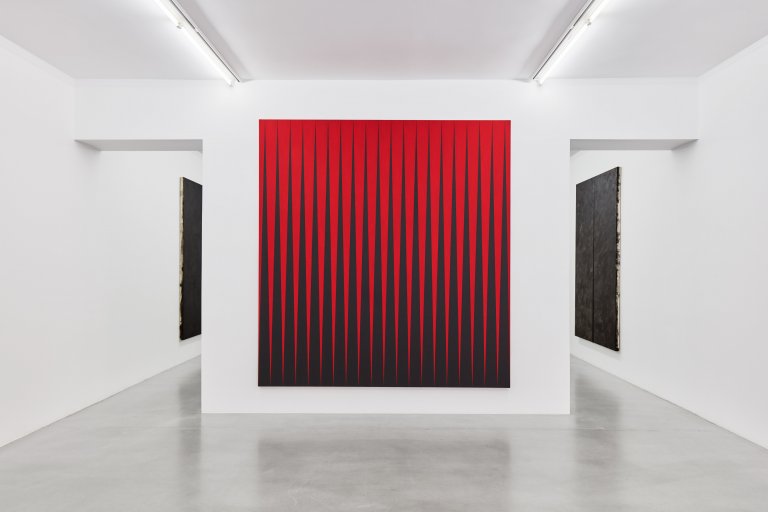 Installation view
Ann Edholm »The Green of the Distant Meadows«
Stockholm, August 22, 2019 - September 21, 2019
In her upcoming exhibition at Galerie Nordenhake Ann Edholm resumes her exploration of historically charged territory. For several years now she has concerned herself with Georges Didi-Huberman's book Images In Spite of All and the four photographs taken from Auschwitz's gas chamber, from the threshold towards the slender birches and the sky outside. The images appear to have been taken in great haste and tumble in all directions.
read more
Edholm's compositions are built up of iconographic elements taken from her own geometric lexicon. Many references derive from the art historical canon, for example Picasso's Guernica, Barnett Newman's "zips" and Matthias Grünewald's Isenheim altarpiece. These new works also connect strongly to poetry, as words open up to image and vice versa, when Edholm returns to writers such as Tadeusz Borowski and Paul Celan in several of the new series of paintings.
There Were Nights is the title of a group of paintings in which the transition from night to day is suggested through the gaps between narrow comb-like tapered forms. The large-scale format and the dense color fields that have long characterized Edholm's painting are here present in the transitions in black and red or white and black. The title comes from a passage in Celan's Romanian Poems in which the forest appears from the window like an army in the evening gloom. Indeed, the contrasts between light and dark in Edholm's stripped-down compositions explore the chimera of darkness.
The exhibition presents a number of works that clearly indicate a new direction in Edholm's painting. The iconography remains but the application and the surfaces are unfamiliar. Of this type are four paintings bearing the group title The Green of the Distant Meadows, taken from Borowski's poem Auschwitz Sun. The smooth surfaces that previously characterized Edholm's work have dissolved and are instead cloudy, made up of lively, fully visible brush strokes. The paintings repeat the same movement, a lonely, black wedge rising high out of a gray, smoky background.
The Green of the Distant Meadows is a continuation of Edholm's personal investigation that began in 2003 with the painting My Darkness.
Ann Edholm was born in Stockholm in 1953. She lives and works in Nyköping, Sweden. In November 2019 her solo exhibition Tongue on the Tip opens at Bildmuseet, Umeå. Last year she was awarded with Bildkonstnärsfondens Great scholarship. In 2016 the exhibition Ann Edholm meets Hilma af Klint presented paintings by both artists at Strandverket Art Museum, Landskrona. Edholm's celebrated commission DIALOGOS for the ECOSOC Session Chamber at the United Nations headquarters in New York was inaugurated in 2013. Solo and group exhibition venues include Morán Morán, Los Angeles, Borås Art Museum (2018), Galerie Denise René, Paris (2014), Carnegie Art Award 2012, Konstakademien, Stockholm and Karlskrona Konsthall (2012), Millesgården (with Håkan Rehnberg) in Stockholm (2007), Gothenburg Museum of Art (2003), Uppsala Art Museum (2003), Rooseum in Malmö (1996 and 1992), Frankfurter Kunstverein in Frankfurt/Main (1995), Moderna Museet in Stockholm (2010, 1995 and 1991), and PS1 in New York (1988). In 2009 she participated in the Tirana Biennial, Albania. Ann Edholm has been exhibiting with Galerie Nordenhake since 1994.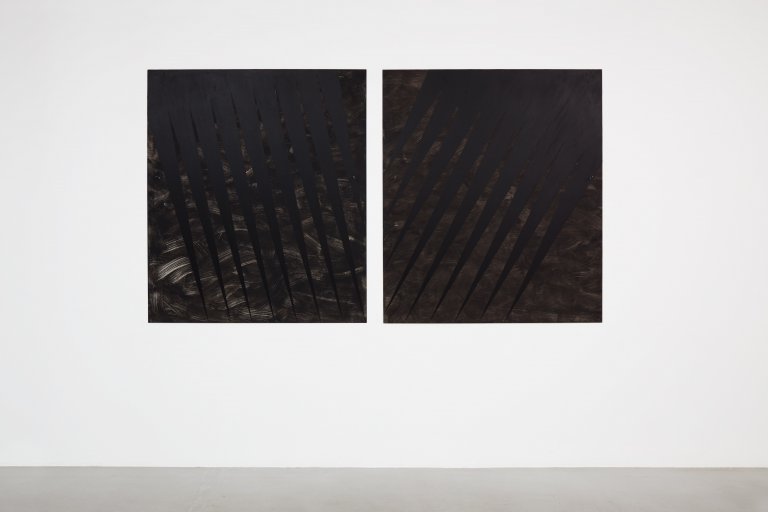 Birken-au, 2019, oil and acrylic on aluminium, diptych, 145 x 125 cm each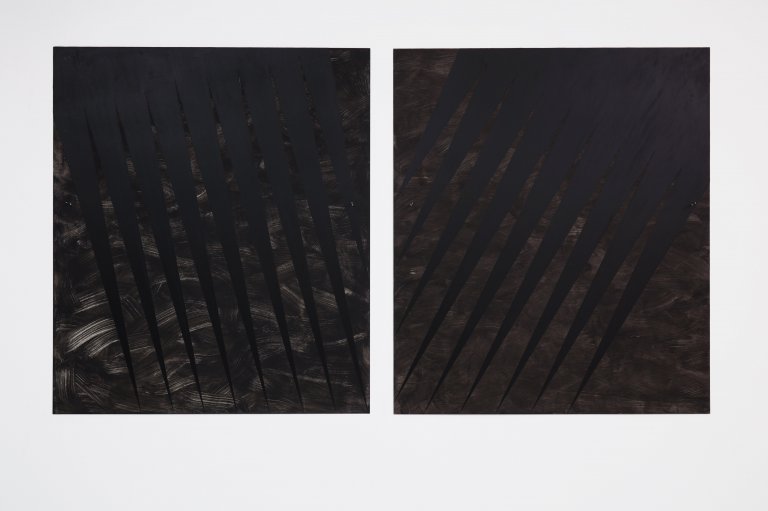 Birken-au, 2019, oil and acrylic on aluminium, diptych, 145 x 125 cm each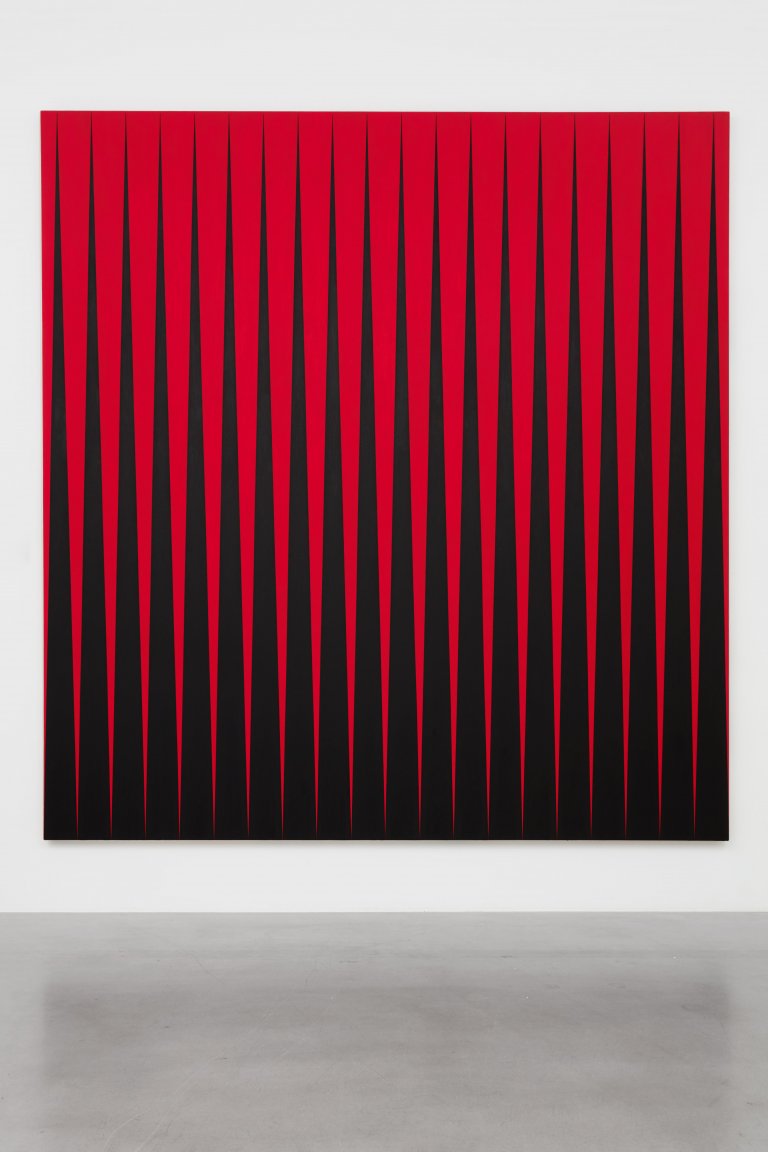 Det fanns nätter VII / There Were Nights VII, 2019, oil on canvas, 262 x 245 cm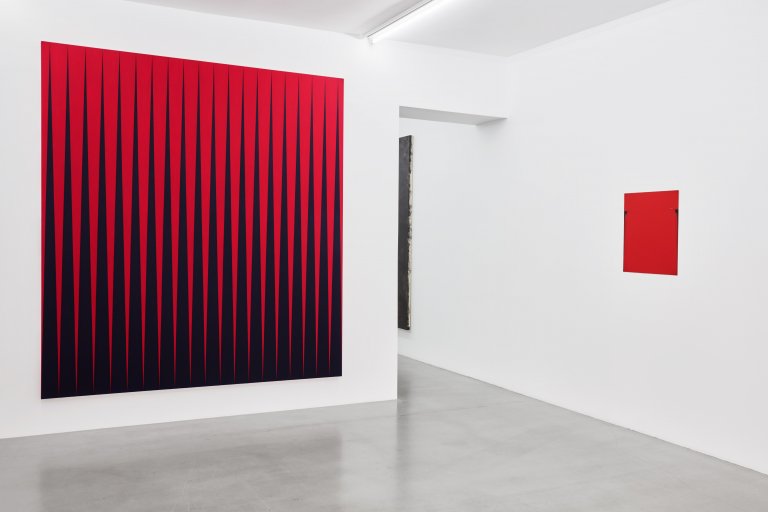 Installation view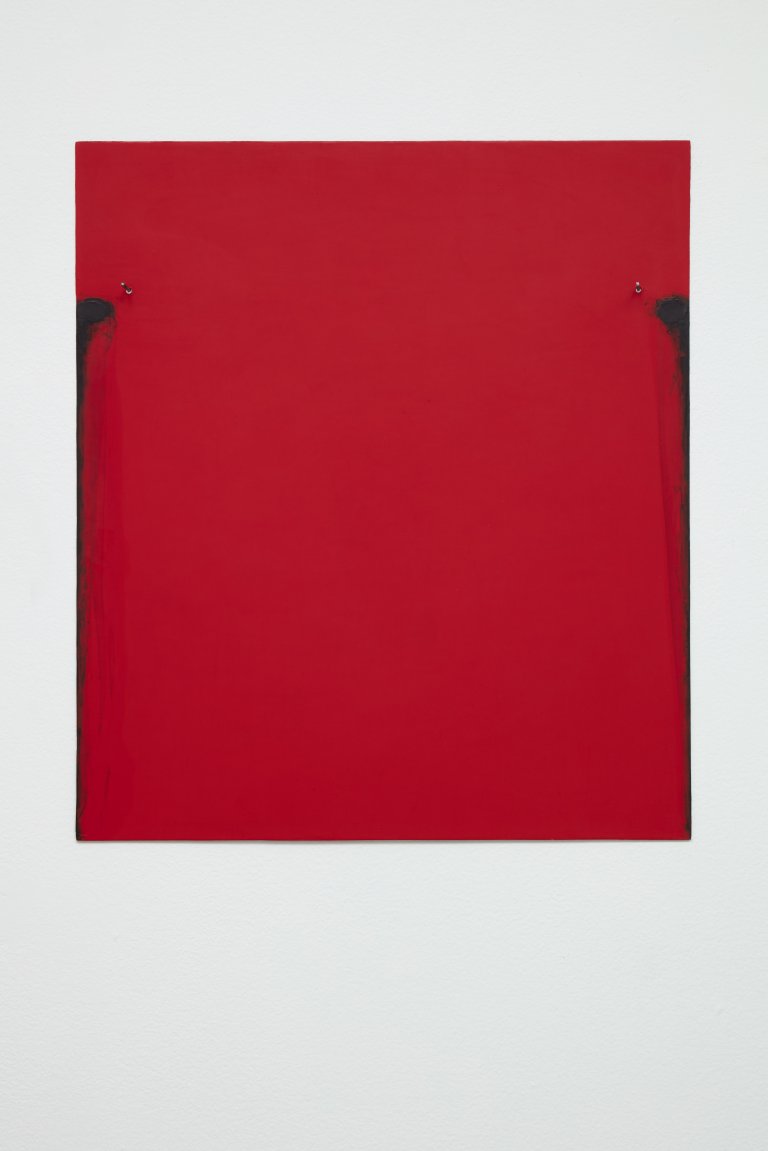 Det fanns nätter / There Were Nights, 2019, oil on aluminium, 63 x 54.5 cm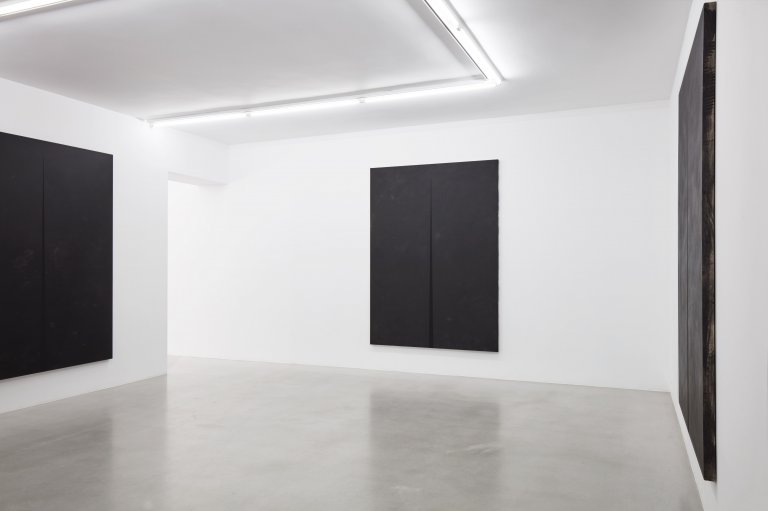 Installation view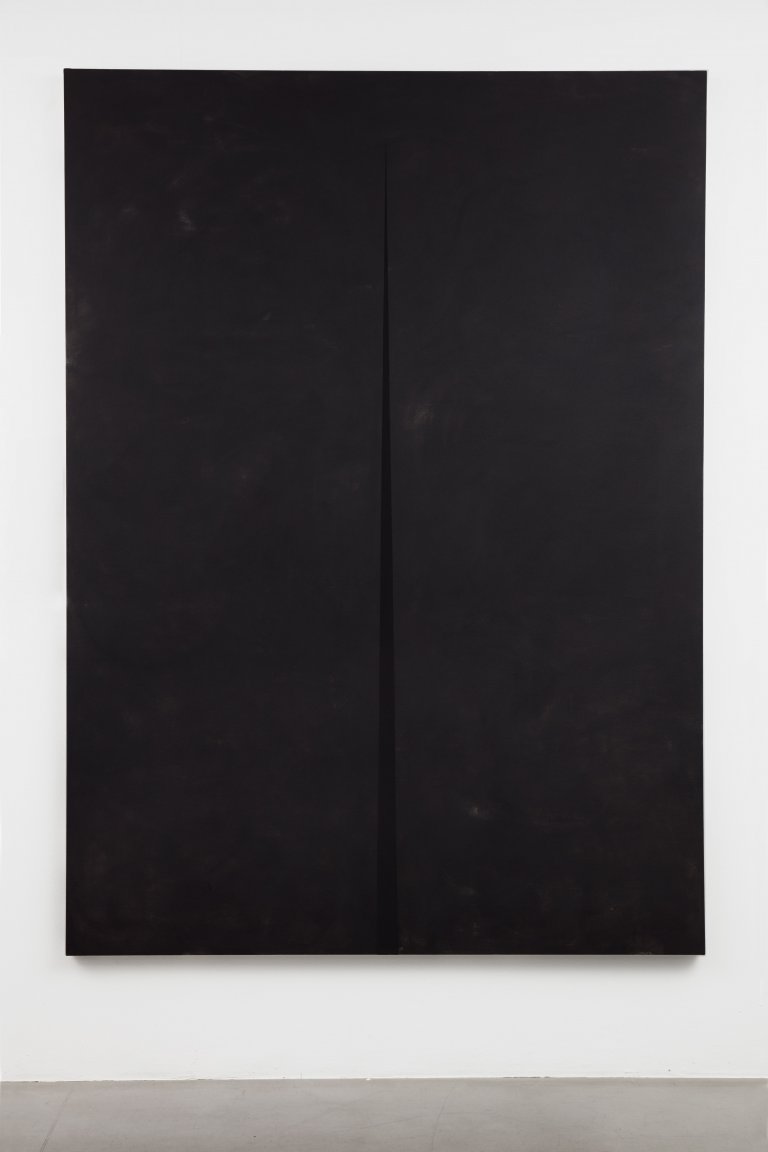 Ängarnas avlägsna grönska / The Green of the Distant Meadows, 2017-2019, acrylic and vinyl on canvas, 240 x 175 cm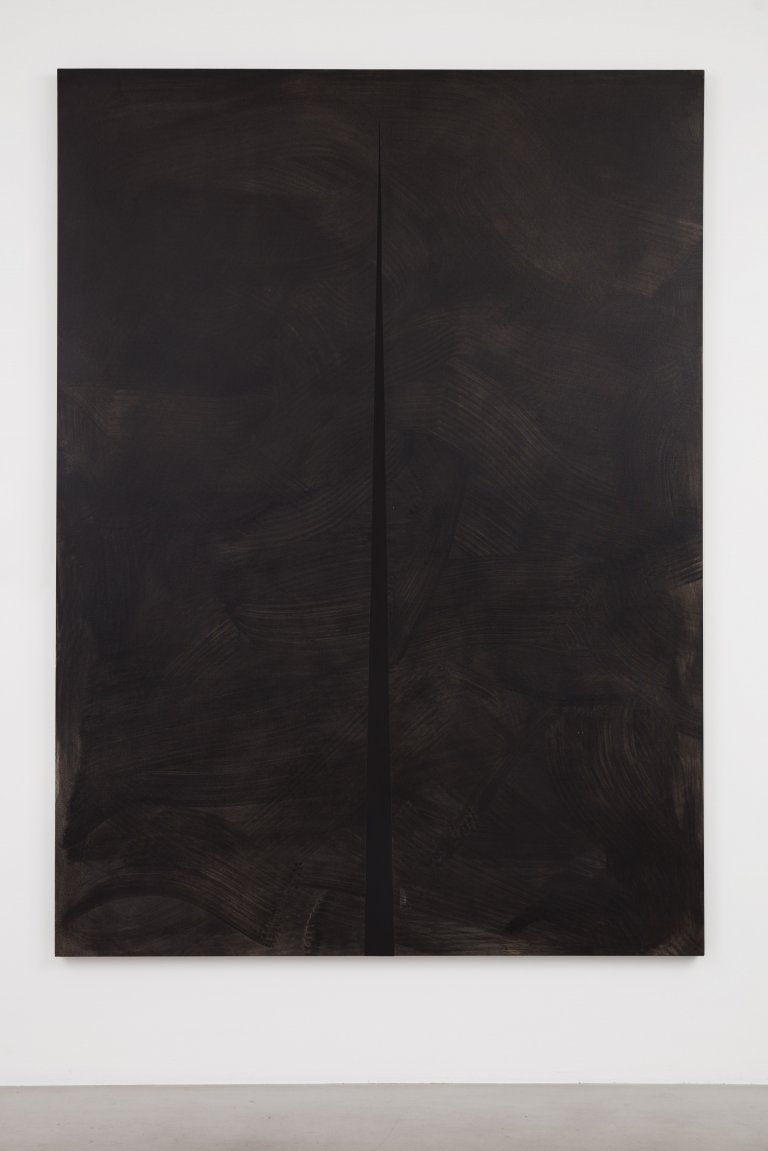 Ängarnas avlägsna grönska / The Green of the Distant Meadows, 2017-2019, acrylic and vinyl on canvas, 240 x 175 cm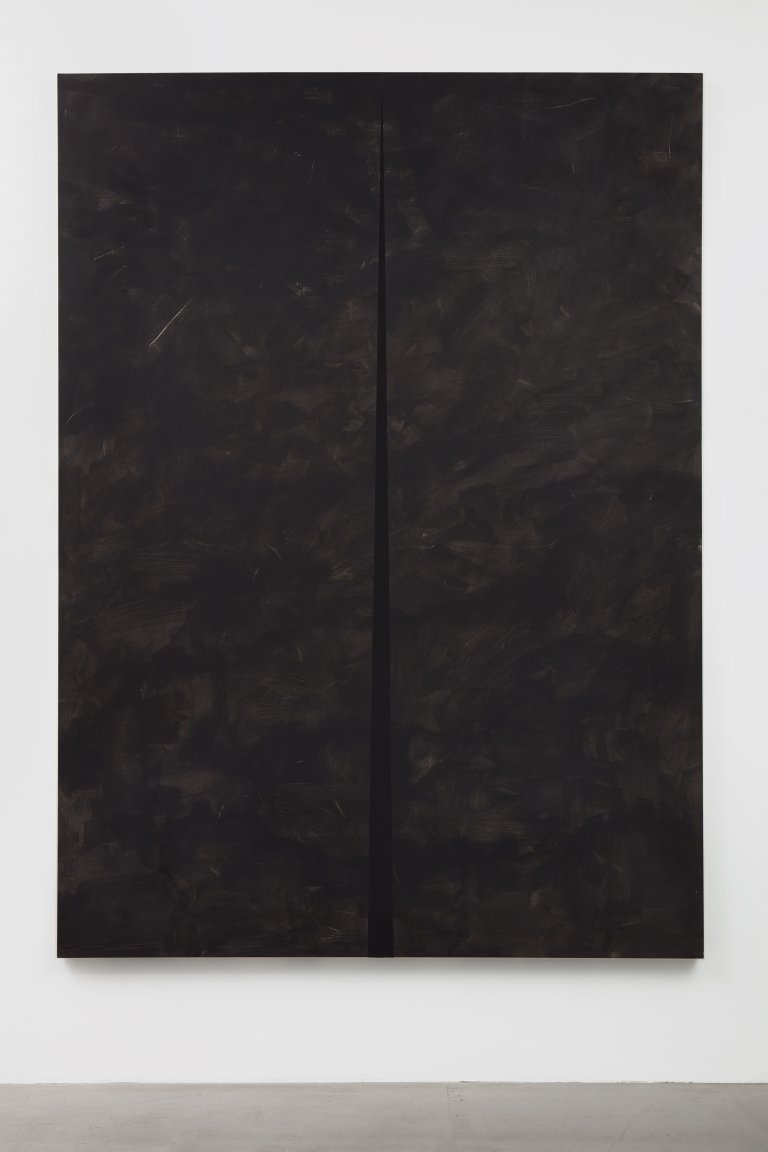 Ängarnas avlägsna grönska / The Green of the Distant Meadows, 2017-2019, acrylic and vinyl on canvas, 240 x 175 cm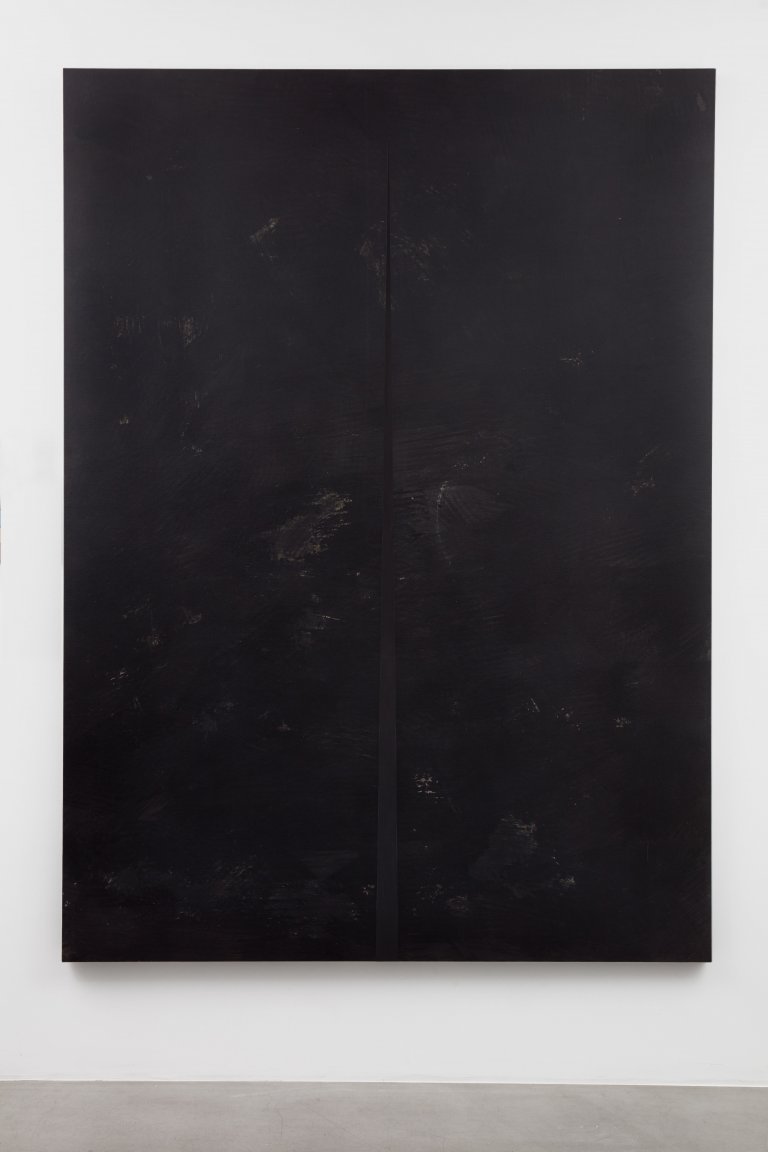 Ängarnas avlägsna grönska / The Green of the Distant Meadows, 2017-2019, acrylic and vinyl on canvas, 240 x 175 cm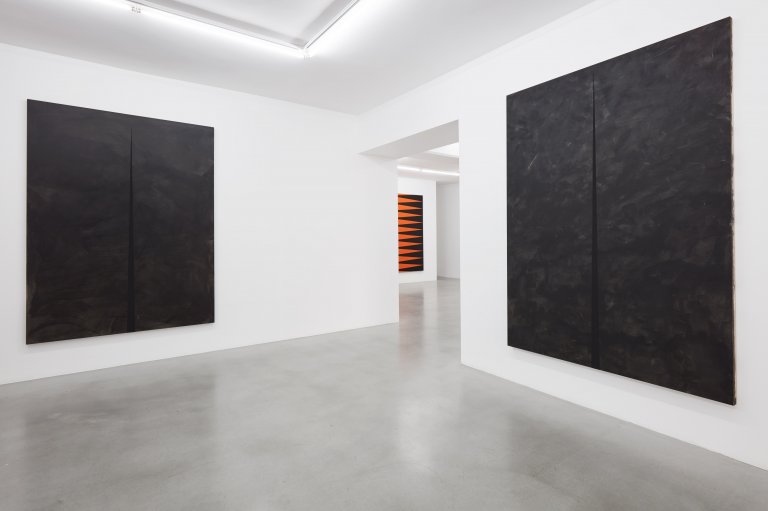 Installation view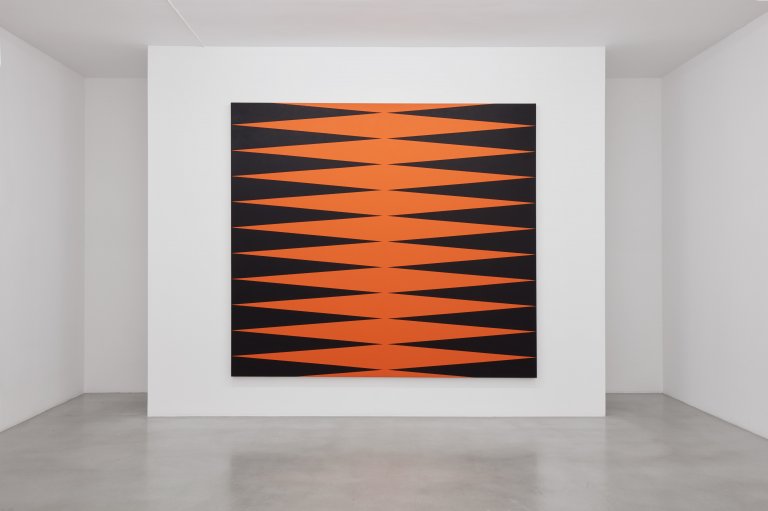 Frist, 2015, oil on canvas, 240 x 260 cm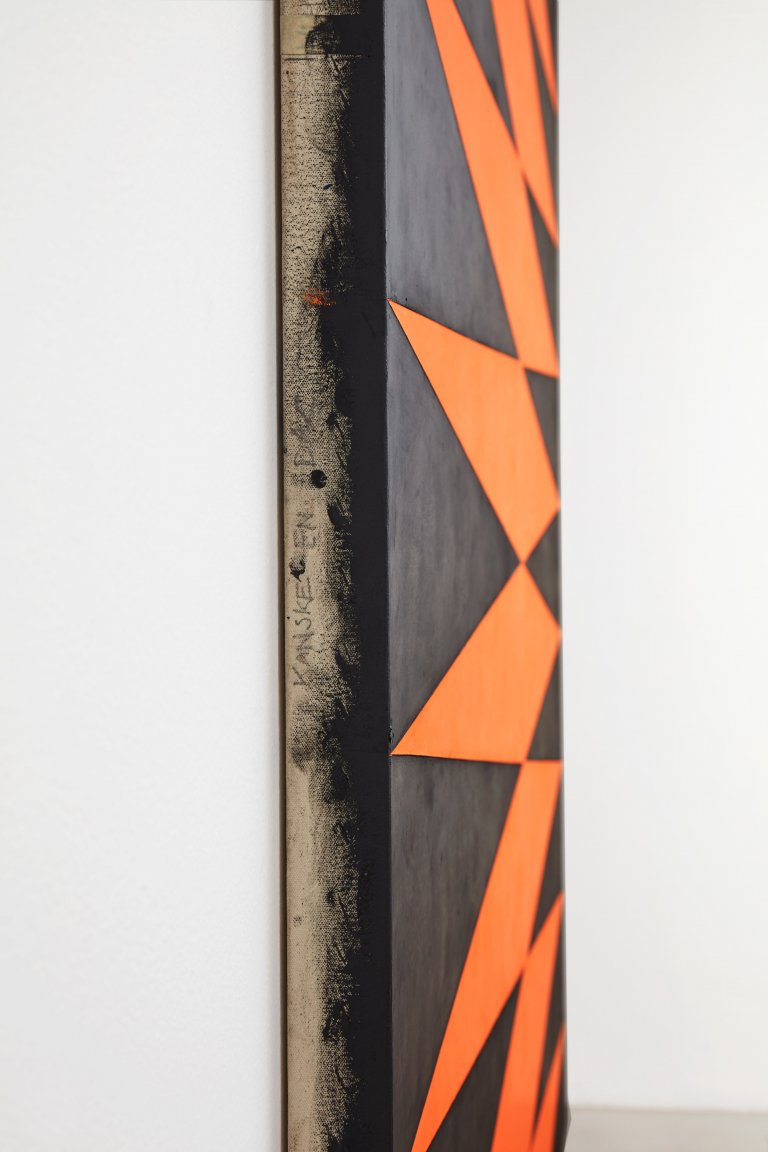 Frist, 2015, detail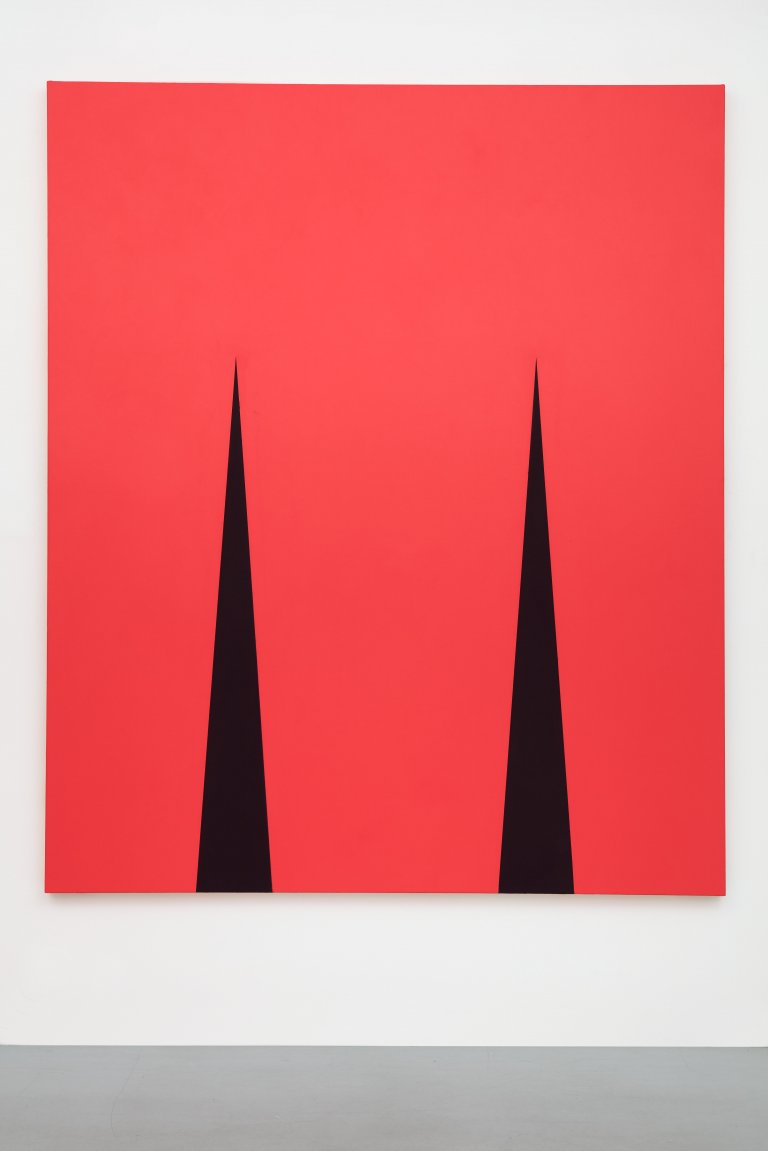 Morgenröte I, 2019, oil on canvas, 215 x 180 cm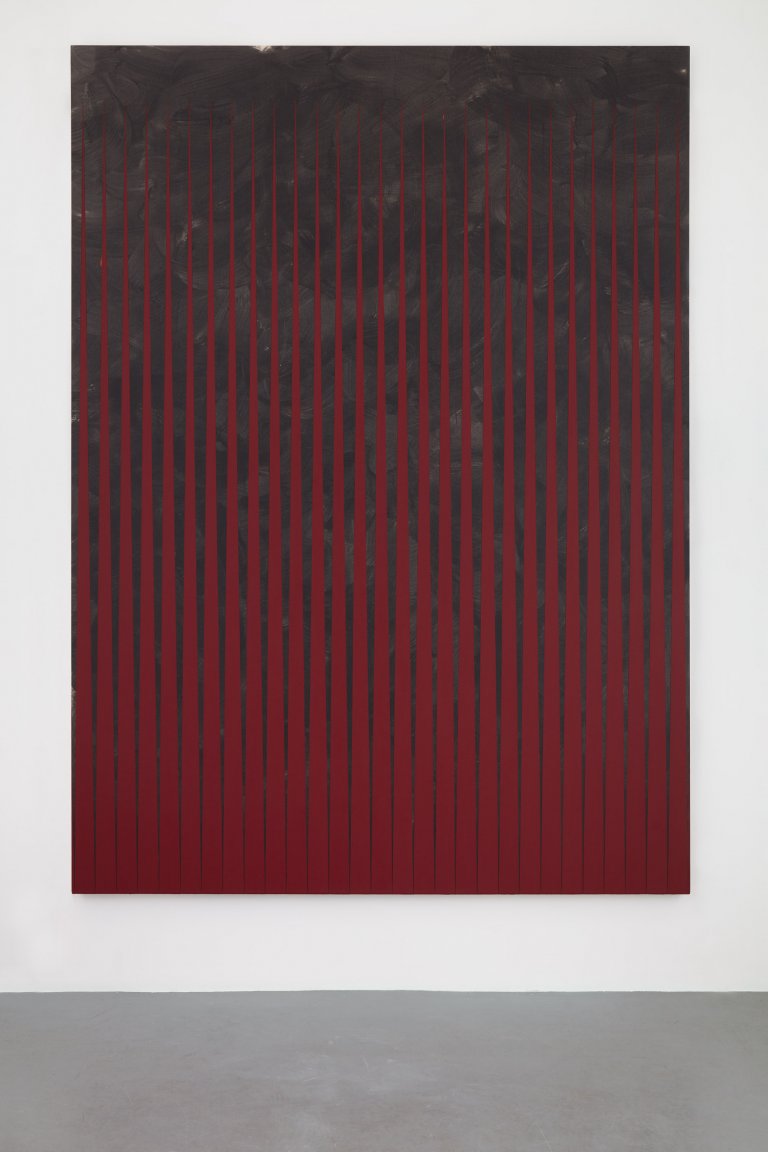 Auschwitz sol nr 8, 2018, oil and wax on canvas, 240 x 175 cm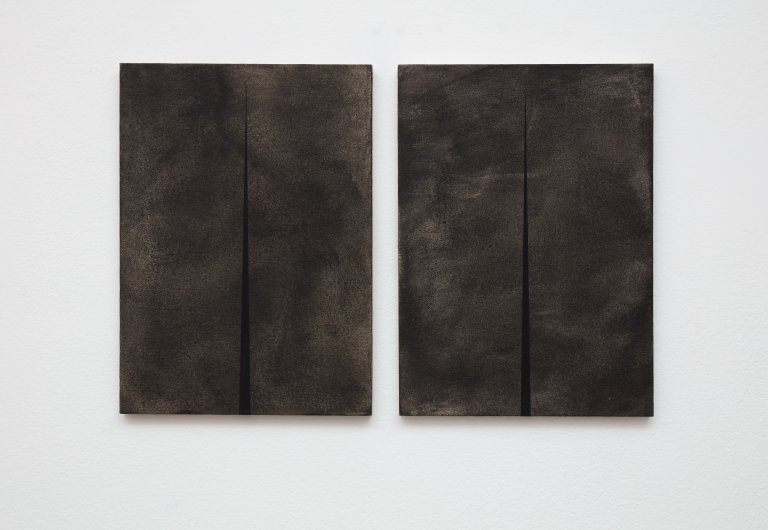 Ögonblick, 2017-2018, oil and vinyl on canvas, diptych, 35 x 25.5 cm each