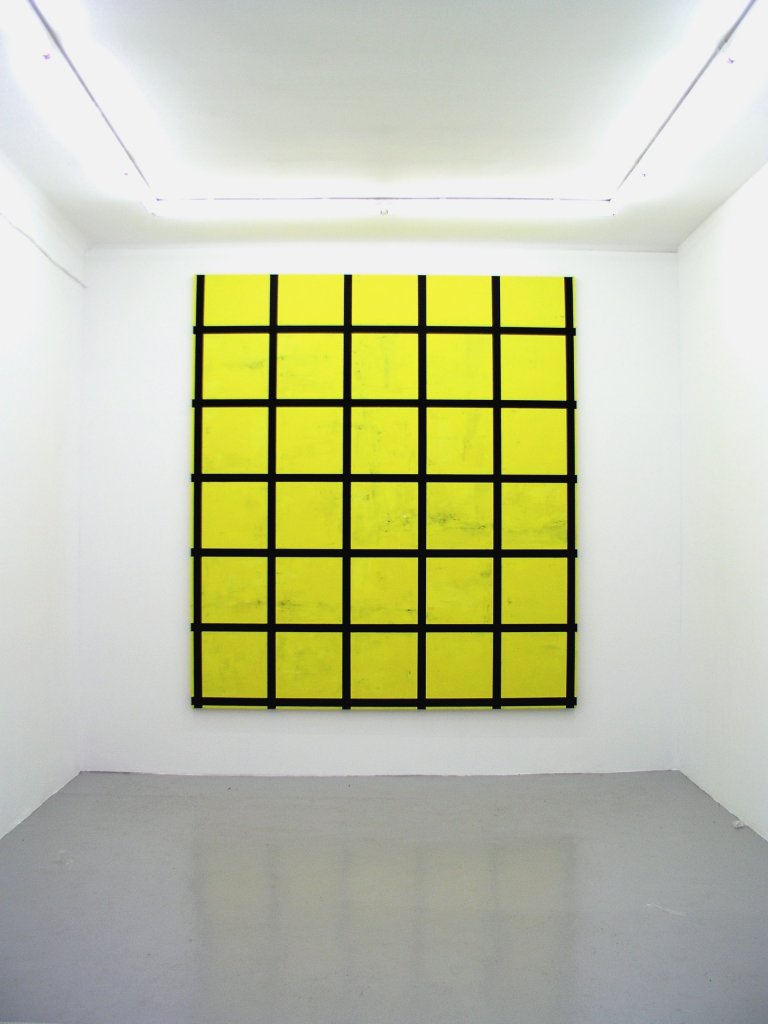 Tungan på ordet - Galla, 2004, oil on canvas, 262 x 232 cm
Ann Edholm »Ann Edholm«
Stockholm, November 18, 2004 - December 22, 2004
Ann Edholm has through the years developed a style of painting characterised by a remarkable degree of originality. In her practice she constantly seeks to move beyond those precarious limits where paint turns to art, and art turns to language. And she is continuously trying to involve both herself and the viewer in a process where the constituent parts of this communication have to be reneged. At the same time her works posses an immediacy that bridges every complex interpretation and that opens up for a personal encounter.
Some critics have described Edholm's works as operating within the confines of Abstract Expressionism or Minimalism; but we ought to keep in mind that her point of departure differs widely from these two traditions, since her paintings are figurative in content, as well as form. Through layers of paint mixed with wax, she constructs her works - often in the large format - where the surface is sealed as by an organic skin. Her compositions are formally convincing and seem to be in a perfect balance, but the attentive viewer can nevertheless discover impurities or elements of disharmony; bleeding colours or patche that sullies the surface.
Edholm's paintings are also involved in a close dialogue with other contemporary works, as well as art history. In one of the recent works at Galerie Nordenhake she makes one of Rafael's frescoes, The Deliverance of Saint Peter, appear as a backdrop to Mickey Mouse, as e seeks and finds the light.
Ann Edholm is born 1953 in Stockholm. She was professor in painting at The Royal School of Art in Stockholm, 1993-98, and at Valand School of Art in Gothenburg, 1999-2002. A catalogue with a text by Mats B will be available during the exhibition.