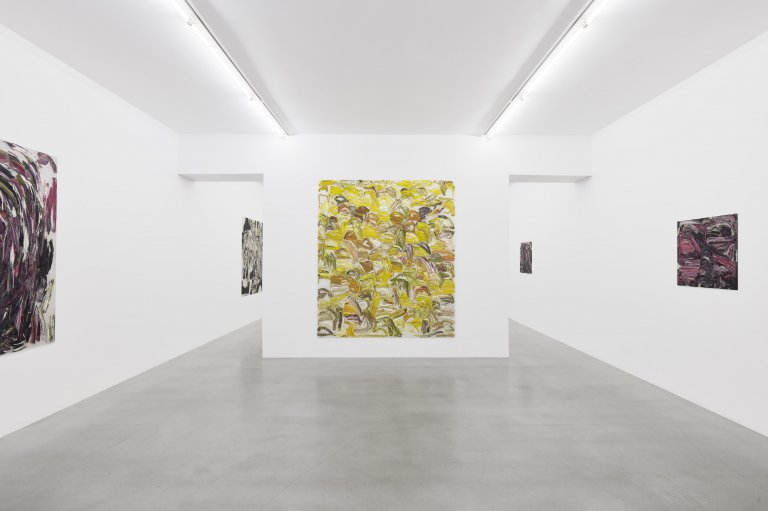 Installation view
Stockholm , February 20, 2020 - May 09, 2020
For several decades Håkan Rehnberg has worked with the same two materials - oil paint on sand-blasted acrylic glass. The paint is always applied with painter's pallet knife and always executed during an uninterrupted session, like an unavoidable situation which must be dealt with here and now. Despite this repetition he has continued to expand the boundaries of his own painting in a process of twisting and turning, meeting and pushing away. Often a gesture takes place where another ceases, to again be repeated, transformed or broken up.
read more
In recent years Rehnberg has worked with dense, impasto furrows of paint. These days he adds instead of removing and reducing as in previous recent works. In his new exhibition at Galerie Nordenhake, the process and material of application has increased. The paint is distributed with stronger movements as if to erase order and structure. There are still suggestions of shape. A form that recalls the ominous presence of the patterned folded blanket in Munch's Model by the Wicker Chair, recurs in some works.
The colour palette, which is recognisable from Rehnberg's recent paintings, has been spread in robust gestures so that the once intense red colour reveals instead the pink and violet traces behind. In places the surface is covered or spread in such a way that the underlying layers are visible only in small patches.
In other works, both gesture and colour have glided apart to form dense fields or islands of colour. Some fields blend into each other, others are separated by gaps acting as sudden cessations in an otherwise concentrated rhythm. Together, these distinct elements comprise the precisely executed details of an otherwise undefined scene. A scene that is then brought together to resolve in its utmost blur, where it has lost its sense of form and motif.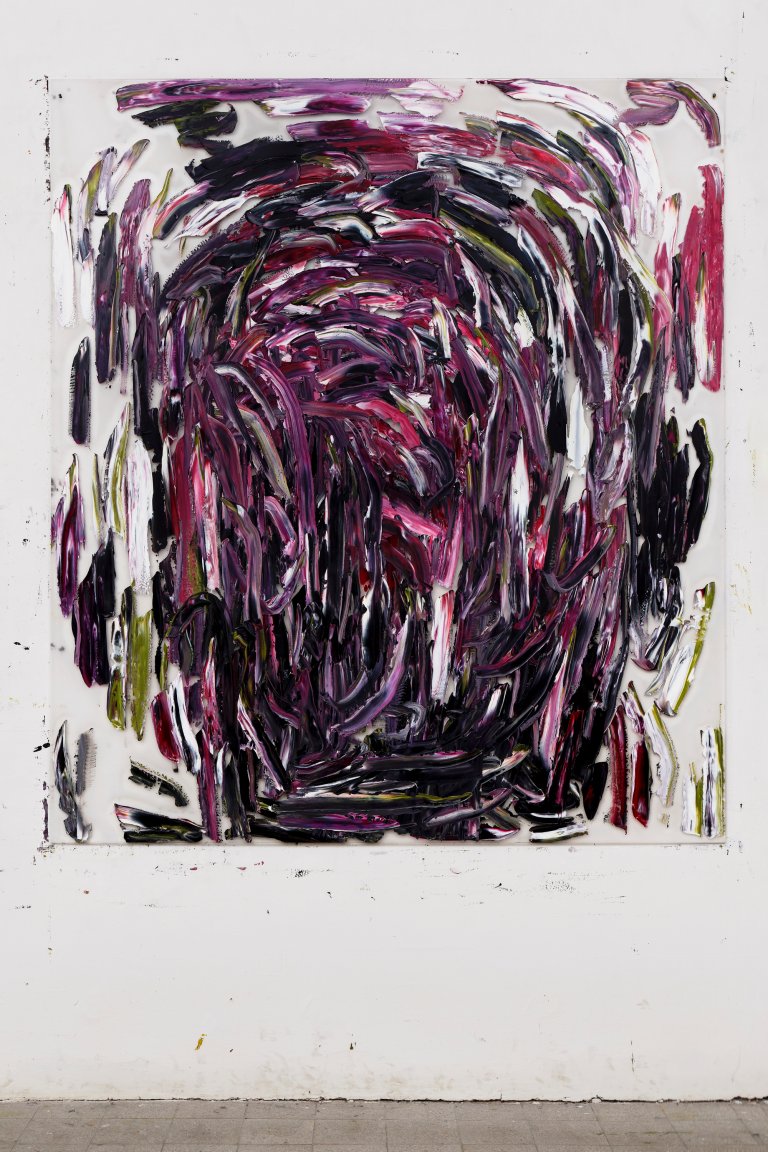 Untitled, 2019, oil on acrylic, 170 x 150 cm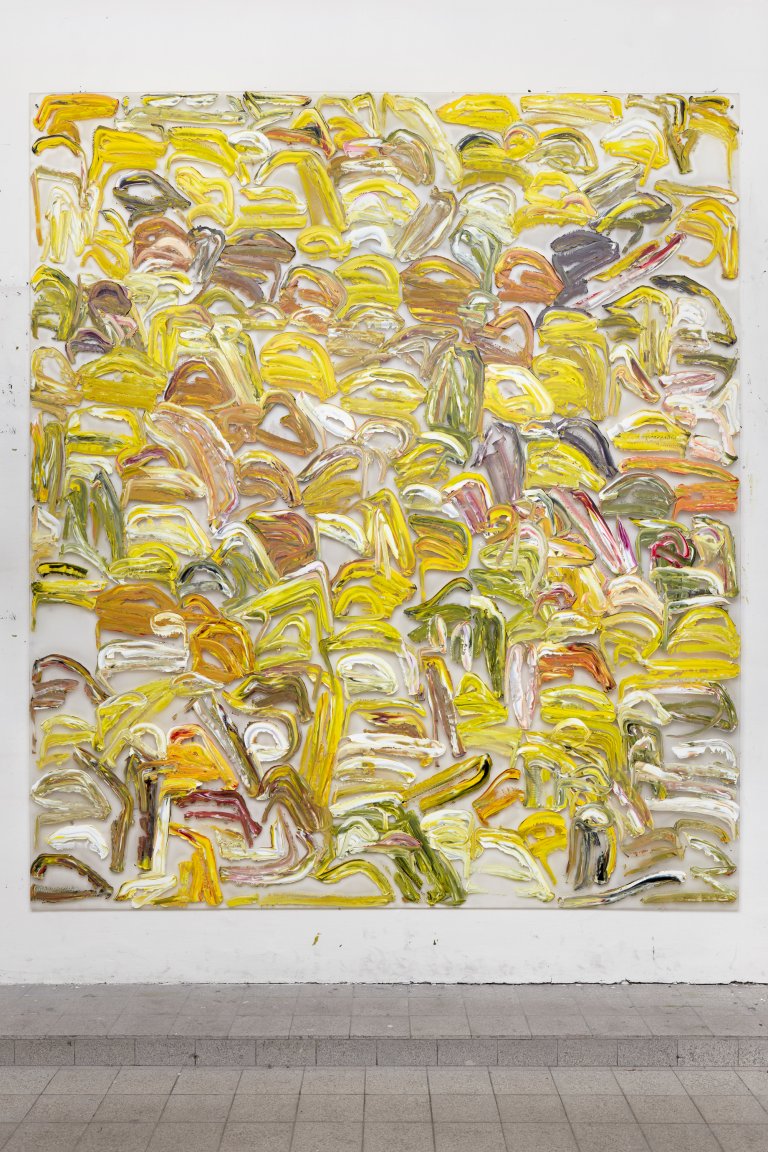 Untitled, 2019, oil on acrylic, 220 x 200 cm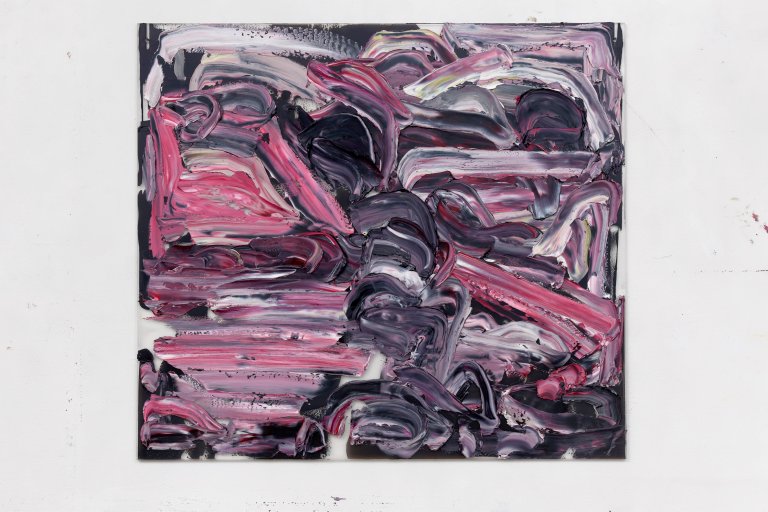 Untitled, 2019, oil on acrylic, 67 x 75 cm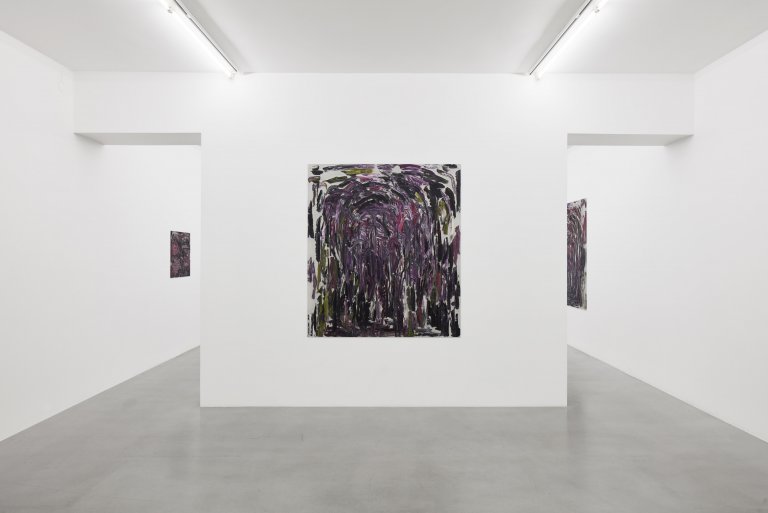 Installation view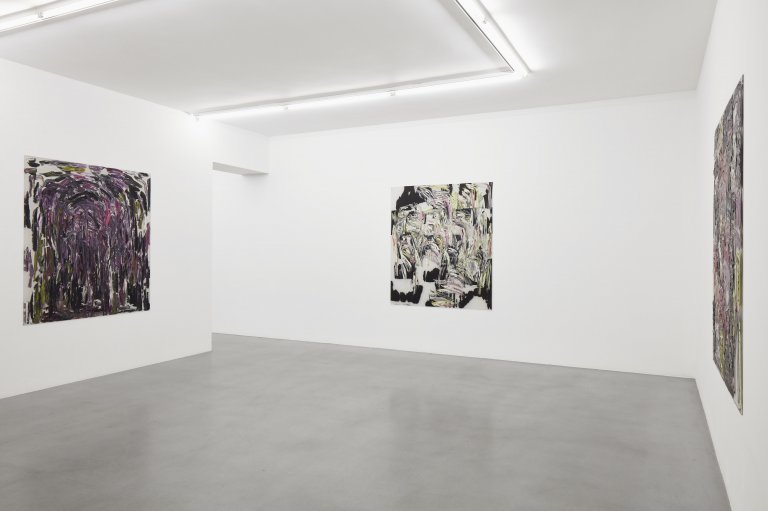 Installation view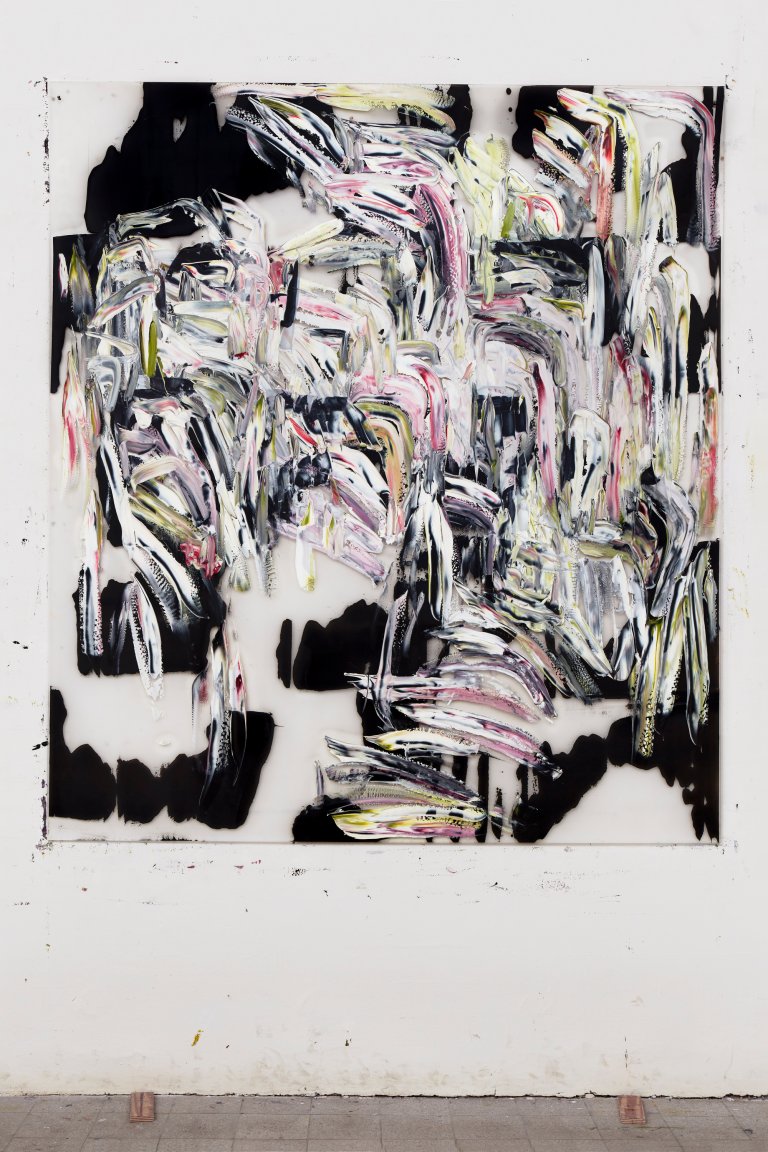 Untitled, 2017, oil on acrylic, 170 x 150 cm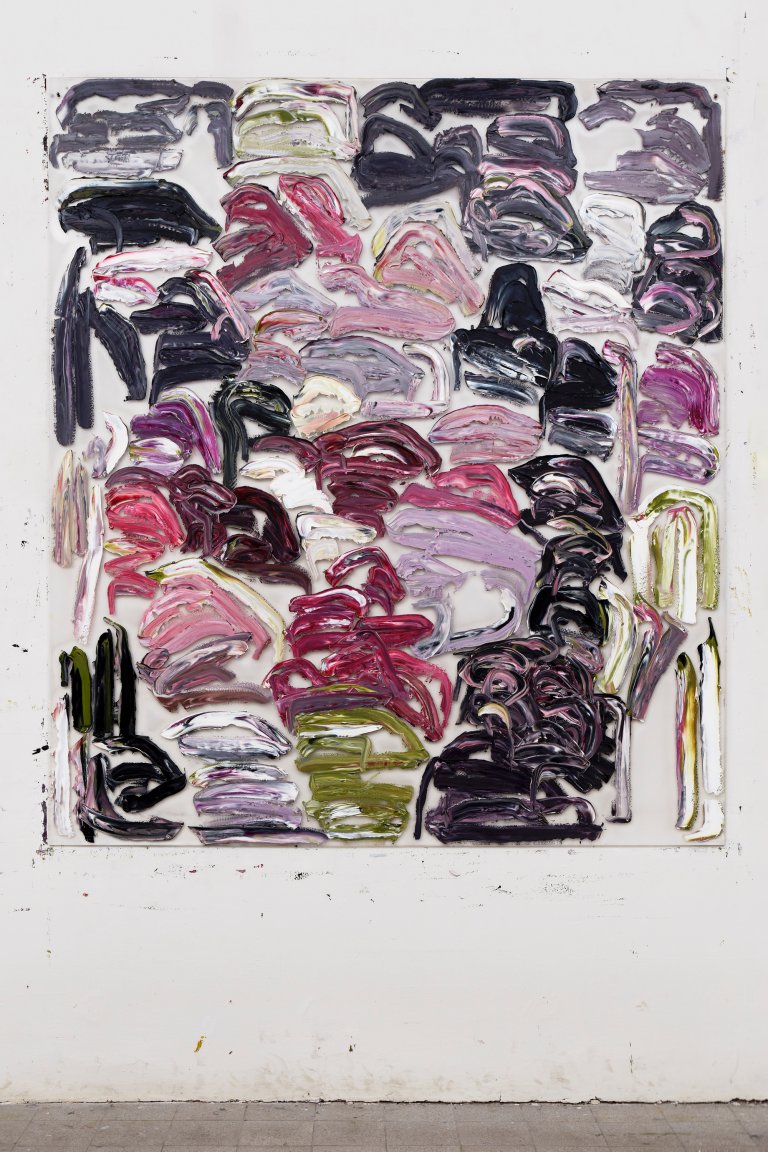 Untitled, 2019, oil on acrylic, 170 x 150 cm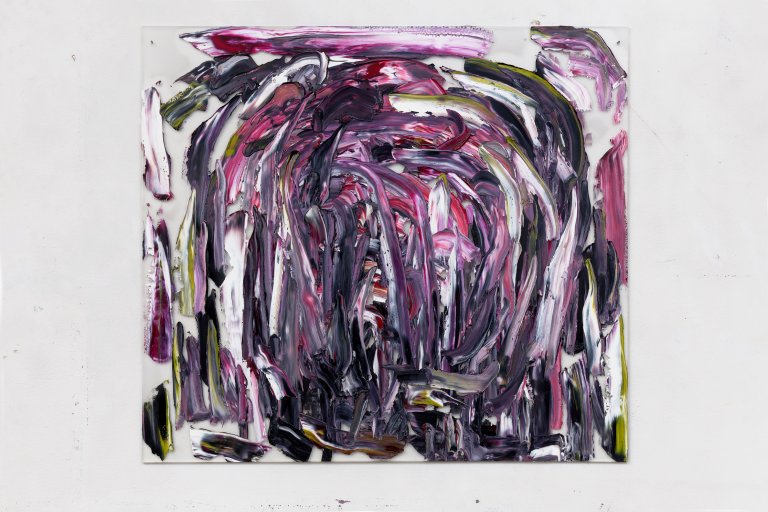 Untitled, 2019, oil on acrylic, 67 x 75 cm
Untitled, 2019, oil on acrylic, 170 x 150 cm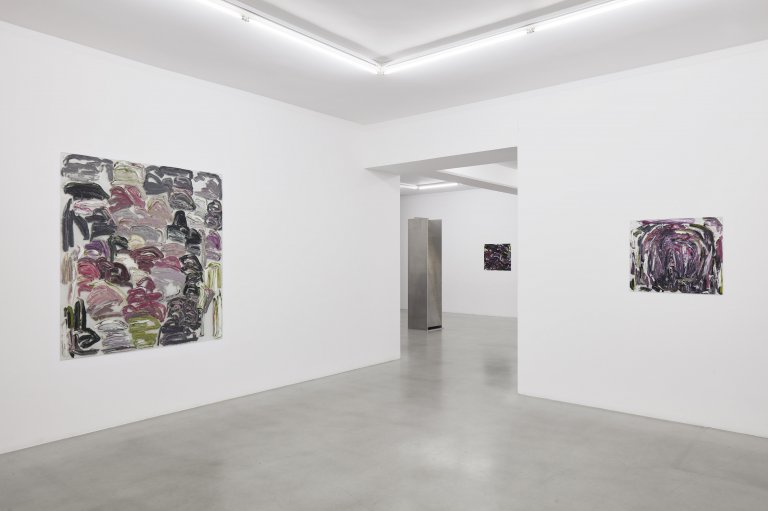 Installation view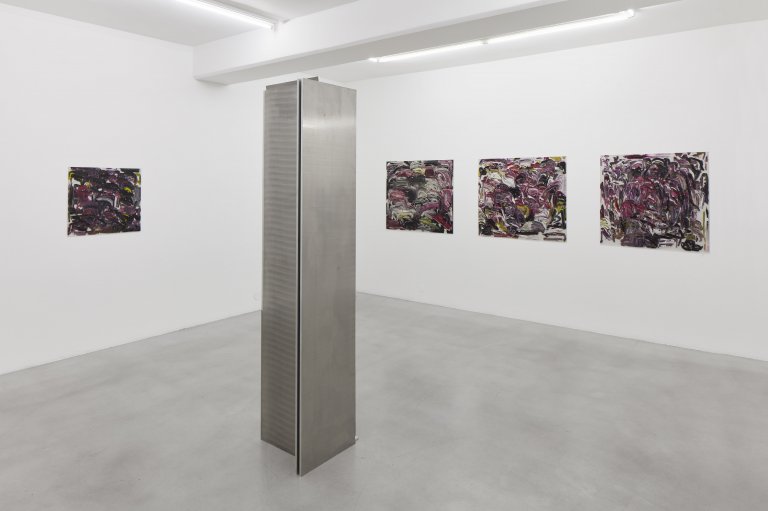 Installation view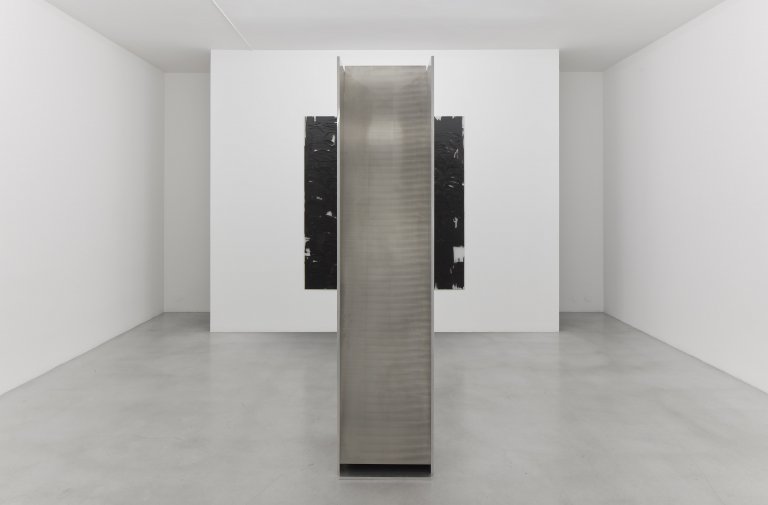 Installation view
Untitled, 2018, oil on acrylic, 200 x 185 cm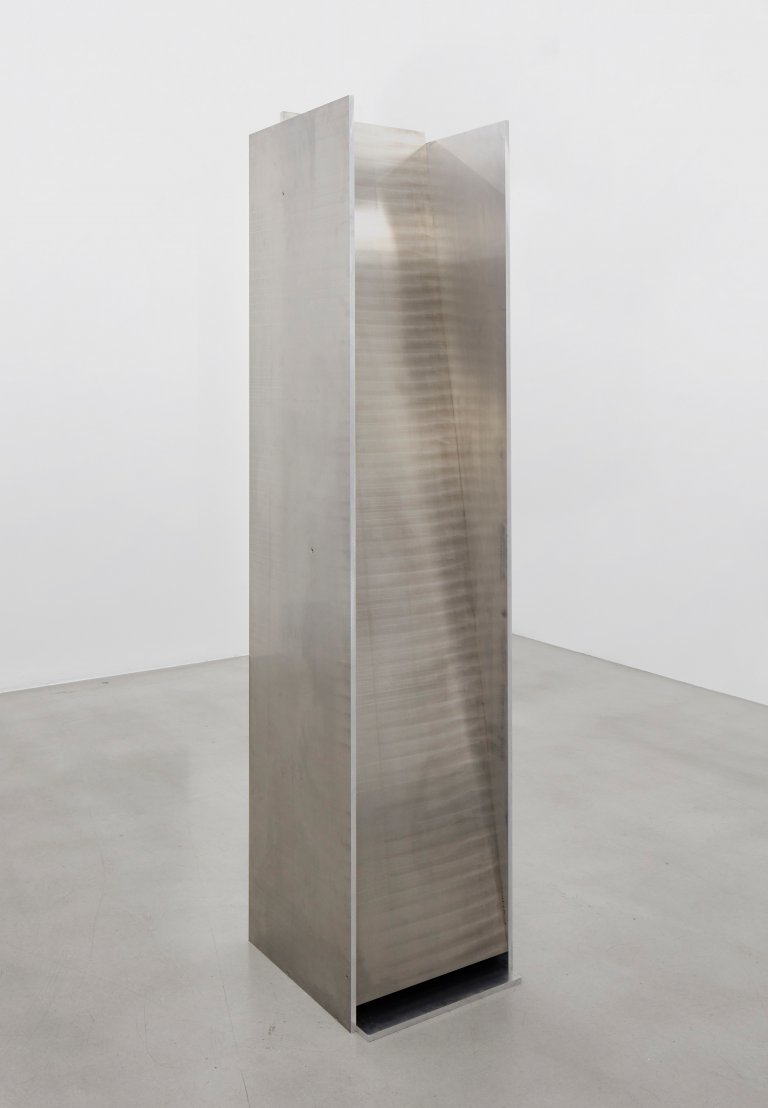 Untitled, 2020, aluminium, 234 x 53.5 x 55 cm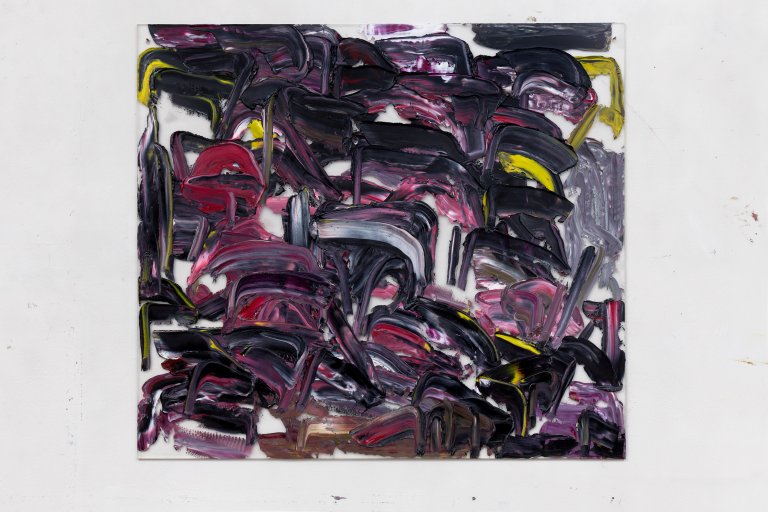 Untitled, 2019, oil on acrylic, 67 x 75 cm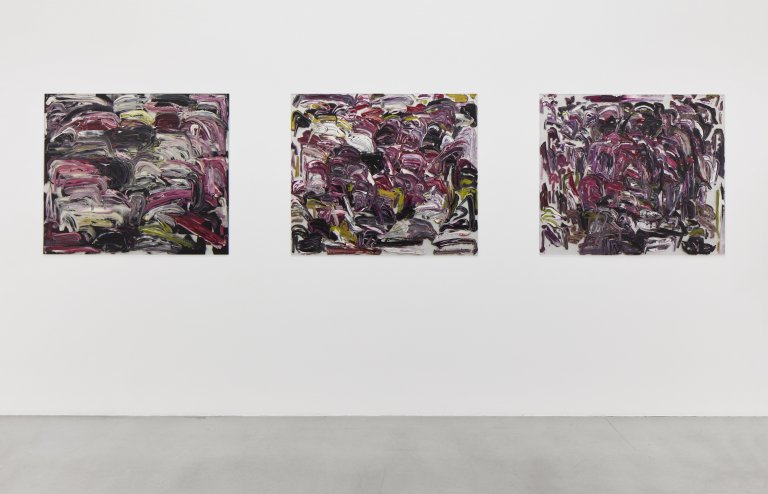 Installation view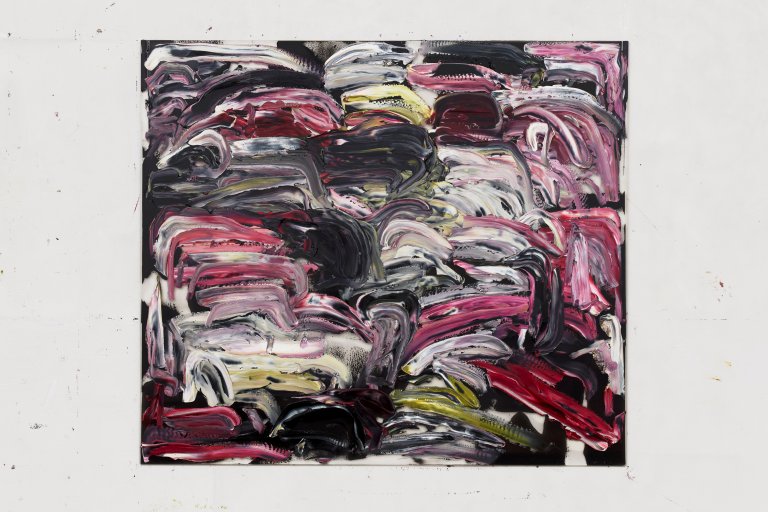 Untitled, 2019, oil on acrylic, 67 x 75 cm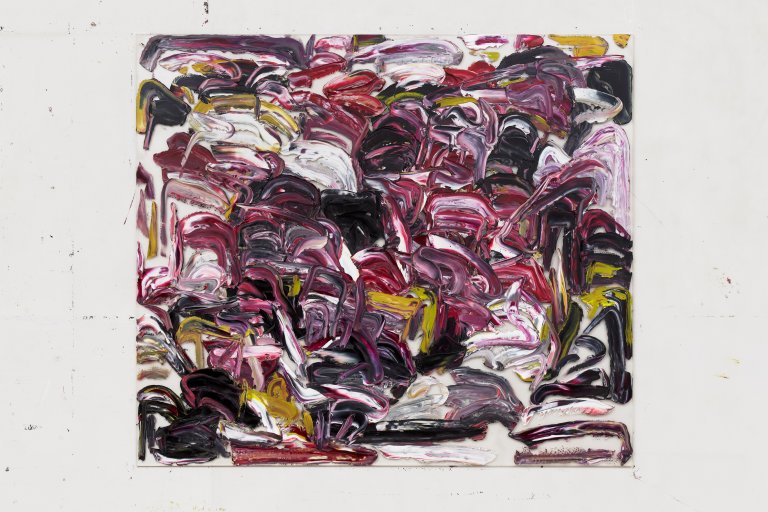 Untitled, 2019, oil on acrylic, 100 x 115 cm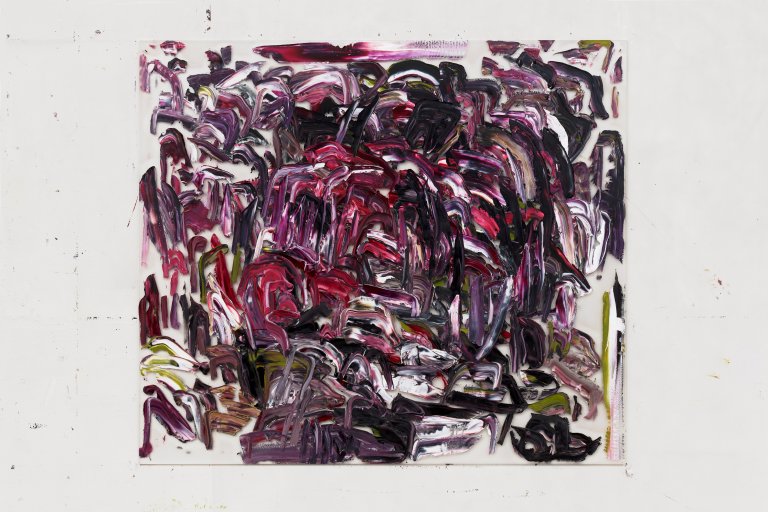 Untitled, 2019, oil on acrylic, 100 x 115 cm