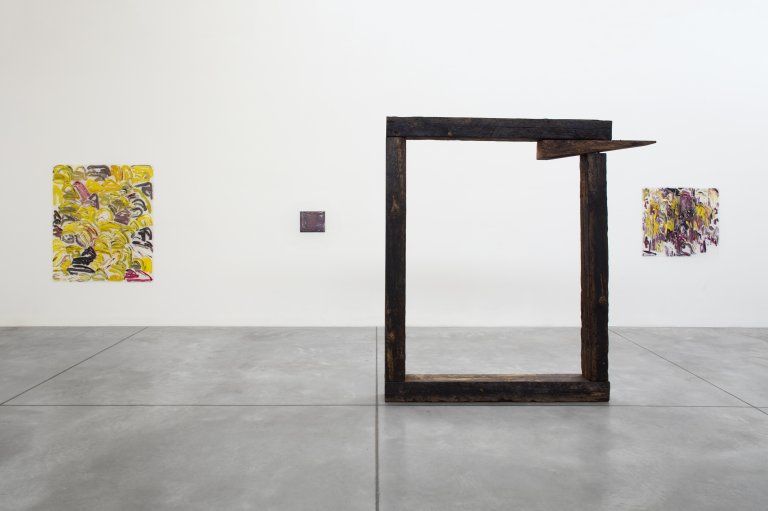 Installation view
Mexico City , April 27, 2022 - June 18, 2022
Each painting is painted and completed during one session. I never leave the working process to return to it with new eyes. I don't try to obtain perfection in a picture, but desire to handle a situation where the paint and the painting process unconditionally and suddenly turns into a painting - in this step dwells the challenge. Each gesture and decision must be handled on the edge of catastrophe, where failure always threatens to ruin everything, while simultaneously creating an euphoric freedom.
He who has suffered from inability to speak will always bear that experience - it casts a shadow that interrupts every phrase and inextricably permeates all future speech, as if the word becomes a gesture tied to silence.
The intention is transformed into the act of making and an unruly oscillation between unwillingness and willingness, where during the act I am driven towards form and where formlessness looms as an opportunity, at the same time as it is impossible to back off.
The multi-ambivalence that have been carried in my working process feels very present in the space. The wooden sculpture is part of this experience. For me it was a revelation, the way it affects the impressive space, the heaviness of the material, the scale and measurements, the adjustment carried out by the wedge that gives the work such lightness and completeness.
The wedge, the sharp angled thing, going from two to three dimensions, has accompanied me since the late seventies. It has been used by me as a slope, a threshold, and as the angle and space between left and right leg while taking a small step forward, and also the out-leaning of an object from a vertical wall or structure. The relation between appearance and materiality was given a new actuality. The feeling of suddenness and lightness not burdened by construction of language and prefigured rules made the moment of pure art experience come through.
–Håkan Rehnberg
read more
Håkan Rehnberg was born 1953 in Göteborg and currently lives and works in Stockholm. He has exhibited widely both in Sweden and internationally, with recent solo exhibitions at Nässjö Konsthall (2019), Moderna Museet Stockholm (2015), Galerie Nordenhake Stockholm/Berlin (2010, 2011, 2012, 2015, 2017, 2020), Malmö Konstmuseum (2007), Studio A (Otterndorf, 2006), Vida Konsthall (Halltorp, 2005), and Sønderjyllands Kunst Museum (Tønder, Denmark, 2004), Liljevalchs Konsthall, Stockholm (2002). He has participated in group exhibitions that were presented at the Sydney Biennale (2010), National Museum, Stockholm (2009) National Art Museum of China, NAMOC (Beijing, 2008), the Moderna Museet (Stockholm, 2003), and the Helsinki City Art Museum (2002). In 2002, the artist was nominated for the Carnegie Art Award, and his work was presented in the same year in the corollary exhibition at the Reykjavik Art Museum. He has been a member of the Royal Academy of Fine Arts since 2000.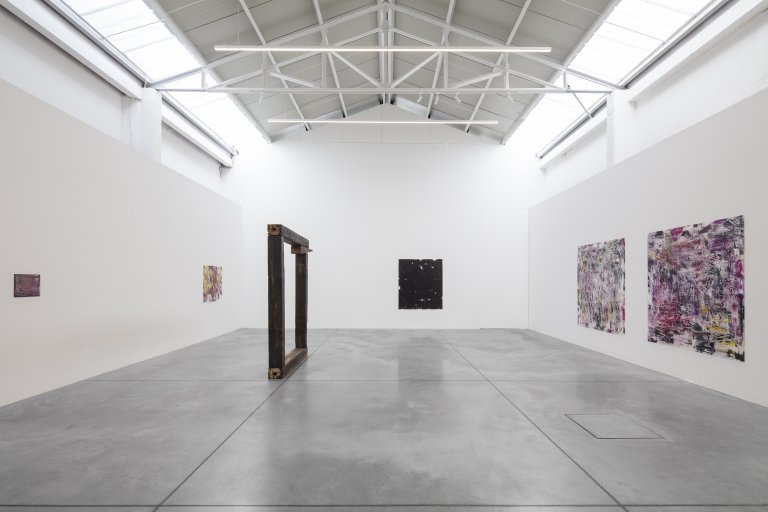 Installation view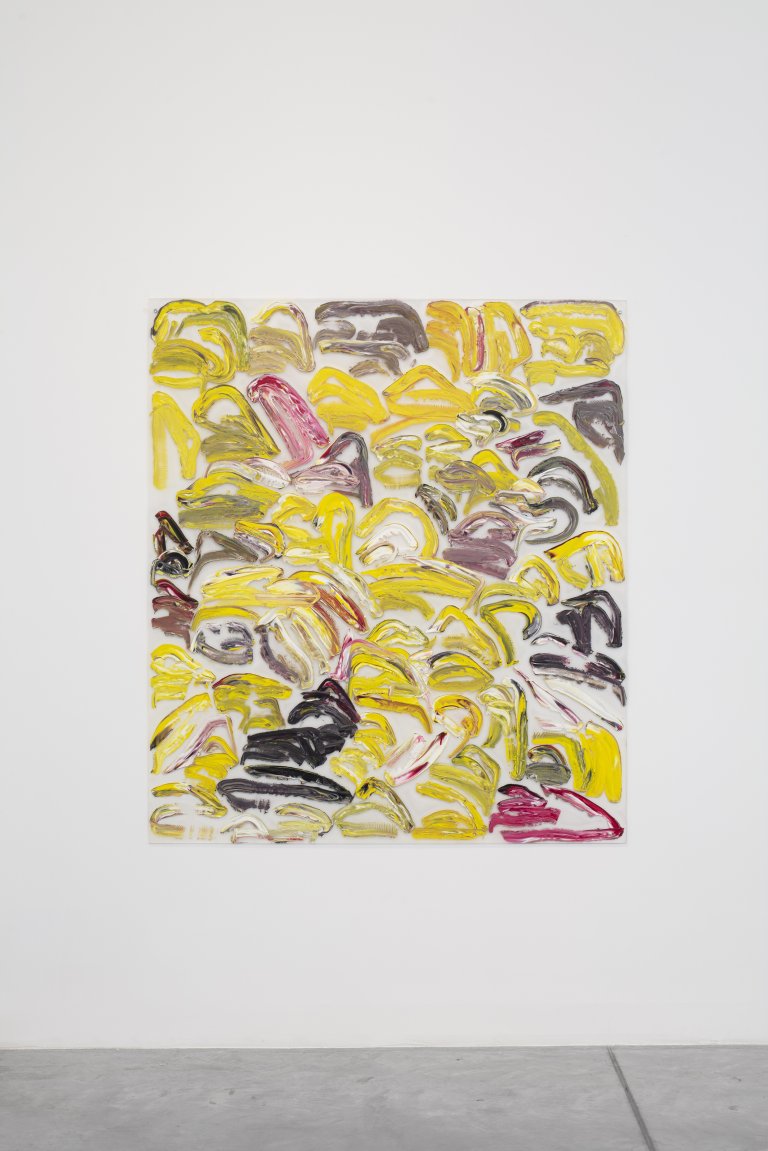 Håkan Rehnberg, Untitled, 2020, Oil on acrylic glass, 170 x 150 cm, 66 14/16 x 59 1/16 in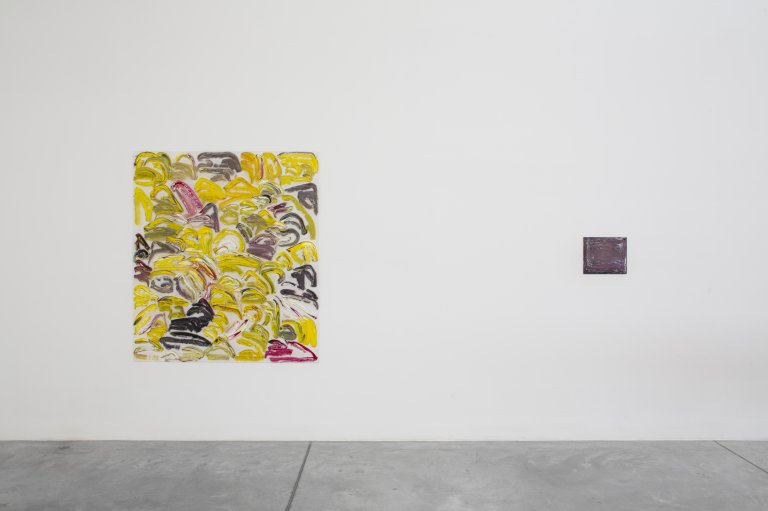 Installation view
Håkan Rehnberg, Untitled, 2011, Oil on acrylic glass, 30 x 36 cm, 11 12/16 x 14 2/16 in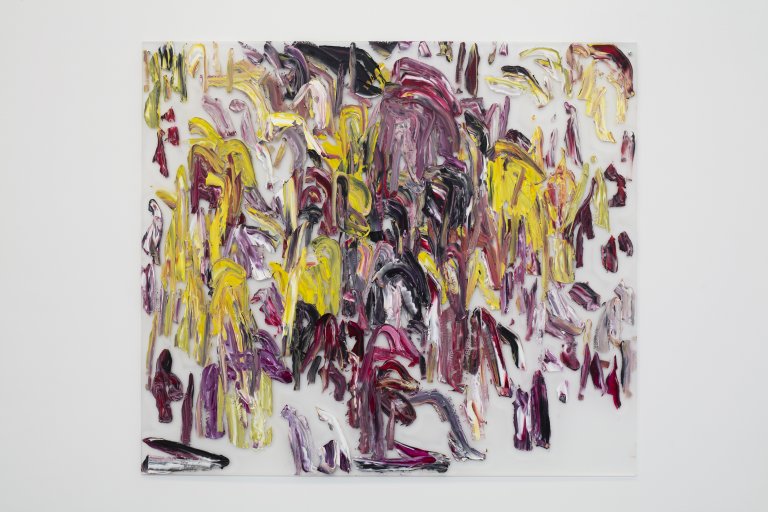 Håkan Rehnberg, Untitled, 2021, Oil on acrylic glass, 100 x 115 cm, 39 5/16 x 45 4/16 in
Detail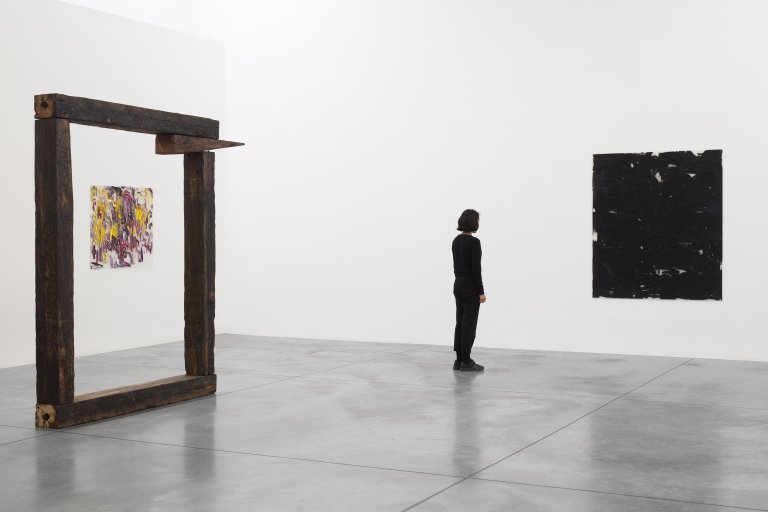 Installation view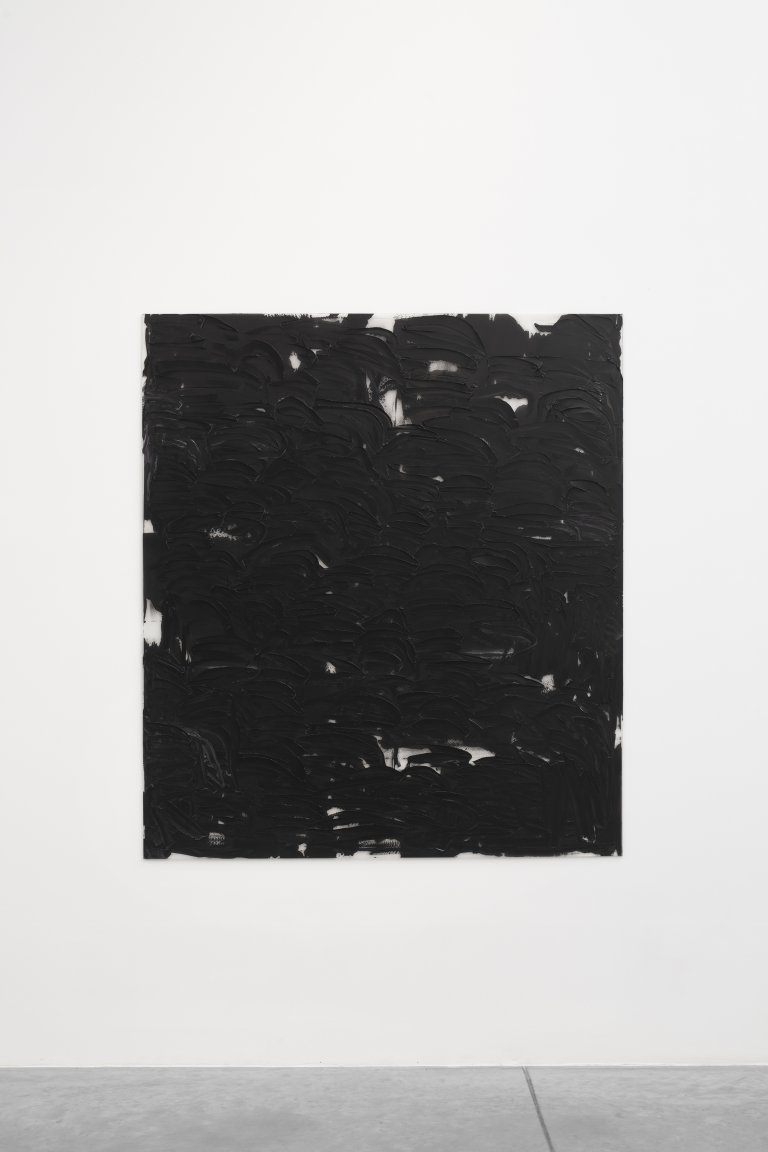 Håkan Rehnberg, Untitled, 2018, Oil on acrylic glass, 170 x 150 cm, 66 14/16 x 59 1/16 in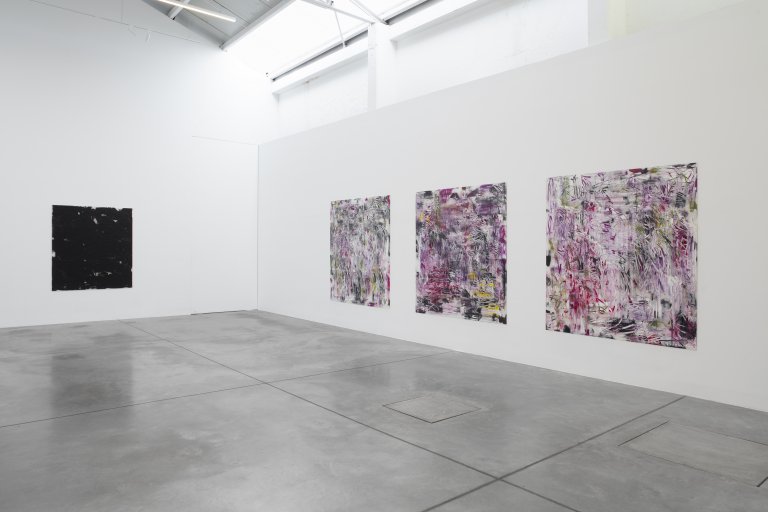 Installation view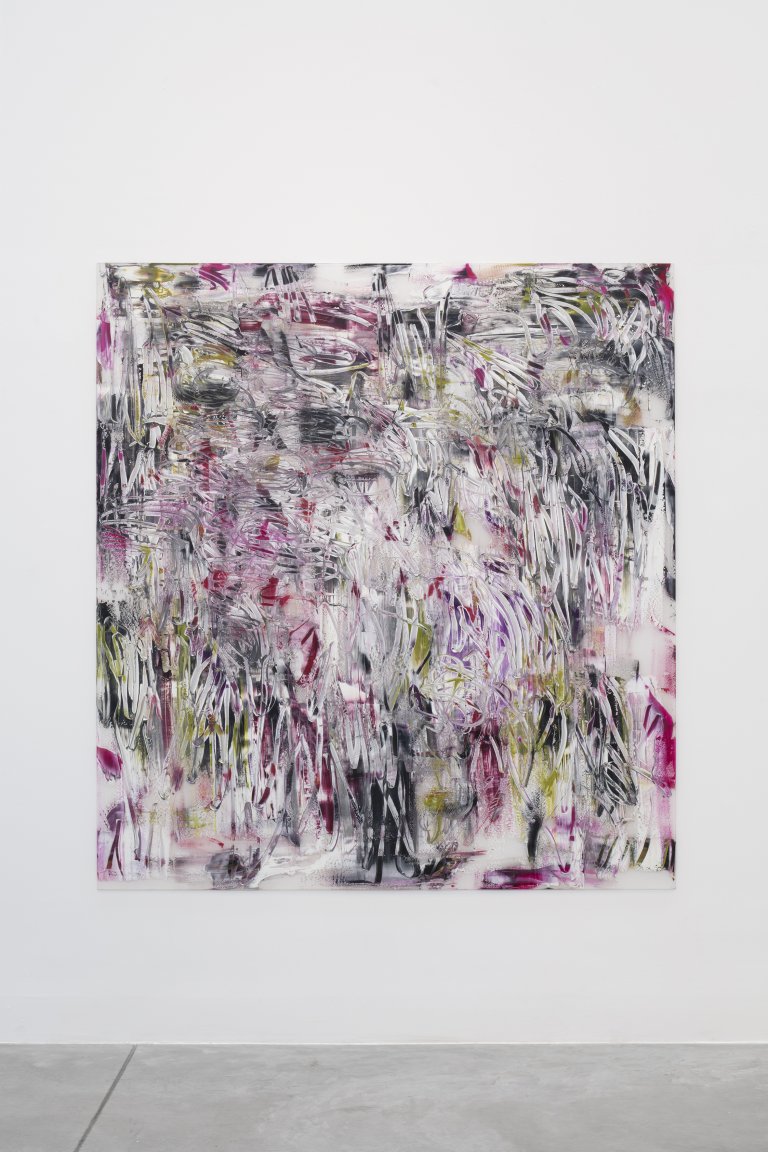 Håkan Rehnberg, Untitled, 2015, Oil on acrylic glass, 200 x 185 cm, 78 11/16 x 72 13/16 in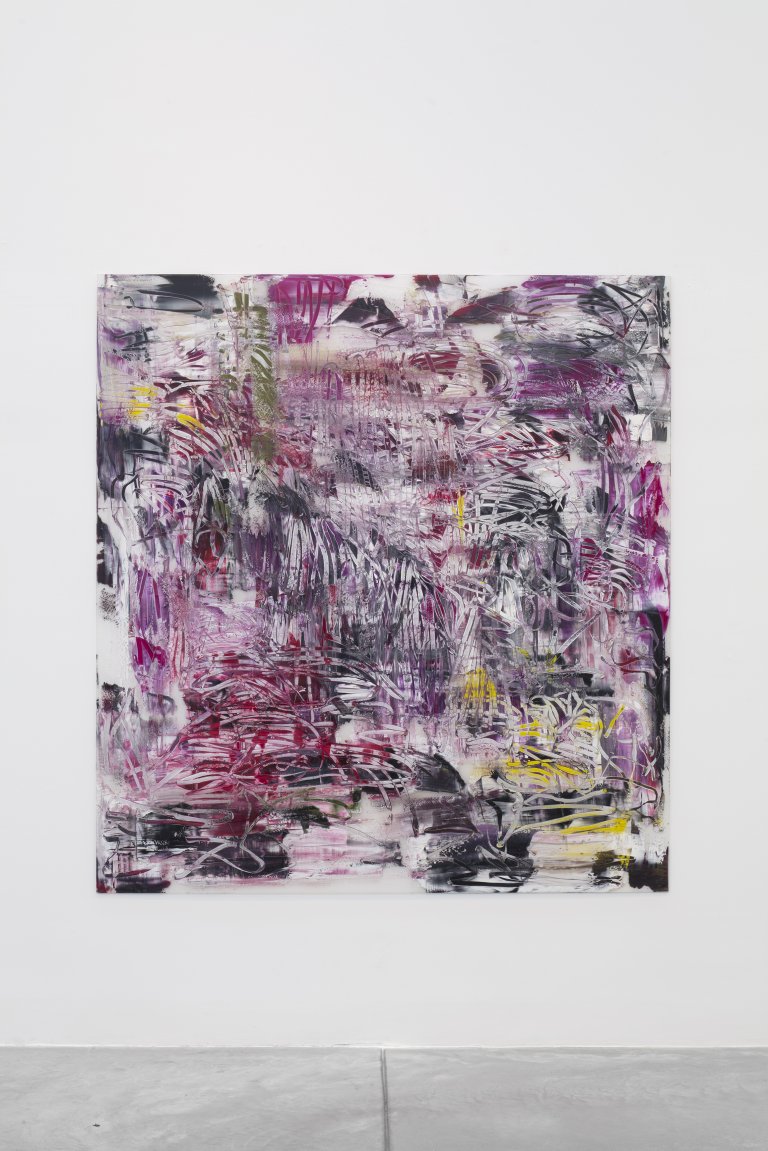 Håkan Rehnberg, Untitled, 2016, Oil on acrylic glass, 200 x 185 cm, 78 11/16 x 72 13/16 in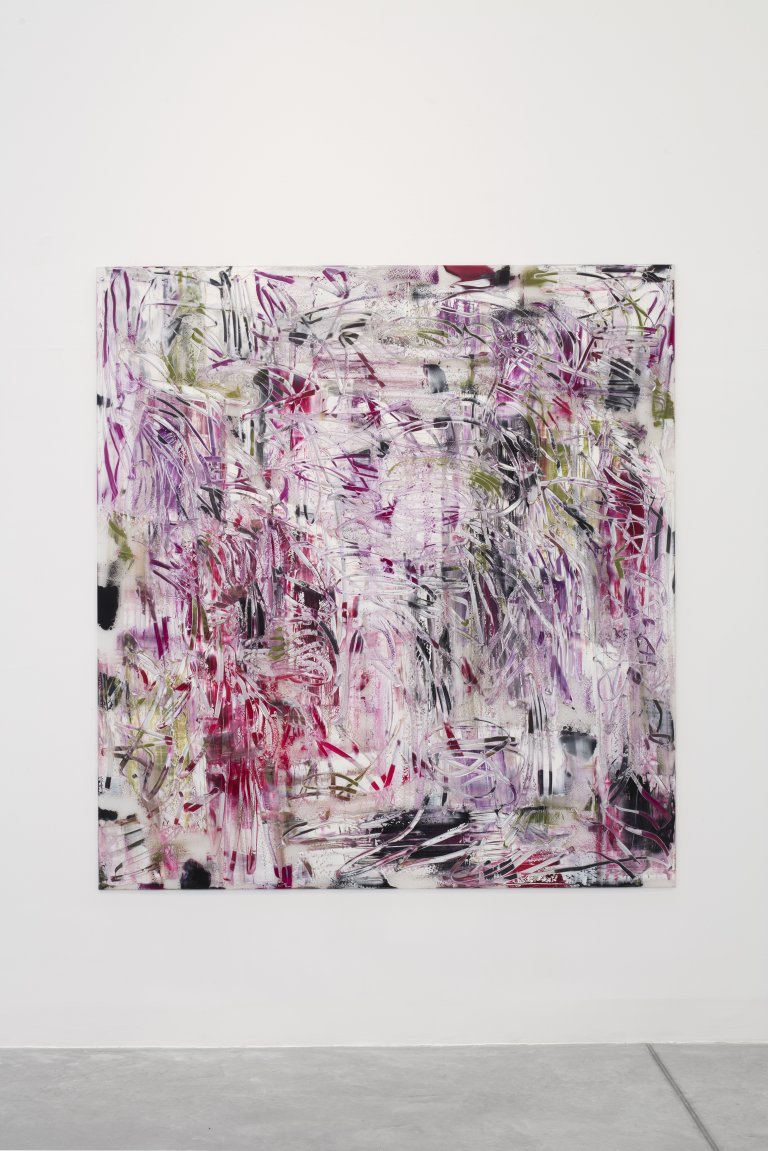 Håkan Rehnberg, Untitled, 2016, Oil on acrylic glass, 200 x 185 cm, 78 11/16 x 72 13/16 in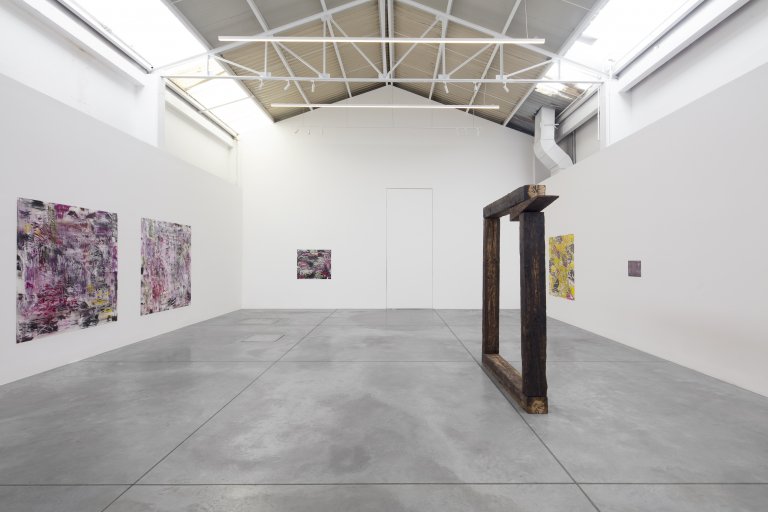 Installation view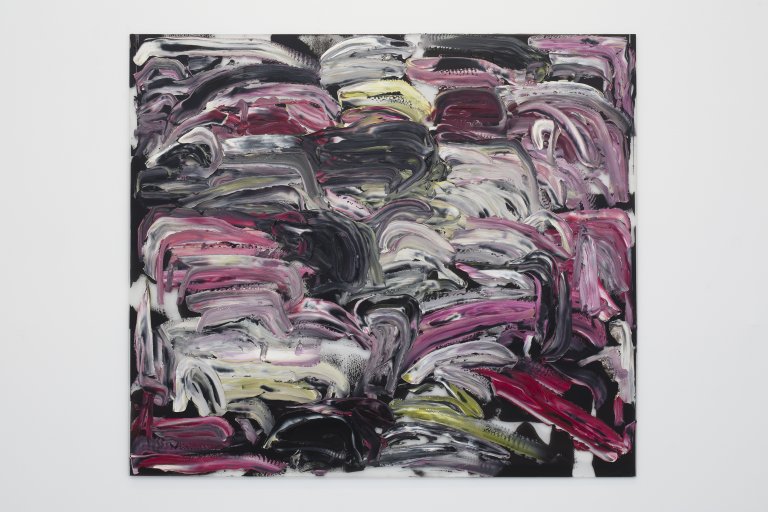 Håkan Rehnberg, Untitled, 2019, Oil on acrylic glass, 100 x 115 cm, 39 5/16 x 45 4/16 in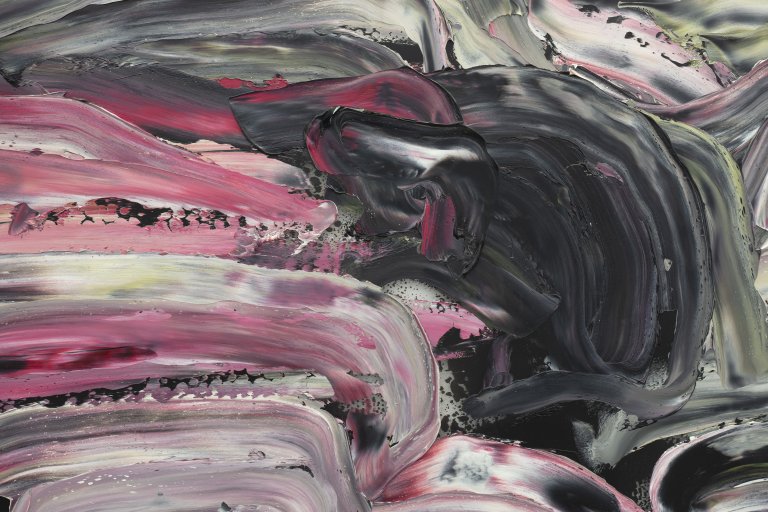 Detail