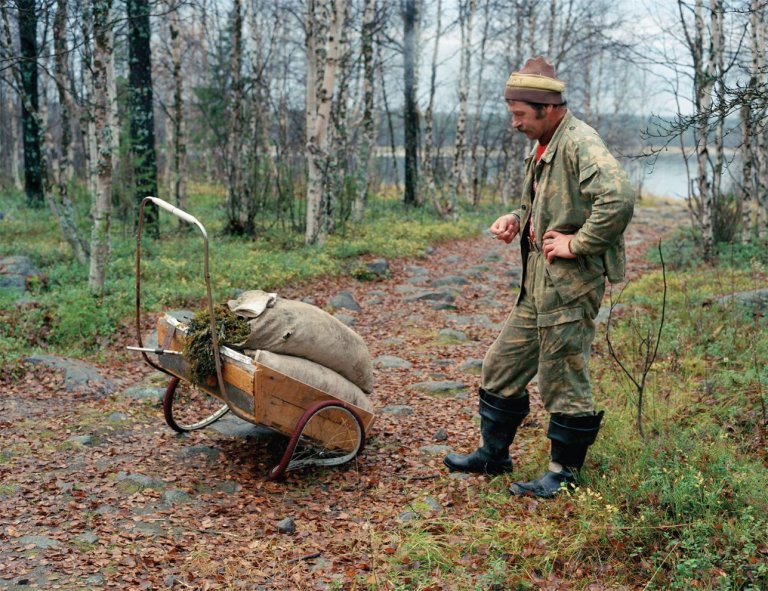 Esko Männikkö & Pekka Turunen, Untitled (from the series PEMOHT), 1989-1995, fine artist inkjet print framed by the artists, 60 x 74 cm
Esko Männikkö
,

Pekka Turunen
»Pemoht«

Stockholm , February 16, 2023 - March 25, 2023

Esko Männikkö was born in 1959 in Pudasjärvi in the northern part of Finland. He lives and works in Oulu.

In 2008 he was awarded the prestigious Deutsche Börse Photography Prize. The same year he presented Cocktails 1990-2007 at Millesgården in Stockholm, Kulturens Hus in Luleå and Bomuldsfabriken Kunsthall in Arendal. Other solo exhibitions include presentations at Göteborgs Konstmuseum (2016), the Finsk-Norsk Kulturinstitutt, Oslo (2004), the Hasselblad Center, Gothenburg (1999), the Malmö Konsthall (1997), as well as Portikus, Frankfurt/Main, De Pont, Tilburg and Lenbachhaus, München, all in 1996. He has taken part in numerous international exhibitions, including the travelling exhibition Investigations of a dog, organized by the Fondazione Sandretto Re Rebaudengo (2009-2010), as well as the Venice Biennial (2005), SEEhistory. Der private Blick, Kunsthalle zu Kiel (2005), Liverpool Biennal (2004), Beyond Paradise, Shanghai Art Museum (2003), Contemporary Photography II: Anti-Memory, Yokohama Museum of Art (2000), São Paulo Biennial (1998), and Johannesburg Biennial (1997). Männikkö has had numerous solo exhibitions at Galerie Nordenhake in Stockholm and Berlin.