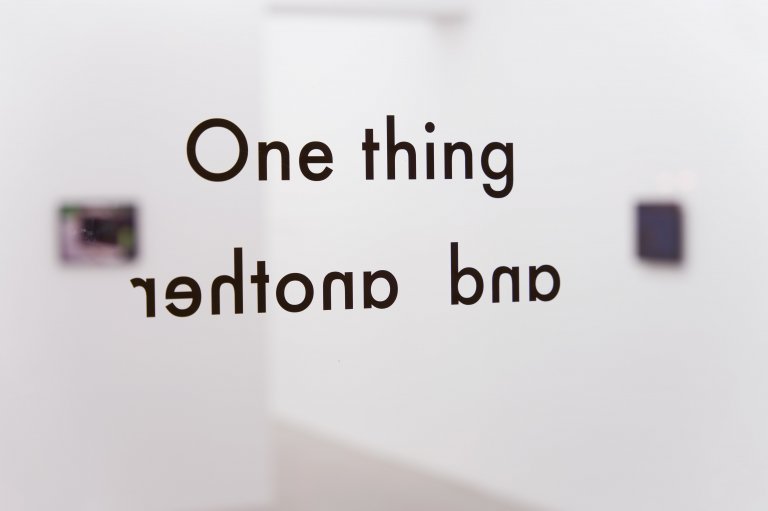 Clues, 2020, vinyl text on windows, dimensions variable
Stockholm, November 12, 2020 - December 19, 2020
Recently Hreinn Friðfinnsson and I have been talking about The Great Oxidation Event. This cataclysmic 100,000 year period is probably common knowledge among geologists, paleontologists, evolutionary biologists and miners, but for the rest of us, here is a summary - about 2.3 billion years ago cyanobacteria (algae) produced oxygen which began accumulating in the earth's atmosphere at an accelerating rate. A major consequence of this was the mass extinction of many of the earth's existing species, simultaneously opening the way for life as we know it. Another consequence was that all the dissolved iron in the earth's oxygen-poor oceans became iron oxides which sank and settled in huge layers that now constitute great swathes of our landscape. Things change…
read more
For Friðfinnsson, The Great Oxidation Event describes our landscape just as pastoral scenes do for painters like John Constable or Claude Lorrain. Such time scales, such fundamental materials, surely feel close to hand and familiar for Friðfinnsson, a native Icelander, and are recurring subjects in his poetic and conceptual narratives that intersect the traditions of Arte Povera and Land Art with Duchampian wit.
In this exhibition Friðfinnsson alludes to the earth's matter and origins and, by contrast, the anti-heroic role of the artist, with a characteristic light hand and wry humour. In the work, Composition, small magnets are drawn on taught threads towards a lump of iron ore from the earth's crust and a meteorite from outer space, both rich in the mineral magnetite, in a precarious arrangement of unresolved attraction.
But while the landscape and its inhabitants - be they mythical or conventional - are deeply ingrained throughout his body of work, Friðfinnsson also directs his lyrical conceptualism towards the most ephemeral, fleeting qualities of the world around him. In the discreet video work Reaching Out (Left hand shadow sent on a journey to infinity, through the window in the small room, 13 September 2018) the artist's hand cups a naked flame, thereby interrupting its light's otherwise endless journey across space.
The remarkable installational sculpture, Hulduklettur ("hidden cliff"), is composed of a small mountain of cardboard boxes, amongst which can be found a variety of artifacts like ammonites, crystals, an anatomical model of an ear, images of galaxies and a Nautilus. Together, they form a complex picture of natural phenomena, the unifying element being the Fibonacci golden spiral. The spiral, which is considered the epitome of Fibonacci's mathematical system, is understood as a kind of growth pattern and fundamental principle of nature. Just as a physicist endeavors to represent the state of things in elegant equations, Friðfinnsson proposes beautiful models of our being.
Born in 1943 in Baer Dölum, Iceland, Hreinn Friðfinnsson has been living in Amsterdam since 1971. He was co-founder of the Icelandic avant-garde artists' collective SÚM and has exhibited internationally since the 1970s. His oeuvre was recently recognised with a major retrospective To Catch a Fish with a Song: 1964–Today, that travelled from Centre d'Art Contemporain Genève to KW Institute for Contemporary Art, Berlin. The exhibition was accompanied by a comprehensive new monograph. His work is currently exhibited in the exhibition For Eyes That Listen at Arter, Istanbul. Other solo exhibitions include Kunstverein Amsterdam (2015); The Living Art Museum, Reykjavík (2014); Bergen Museum and Malmö Konsthall (both 2008); Reykjavik Art Museum and Serpentine Gallery, London (both 2007); Domaine de Kerguehennec, Centre d'Art Contemporain, Bignan, and Kyoto Art Center (both 2002). He participated in Skulptur Projekte Münster 2017. In 2012 he participated in the 30th Sao Paulo Biennial and in 1993 represented Iceland at the 45th Venice Biennale. Recent significant participations include group exhibitions at Garage Center for Contemporary Culture / GCCC, Moscow, and Mudam Luxemburg (both 2014) MOCA Los Angeles and Haus der Kunst, Munich (both 2012), Reykjavik Arts Festival (2005); Jeu de Paume, Paris (2004). In 2000 the artist was the recipient of the prestigious Ars Fennica Prize. Hreinn Friðfinnsson has been exhibiting with Galerie Nordenhake since 1989.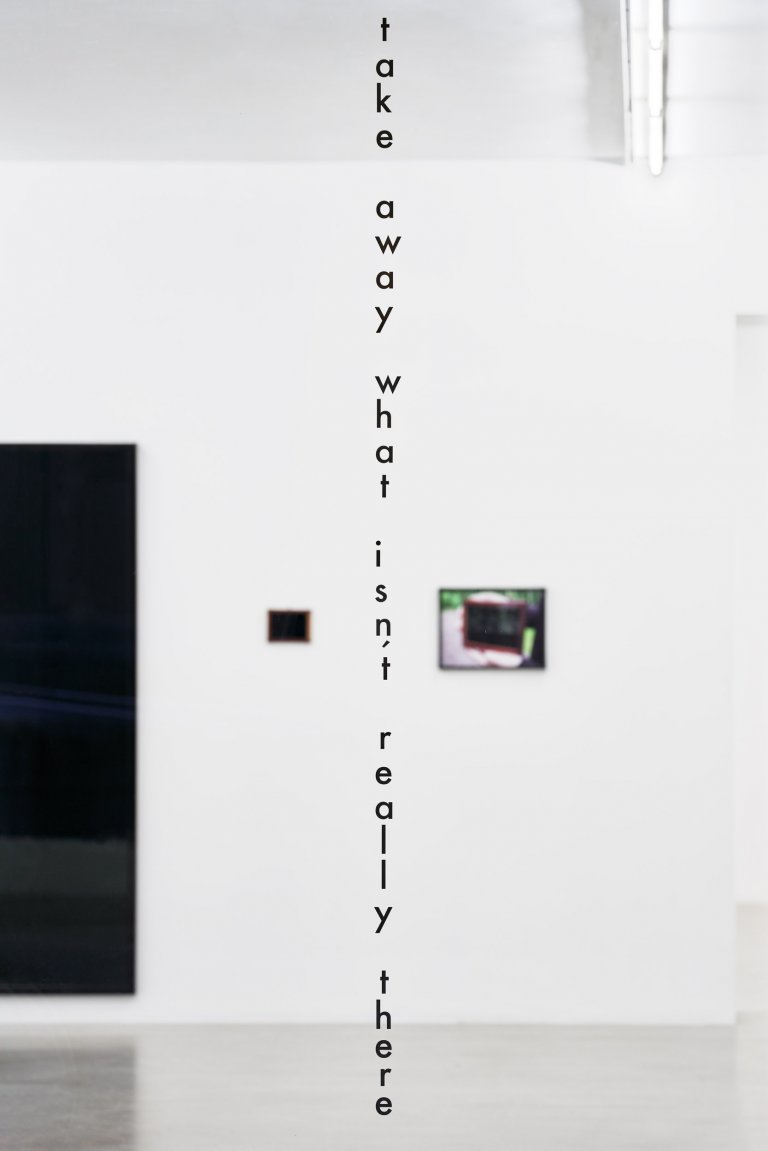 Clues, 2020, vinyl text on windows, dimensions variable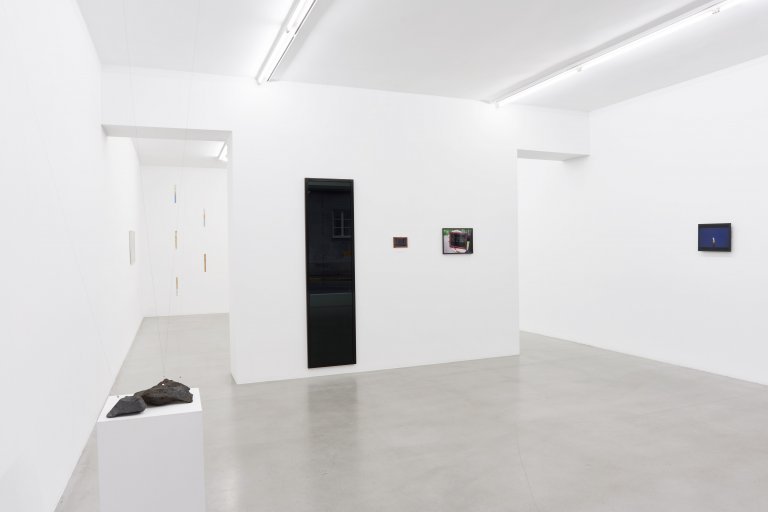 Installation view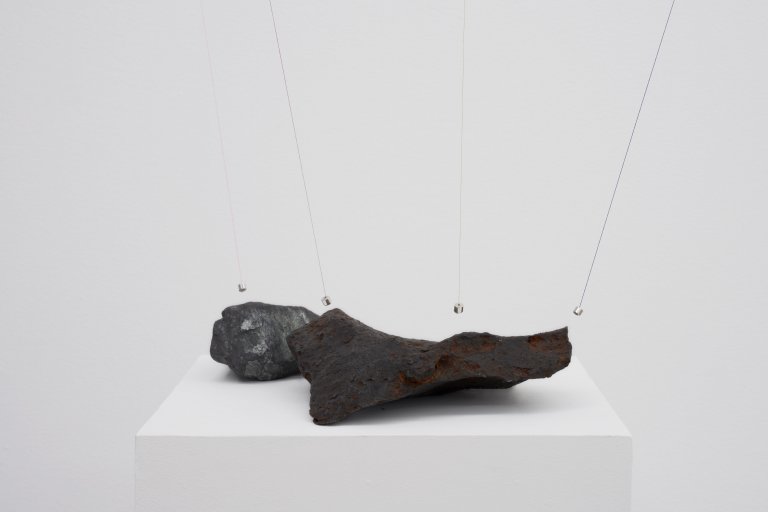 Composition, 2016-, threads, magnets, meteorite, iron ore, variable dimensions, podium 75 x 40 x 40 cm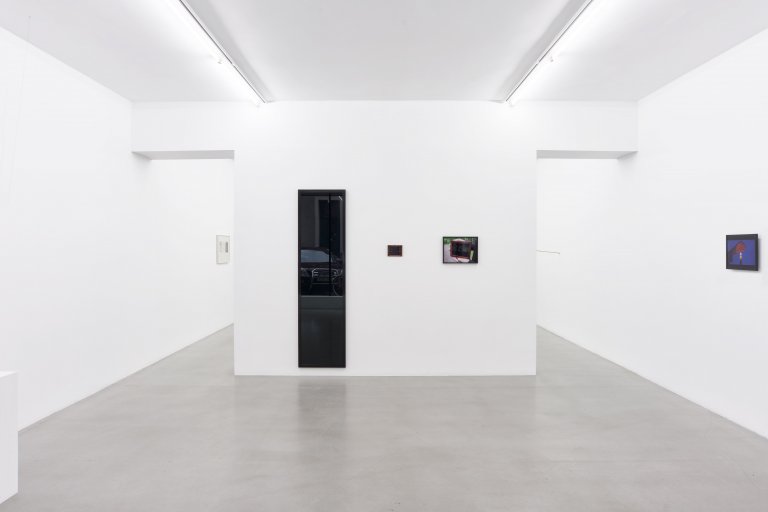 Study in Black III, 2010, black mirror, Claude mirror, C-print, 210.5 × 56 × 3.5 cm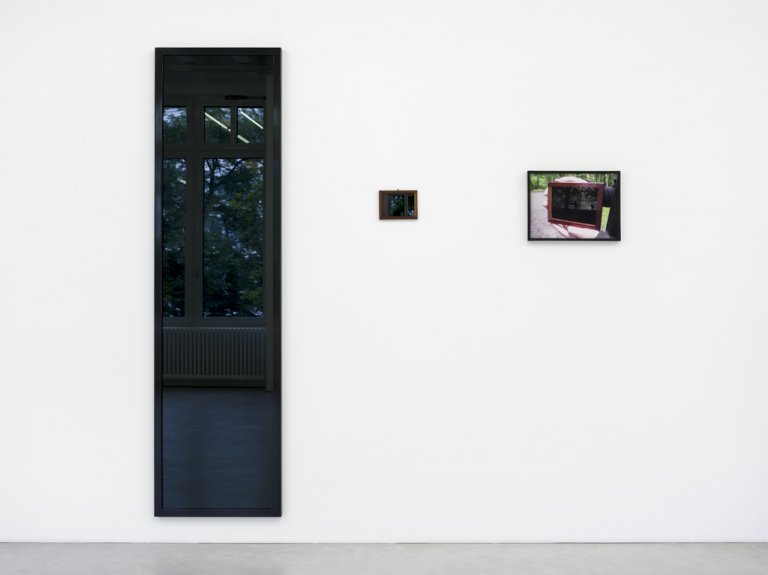 Study in Black III, 2010, black mirror, Claude mirror, C-print, 210.5 × 56 × 3.5 cm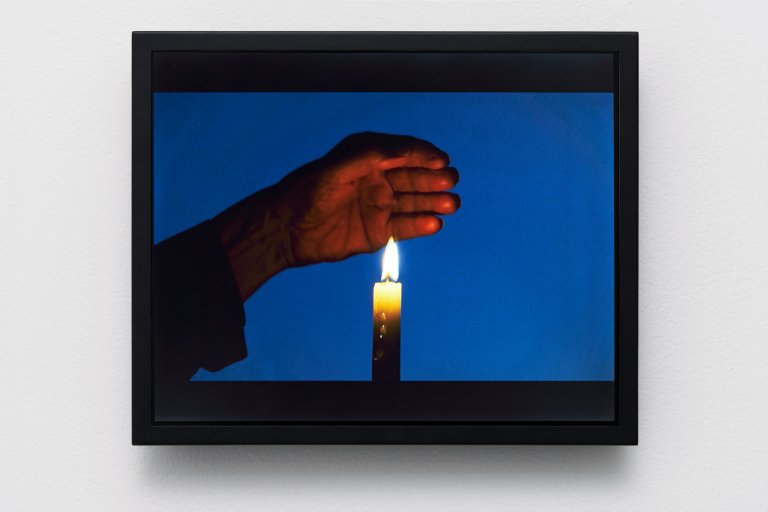 Reaching Out (Left hand shadow sent on a journey to infinity, through the window in the small room, 13 september 2018), 2019, HD video with sound, 1:17 min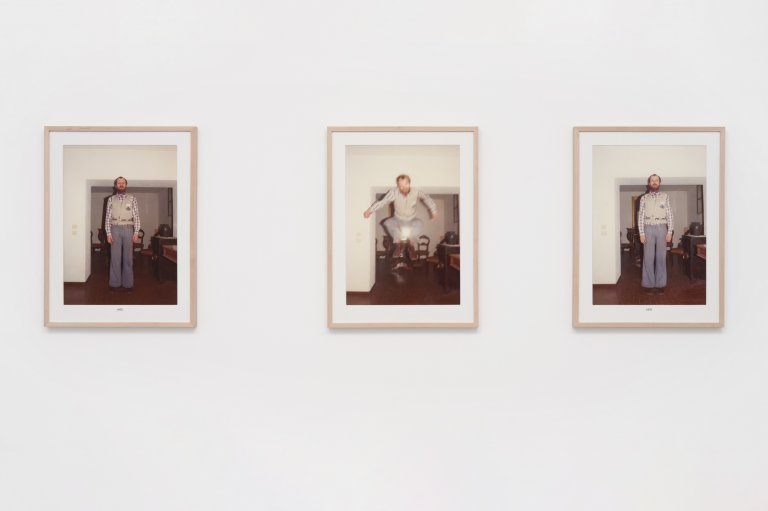 Mid-Night Jump, Canneto Pavese, Oltrepó Pavese, Italy, 2019, three coloured photographs, framed 42 x 29.7 cm each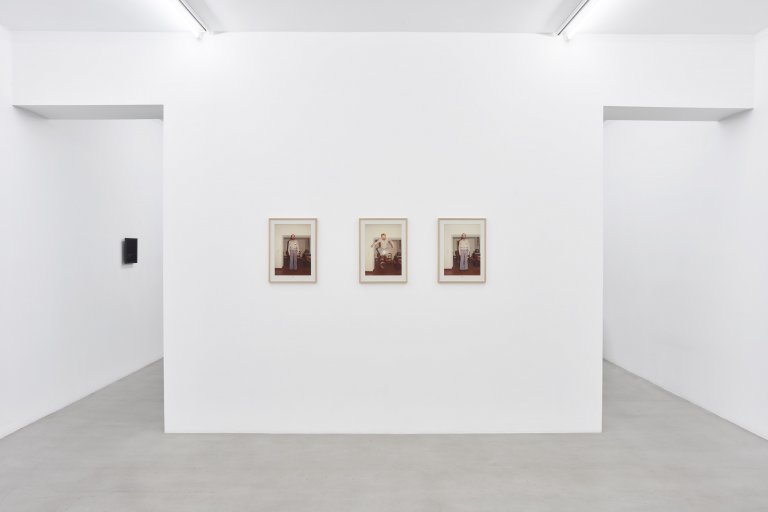 Mid-Night Jump, Canneto Pavese, Oltrepó Pavese, Italy, 2019, three coloured photographs, framed 42 x 29.7 cm each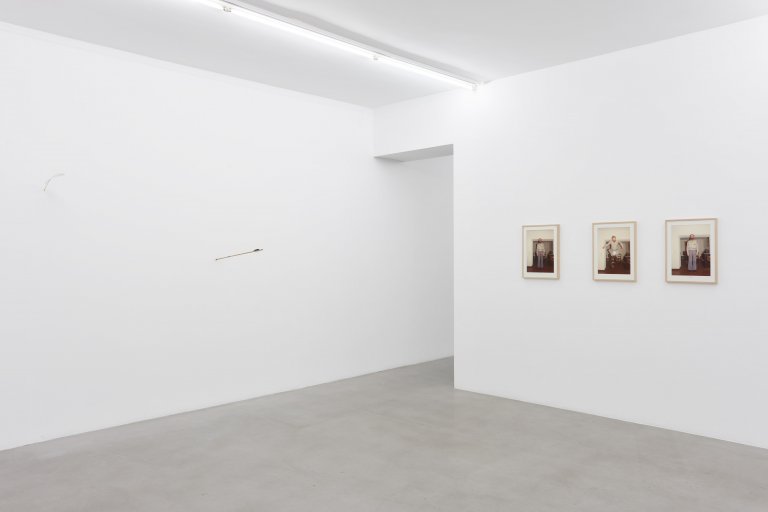 Installation view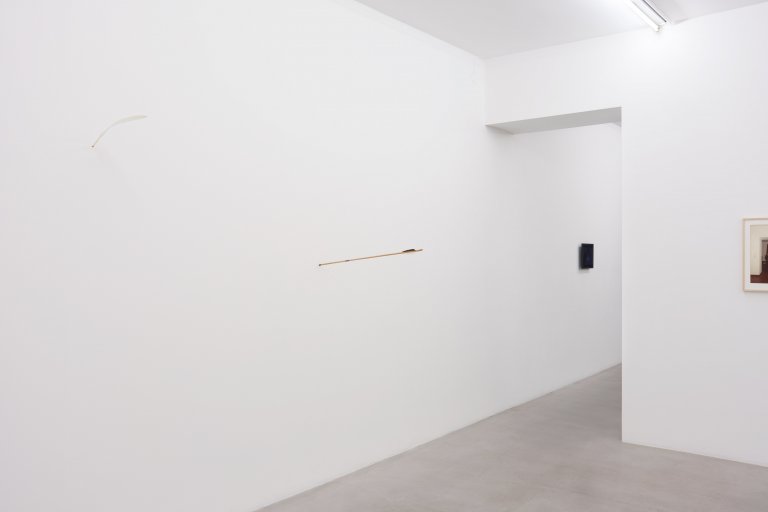 Point / Counterpoint, 2017-, arrow (wood, sheet metal), feather, dimensions variable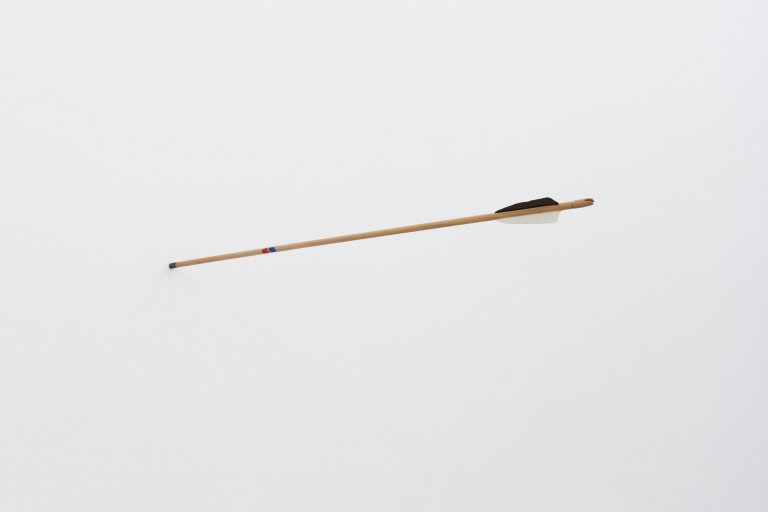 Point / Counterpoint, 2017-, detail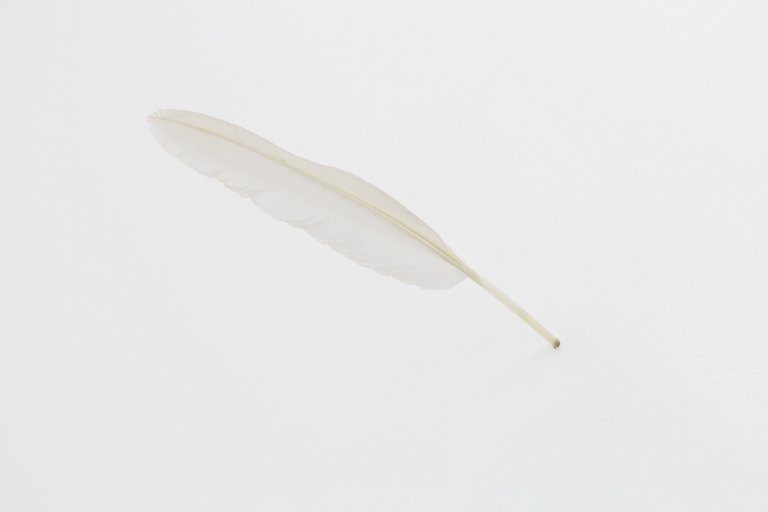 Point / Counterpoint, 2017-, detail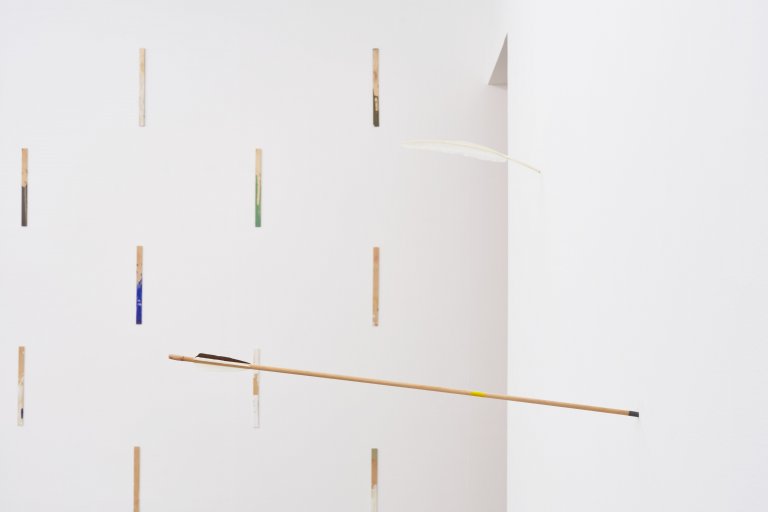 Installation view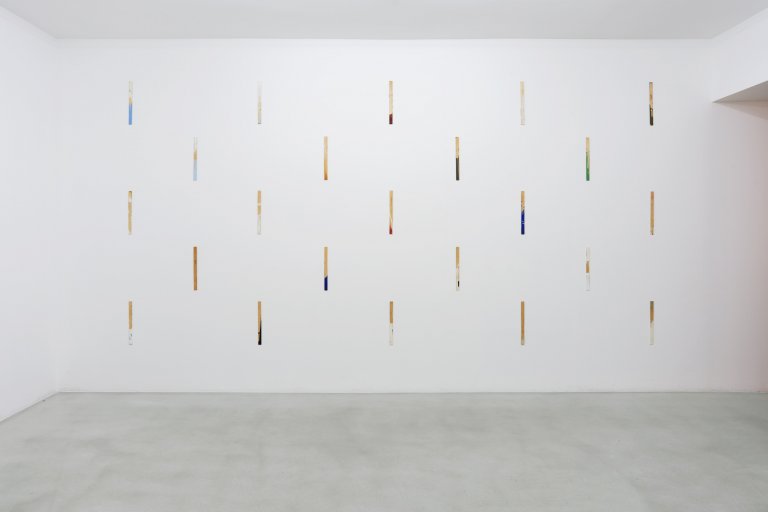 Suspended, 1991-, 22 paint sticks covering one wall, dimensions variable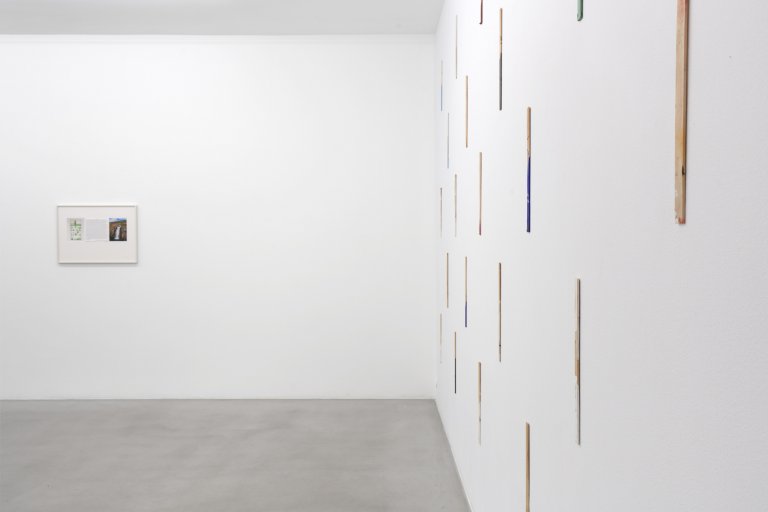 Installation view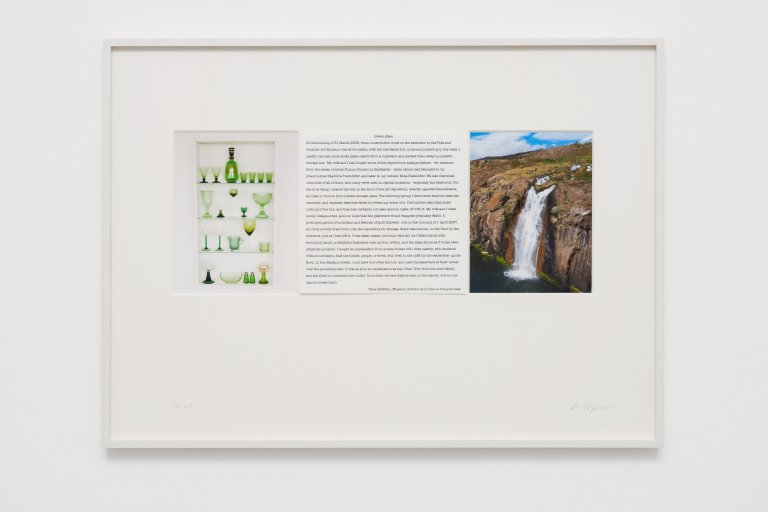 Green Glass, 2020, framed photo and text, 52 x 72 cm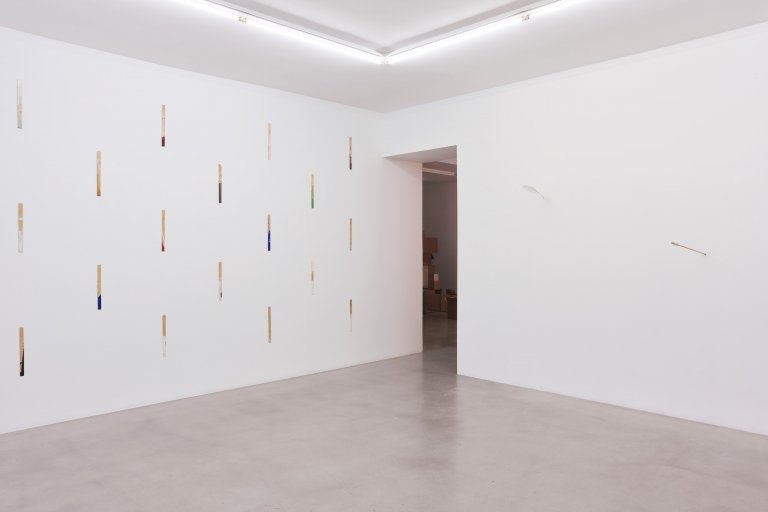 Installation view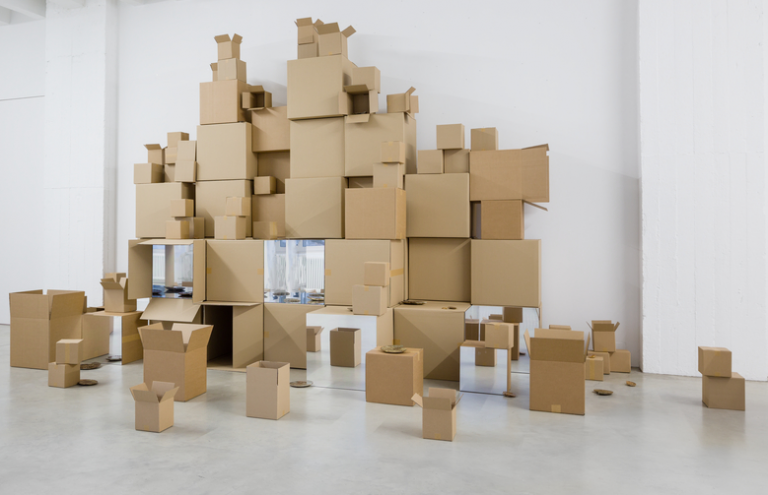 Hulduklettur, 2017, cardboard boxes, mirrored aludibond, anatomical, model of inner ear, wood, fossile ammonites, Swarovski crystals, Inkjet-print mounted on
Aludibond, C-prints framed, video projection, dimensions variable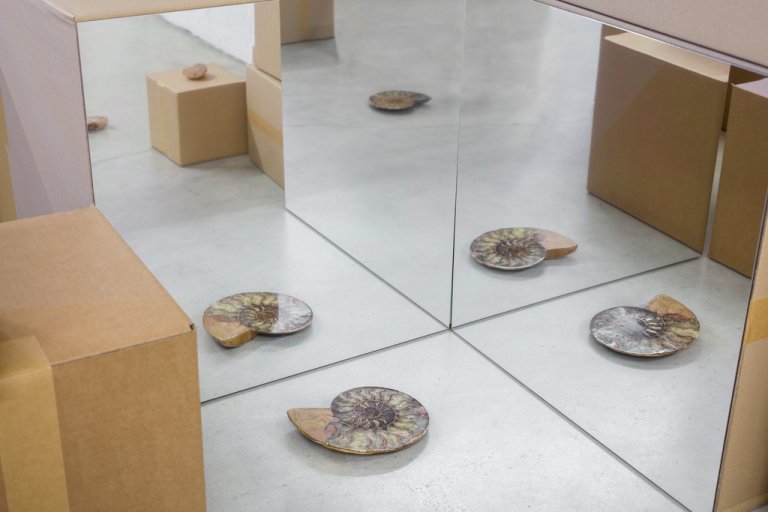 Hulduklettur, 2017, detail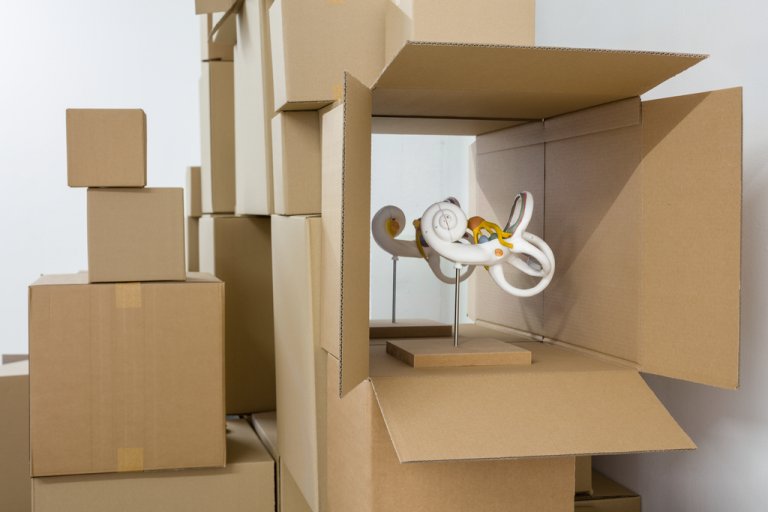 Hulduklettur, 2017, detail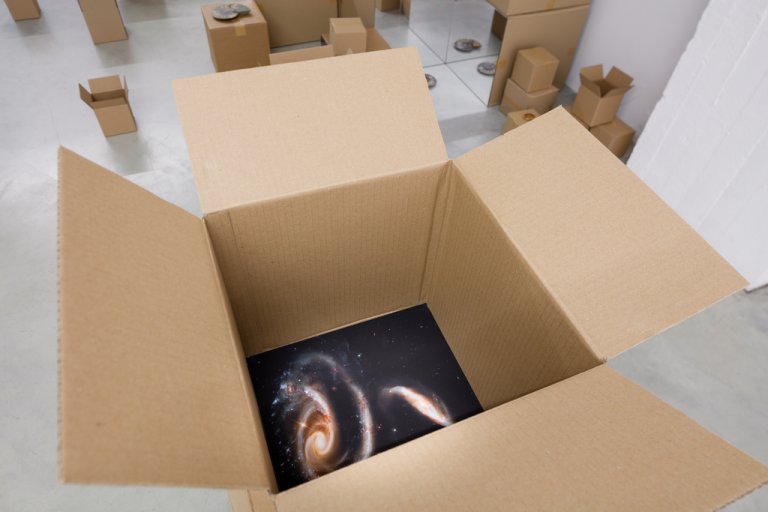 Hulduklettur, 2017, detail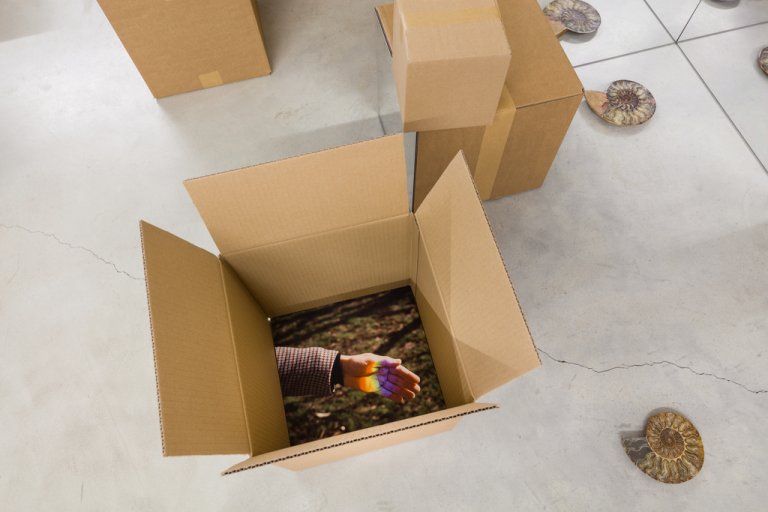 Hulduklettur, 2017, detail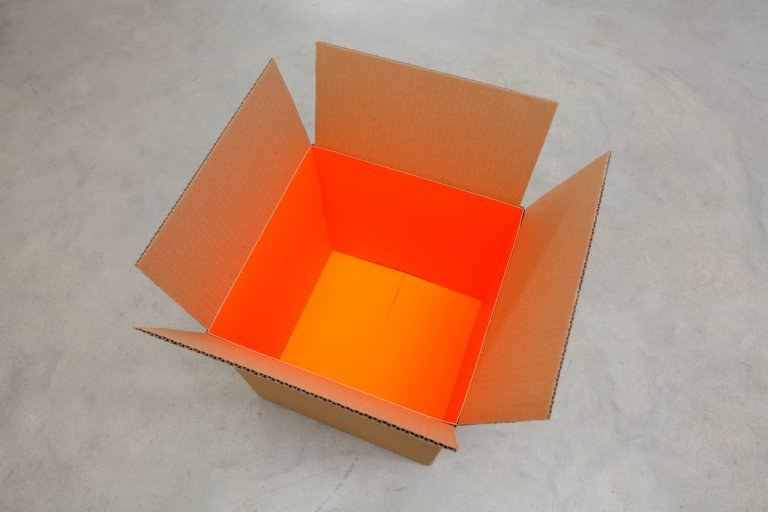 Hulduklettur, 2017, detail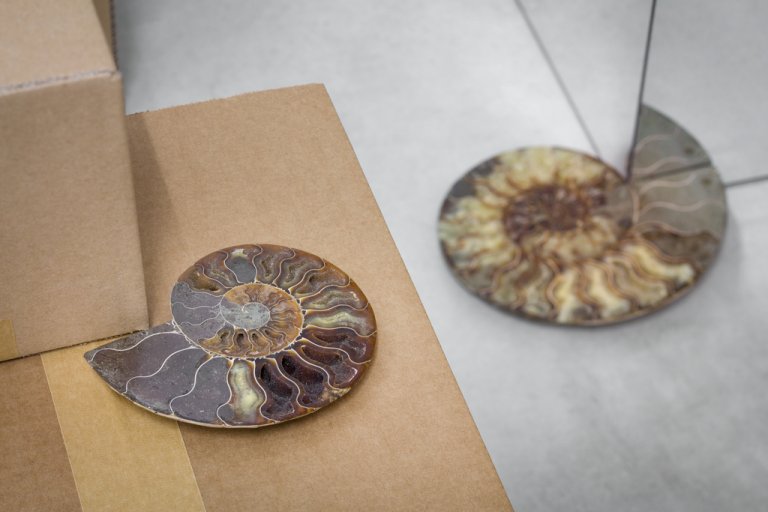 Hulduklettur, 2017, detail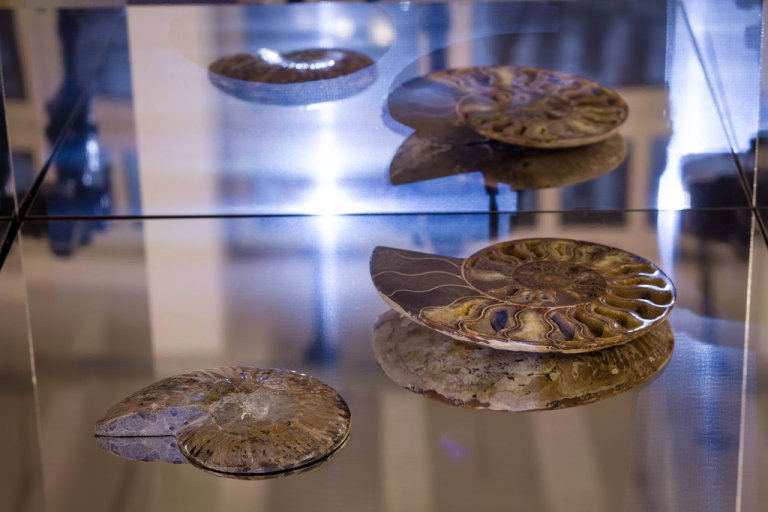 Hulduklettur, 2017, detail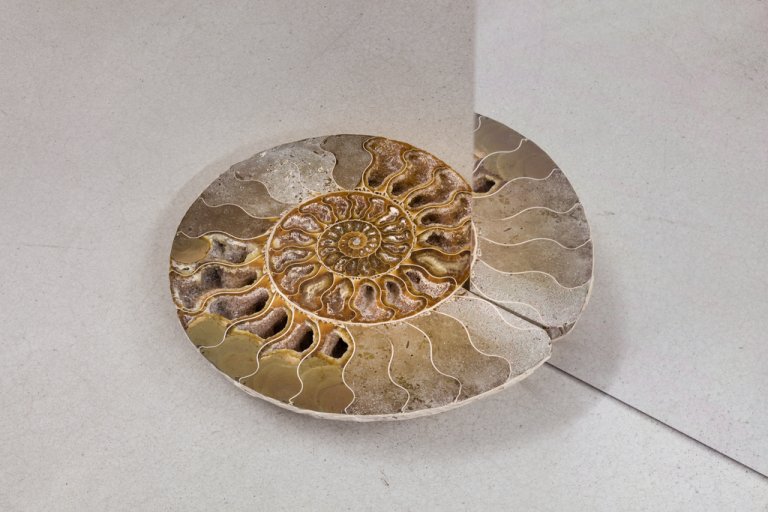 Hulduklettur, 2017, detail
Hulduklettur, 2017, detail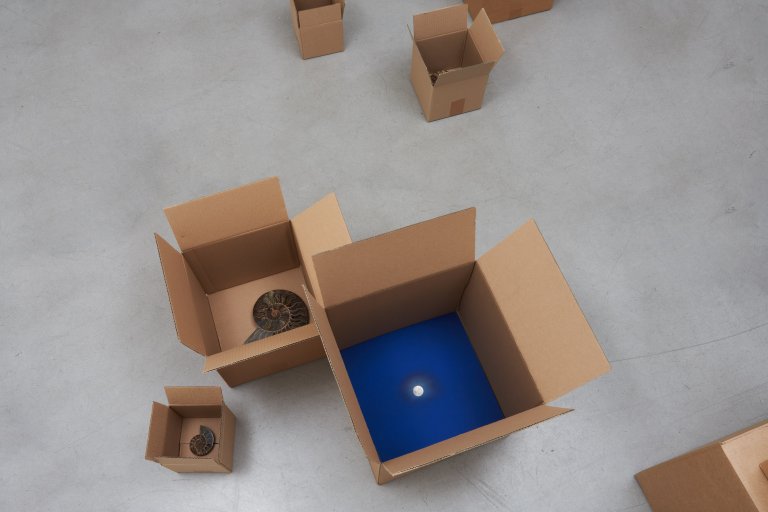 Hulduklettur, 2017, detail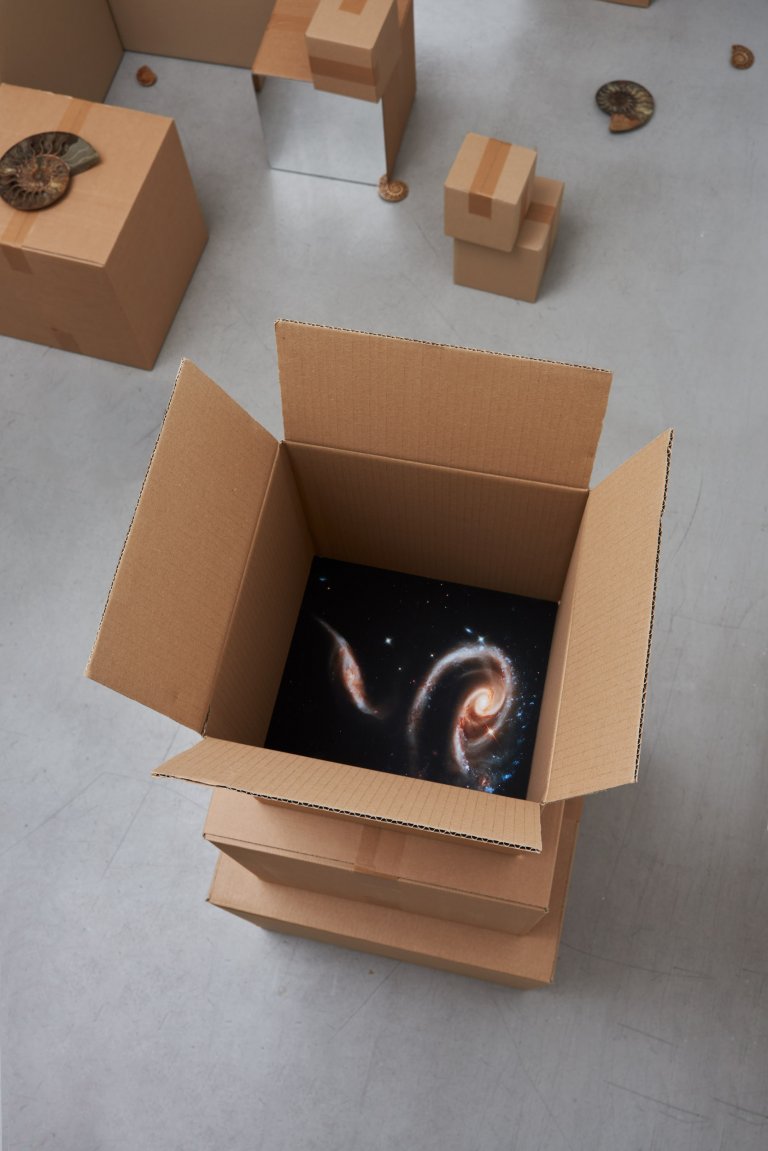 Hulduklettur, 2017, detail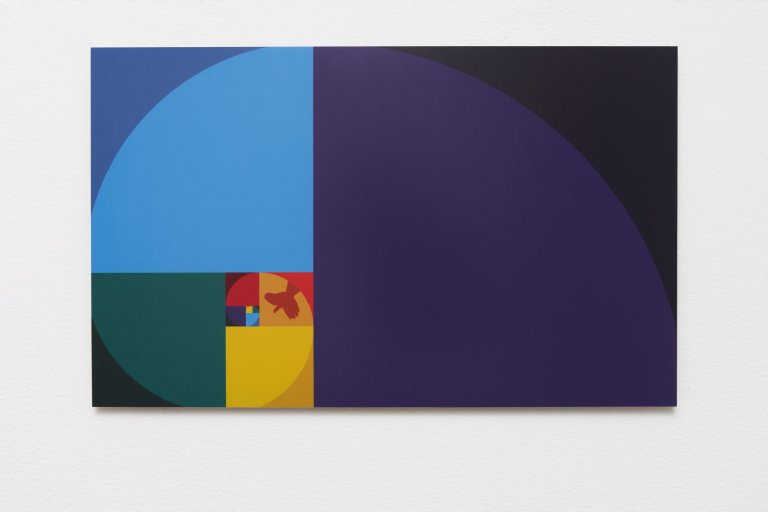 Principle and Temptation, 1990-, c-print on aluminium, 30 x 48 cm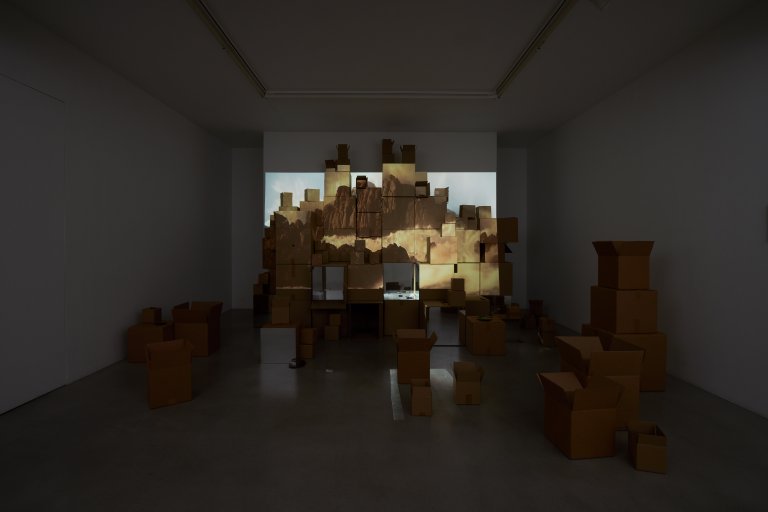 Hulduklettur, 2017, cardboard boxes, mirrored aludibond, anatomical, model of inner ear, wood, fossile ammonites, Swarovski crystals, Inkjet-print mounted on
Aludibond, C-prints framed, video projection, dimensions variable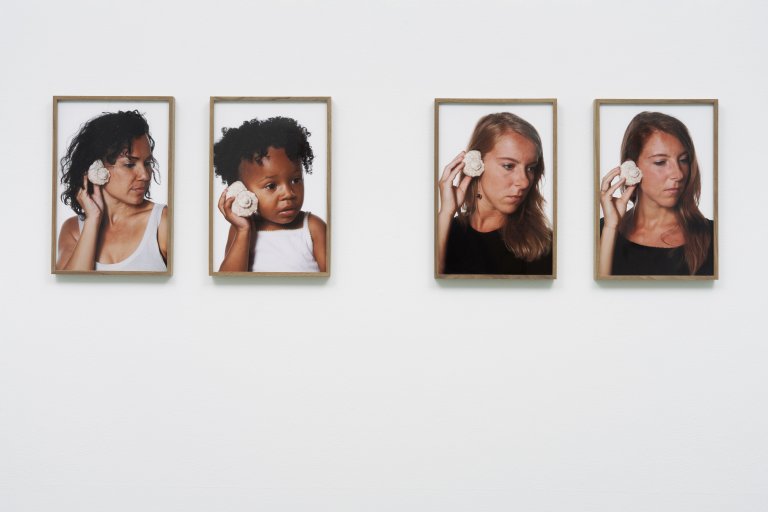 Hulduklettur, 2017, detail