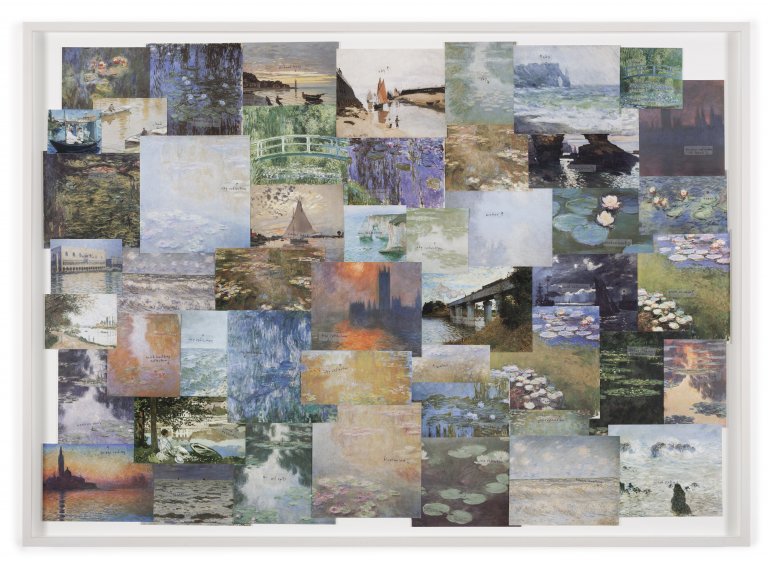 Gowanus Canal from Carroll Street Bridge, 2012, paper collage mounted on aluminum, 86.4 x 123.2 cm, 93.2 x 129.4 cm framed
Spencer Finch »Ill tell you how the Sun rose«
Stockholm , August 23, 2012 - September 30, 2012
In Spencer Finch's exhibition at Galerie Nordenhake Stockholm the artist presents a group of recorded observations from the natural world. Often combining Conceptual and Impressionist practices Finch reflects on the tautologous nature of seeing, the limits of visual perception and the fallibility of recollection. Sometimes his works originate from his own individual perceptions, of light, color, darkness for example, while his methodology is often scientific in its precision. However, all his work is strongly anchored in often-poetic references to literature, philosophy, mythologies and even historic observations from the scientific cannon.
read more
His exhibition at the gallery partly comprises a group of works dealing with atmospheric phenomena and relating to the landscape. A highly industrialized and urban waterway is recalled via Impressionist images of water lilies, sunsets and seascapes in a color study of the Gowanus canal (which passes the artist's studio in Brooklyn) using the amalgamated hues from picture postcards of works by Monet. The breeze as recorded passing through the bedroom window at Emily Dickinson's home in Amherst, MA, is evoked in exactness with the use of a table fan. In an eclectic variety of media and themes Finch also takes on cloud formations, moon shadows and stone wall formations.
 
A second group of works embodies a more formal character. The lightbox Yellow Square reveals the spectral breakdown of the color yellow. A red, green and blue grid of squares emits yellow light on the reflecting walls. This work is accompanied by a series of 15 collages arranged using colored paper and filters. The series is based on Wittgenstein's Remarks on Color in which the philosopher reflects on Goethe's attempt to clarify the use of language about color.
 
Spencer Finch was born in New Haven, Connecticut, in 1962, and lives and works in Brooklyn, New York. He participated in Venice Biennial in 2009, the Turin Triennial in 2008 and the Whitney Biennial in 2004. A survey exhibition titled "What Time Is It on the Sun?" was on view at MASS MoCA, North Adams in 2007-2008. Recent solo exhibitions include: Museum of Art, Rhode Island School of Design, Providence, RI (2012), The Art Institute of Chicago, Chicago, Museum of Contemporary Art San Diego, La Jolla, CA, Emily Dickinson Museum, Amherst MA (2011), Corcoran Gallery of Art, Washington DC, Pallant House, Chichester, UK, Frac des Pays de la Loire, Carquefou, France (2010), Queensland Gallery of Modern Art, Brisbane (2009), Dundee Centre for Contemporary Art, Scotland (2008), Museum of Modern Art Ljubljana (2005), Portikus, Frankfurt/Main and Artpace, San Antonio (both 2003). He has taken part in numerous group exhibitions, most recently "NEON, La materia luminosa dell'arte", MACRO, Rome (2012), "More Light", Museum De Fundatie, Zwolle (2011), "Haunted: Contemporary Photography/Video/Performance", Solomon R. Guggenheim Museum, New York (2010), "50 Moons of Saturn", Turin Triennale (2008), "Refract, Reflect, Project: Light Work from the Collection", Hirshhorn Museum, Washington D.C. (2007), "Light Art from Artificial Light", ZKM Karlsruhe and "Colour After Klein", Barbican Art Gallery, London (both 2005). His large-scale window installation "The River that Flows Both Ways" is currently on view at the public park "The Highline" in New York.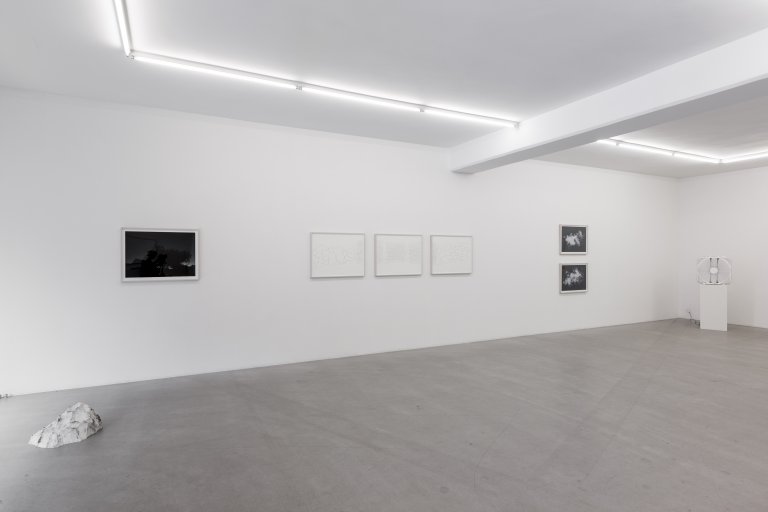 Installation view "I'll tell you how the Sun rose", Gallery Nordenhake Stockholm 2012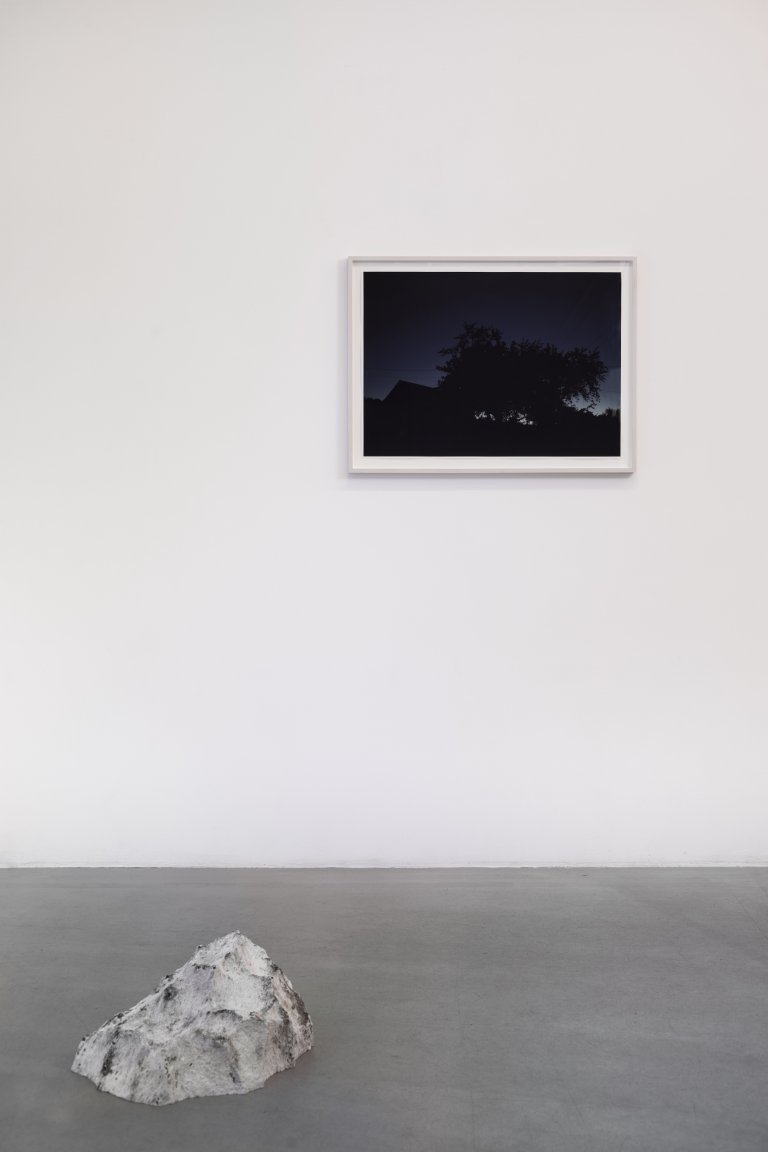 Installation view "I'll tell you how the Sun rose", Gallery Nordenhake Stockholm 2012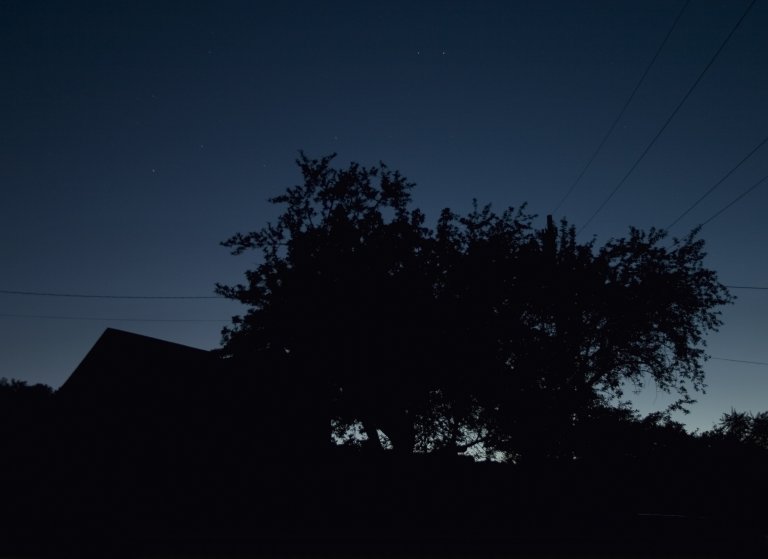 The Moment When Three Dimensions Become Two Dimensions (Apple Tree, 3 July, 2010, 9:38 p.m.), 2010, inkjet photograph, 56 x 76 cm (framed 63.7 x 83.6 cm)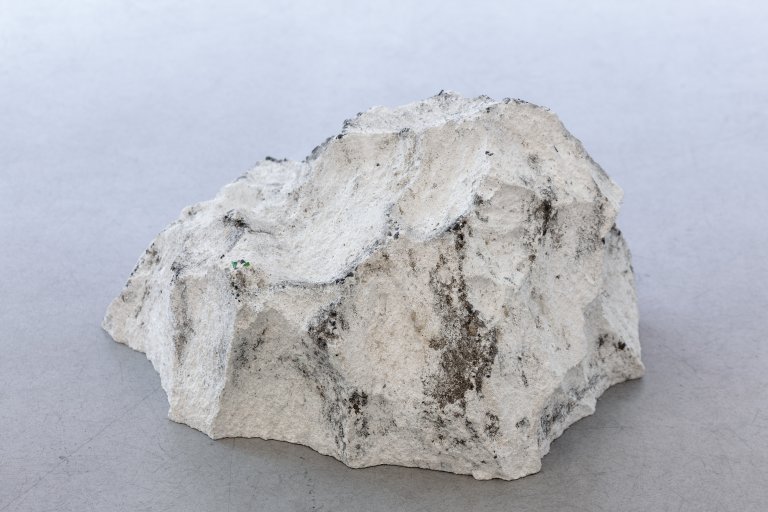 Lump (of concrete) Mistaken for a Pile (of dirty snow), 2010, height 24 cm secar 71, white portland cement, white sand, brooklyn street dirt, black marble dust, translucent frit, diameter between 44 - 53 cm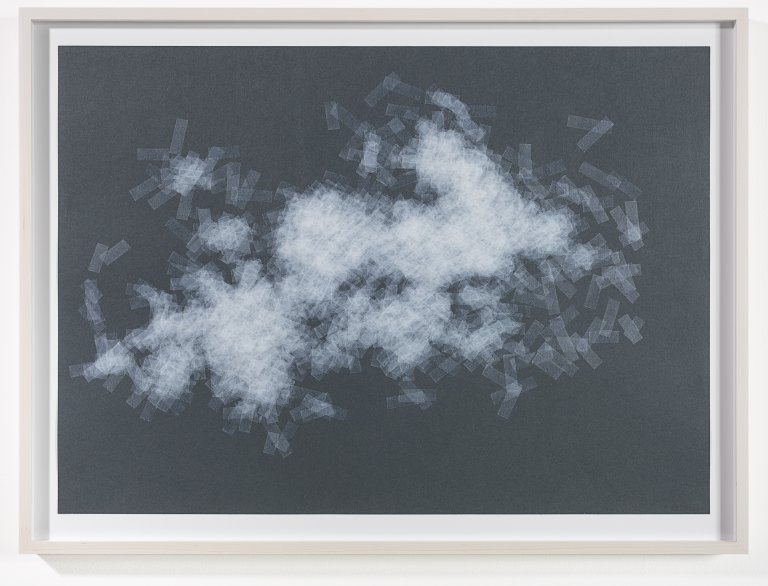 Cloud Study (Giverny) 0486, 2012, scotch tape on paper, 53.3 x 73.7 cm, 57.7 x 77.4 cm framed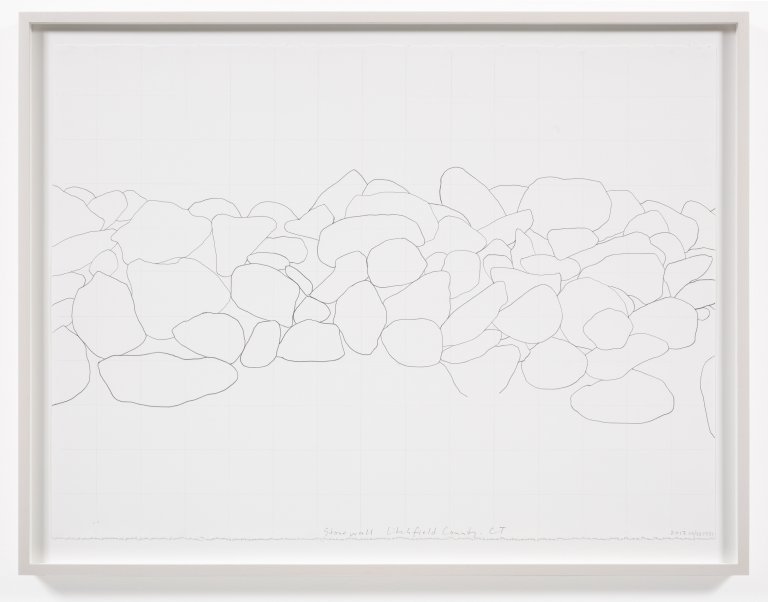 Stone Wall, Litchfield County, CT 3, 2012, graphite on paper, 55.9 x 76.2 cm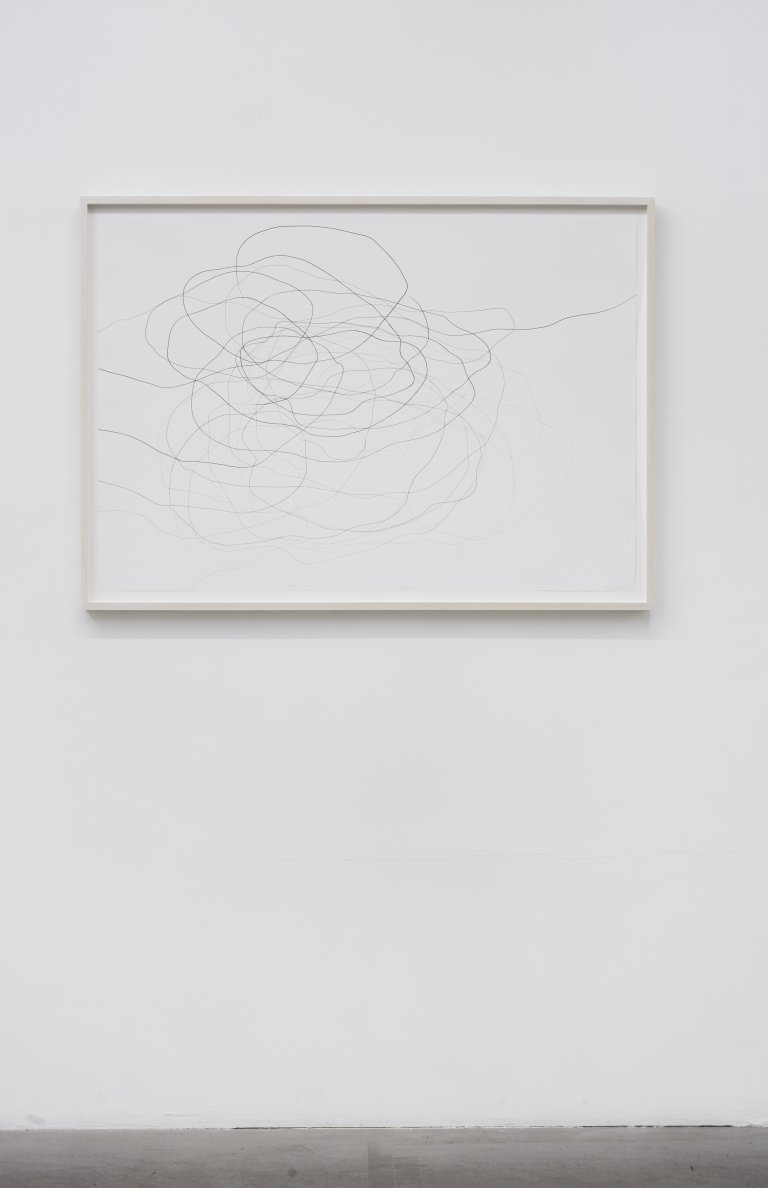 Vultures, Over Canyon Del Rio Lobos, Spain, 2012, graphite on paper, 76.5 x 111.8 cm, 84 x 118.8 cm framed
Rain on the Studio Window (February 29, 2012), 2012, optically clear photograph, 112 x 90.5 cm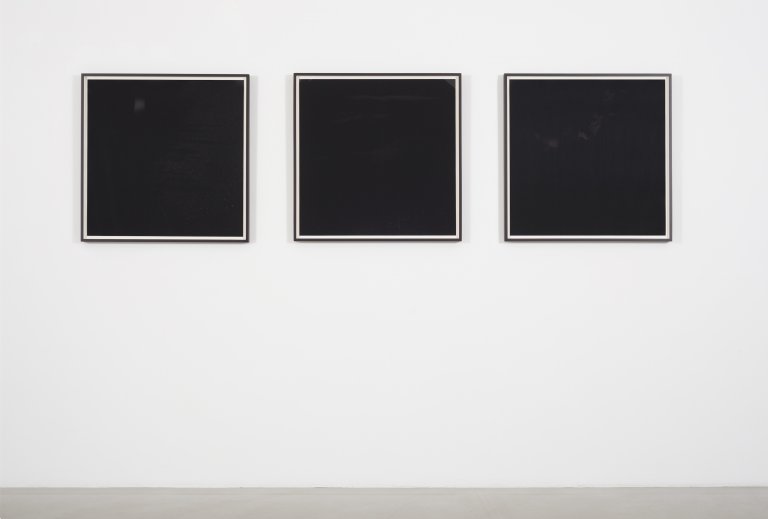 Moon Shadow, Summer, (I-III), 2012, achival ink jet print, 71.1 x 71.1 cm each, 76 x 76 cm framed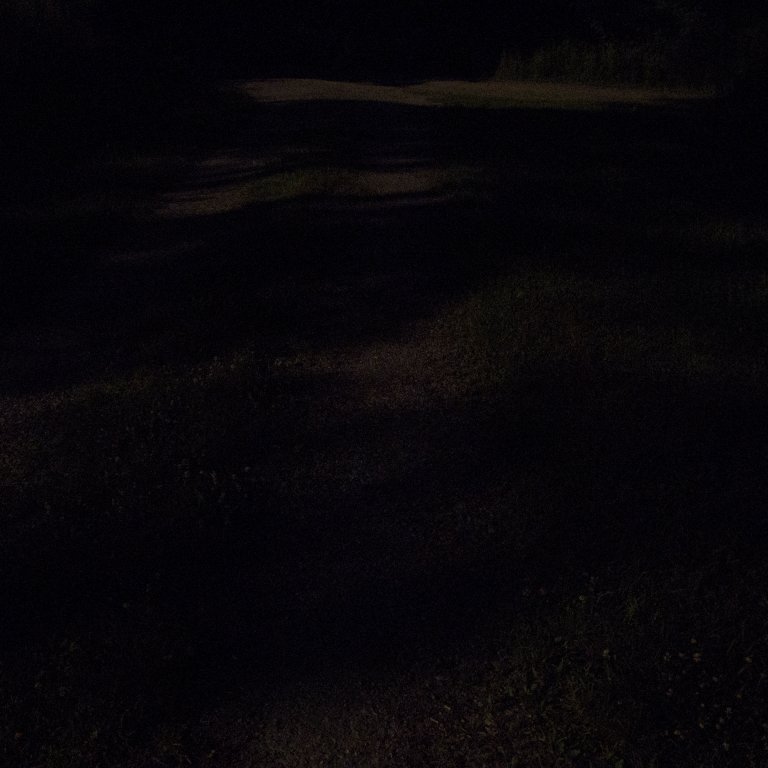 Moon Shadow, Summer, (II), 2012, achival ink jet print, 71.1 x 71.1 cm (framed 76 x 76 cm)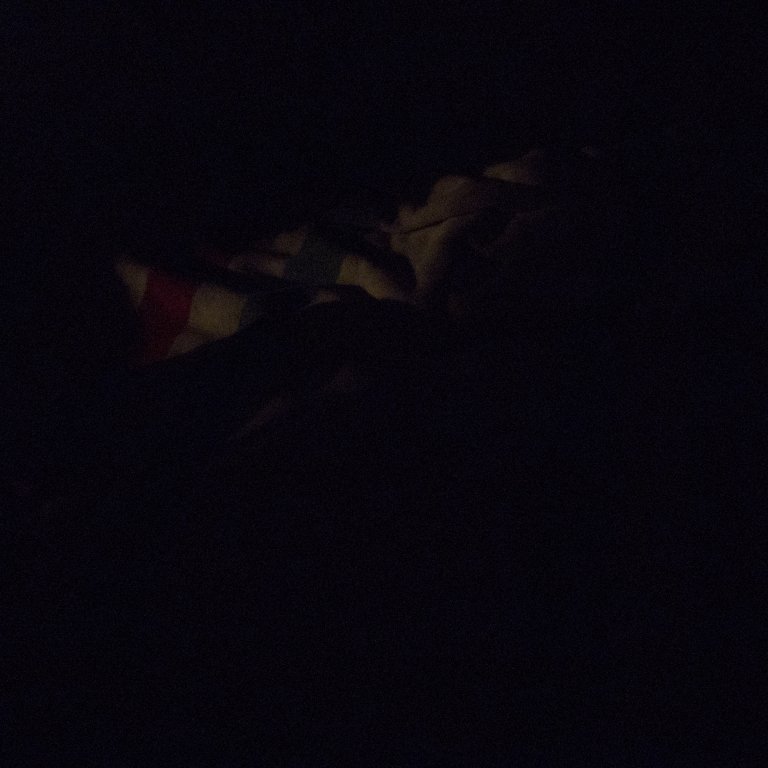 Moon Shadow, Summer, (I), 2012, achival ink jet print, 71.1 x 71.1 cm (framed 76 x 76 cm)
Wind (through Emily Dickinson's window, August 14, 2012, 3:22pm), 2012, fan, dimmer, lan box, 57.5 x 54 x 16 cm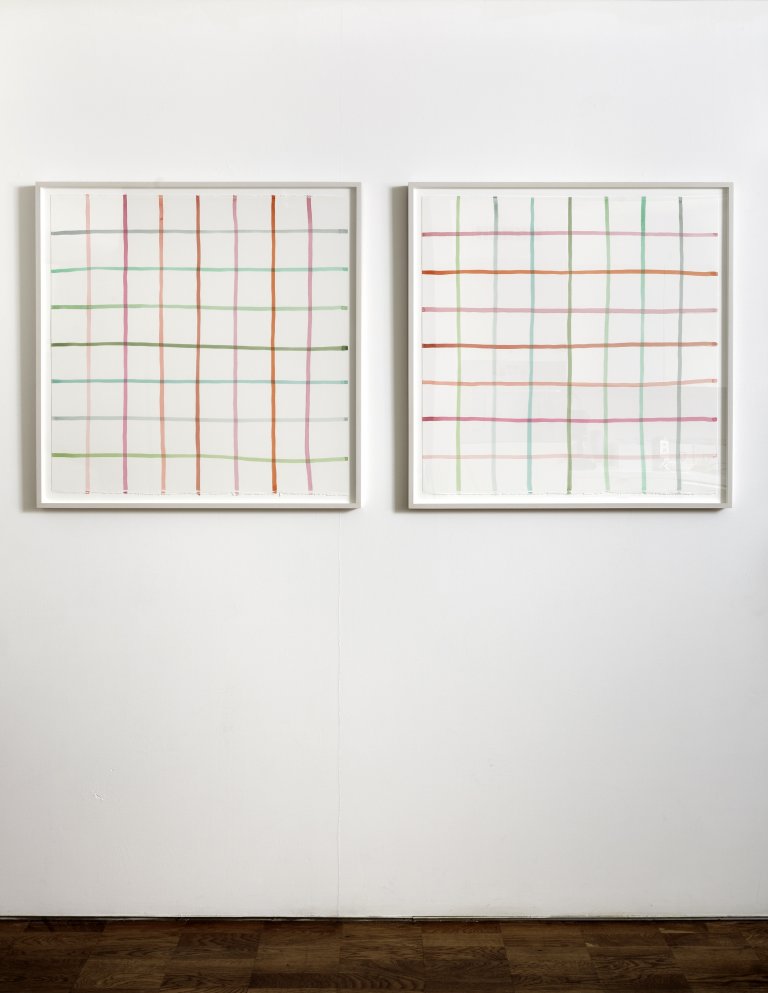 Greenish Red / Reddish Green, 2012, 2x water color on paper, 76.2 x 76.2 cm each, 83.3 x 83.3 cm framed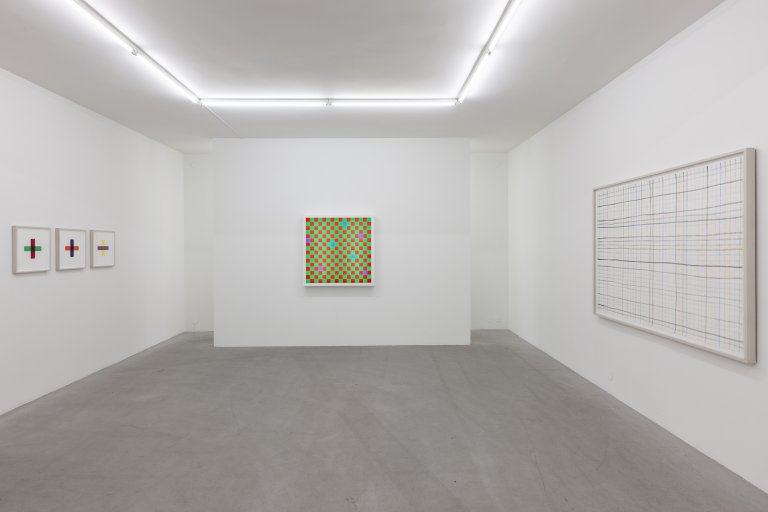 Installation view "I'll tell you how the Sun rose", Gallery Nordenhake Stockholm 2012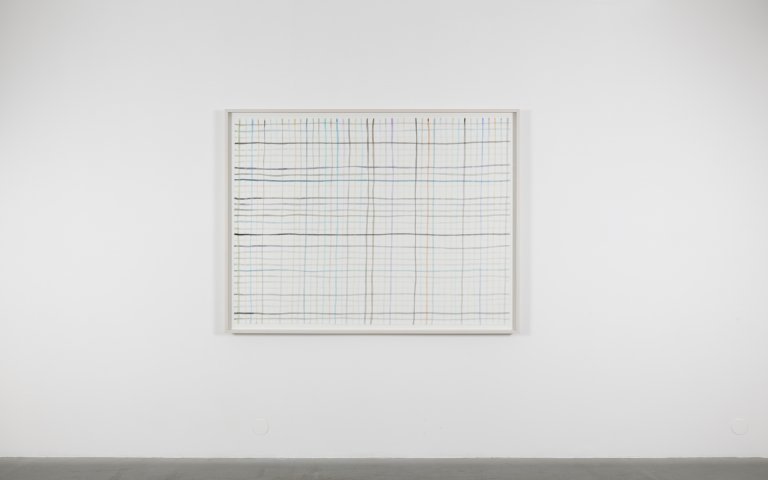 Mid-Ocean, Mid-Winter (1485 Shades of Grey), 2012, Water color on paper, 129 x 172.7 cm, 139.3 x 183.3 cm framed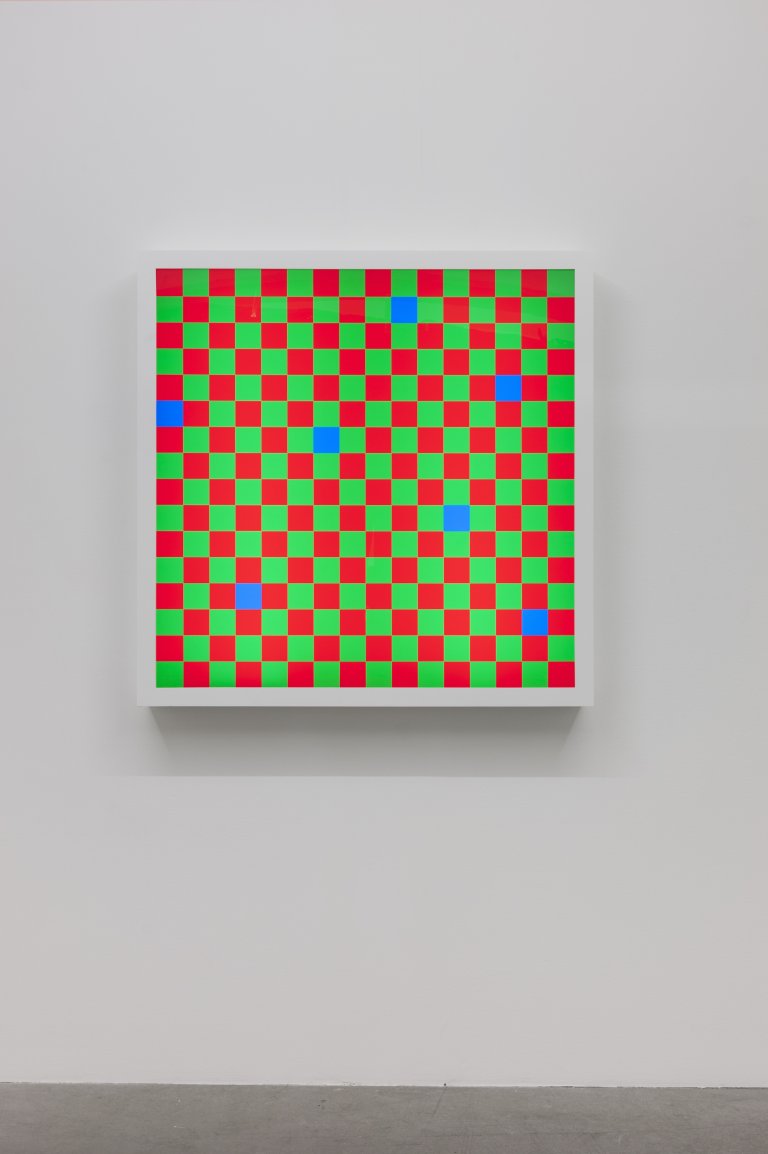 Yellow Square, 2012, LED lightbox, fujitrans, 109.2 x 109.2 x 14 cm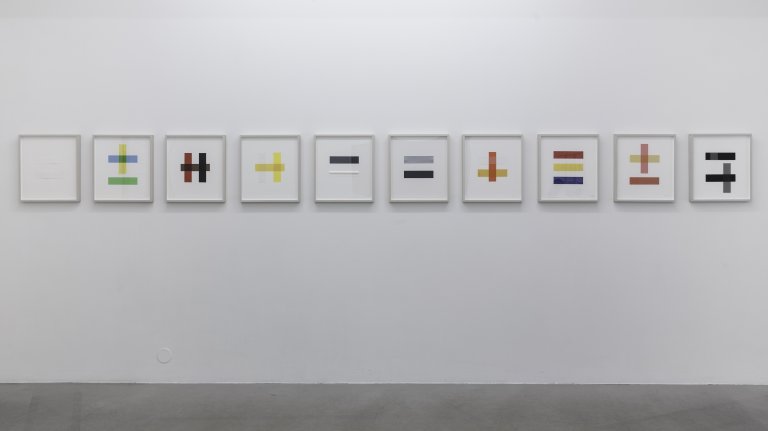 Installation view "I'll tell you how the Sun rose", Gallery Nordenhake Stockholm 2012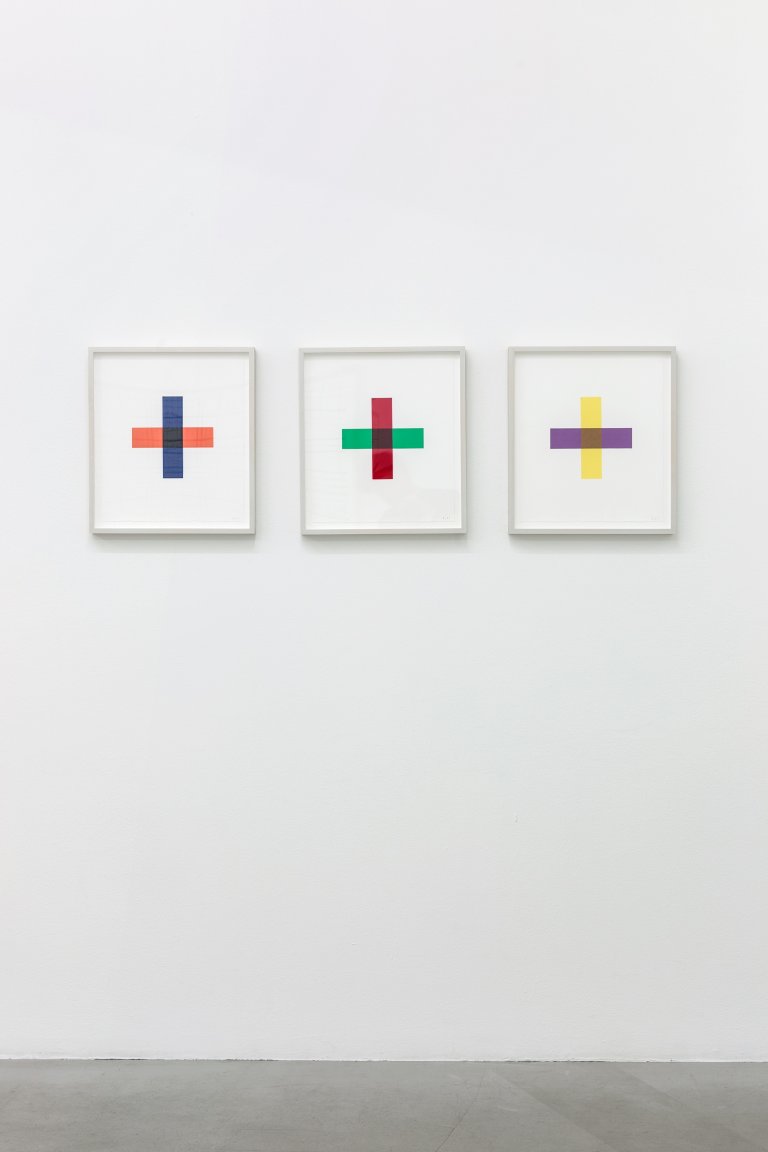 Remarks on Color I, 21, 2012, 3 x filter and archival paper collage, 35.5 x 40.5 cm each, 46.2 x 41.2 cm framed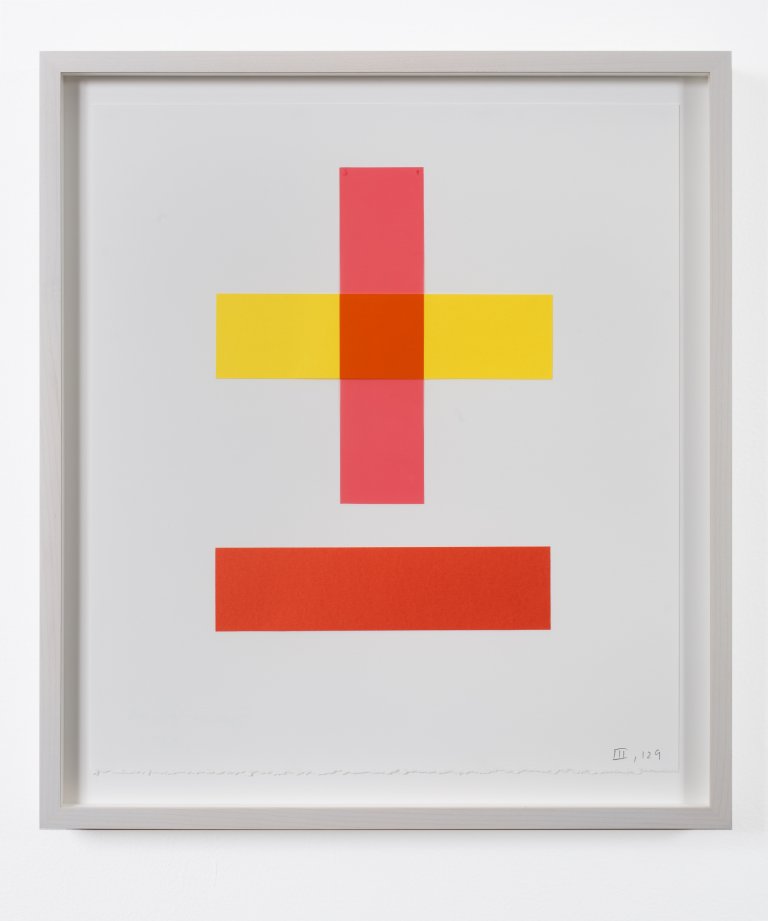 Remarks on Color III, 129, 2012, filter and archival paper collage, 35.5 x 40.5 cm, 46.2 x 41.2 cm framed