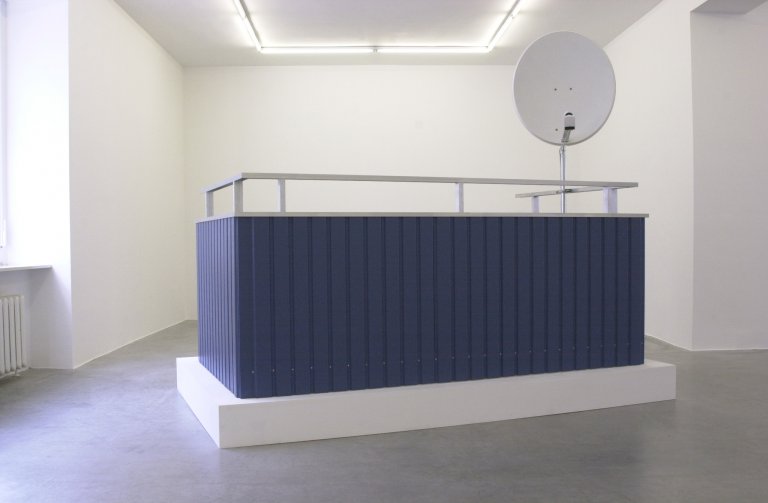 Periphery II, 2005, aluminium, concrete, wood, satelite dish, 110 x 270 x 150 cm
Sirous Namazi »Sirous Namazi«
Berlin, June 04, 2005 - July 30, 2005
Galerie Nordenhake is pleased to present a solo show by the Swedish artist Sirous Namazi. For his first show in Berlin Namazi goes back to the idea of the balcony that he developed some years ago. The full-scale sculpture "Periphery II" consists of a pale blue balcony of the type we associate with 1970s tower blocks and a satellite dish, placed on a low podium. From these elements Namazi creates a sculpture that, somewhat surprisingly, reminds us of early constructivist paintings and reveals an essentially painterly attitude to sculpture.
read more
In "Periphery II" Namazi transfers a balcony typical for immigrant suburbs to the gallery context. The balcony is a place in between the private and public spheres. It allows participation in the outside activity and at the same time separates but also protects from the surrounding while the world flows in via the satellite dish. Here the overall theme is communication, especially what it means to be an outsider and to have no more than visual contact with one's environment - the one-way communication. "Periphery II" is not merely a contextual transplant that focuses social issues and reflects contemporary society; it also dialogues with the minimalist tradition, in which spatial experience and formal reduction are essential features.
Another trait of Namazi's work is the exploration of the notion of failure in the artistic production process. This runs parallel to his interest in the relation of chaos and order always present in the process and as it is especially evident in pixel paintings such as "Untitled" 2005, where an image of a random structure was turned into an intelligible color field painting. Namazi's fanciful - although fragile - porcelain columns actually started with a "faux pas". They are made of broken second-hand porcelain objects, glued together in search for a possible balance among the fragments. The title of this ongoing series "Patterns of Failure" originated from a website dedicated to case studies on collapsed buildings.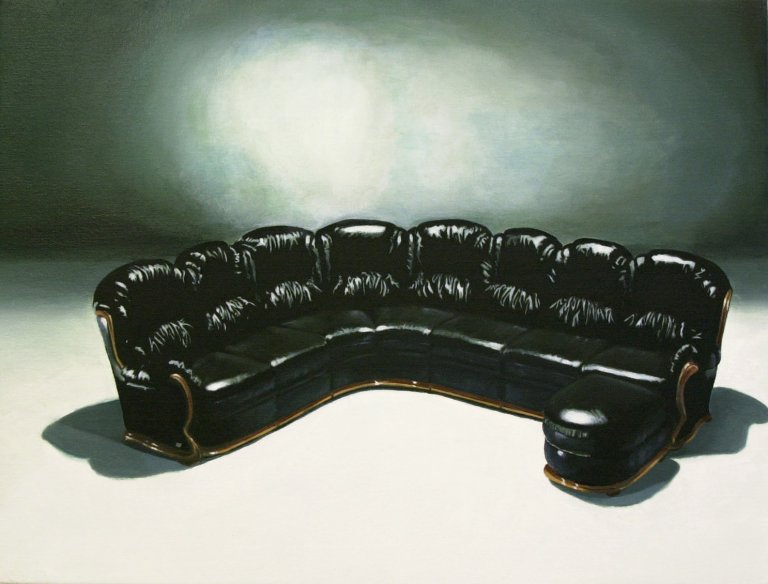 Untitled, 2005, oil on canvas, 48 x 63 cm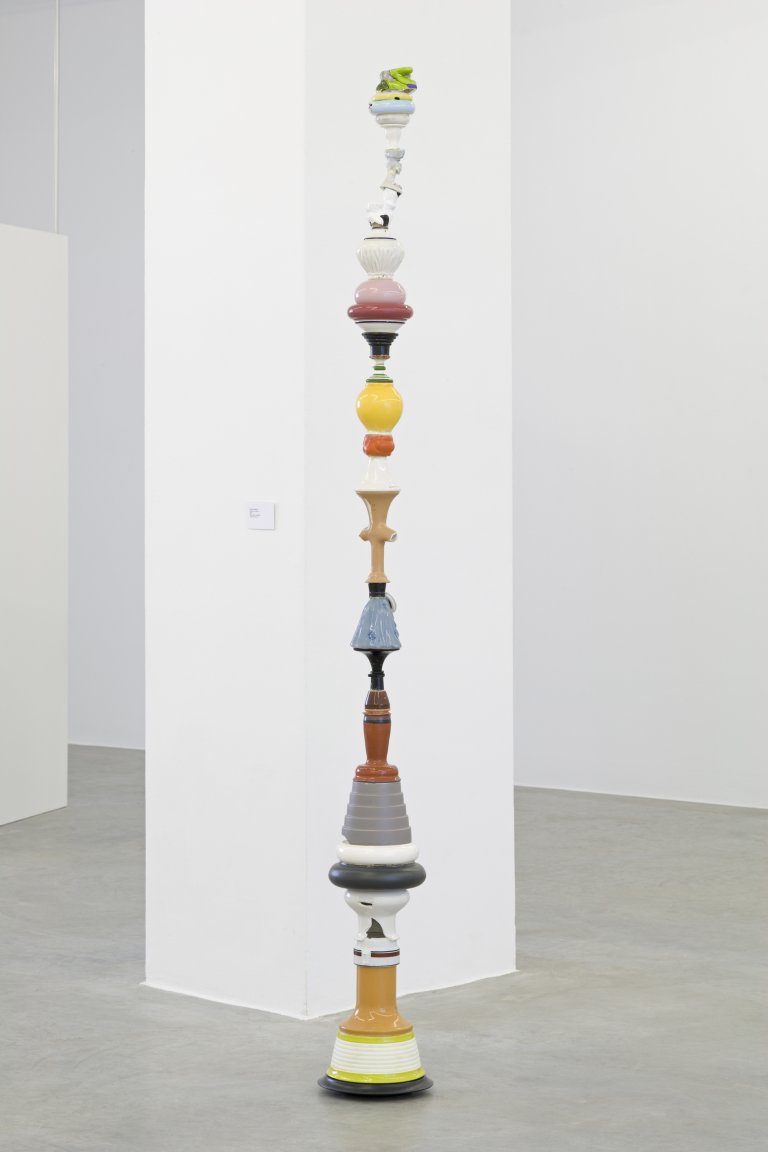 Patterns of Failure, 2005, epoxy glue, pocelain, 220 x 25 x 25 cm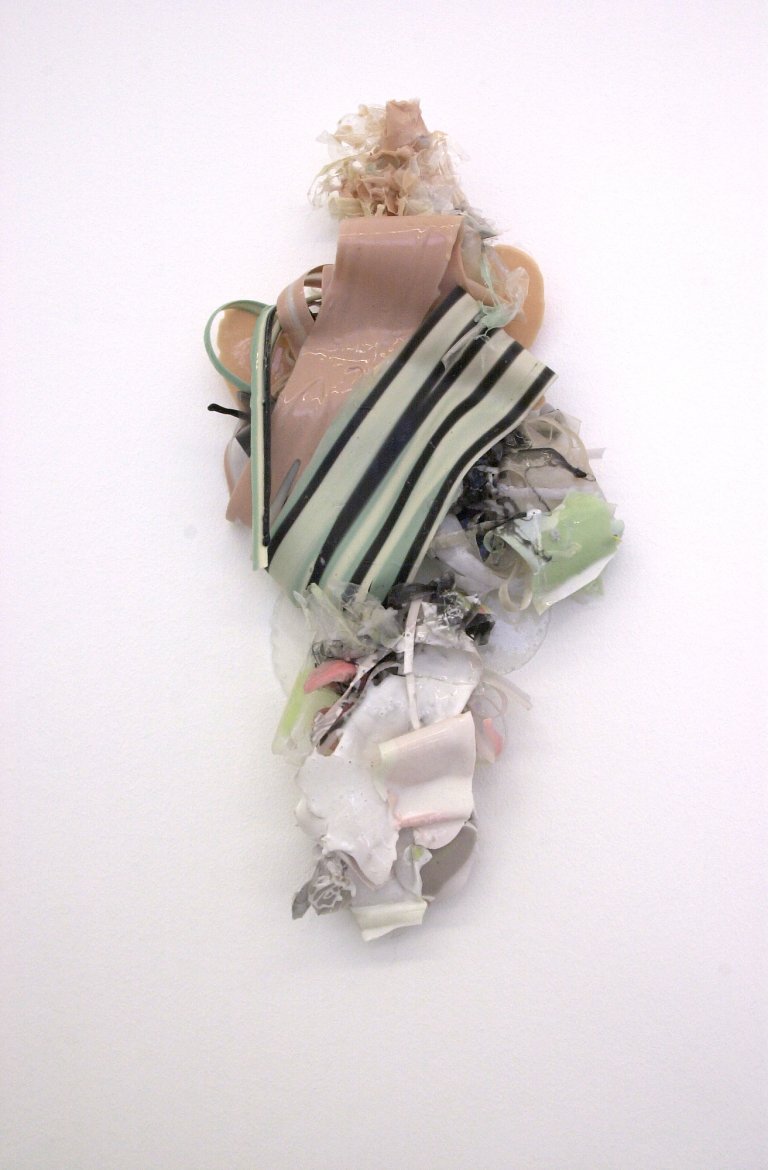 Wall Object, 2005, silicon, silicon colour, 67 x 27 cm