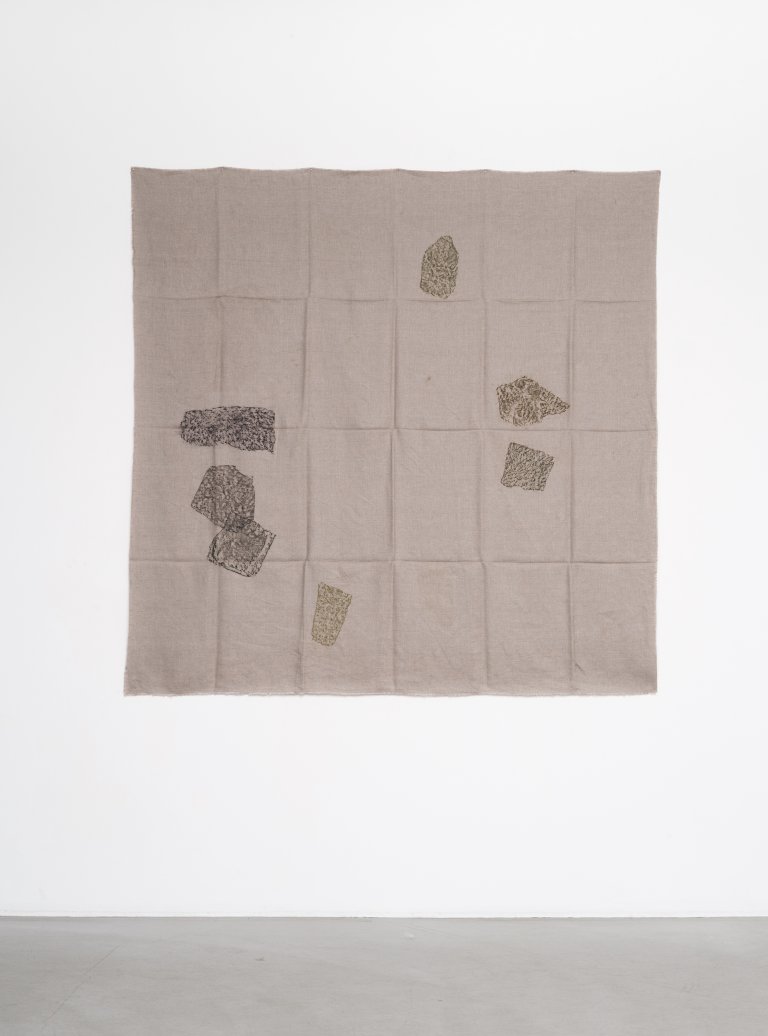 Hourly directional field recordings, P. Colletta, 10 May, 2011, oil on linen, 155 x 155 cm
Helen Mirra »Field Index 3«
Stockholm, May 26, 2011 - June 26, 2011
Helen MirraField Index 3 After a number of years making discrete works in various materials considering various subjects, I've arrived at a rhythm of working which takes the form of walking and making prints along the way. This rhythm is nestled into a cycle of exhibitions that perpetuates the project. When I'm invited for an exhibition, the condition is that I am able to spend a few weeks walking thereabouts, and the work I make therein is for a following show, somewhere else. At the next place, I again walk, and that work is then for the next show again. So starting in Massachusetts, where I currently live, I made a group of works for the Maramotti Collection in Reggio Emilia, Italy. Walking near Reggio Emilia is the method of production for the works which are shown in Stockholm.
read more
Around the time of the exhibition at Galerie Nordenhake, in turn, while in residency at IASPIS, I will walk here in Sweden, and the resulting works will be shown somewhere else, and so on. Currently the works are made of prints (rubbings) made with oil stick on lightweight raw linen, which is folded for transport in my backpack. The direct impressions of paradigmatic materials picked up en route are hourly directional recordings made over the course of a single day's walk, in the direction of my path. The resulting works are indeterminate of their geographic location, neither photographic nor descriptive, but nonetheless an insistent sort of fact. Additionally, when I break from walking to make a print, I also write a brief text (of 5, 7, or 9 words) regarding something about the current situation along the walk. The then compiled text is another kind of field index. The prints do not demonstrate the predominant activity of the project at large; having said that, the walking is the means that enables the process.    
Helen Mirra (born 1970) currently lives in Cambridge Massachusetts. In June, under the auspices of the exhibition Measuring the World at Kunsthaus Graz, her city-wide project Farbenweg, Indirekter will be installed in the various houses of the Universalmuseum Joanneum. Her exhibition Field Recordings 1-3 will open in September at Bonner Kunstverein, Bonn, and travel to KW Institute for Contemporary Art, Berlin, and on to Haus Konstruktiv, Zurich. Past solo exhibition venues include DAAD Galerie, Berlin, Galerie Nelson, Paris, Galerie Meyer Riegger, Karlsruhe/Berlin, Dallas Museum of Art, Whitney Museum of American Art, Berkeley Art Museum, and the Renaissance Society, Chicago. This is Mirra's second solo exhibition at Galerie Nordenhake Stockholm.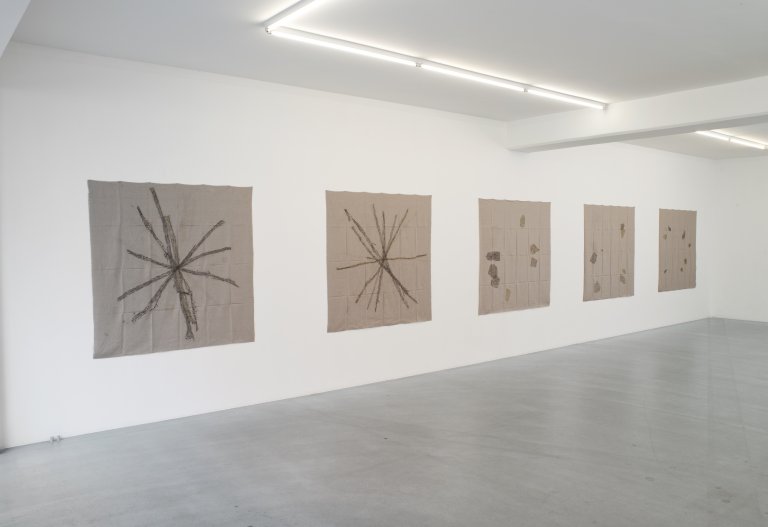 Installation view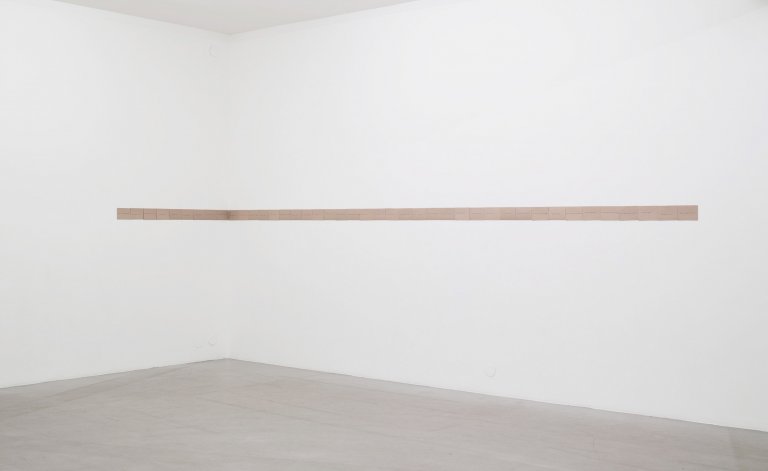 Field Index, Emilia Romagna, 2011, ink on paper, 42 index cards, 10.3 x 14.7cm each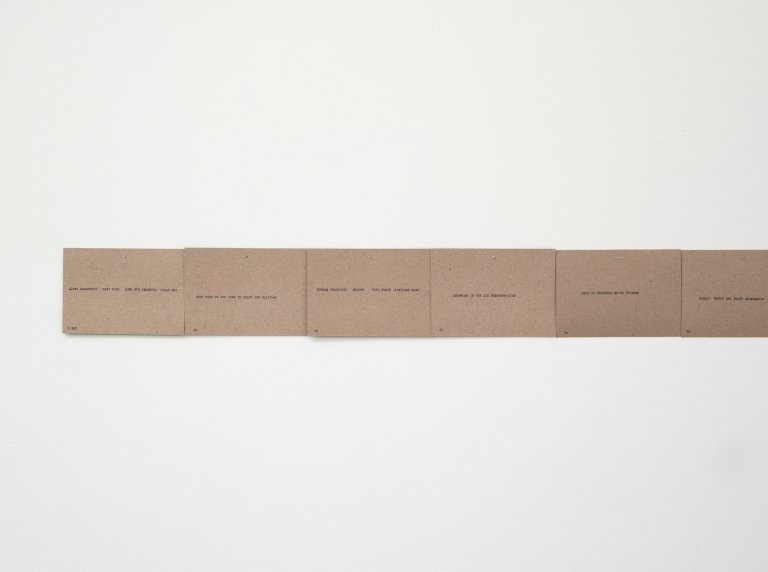 Field Index, Emilia Romagna, 2011, detail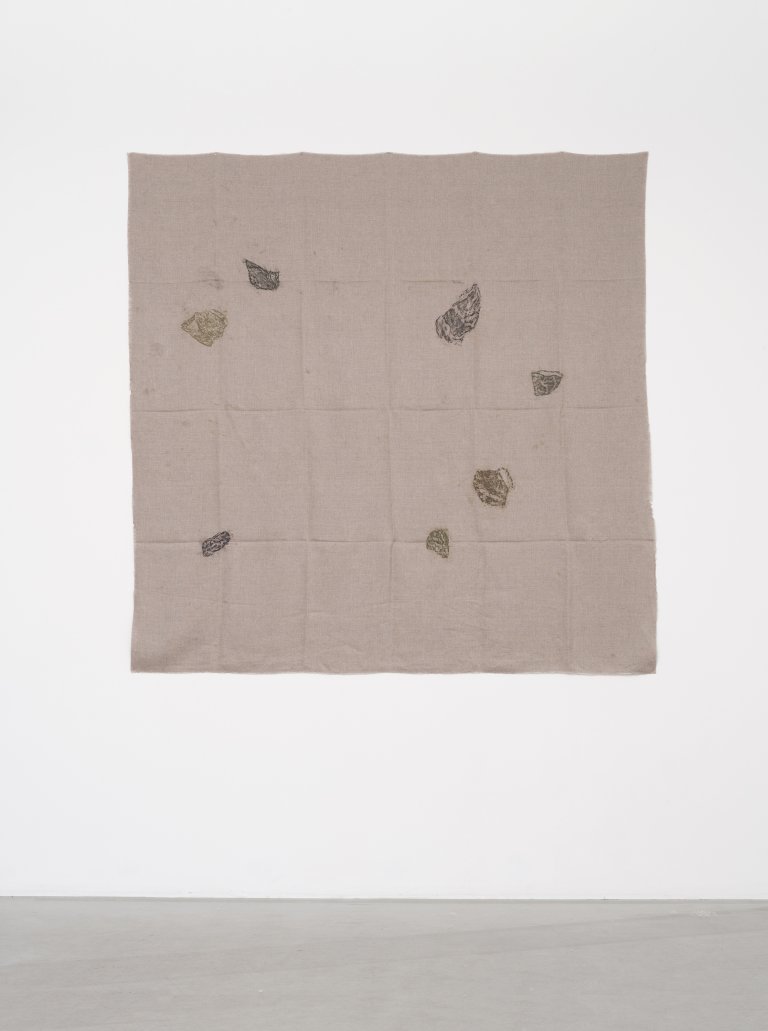 Hourly directional field recordings, Arzengio, 12 May, 2011, oil on linen, 155 x 155 cm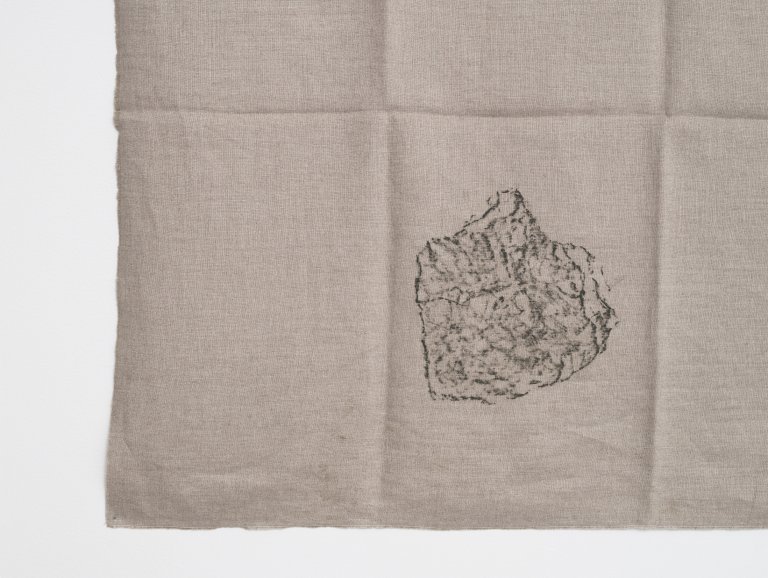 Hourly directional field recordings, Arzengio, 12 May, 2011, detail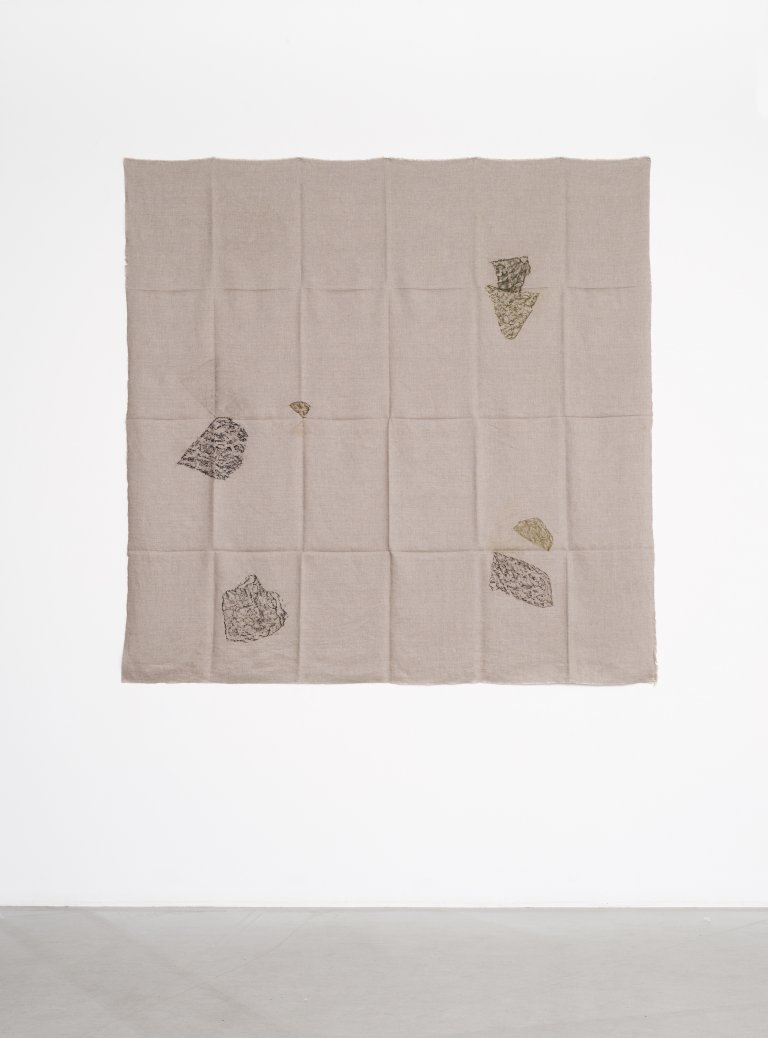 Hourly directional field recordings, Gravagna, 11 May, 2011, oil on linen, 155 x 155 cm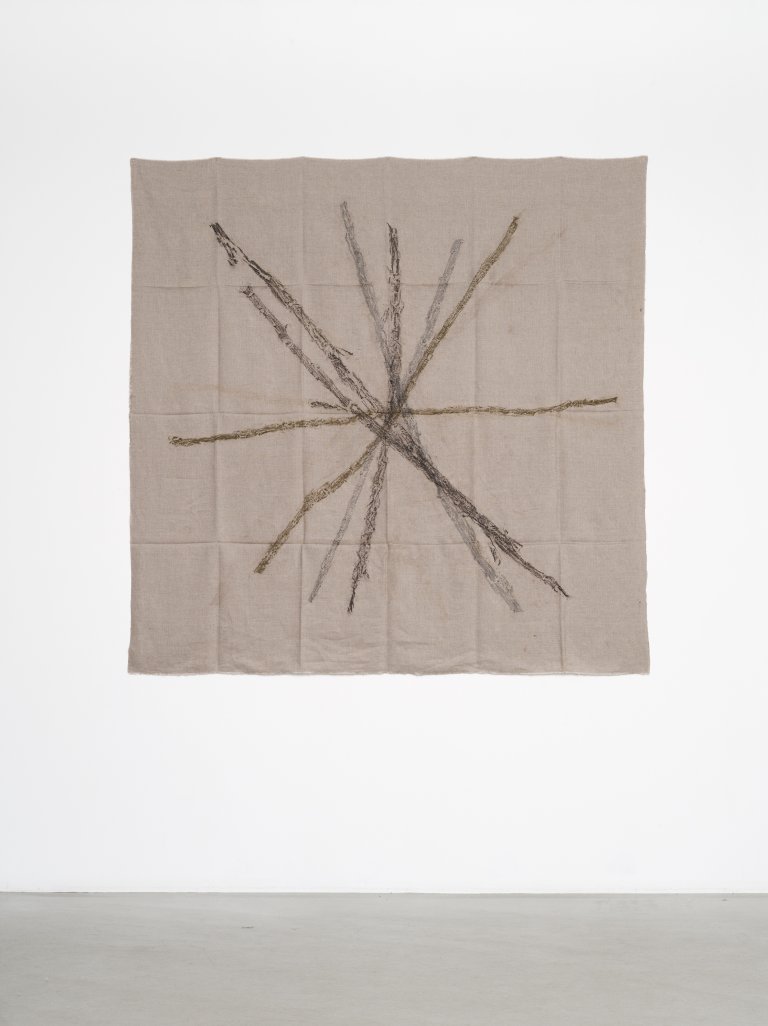 Hourly directional field recordings, Monte Orlando, 6 May, 2011, oil on linen, 155 x 155 cm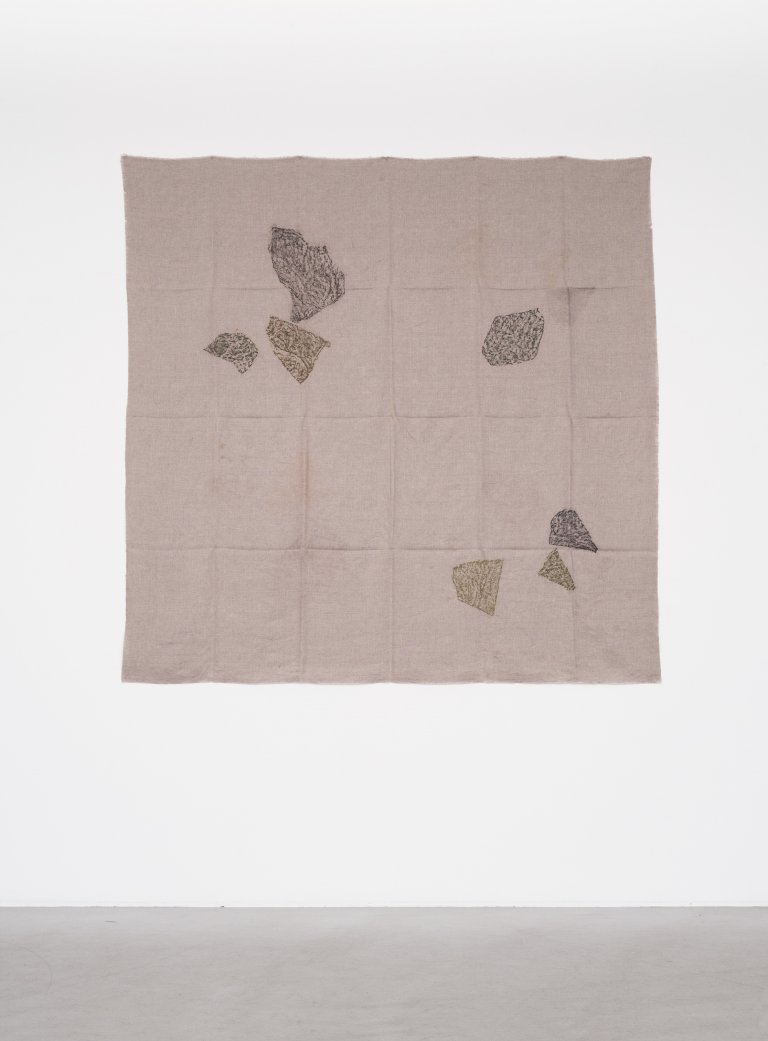 Hourly directional field recordings, Pontremoli, 14 May, 2011, oil on linen, 155 x 155 cm