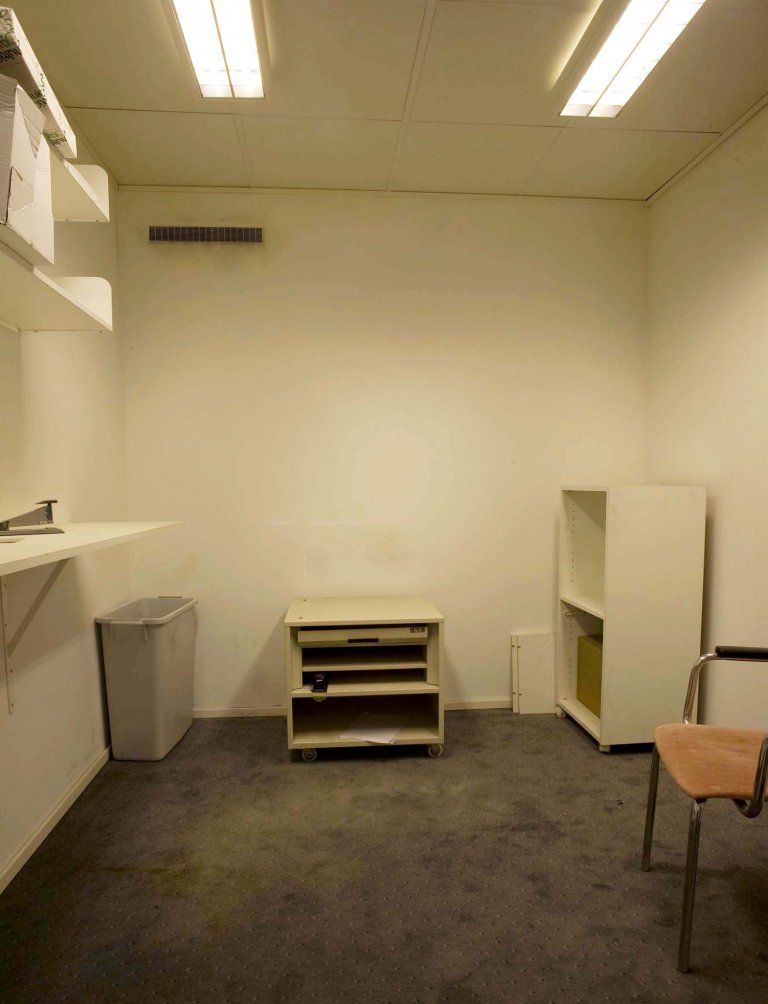 Memo, 2008, detail
Christian Andersson »I DID IT JUST THE SAME«
Stockholm, January 10, 2008 - February 10, 2008
Galerie Nordenhake is proud to present Christian Andersson's first solo show at the gallery in Stockholm. I Did It Just The Same is an exhibition in which Andersson continues to investigate the unstable and transitory nature of perception.
read more
I Did It Just The Same is appropriated from the title of the Eurythmics song made for the film version of George Orwell's classic 1984. The exhibition presents a trinity of works that interrelate with one another, simultaneously dealing with themes of evidence, duplication and transformation.
Andersson often employs sleights of hand and optical illusions to question the viewer's notion of reality. His installations offer the possibility to experience the very moment when an object, a concept or a truth disappears. In Memo the ghost of an old xerox machine remains in a deserted office cubicle. Traces of its presence are left in the form of continued splashes of leaked light on the walls surrounding the place where it once stood.
1950 (1984) presents the 1950 Olle Eksell designed Swedish publication of George Orwell's 1984 in a state of flux. The book, which has become a cultural-political icon, depicts a dystopic vision of the (now past) future – a vision which is constantly re-appropriated for today's society, even past it's "sell-by date". The semi-transparent book illustrates how history changes fiction which in turn affects reality, and vice versa.
Matt Damon (Near Mint) addresses topics of representation and authenticity with Anderssons' particular affection for the fake. The work is composed of three identical, separately framed and apparently signed posters for the film "The Talented Mr Ripley"; the counterfeiting present in the posters reflects that of the film's central character, Mr Ripley.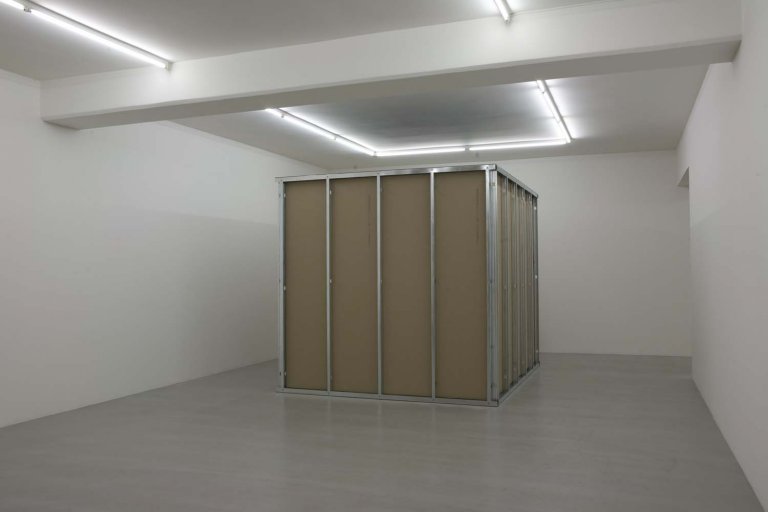 Memo, 2008, DVD loop, projector, "office room" (building materials: shelves, plaster board, aluminium profiles, particle board, carpet, weave wallpaper, paint), 250 x 315 x 258 cm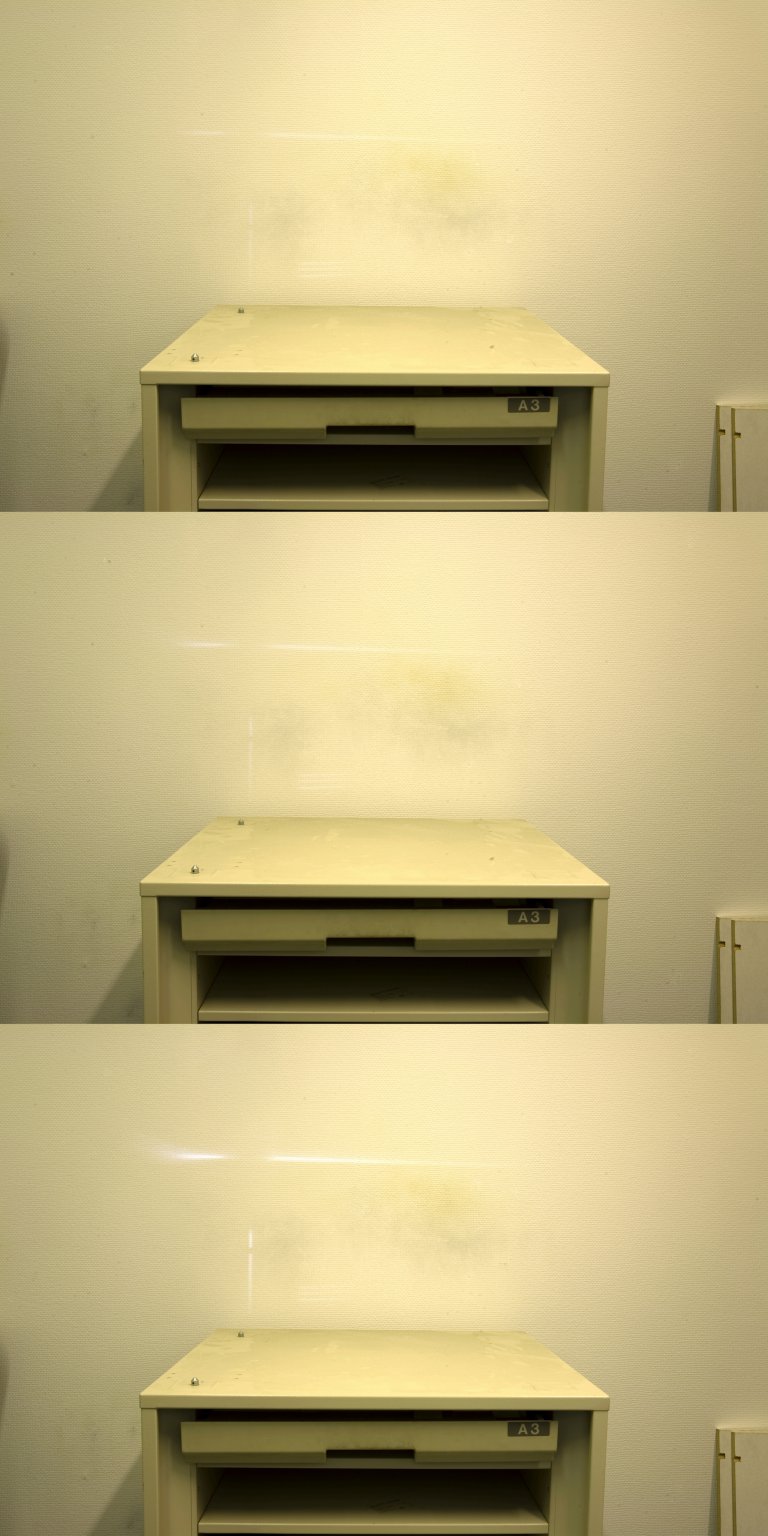 Memo, 2008, detail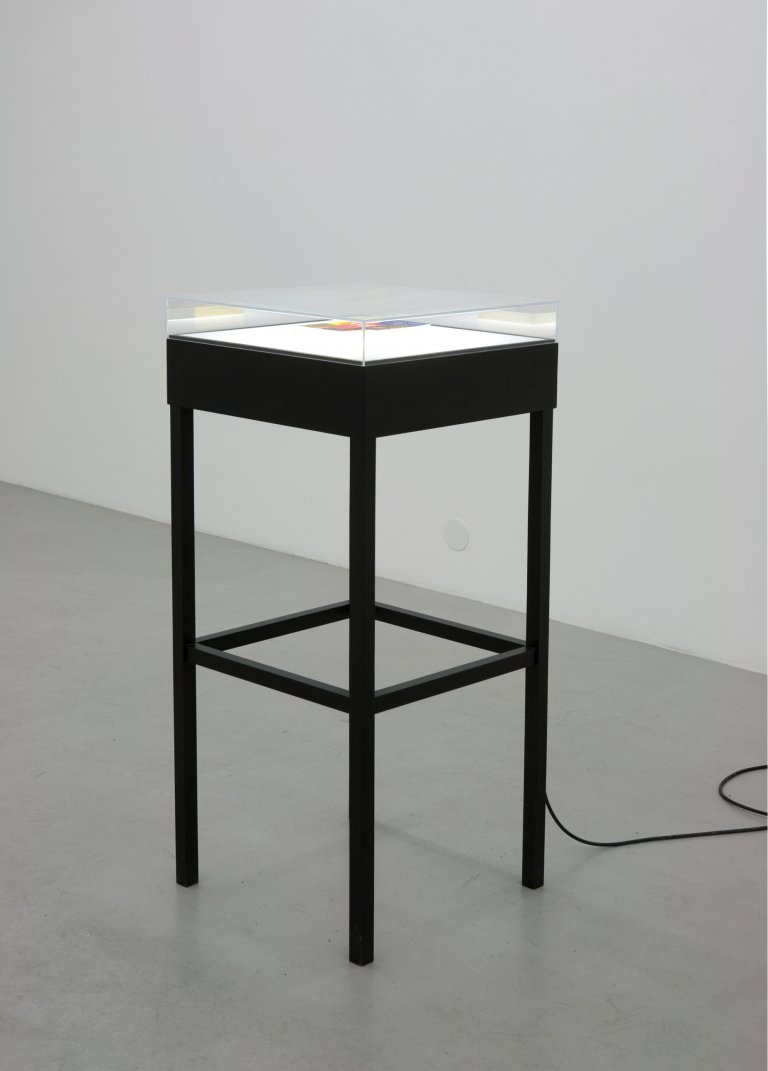 1950 (1984), 2008, paper, transparent film, paint, light box, vitrine, 112.6 x 50 x 50 cm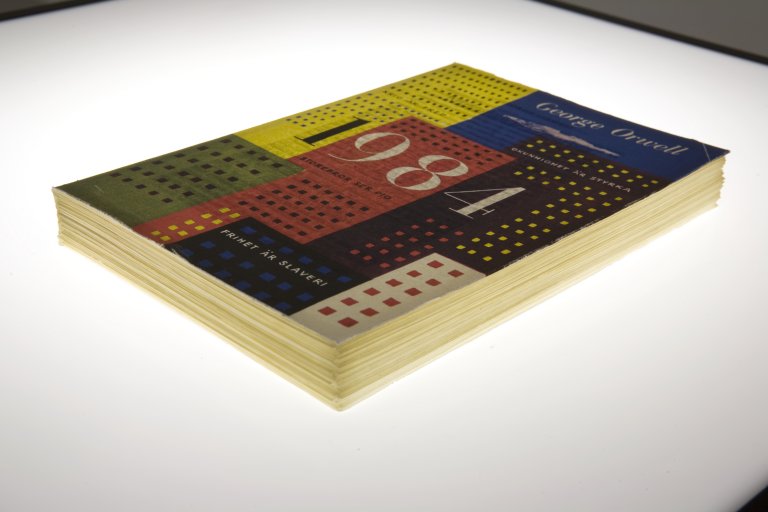 1950 (1984), 2008, detail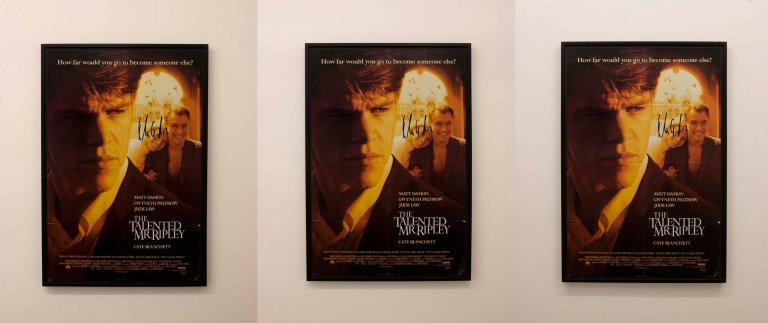 Matt Damon (Near Mint), 2007, 3 identical signed framed posters, 106 x 73.5 cm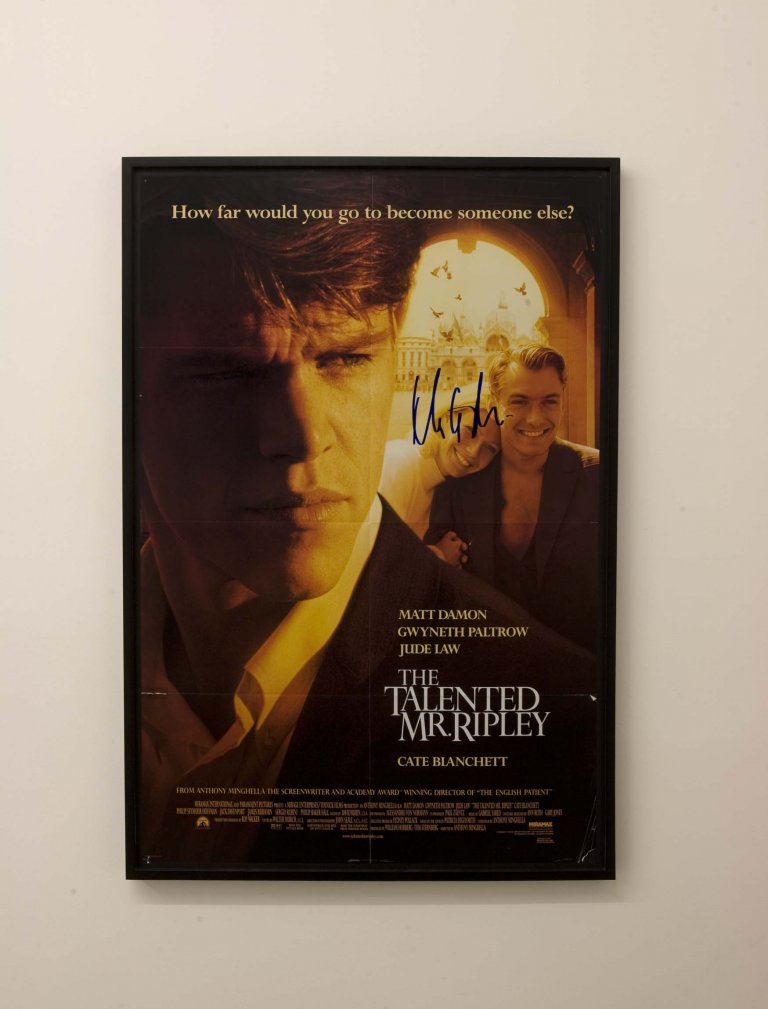 Matt Damon (Near Mint), 2007, detail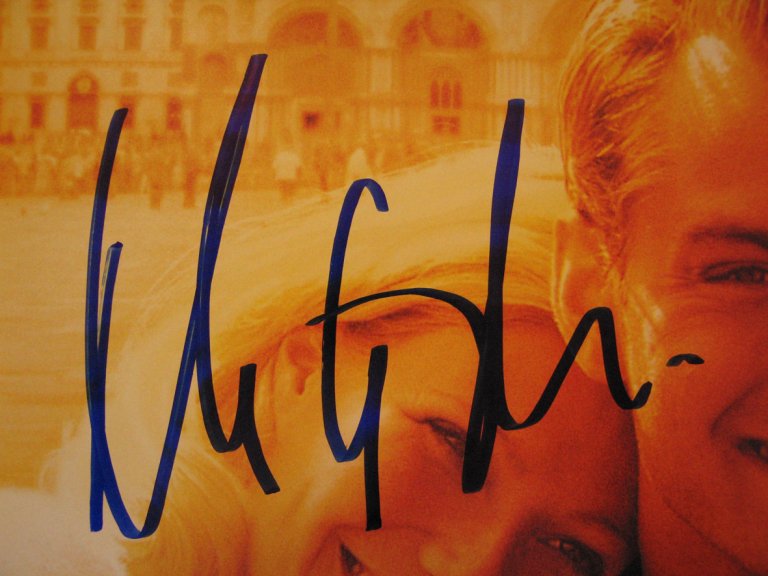 Matt Damon (Near Mint), 2007, detail