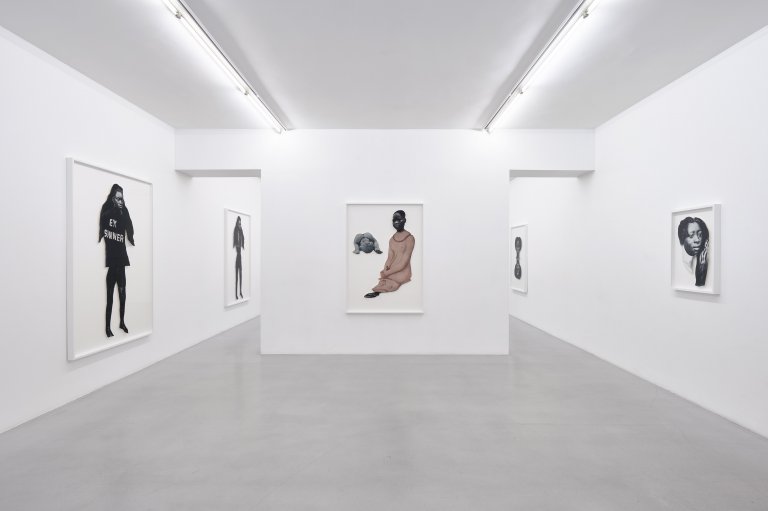 installation view
Frida Orupabo »How fast shall we sing«
Stockholm, March 31, 2022 - May 14, 2022
"Are you sure, sweetheart, that you want to be well?[…] A lot of weight when you're well […] Just so's you're sure, sweetheart, and ready to be healed, cause wholeness is no trifling matter."
Toni Cade Bambara's The Salt Eaters
The title of Frida Orupabo's exhibition, How fast shall we sing, originates from a 1957 issue of The Instructor - the official periodical for the Church of Latter Day Saints in the United States. The question suggests the forced tempo of a church choir and in the context of the exhibition evokes Black Spirituals - a uniquely Black American Christian music, which merges African cultural heritage with the experiences of being held in the bondage of slavery.
read more
In these new works Orupabo explores the paradoxical persona of the Strong Black Woman which, in its idealization, simultaneously obscures the profound wounds of racism. As the Portuguese artist and writer Grada Kilomba states, "After one is de-idealized, one becomes idealized, and behind this idealization lies the danger of a second alienation. In both processes one remains a response to a colonial order."(From The 'super strong Black woman' and the silent suffering, Briarpatch, 2021).
Orupabo's figures bear the scars of their stories. They are de-formed and re-formed, unshackled from the confines of their photographic likenesses. The figures that populate Orupabo's physical collages and digital montages (that constitute her Instagram feed @nemiepeba) are mainly found on the internet. The artist trawls material from thematic and arcane archives as well as the wider, more diffuse flotsam and jetsam of online imagery.
In addition to the wealth of portrayals from digital catalogs, Orupabo borrows from sources as broad as vintage fashion photoshoots, Louise Bourgeois and Renaissance paintings from the 14th, 15th and 16th centuries. She uses the possibilities of corporeal dislocation and reassembly inherent to collage to relocate her matriarchal figures in anachronistic conditions, clothes and reposes. Her process restores them to sovereign protagonists of their own stories.
Frida Orupabo was born 1986 in Sarpsborg, Norway, and lives and works in Oslo. Solo exhibitions include Fotomuseum Winterthur (2022); Museu Afro Brasil, São Paulo (2021); Kunsthall Trondheim, Trondheim (2021); Huis Marseille, Amsterdam (2020); Portikus, Frankfurt am Main and Kunstnernes Hus, Oslo (both 2019). Orupabo participated in the 58th Venice Biennale exhibition (2018) as well as the 34th São Paulo Biennial (2021). Together with Ming Smith and Missylanyus, Frida Orupabo presented her work in Arthur Jafa's exhibition "A Series of Utterly Improbable, Yet Extraordinary Renditions" at Moderna Museet in Stockholm, Galerie Rudolfinum in Prague (both 2019), Julia Stoschek Collection, Berlin (2018), and Serpentine Sackler Gallery, London (2017).
Frida Orupabo's first monograph was published by Sternberg Press on the occasion of her exhibition at Kunsthall Trondheim 2021. The book contains extensive documentation of her work and essays by Stefanie Hessler, Lola Olufemi, and Legacy Russell.
Her work is included in the collections of The Guggenheim Museum, USA, Studio Museum in Harlem, USA, Kadist Foundation, France / USA, Louisiana Museum of Modern Art, Denmark, Museum Ludwig, Germany, Moderna Museet, Sweden, Mumok, Museum Moderner Kunst Stiftung Ludwig Wien, Austria, Nasjonalmuseet, Norway, LACMA, USA, Perez Art Museum, USA, Astrup Fearnley Museum of Modern Art, Norway, 21C Hotel Museum, USA, A4 Arts Foundation, South Africa, Alexander Tutsek-Foundation, Germany, Dean Collection, USA, Scheryn Collection, South Africa, Turku Art Museum, Finland, Zabludowicz Collection, UK / Finland.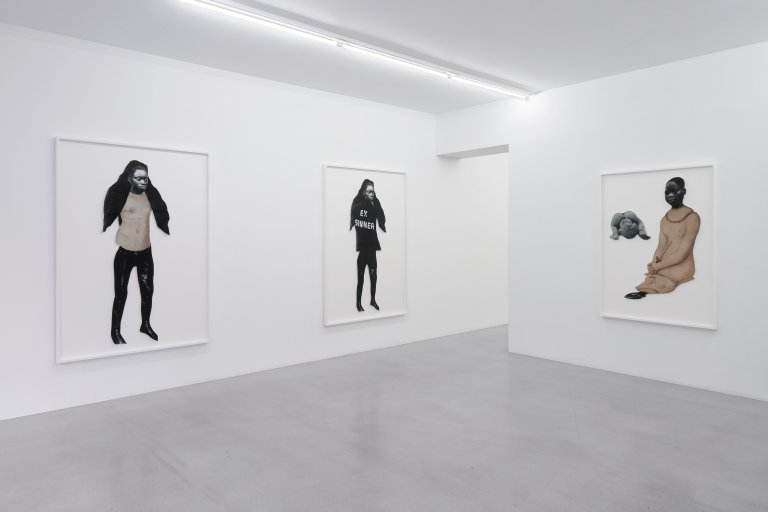 installation view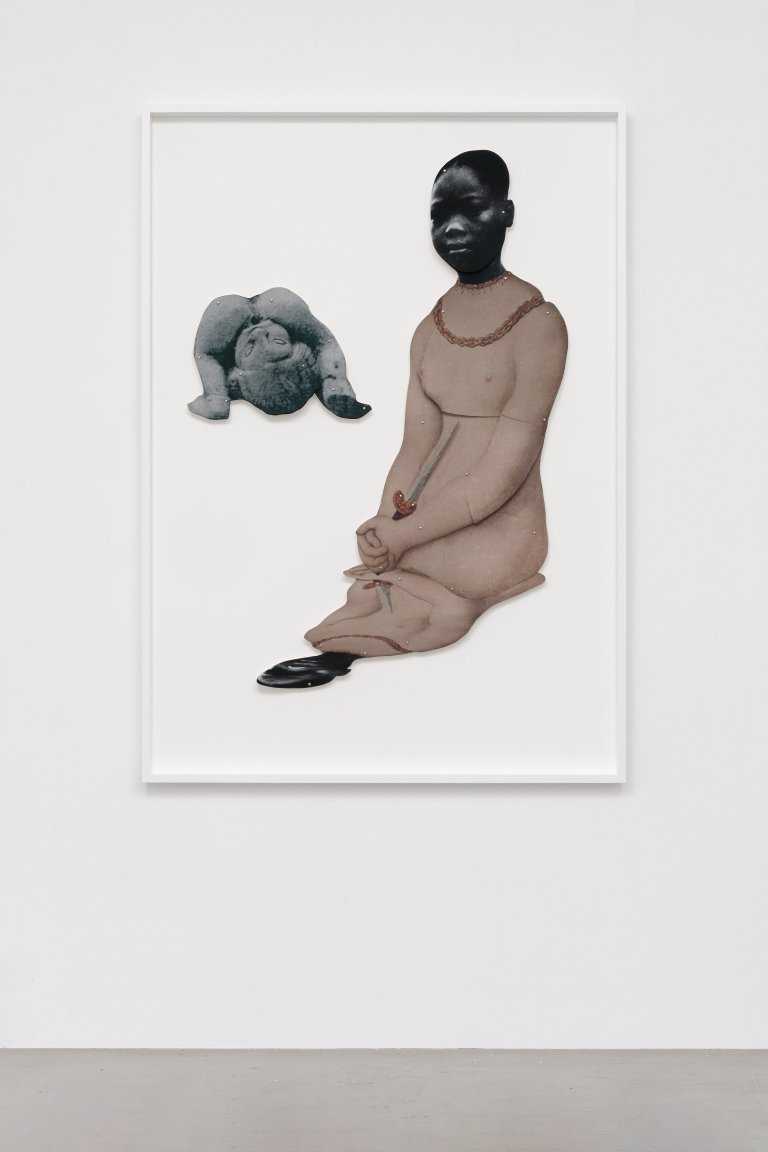 Woman with knife, 2022, framed collage with paper pins, 159.5 x 114 cm framed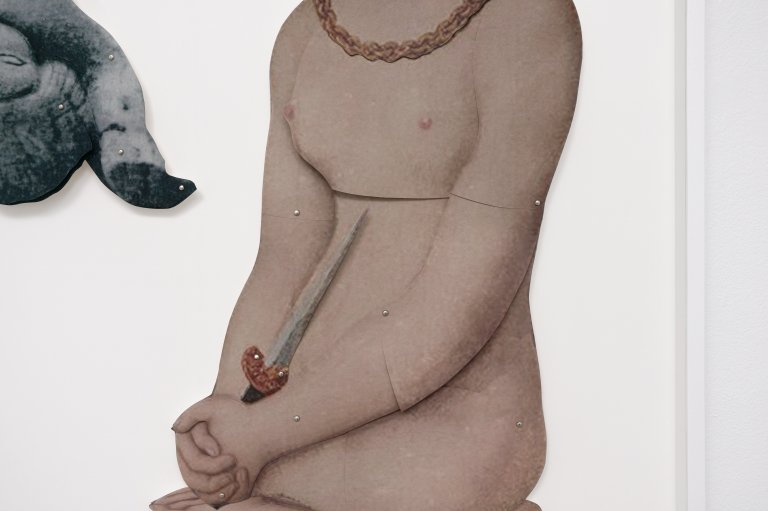 Woman with knife, 2022, detail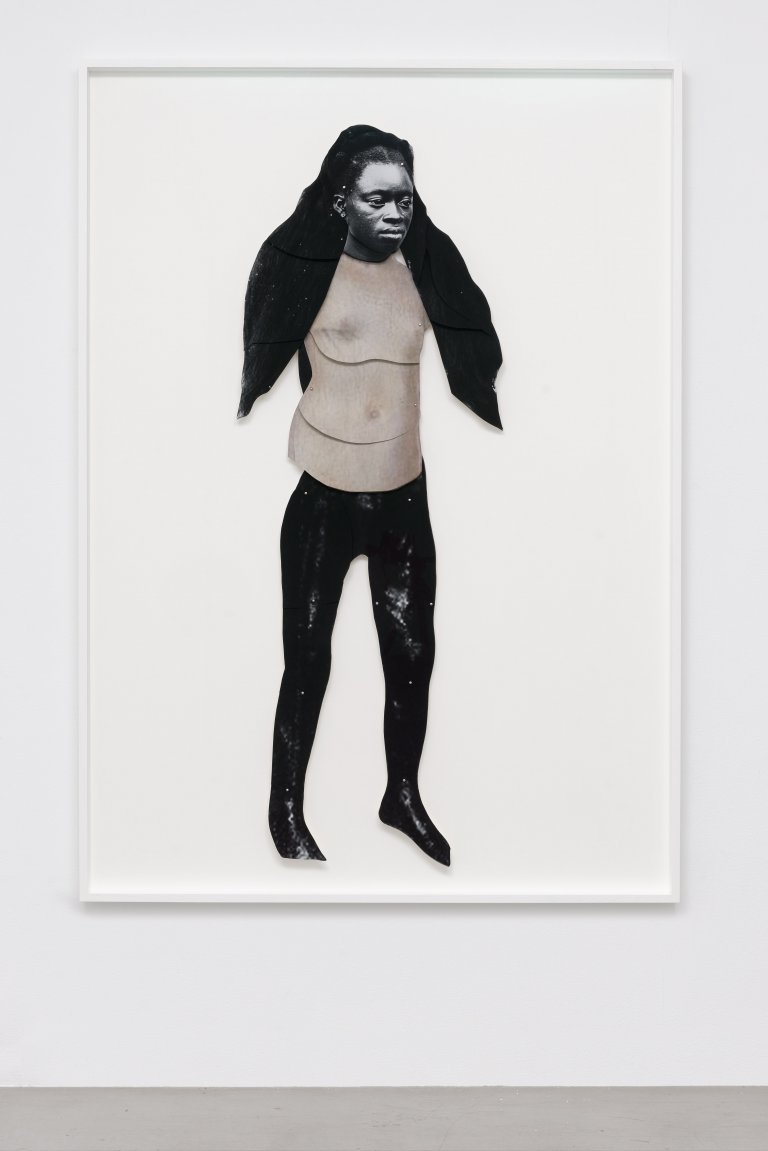 Woman I, 2022, framed collage with paper pins, 196 x 140 cm framed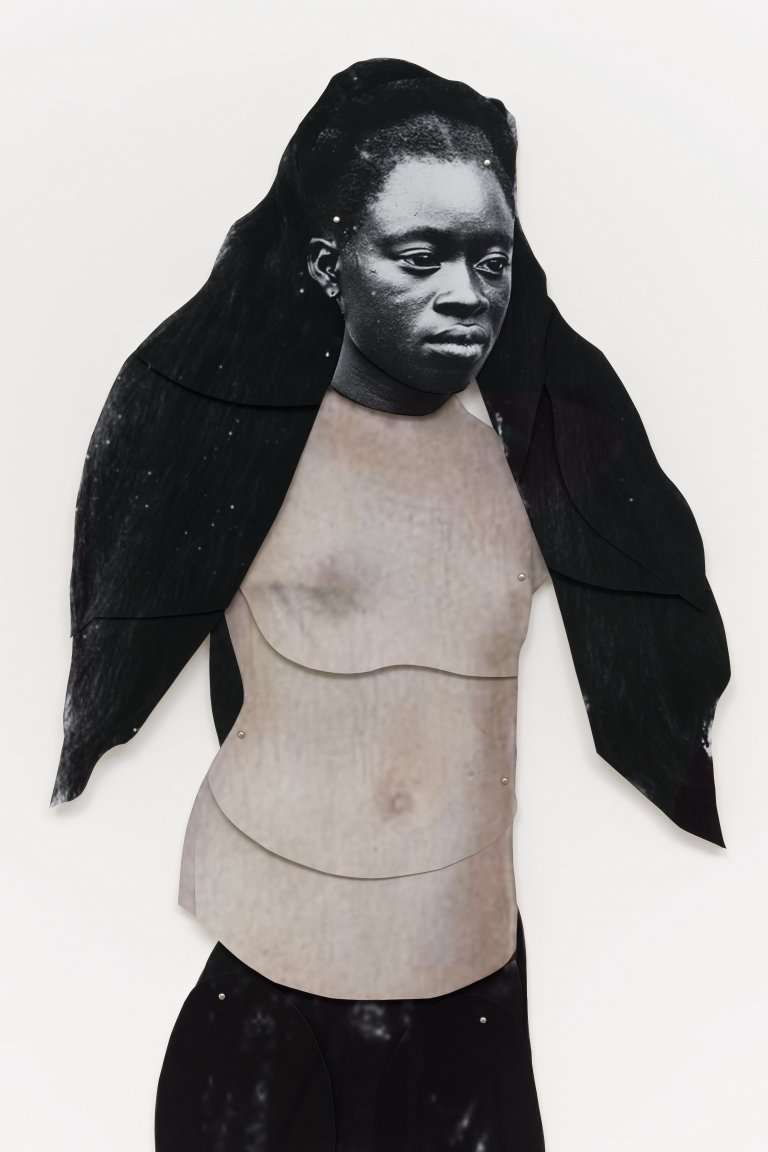 Woman I, 2022, detail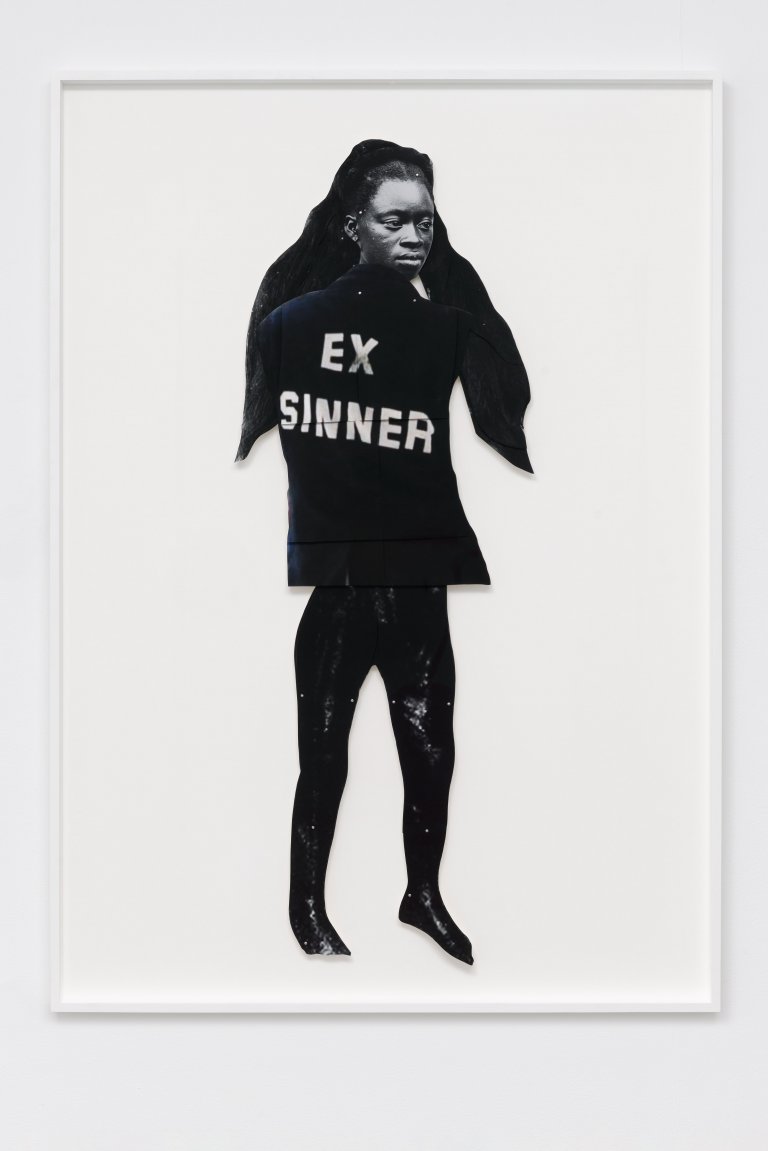 Woman III, 2022, framed collage with paper pins, 196 x 140 cm framed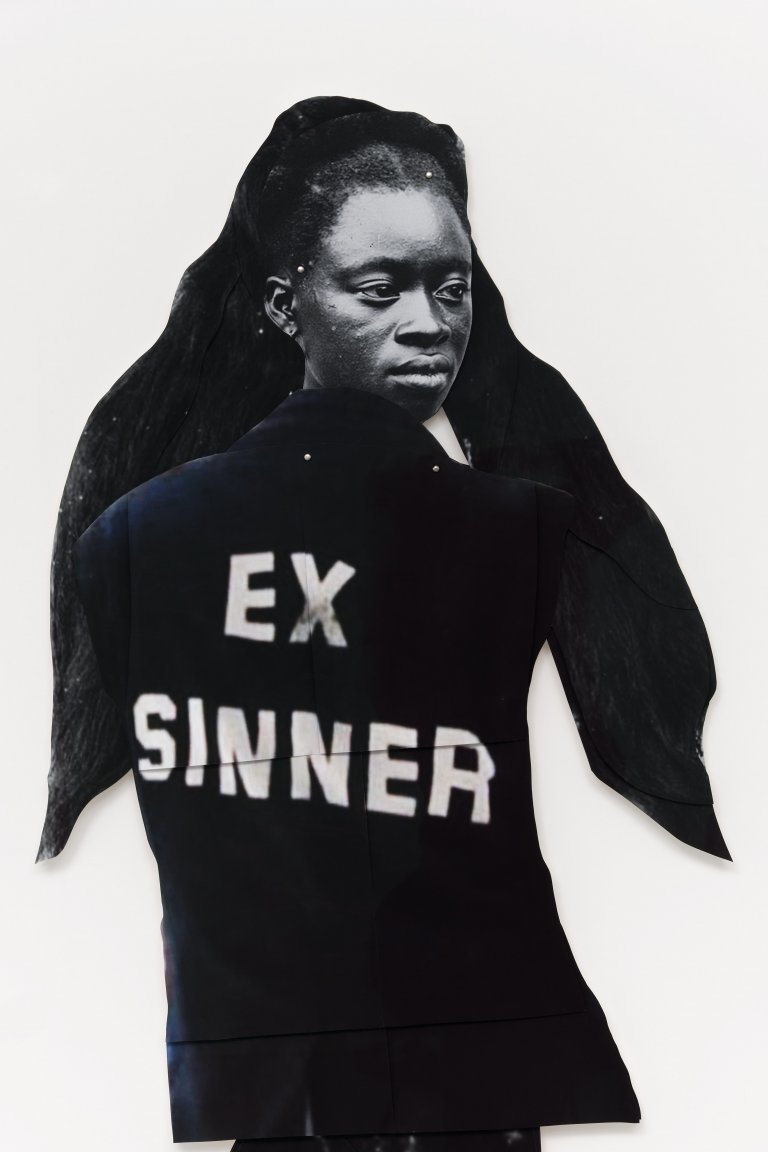 Woman III, 2022, detail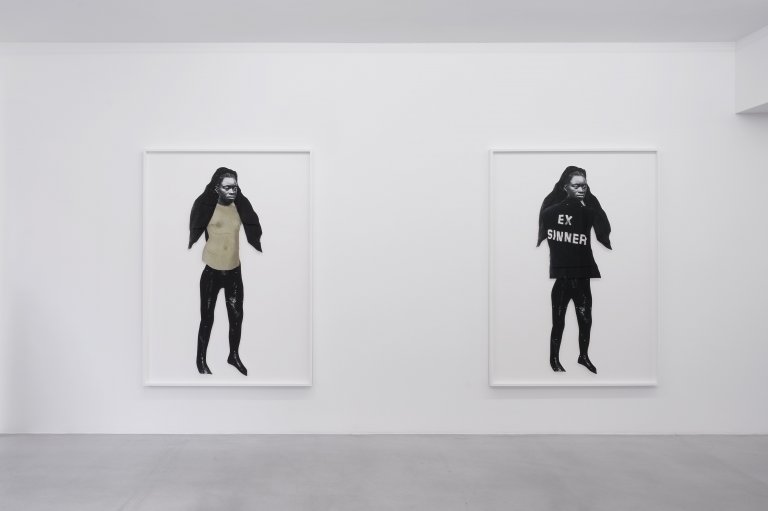 installation view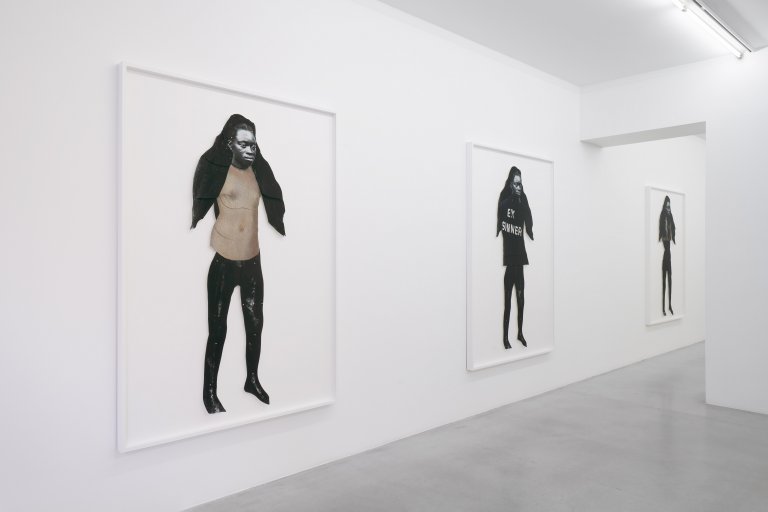 installation view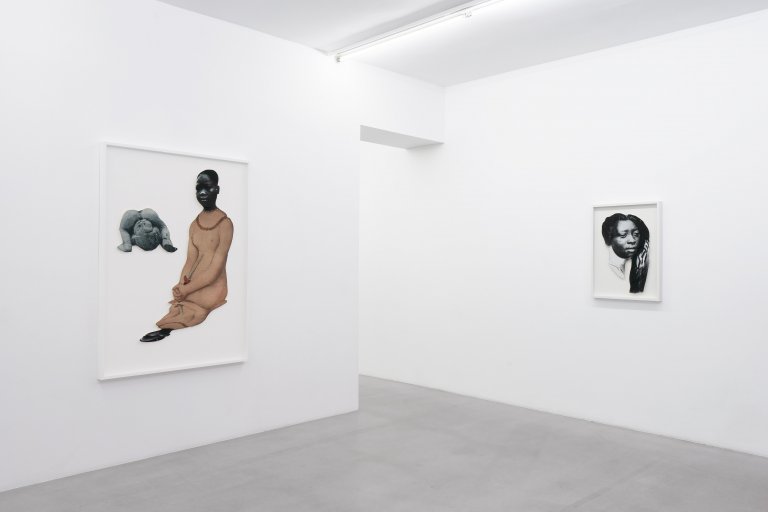 installation view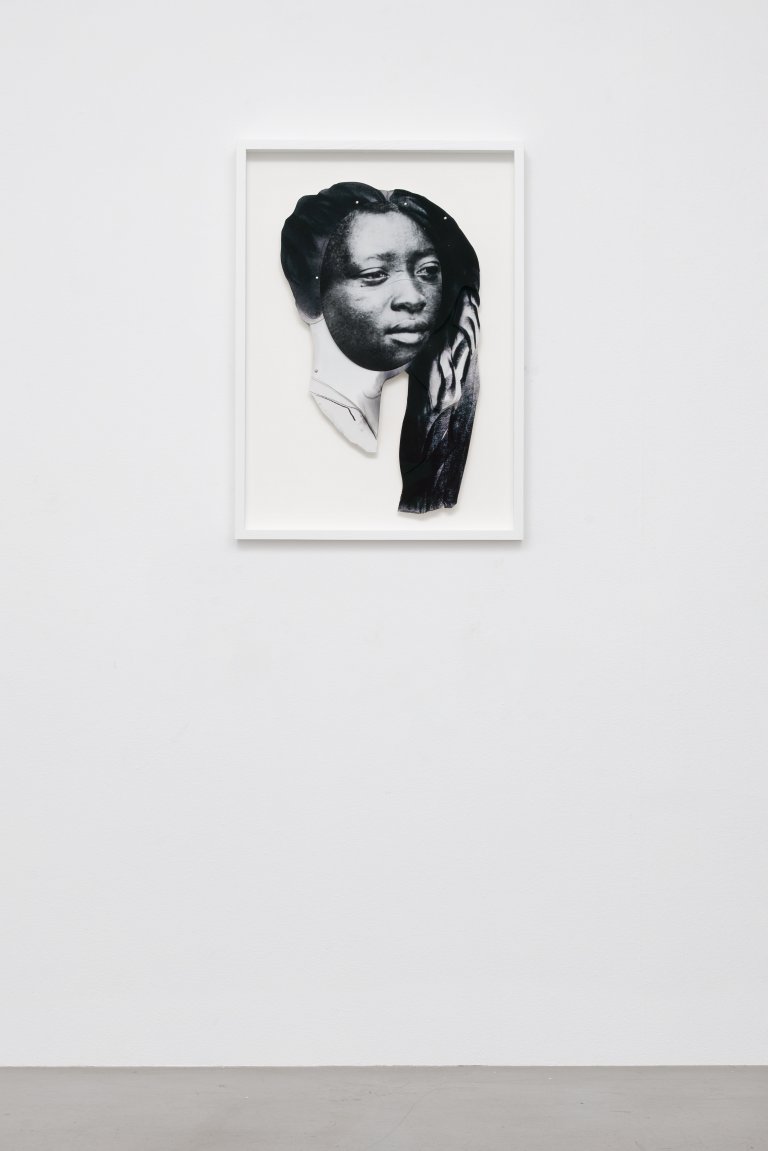 Woman head/long hair, 2022, framed collage with paper pins, 81.5 x 59 cm framed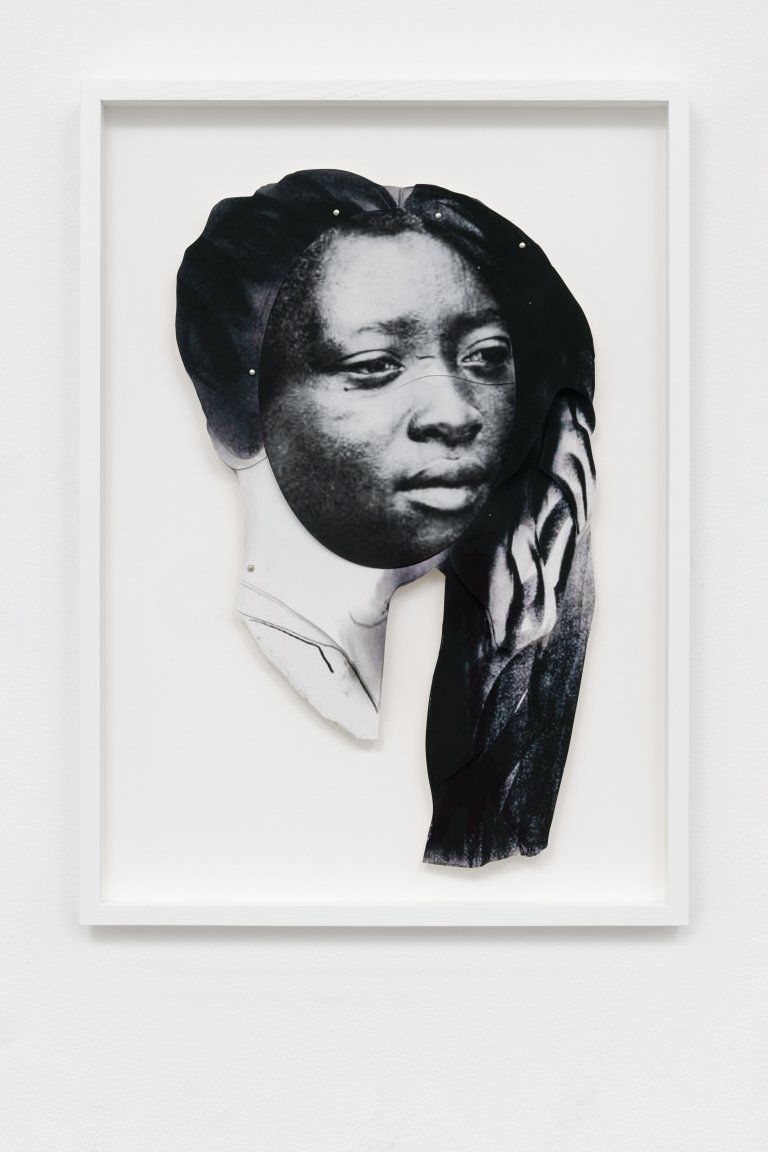 Woman head/long hair, 2022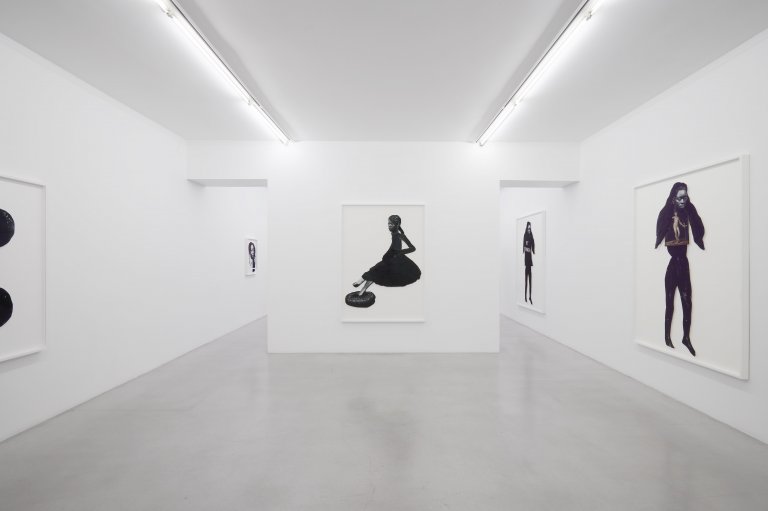 installation view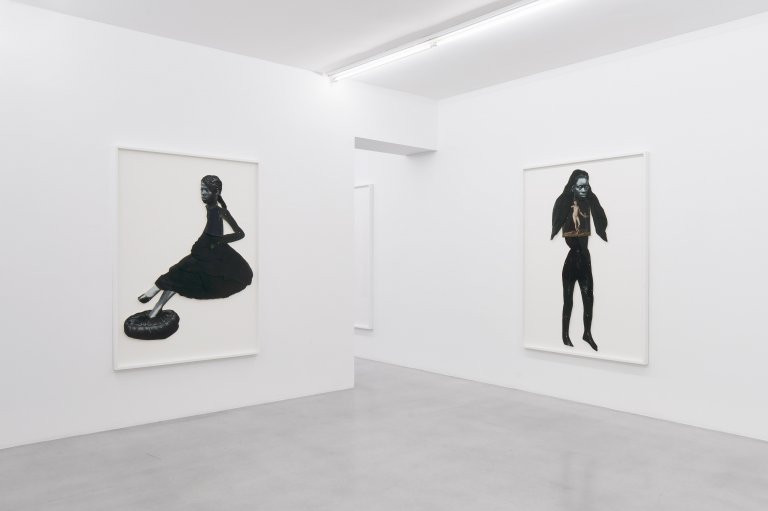 installation view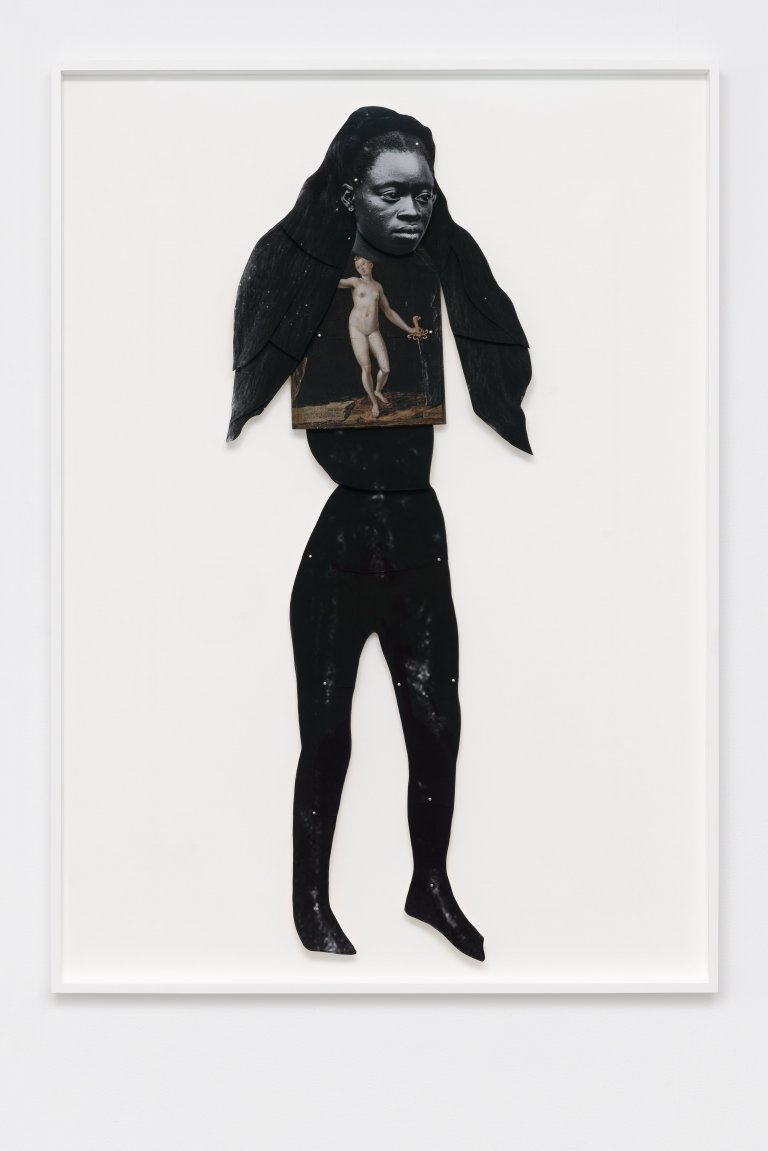 Woman II, 2022, framed collage with paper pins, 187 x 134.5 cm framed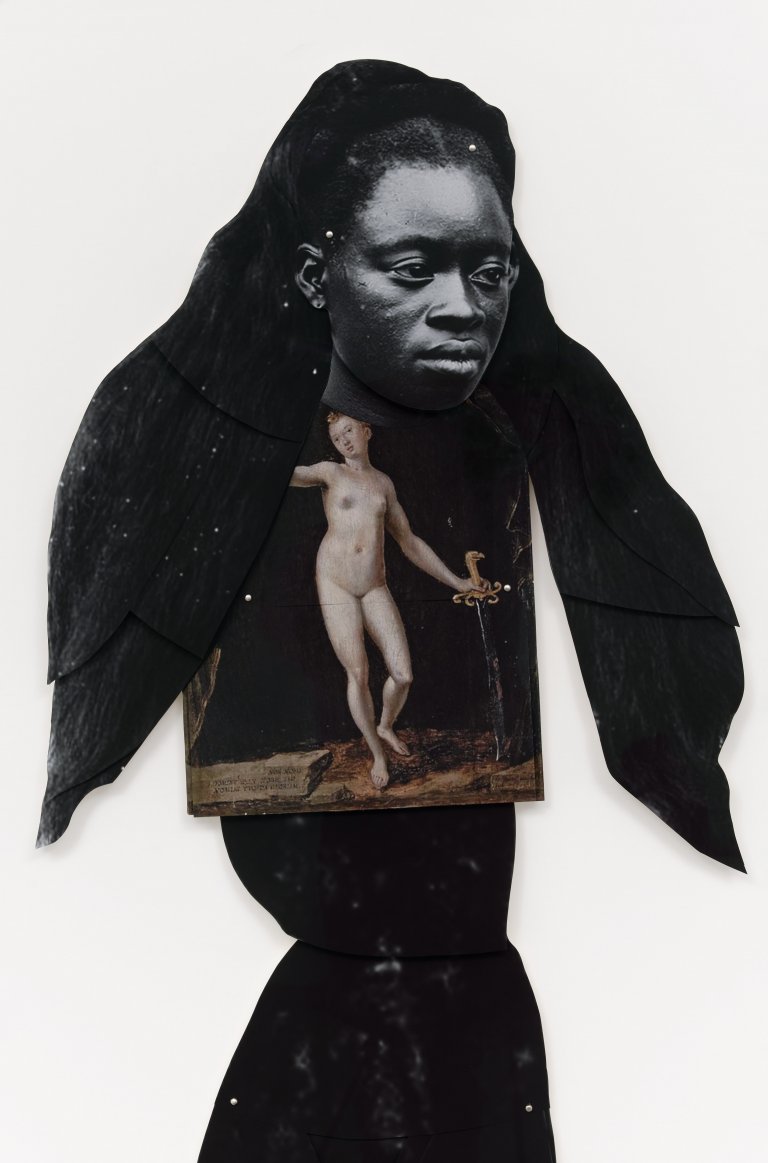 Woman II, 2022, detail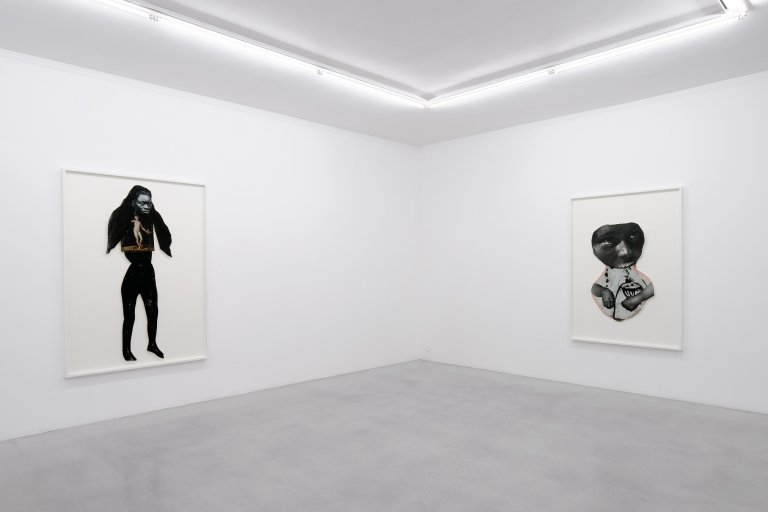 installation view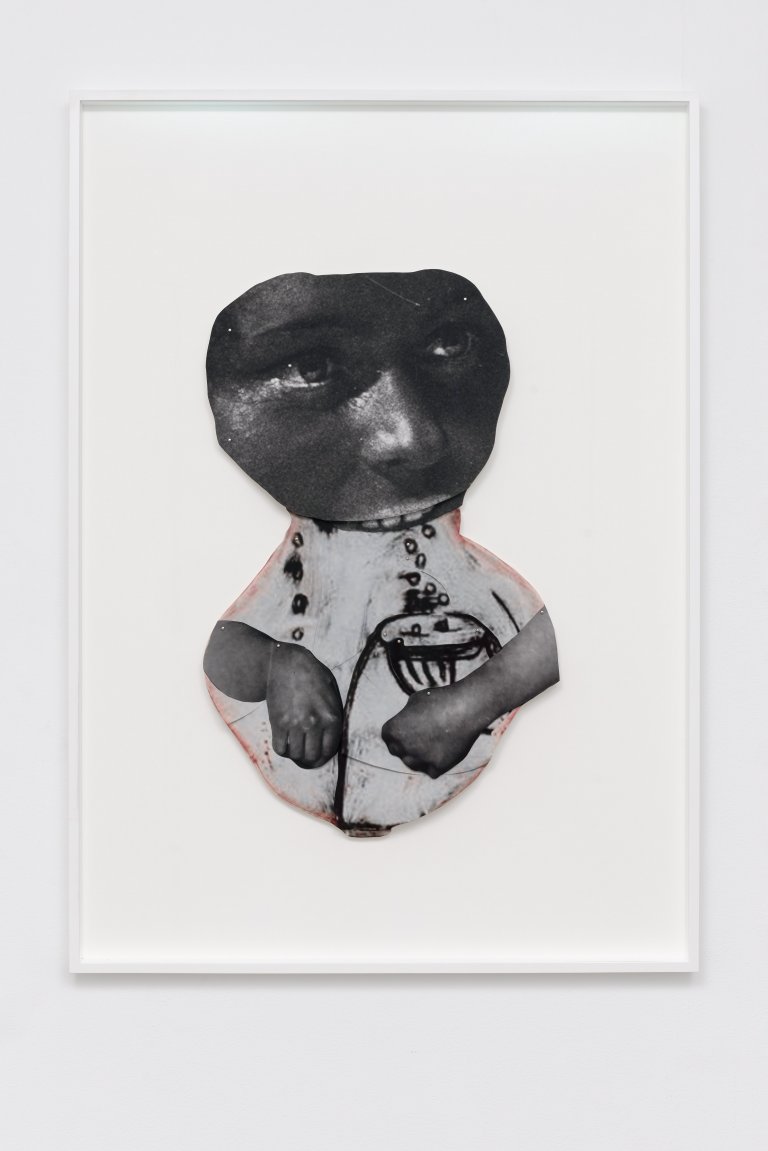 Louise, 2022, framed collage with paper pins, 172 x 123 cm framed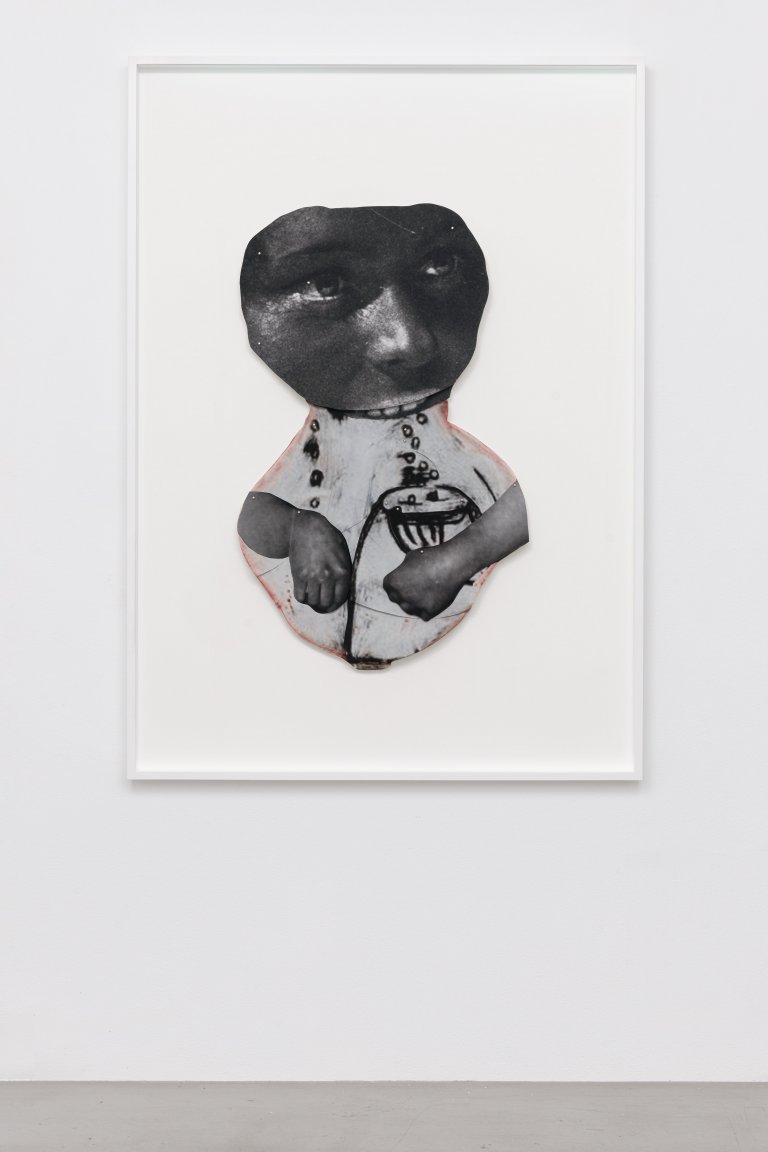 Louise, 2022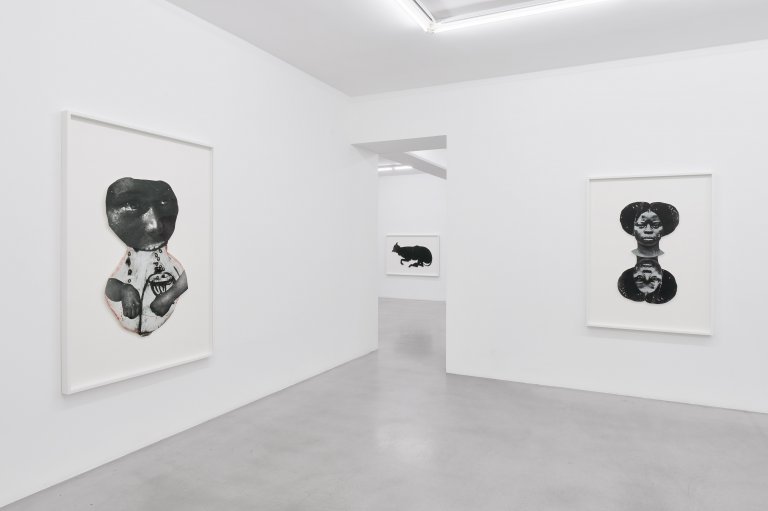 installation view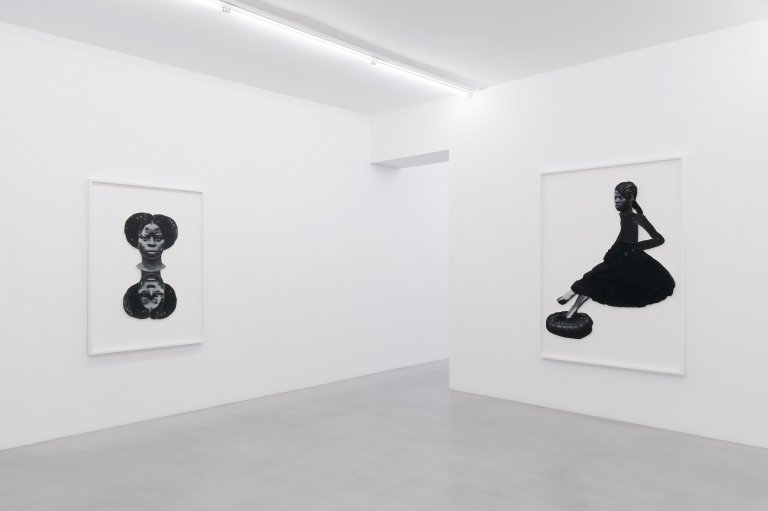 installation view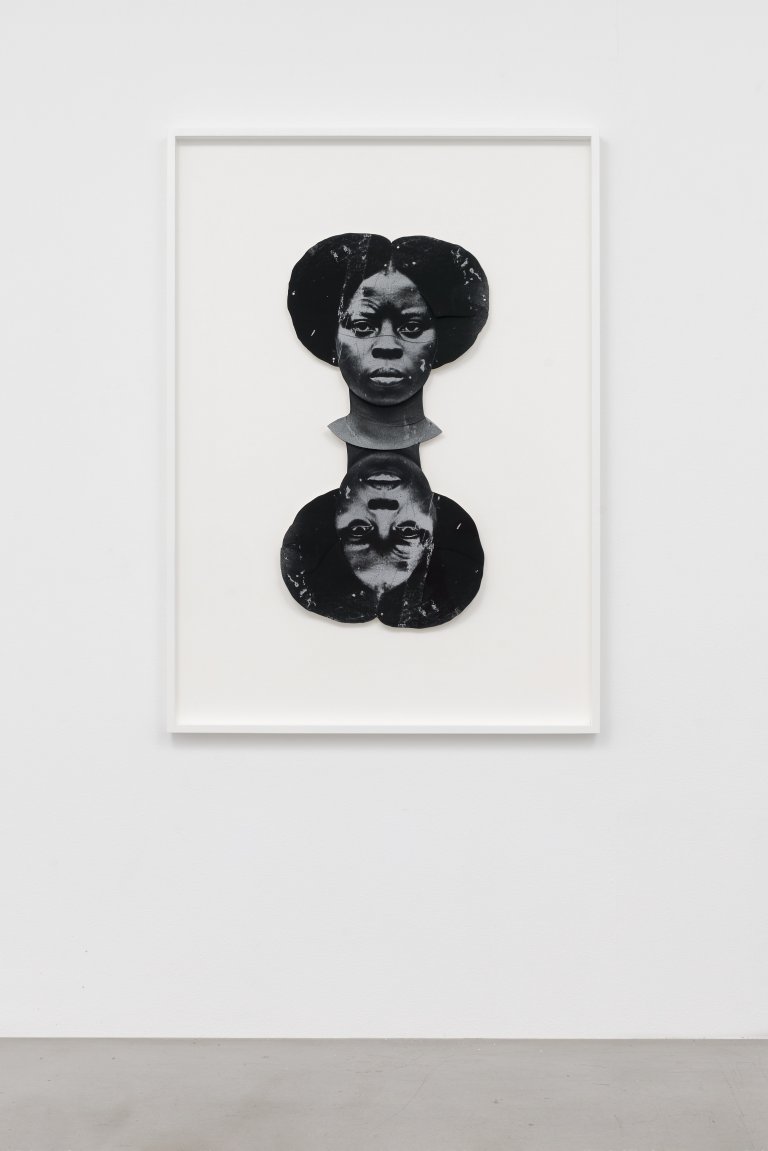 Two heads, 2022, framed collage with paper pins, 148 x 105.5 cm framed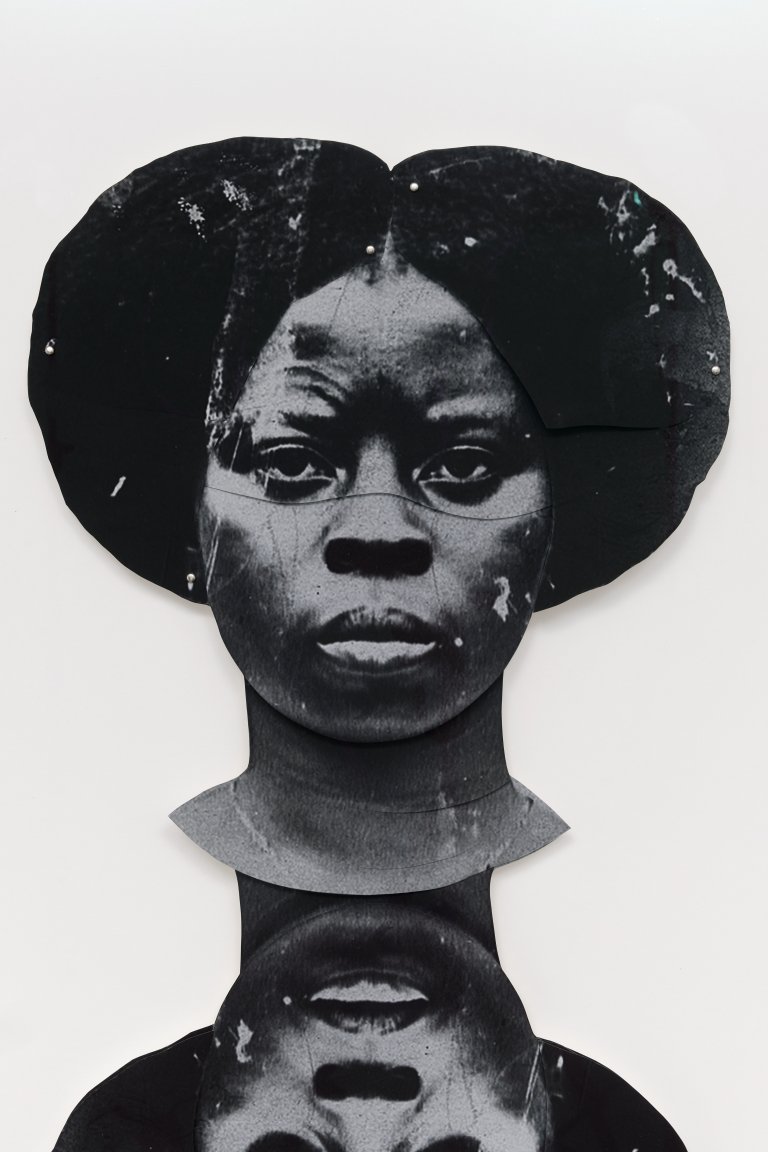 Two heads, 2022, detail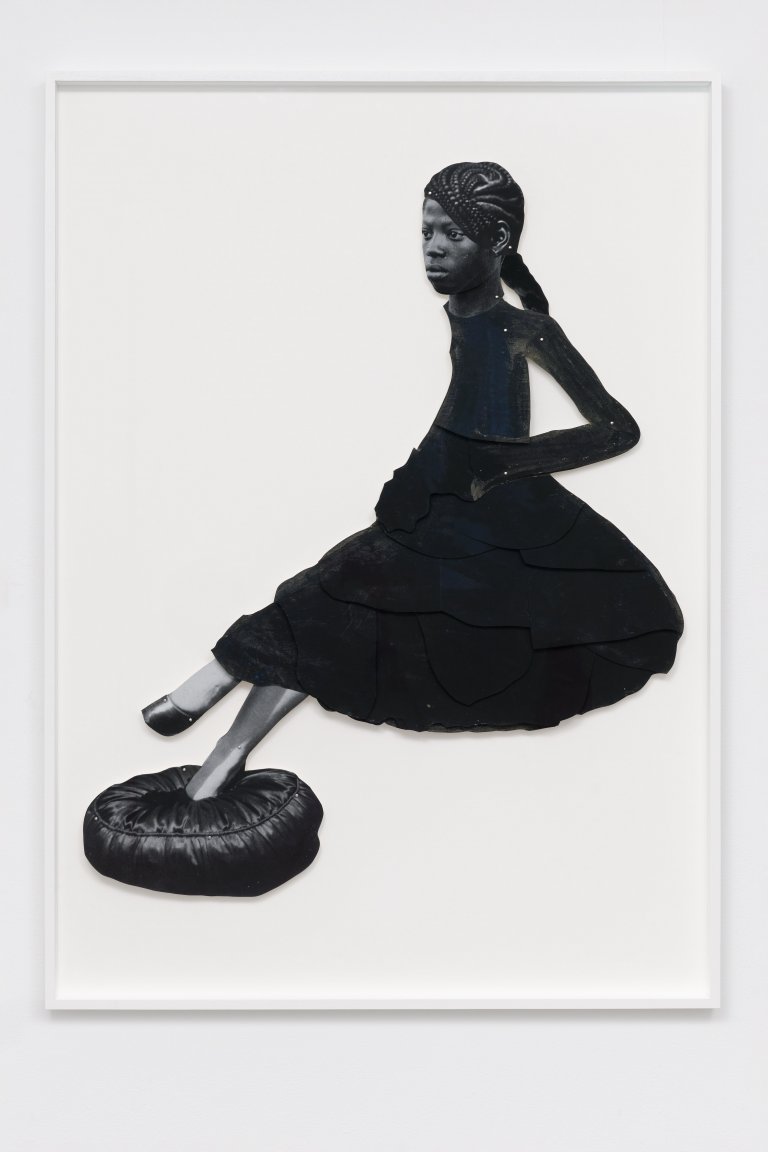 Girl with pillow, 2022, framed collage with paper pins, 181.5 x 131 cm framed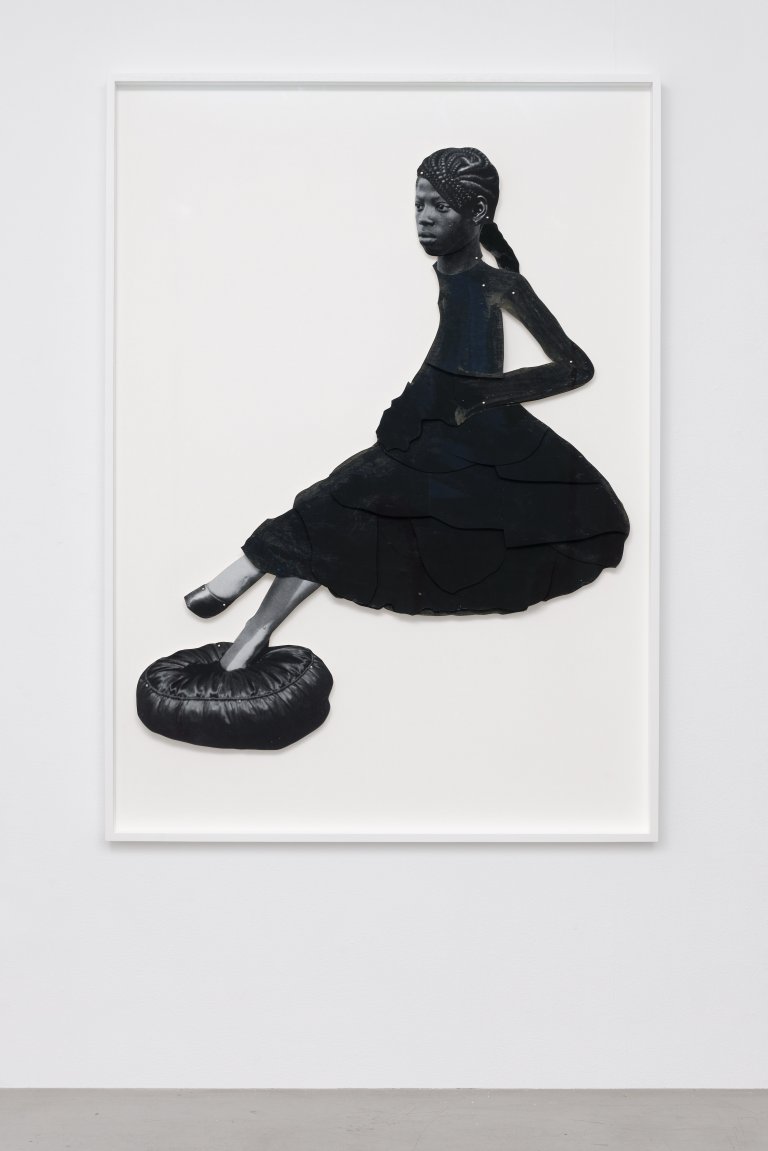 Girl with pillow, 2022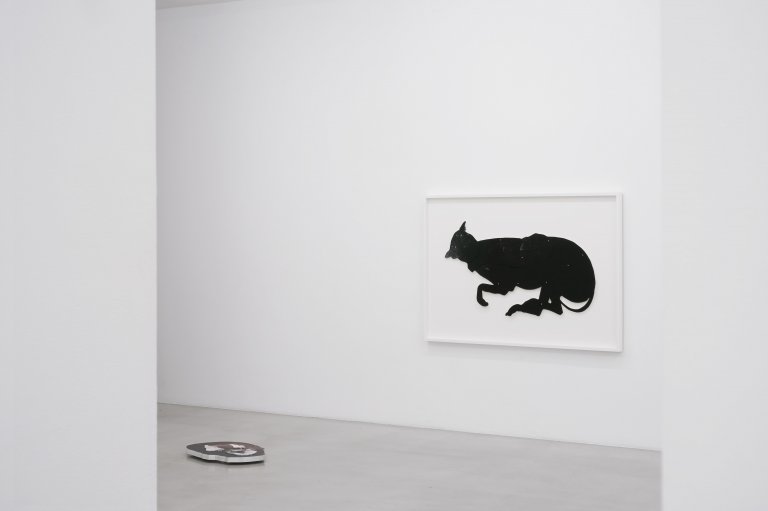 installation view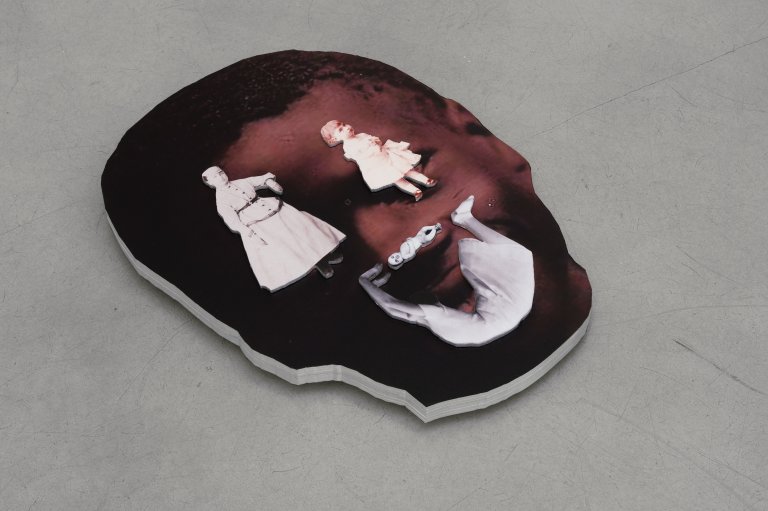 In his mind, 2022, CMYK print on anodised aluminium, 43 x 59 x 3 cm
In his mind, 2022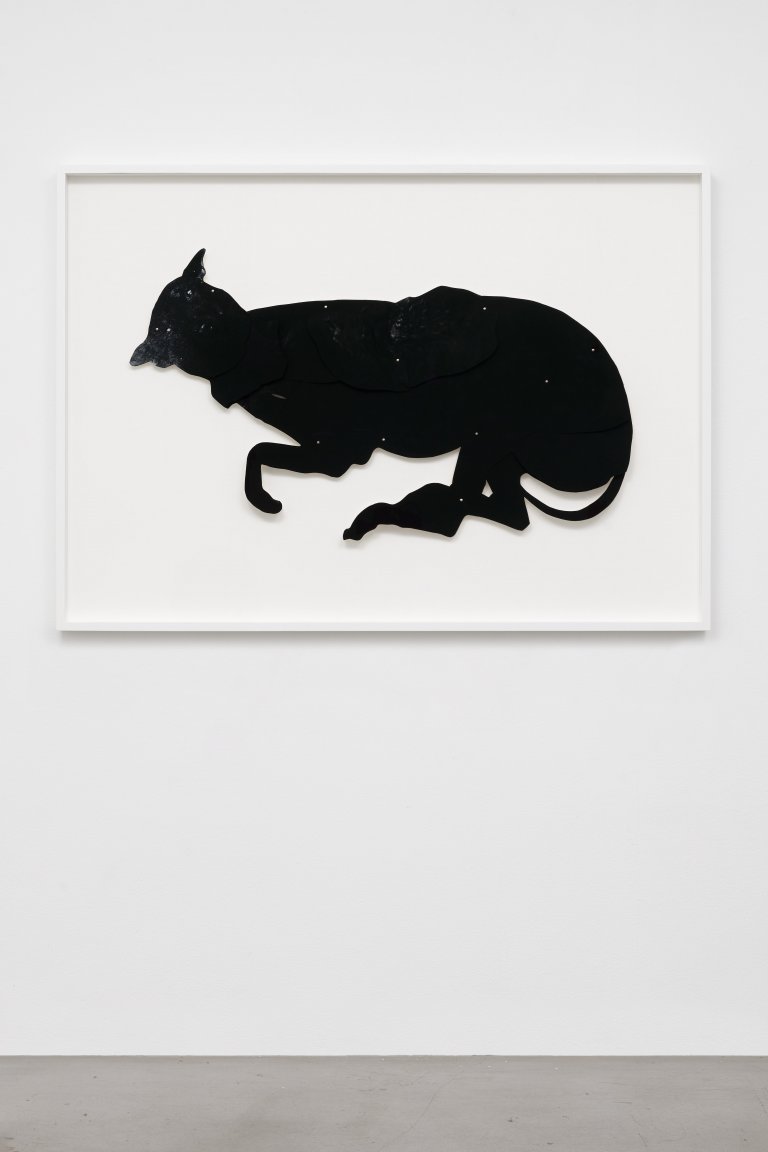 Dog, 2022, framed collage with paper pins, 105.5 x 148.5 cm framed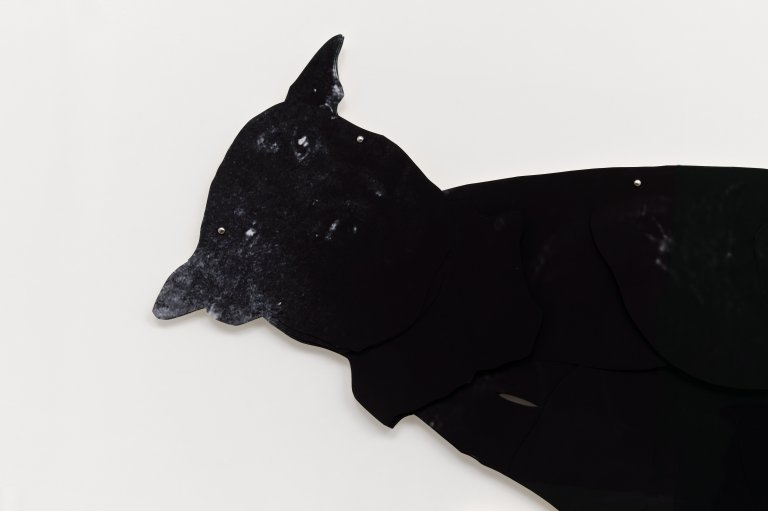 Dog, 2022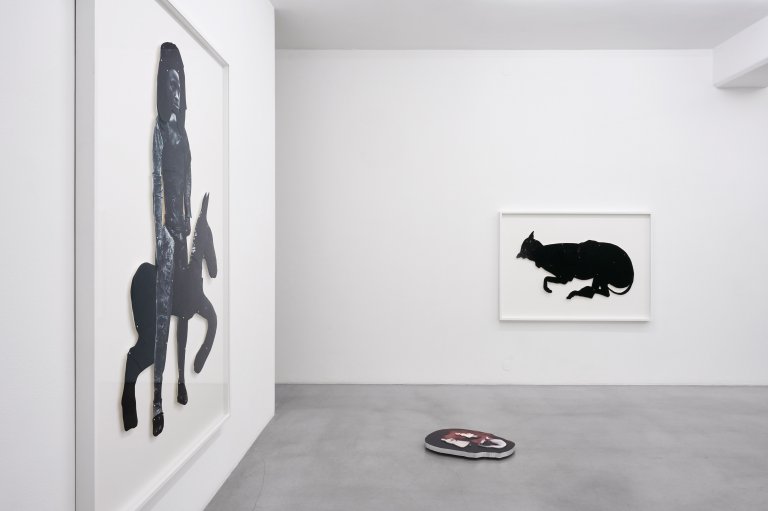 installation view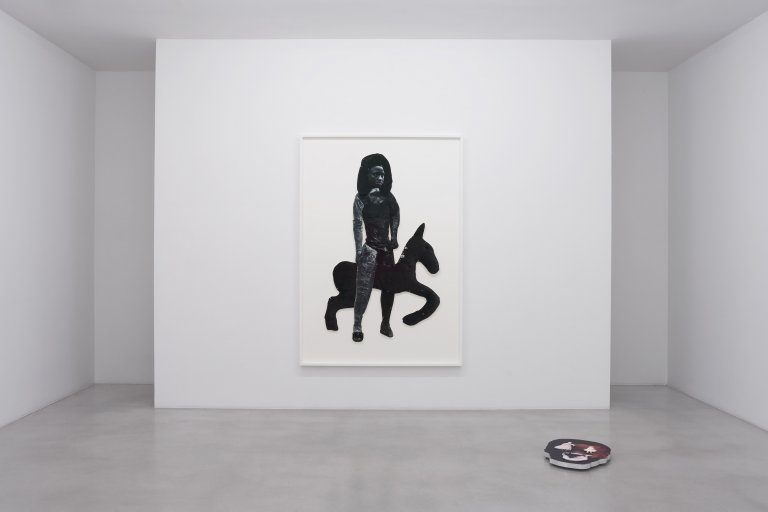 installation view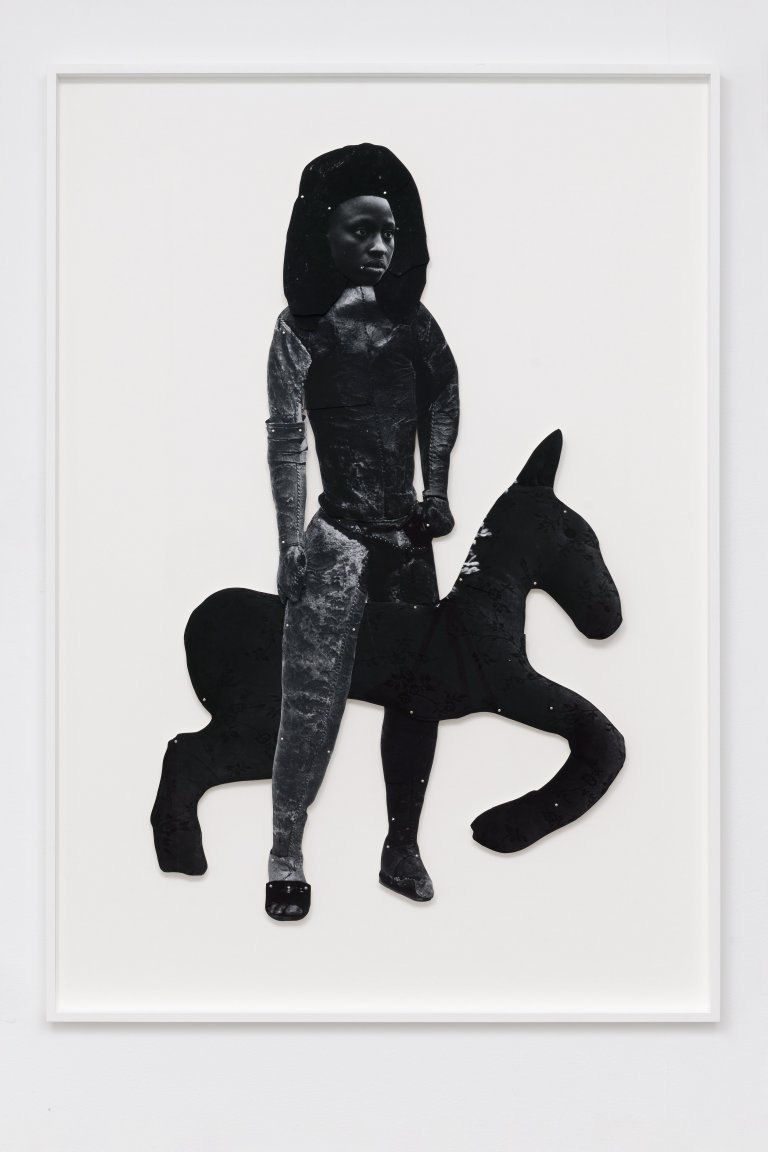 Horse girl, 2022, framed collage with paper pins, 201 x 141.5 cm framed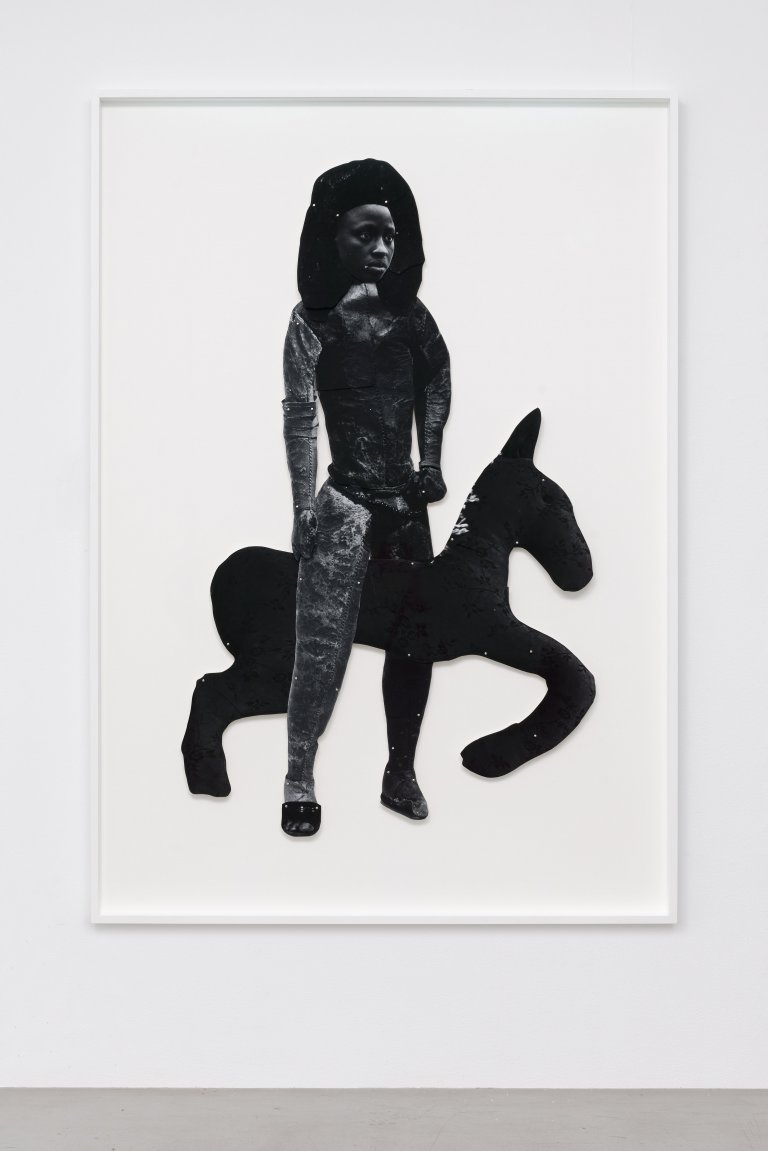 Horse girl, 2022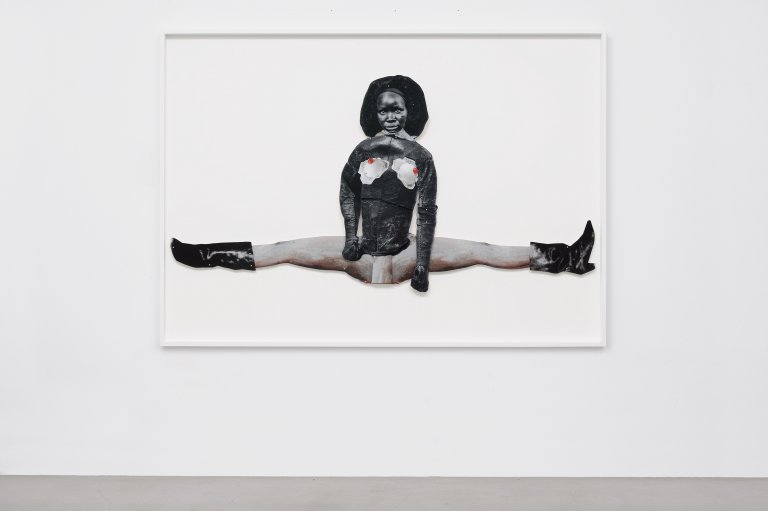 Spagaten, 2022, framed collage with paper pins, 142 x 199 cm framed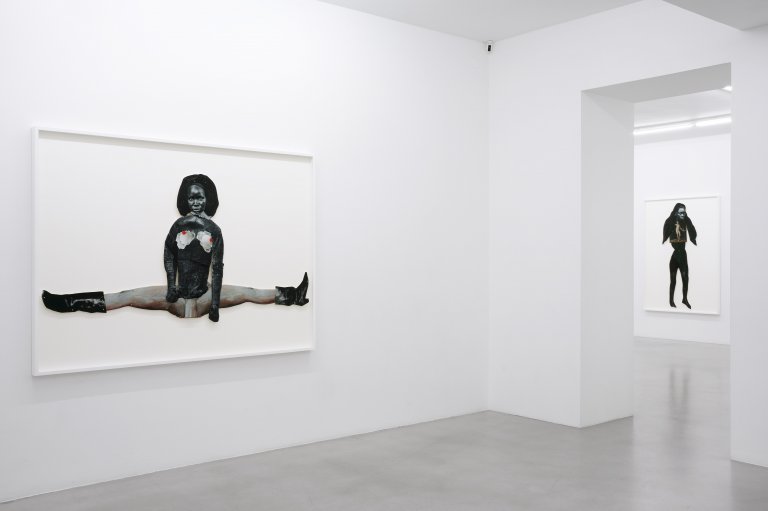 installation view