Grotesquerie II, 2018, oil on canvas, 183 x 137 cm
Patricia Treib »Grotesquerie«
Stockholm, November 22, 2018 - December 21, 2018
Galerie Nordenhake Stockholm presents American painter Patricia Treib's first exhibition in Scandinavia. The title of the exhibition stems from the Italian "grottesco," meaning "of a cave," describing an extravagant style of painting rediscovered in the (cave-like) ruins of ancient Roman buildings and then reinterpreted in Rome at the end of the 15th century. The term specifically refers to the decorative flourishes and fanciful elements within these frescos: borders and frames involving metamorphic depictions of plant-like forms and animals.
read more
Treib's lyrical and fluid abstractions draw from observation, memory, and art historical sources. The images are built from the ephemeral spaces around and between forms – which range from objects that hold a personal resonance for the painter (an open-body antique clock, an arrangement of stones), to recollections of a specific Giotto fresco or a fragment of a Piero Della Francesca painting. These elements recur in Treib's work as refined and re-articulated motifs.
Treib's paintings are large-scale, executed in a single session, and invested with a fluent and intuitive character that belies the extended process of repetition that precedes their making. Treib carries out multiple studies for each image, developing and adapting her motifs in a series of small-scale paintings on paper. These "rehearsals" are then employed as a script or score for the final work, which is interpreted and rendered like a performance, free-flowing yet highly disciplined. "I'm interested in how the accumulated time of the rehearsals, which can be slow and deliberate, can be compressed and present in a work that feels immediate."
Treib applies thinned oil paint using broad traditional Japanese hake brushes on stretched primed canvas, laid flat. With the immediacy and articulated flow of calligraphy, Treib fills her canvases with mercurial bodies of colour, punctuated with plume-like flourishes, and gestural flicks of the brush. Her palette recalls a range of historical sources, with some works embodying the mineral earthy hues of antique frescos while others evoke the vibrant tones of illuminated manuscripts, rendered with translucent pigments that seem to shine from within.
Patricia Treib, born 1979 in Saginaw, Michigan, and lives and works in Brooklyn, New York. Solo exhibitions have been held at Bureau, New York (2017); Galería Marta Cervera, Madrid (2016); Kate MacGarry, London (2015); and Wallspace, New York (2013). Recent group exhibition include Quicktime, Rosenwald-Wolf Gallery, The University of the Arts, Philadelphia (2017) and Nice Weather, curated by David Salle, Skarstedt Gallery, New York (2016). Treib has had residencies at the American Academy in Rome (2017), the Dora Maar House (2014), The MacDowell Colony (2013), and is a recipient of the 2017 Artadia Award. Her work has been written about in ArtForum, The New Yorker, Art in America, The New York Times, and Bomb Magazine. Treib received an MFA from Columbia University and a BFA from The School of the Art Institute of Chicago.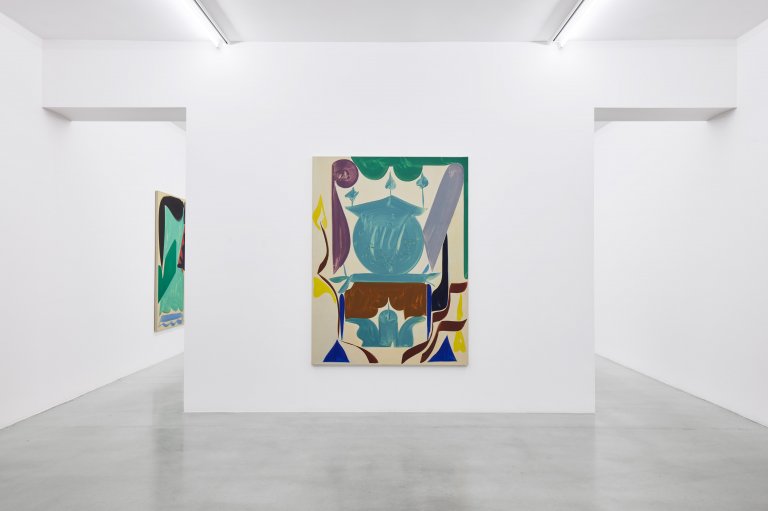 Installation view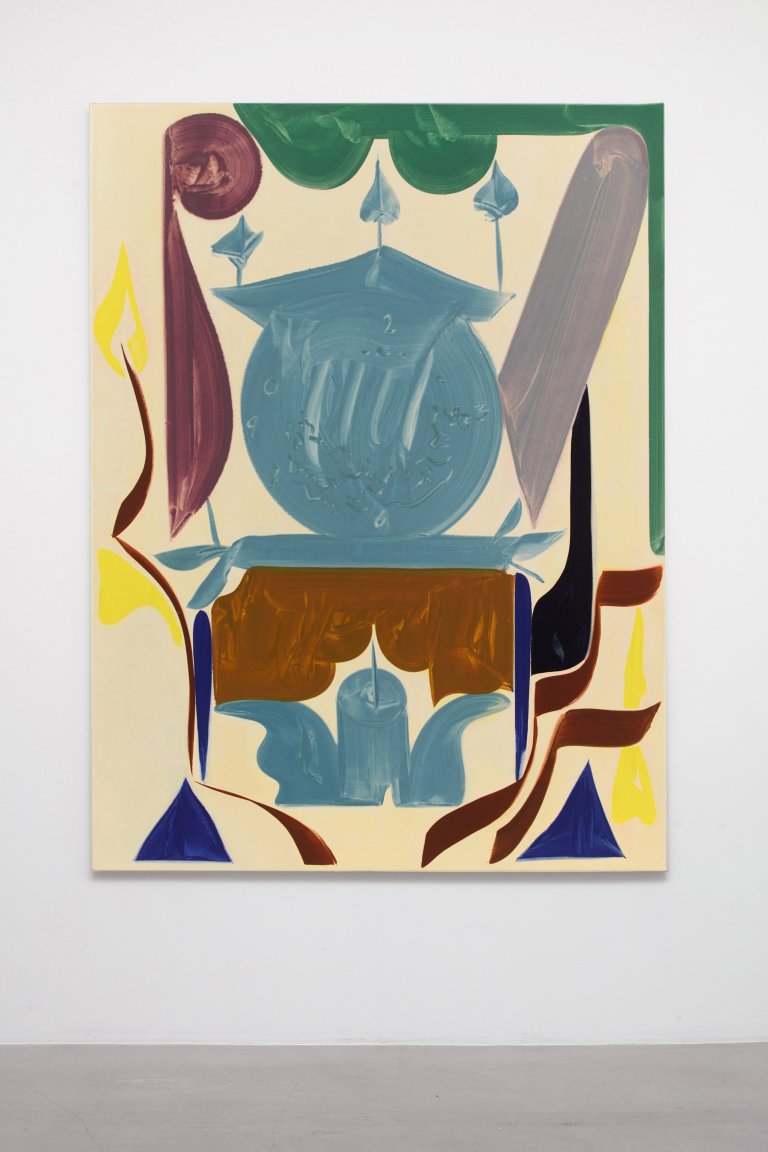 Chime, 2018, oil on canvas, 183 x 137 cm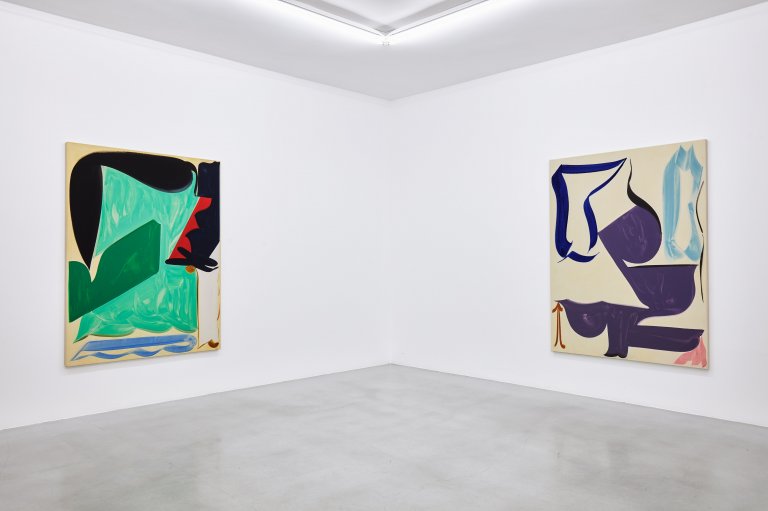 Installation view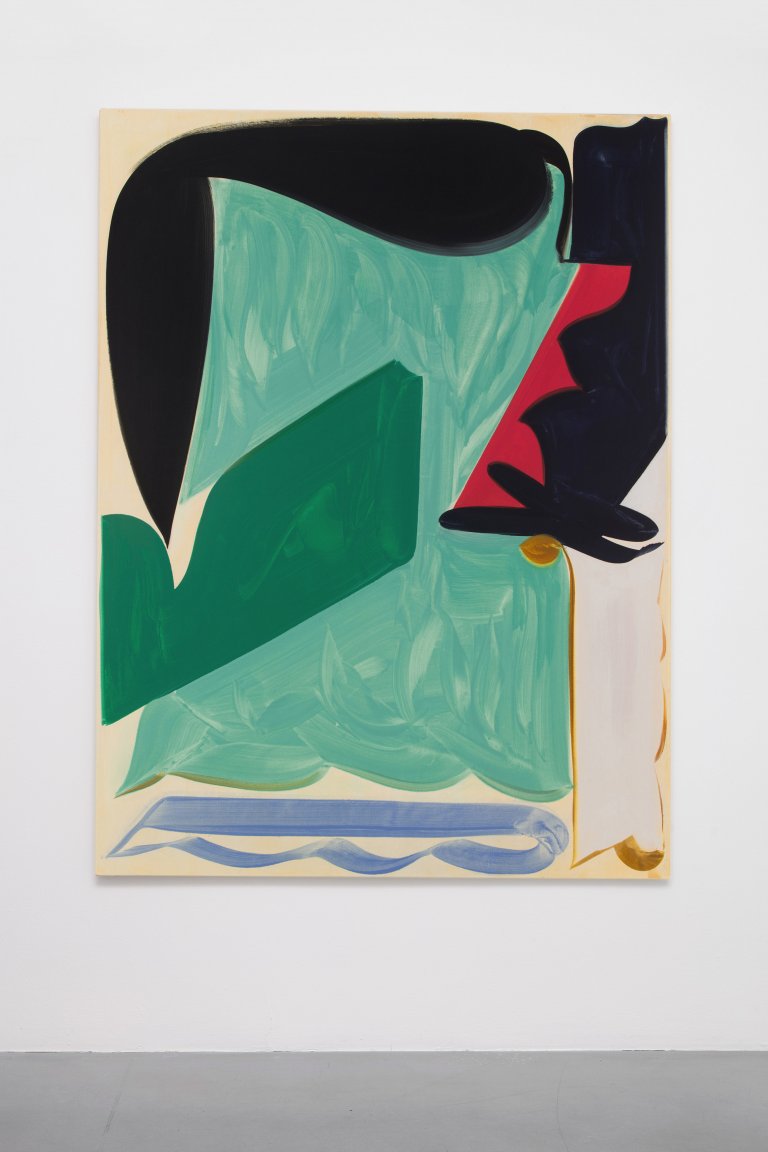 Red Asturian, 2018, oil on canvas, 183 x 137 cm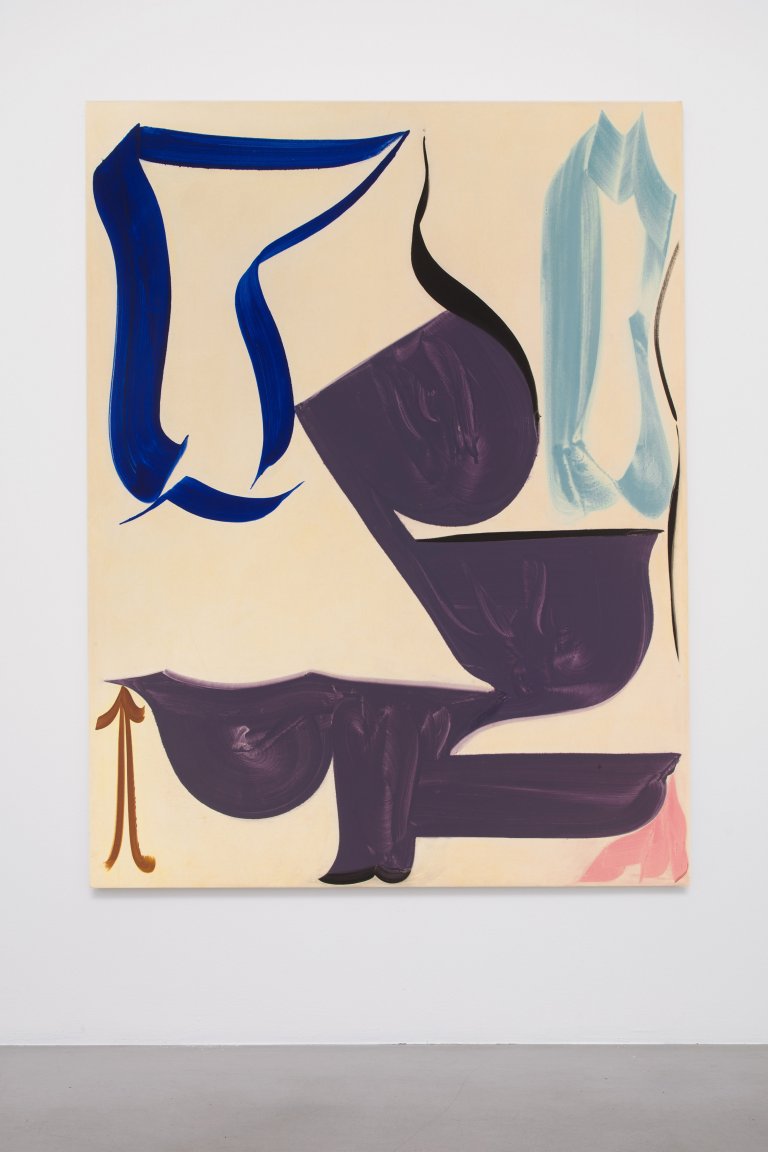 Cappella, 2018, oil on canvas, 188 x 142 cm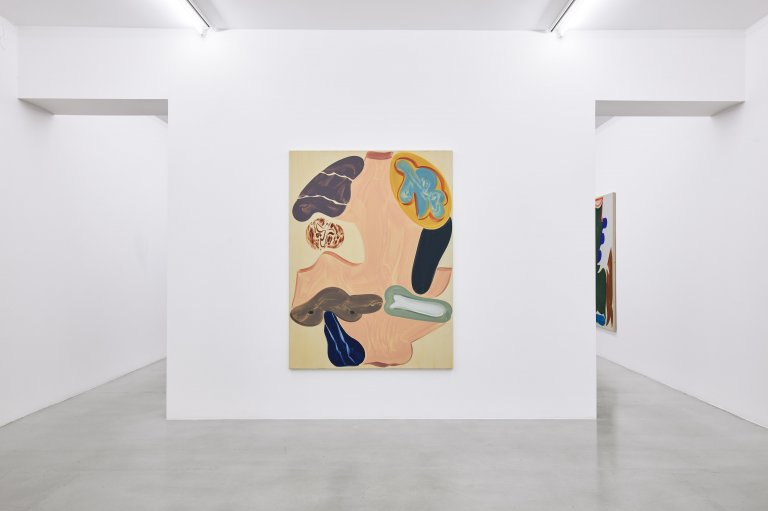 Installation view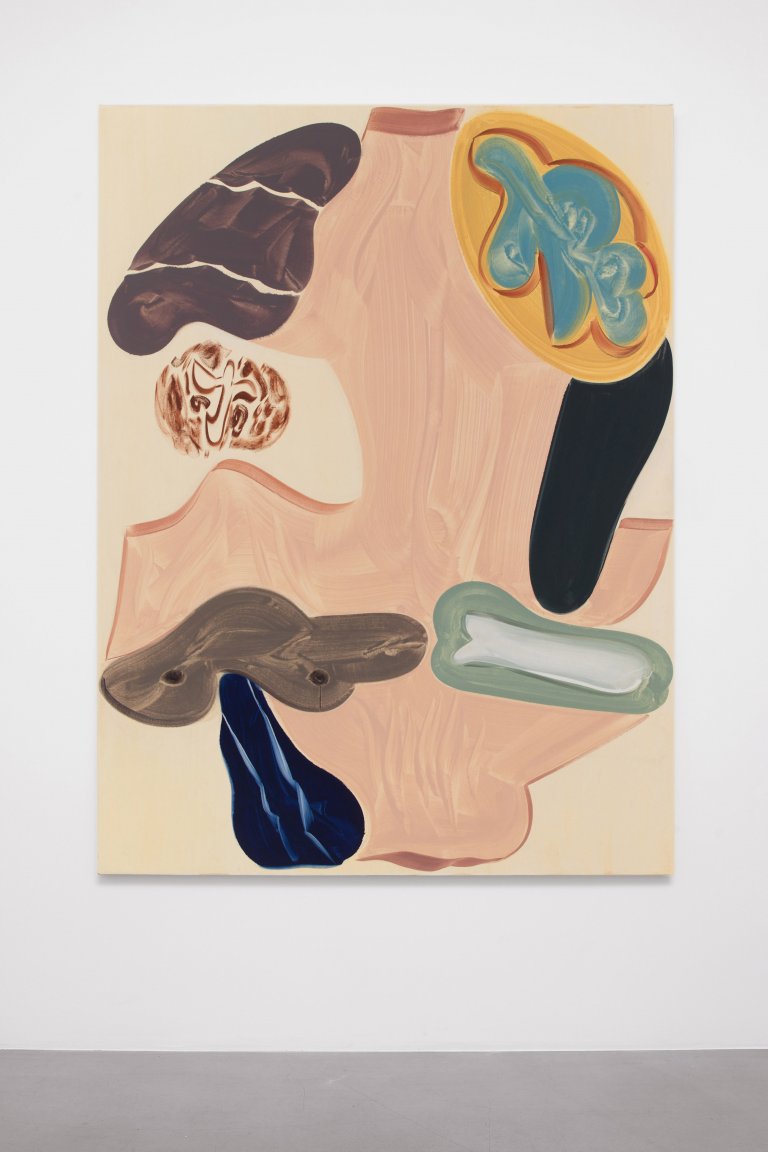 Las Piedras, 2018, oil on canvas, 183 x 137 cm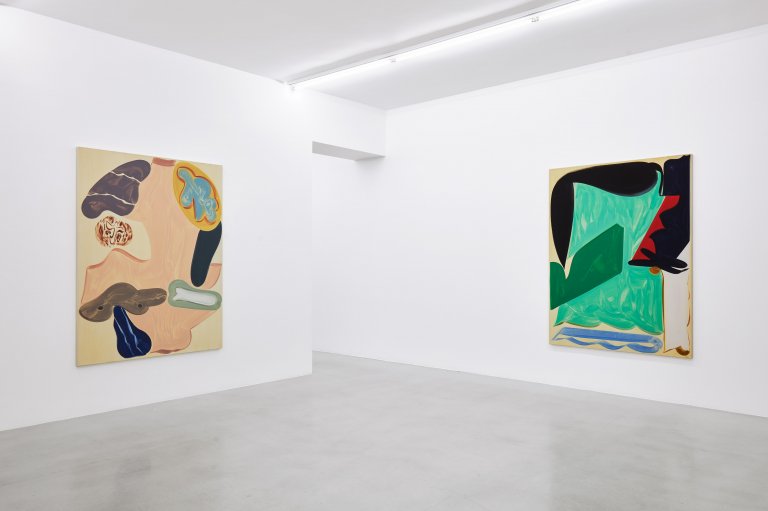 Installation view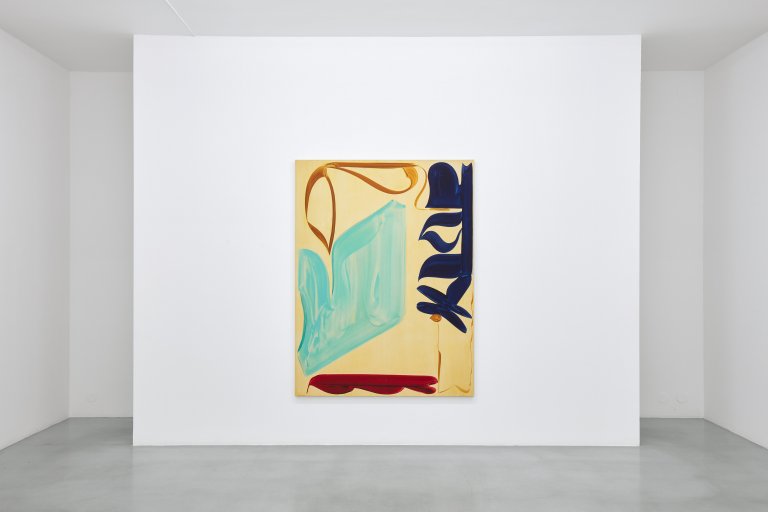 Pivot, 2018, oil on canvas, 188 x 142 cm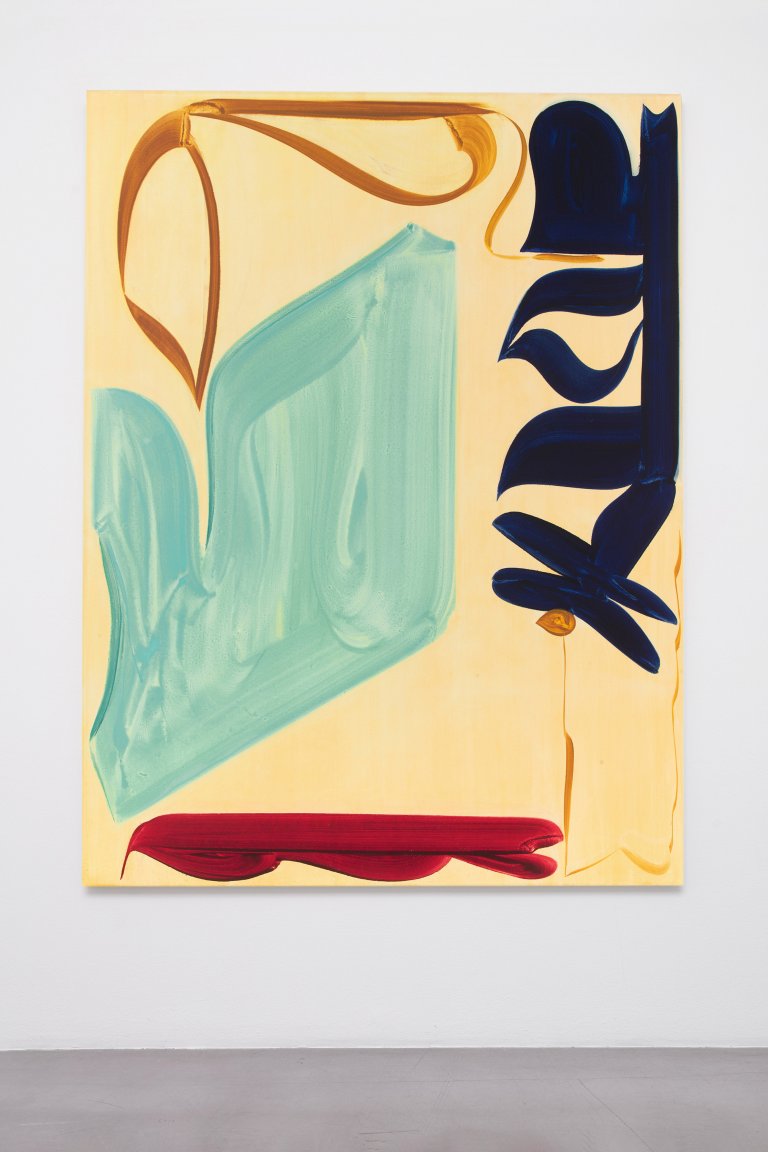 Pivot, 2018, oil on canvas, 188 x 142 cm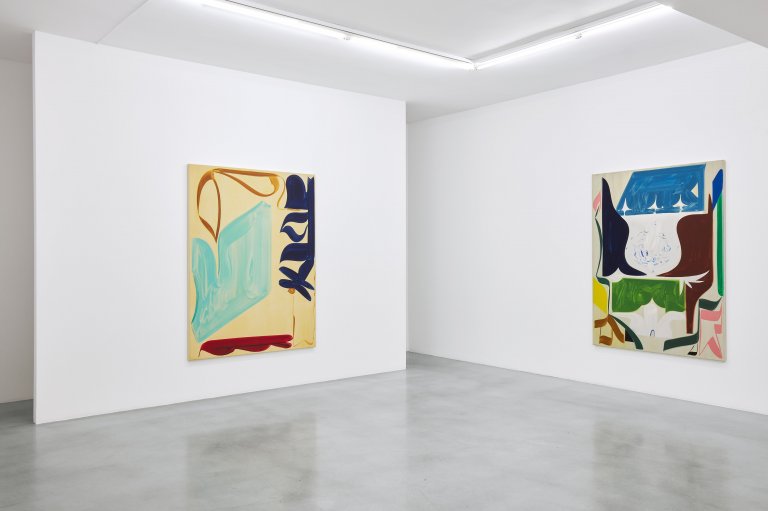 Installation view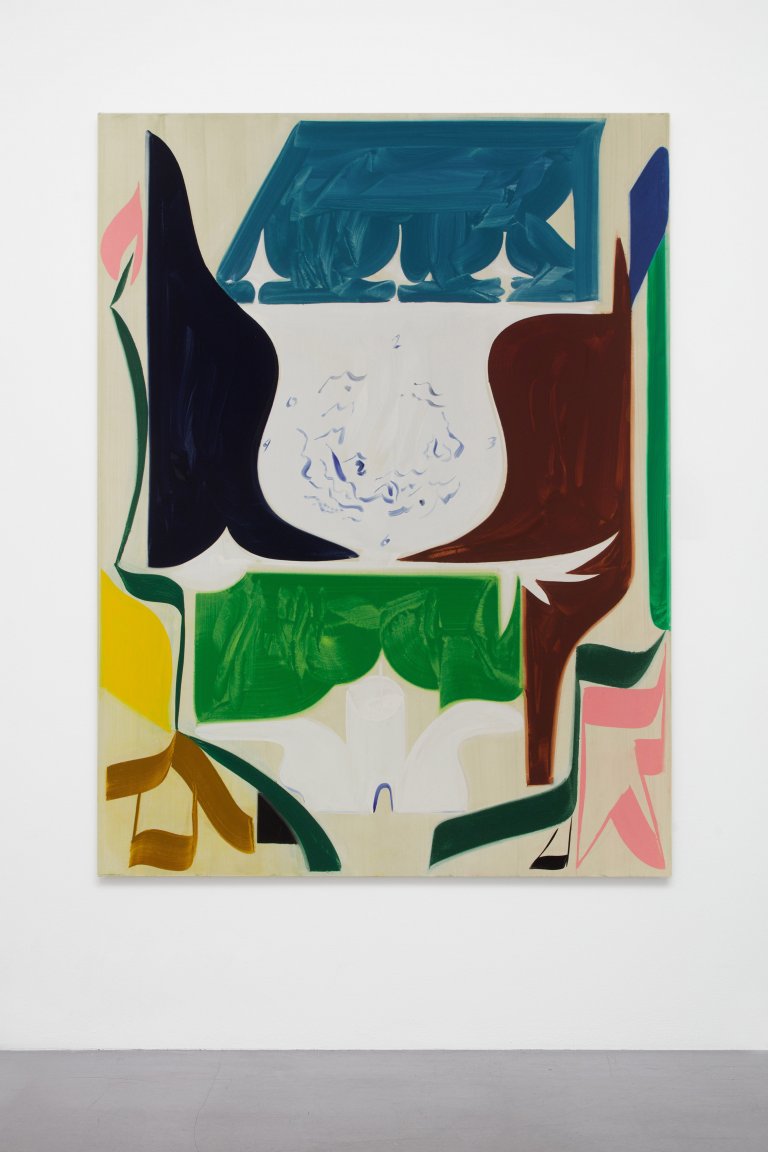 Dissembling Clock, 2018, oil on canvas, 183 x 137 cm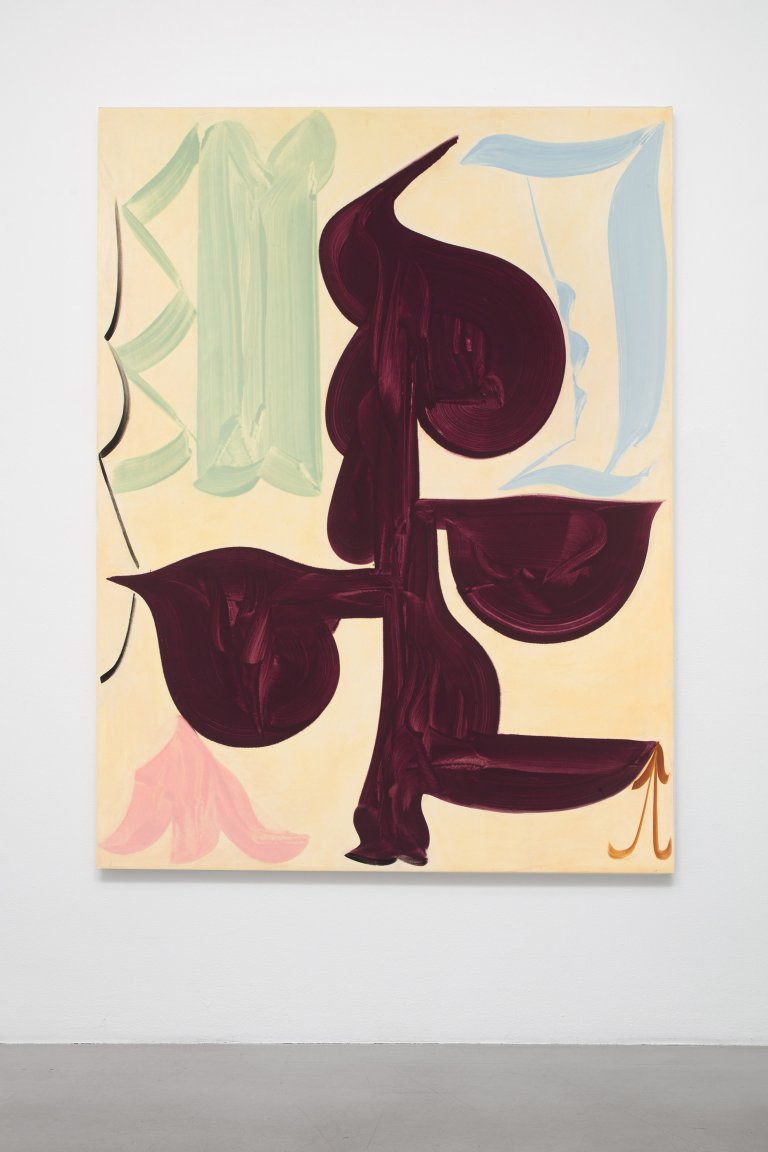 Envelop, 2018, oil on canvas, 183 x 137 cm