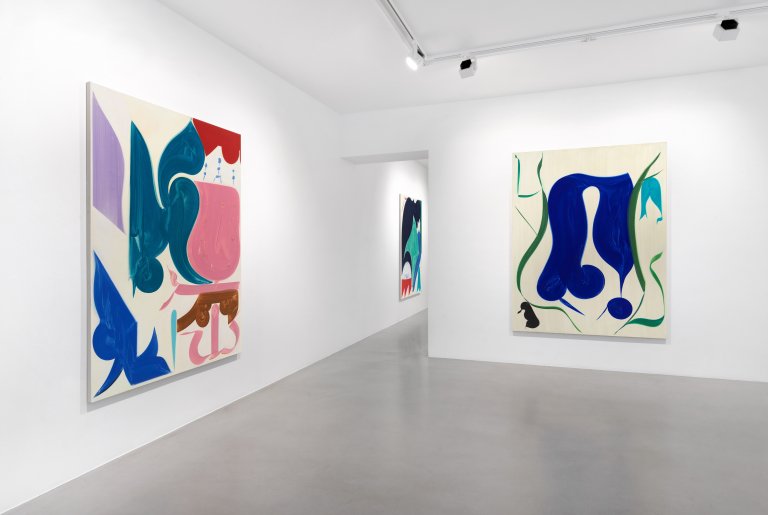 Installation view
Patricia Treib »Undulations«
Stockholm, August 24, 2023 - September 23, 2023
The eight paintings in Patricia Treib's exhibtion, Undulations, stem from the observation of sensuous details, absences, and shifts in perspective. Despite their broad, sweeping gestures, the paintings can be seen as attentive meditations. Gleaned from sources that hold personal significance, Treib focuses on the space between forms, making in-betweeness a primary motif. Her paintings disclose these interspaces by transforming ephemeral non-things into iconic presences, whose highly pigmented color correspondences radiate an inner luminosity reminiscent of stained glass.
read more
The temporal aspects of image making are central to Treib's work. The paintings seek to be a record of observation through time – noting the waverings, irregularities, and fluctuations that are part of bodily perception. As with the historical process of fresco, which required completion while the lime plaster was still damp, Treib limits the time of making – or performing – each painting to a single day. Partially concealed behind this decisive act are the innumerable rehearsals and revisions that lead up to the painting, both in the evolution of a motif over several years, developed through myriad works on paper, and in the removals, adjustments, and erasures that take place on the surface of the canvas itself.
While her work draws on far-ranging references – an opening between a torso and an arm in a 16th century Greek icon painting, shards from a ruined farmhouse in Southern Italy, a 1940s Vogue sewing pattern envelope – Treib's true subject is the process of looking, through which she discovers new relationships while dismantling what is merely recognizable. We can follow the calligraphic route of each mark through Treib's use of wide hake brushes and oil paints thinned to a fluid, ink-like consistency. Ripe, suspended forms nestle amongst accentuated flourishes, suggesting linguistic units or punctuation, and evoke medieval illuminations and 18th century Swedish Kurbits painting.
Patricia Treib was born in Saginaw, Michigan, and lives and works in Brooklyn, New York. Recent solo exhibitions have been held at Galerie Nordenhake, Mexico City (2022); F, Houston (2021); Overduin & Co., Los Angeles (2021); Bureau, New York (2020); and Kate MacGarry, London (2019). Recent group exhibitions include Friends in a Field: Conversations with Raoul De Keyser at Mu.ZEE in Oostende, Belgium (2022), and Lois Dodd and Patricia Treib: Pairings, Independent, New York (2022). Treib has participated in residencies at ARCH, Athens (2021), the American Academy in Rome (2017), the Dora Maar House, (2014), MacDowell (2013), and was awarded a 2020 Guggenheim Fellowship. Treib collaborated with Valentino's Creative Director, Pierpaolo Piccioli, in his critically acclaimed autumn/winter 2021 Haute Couture collection, presented in the Arsenale di Venezia.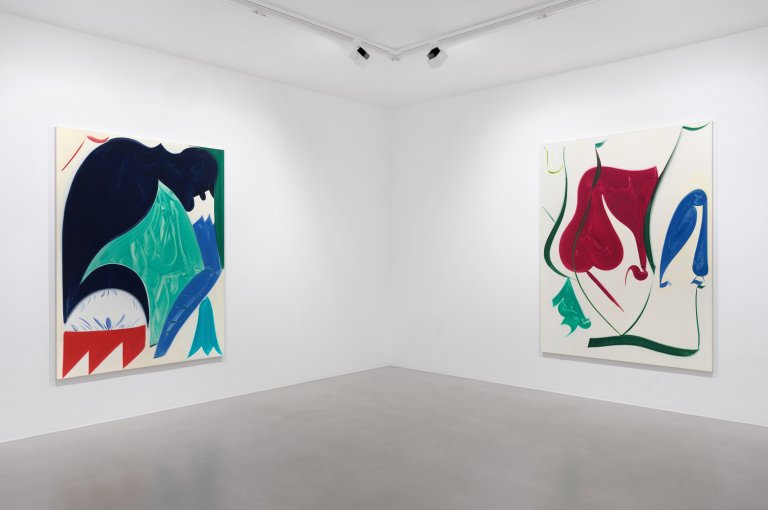 Installation view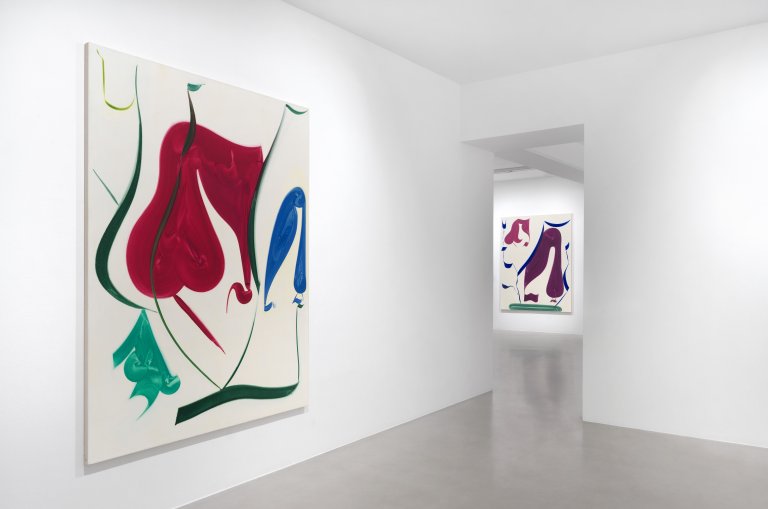 Installation view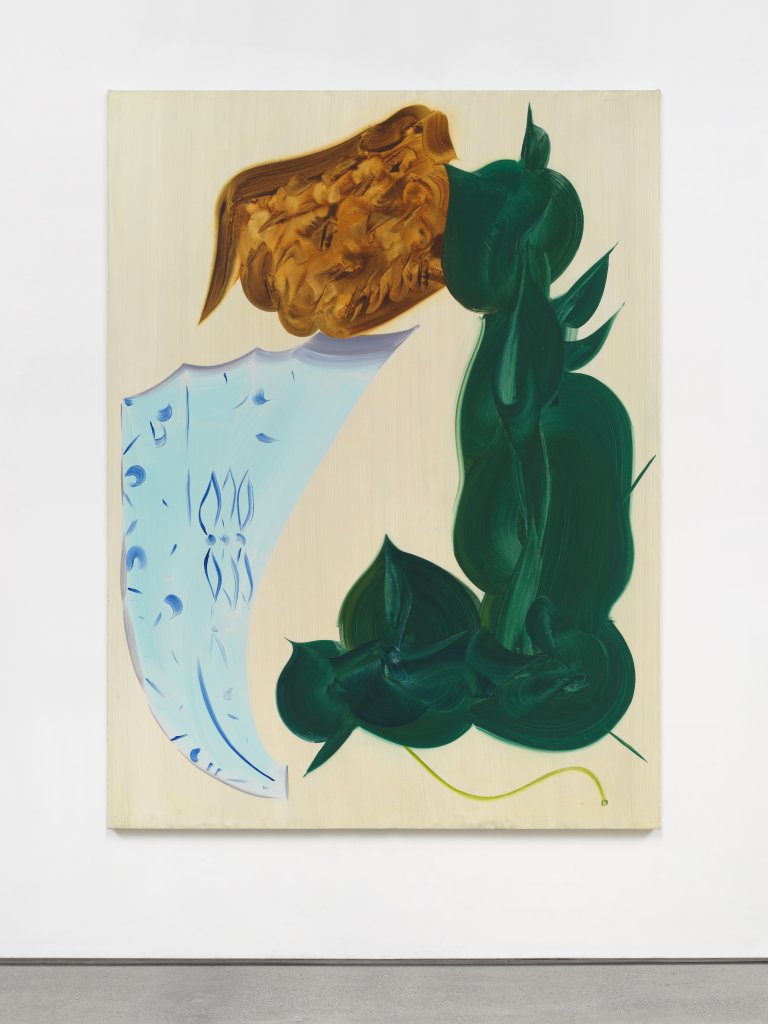 La Ripa, 2023, oil on canvas, 203 x 152 cm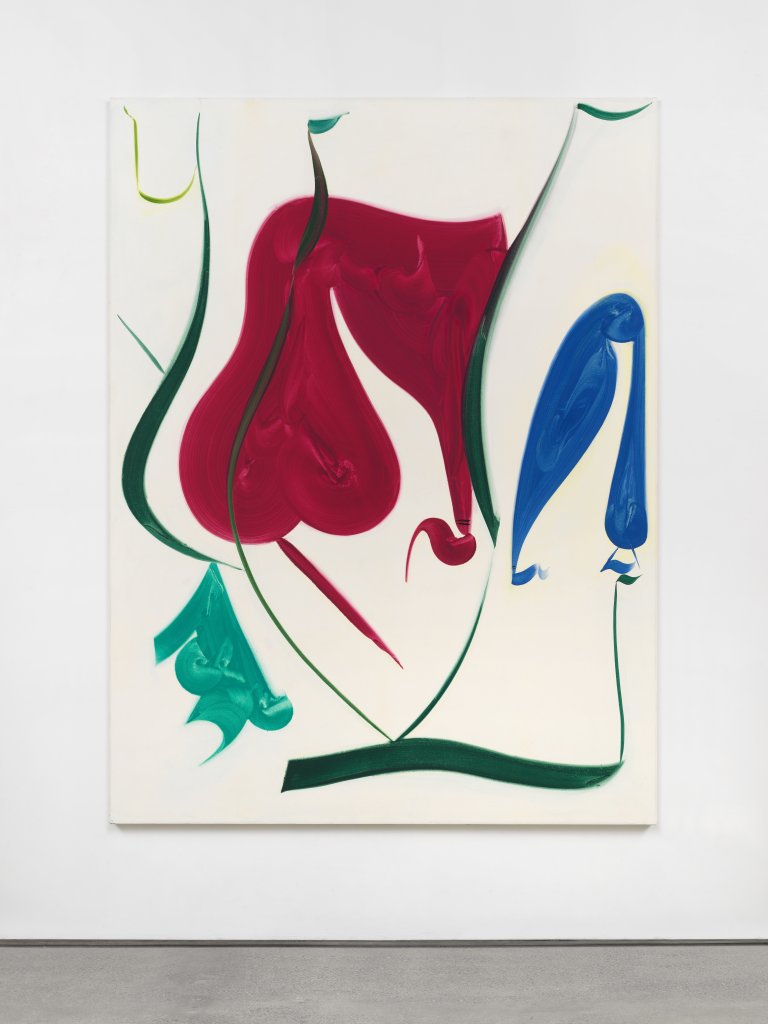 Magenta Measures, 2023, oil on canvas, 216 x 162.6 cm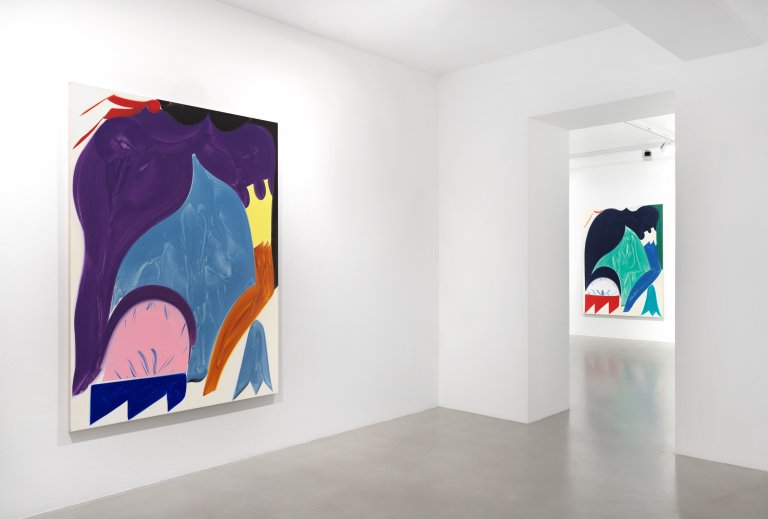 Installation view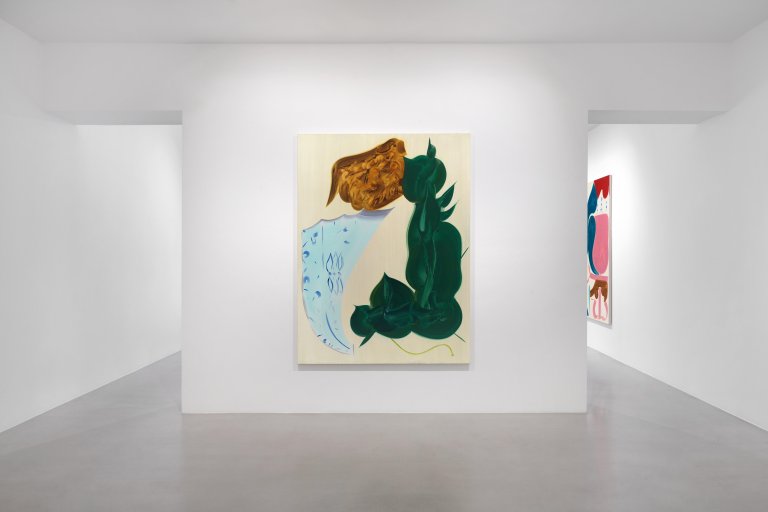 Installation view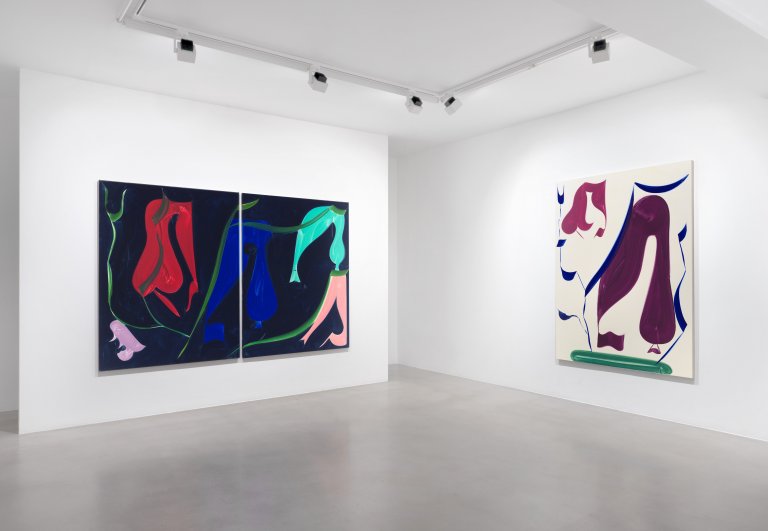 Installation view
Interpose, 2023, oil on canvas, 183 x 274 cm, (two panels, each one being 183 x 137 cm)