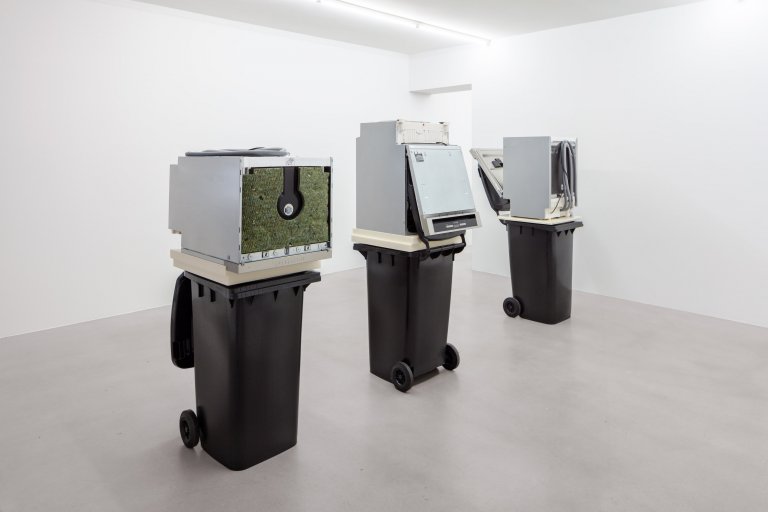 SG.08, 2017, Group of 5 sculptures: dishwasher, styrofoam, garbage bin (detail)
Stockholm, February 23, 2017 - April 01, 2017
Florian Slotawa's first exhibition at Galerie Nordenhake Stockholm comprises three groups of sculptures, in three scales, each displaying various compositional relationships between found objects. Slotawa uses formal criteria to explore the combinations of colour, pattern and material in readymade objects.
read more
Integrating and stacking objects from our every day surroundings is an ongoing concern in Slotawa's conceptual practice. Slotawa focuses on rearrangement and balance to investigate spatial concerns as well as the social and institutional context in which his works is shown. The sculptures thrive in a liminal position between carefully arranged piles of objects and rigorous sculptures.
Five sculptures individually comprise a dishwasher and black mobile waste bin paired together in various piling arrangements and attitudes. The dishwashers are integrated, with the usually-hidden metal sides, sound insulation material and tubes all exposed thereby displaying their  intended  function while losing their conventional purpose. These two components are stacked using a third element. Styrofoam similar in nuance to the dishwashers' undercarriage, connects the disparate elements into a unified whole.
Slotawa uses a similar strategy in the group of smaller sculptures on plinths. Here ceramic vases are combined with store bought spray cans (air fresheners for instance) in which he finds formal affinities - a particular nuance found in one is picked up in the other, a floral pattern is echoed in a printed image of flowers of its partnered object. The cylindrical objects are connected with aluminium tubes that have been auto-lacquered in a co-sympathetic colour that  accommodates and joins the two circumferences.


In the third series of sculptures Slotawa combines toy clothes racks bought on Ebay, branch-trimmers and brass lamp bases in a variety of incongruous combinations based on the characteristics of each element. Employing a consistent method for selecting criteria to combine readymade objects Slotawa works with assemblage within a framework of typologies and classification that obeys its own logic and integrity.
Florian Slotawa was born in 1972 in Rosenheim, and currently lives and works in Berlin. His solo exhibitions include shows at Galerie Nordenhake, Berlin (2015); EVERYDAY LIFE (with Paola Pivi and Bojan Šarčević), Nationalgalerie im Hamburger Bahnhof, Museum für Gegenwart, Berlin (2014); Andere Räume, Arp Museum Bahnhof, Remagen; Local Plants, Artspace, San Antonio (both 2012); P.S.1, MoMA, New York (2009); Solothurn aussen, Kunstverein Solothurn, (2008); One After the Other, Arthouse, Austin (2007); Land gewinnen, Haus am Waldsee, Berlin (2005); Bonn ordnen, Bonner Kunstverein (2004); and Gesamtbesitz, Kunsthalle Mannheim (2002). In 2006 he participated in the 4th Berlin Biennale.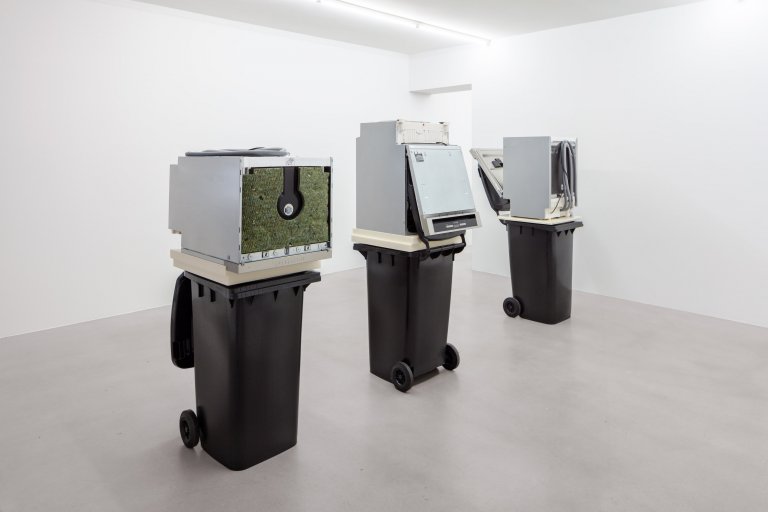 SG.08, 2017, Group of 5 sculptures: dishwasher, styrofoam, garbage bin, detail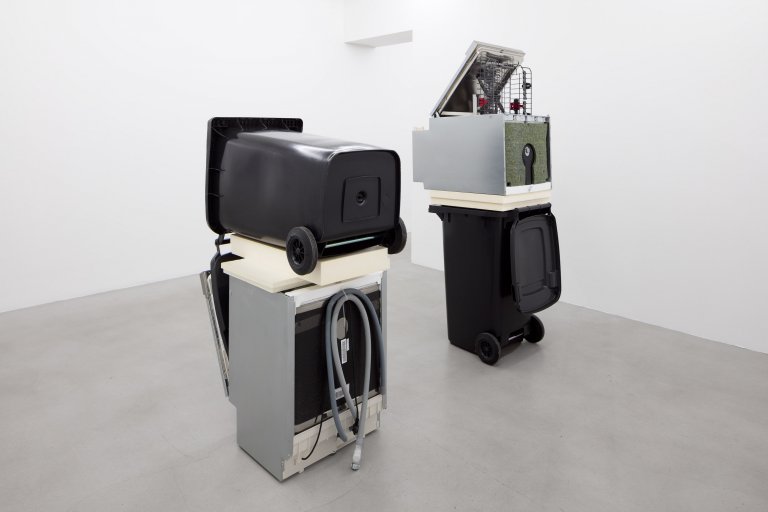 SG.08, 2017, Group of 5 sculptures: dishwasher, styrofoam, garbage bin, detail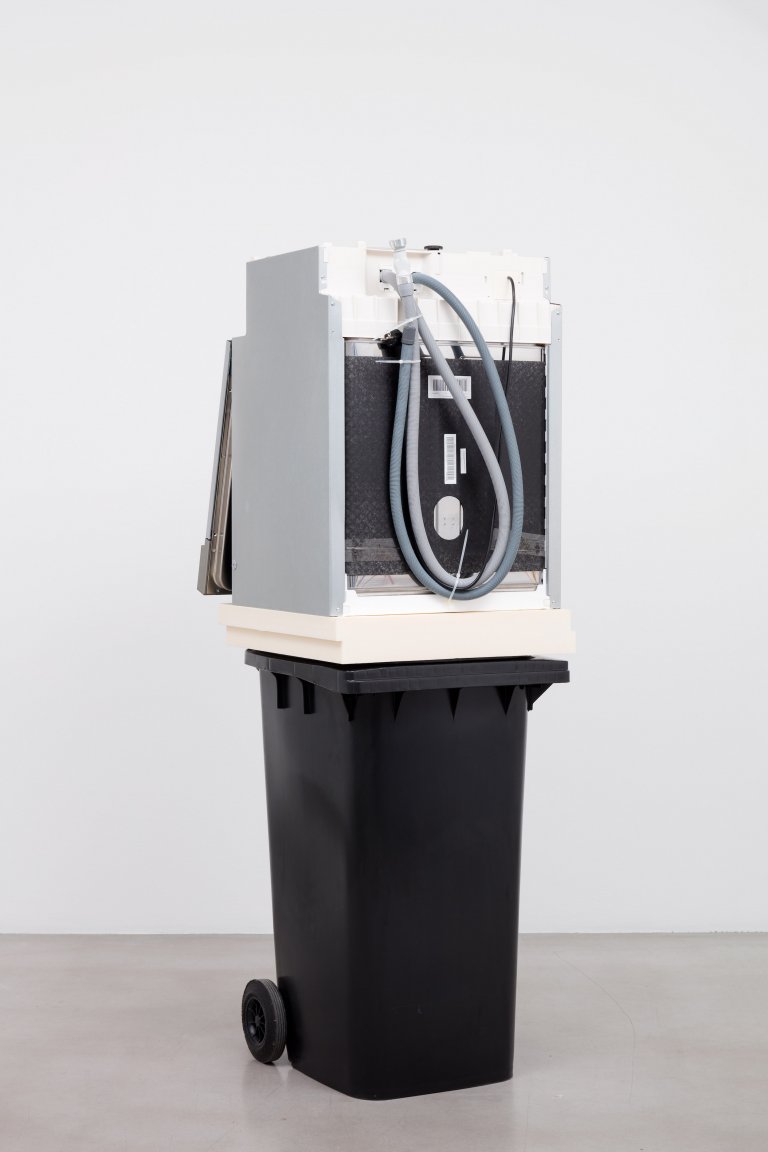 SG.08.2, 2017, dishwasher, styrofoam, garbage bin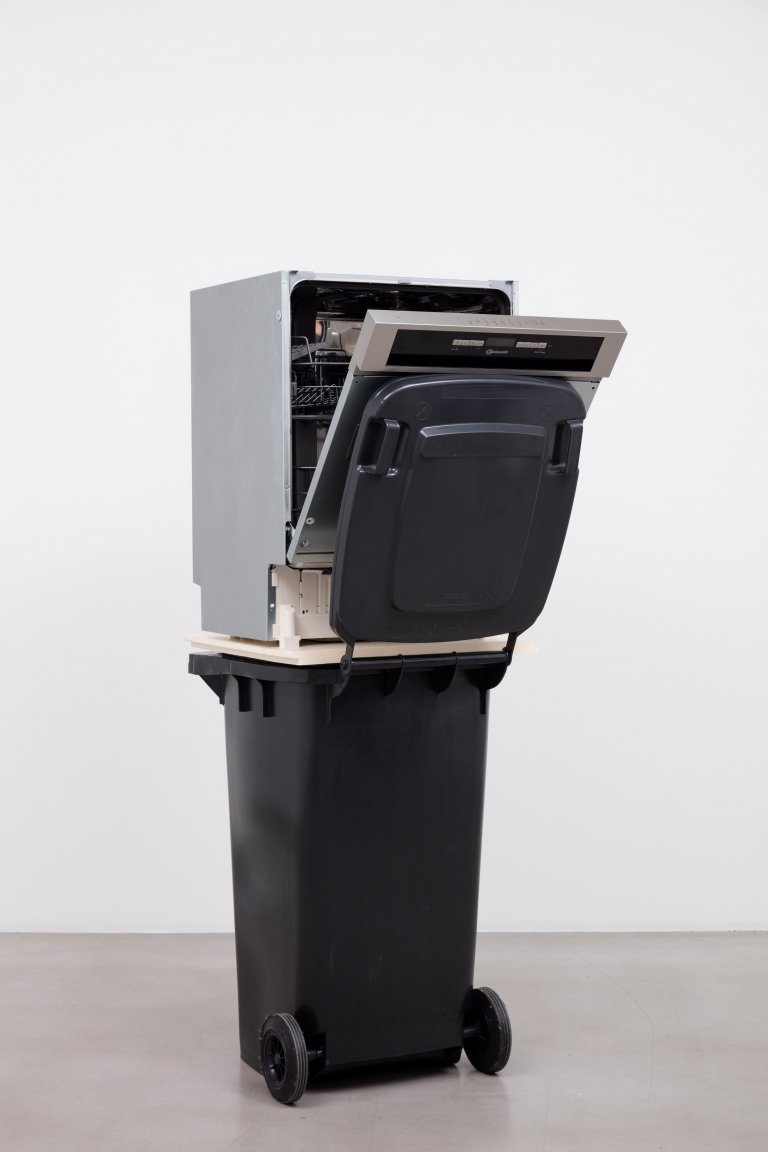 SG.08.3, 2017, dishwasher, styrofoam, garbage bin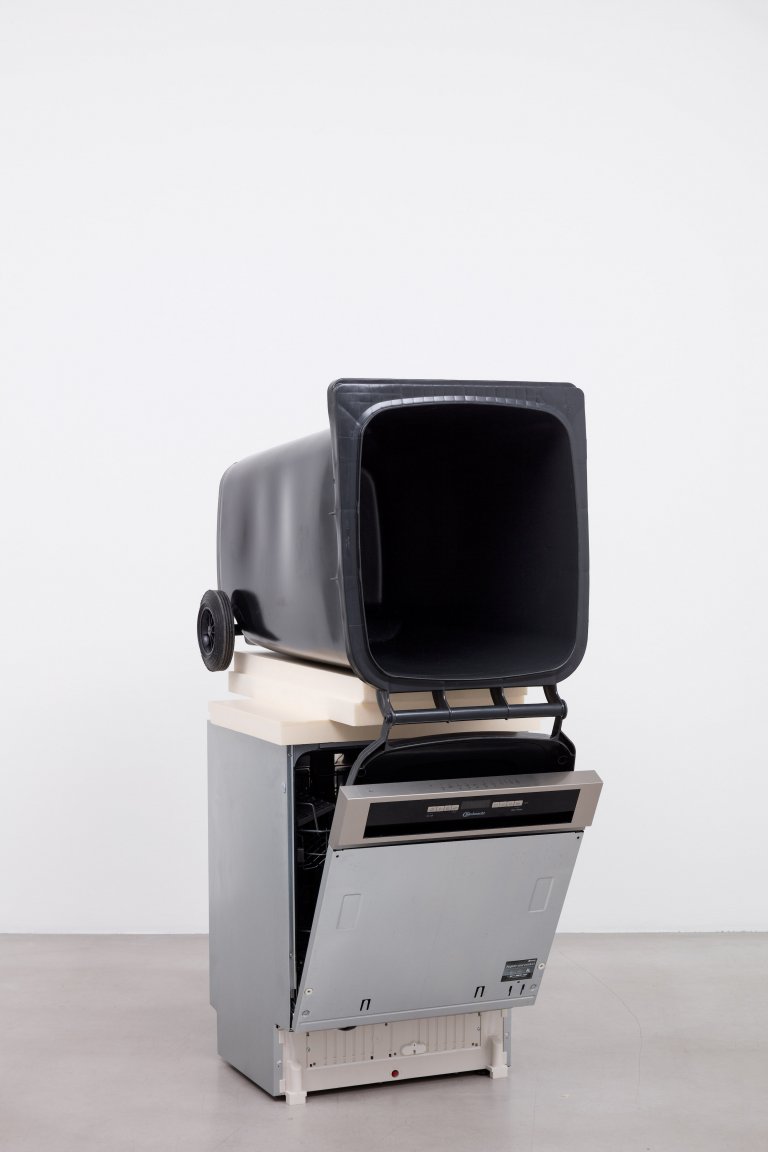 SG.08.5, 2017, dishwasher, styrofoam, garbage bin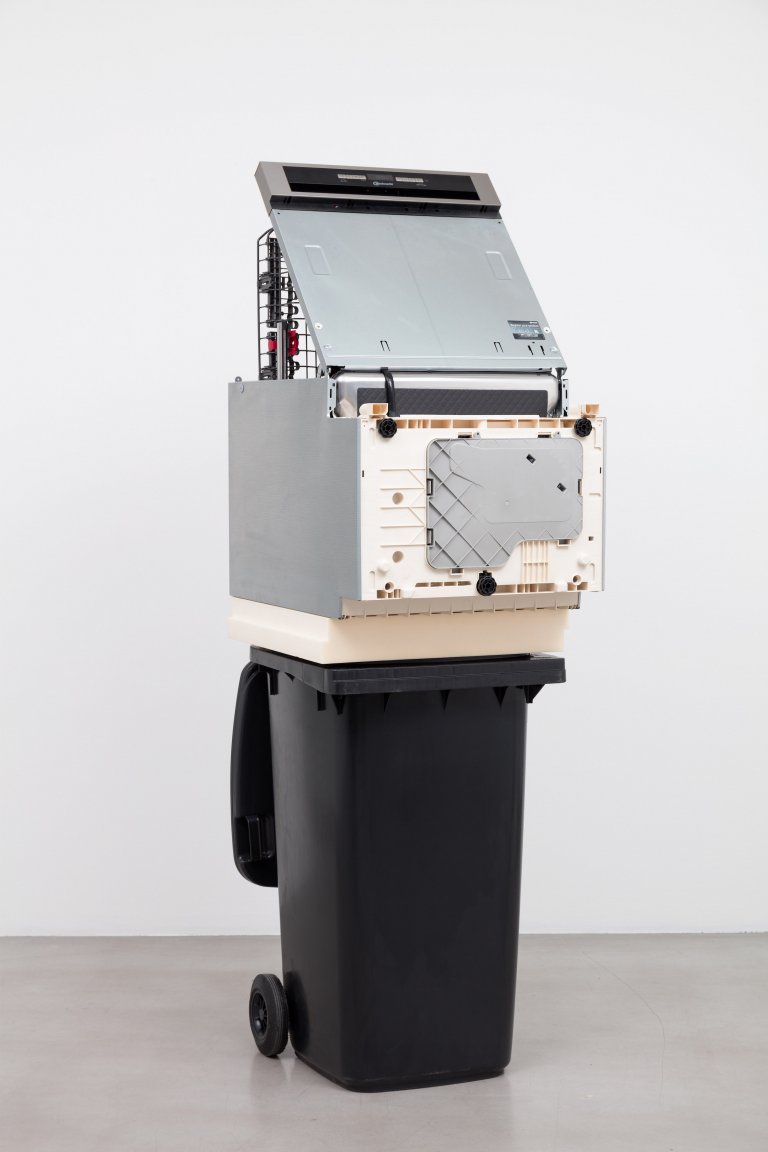 SG.08.4, 2017, dishwasher, styrofoam, garbage bin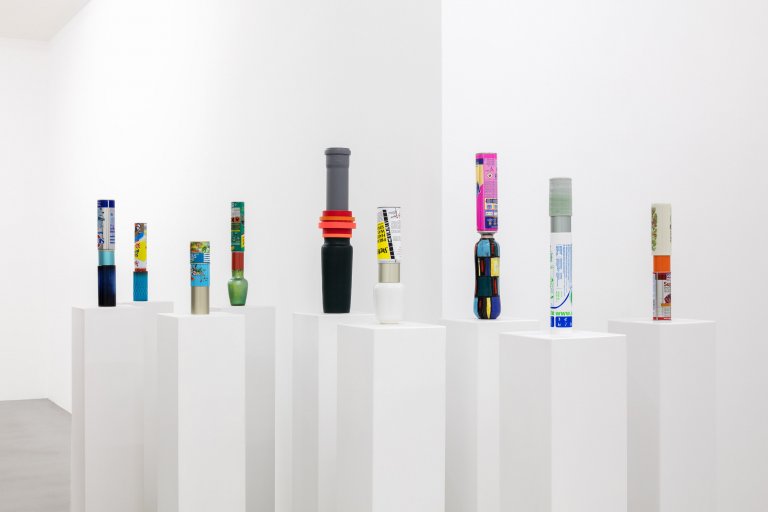 Installation view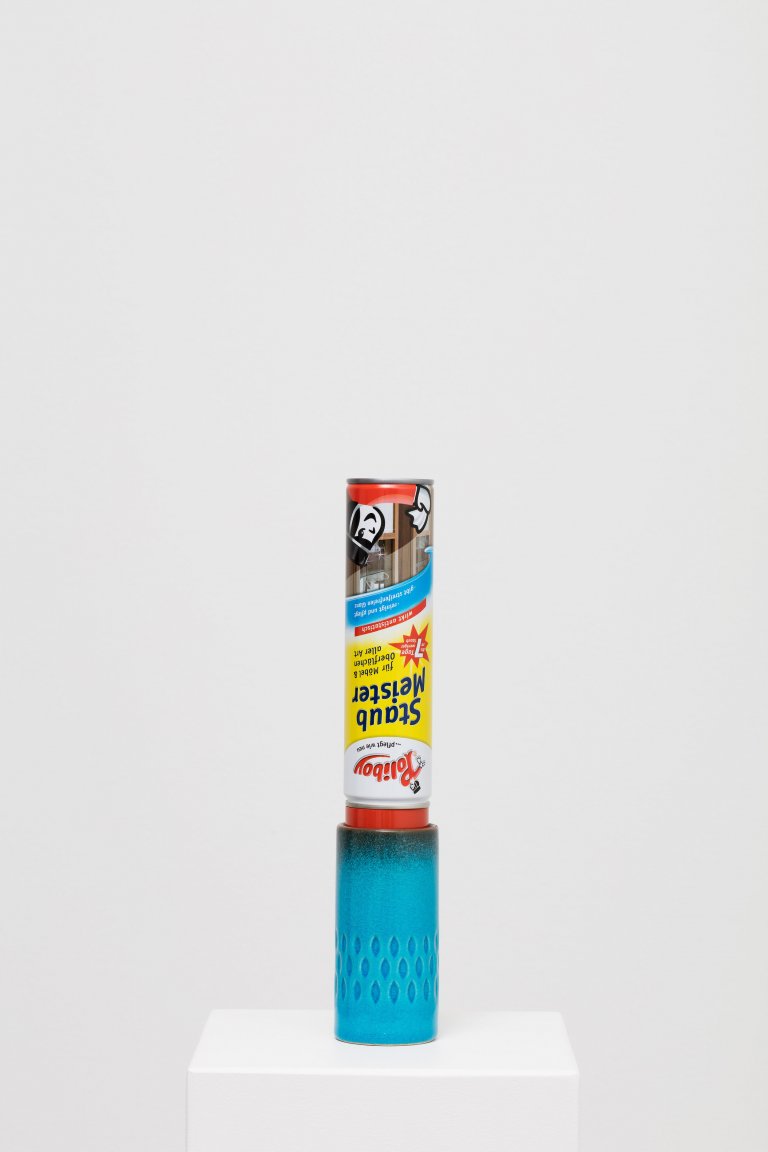 KS.049, 2017, Vase, spray can, aluminium, h= 33.5 cm, ø= 6.5 cm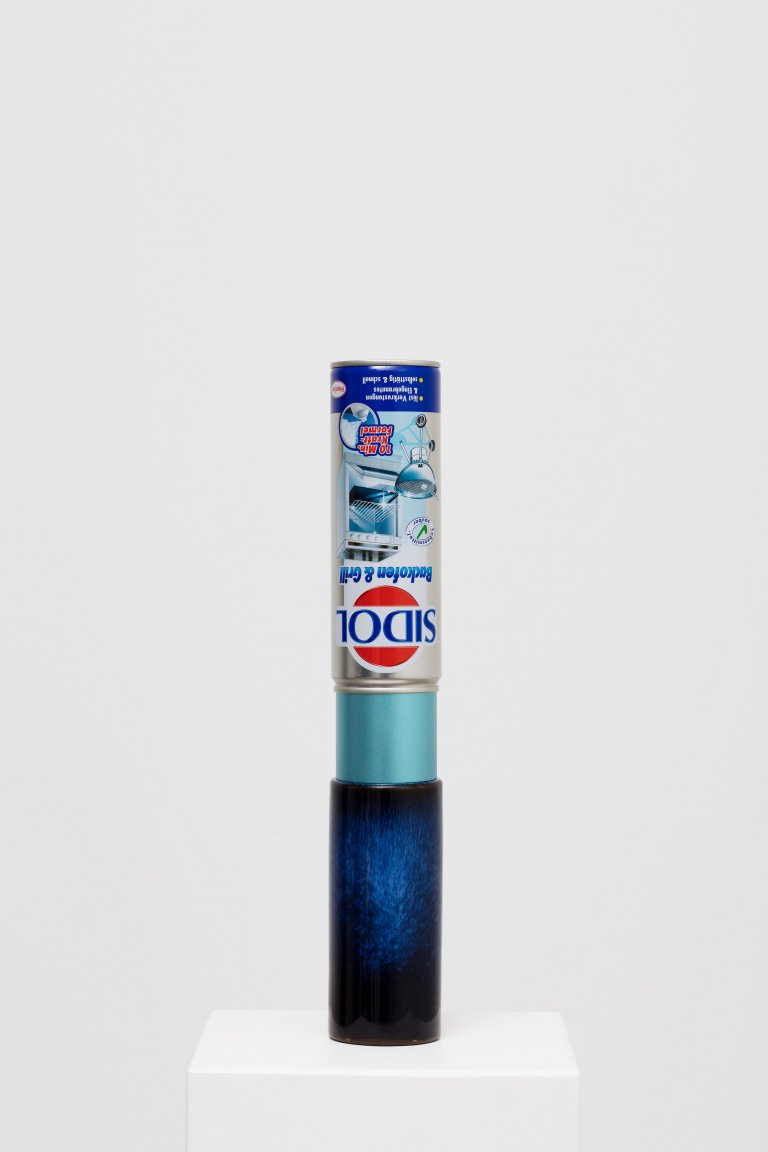 KS.050, 2017, Vase, spray can, aluminium, h= 40.5 cm, ø= 7.5 cm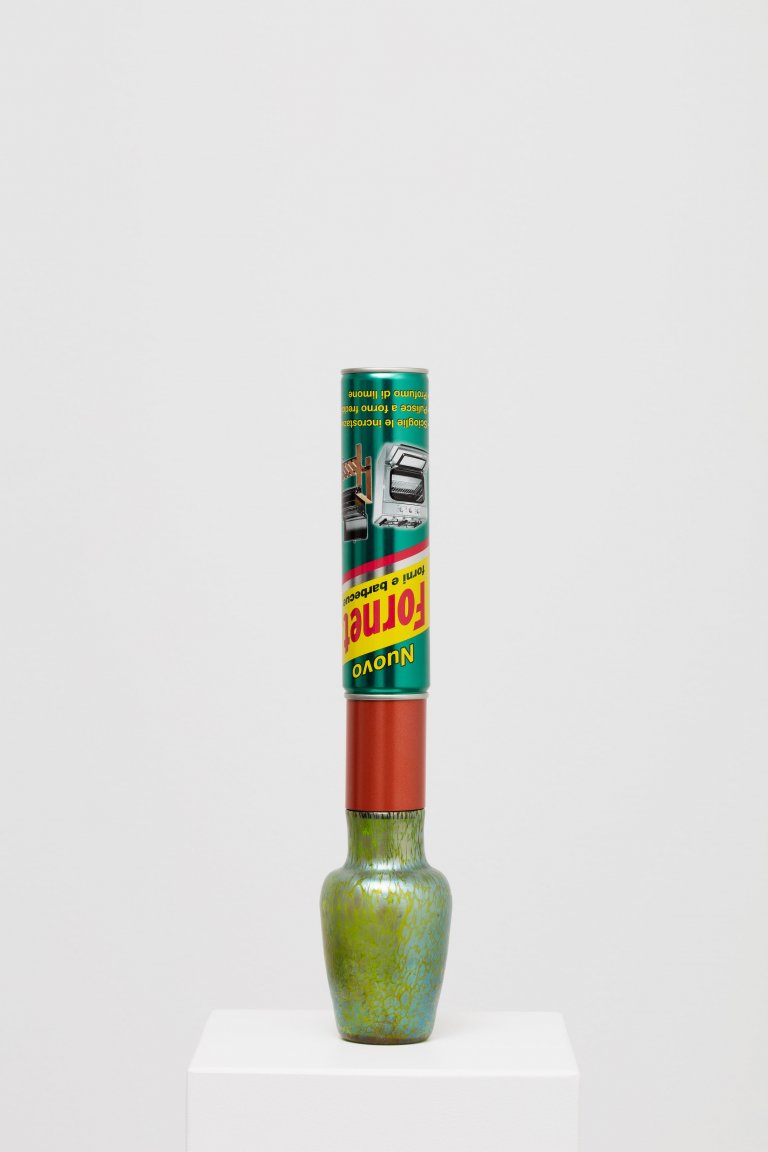 KS.051, 2017, Vase, spray can, aluminium, h= 40 cm, ø= 8 cm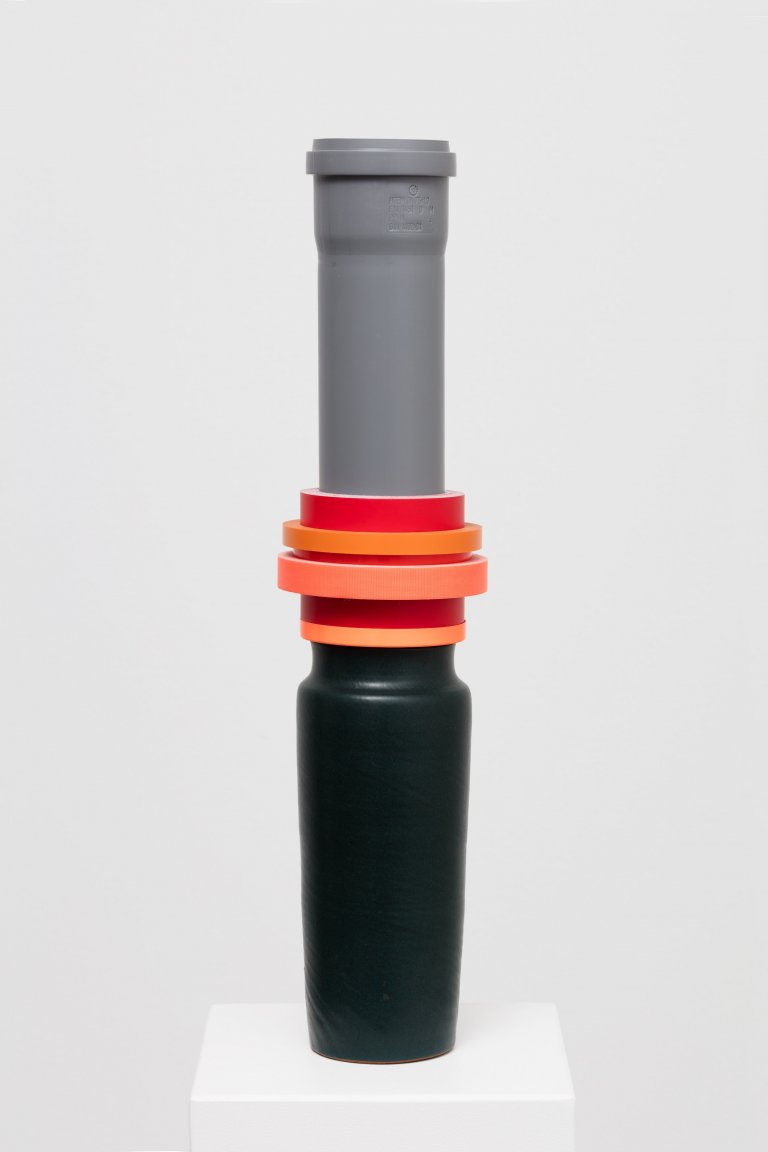 KS.053, 2017, Vase, tape, plastic, h= 54.5 cm, ø= 13 cm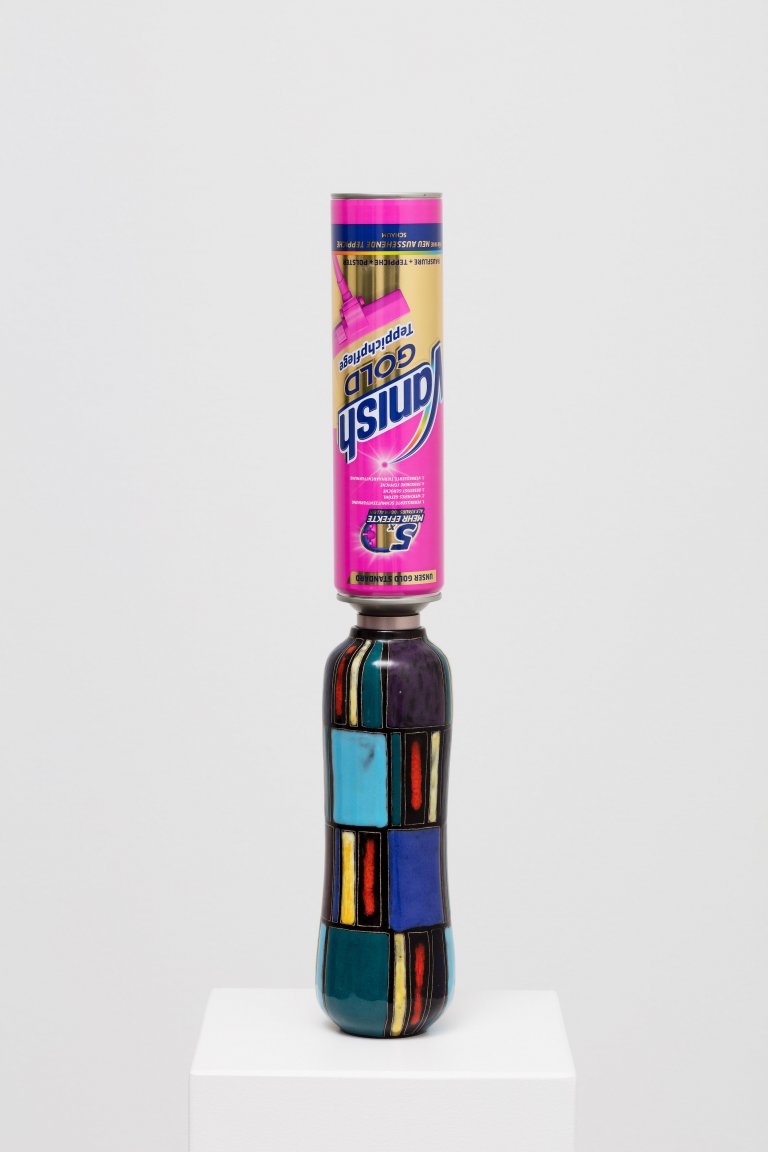 KS.055, 2017, Vase, spray can, aluminium, h= 50.5 cm, ø= 8.5 cm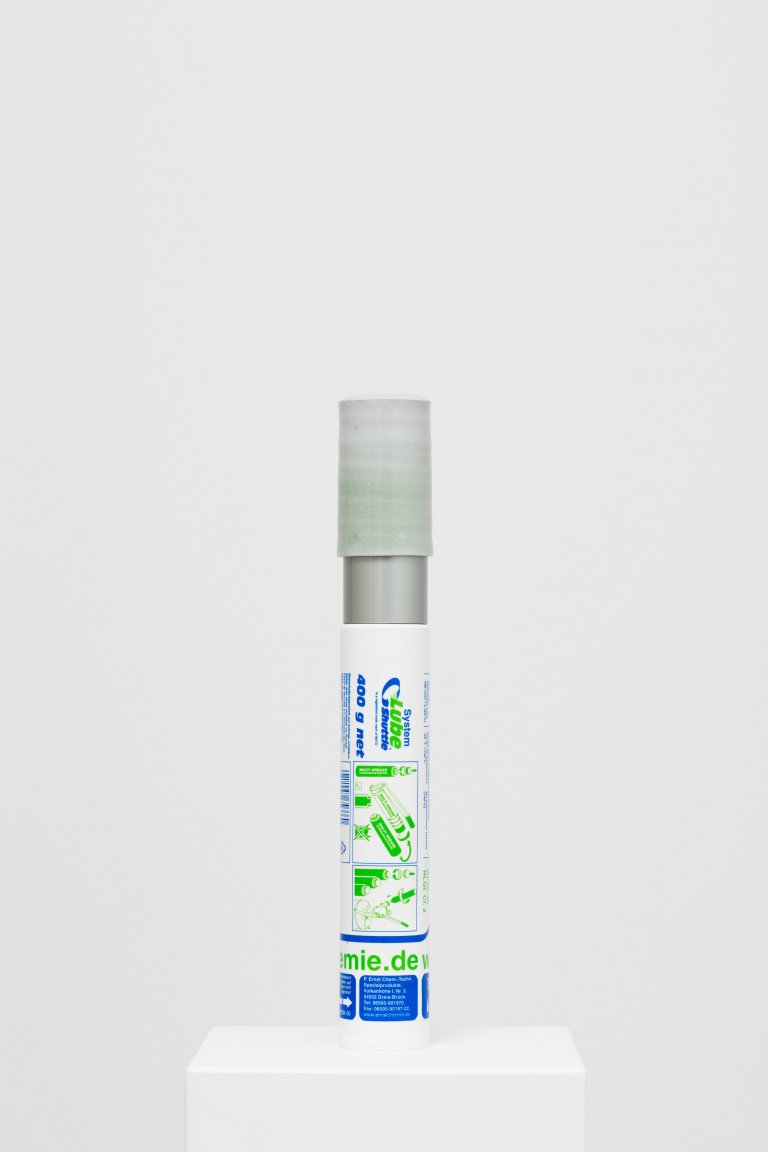 KS.056, 2017, Vase, spray can, aluminium, h= 38 cm, ø= 6 cm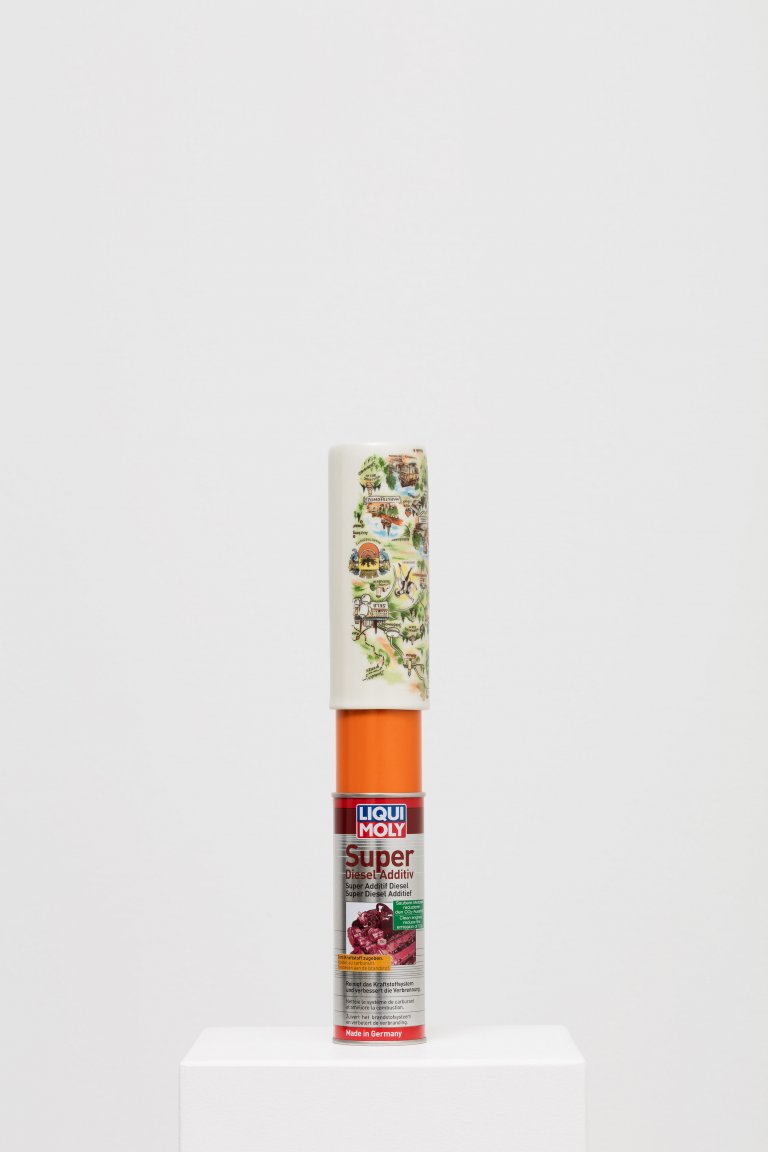 KS.057, 2017, Vase, spray can, aluminium, h= 34.5 cm, ø= 6.5 cm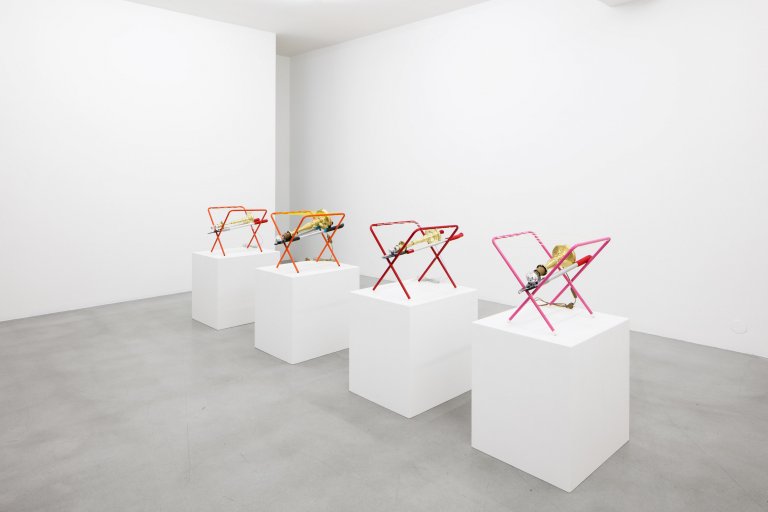 Installation view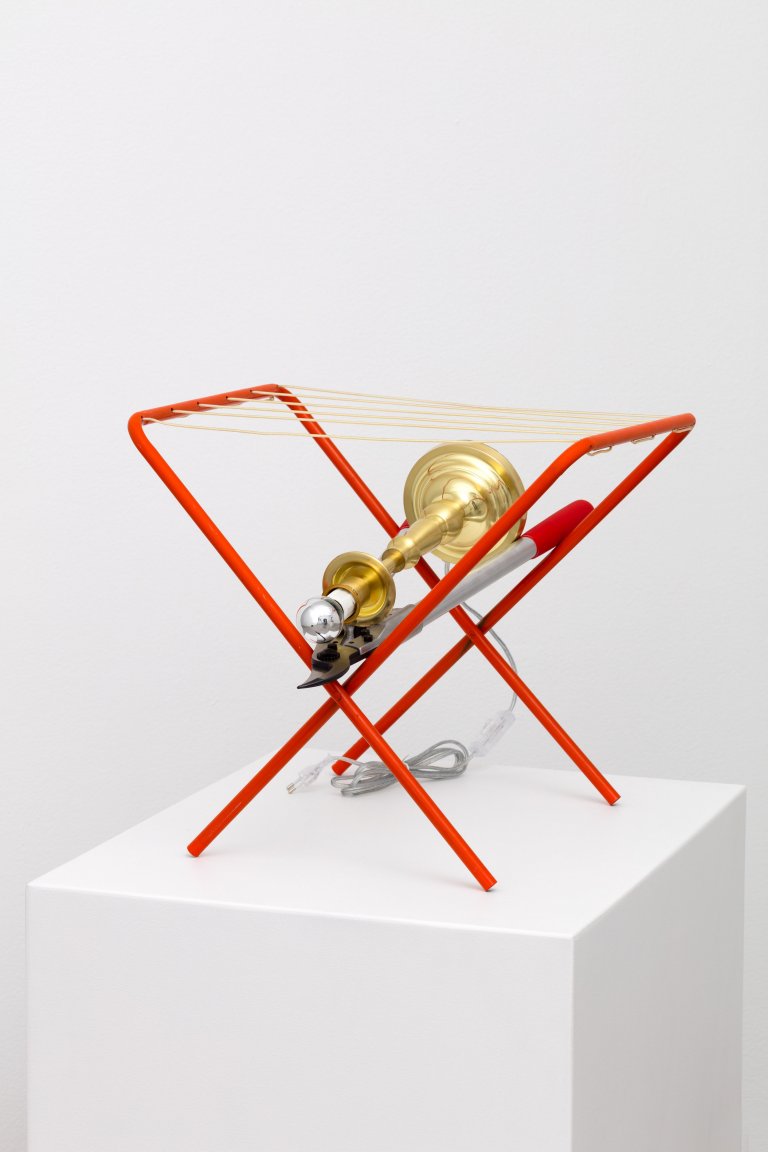 SG.09.1, 2017, Toy clothes rack, branch-trimmer, lamp, 42 x 46 x 57 cm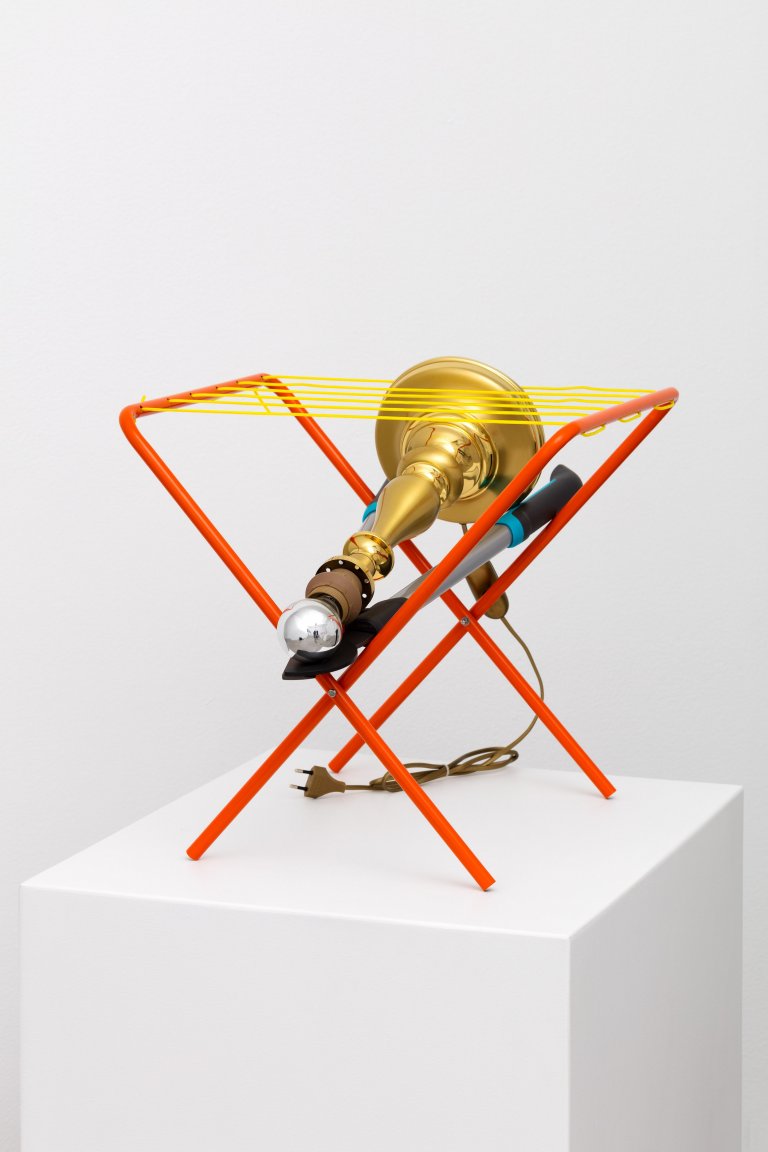 SG.09.2, 2017, Toy clothes rack, branch-trimmer, lamp, 44 x 45 x 64 cm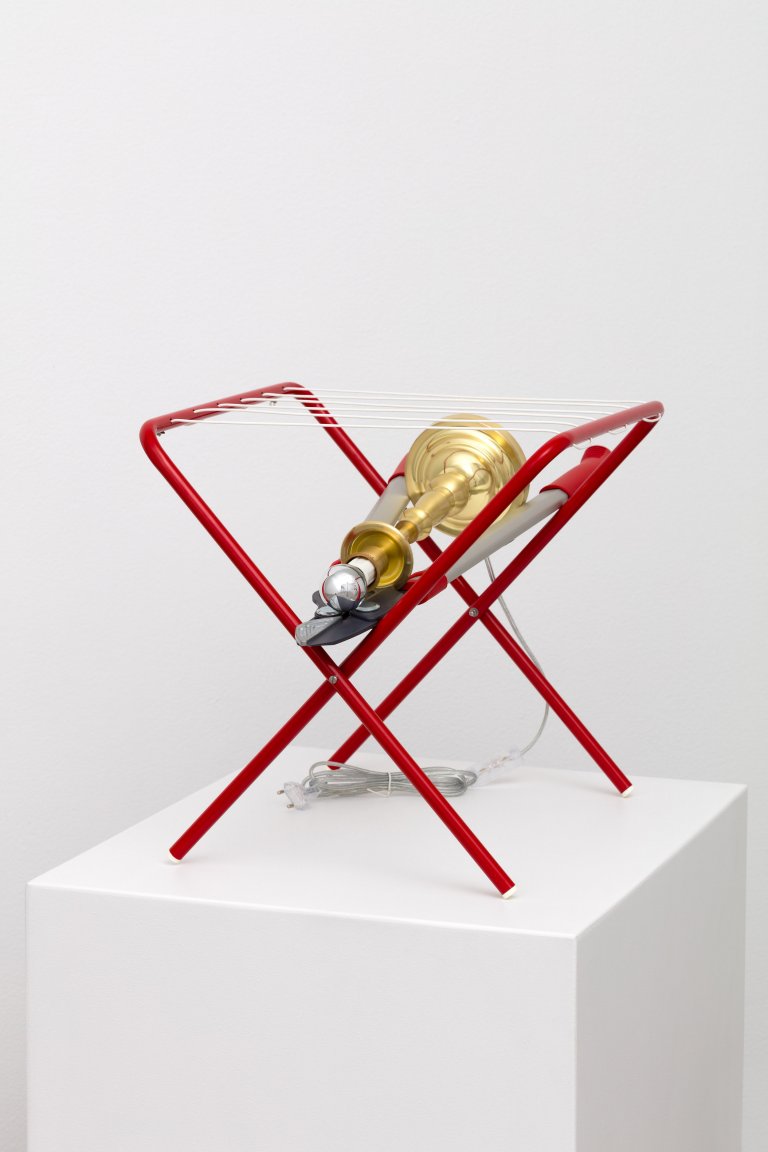 SG.09.3, 2017, Toy clothes rack, branch-trimmer, lamp, 43 x 42 x 65 cm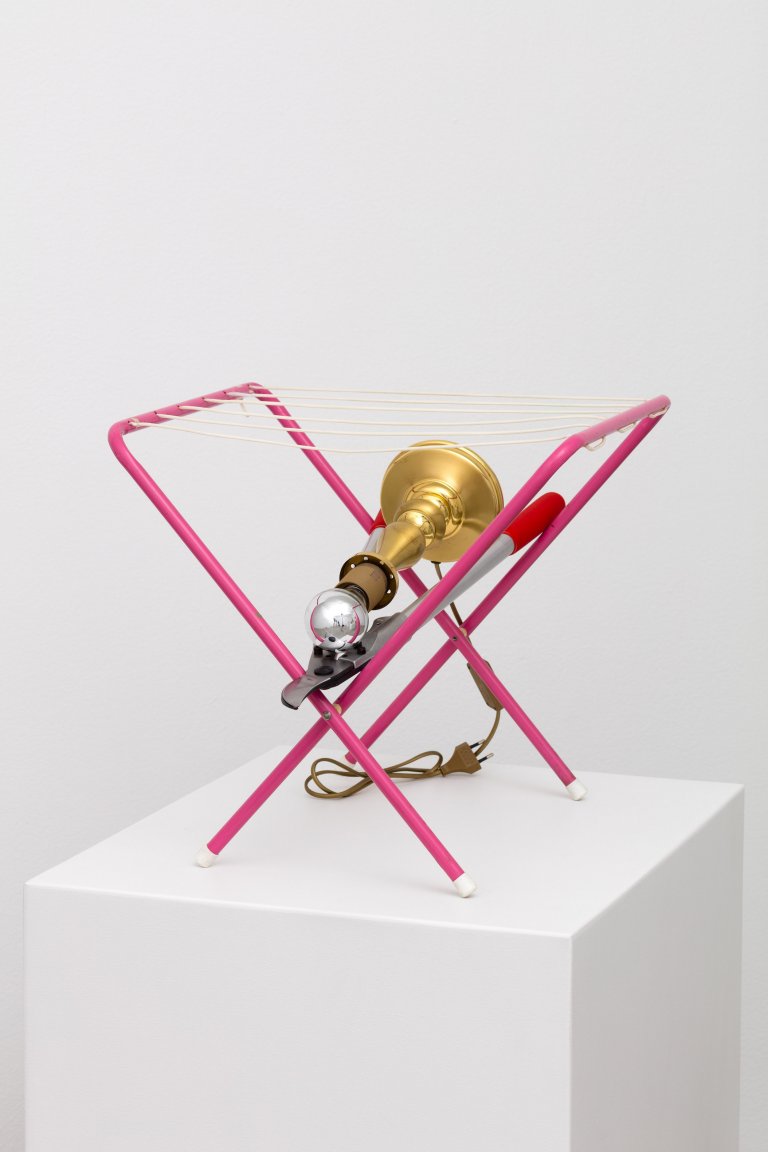 SG.09.4, 2017, Toy clothes rack, branch-trimmer, lamp, 43 x 46 x 57 cm