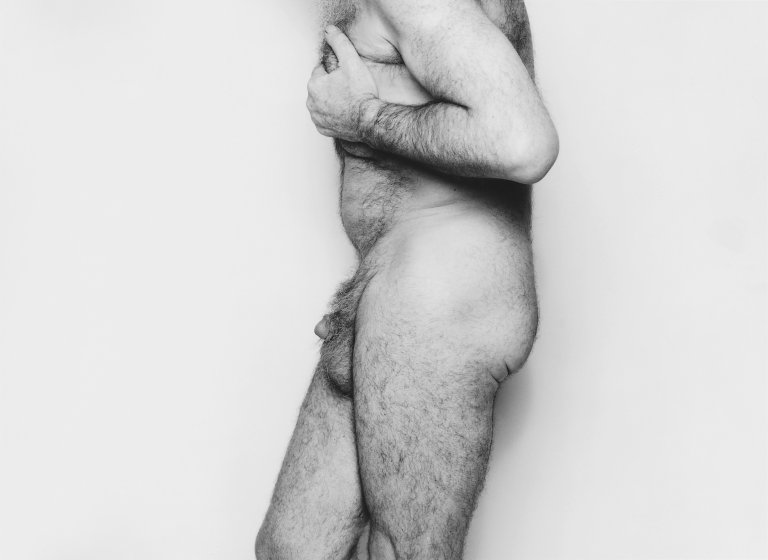 John Coplans, Self portrait (side view, hand on chest), 1985, gelatin silver print, 51 x 61 cm
John Coplans
,

Florian Slotawa

,

June Crespo
»Kinships: John Coplans, June Crespo, Florian Slotawa«

Mexico City , February 05, 2019 - March 23, 2019

Nordenhake Mexico presents 'Kinships', named after a Spanish word Parentescos meaning family relationship, kinship or relatedness. The new exhibition project includes the work of artists John Coplans (London, 1920 - New York, 2003), June Crespo (Pamplona, 1982 - Bilbao) and Florian Slotawa (Rosenheim, 1972 - Berlin).

During her stay in Mexico City, June Crespo produced a series of sculptures made out of concrete, textiles and flowers, among other materials, for the gallery space. One of the starting points of her creative process comes from observing the small voids between buildings created by seismic movements. The artist associates buildings, in their joining together, squeezing together, or slightly separating from each other as time goes by, with rhythms of human intimacy and distance over a lifetime. Crespo extracts negatives from the gap between the gallery and the neighboring house to produce a concrete cast. The works take as their point of departure object forms such as radiators and leaves taken from the gallery garden, in order to produce sculptures that incorporate flowers and blue or red pigments. Likewise, the concrete elements merge with everyday objects such as a mirror wrapped in newspaper or the artist's clothes. In this way, she creates a constellation of entities - or bodies - installed on the floor of the gallery, following a complex and precise system of affections conceived by the artist's intuition.

read more

John Coplans' black and white photographs become strongly politicized through the exposure of the artist's aged and exposed body. One of the artist's key features is the self-portrait of distinct body parts in almost infinite poses and movements. Alongside the development of his artistic practice from the 80s until his death in 2003, Coplans worked as a curator and art critic, serving as editor-in-chief of Artforum throughout the 70s. In his later years Coplans returned to his role as artist, which he had been forced to interrupt due to the outbreak of the Second World War. The poetic subtlety of his photographs is inextricable from the political power of showing his aged body in multiple temporalities, which together generate a soliloquy that embraces his various instances. Such repetitive display of the aged body evokes, while simultaneously disrupting, the tradition of sculpture within the fine arts.

The work of Florian Slotawa exposes the destinies, and links between the objects produced by a postindustrial society. The conceptual practice of the artist is based on the combination and serialisation of pre-existing objects as a means of exploring the rigorous methodologies of organization within artistic discourse. Slotawa combines bought and found objects, such as ceramic cups and spray cans of the same color and diameter. The artist has also worked intensely with photography to document assemblages of installations that only exist during the time of the exhibition. In contrast to the almost alchemical processes of Crespo and the exuberant performativities of Coplans, the assamblages of Slotawa are re-ordered in the shape of disquieting indexes, which in turn are bodies of fragmented objects that find a meticulously and lyrically disturbing material and discursive unity.

The exhibition speculates on strong links or antagonisms between works of art produced in very different contexts and times. It converges ambiguous notions of the real and the fictitious, limited by space-time discourse that surround the temporary exhibition.

June Crespo was born in 1982 in Pamplona, Spain. She currently lives and Works in Bilbao, Spain. She holds a degree in Fine Arts from the University of the Basque Country (2005) and has recently completed the residency program De Ateliers (Amsterdam, 2015-2017). Projects and solo exhibitions include Ser dos (2017) y Cosa y Tú (2015), CarrerasMugica gallery, Bilbao; Chance Album nº1, etHALL gallery (Barcelona 2016), Kanala, MARCO (Vigo 2016). She has participated in group exhibitions including: foreign bodies, P420 Gallery (Bologna 2018), escucho tus pasos venir, Heinrich Ehrhardt gallery (Madrid 2018), Generación2017, La Casa Encendida, Madrid 2017, fluxesfeverfuturesfiction, Azkuna zentroa, Bilbao 2016, Wild Things, The Green Parrot, Barcelona 2014, Hitting it off, P-exclamation, New York, 2014, Pop Politics, CA2M, Madrid 2012 and Antes que todo, CA2M, Madrid, 2010.

John Coplans grew up between London and South Africa. After the Second World War, he applied for an arts education grant and began painting. In 1957 his paintings were included in Metavisual, Tachiste, and Abstract Art, the first survey of British post-war abstract art. Coplans moved to San Francisco in 1960, and began teaching basic design at the University of California, Berkeley. He was one of the founding editors of the magazine Artforum (1962) with Phil Leider and gradually became involved in art criticism. In 1963 he organized the exhibition 'Pop Art USA' at the Oakland Art Museum. Between 1965-67, he was the director of the Art Gallery, University of California, Irvine, where he organized the exhibition Abstract Expressionist Ceramicsand later became senior curator at the Pasadena Art Museum where he organized the exhibition Serial Imagery. He curated a series of exhibitions with accompanying catalogues between 1967 and 1978, most importantly James Turrell (1967), Robert Irwin (1968), Roy Lichtenstein (1968), Andy Warhol (1970), Richard Serra (1970), Donald Judd (1971), Ellsworth Kelly (1972), and Weegee: Täter und Opfer (1978). In 1971 Coplans moved to New York to take over editorship of Artforum. Stepping down from Artforum in 1980, he became director of the Akron Art Museum in Ohio. At Akron, John Coplans organized the first American exhibition of Brancusi's photographs and the first American exhibition of John Heartfield's montages. Coplans moved back to New York in 1981 and began his career in photography. He immediately received widespread acclaim, his works shown in and acquired by museums in Europe and the United States. John Coplans has exhibited with Galerie Nordenhake since 1996.

Florian Slotawa was born in 1972 in Rosenheim, and currently lives and works in Berlin. His solo exhibitions include STUTTGART SICHTEN, Sculptures of the Staatsgalerie Stuttgart, Deichtorhallen Hamburg; Everyday Life (mit Paola Pivi und Bojan Šarčević), Hamburger Bahnhof Museum für Gegenwart, Berlin (2014); "Andere Räume", Arp Museum Bahnhof, Remagen (2012); "Local Plants", Artspace, San Antonio (2012); P.S.1, MoMA, New York (2009); "Solothurn aussen", Kunstverein Solothurn, (2008); "One After the Other", Arthouse, Austin (2007); "Land gewinnen", Haus am Waldsee, Berlin (2005); "Bonn ordnen", Bonner Kunstverein (2004); and "Gesamtbesitz", Kunsthalle Mannheim (2002). He has taken part in numerous group exhibitions internationally, most recently at Kunstverein Wolfsburg (2016 and 2006), Guggenheim Bilbao and Haus am Lützowplatz (both 2016), Hamburger Kunsthalle (2015), MoCA, Taipei, Muzeum Sztuki, Lodz, Vancouver Art Gallery (all 2013), Museum für Moderne Kunst, Frankfurt/Main, Pinakothek der Moderne, München (all 2012), Museum of Contemporary Photography, Chicago (2009), Kunstmuseum Wolfsburg (2008), as well as ZKM Karlsruhe and Sprengel Museum, Hannover (both in 2007). His installation "Ersatzturm" was presented in the 4th Berlin Biennale (2006). In 2013 he participated in the Aichi Triennale 2013, Nagoya. After exhibitions in 2009 and 2015 in Berlin, his first show at Galerie Nordenhake Stockholm opened in february 2017. In 2018 he had the major exhibition STUTTGART SICHTEN, Sculptures of the Staatsgalerie Stuttgart, Deichtorhallen Hamburg .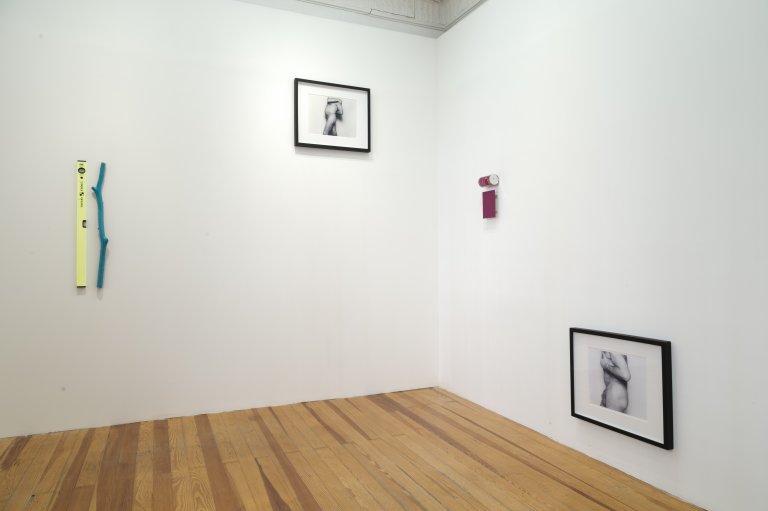 Installation view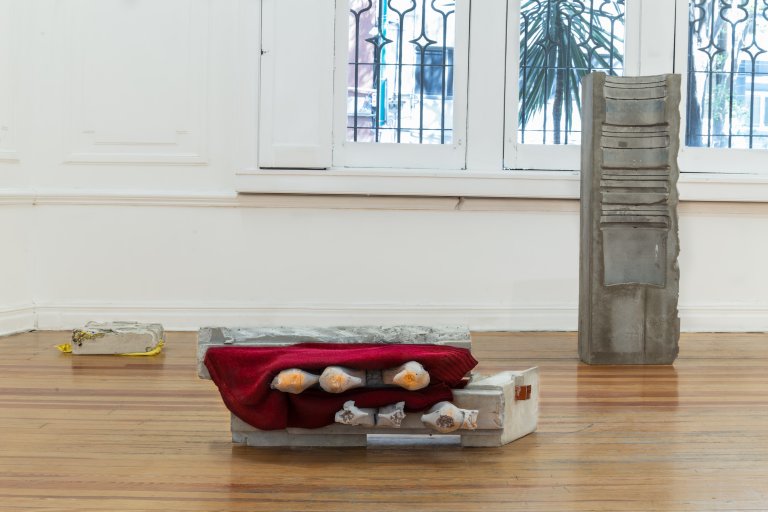 Installation view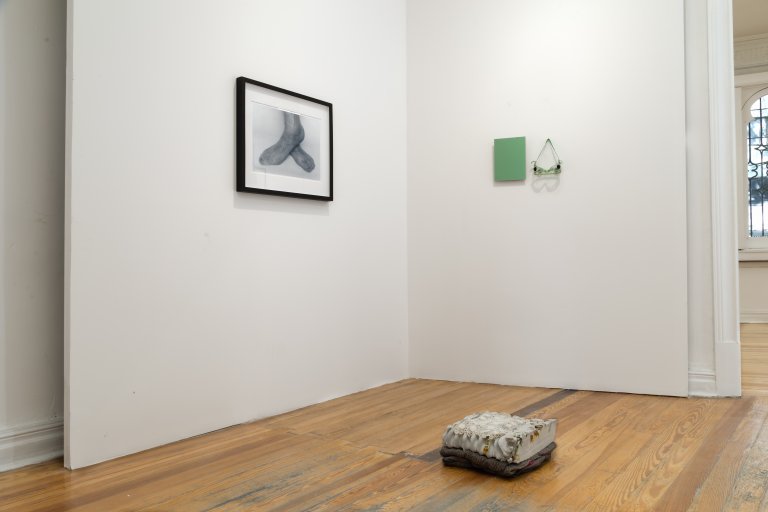 Installation view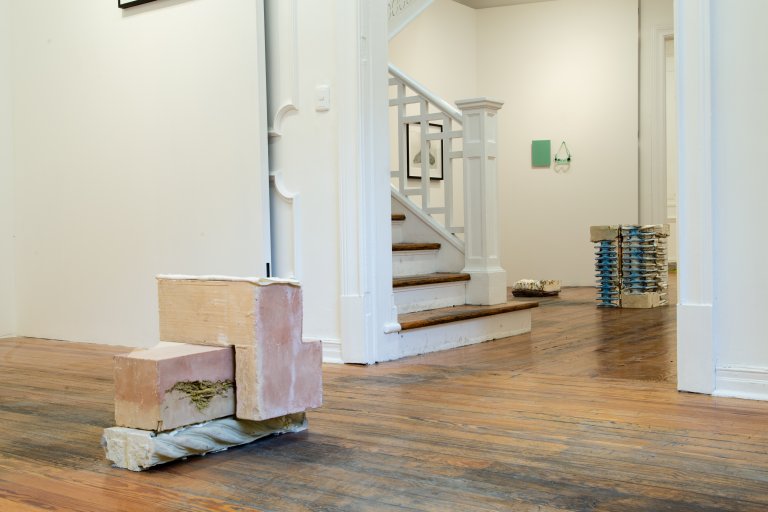 Installation view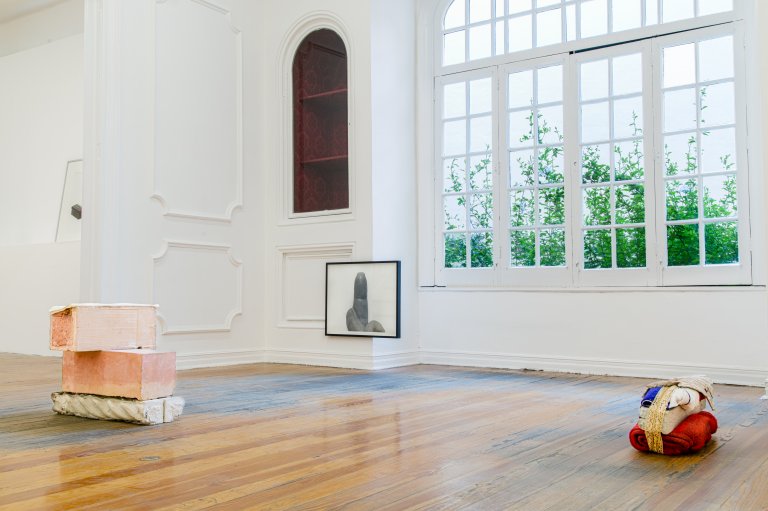 Installation view
Installation view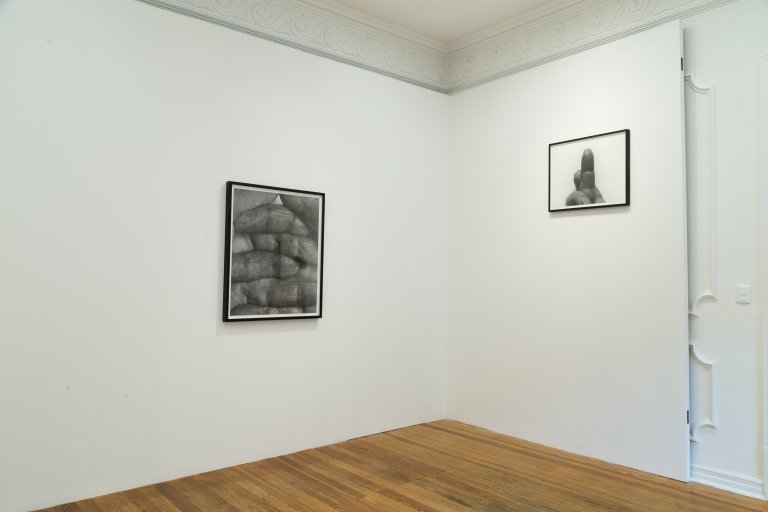 Installation view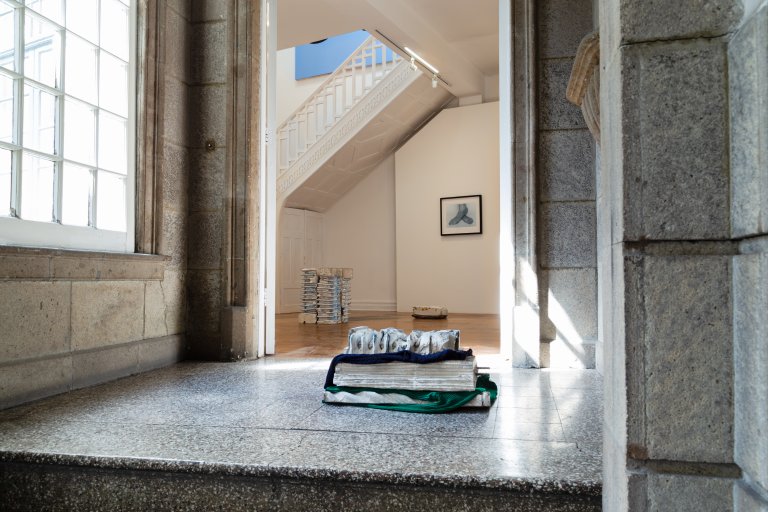 Installation view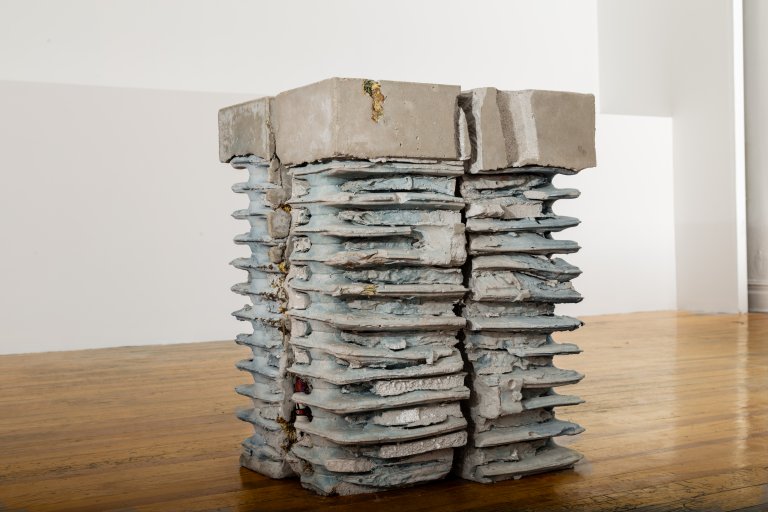 June Crespo, Régimen Diurno, 2019, concrete, flowers, pigments, mirror, newspaper, 61 x 47 x 43 cm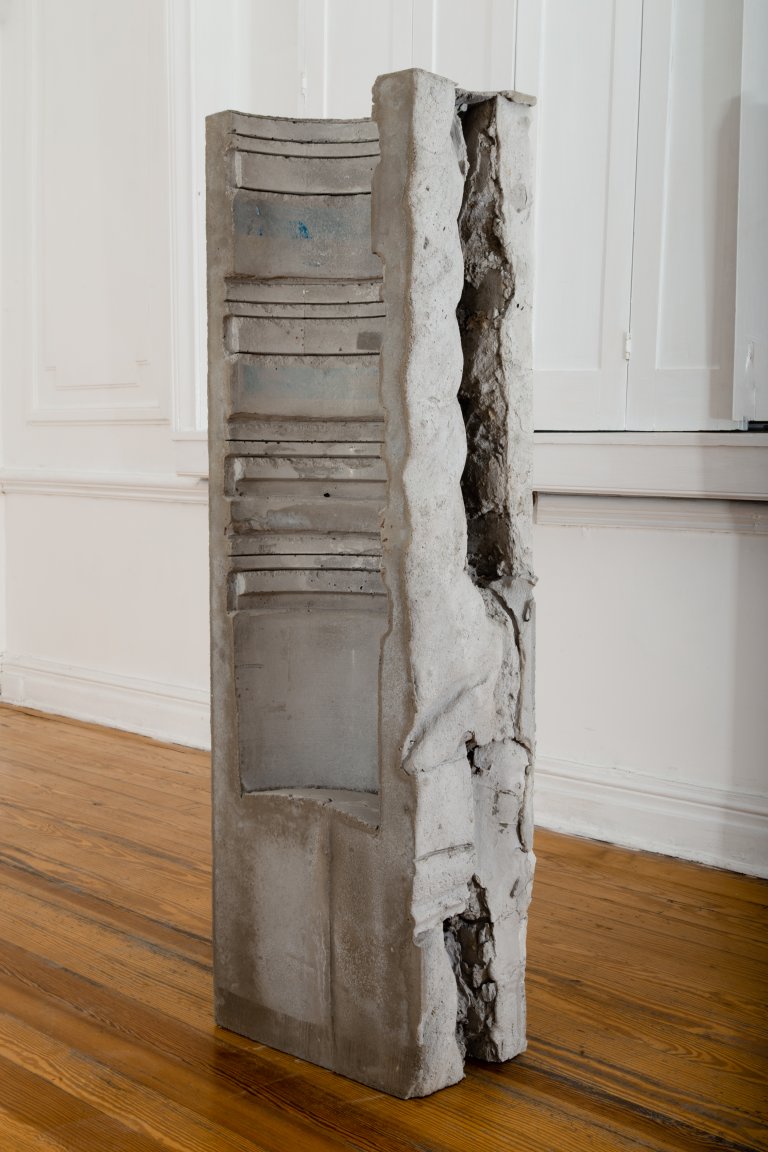 June Crespo, Espacio de ti a mí, 2019, concrete, pigments, 127 x 40 x 23 cm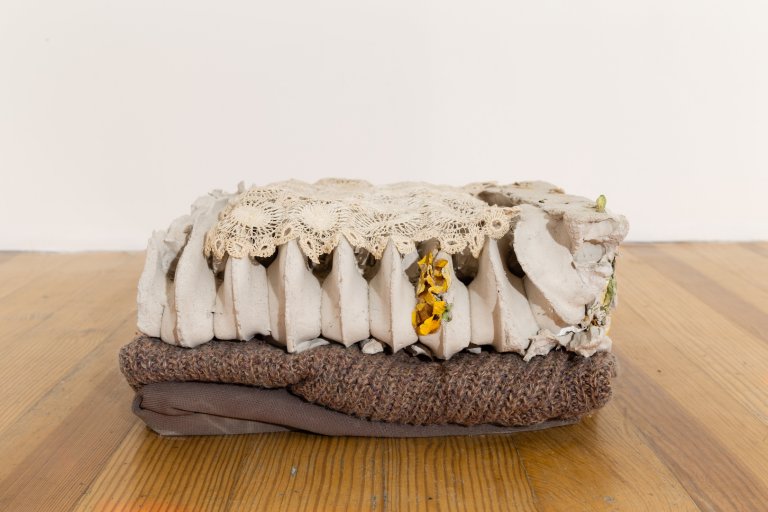 June Crespo, Parentescos (Amama), 2019, concrete, flowers, textile, 13 x 38 x 31cm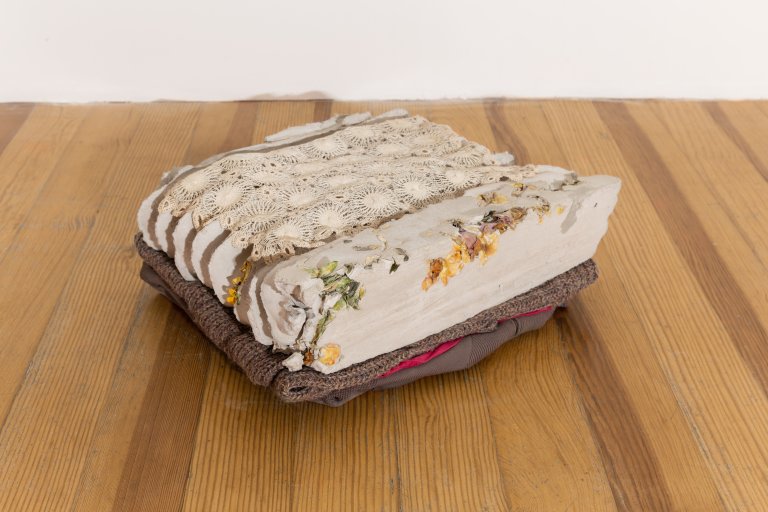 June Crespo, Parentescos (Amama), 2019, concrete, flowers, textile, 13 x 38 x 31cm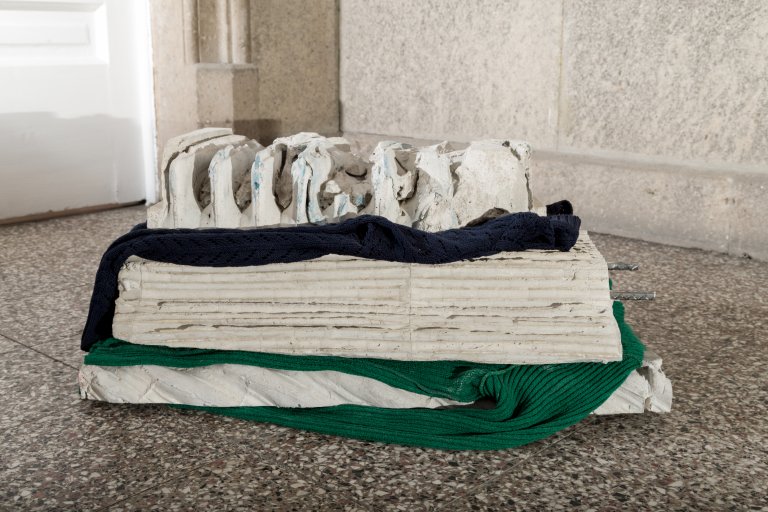 June Crespo, Parentescos (Erraia), 2019, concrete, textile, 28 x 55 x 39 cm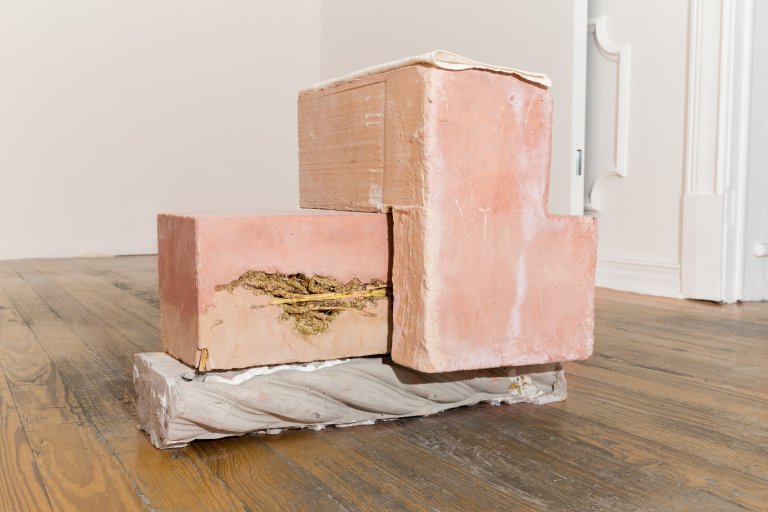 June Crespo, Régimen diurno, 2019, concrete, flowers, pigments, textile, 47x42x55cm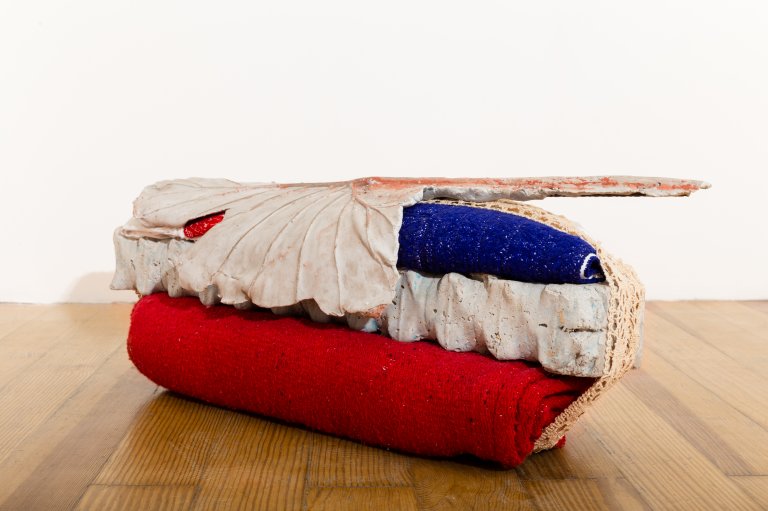 June Crespo, Parentescos (Ama alaba), 2019, textile, epoxy, metal, concrete, pigments, 25 x 69 x 21cm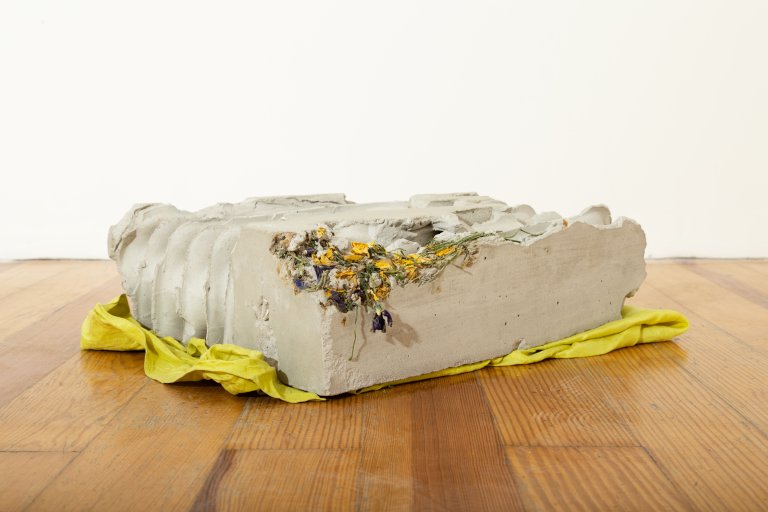 June Crespo, Mismo Calor, 2019, concreto, flores, textil, 12 x 40 x 31cm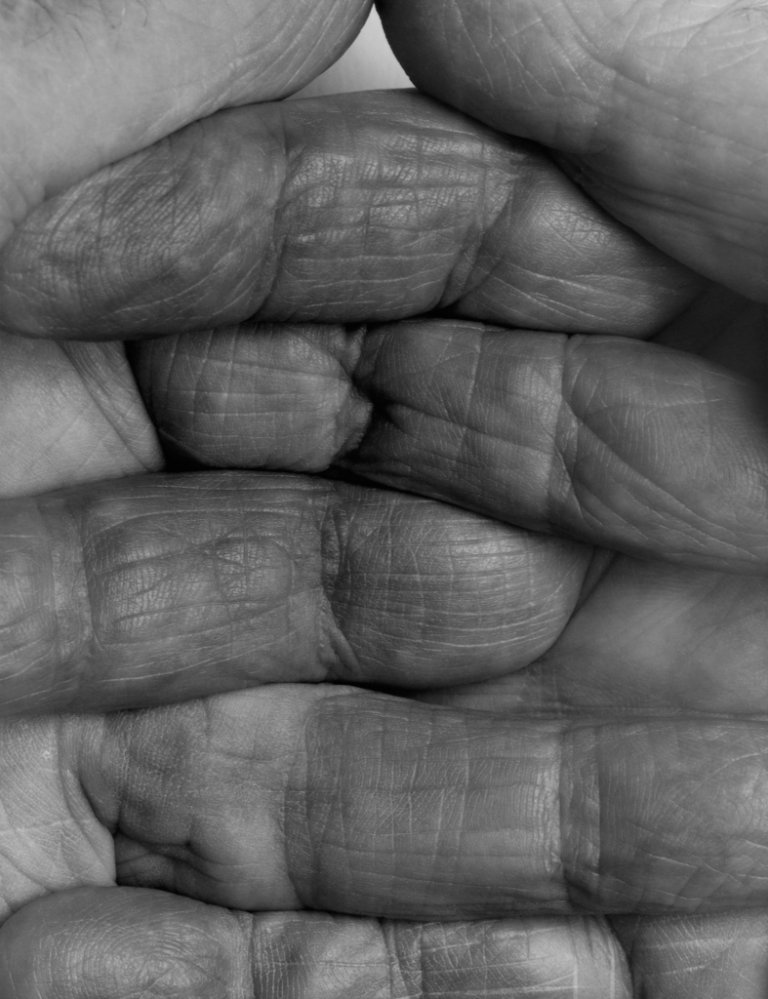 John Coplans, lnterlocking fingers, 1999, gelatin silver print, 93 x 75 cm
John Coplans, Self Portrait (Feet Crossed), 1985, gelatin silver print, 41 x 51 cm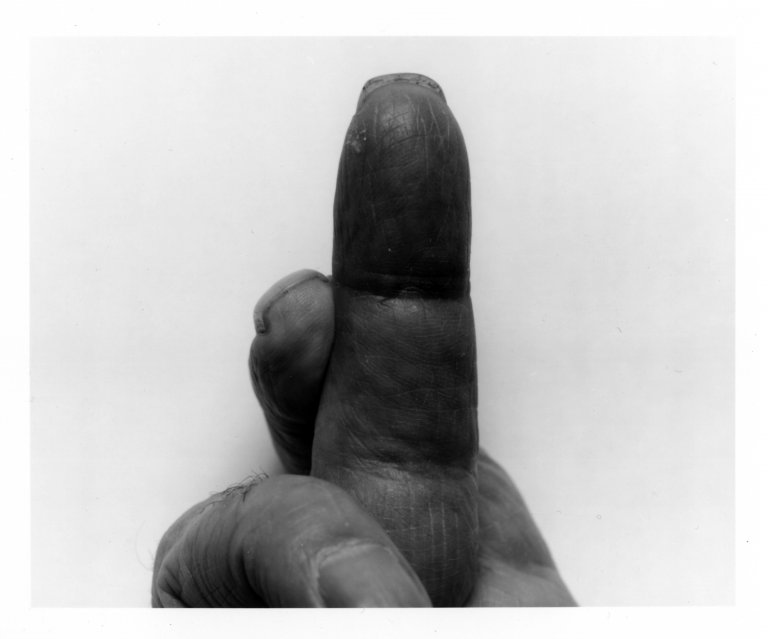 John Coplans, (Crossed Fingers nº 1), 1999, gelatin silver print, 52,5 x 62,5 cm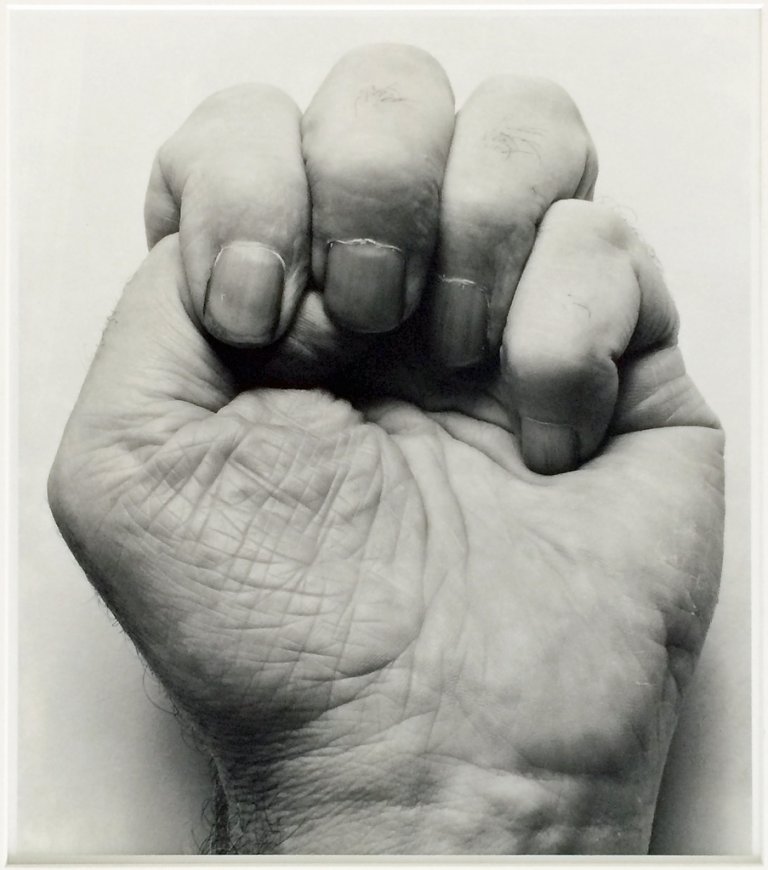 John Coplans, Self Portrait, (Clenched Hand), 1987, gelatin silver print, 52 x 45.3 cm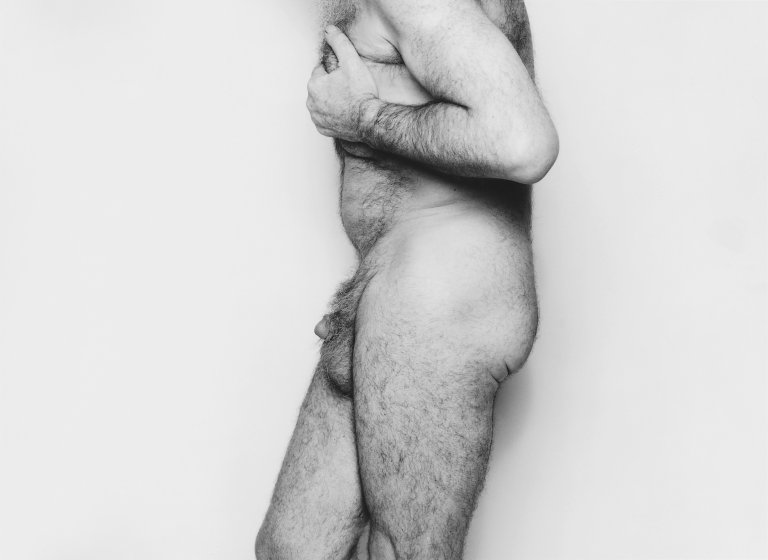 John Coplans, Self portrait (side view hand on chest), 1985, gelatin silver print, 51 x 61 cm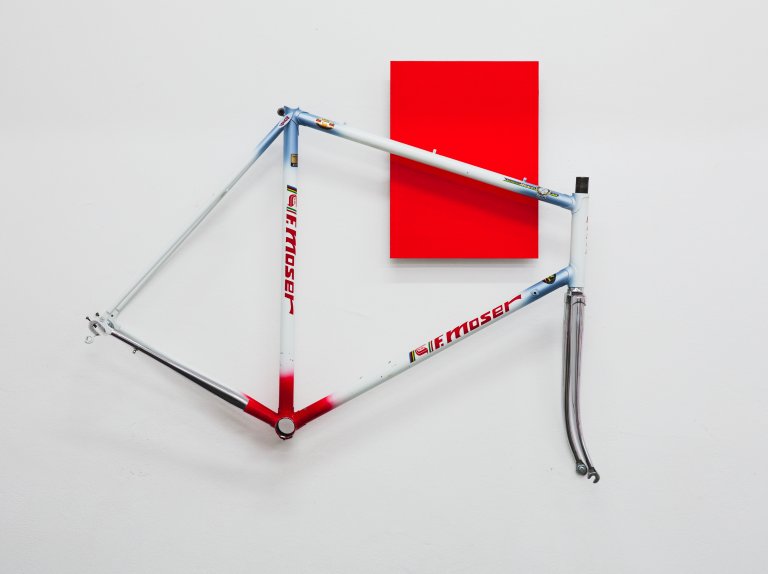 Florian Slotawa, NCS S 0585-Y80R, 2015, bicycle frame, acrylic on aluminum, 90 x 104 x 15 cm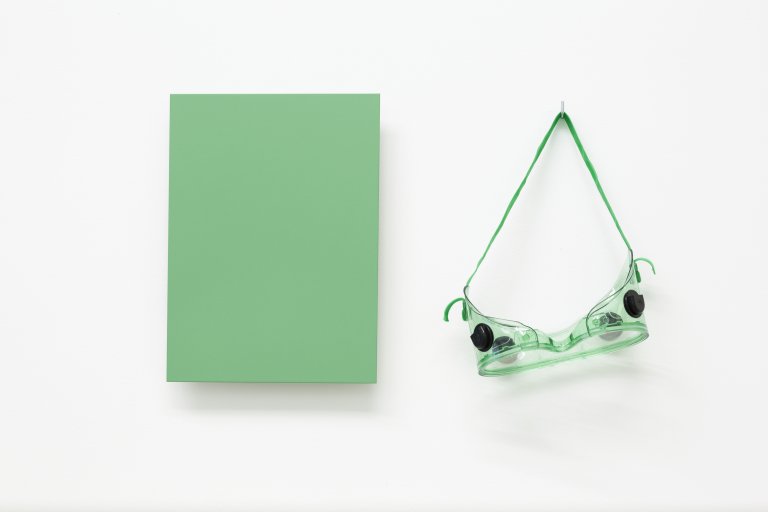 Florian Slotawa, Volkswagen C6T (Jadegrün met.), 2015, safety goggles, auto lacquer, aluminium, 26 x 43.5 x 11 cm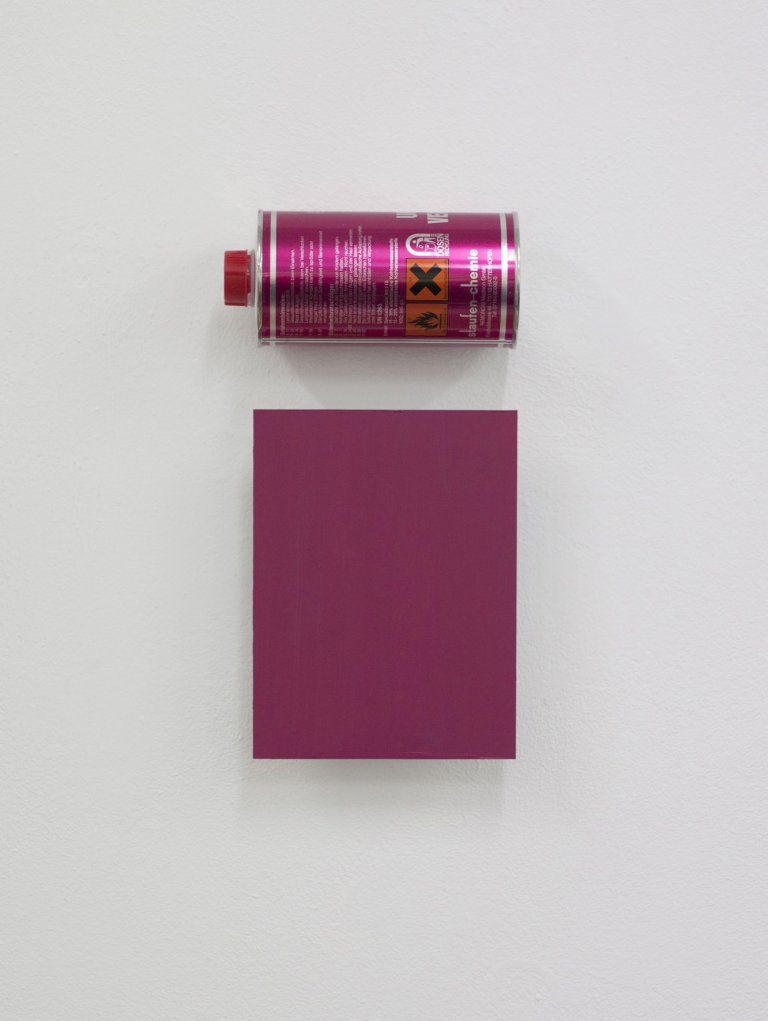 Florian Slotawa, NCS S 2060-R20B, 2015, paint can, acrylic on aluminum, 29.7 x 16.3 x 7 cm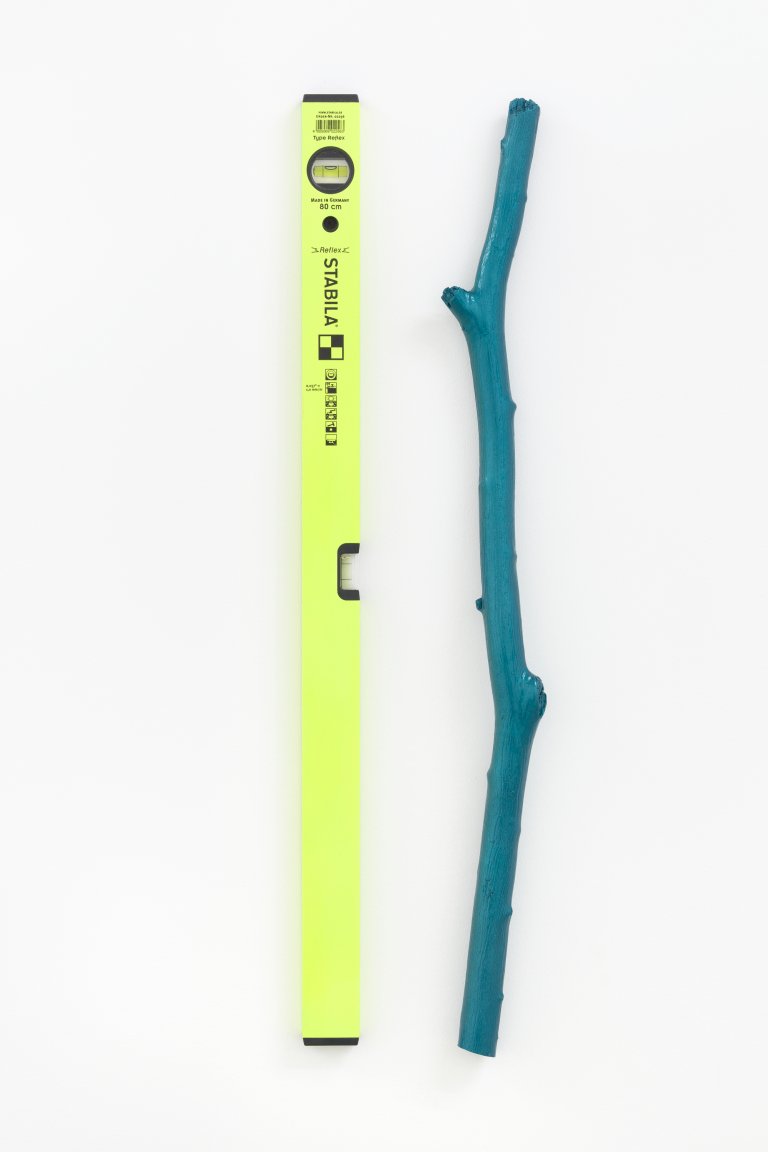 Florian Slotawa, Honda BG28P (Tahitian Green Pearl), 2015, spirit level, auto lacquer, wood, 80 x 20.5 x 4.5 cm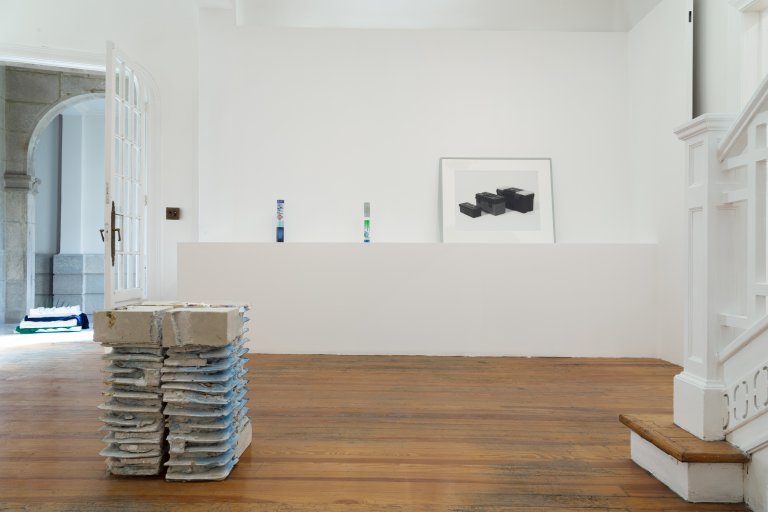 Installation view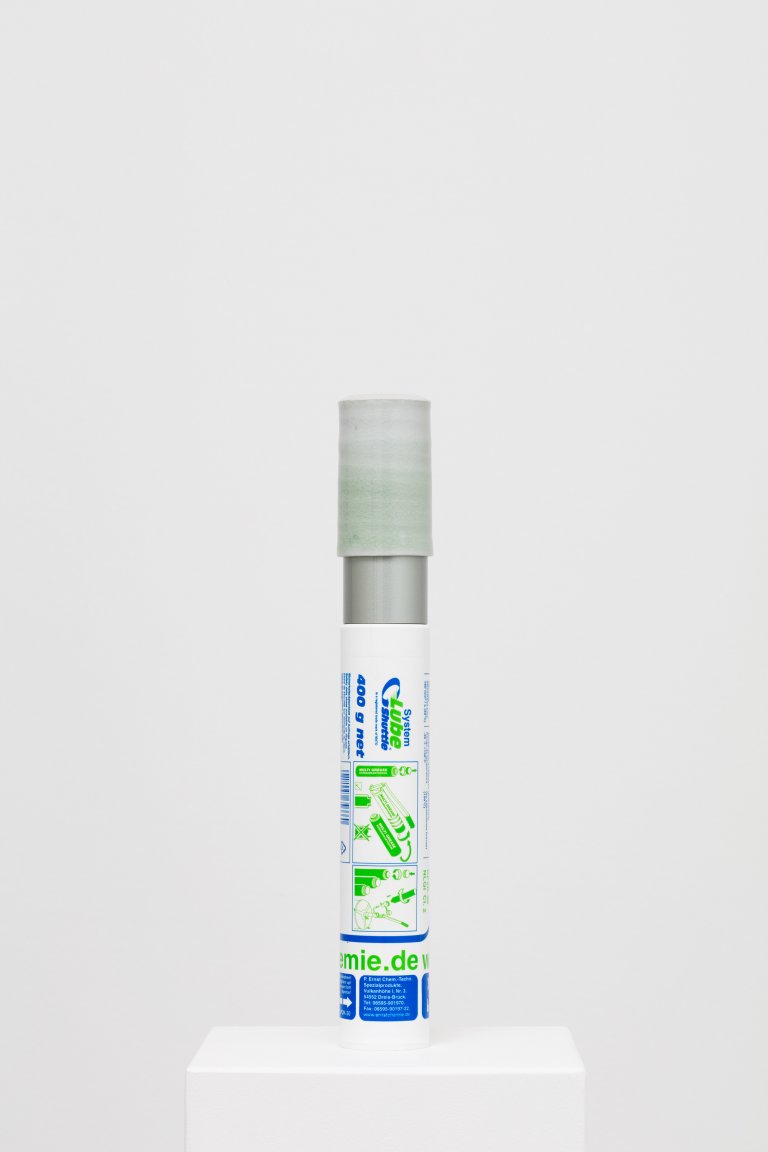 Florian Slotawa, KS.056, 2017, vase, spray can, aluminium, 38 x 6 cm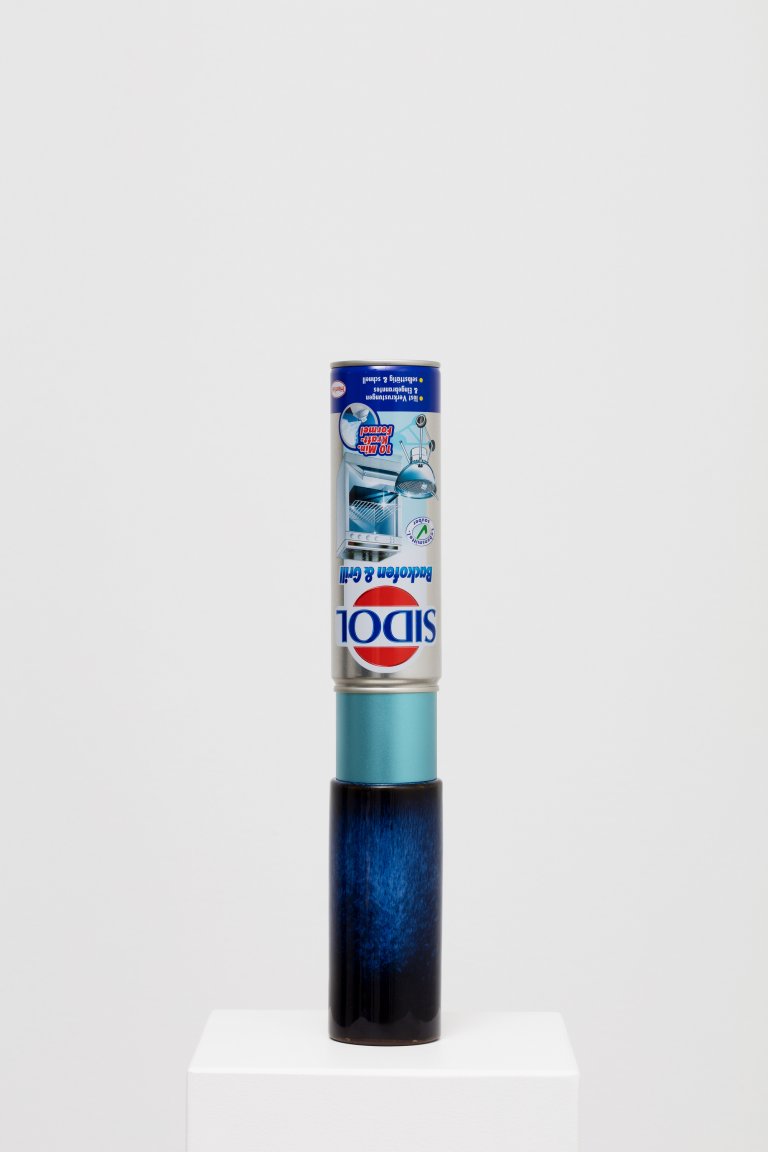 Florian Slotawa, KS.050, 2017, vase, spray can, aluminium, 40.5 × 7.5 cm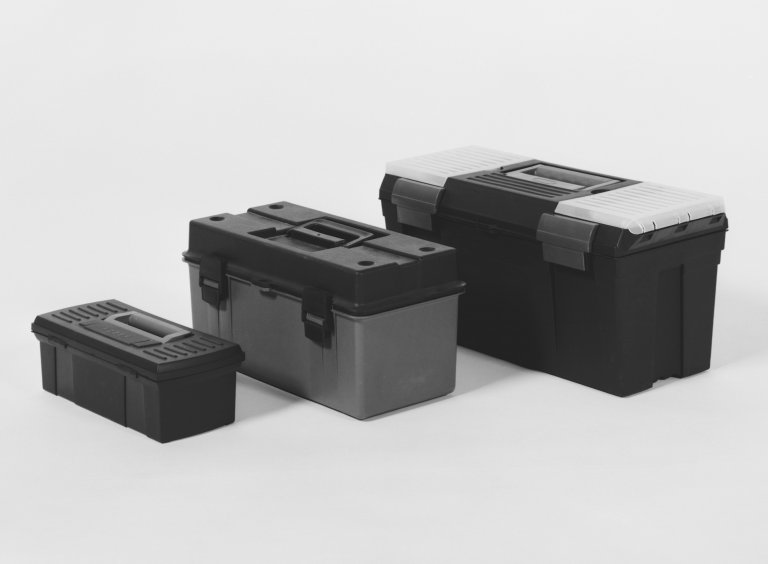 Florian Slotawa, Mannheimer Bestandsaufnahme (Werkzeugkästen), 2002/2009, gelatin silver print on baryta paper, 56,6 x 77 cm