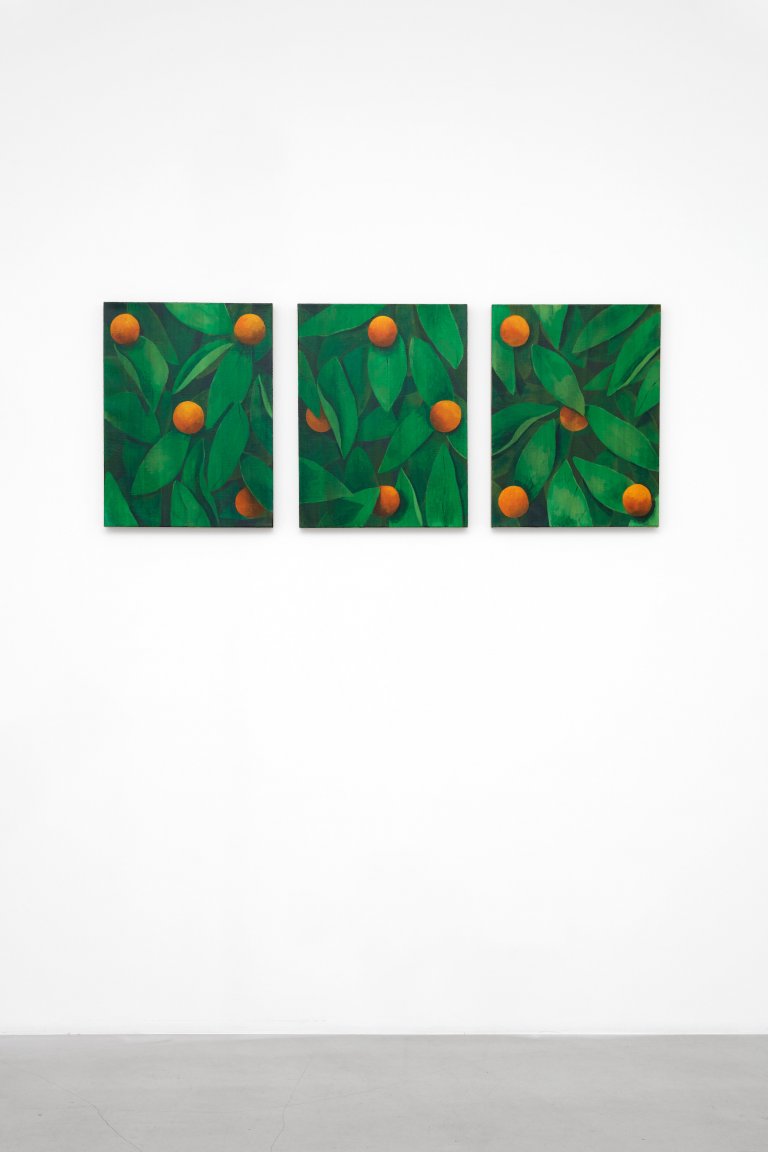 Ryan Mrozowski, Untitled (Orange), 2015, Acrylic on linen, Triptych 53.3 x 40.6 cm
Ryan Mrozowski
,

Laeh Glenn, Viktor Kopp, B Ingrid Olso, Ivan Seal, Evren Tekinoktay, Patricia Treib, Sam Windett
»Background/Foreground«

Stockholm, January 14, 2016 - February 20, 2016

Laeh Glenn (US)
Viktor Kopp (SE)
Ryan Mrozowski (US)
B Ingrid Olson (US)
Ivan Seal (UK)
Evren Tekinoktay (DK)
Patricia Treib (US)
Sam Windett (UK)  

Galerie Nordenhake Stockholm starts the 2016 season with a group exhibition that explores the slippage between abstraction and figuration within a flat graphic aesthetic in painting, collage, assemblage and photography. The show explores the idea of planes - a frontal plane, or two crude planes - background and foreground, compressed together. Many of the proposed artists touch on or connect to historic moments or movements that they refresh or reinterpret.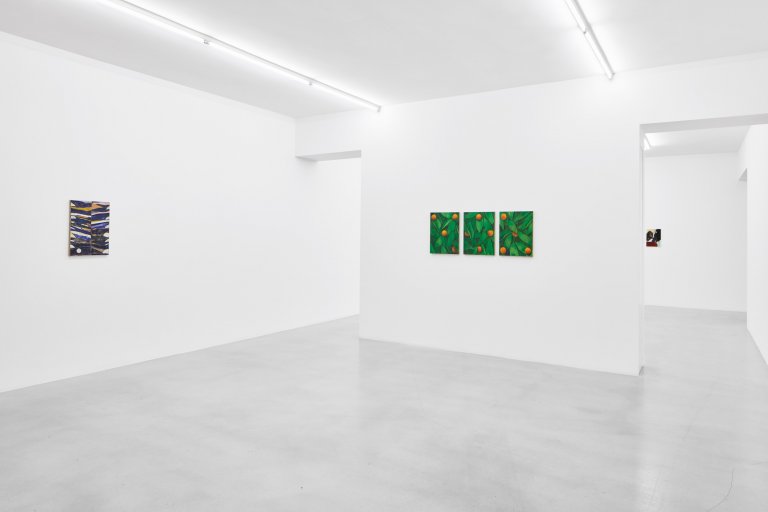 Installation view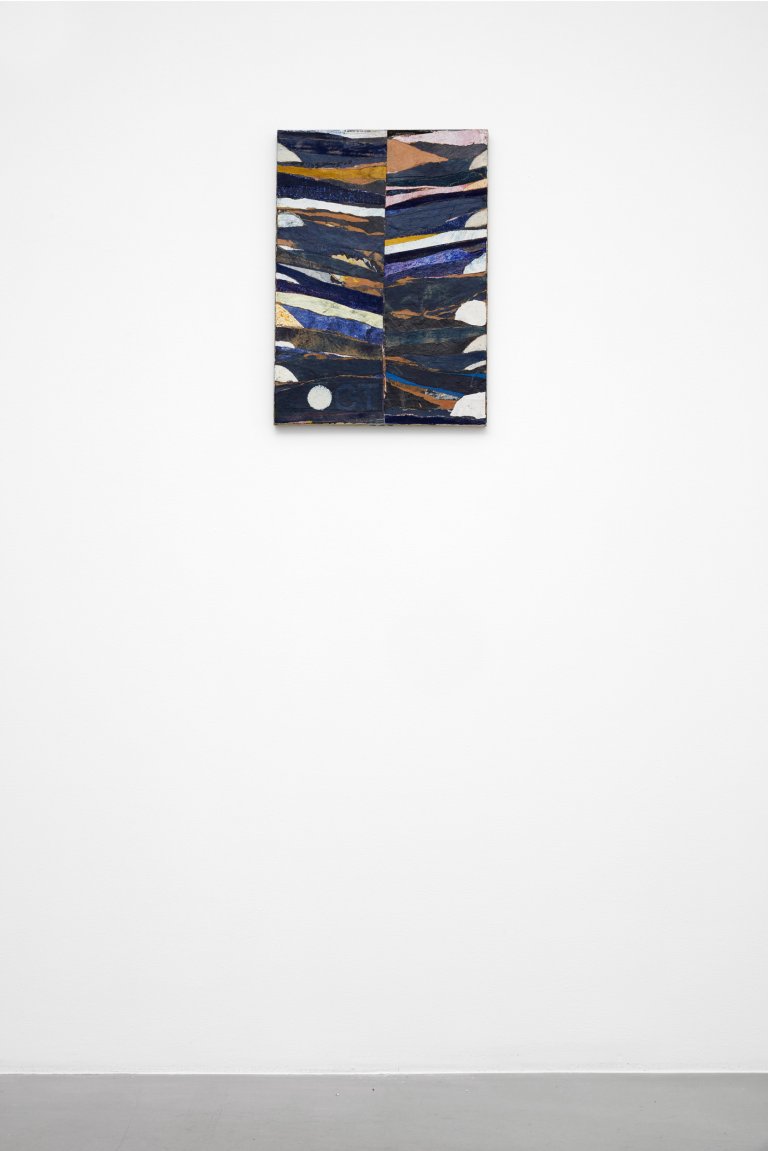 Sam Windett, Untitled (6 October 2015), 2015, Oil, house paint and collage on linen, 56 x 40 cm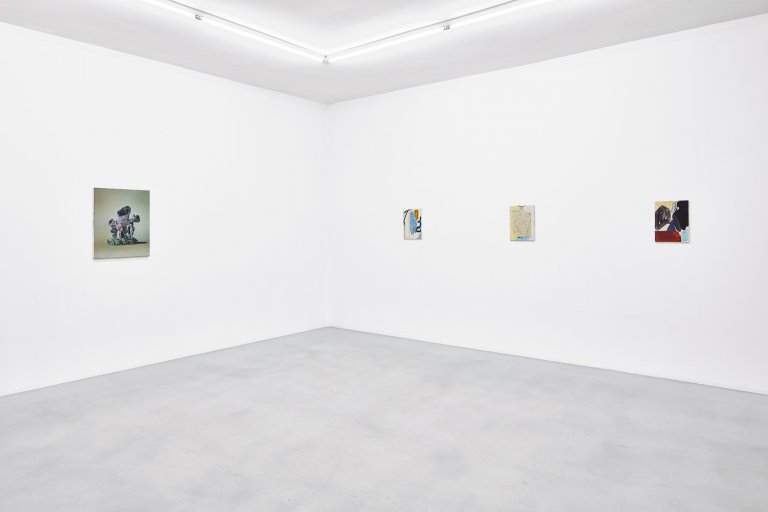 Installation view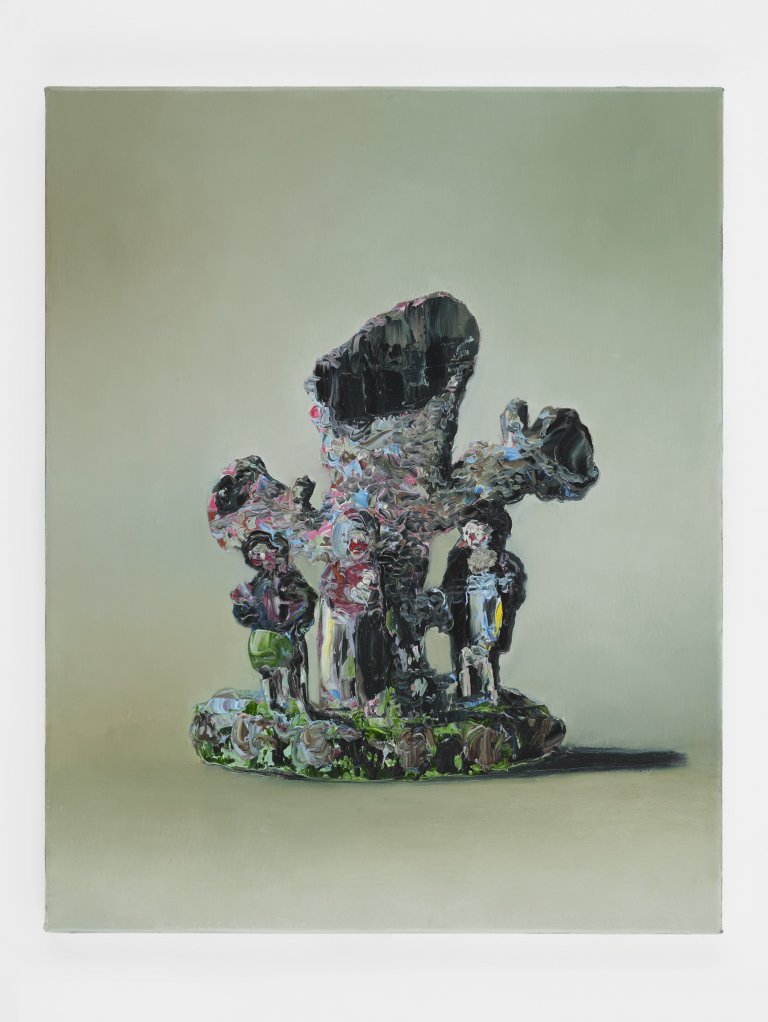 Ivan Seal, they gins after the compelled sermon, 2015, oil on canvas, 70 x 57 cm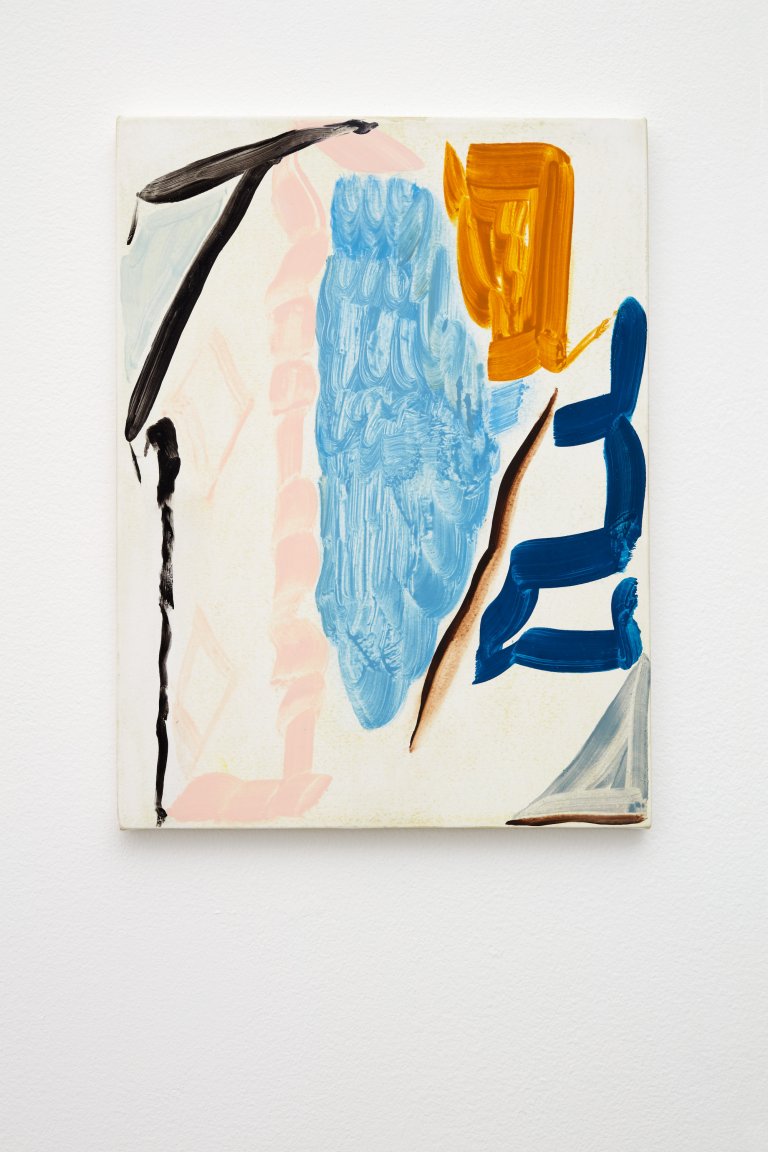 Patricia Treib, Small cuff, 2014, oil on paper mounted on board, 38.7 x 28.5 cm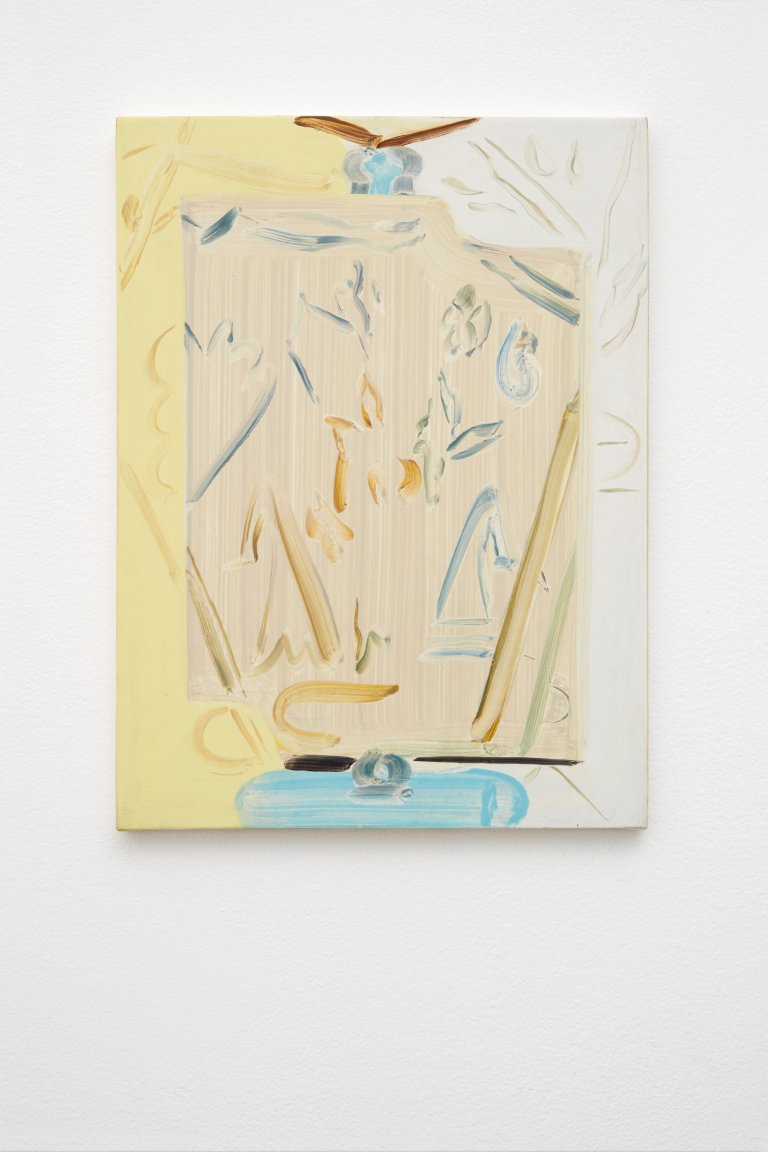 Patricia Treib, Yellow Glass, 2014, oil on paper mounted on board, 38.7 x 28.5 cm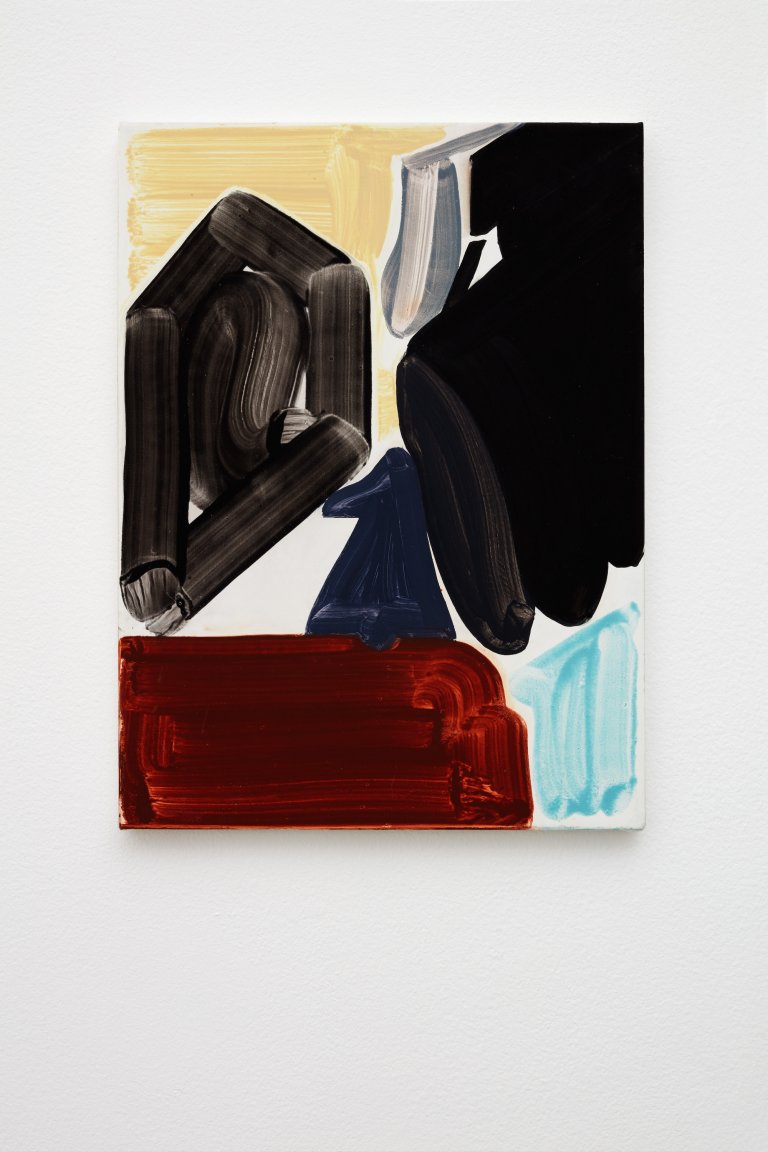 Patricia Treib, Close-up, 2014, oil on paper mounted on board, 38.7 x 28.5 cm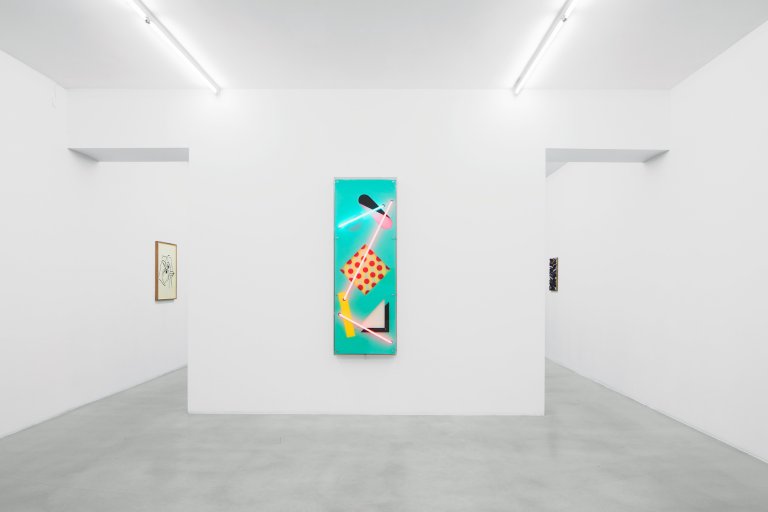 Installation view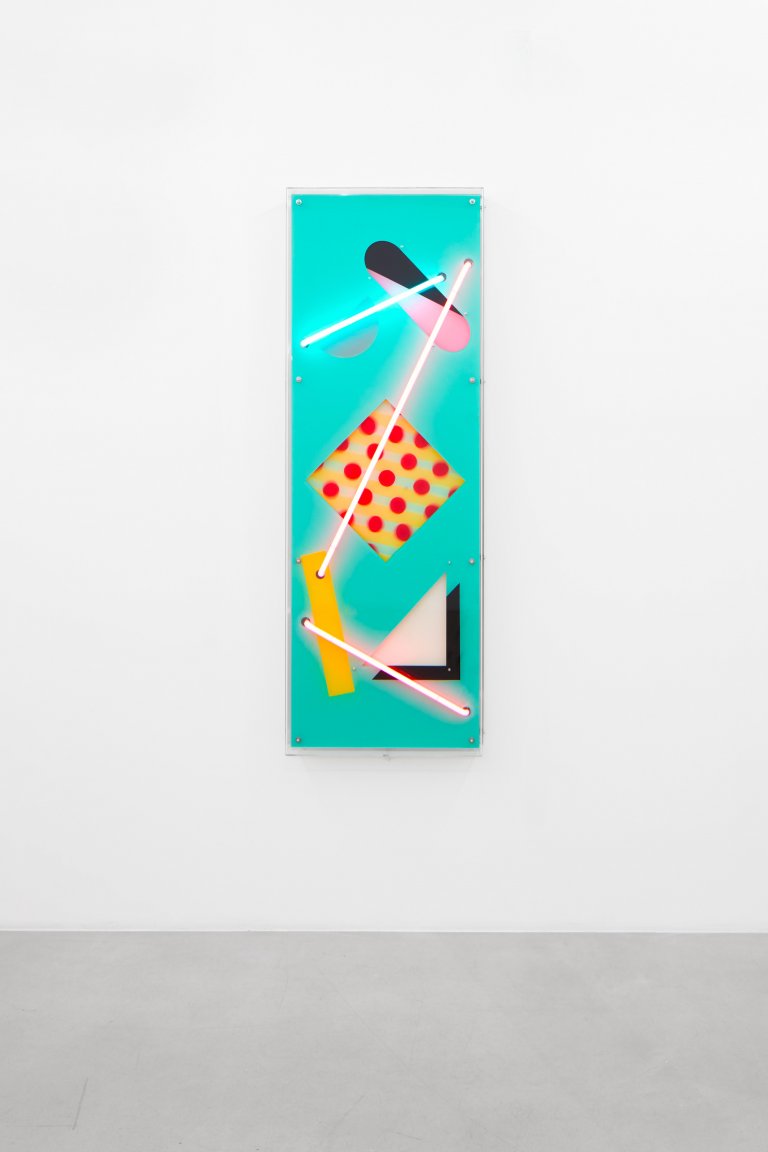 Evren Tekinoktay, BUNNY, 2014, neon relief, 172 x 60 x 16 cm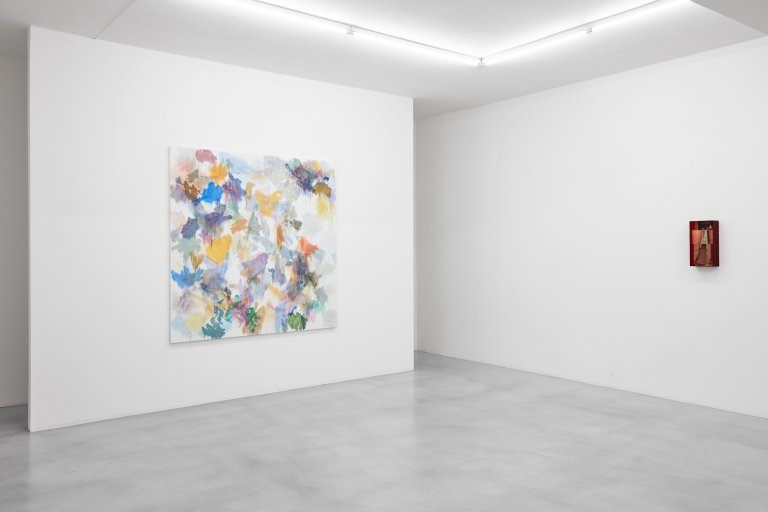 Installation view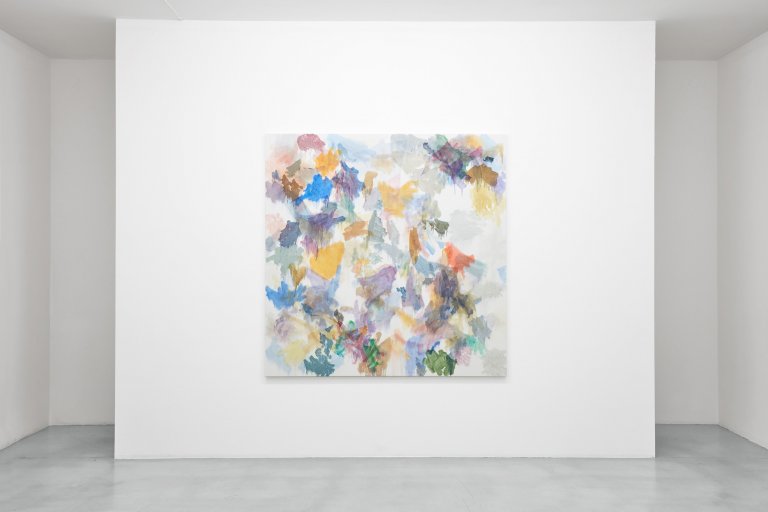 Viktor Kopp, The Letter A, 2016, oil on canvas, 180 x 180 cm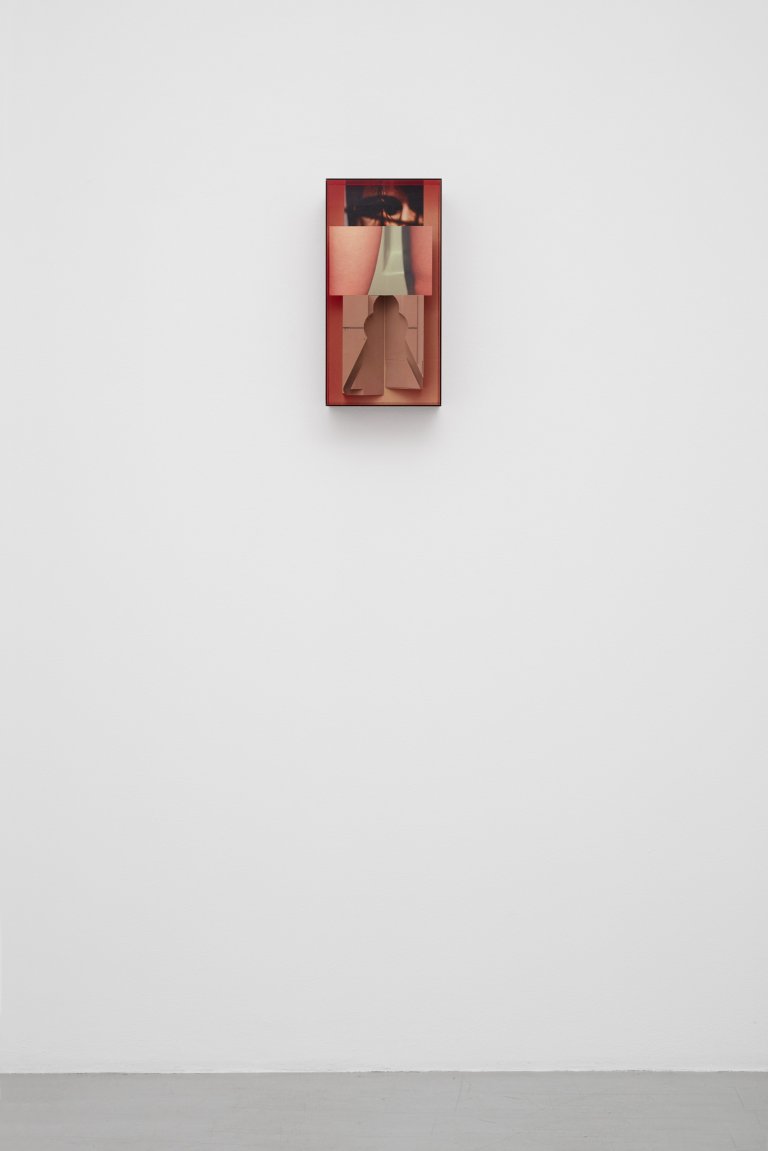 B. Ingrid Olson, hair, glass, foil, flash, velvet, rubber, 2016, c-print, UV printed mat board, PVA size, polyurethane foam, medium density fiberboard, screws, plexiglas, 40.6 x 20.3 x 10.8 cm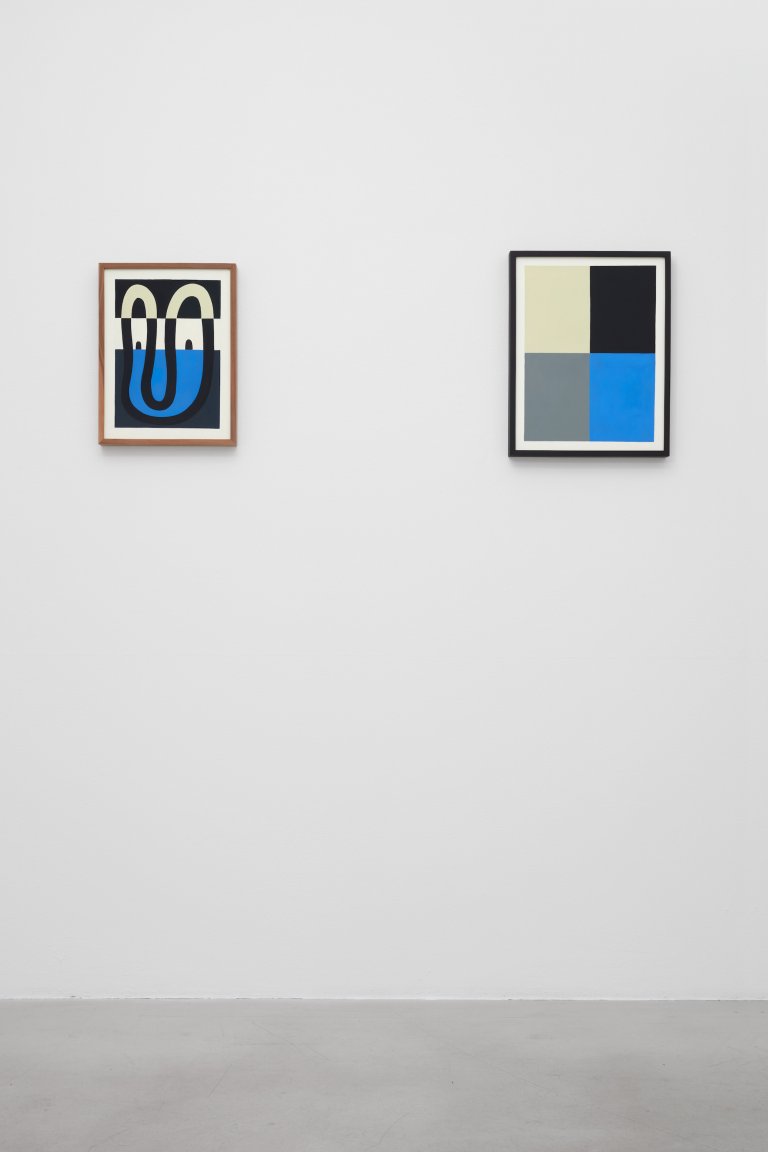 Installation view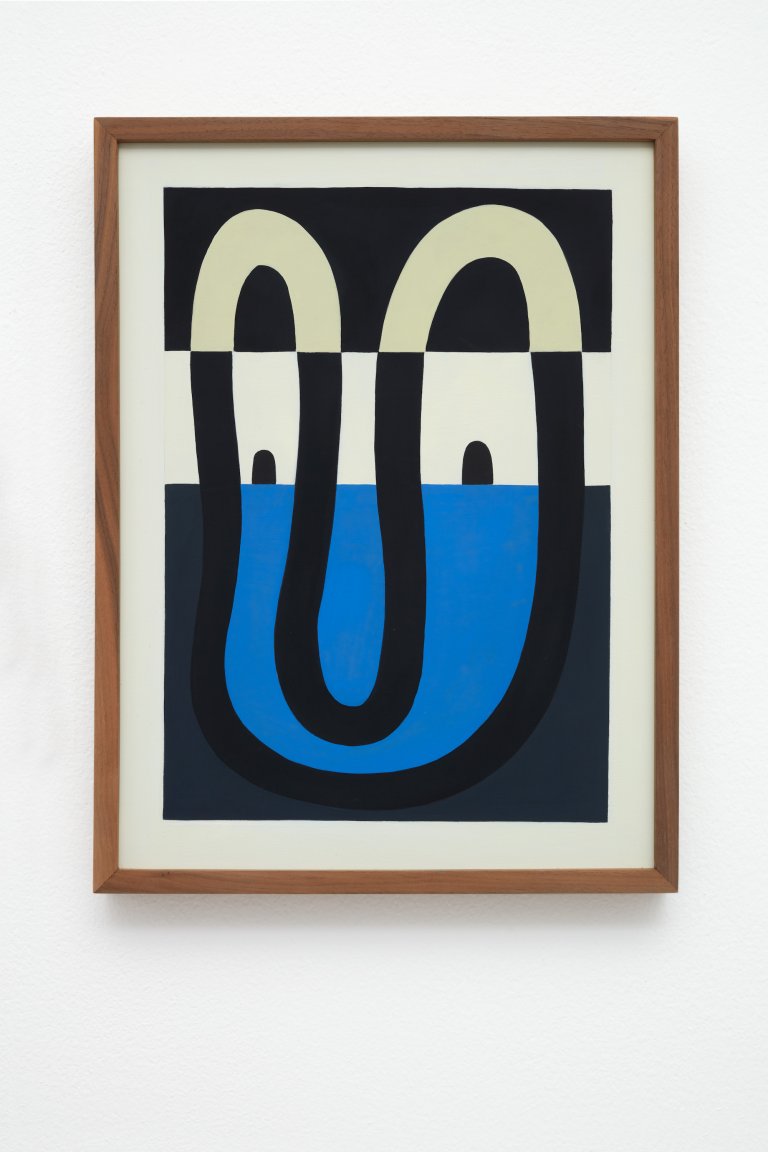 Laeh Glenn, Over and under, 2015, oil on panel, wood frame, 32 x 42 cm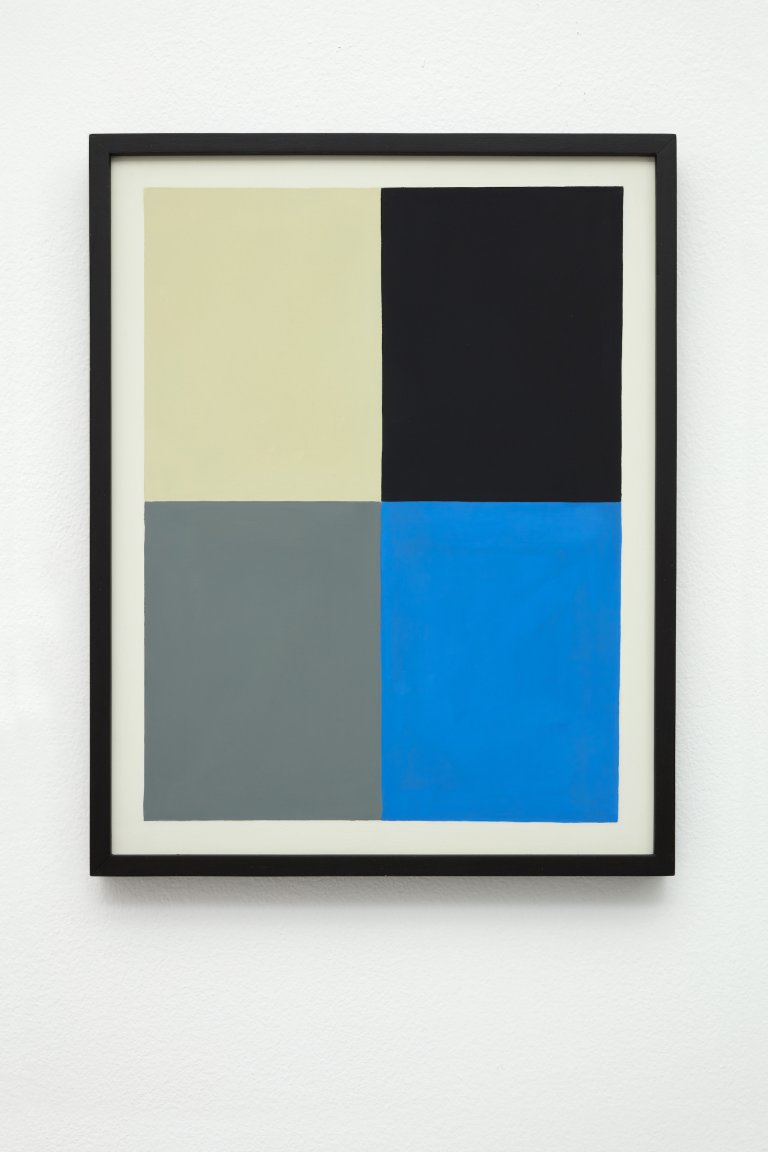 Laeh Glenn, Blue, 2015, oil on panel, wood frame, 37 x 47 cm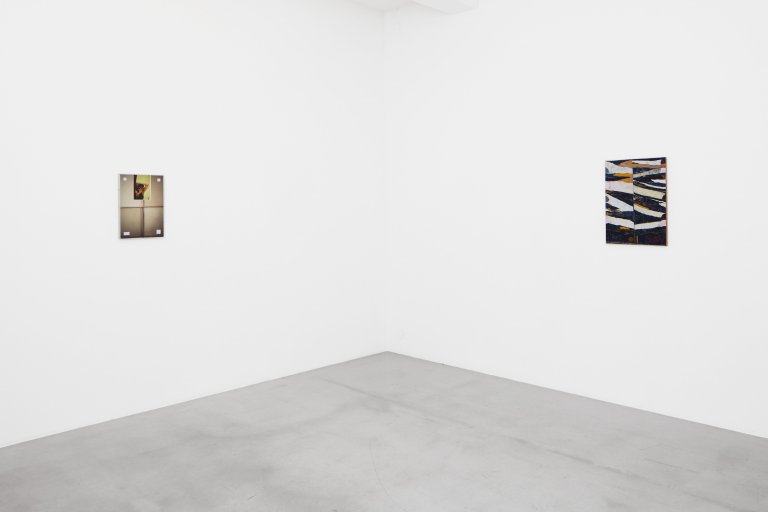 Installation view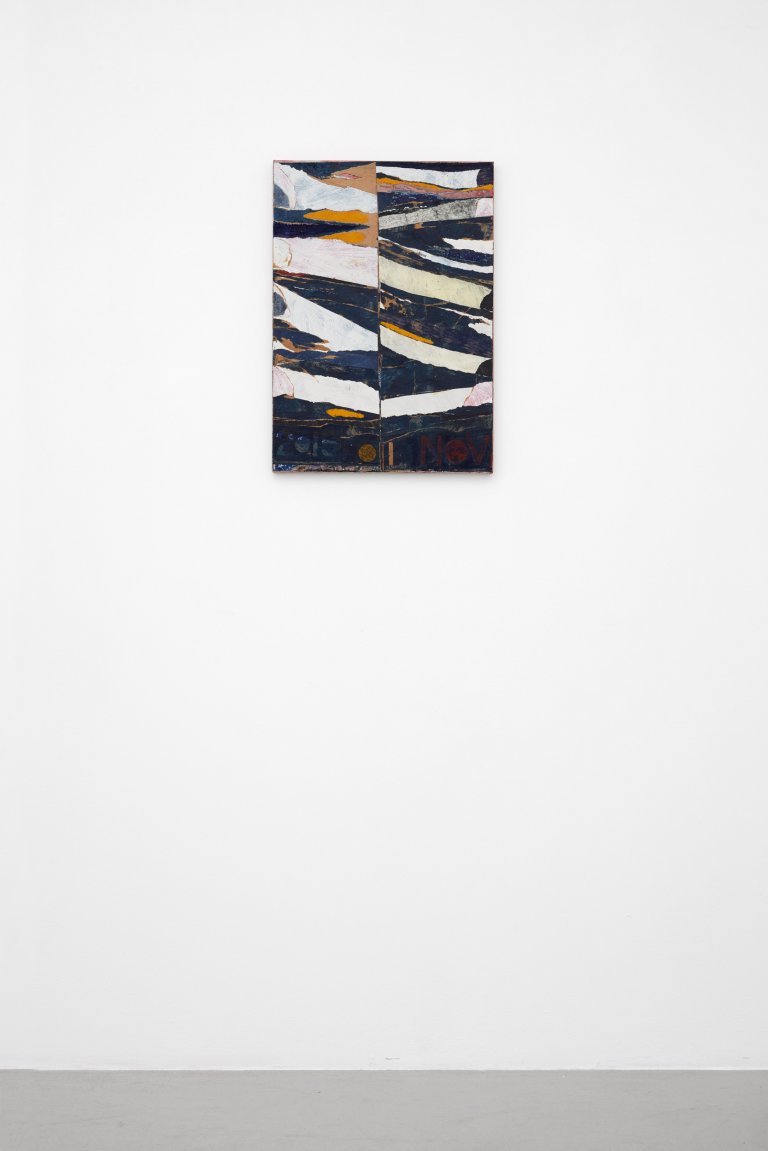 Sam Windett, Reverse Rise (1 November 2015), 2015, oil, house paint and collage on linen, 62 x 44 cm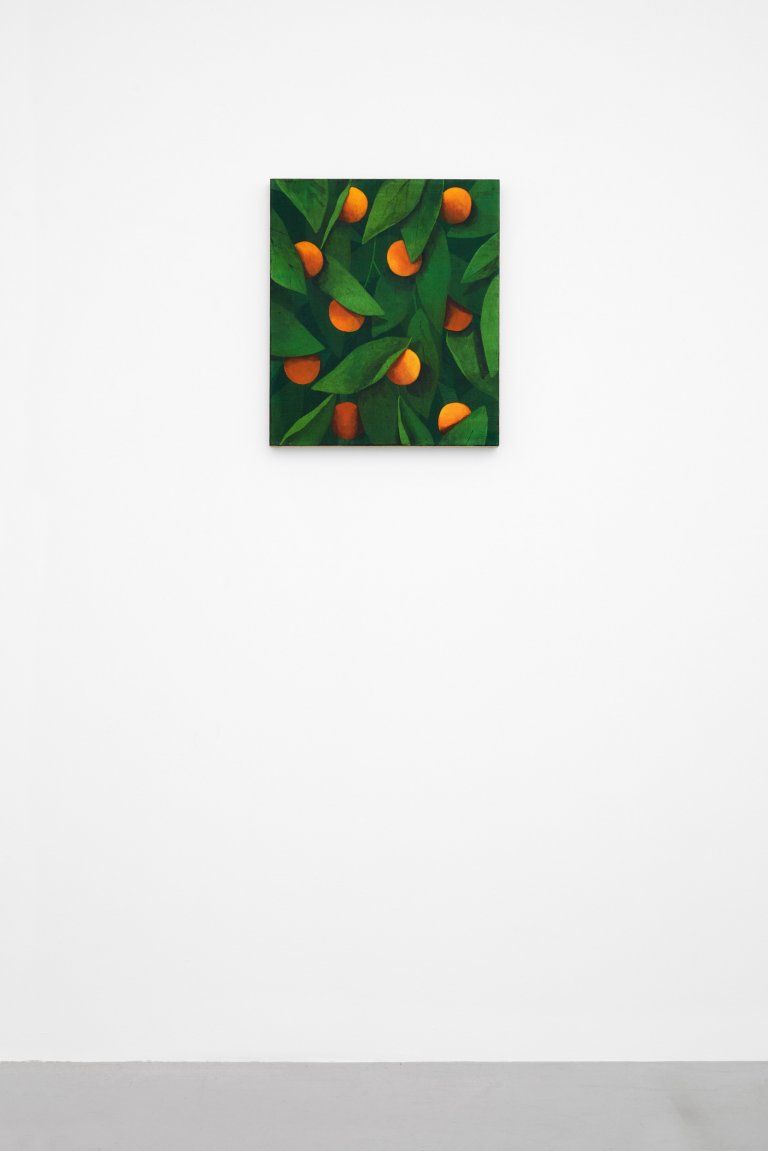 Ryan Mrozowski, Untitled (Orange), 2015, acrylic on linen, 62 x 44 cm