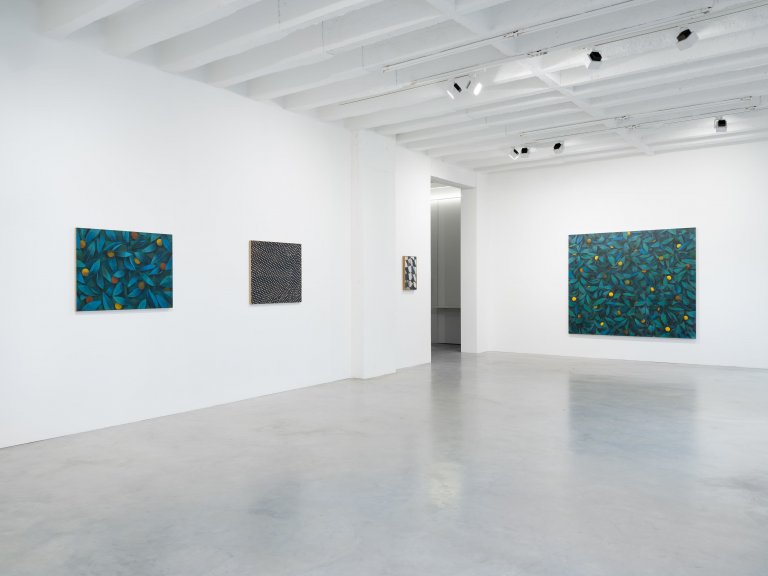 Installation view "Ryan Mrozowski – night/light, Galerie Nordenhake Berlin 2022
Ryan Mrozowski
Ryan Mrozowski, born in Indiana, PA in 1981, currently lives and works between Hudson and Brooklyn, NY. He received his MFA from the Pratt Institute, NY in 2005, and his BFA from the Indiana University of Pennsylvania in 2003.
Mrozowski has had numerous solo exhibitions in galleries internationally, recently at i8 Gallery, Reykjavik (2022), Ratio 3, San Francisco (2021), Chapter New York (2019), Simon Lee Gallery, London (2018), Hannah Hoffman Gallery, Los Angeles, CA (2018) and Arcade, London, UK (2016) and Pierogi, Brooklyn, NY (2012 and 2010). His work was on view in group exhibitions at Museo Tamayo Arte Contemporáneo, México-City (2020), the Pratt Institute, New York (2017), Art in General, Vilnius (2014), Practice Gallery, Philadelphia, PA (2013), Kansas University Art & Design Gallery, Lawrence, KS (2012) and The Kitchen, New York (2011).
Mrozowski presented solo exhibitions at Galerie Nordenhake, Berlin in 2022 and 2018. Galerie Nordenhake, Mexico in 2021 and at Galerie Nordenhake, Stockholm in 2020.
Untitled (Nocturne), 2022, acrylic on linen, 182.9 x 213.4 cm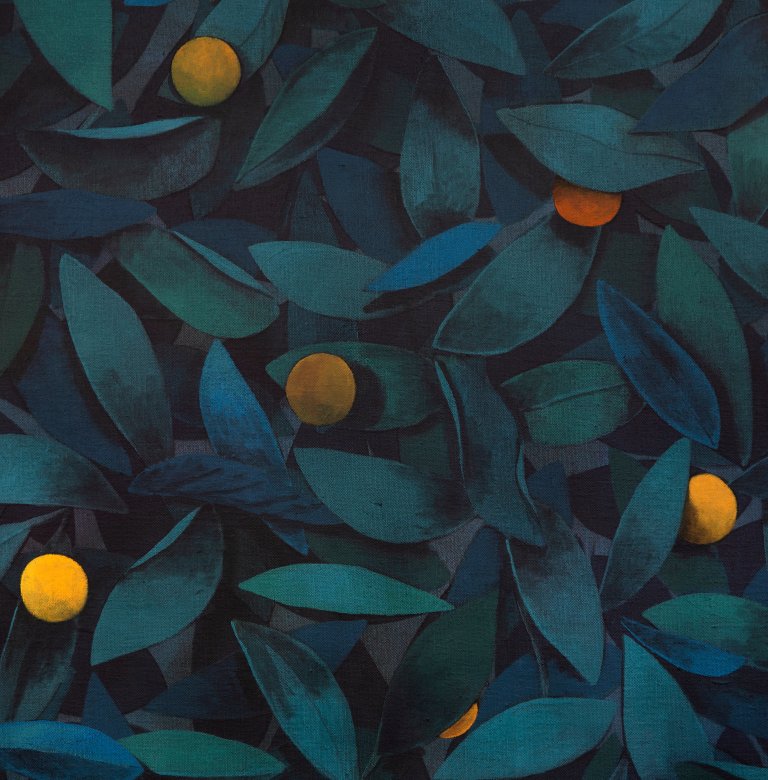 Untitled (Nocturne), 2022, detail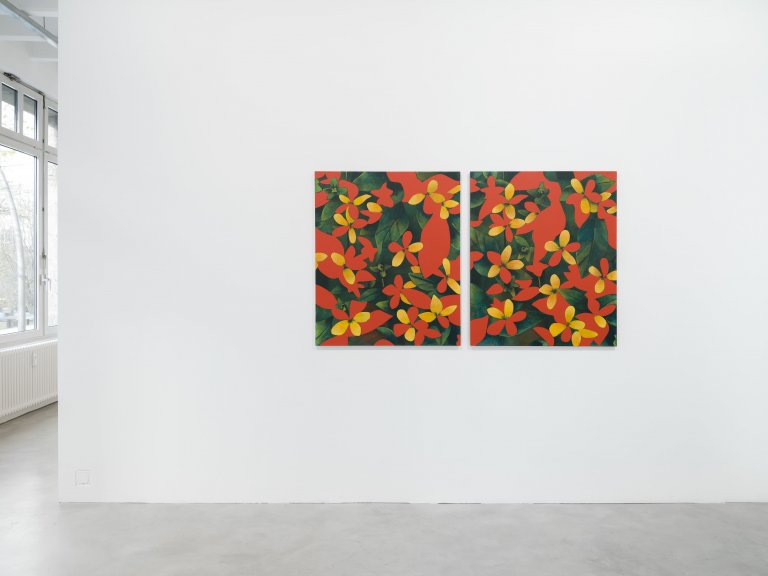 Untitled (Pair), 2022, acrylic on linen, diptych, each 106.7 x 88.9 cm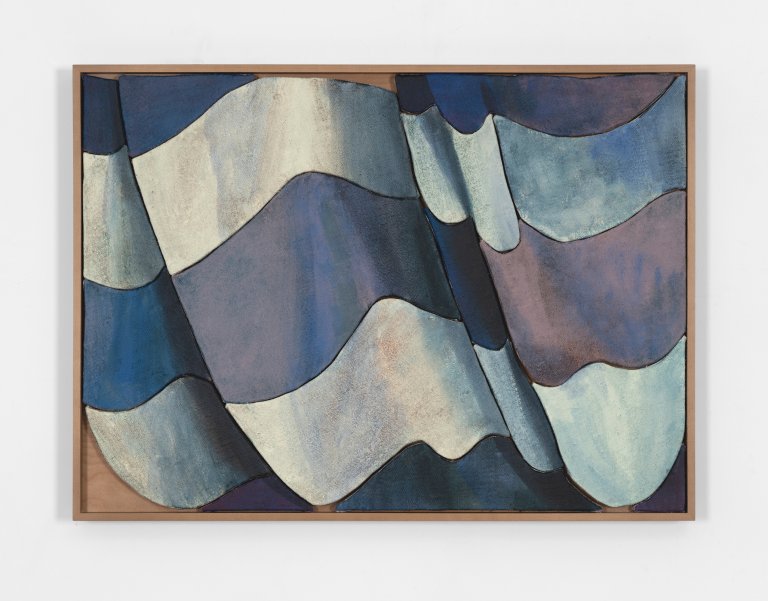 Untitled, 2022, acrylic on linen in artist's frame, 58.4 x 76.2 cm, 23 x 30 in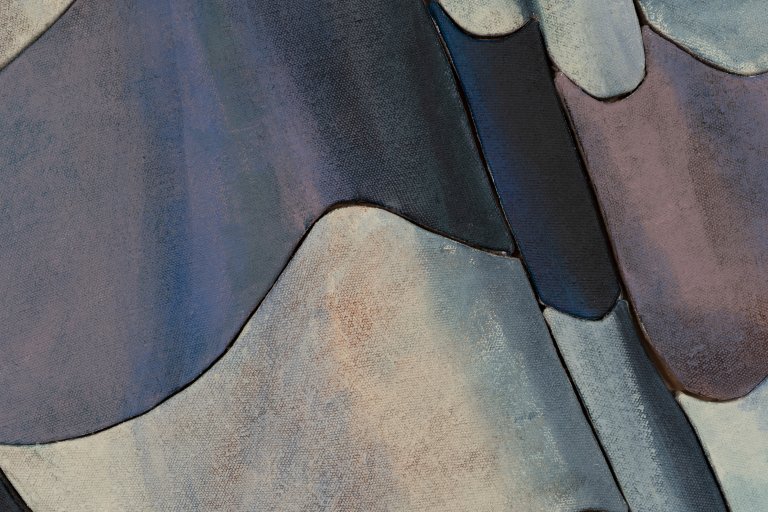 Detail: Untitled, 2022
Untitled (Dot), 2022, inlaid plywood, stain, 81.3 x 106.7 cm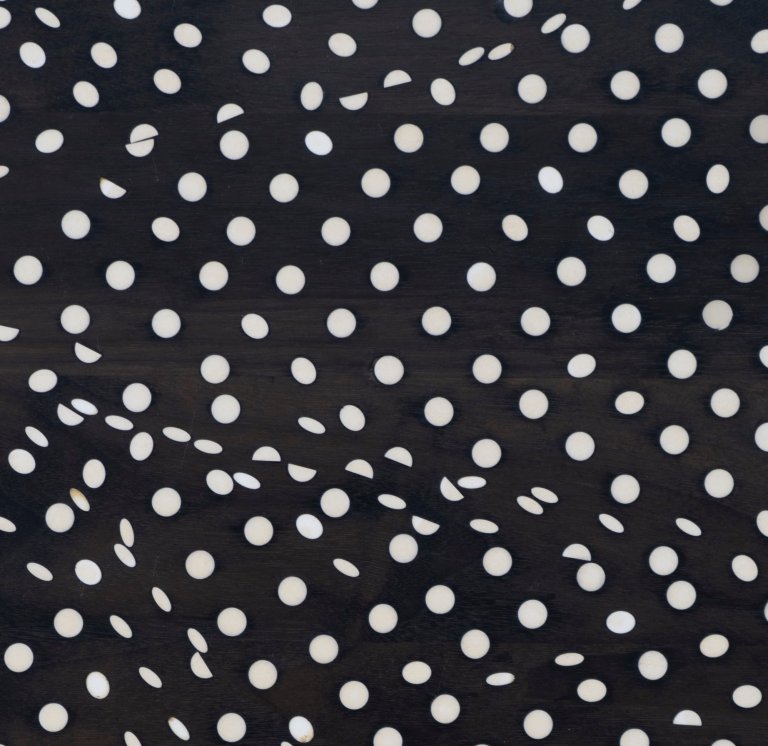 Untitled (Dot), 2022, detail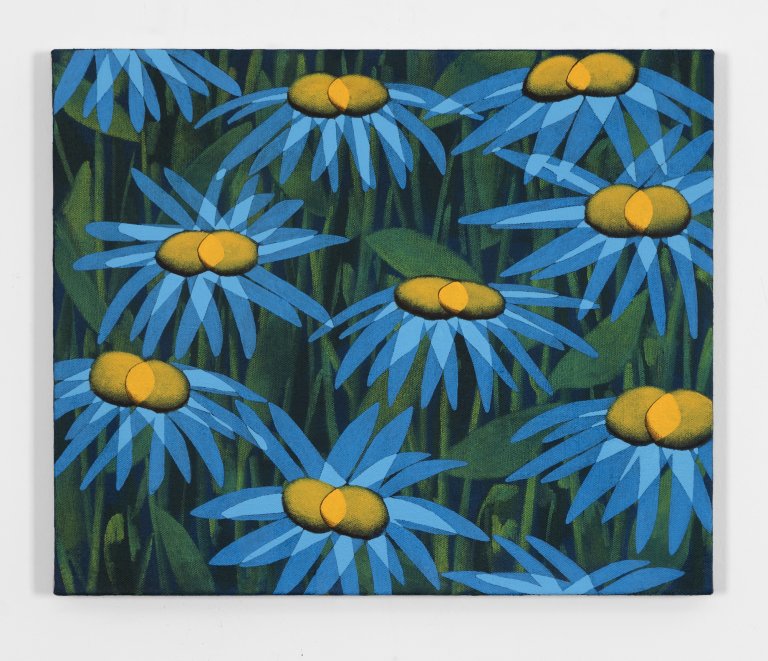 Untitled (Shifted Flowers), 2023, acrylic on linen, 46 x 56 cm, 18 1/8 x 22 in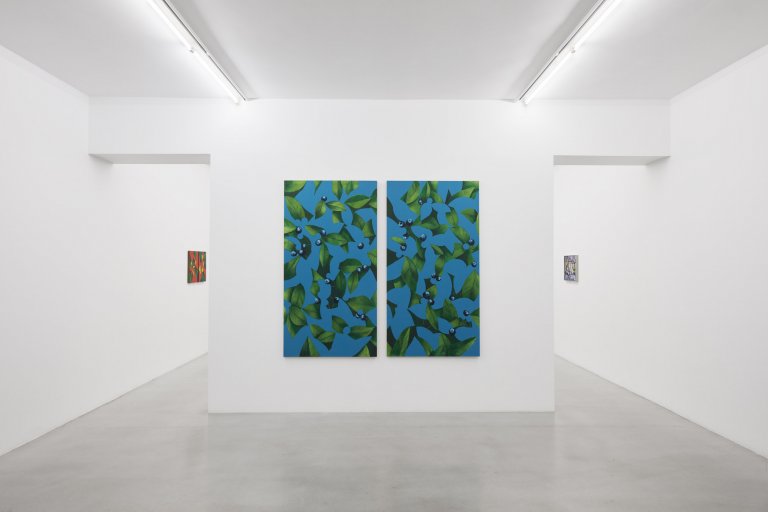 Installation view "Ryan Mrozowski – Phantom Limb", Galerie Nordenhake Stockholm 2020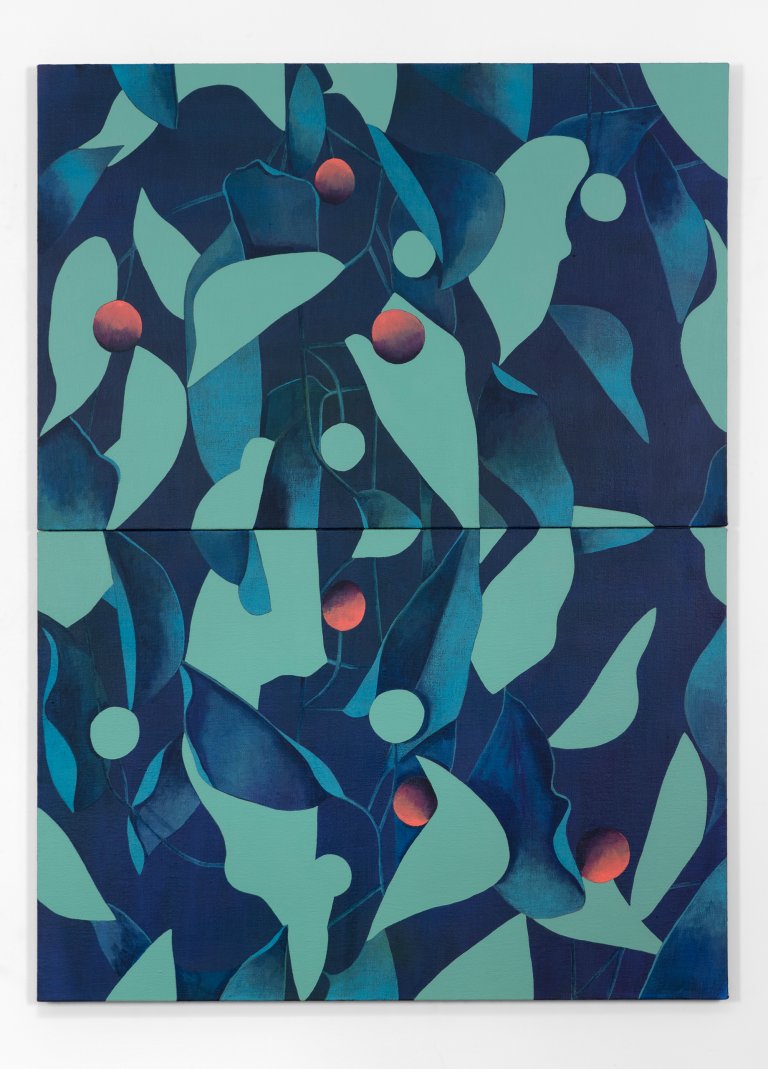 Untitled (Reflection), 2023, acrylic on linen, diptych, each 76.2 x 111.8 cm, 30 x 44 in, overall dimensions 152.4 x 111.8 cm, 60 x 44 in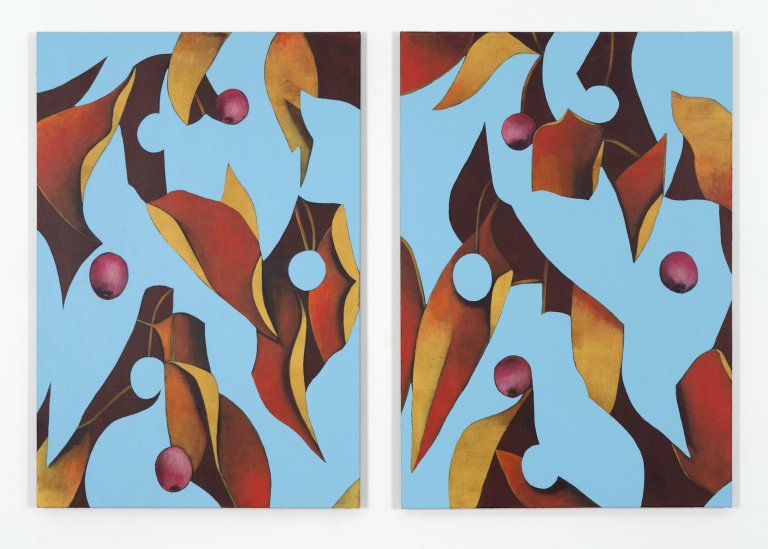 Untitled (Pair), 2023, acrylic on linen, diptych, each 111.8 x 76.2 cm, 44 x 30 in, overall dimensions overall dimensions 111.8 x 157,4 cm, 44 x 61 3/4 in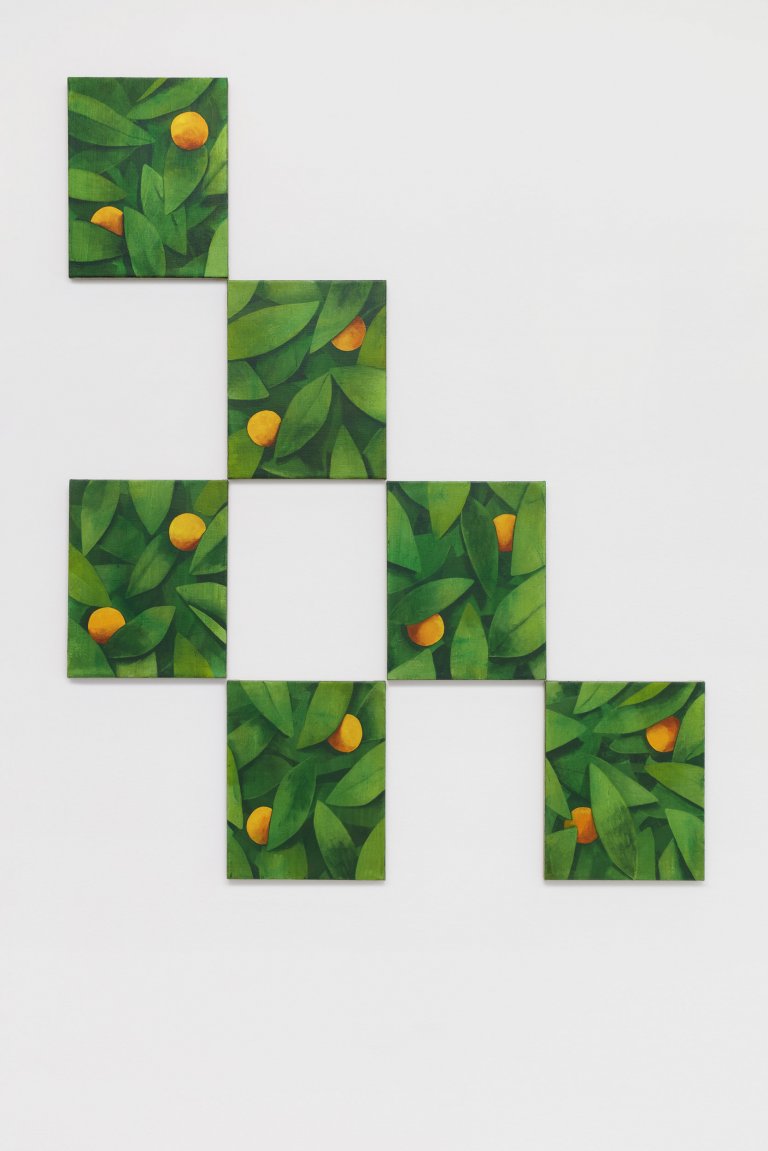 Untitled (Orange), 2020, acrylic on linen, six parts, each 40.5 x 30.5 cm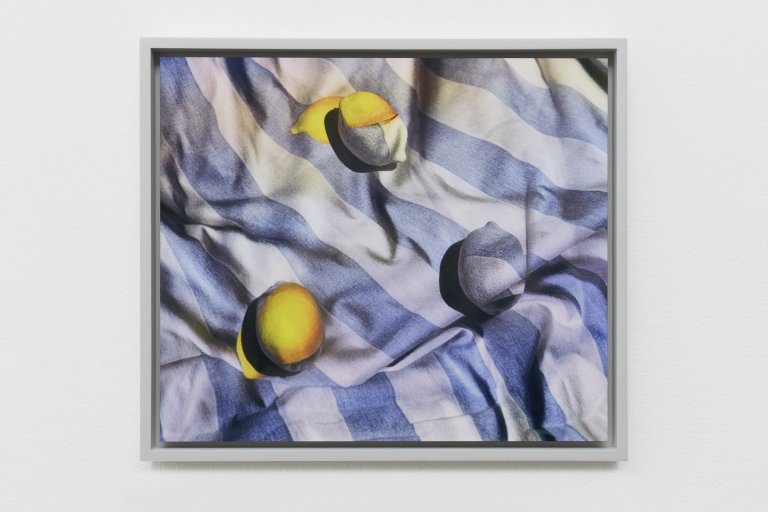 Untitled (Projection), 2020, dye sublimation on aluminum, 33 x 38 cm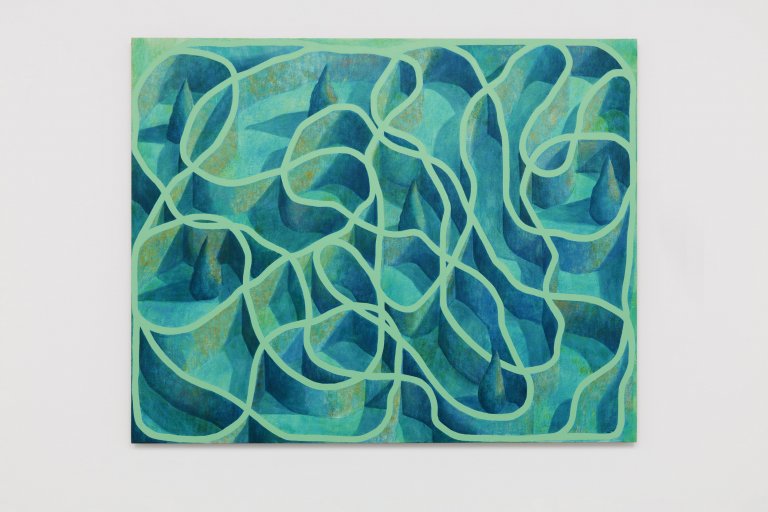 Untitled (Topiary), 2020, acrylic on linen, 142 x 178 cm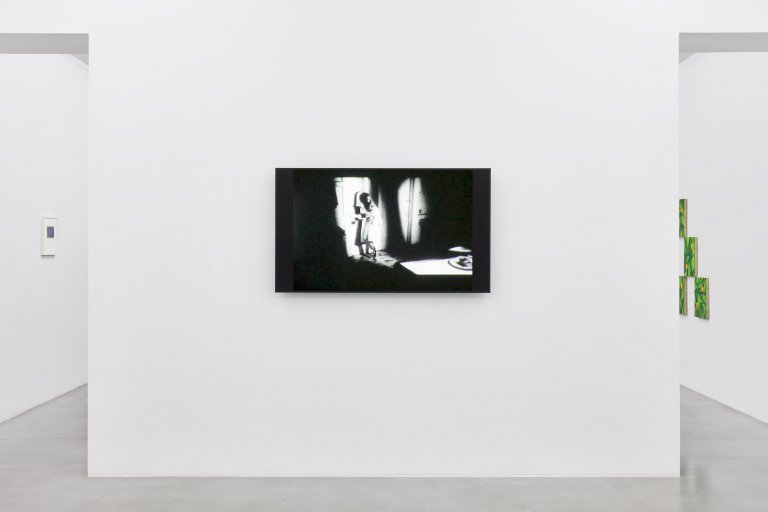 Palimpsest, 2011, video, 0:53 min, loop, edition of 3 + 1AP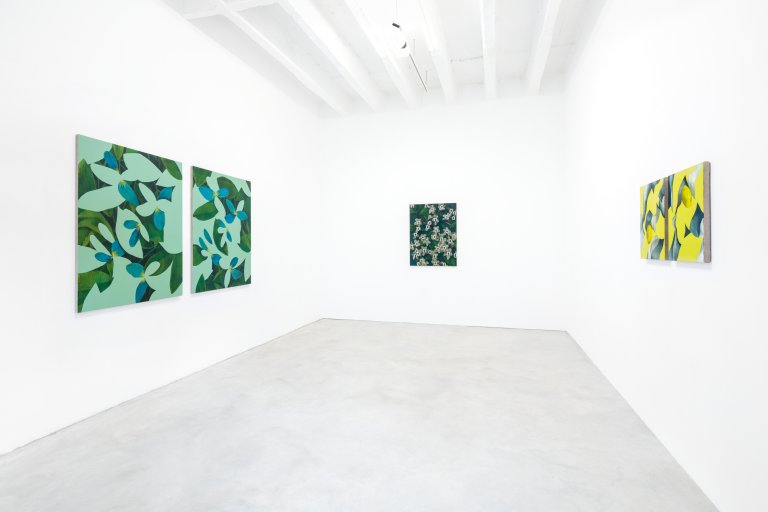 Installation view "Ryan Mrozowski – shadow nor prey", Galerie Nordenhake Berlin 2018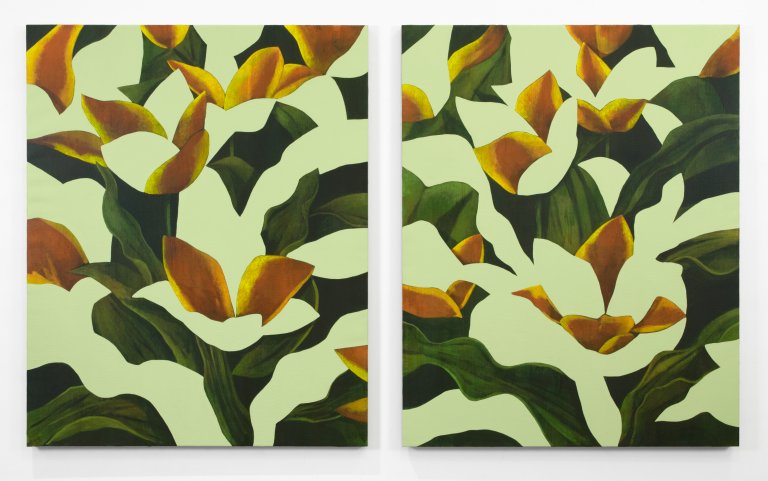 Untitled (Pair), 2018, acrylic on linen, 2 parts, 127 x 101,6 cm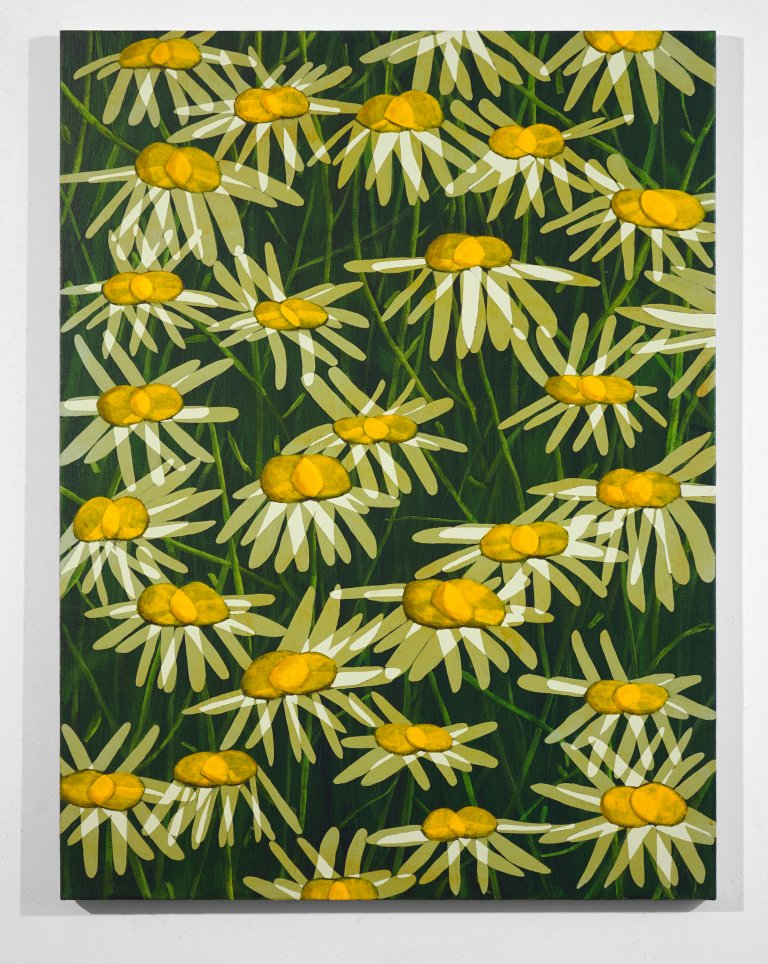 Untitled (Shifted Flowers), 2019, acrylic on linen, 101.6 x 76.2 cm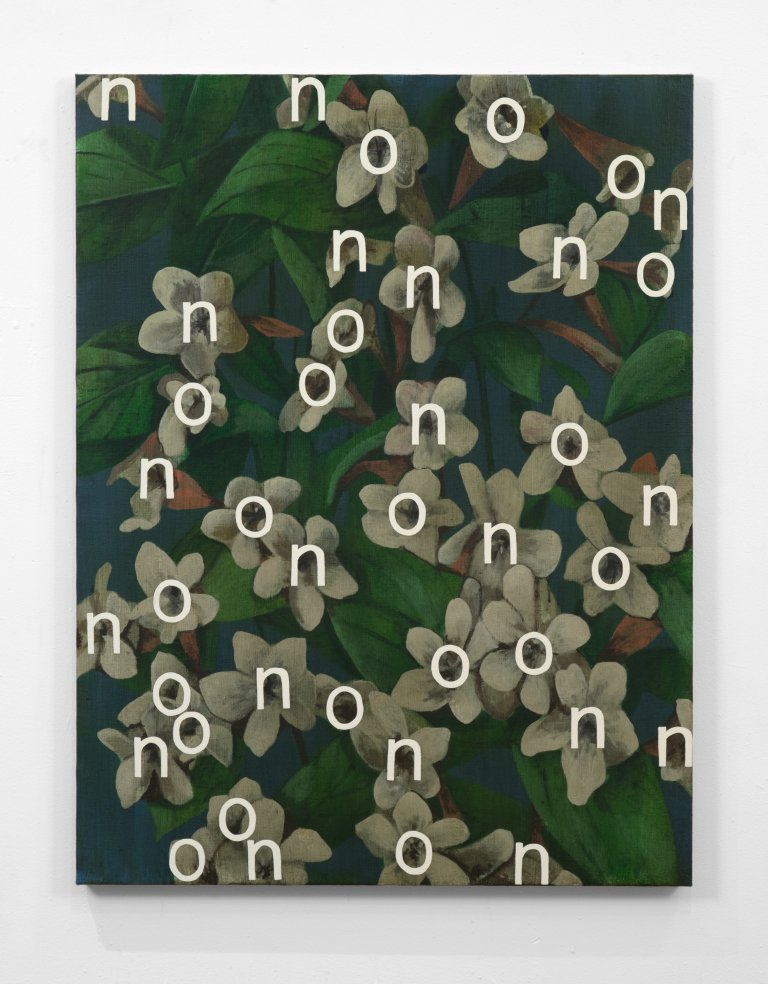 Untitled, 2018, acrylic on linen, 101.6 x 76.2 cm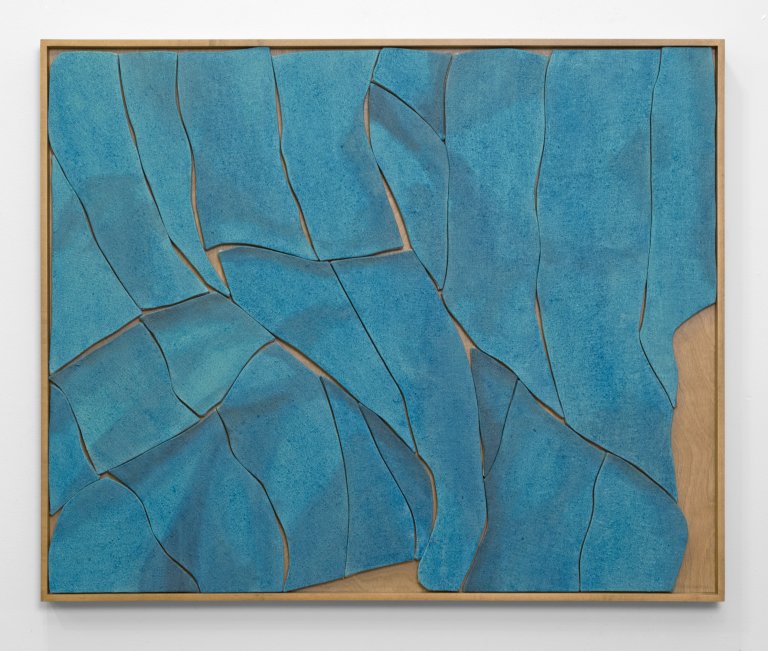 Untitled, 2018, acrylic on linen, wood, 76.2 x 91.5 cm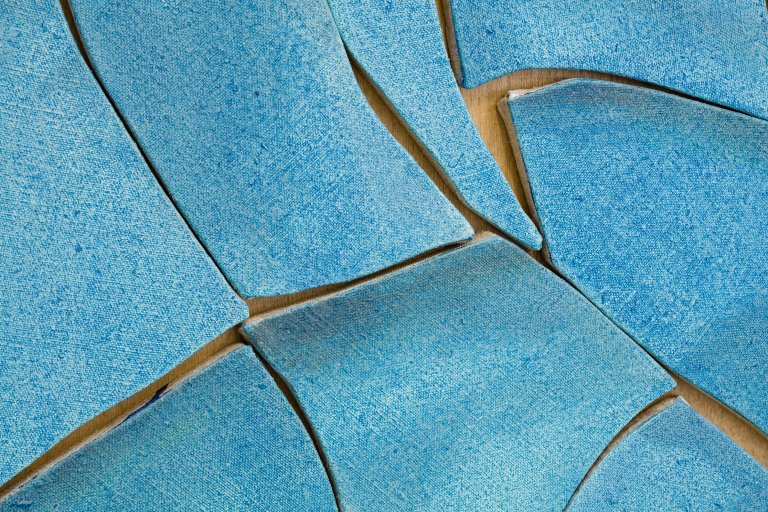 Untitled, 2018, detail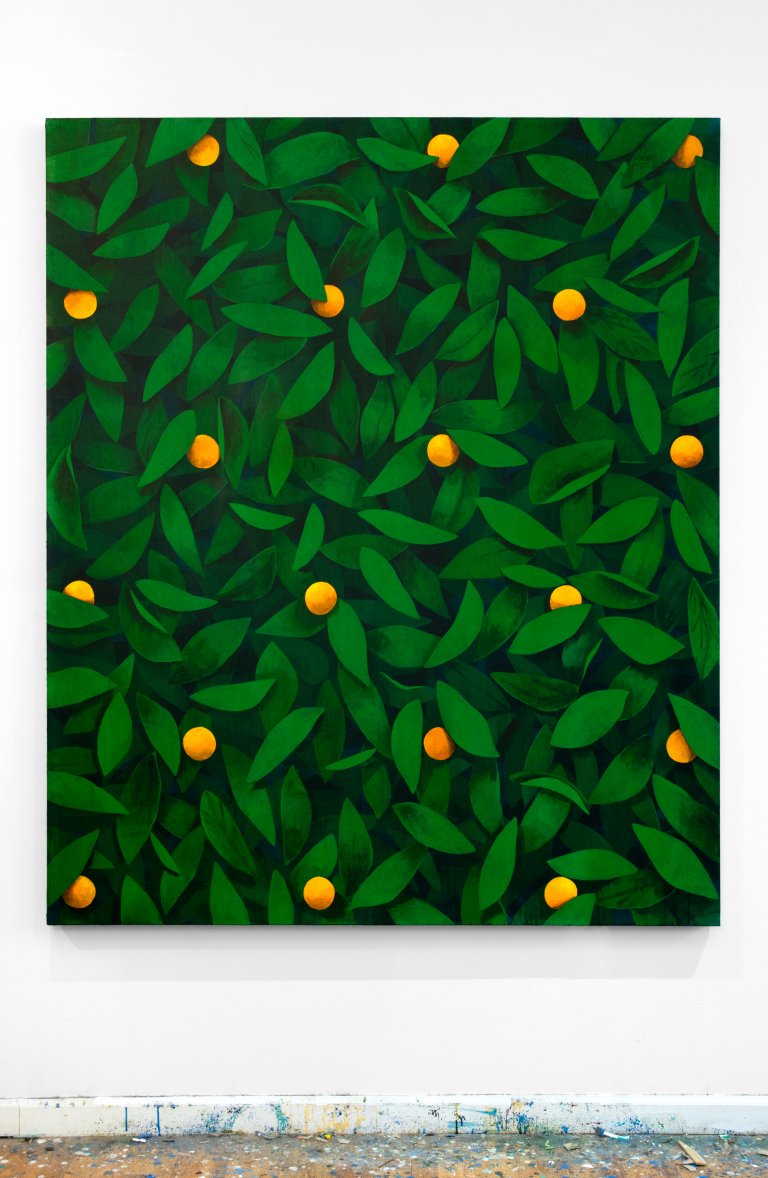 Untitled (Orange), 2018, acrylic on canvas, 183 x 152.5 cm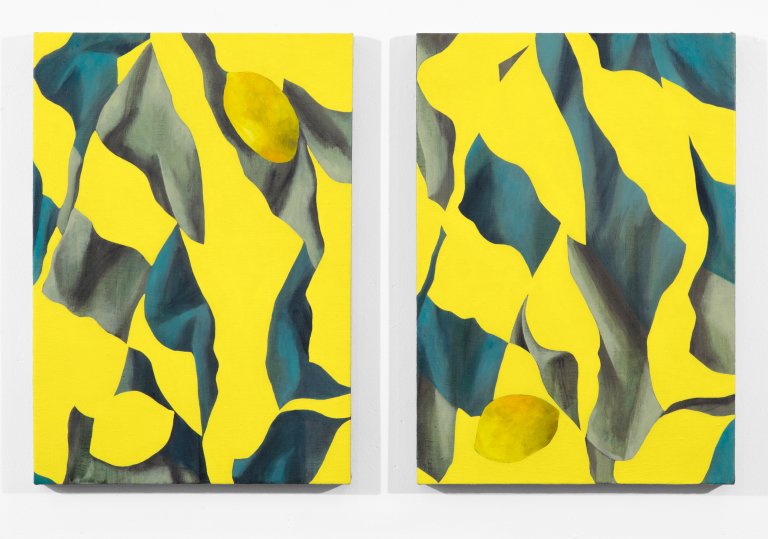 Untitled, 2018, acrylic on linen, diptych, 58.5 x 40.5 cm each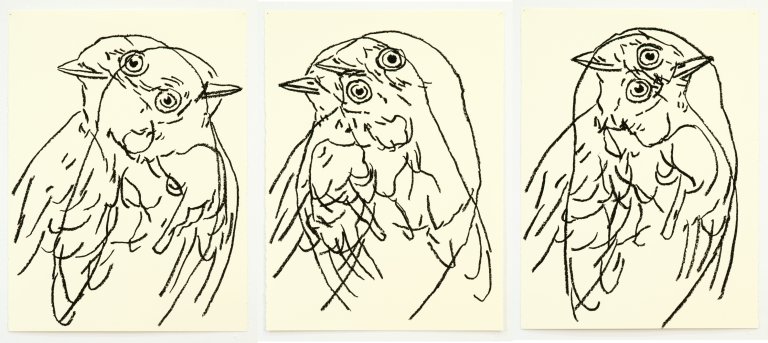 Untitled, 2018, oil stick on paper, three parts: 76.2 x 56.5 cm each
Untitled (Pair), 2017, acrylic on linen, diptych, 50.8 x 40.7 cm each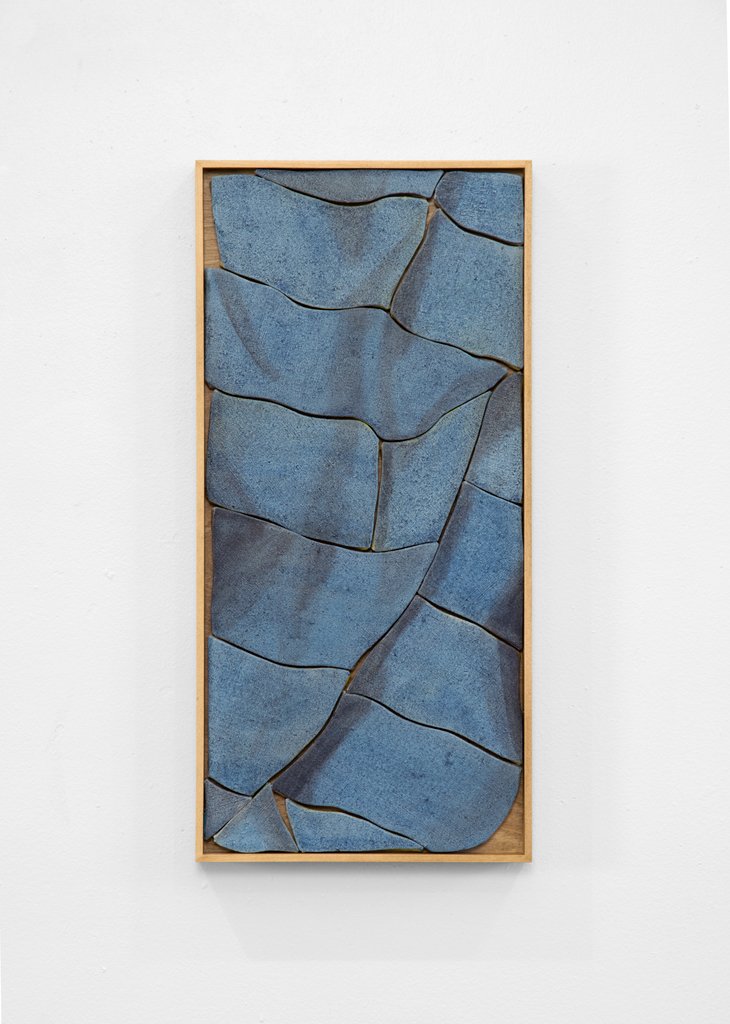 Untitled (Bird), 2018, acrylic on linen, 152.5 x 101.5 cm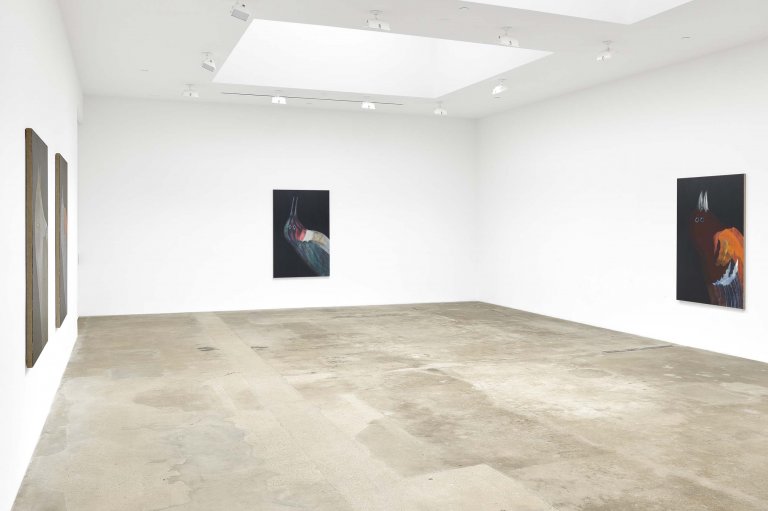 Installation view "Ryan Mrozowski", Hannah Hoffman Gallery, Los Angeles 2017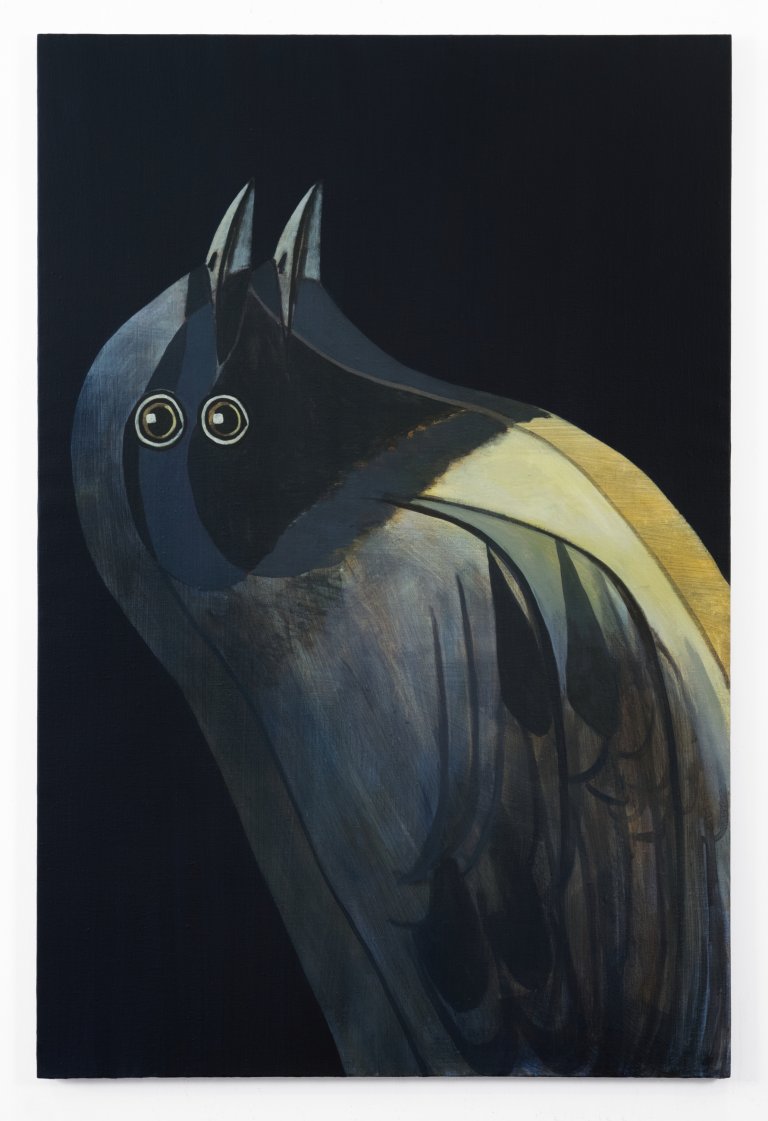 Untitled (Bird), 2018, acrylic on linen, 152.5 x 101.5 cm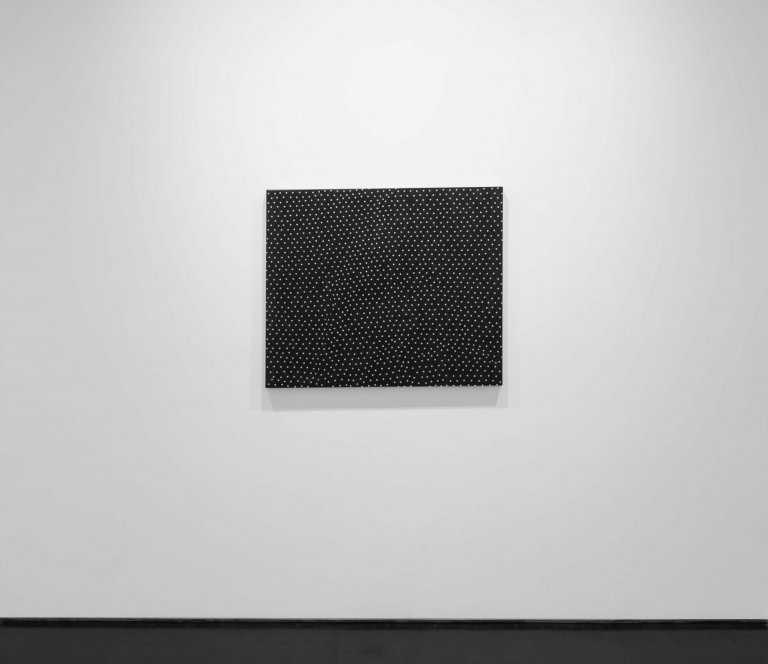 Installation view "Ryan Mrozowski – Open, Other, End", On Stellar Rays New York 2015, Untitled (dot painting)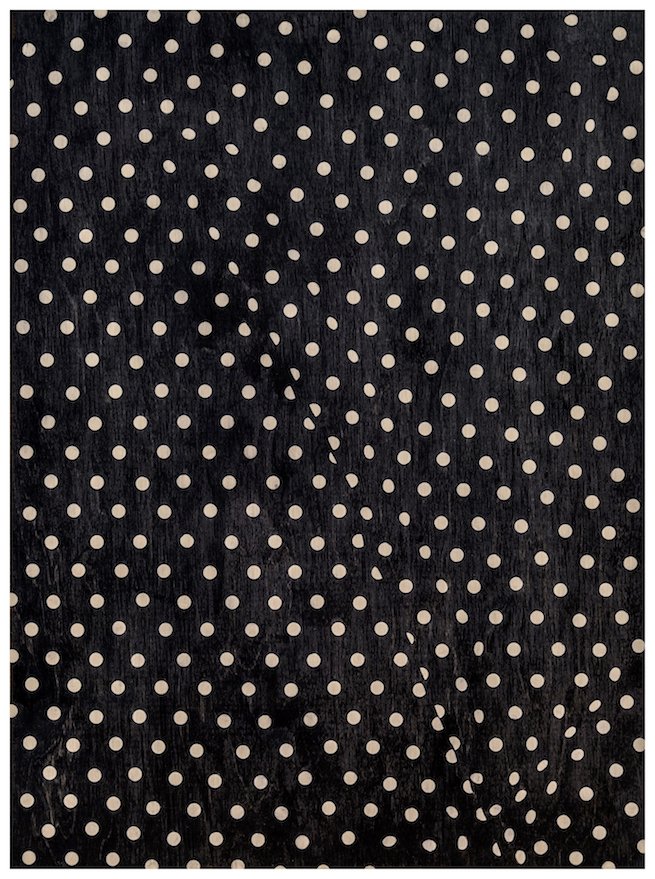 Untitled (dot painting), 2014, detail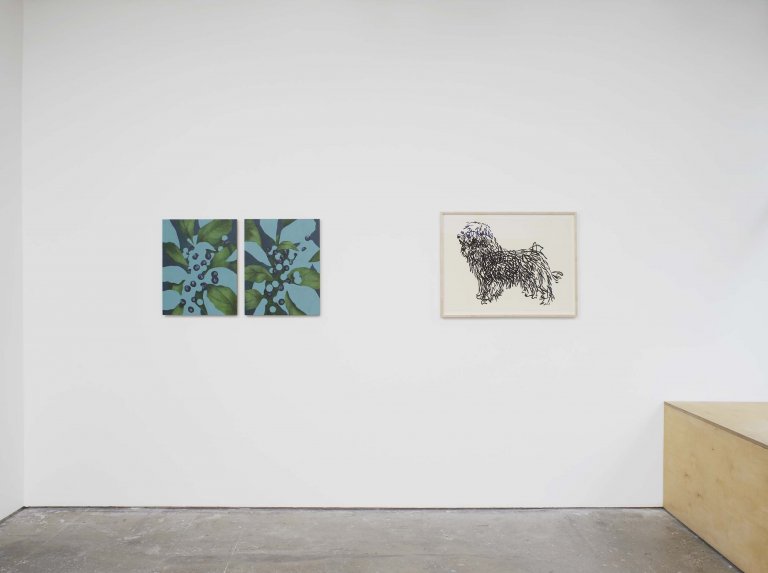 Installation view "Ryan Mrosowski – I Hear You Singing in the Wire", Arcade Gallery London 2016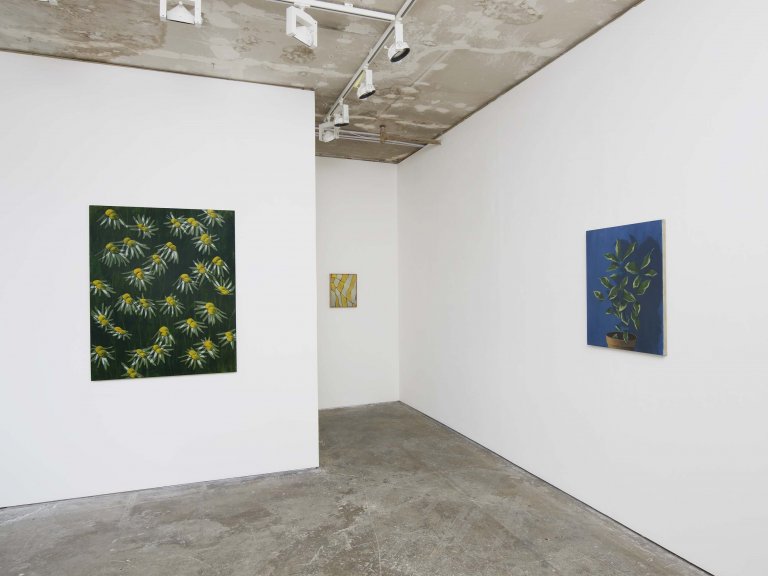 Installation view "Ryan Mrosowski – I Hear You Singing in the Wire", Arcade Gallery London 2016