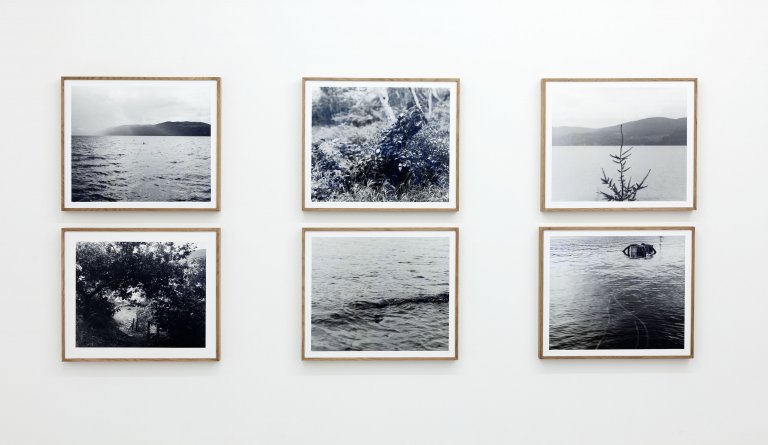 Forms in the realm of space (Near Dores / across from Urqhuart Castle) (North of Foyers / South of Easter Boleskine) (Out from Altsigh / Away towards Invermoriston), 2001 – present, 3 pairs of silver gelatin prints, framed in oak, each 62 x 52cm
Gerard Byrne »Loch Ness, non-site«
Stockholm, August 25, 2011 - October 02, 2011
Gerard Byrne
Loch Ness, non-site 
Gerard Byrne is best known for using film, photography and installation to explore indicative moments in our recent history. In his films the casts re-enact conversations originally published in popular magazines from the 1960s to the 1980s while his installations often include photographic images of subjects that both suggest and resist historical placement. His work takes as its subject the representations of time we construct at given cultural moments, and the historical accumulation of those representations.
 
Loch Ness, non-site is an investigation into the role of photography today and its undermined credibility as a form of evidence in the digital era. In essence the project becomes a trope for the fundamental challenge to photography's ability to represent. Using analog photographic techniques it's material character is consistently emphasized throughout the work - for example in the eclectic framing and mounting techniques.
 
The exhibition presents works drawn from 10 years of visits and research at Loch Ness. In photographing and filming its environs and inhabitants and transcribing interviews, Byrne presents analogous variations of the mythological monster whose existence was revived by the UK tabloids in the 1930's. The visual analogies in the images perpetuate through the language used by observers to describe the beast, thereby connecting the concept of analogy as a representational form with analog transmission of information.
 
The installation comprises suits of photographs and photograms, a film projection and a sculpture and wall drawing. Byrne employs the idioms of Land Art and Arte Povera, with their implicit presentation of nature as a site inscrutable, as an appropriate analog of the Loch Ness myth. Recurring forms build up a momentum of suggestion and association, as Byrne's own material and possibly archival material become indistinguishable.   A book on Byrne's Loch Ness project will be published later this year with Milton Keynes Gallery, UK.
 
Byrne was born in 1969 in Dublin where he lives and works. In 2007 Byrne represented Ireland at the Venice Biennial. He recently opened a major survey exhibition at the IMMA in Dublin, which will travel on to the Gulbenkian Foundation in Lisbon. In 2011 Byrne will participate in Performa 11 in New York. Recent venues for solo presentations include the Renaissance Society at the University of Chicago (2011), the Glasgow International Festival of Visual Art, Lismore Castle Arts (2010), ICA Boston, Statens Museum für Kunst, Copenhagen (2008), Düsseldorf Kunstverein and Charles H. Scott Gallery, Vancouver (2007). Major presentations of his work have been included in the biennales of Venice (2011), Gwangju and Sydney (2008), Lyon (2007), the Tate Triennial (2006), and the Istanbul Biennale (2003). This is his second solo presentation at Galerie Nordenhake Stockholm.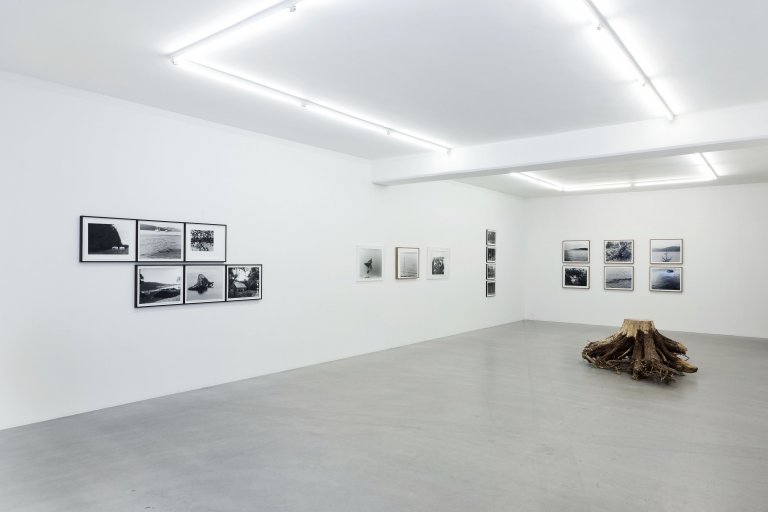 Installation view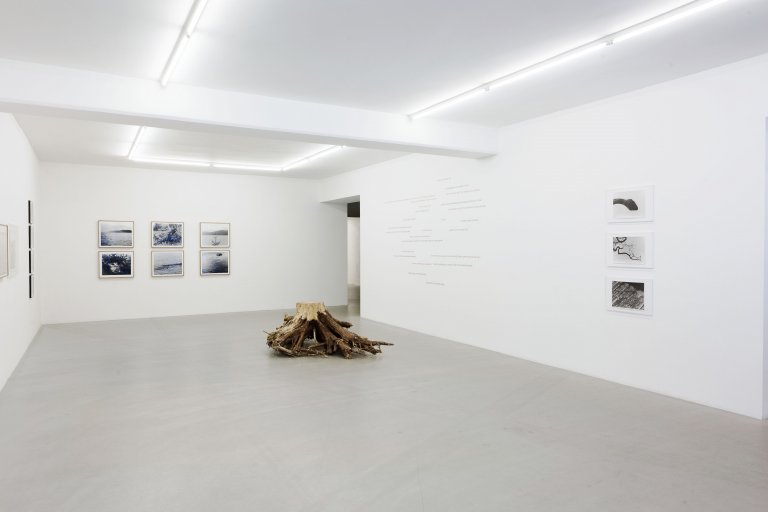 Installation view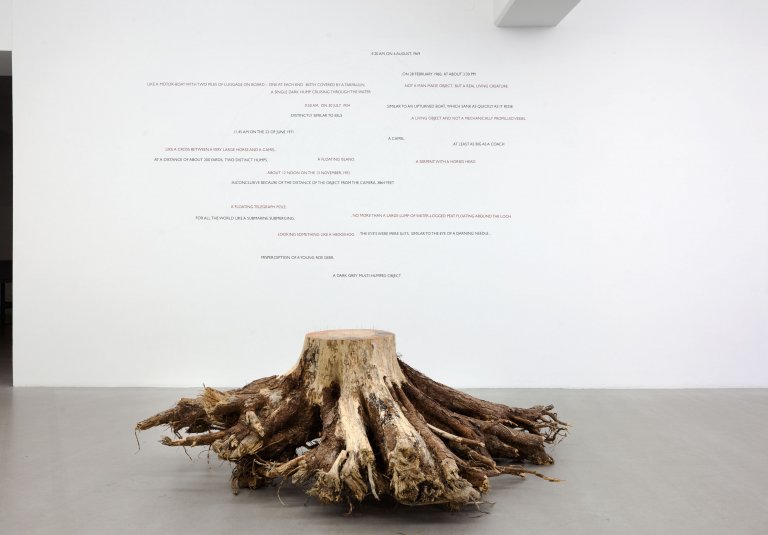 A serpent with a horses head, 2001 - 2011, wall drawing in pencil & vinyl text, tree stump, steel pins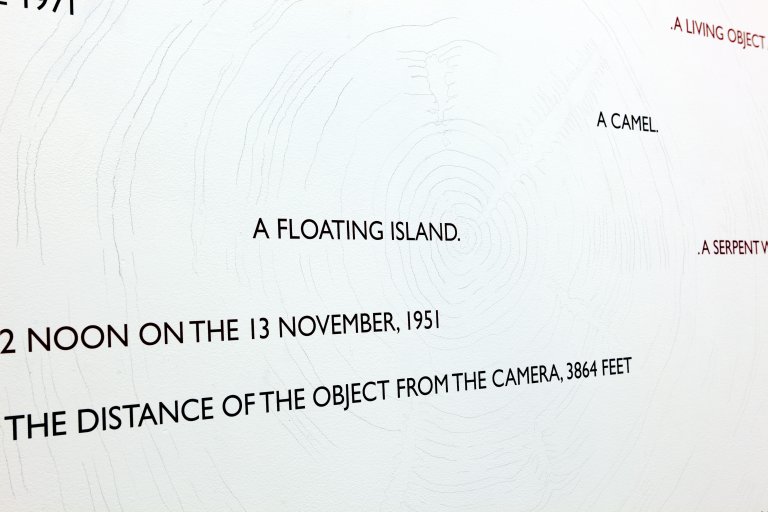 A serpent with a horses head, 2001 - 2011, detail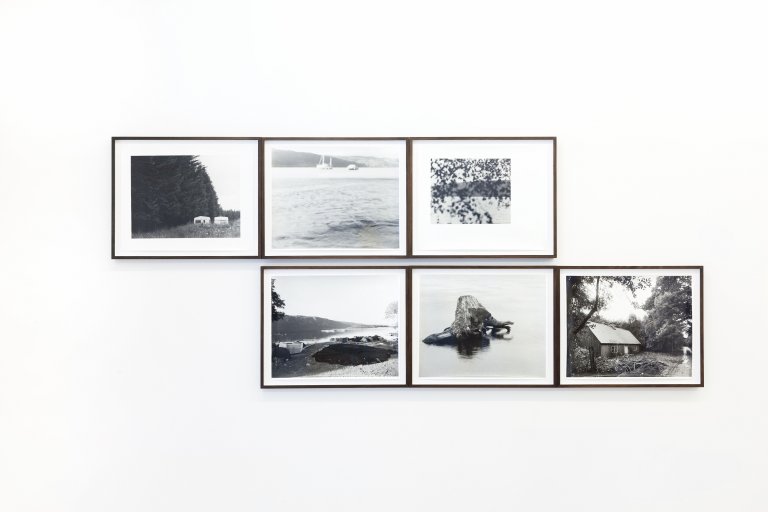 East, South-South East, North-West, South-South East, North-West, again East, 2001 – 2011, 6 silver gelatin prints, each 31 x 41cm, framed in lacquered wood, Edition of 3 + 1 AP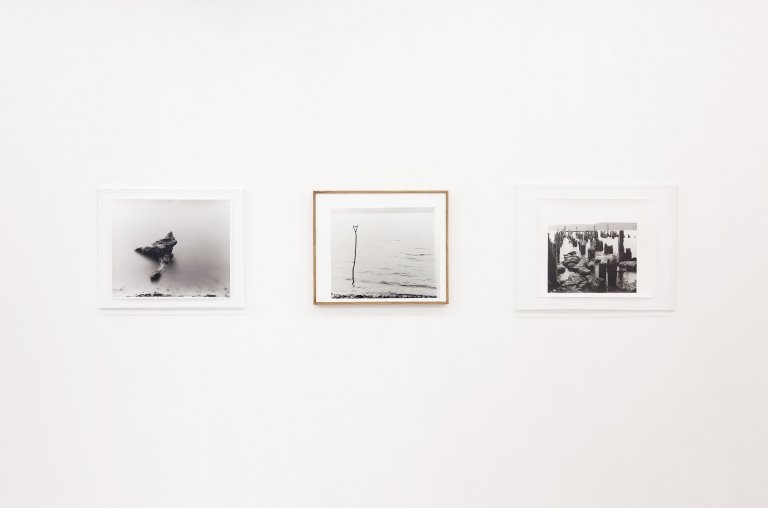 Three connected sites, 2001 – 2011, 3 silver gelatin prints, each 62 x 52cm, framed in acrylic box, oak, and acrylic box, Edition of 3 + 1 AP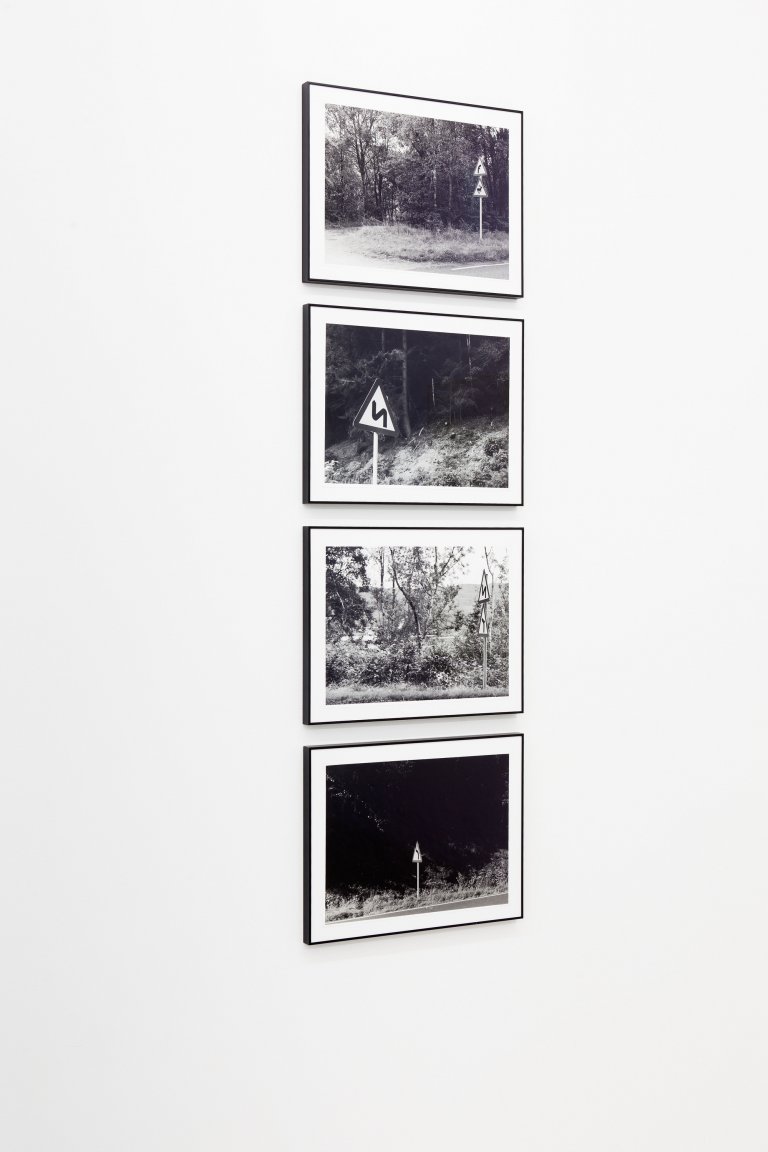 Warning signs, carefully placed (four possible permutations), 2001 – 2011, 4 silver gelatin prints, framed in black aluminium, 41 x 51cm each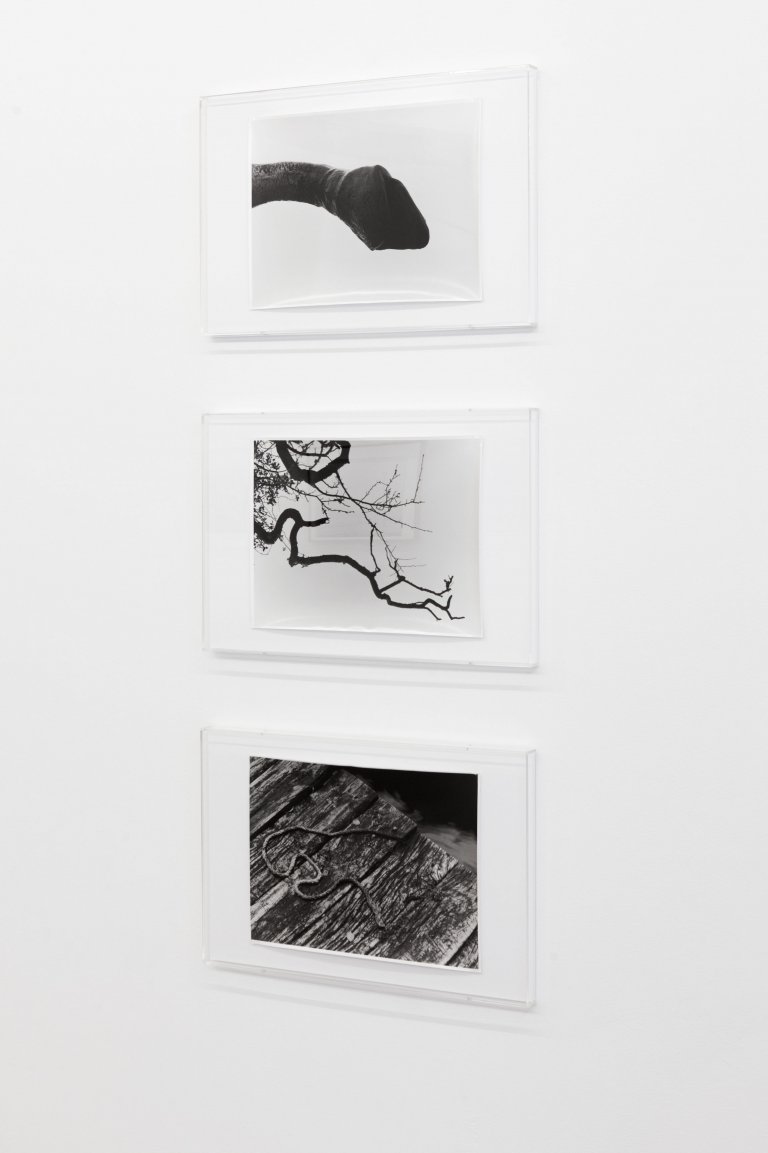 Connecting shapes (Three part analogy), 2001 – 2011, 3 silver gelatin prints, each 36 x 28cm, framed in acrylic boxes, Edition of 3 + 1 AP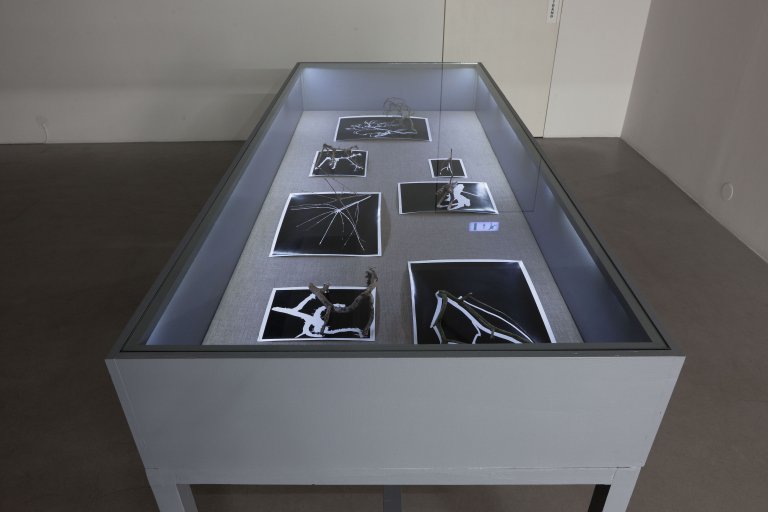 Some gestalt forms surveyed, and organized into primary structures, 2001 – 2011, site: Loch Ness, Scotland, 2001 - 2011, silver gelatin prints, wooden forms, linen lined vitrine, dimensions variable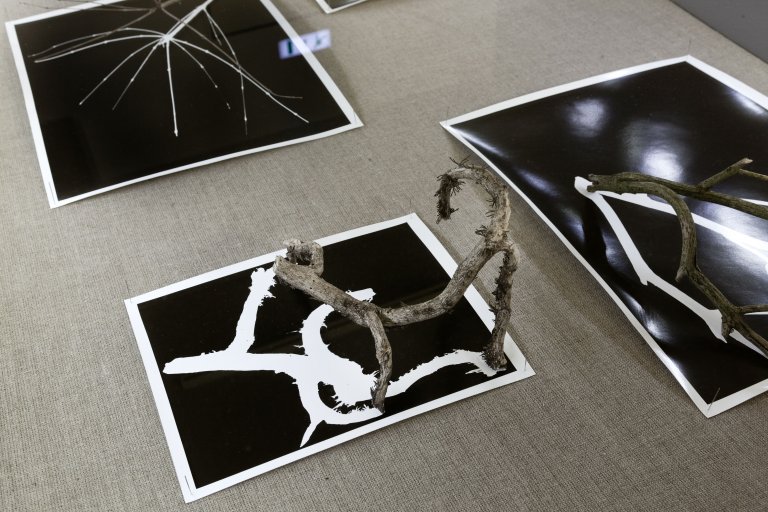 Some gestalt forms surveyed, and organized into primary structures, on dates between 2001 – 2011, site: Loch Ness, Scotland 2001 - 2011, detail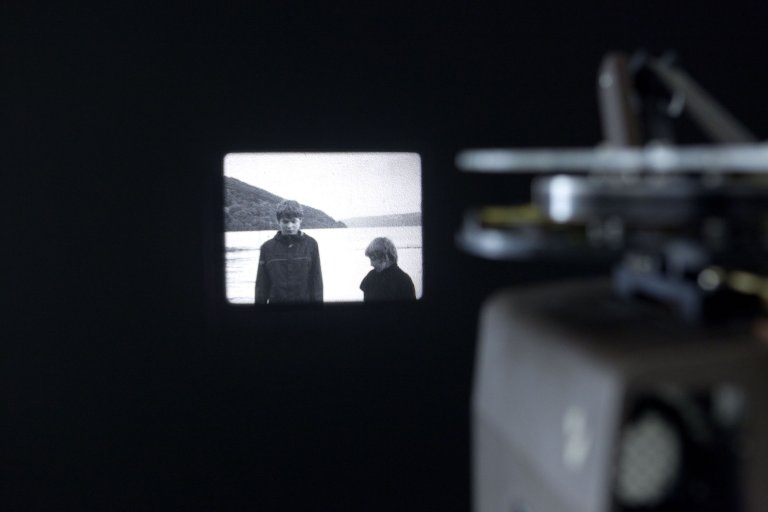 Figures (Some analogies surveyed, and organized into concrete poetry and conceptual film forms, on dates between 2001 - 2011) 2001 - 2011, 16mm film, B&W, 9 mins, with audio, Edition of 4 + 1 AP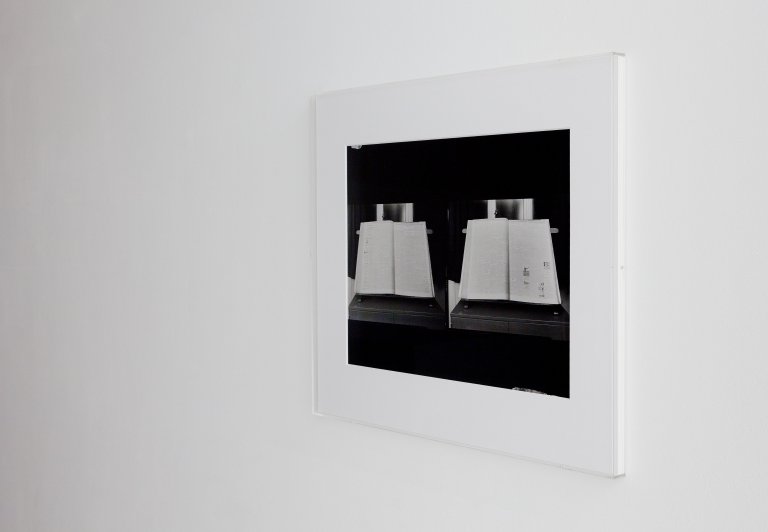 Conger eel or basking shark?, 2001 – 2011, silver gelatin print, 62 x 52cm, framed In acrylic box, Edition of 3 + 1 AP