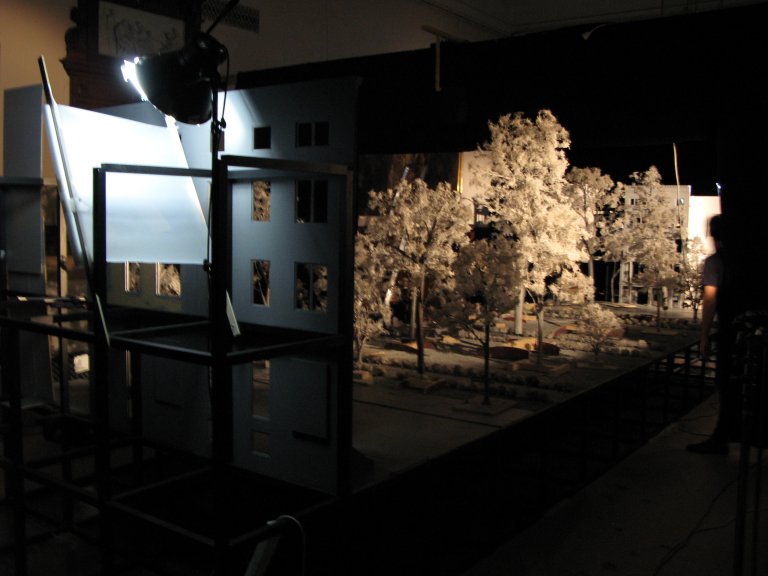 Production view from View Through a Park, 2009
Jonas Dahlberg »View Through a Park«
Stockholm, May 14, 2009 - June 28, 2009
Galerie Nordenhake is pleased to present Swedish artist Jonas Dahlberg's new video installation, View Through a Park, and his related photographic suite View from a Street (both 2009). In this exhibition Dahlberg will also present his work from 2003, Safe Zones #1.
read more
Through his installations, be they video or otherwise, Jonas Dahlberg works with space. Architecture is addressed as a political place that influences how we understand ourselves, and how the body and mind experience the outside world. He is not interested so much in architecture in terms of rooms/enclosures but more as journeys, navigations, negotiations.
In View Through a Park the viewer follows a single camera movement from the interior of one apartment, through an idyllic city park, to its facing apartment. Set at night, the dreamlike shot travels endlessly between these two buildings, transforming from a non-physical journey for the viewer through the park, to a furtive, intruding gaze within the private spaces.
The photographic works suggest a surreptitious inventory and indexing of the exterior buildings. While the film is dreamlike, the photographs, taken at street-level, are grounded and factual. View from a Street returns to other themes recurrent in Dahlberg's work – surveillance and voyeurism.
The architecture is modelled on Gramercy Park in New York, which is the only remaining private park in Manhattan. Such surroundings relate to any community where the residents attempt to create a closed and controlled environment in order to stop time and secure a nostalgic or romanticized ideal of living. Today these privately controlled public areas are expanding and create new kinds of secret cities both inside and outside existing cities. These spaces suggest paranoia and fear but also certain kind of melancholy, as only such isolation can produce.
Safe Zone's #1 offers a dialog with these recent works by investigating themes such as the gaze, control and paranoia.
Jonas Dahlberg was born in Uddevalla, Sweden, 1970. He has exhibited widely in many prestigious contexts. He has recently participated in exhibitions at Kunsthalle Wien and Kunstmuseum Stuttgart. In 2005 Dahlberg exhibited his solo show "Invisible Cities" at Moderna Museet. He represented Sweden at the 26th Bienal de São Paulo and has participated in the Busan Biennial in 2004 and in both the 50th Venice Biennial and Manifesta 4 in 2002. Other exhibitions include Leeum Samsung Museum of Art, Seoul Korea (2007), Artsonje Center, Seoul Korea, Taipei Biennial, Taiwan, Calle Alcala 31, Madrid Spain, Neue Kunsthalle St. Gallen. St Gallen Switzerland (with Jan Mancuska), Frac Bourgogne, Dijon, France (solo) (2006), Marian Goodman Gallery Paris, France and Bonner Kunstverein. Bonn, Germany (with Jan Mancuska) (2005).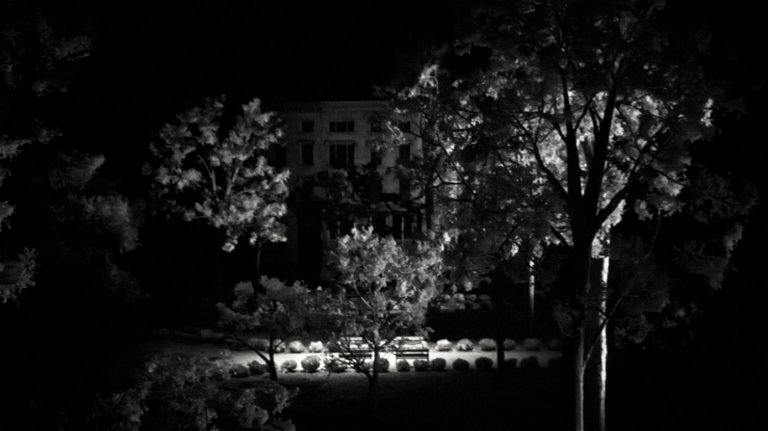 View Through a Park (film still), 2009, single channel video installation, 16.58 min loop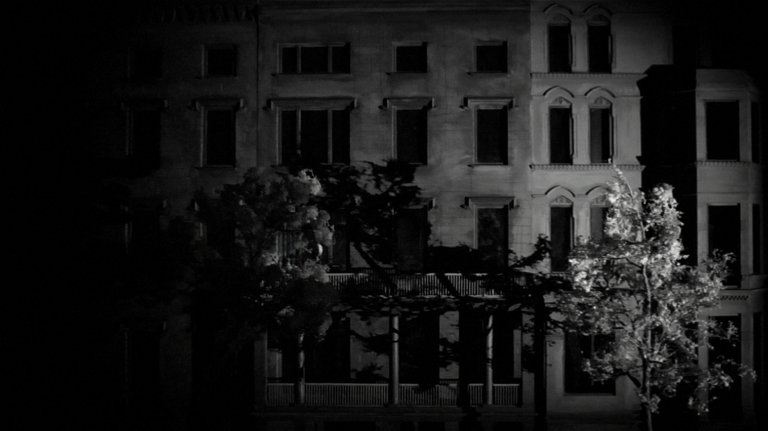 View Through a Park (film still), 2009, single channel video installation, 16.58 min loop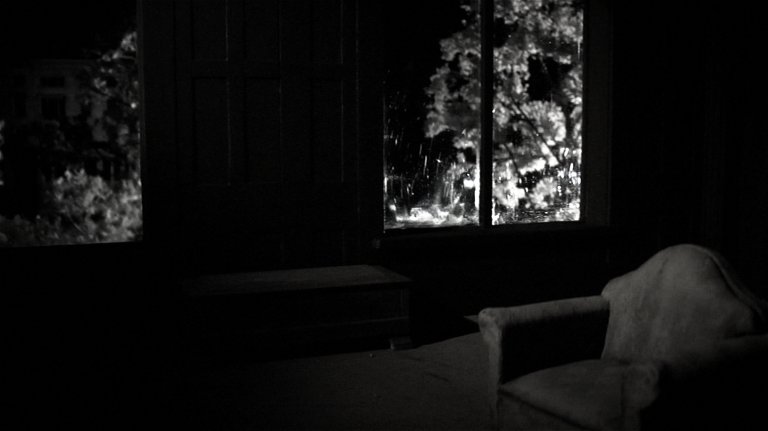 View Through a Park (film still), 2009, single channel video installation, 16.58 min loop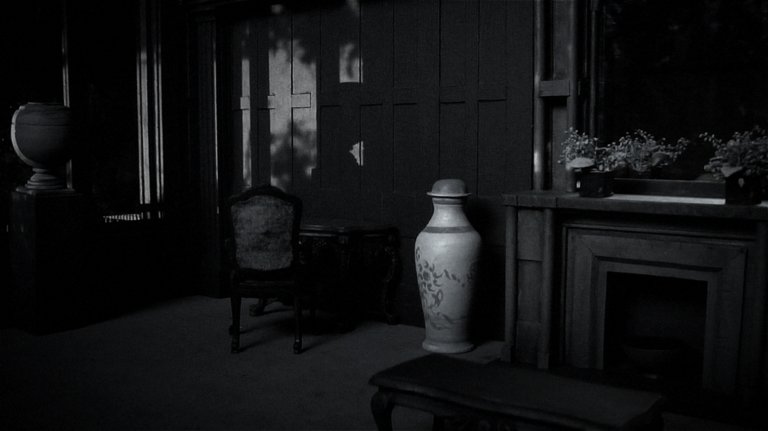 View Through a Park (film still), 2009, single channel video installation, 16.58 min loop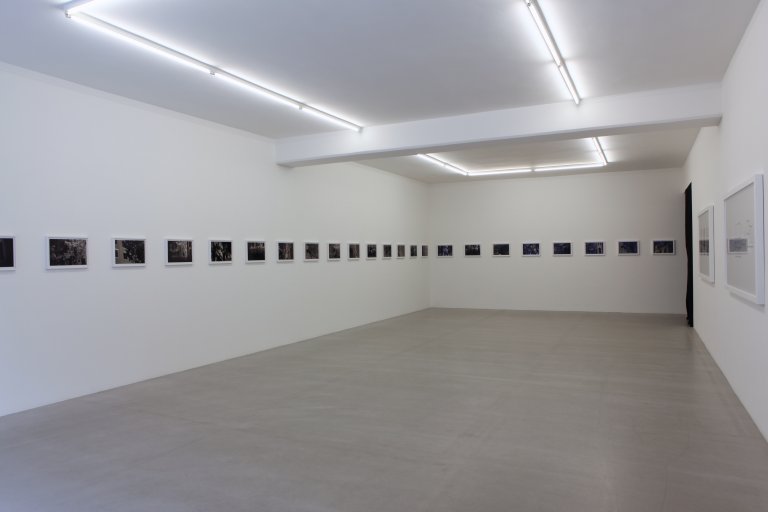 View From a Street, 2009, c-print, 25 panels, 32.5 x 46 cm each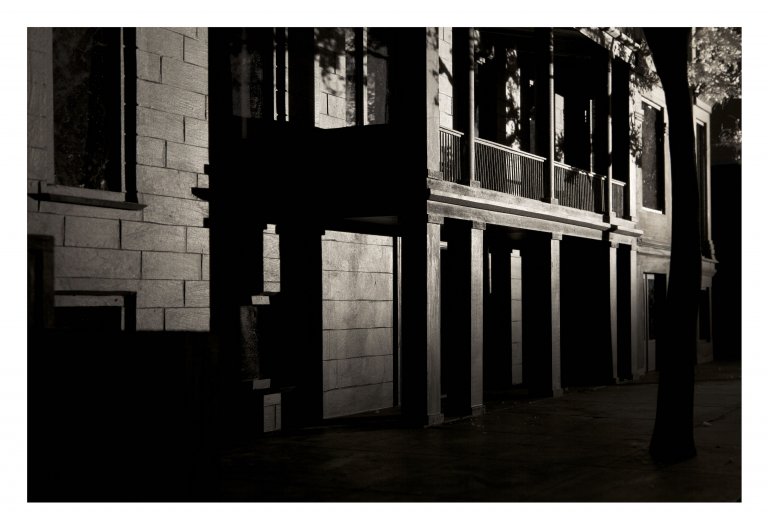 View From a Street, 2009, c-print, 25 panels, 32.5 x 46 cm each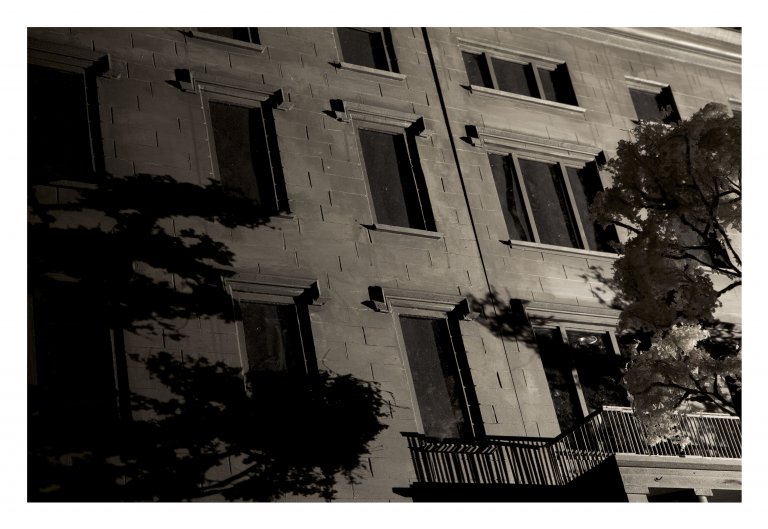 View From a Street, 2009, c-print, 25 panels, 32.5 x 46 cm each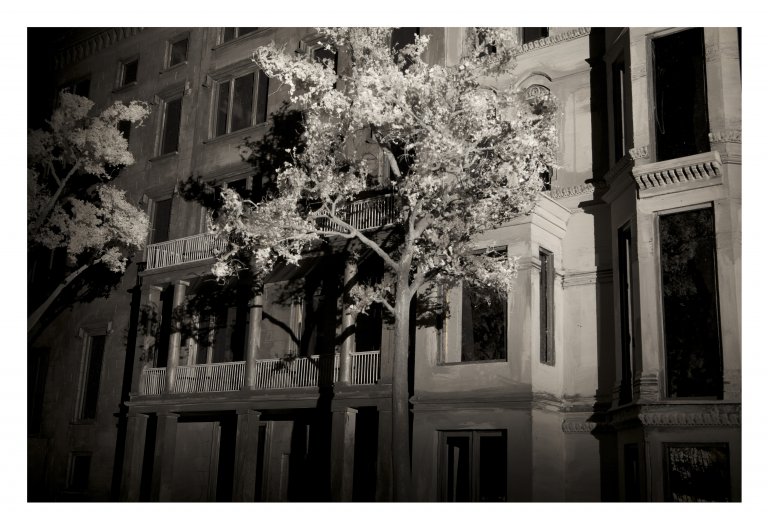 View From a Street, 2009, c-print, 25 panels, 32.5 x 46 cm each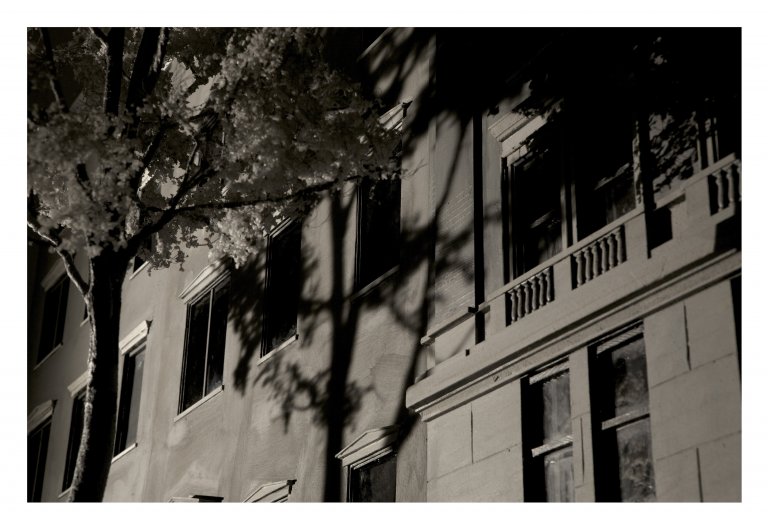 View From a Street, 2009, c-print, 25 panels, 32.5 x 46 cm each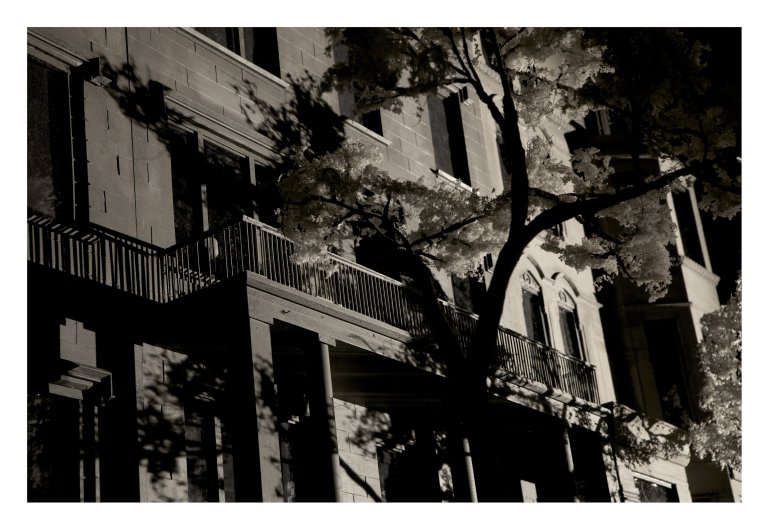 View From a Street, 2009, c-print, 25 panels, 32.5 x 46 cm each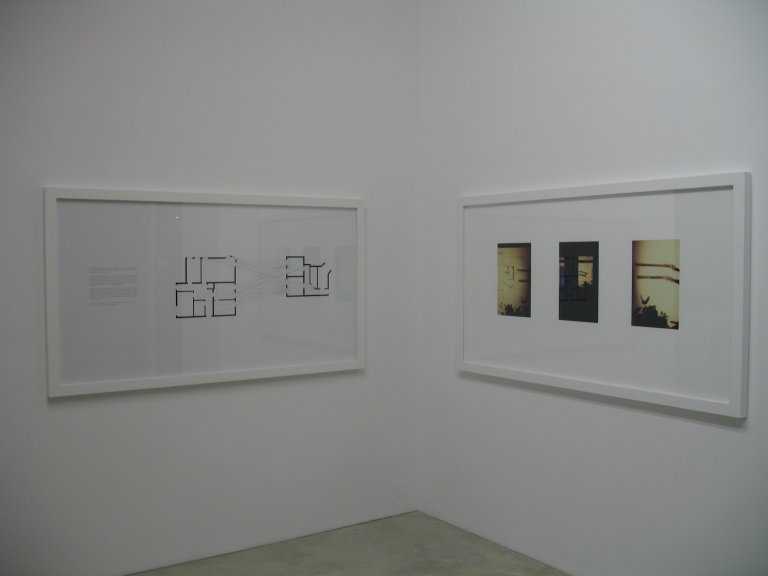 Safe Zones No. 1, 1996-2003, c-print, diptych 98 x 178 cm each