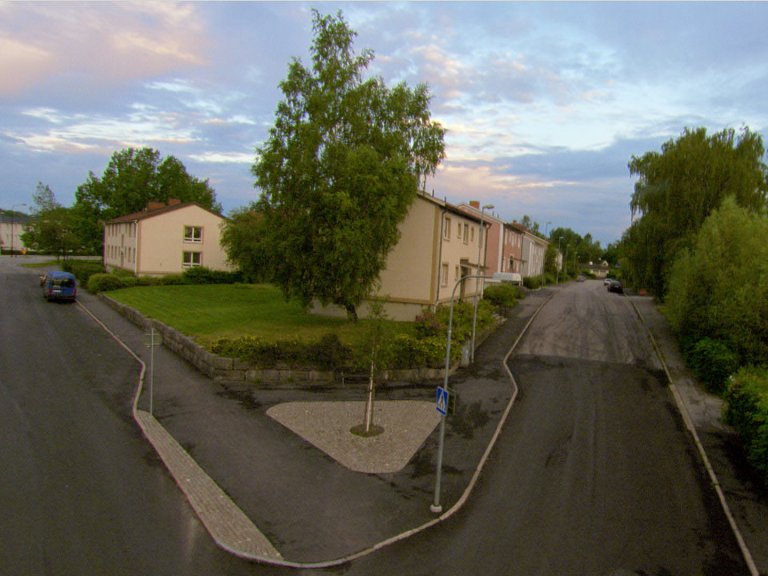 Invisible Cities (film still), 2004, video installation, 23:41 min loop
Jonas Dahlberg »Invisible Cities«
Berlin, March 06, 2004 - April 17, 2004
Galerie Nordenhake is pleased to present its first solo exhibition of Swedish artist Jonas Dahlberg after having introduced his works in the group show "Through a Sequence of Space" (2002). Dahlberg has gained international attention for his video installations of illusory architectural spaces that are shot in highly complex large-scale architectural models. In these works the problematic of active and passive surveillance, the psychological disorientation caused by camera movements through large systems of artificial spatiality, and the ambiguous position of the self appear as basic questions.
read more
Here we are presenting new works by Dahlberg from a continuing project called "Invisible Cities"-dealing with small towns of 10.000 to 50.000 inhabitants, whose existence is hardly known to people from the outside and thus are "invisible" in a broader international media context.
The main work is a yet untitled film of a conventional, unfurnished seventies room, with a door slightly opened to a brightly lit outside. The film is projected on one of the gallery walls, creating the illusion of a slightly displaced spatial extension of the gallery room. What we see is a pot with a green plant slowly floating around as if in zero gravity. Watching this endlessly enduring film of weightlessness the viewer who is bound to gravity may perceive his own body as unusually heavy. Like so often, Dahlberg evokes a moment of deep estrangement by challenging our everyday experiences of time and space, that we so often take for granted. The room is a miraculous little world in itself, just like the souvenir "snow dome" clutched by the dying millionaire, in Orson Welles' Citizen Kane, as he remembers his boyhood sledge "Rosebud."
We are also showing the first work of the Invisible Cities project. It consists of a series of six images with the descriptive title Invisible Cities ? Location Study 001-006. The images show different shots of deserted streets with apartment houses typical for small towns, but whose windows have been made to disappear. The viewer stands in front of a strange cityscape where no one is able to look either in or out. Whereas the first work relates to what is happening inside an interior, the images might show us the exterior of an "invisible city."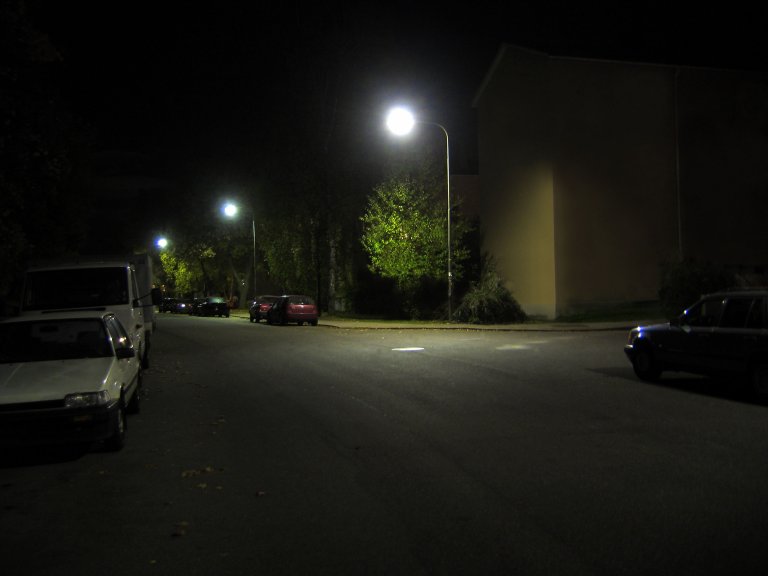 Invisible Cities; location study 006, 2003, detail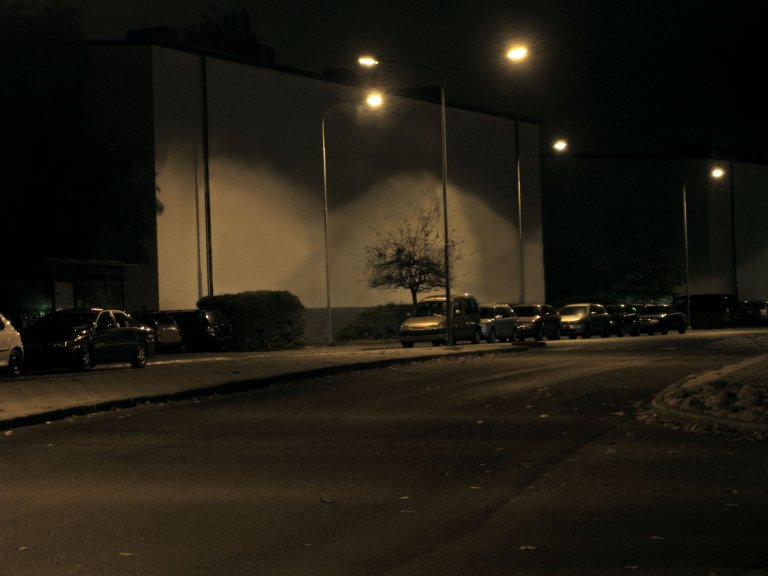 Invisible Cities; location study 006, 2003, detail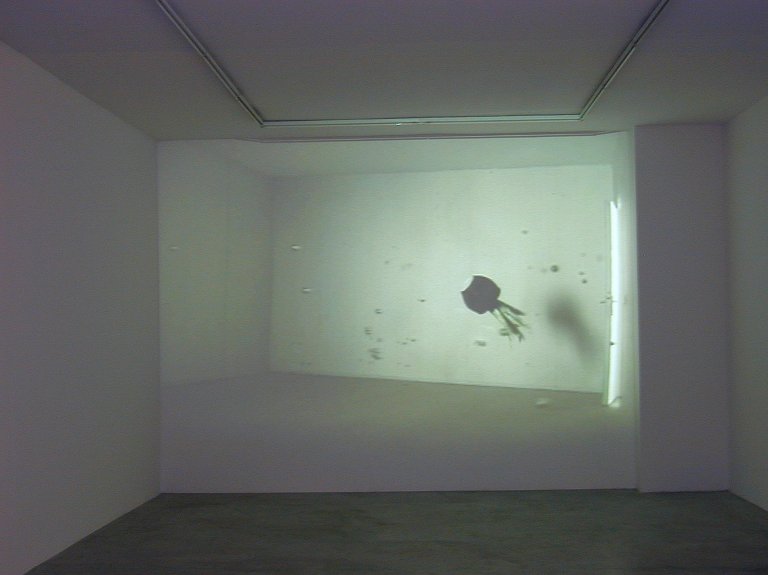 Weightless Space 1, 2004, video installation, loop