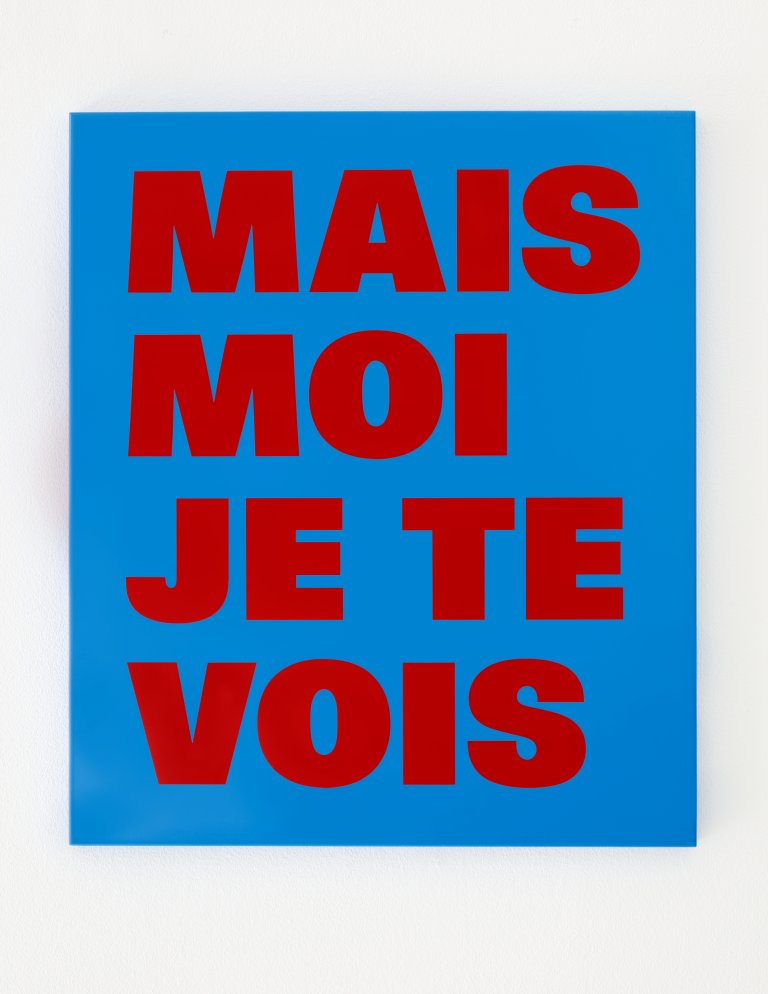 De la cécité (Mais moi je te vois), 2003, auto laquer on aluminium, 66.4 x 56.7 x 2.7 cm
Rémy Zaugg »De la cécité«
Stockholm, February 15, 2003 - March 29, 2003
DE LA CÉCITÉ (on being blind) is the collective title of a new series of paintings by Rémy Zaugg, now exhibited at Galerie Nordenhake in Stockholm. The paintings are in blue and red auto lacquer, and silk-screened on aluminium. Each of the paintings, 66,4 x 56,7 x 2,7 cm, bear the same French text, MAIS MOI JE TE VOIS The text is a variation on his well known thematic interest in the act of seeing and its opposite, being blind.
In the paintings of Rémy Zaugg there are obvious links to Minimalism apparent in the use of prefabricated elements such as typography and auto-lacquer on aluminium, and to the ever-present discussion around Modernist painting. His art works are certainly conceptual, oscillating between being objects and paintings, just as the paintings as such are oscillating in the eye of the beholder, creating an extremely physical experience that makes them all the more difficult to look at the longer one tries. This is also reflected in Zaugg´s texts mediating upon seeing, blinding, and blindness - a feedback into the fact that visual art always deals with seeing, although the act of seeing may be ruled by many different entities.
Rémy Zaugg has come to play an increasingly important role in present European cultural life, not only for this activities in the field of visual art, but also as a critic and observer of contemporary cultural phenomena, not at least of the perception of space and architecture. Rémy Zaugg was born 1943, in Courgenay, Switzerland, he is currently living in Pfastatt, outside Basel, at the border between France and Switzerland. This is his third exhibition at Galerie Nordenhake.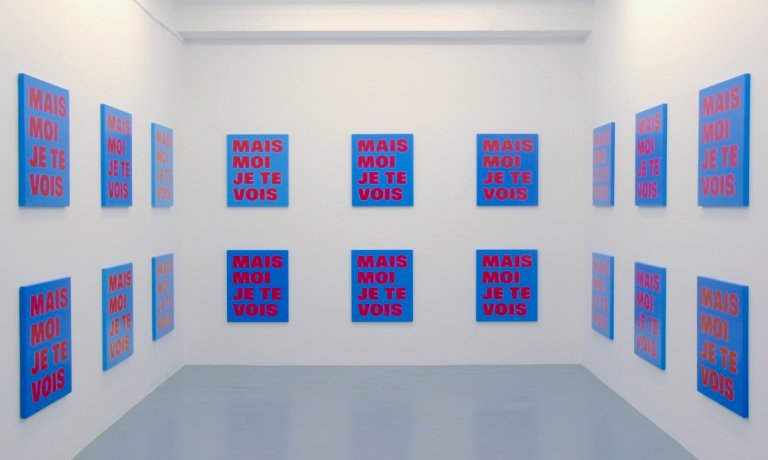 Installation view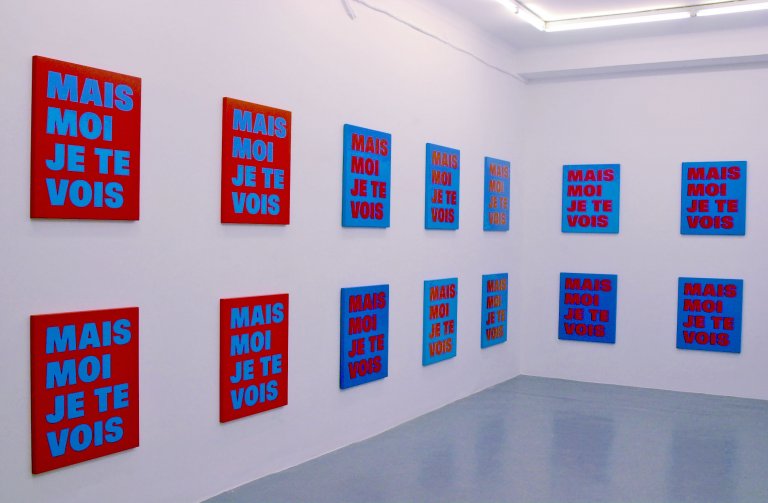 Installation view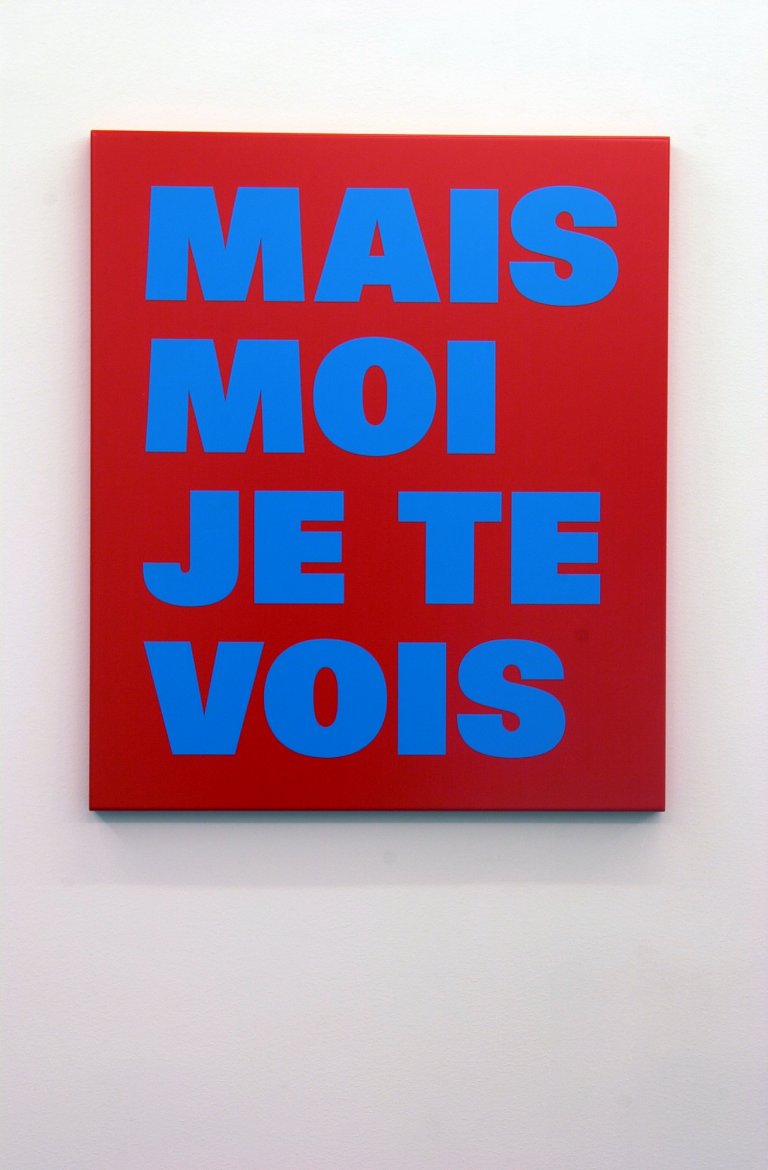 De la cécité (Mais moi je te vois), 2003, auto laquer on aluminium, 66.4 x 56.7 x 2.7 cm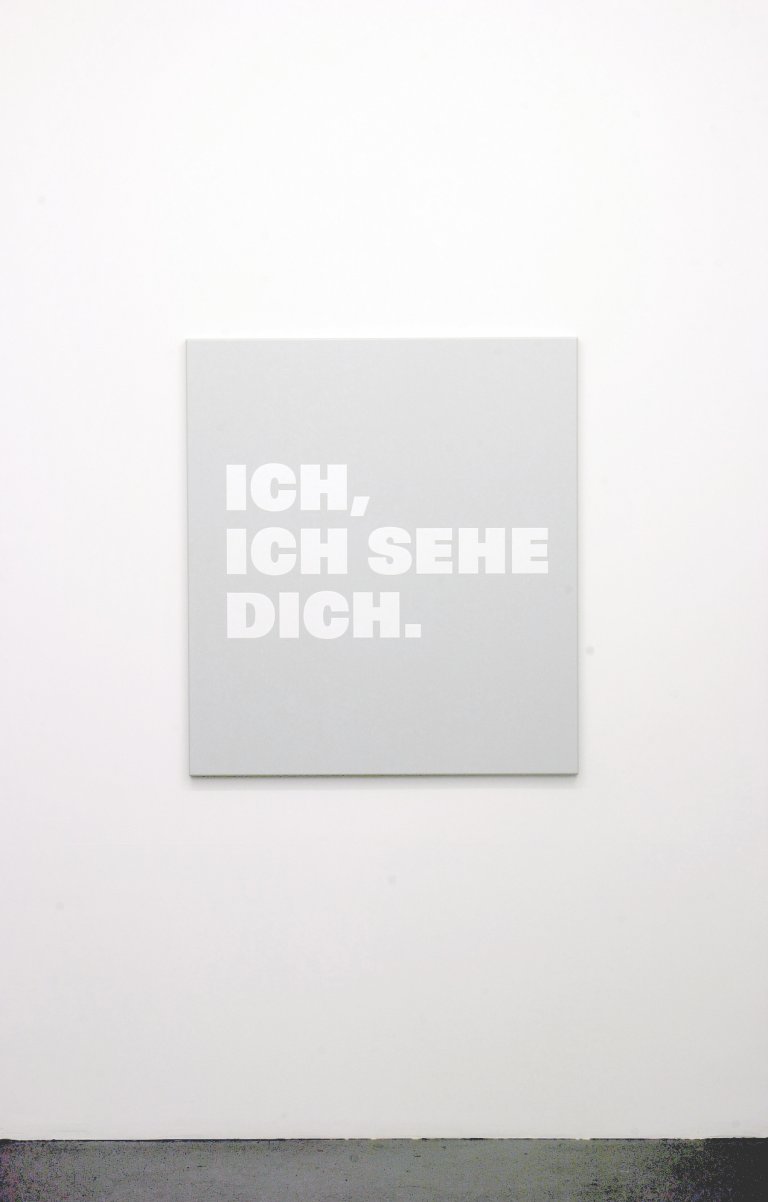 De la cécité (Ich, ich sehe dich), 2003, auto laquer on aluminium, 66.4 x 56.7 x 2.7 cm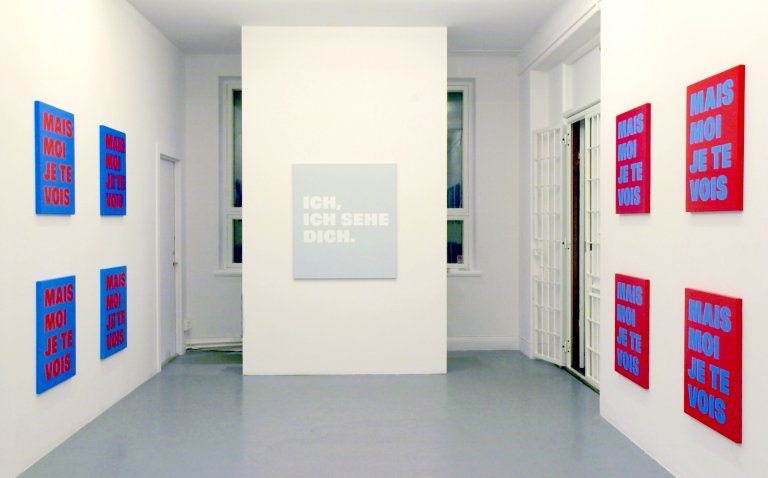 Installation view