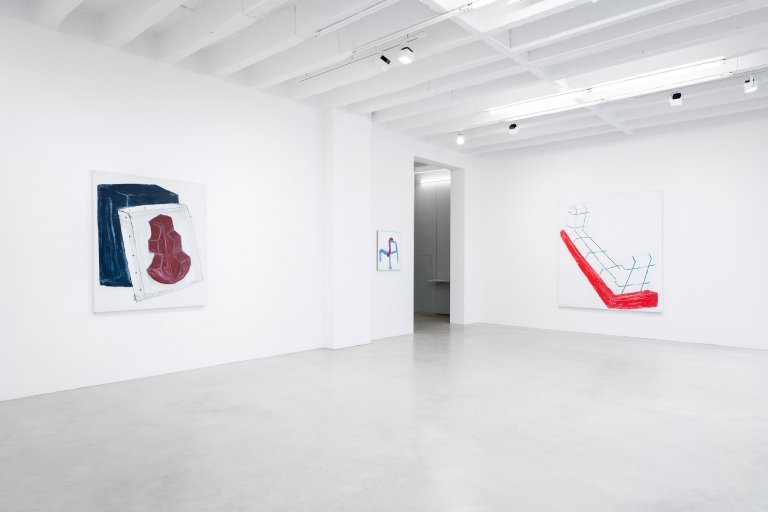 Mollnen Mellan Oss, Installation view
Torsten Andersson »Molnen Mellan Oss«
Berlin, March 02, 2019 - April 18, 2019
Galerie Nordenhake presents "Molnen Mellan Oss" (The Clouds Between Us), the first soloexhibition of legendary Swedish painter Torsten Andersson (1926 – 2009) in Germany, incollaboration with the Torsten Andersson Foundation. The exhibition brings together both large-and small-scale paintings from different periods of the artists' oeuvre.
read more
The art critic Magnus Bons characterizes Torsten Andersson's approach: "Opposing concepts such as painting–sculpture, surface–space, imaginary–real, figurative–abstract, are Torsten Andersson painterly instruments. He explores and questions conventions of imagery in order to find a possible path for painting." Bons concludes that Andersson's paintings are neither abstract nor figurative, but in fact both at the same time.
The painting "Molnen Mellan Oss" (1966) marks a crucial turning point in Andersson's oeuvre, when he stops making sculpture to instead work exclusively with the medium of painting. "Molnen Mellan Oss" realistically depicts an imagined abstract sculpture in the form of a large T-shape, ultimately combining the formal and the expressive in one painting. Andersson continues to make paintings of fictitious sculptures and three-dimensional objects in the widest sense. Portraying objects made from different materials like patterned textile, wood, marble and Masonite allows him to use colour with an inherent logic.
Whereas other artists at the time abandon painting and develop other forms such as video, minimal, conceptual and process-based art, Andersson undergoes a radical change within the medium of painting. He devotes his working life to explore the fundamental question whether painting can be seen as language and searches relentlessly for an individual and independent expression.
Torsten Andersson was born in southern Sweden in 1926. He became recognized as a painter in the 1950s and began exhibiting publicly. In 1960 he became the youngest professor at the Royal Academy of Fine Arts in Stockholm, a position he left in 1966. He returned to southern Sweden where he lived and worked until his death 2009. During his lifetime Andersson's works were internationally exhibited in the 32nd Venice Biennale in 1964 and the São Paulo Biennial in 1959 and 1983. Retrospective exhibitions include venues such as Moderna Museet in 1986 and Malmö Konsthall in 1987. His work was presented in solo and group exhibitions at Göteborgs Konstmuseum (2008), Moderna Museet, Stockholm (2006), Zeno X Gallery, Antwerp (2003), Kunstmuseum Bonn (1999), Louisiana Museum of Modern Art, Humlebæk (1997), Malmö Konstmuseum (1995), and Centre Georges Pompidou, Paris (1981) among others.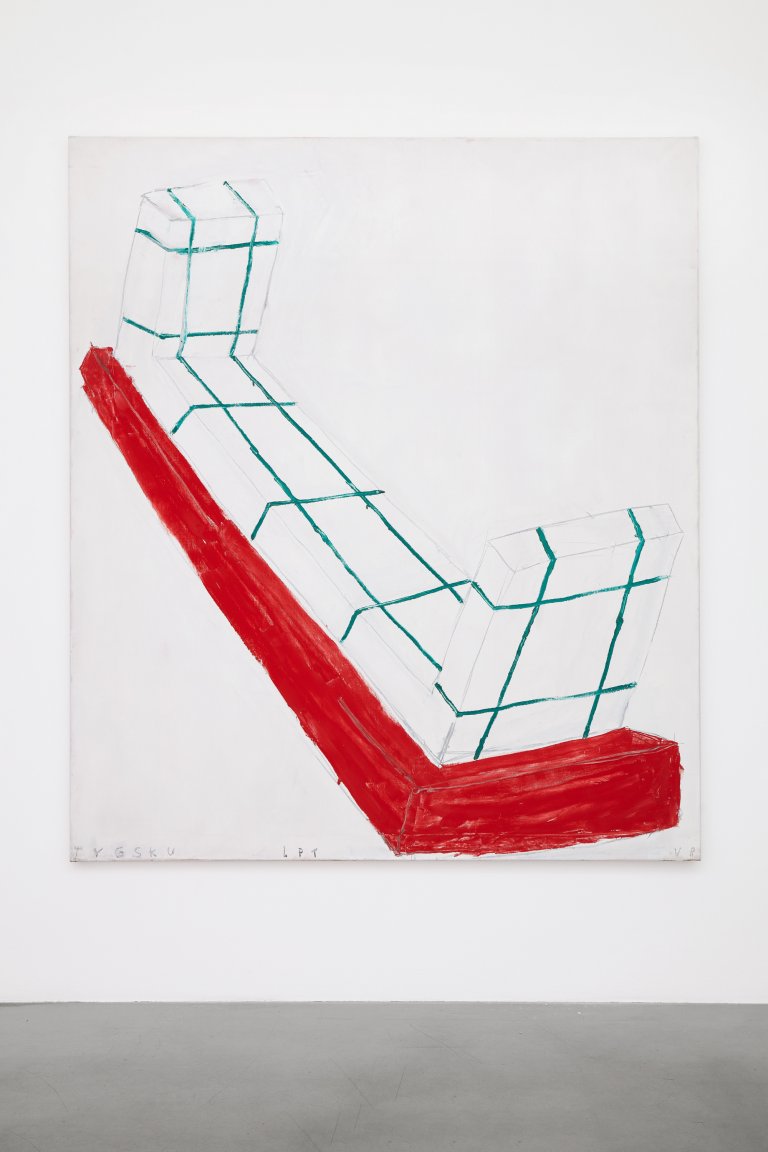 Tygskulptur, 2001-2002, oil on canvas, 205 x 180 cm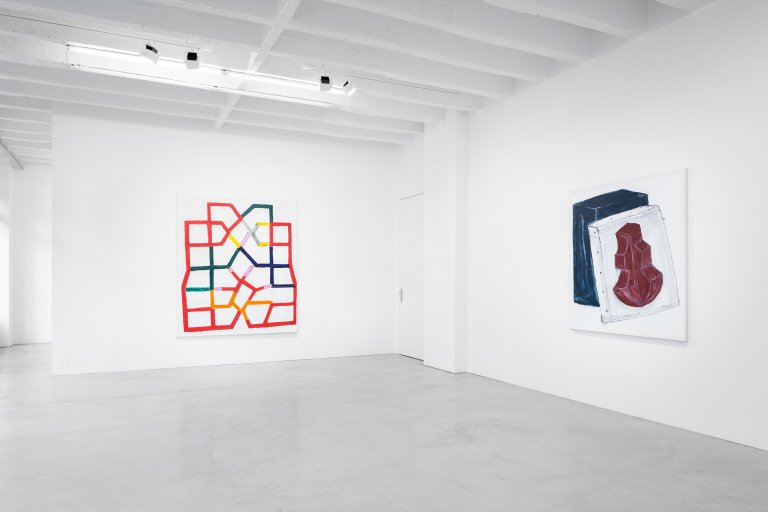 Installation view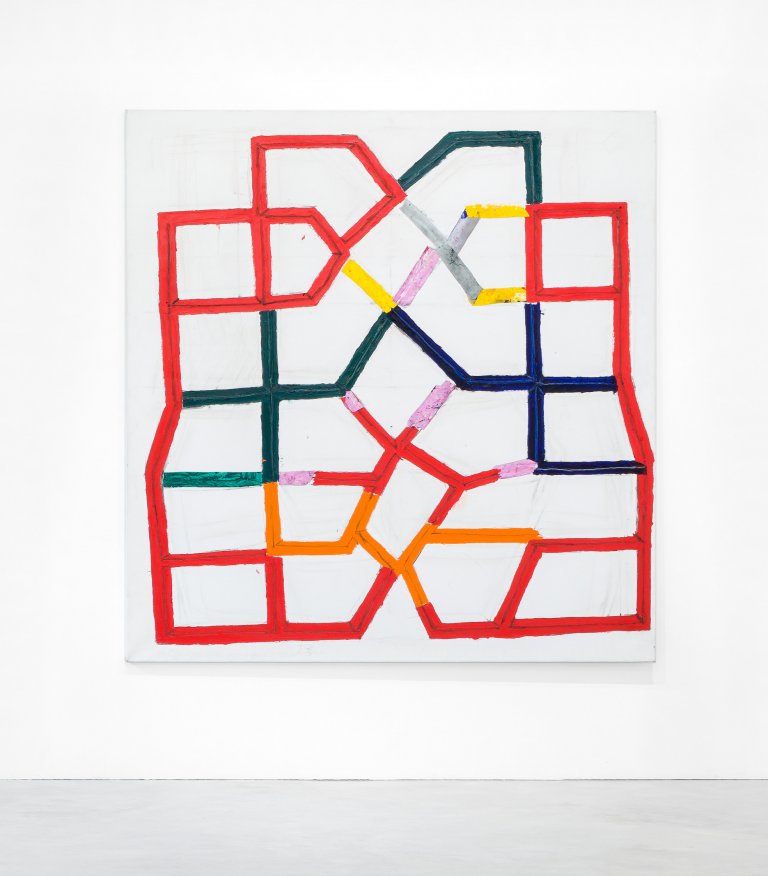 Pinnaskulptur, 2005 - 2006, oil on canvas, 209 x 179 cm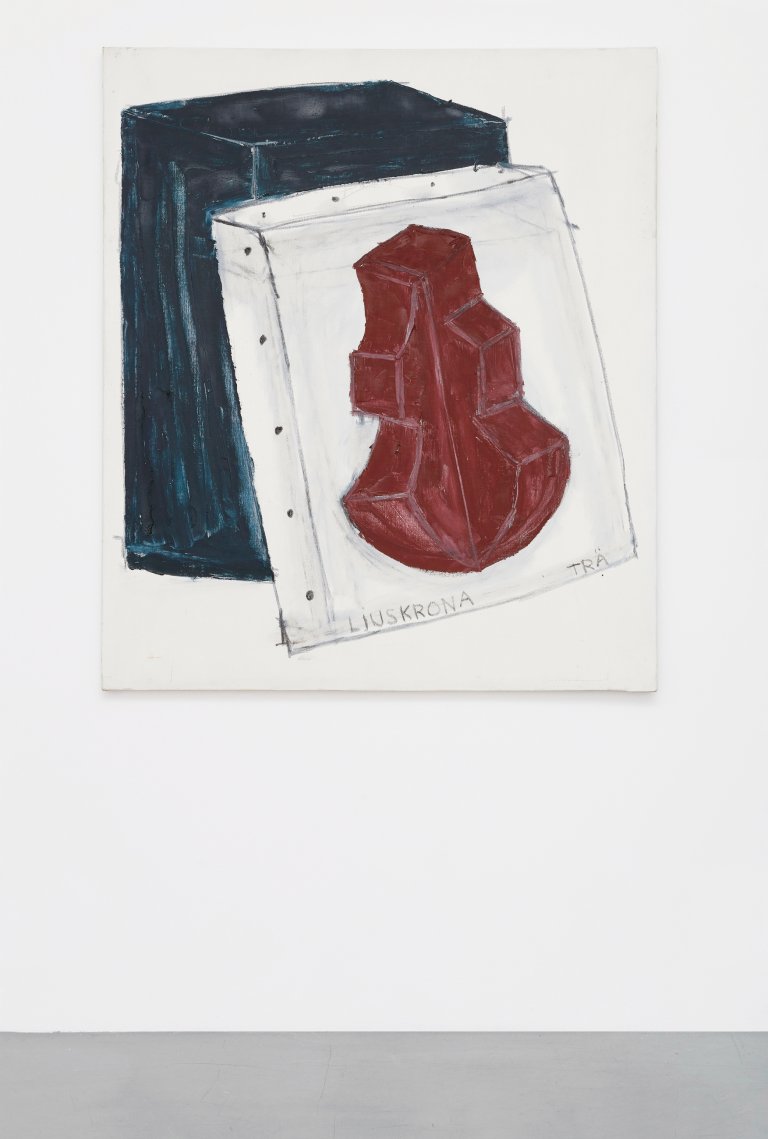 Ljuskrona av trä, 1980 - 1989, oil on canvas, 149 x 129 cm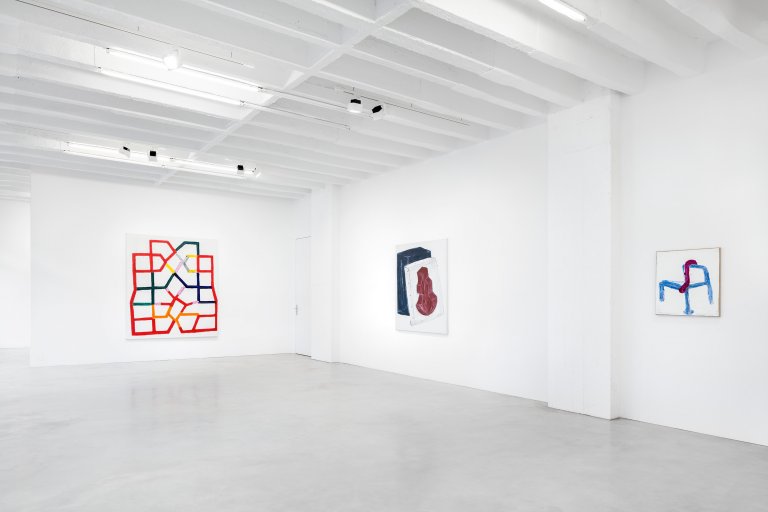 Installation view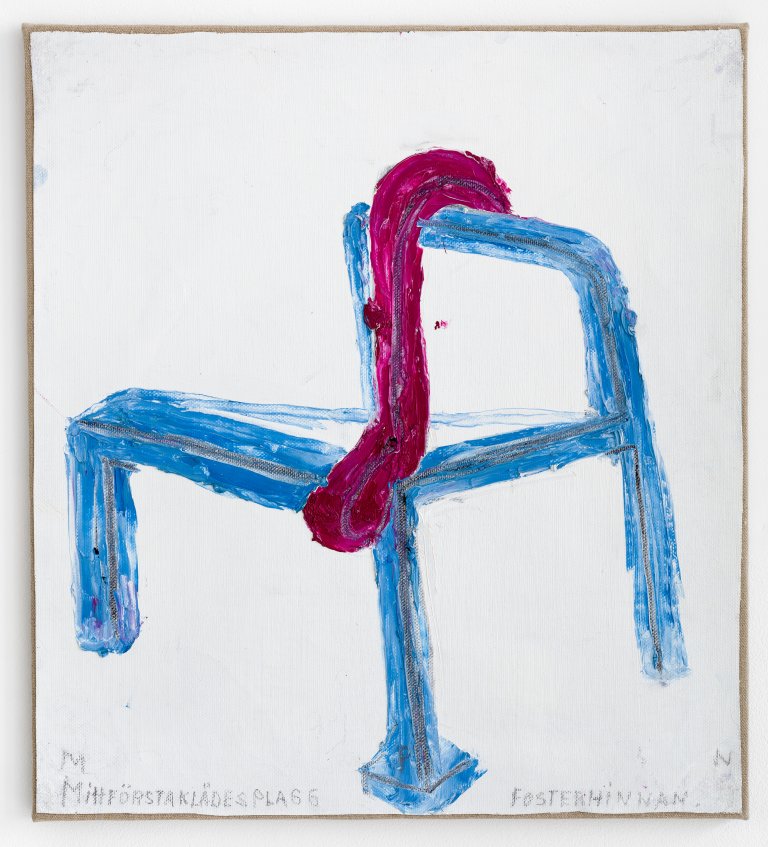 Mittförsta Klädes Plagg- Fosterhinnan, 1992 - 1994, oil on canvas, 67 x 61 cm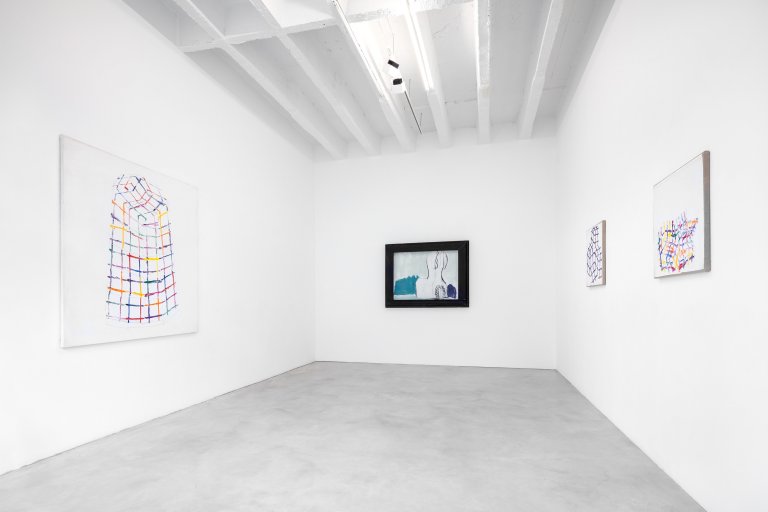 Installation view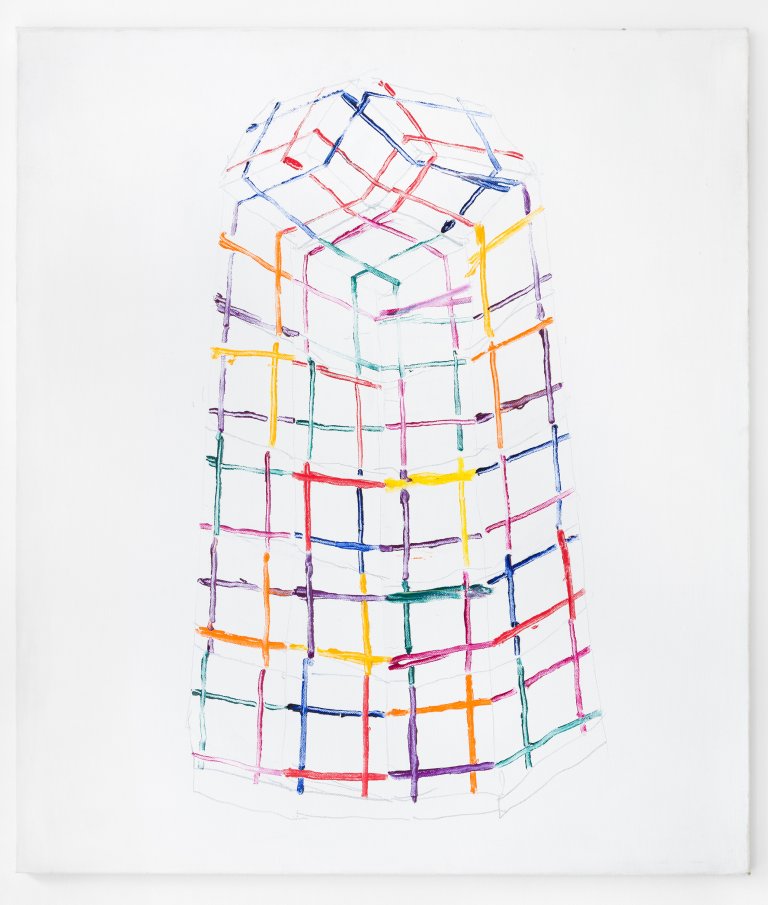 Anderegenerationtygskulptur, 2003 - 2004, oil on canvas, 150 x 130 cm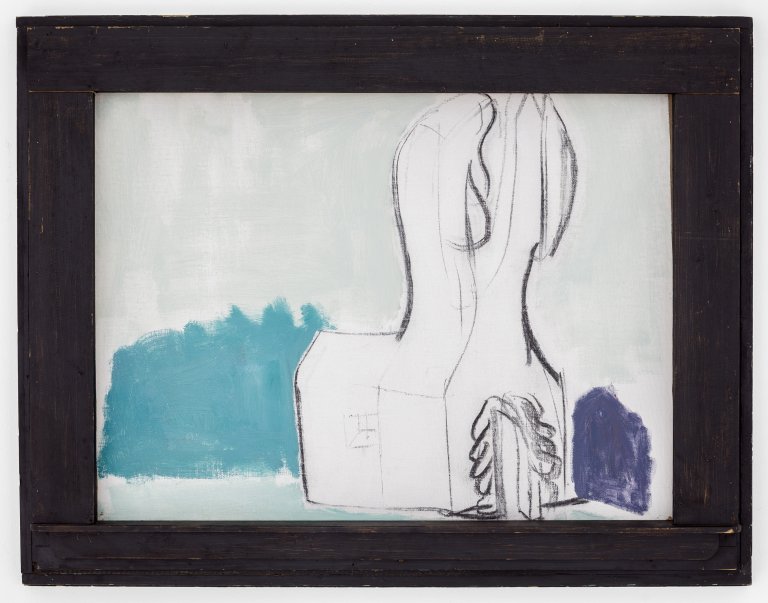 Skulptur (Hus med horn), 1980, Oil and charcoal on canvas with artist's frame, coniferous wood, 86 x 108 cm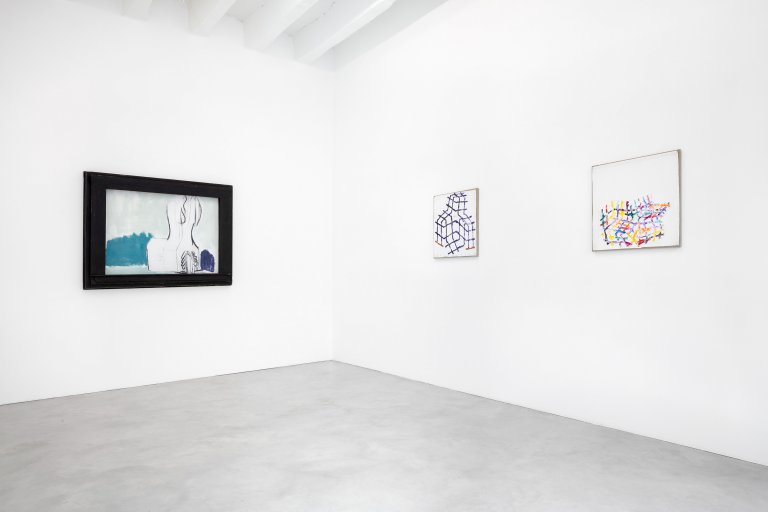 Installation view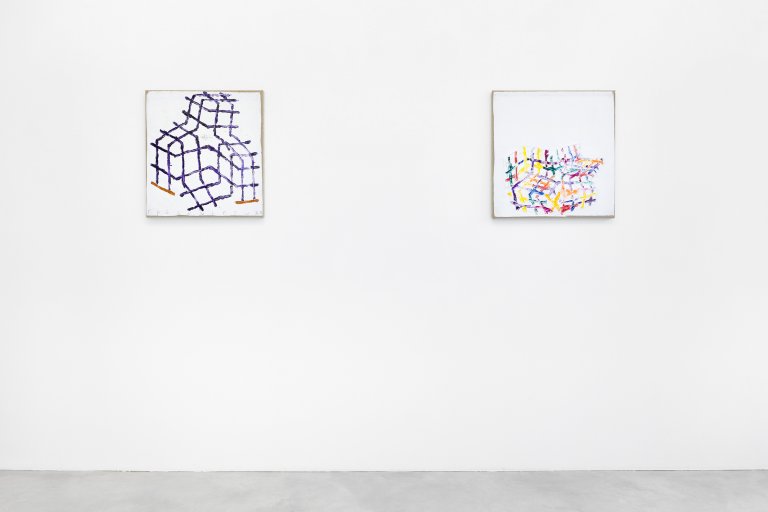 Installation view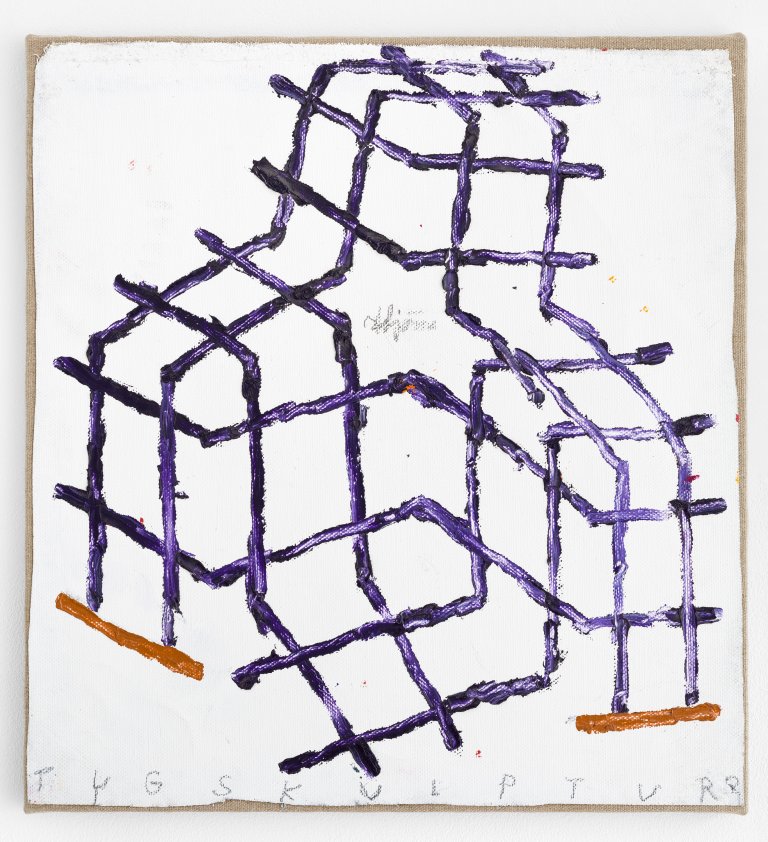 Tygskulptur, 2001 - 2002, oil on canvas, 59.5 x 55.5 cm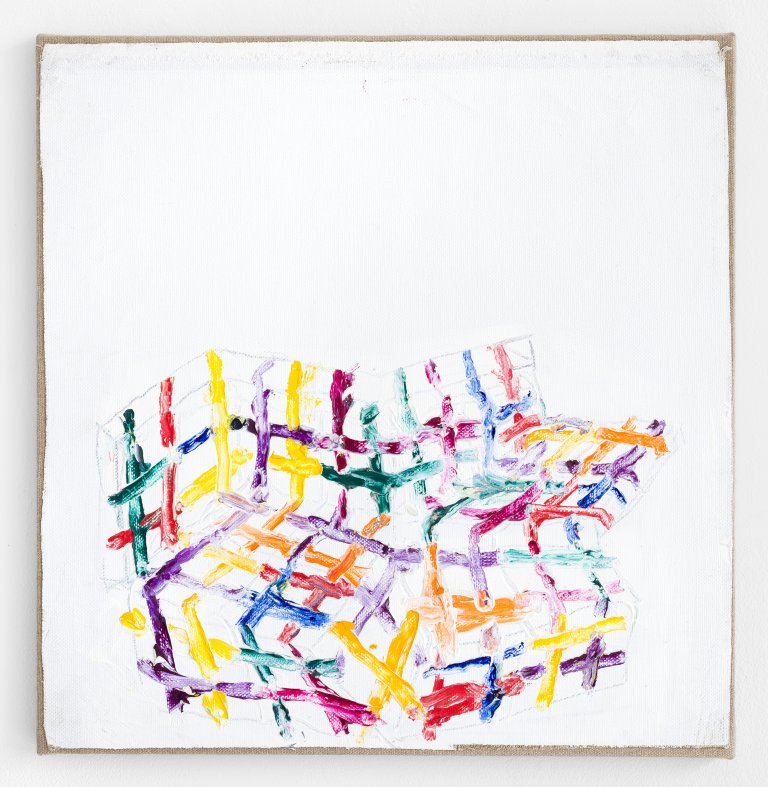 Pinnaskulptur, 2004 - 2005, oil on canvas, 59 x 57 cm