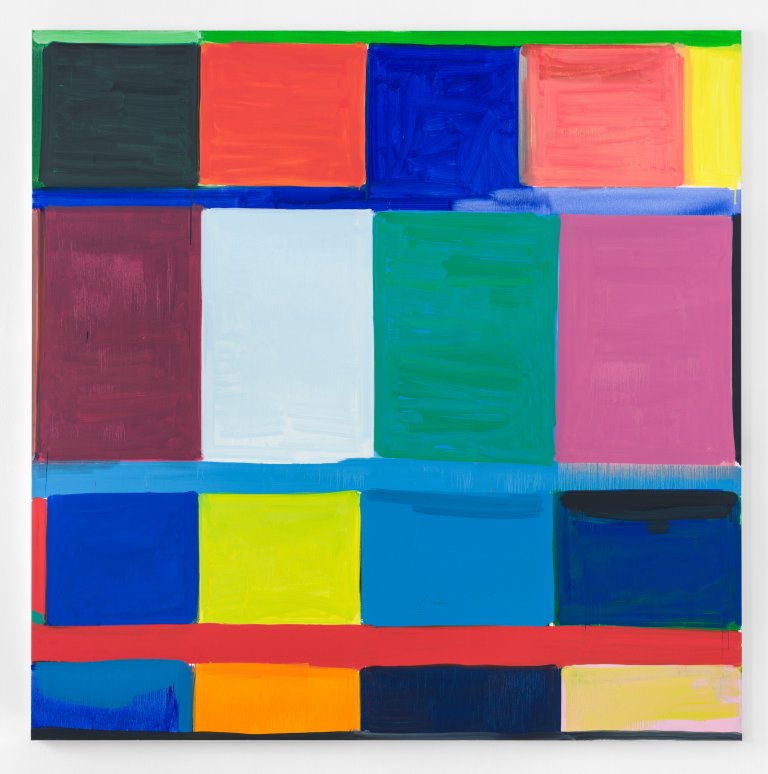 Truth send word, 2017, oil on linen, 244 x 244 cm
Berlin, April 28, 2018 - May 26, 2018

In Stanley Whitney's distinct abstractions color itself becomes the subject matter of the painting. With Philip Guston as his mentor, Whitney developed his condensed practice over many decades under the influence of the New York School. He came to wide international attention with his acclaimed exhibition "Dance the Orange" at the Studio Museum in Harlem in 2015, and the presentation of his paintings at documenta 14 in Athens and Kassel in 2017. In his third solo exhibition at the gallery, the New York–based artist presents all new paintings. 


read more
Following the idea that "space is in the color, rather than color in the space," Whitney merges the two fundamental categories of painting—color and form—in a flexible system, a loose grid, that doesn't allow for unpainted areas. On square canvases he lays down eloquent blocks of color partially overlapping each other, with horizontal bands of color supporting them against the pull of gravity. Limiting himself to a loose grid structure offers the artist the space as well as an opportunity for an intuitive process, for improvisation. Each of Whitney's painterly decisions is made in response to the preceding one. Each of his color fields responds to the other, varying in gesture and texture. Together, they create a unique rhythm, a sound: sometimes loud, sometimes quiet, sometimes squeezed or shrill. Whitney creates a visual call-and-response pattern akin to jazz, a visual polyrhythm that bestows each work with a unique character, personality, and inner tension. 


Lyrical titles such as "James Brown's Sacrifice to Apollo" (2008), "Goya's Lantern" (2012), "Elephant Memory" (2014), "Other Colors I Forget" (2012), "The Edge of Night" (2018) make palpable Whitney's multifaceted references to music, art history, and literature as well as his fine sense for poetry. Whitney's paintings are the antithesis of "the whiteness of the whale" in Herman Melville's Moby Dick. They are direct: immediate attacks on the hypothalamus and show color as a means of processing our experiences in the world.





Stanley Whitney was born in Philadelphia, PA, in 1946 and lives and works in New York and Solignano, Italy. His works have been featured in exhibitions since the early seventies. In 2015 the Studio Museum in Harlem, New York, presented his major solo exhibition "Dance the Orange." In 2016 he had a solo exhibition at Modern Art Museum of Fort Worth, TX. Whitney participated in documenta 14 in Athens and Kassel (2017) and in "Utopia Station" at the 50th Venice Biennial (2003). He has been included in group exhibitions at, among others, the American Academy of Arts and Letters, New York (2017); Camden Arts Centre, London (2016); Logan Center for the Arts, Chicago, and Contemporary Art Museum Houston (both 2014); Belvedere, Vienna (2012); The Nelson-Atkins Museum of Art, Kansas City (2008); Orange County Museum of Art, Newport Beach (2007); Art in General, New York (1998); Institute of Contemporary Art, University of Pennsylvania (1991); The Studio Museum in Harlem, New York (1981); and Aldrich Museum of Contemporary Art, Ridgefield (1976). He is the recipient of the Guggenheim Fellowship (1996) and Pollock-Krasner Fellowship (2002) and won the first Robert De Niro, Sr. Prize in Painting (2011) and the American Academy of Arts and Letters Art Award (2010). 




Artist Stanley Whitney in conversation with curator and writer Monika Szewczyk (documenta 14 et al.) at Galerie Nordenhake Berlin, April 28, 2018, during Gallery Weekend Berlin.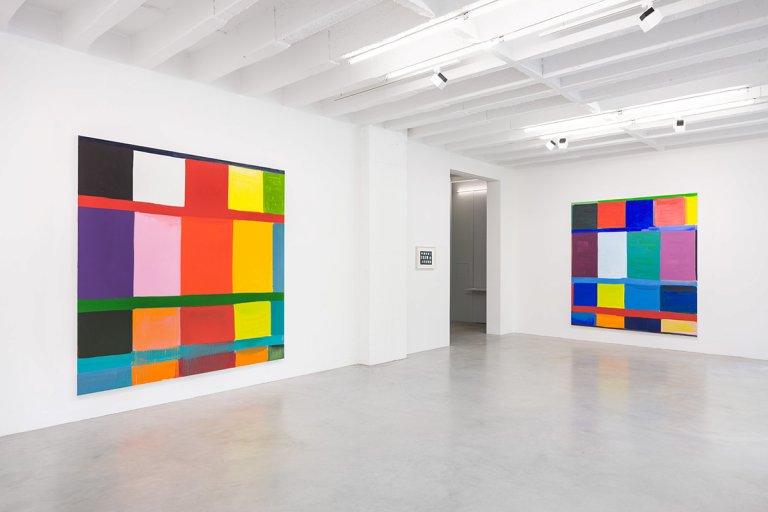 Installation view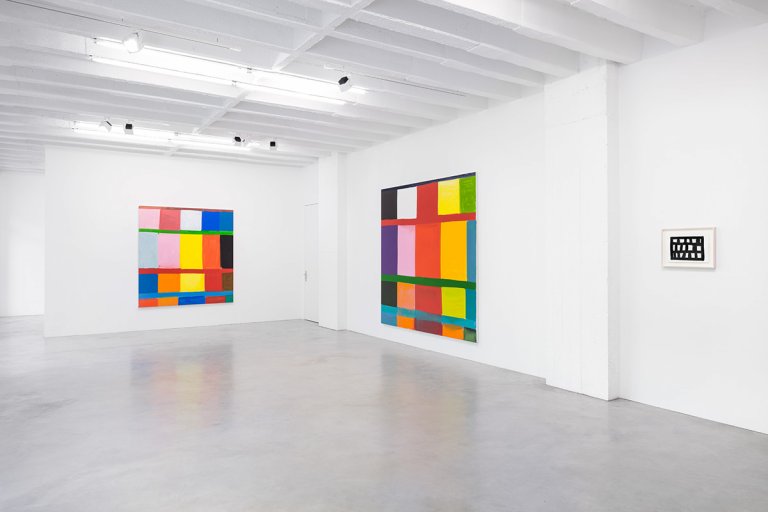 Installation view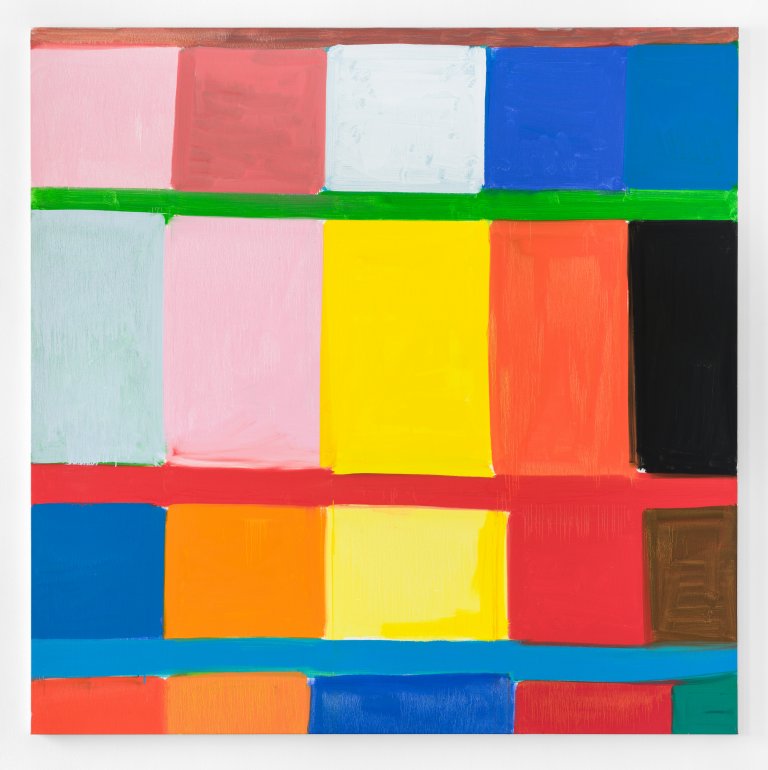 Cadillac, 2017, oil on linen, 204 x 204 cm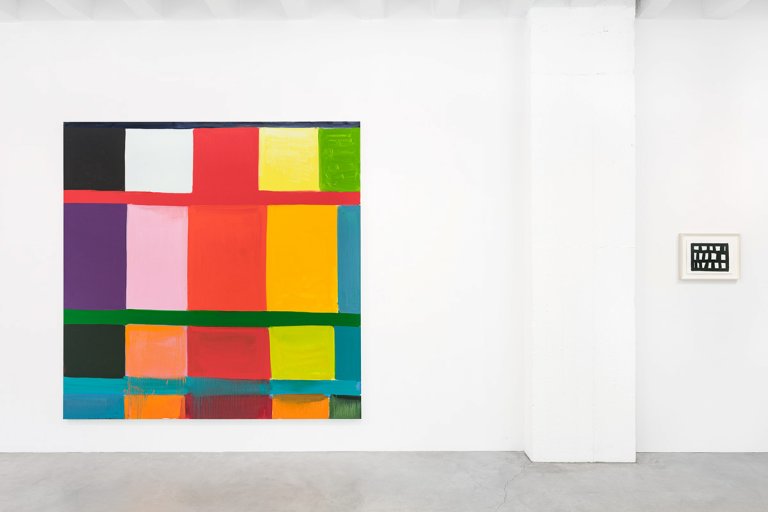 Installation view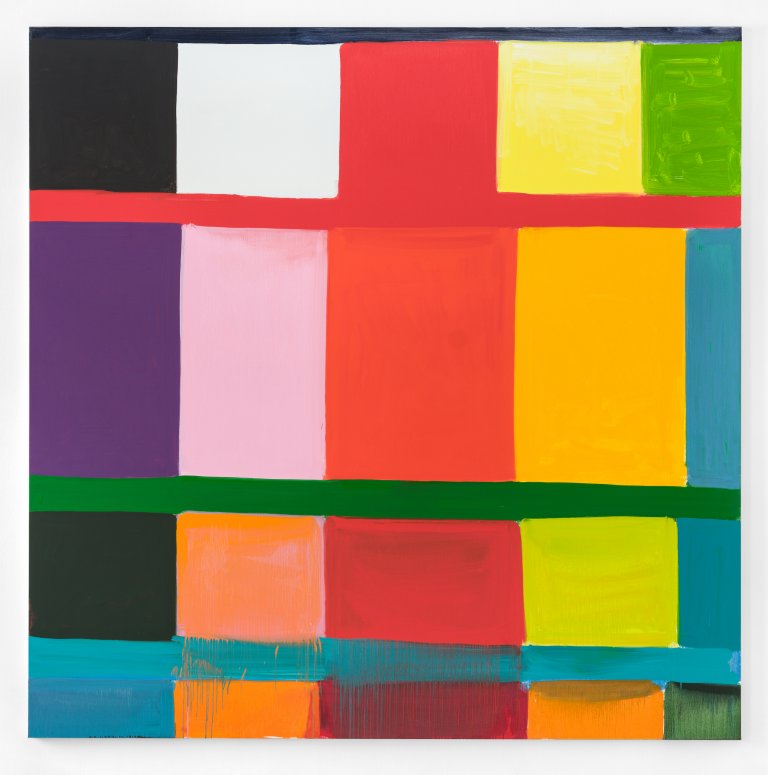 Red, 2017, oil on linen, 244 x 244 cm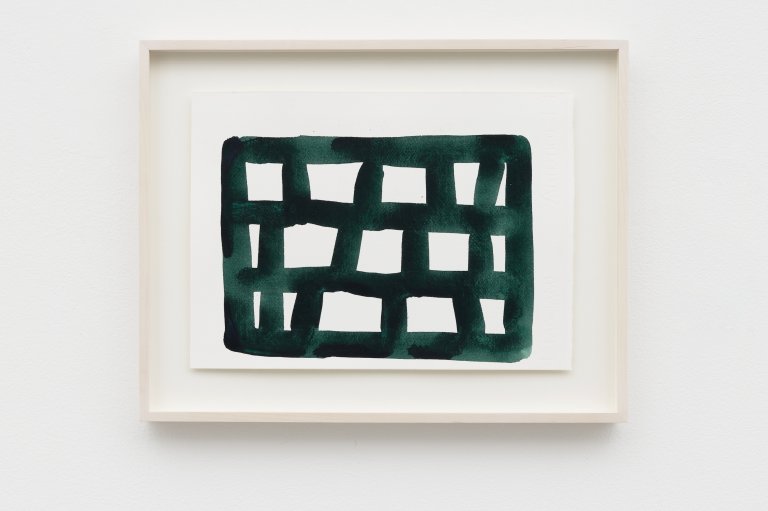 Untitled, 2016, gouache on paper, 28 x 38.5 cm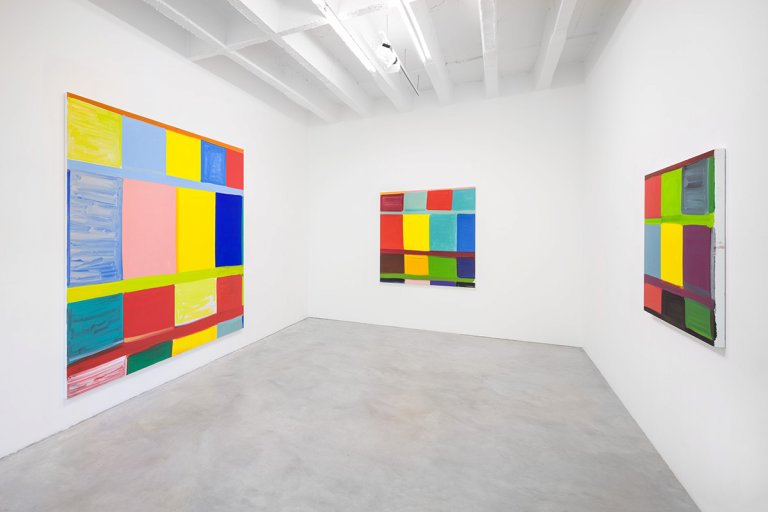 Installation view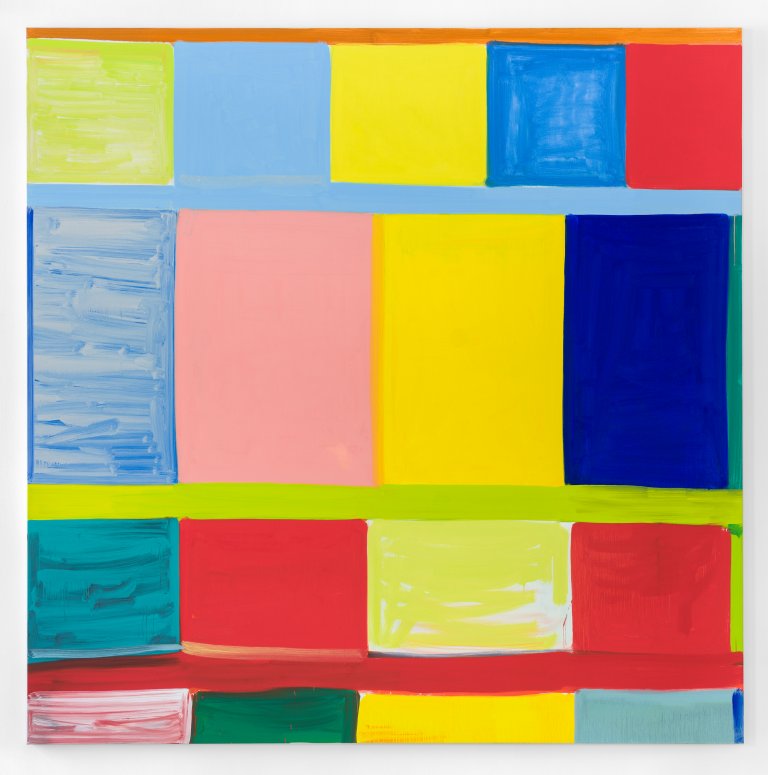 Western Wind, 2018, oil on linen, 244 x 244 cm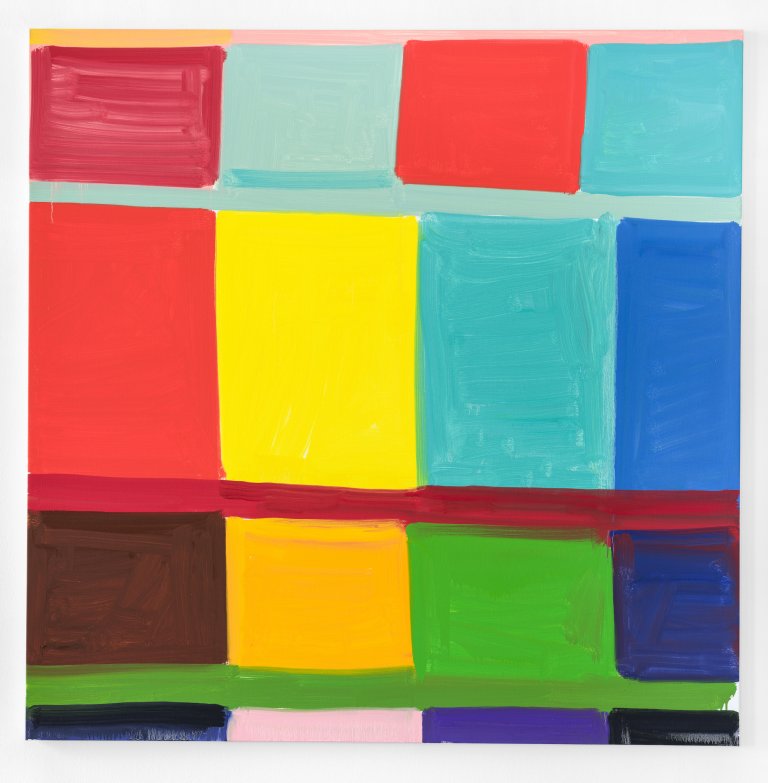 Coney Island Baby, 2018, oil on linen, 153 x 153 cm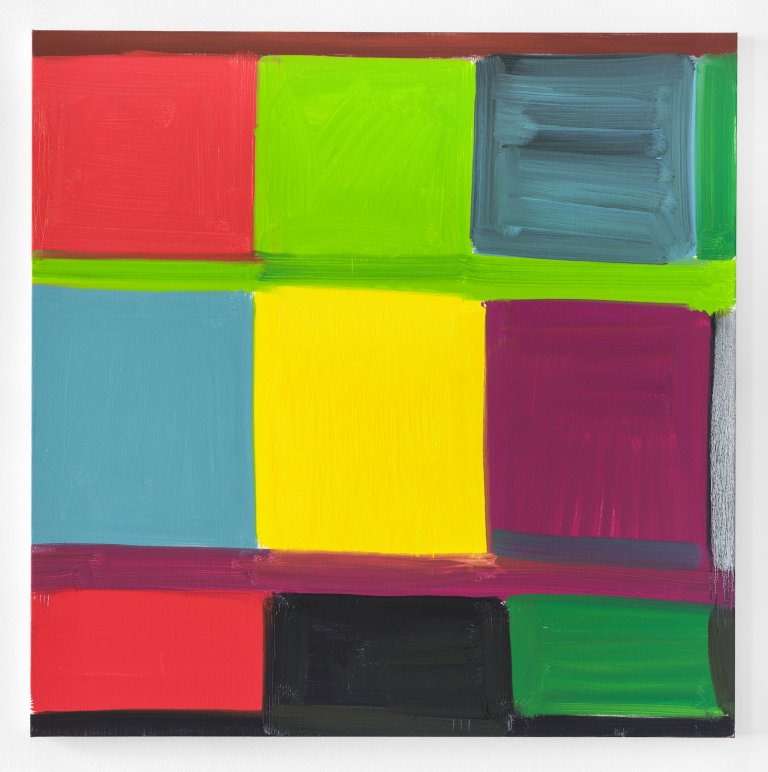 Stay Song 17, 2018, oil on linen, 102 x 102 cm