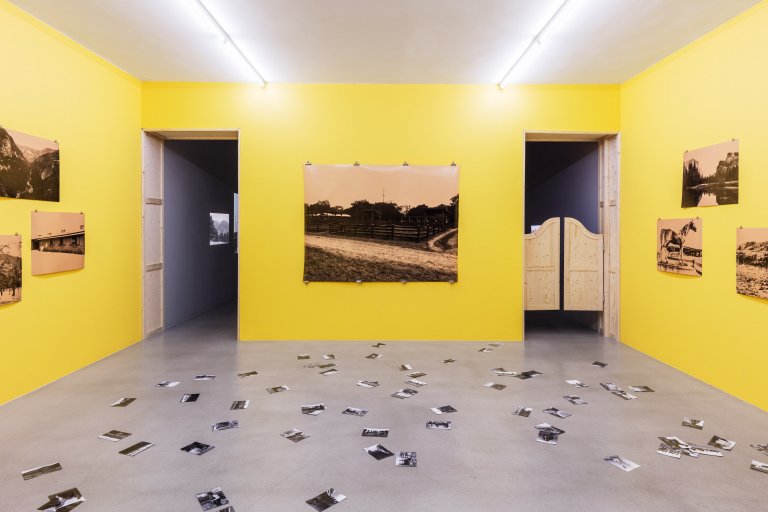 Installation view
Samson Kambalu »Red Barn Farm«
Stockholm, January 13, 2017 - February 18, 2017
Samson Kambalu is a London-based artist, ethnomusicologist and writer from Malawi whose work includes video, site-specific installations, performance art and novels. His first exhibition at Galerie Nordenhake is inspired by his recent visit to the Red Barn stables at Stanford University where Eadweard Muybridge conducted his early studies of horses in motion at the request of local industrialist and politician Leland Stanford.
The framework for the exhibition, which centres on Kambalu's Nyau Cinema video works, is built around ideas of the "Old West" in California and the legacy of Muybridge's pioneering studies of anatomical locomotion which anticipated and contributed to the invention of cinema. The gallery's first room acts simultaneously as a cinema lobby and Western-style saloon entrance, complete with saloon doors and replete with psychogeographical photographs of the Red Barn stables and surrounding Californian landscape tacked on the walls and strewn over the floor like hay in a paddock. The interactive installation evokes Muybridge's experimental stereographs of the dramatic Yosemite Valley and recalls the studio of idiosyncratic Czech photographer Miroslav Tichý in which the floor acted as an open portfolio and contributed to the development of his time tinted photographs.
The lobby and images set the scene for the following rooms in which Kambalu's silent sepia and black and white videos are projected in a patchwork of flickering films, each lasting less than a minute. Nyau Cinema defines both the approach and the finished product of Kambalu's video works. Nyau comes from the artist's native Chewa word for "excess" and is the name for a performative culture driven by creative time-wasting and prodigious gift giving in an attitude of play within everyday life.
In the garb of a dandy and in the subversive spirit of the Situationists, Kambalu approaches the Californian countryside psychogeographically - a seemingly purposeless drifting around in which the artist subjectively explores his surroundings in unexpected ways. Constantly in conversation with the medium of film and the aesthetics of early cinema Kambalu interacts with and makes interventions in the landscape with site-specific performance, at times disrupting the utilitarianism of public spaces, and performing absurd and Dadaist acts. The resulting films often recall playful and transgressive aspects of the later locomotion images of Muybridge, the cinematic antics of Buster Keaton and early avant-garde film.
Samson Kambalu, born in Malawi in 1975, graduated from the University of Malawi in Fine Art and Ethnomusicology. He received an M.A. in Fine Art from Nottingham Trent University, a Ph.D. from Chelsea College of Art and Design and has held research fellowships at Yale University and the Smithsonian Institute. Recent solo exhibitions include Wounded Negatives, Zeitz Museum of Contemporary Art Africa and a Statements solo presentation at Art Basel (both 2017),Nyau Cinema, NSU Art Museum, Fort Lauderdale, Miami and Introduction to Nyau Cinema, Whitechapel Gallery, London (both 2016). His work has been featured at the Liverpool Biennial (2016), Venice Biennale (2015), Dakar Biennale (2016, 2014), among other venues. His first novel, a memoir entitled The Jive Talker or How to Get a British Passport was published in in 2008.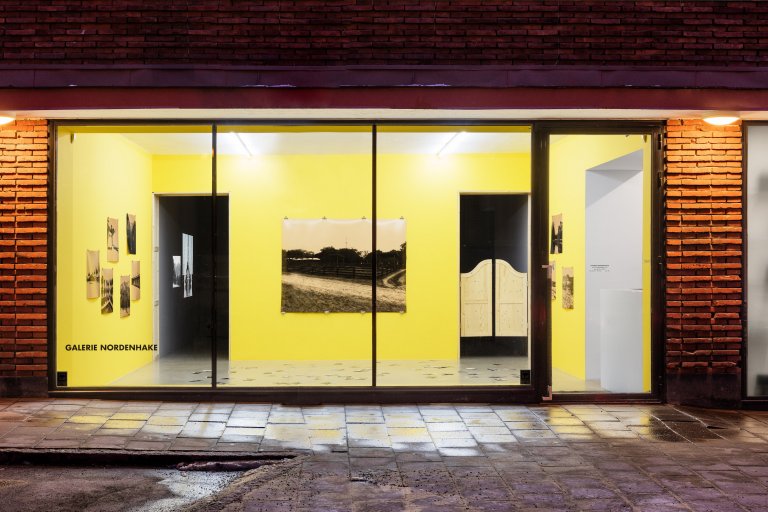 Installation view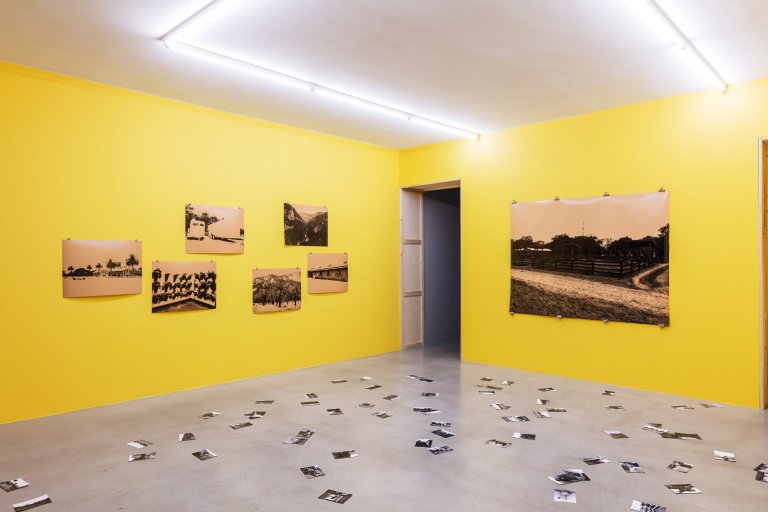 Installation view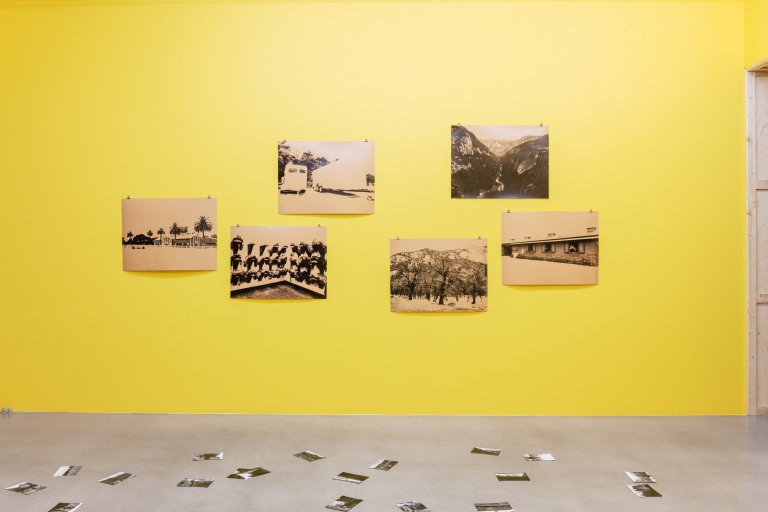 Red Barn Farm 13, 8, 10, 20, 19, 9, 2016, Pigment print on acid free paper, 56 x 75 cm
Installation view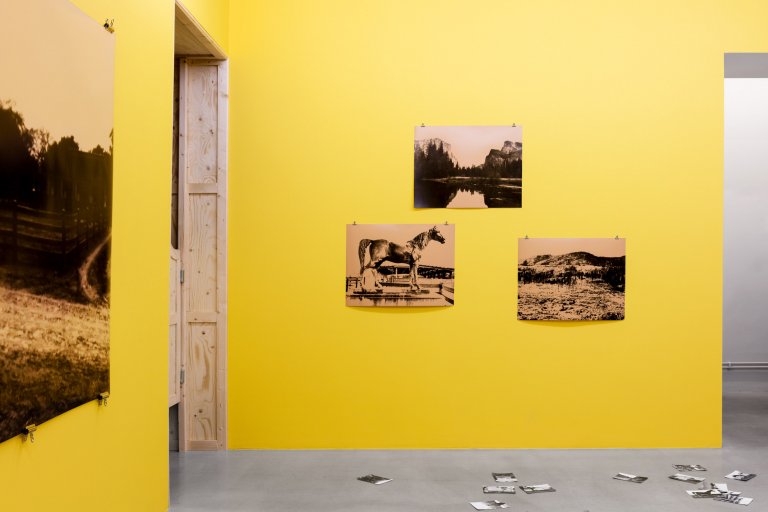 Red Barn Farm 12, 1, 7, 2016, Pigment print on acid free paper, 56 x 75 cm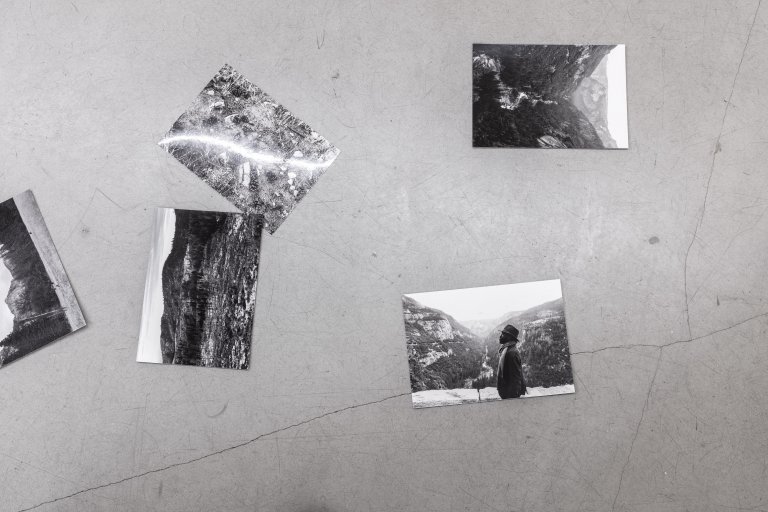 Make Hay, 2016, Detail, Set of 90 black and white photographs 13 x 18 cm each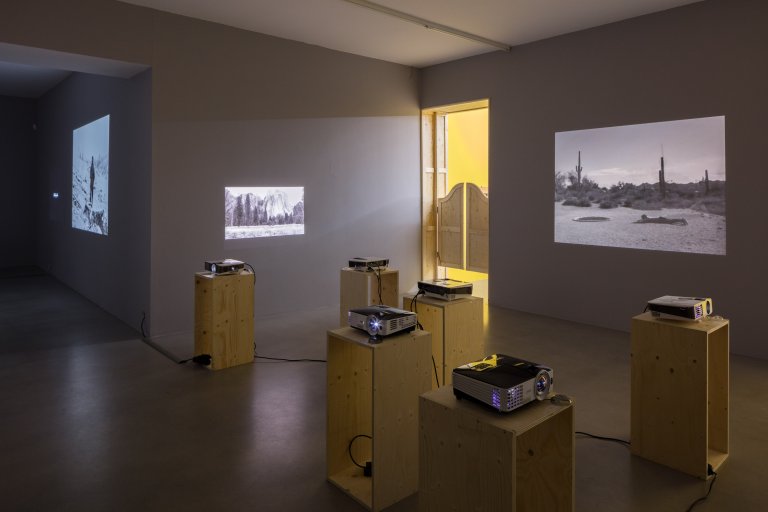 Installation view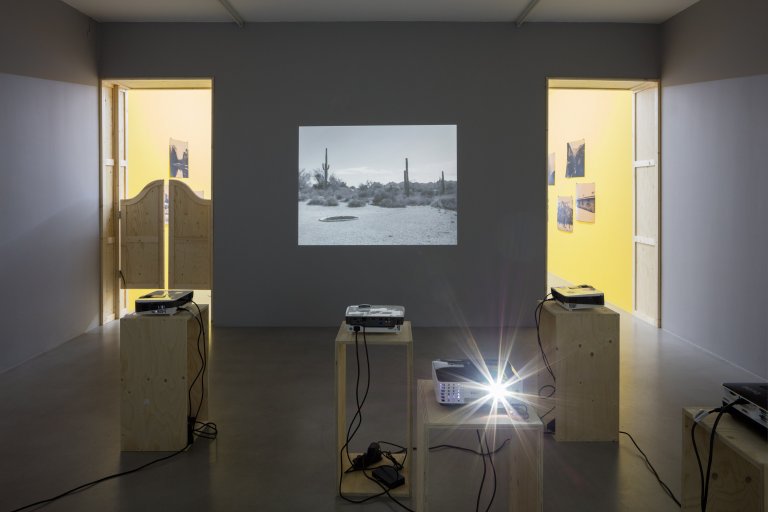 Lizard, 2015, Digital video, colour, 34 sec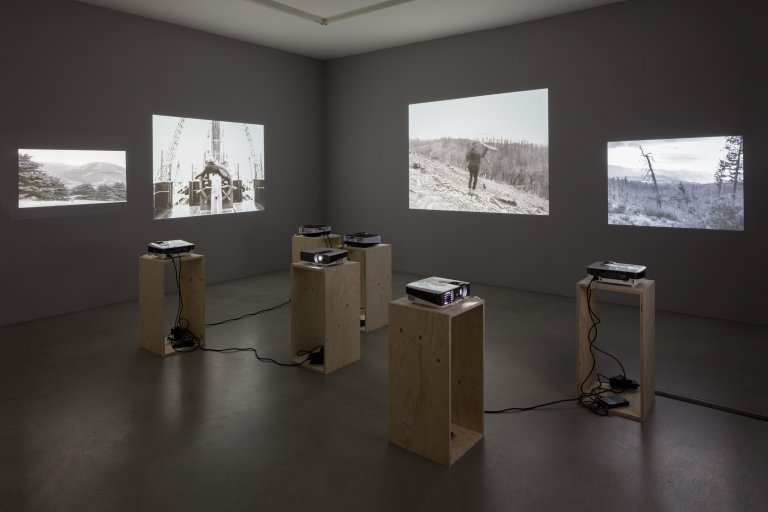 Installation view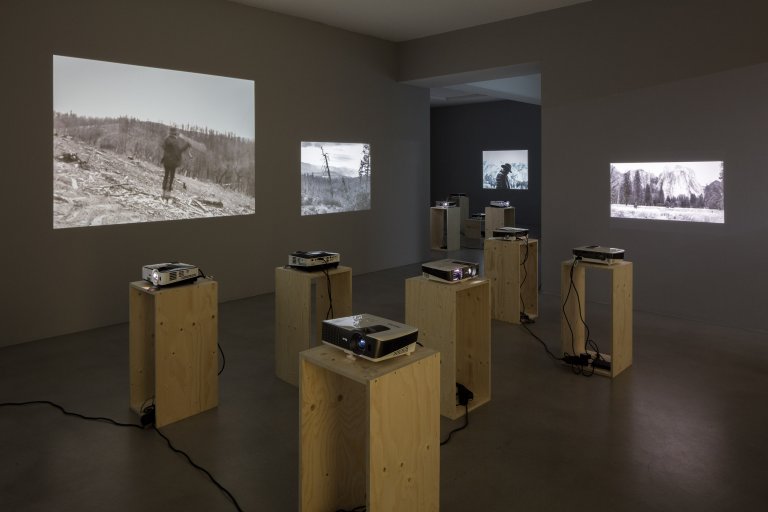 Installation view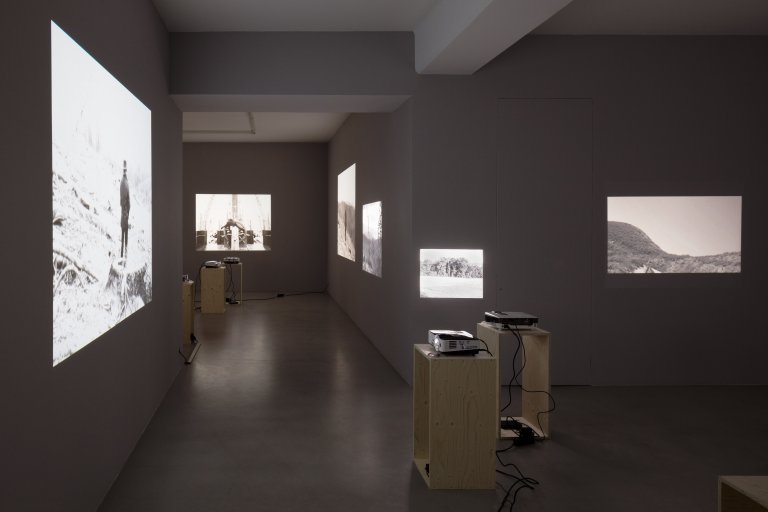 Installation view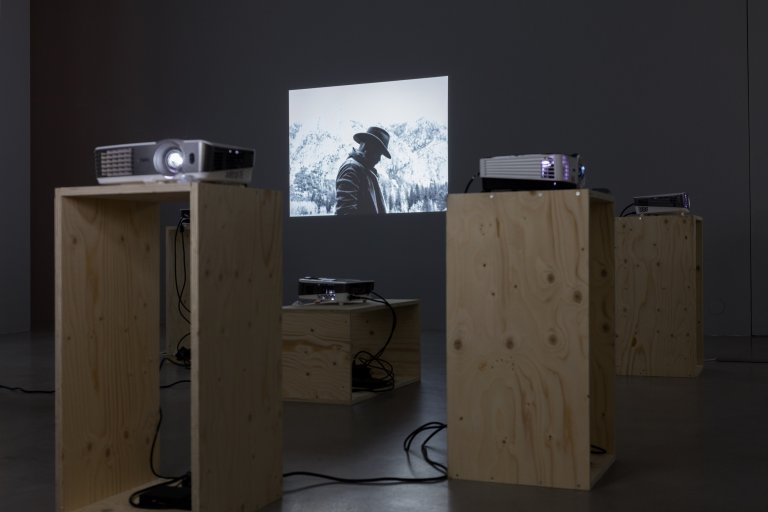 A Cowboy´s Prayer, 2016, Digital video, colour, 50 sec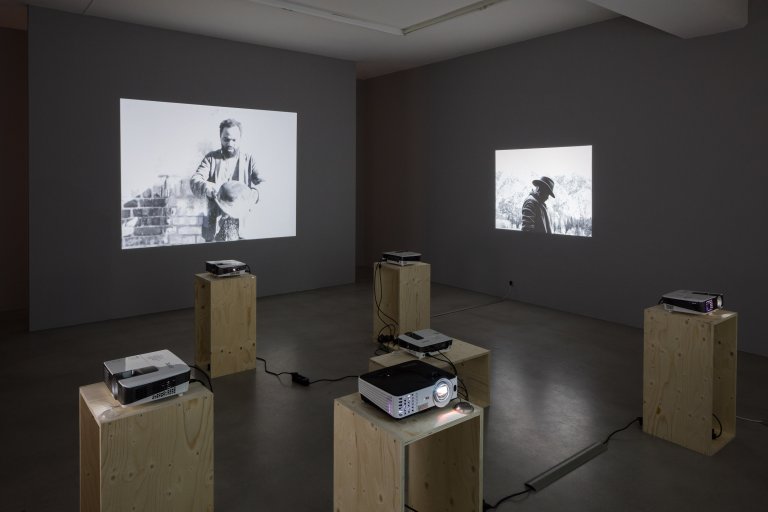 Installation view