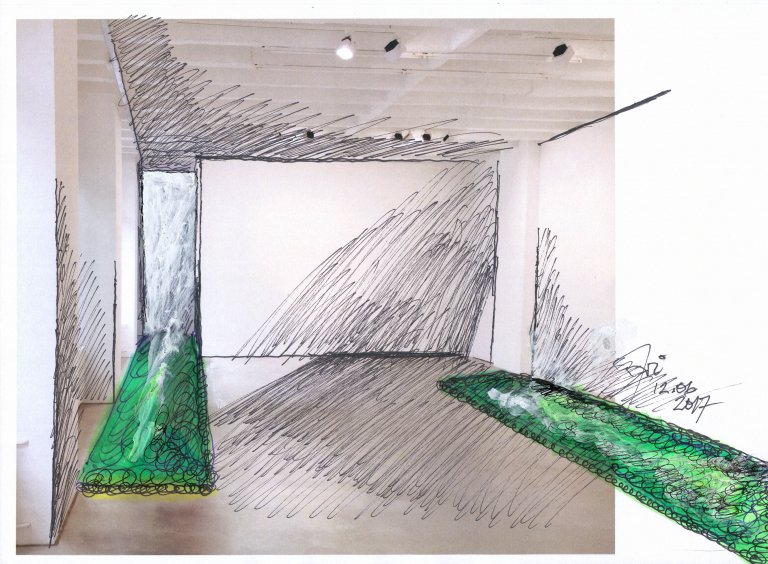 Sketch Crusaders Come and Go, 2017, site specific installation Galerie Nordenhake, 2 lengths of artificial turf
Zvi Hecker »Crusaders Come and Go«
Berlin, June 30, 2017 - July 29, 2017
"My work is about movement—there are always two—for and against. The domination of one over the other is temporary." Zvi Hecker, June 2017
In his second exhibition at the gallery, Zvi Hecker presents a radical site-specific installation, both in its reduction of form and means as well as its symbolic power. Upon entering the space, one must step over a green artificial turf running like a painterly mark along the long wall of the gallery until it reaches the pilaster at the far end. Opposite, in front of the window façade, another green strip lies directly on the floor stretching until the middle of the room. Offset to one another, the colored strips appear to shift the elongated expanse of the space symmetrically, setting the space of the gallery into motion. Hecker placed his strips on the precise measurements and form of the gallery and deliberately chose to activate the floor and the horizontal dimension of the exhibition.
The choice of material—artificial turf—conforms with Hecker's practice of using simple and ubiquitous materials. Furthermore, preexisting connotations and meanings of the industrial, mass-produced material create an interesting counterpoint to the clarity and minimalism of Hecker's spatial intervention. Beyond the most common use of artificial turf on soccer fields, it has also found its way into suburban gardens and urban balconies. More significant, however, is the turf's color, which echoes the lush green of the linden trees outside the gallery windows and seems to be taken directly from the artist's own palette of vibrant colors. Some of Hecker's stark chromatic paintings will also be on view during the exhibition.
read more
With Crusaders Come and Go, Hecker describes the relentless struggle of two opposite movements, two opposite forces. The creation of shifts in seemingly static spatial units, and the motif of movement itself, are paradigmatic for his artistic practice, which intersects architecture, painting, and drawing without acknowledging any hierarchy of medium. His experimental installations and architectural works are often characterized by a modular aesthetic, which renders them incomplete or "works in progress." The main design principle thereby are geometric structures that can be found in nature, such as the logarithmic spiral of sunflowers that inspired his award-winning Heinz-Galinski School in Berlin and the renowned Spiral Apartment House in Tel Aviv, or the Möbius loop infinity symbol underlying the design of Educational Museum of Art in Palm Springs, California—all images of the infinite and imperfect.
For his intervention at Galerie Nordenhake, the artist condenses the principles of his architecture, which Eyal Weizman describes vividly as "movement slowing into form. [...] The buildings surround, envelop and entangle. They are not things but environments [...] optical devices that distribute and arrange vision."
Zvi Hecker was born 1931 in Krakow and currently works and lives in Berlin. He studied at the University of Krakow until 1950 when he emigrated to Israel, where he studied architecture at Technion (Institute of Technology) in Haifa and later painting at the Avni Institute of Art and Design, Tel Aviv. Selected solo exhibitions: Oris House of Architecture, Zagreb (2017); Southern California Institute of Architecture (SCI-Arc), Los Angeles; Museum for Architecture, Wrocław (both 2015); Kabinet architektury -Dům umění / GVUO Ostrava (2014); ABC Architecturcentrum Haarlem (2003); Deutsches Architekturzentrum (DAZ), Berlin (1998); Kunsthaus Hamburg (1997); Jüdisches Museum, Berlin; Martin-Gropius-Bau, Berlin; Tel Aviv Museum of Art; Lehmbruck Museum, Duisburg (all 1996) and at the Israel Museum, Jerusalem (1976), among others. Works by Zvi Hecker are in the collections of the Centre Pompidou in Paris, MoMA in New York, Israel Museum in Jerusalem, Jüdisches Museum and Berlinische Galerie in Berlin. Hecker represented Israel in the 5th Venice Biennale of Architecture (1991) and also participated in its 6th (1996), 7th (2000), 9th (2004), and 10th (2006) editions. He is recipient of the German Critic's Prize for Architecture for the Heinz-Galinski Schule in Berlin in 1995, the Rechter Prize for Architecture in Tel Aviv in 1999, the Honorary Fellowship of the American Institute of Architects (AIA) in 2013 and Merentibus Medal from Krakow Polytechnic in 2016.
Artist Talk: Zvi Hecker in Conversation with curator and critic Ory Dessau, July 5, 6 PM, Galerie Nordenhake Berlin
https://www.youtube.com/watch?v=F8gtwS9mPTk
Conversation between Zvi Hecker and curator and critic Ory Dessau, at Galerie Nordenhake Berlin, July 5, 2017.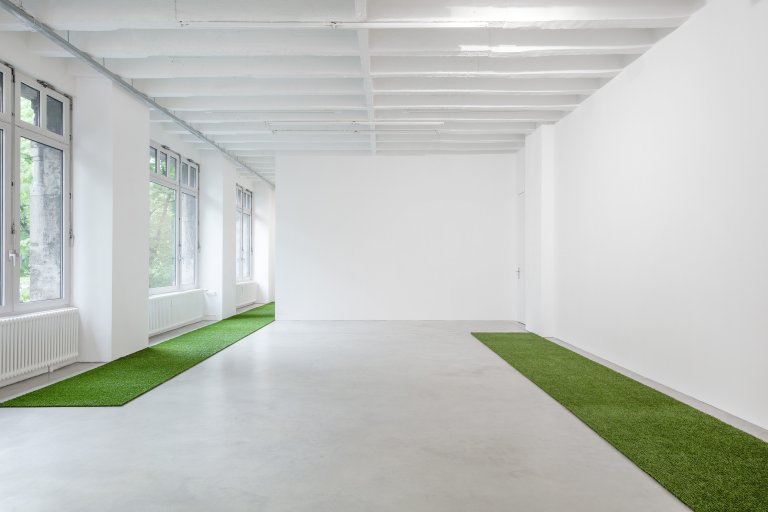 Crusaders Come and Go, 2017, site specific installation Galerie Nordenhake, 2 lengths of artificial turf, each 1000 x 110 cm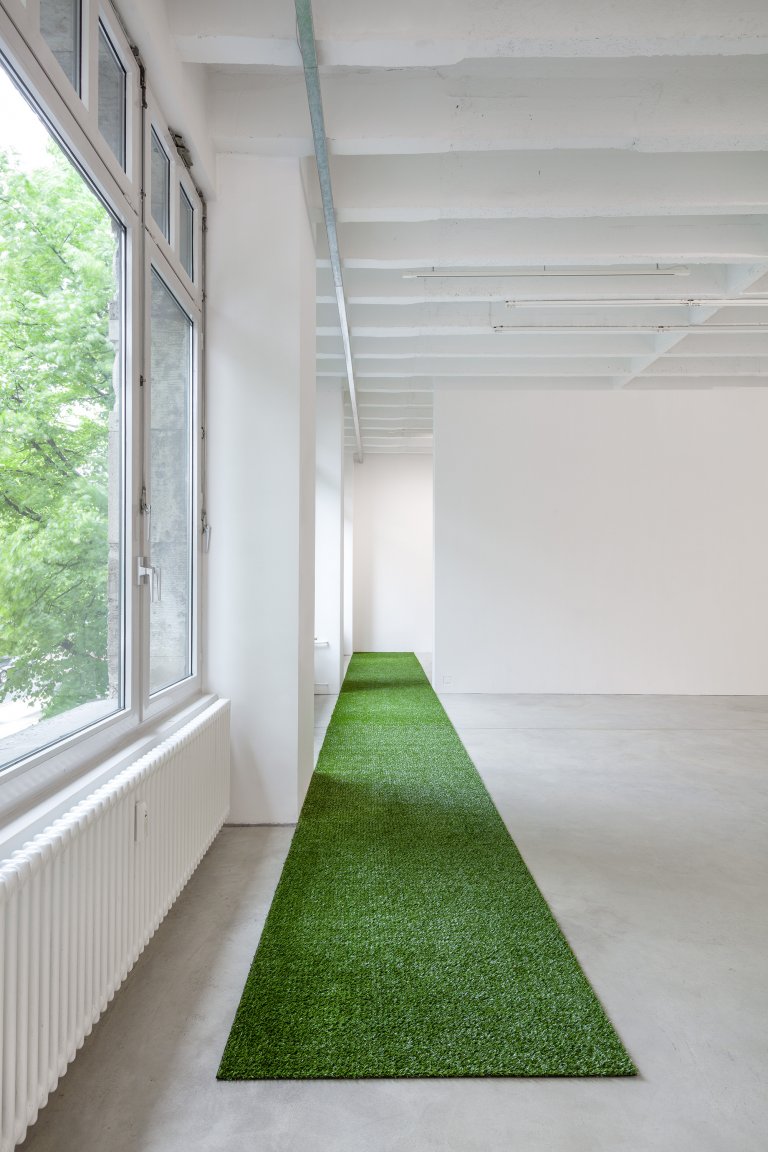 Crusaders Come and Go, 2017, site specific installation Galerie Nordenhake, 2 lengths of artificial turf, each 1000 x 110 cm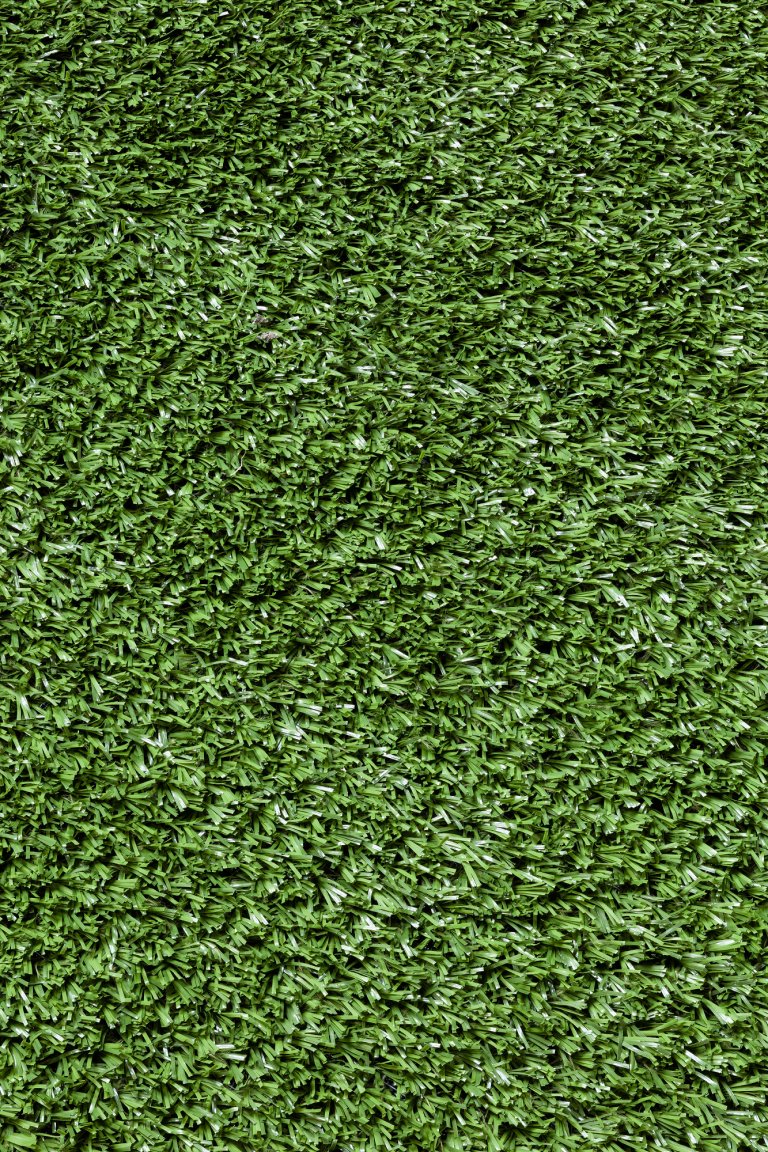 Crusaders Come and Go, 2017, detail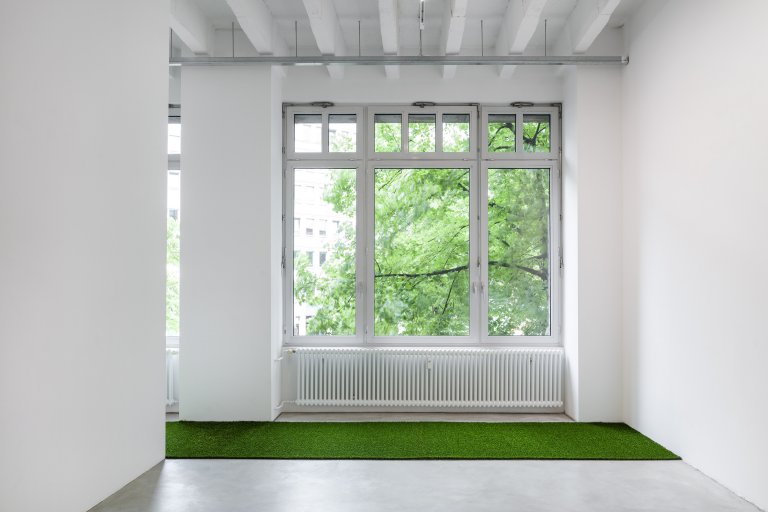 Crusaders Come and Go, 2017, site specific installation Galerie Nordenhake, 2 lengths of artificial turf, each 1000 x 110 cm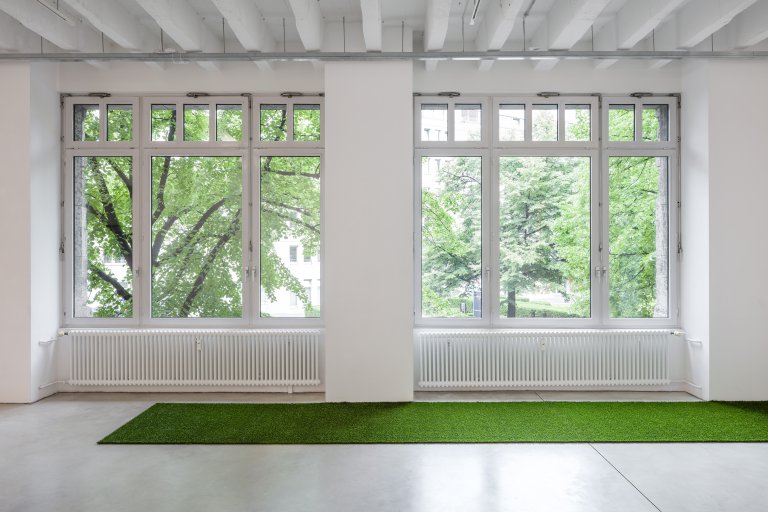 Crusaders Come and Go, 2017, site specific installation Galerie Nordenhake, 2 lengths of artificial turf, each 1000 x 110 cm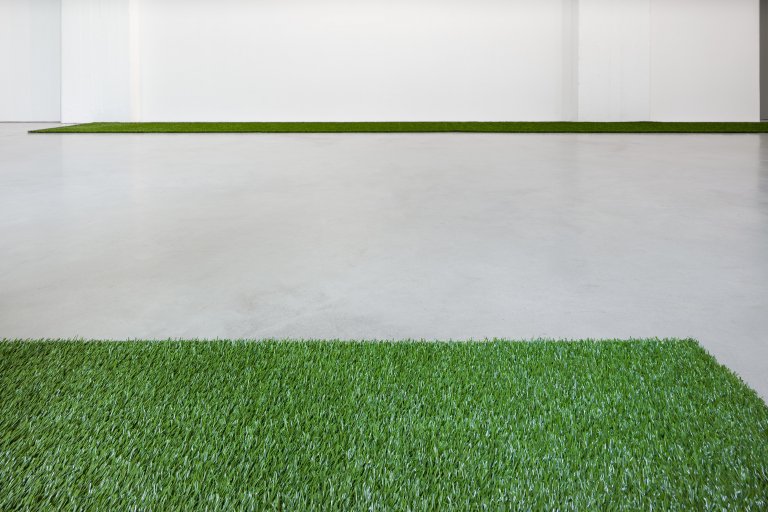 Crusaders Come and Go, 2017, detail