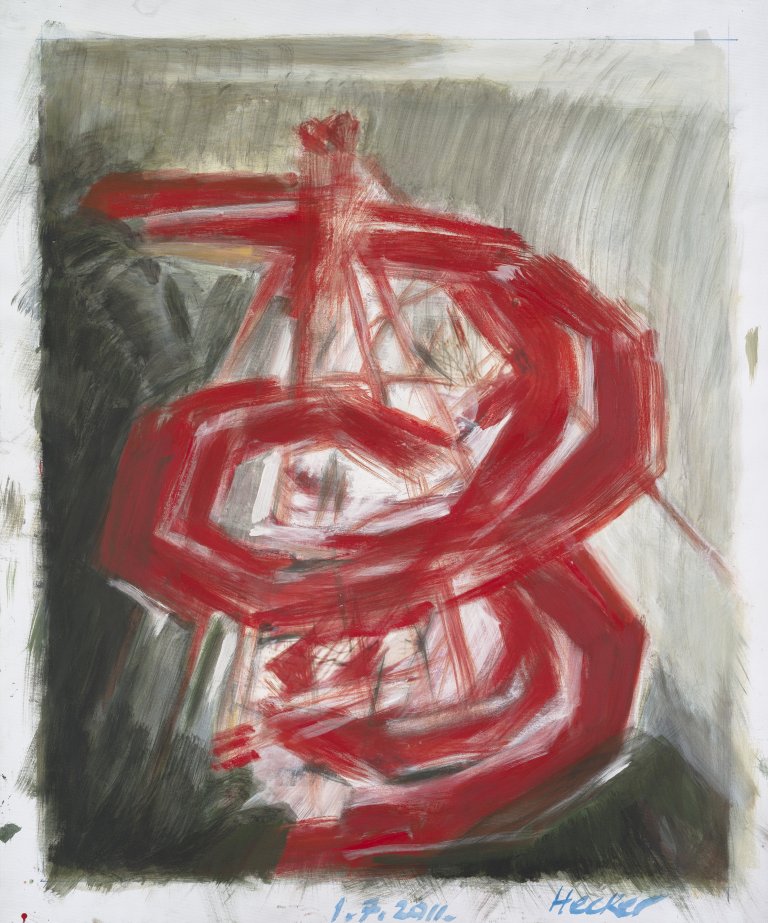 Untitled, 2011, acrylic and inkjet print on canvas, 108,5 x 91 cm
Zvi Hecker »The Thinking Eye-Recent Paintings«
Berlin, March 09, 2013 - April 20, 2013
Galerie Nordenhake is pleased to present an exhibition with paintings by the distinguished architect Zvi Hecker. Hecker started his prolific career in the early 1960s in Israel. Among his best-known projects are the Bat Yam City Hall (realised together with Eldar Sharon and Alfred Neuman in 1963-69), the housing complex Ramot Polin built between 1972-79 and the Spiral Apartment House in Ramat Gan, Tel Aviv realised between 1985-89. In 1995 Hecker was awarded the German Critics' Prize for Architecture for the design of the Heinz-Galinski School in Berlin (1990-95). In 1995 he designed the Frederick Kiesler exhibition at the Centre Pompidou in Paris. His approach is characterised by an awareness of the ever-changing nature of the world and for the archaic origins of humanity. For Hecker "Architecture is an art in constant search for an expression of the human soul in its ever-changing condition".
read more
The exhibition consists of a selection of paintings from the last three years on both canvas and cardboard. His paintings are defined by dynamic geometrical forms—more or less in a state of deconstruction— and their intense sensory appeal. Both qualities can also be found in his architecture. Painting is an integral part of his extraordinary multilayered practice and Hecker describes himself as "an artist whose profession is architecture".
Certain paintings can be seen as further elaborations—on a rather abstract and lyrical level—of the lines of thought that emerge from his architectural projects, whereas others suggest abstract landscapes. As with his drawings, his paintings are also a means to reinterpret the mathematical exactitude of geometry, transforming it into something open and organic. He is interested in the incompleteness and ultimate imperfection of a structure like the spiral. Hecker explored the Fibonacci spiral in its complexity among others in his sketchbook no 5 from 1981-82, while he was conceiving the Spiral Apartment House. A painted sketch of the spiral from the book can be seen as an early version of the untitled painting with a red spiral from 2011, which is on view in the exhibition. The exhibition includes two of the forty-five sketchbooks that Hecker started in 1979. They illustrate how essential forms—within Hecker's complex architectural planning process—like the Möbius band, the spiral or the hexagon—from Hecker's complex architectural planning process re-occur in his paintings. The pages of these books allow for a close reading of Hecker's working process of visual investigation in which drawing, writing and painting are united.
 
Zvi Hecker was born in Kraków, Poland in 1931 and currently lives and works in Berlin. He immigrated to Israel in 1950 where he finished his studies in architecture at the Technion (Institute of Technology) in Haifa and studied painting at the Avni Institute of Art and Design in Tel Aviv. He subsequently started his architectural career and set up his own architectural studio in Tel Aviv in 1968. In 1991 he established a studio for architecture and urban planning in Berlin. He received the Rechter Prize for Architecture in Tel-Aviv in 1999 and in 2013 the Honorary Fellowship of the America Institute of Architects (AIA).
His major project KMar Complex Schiphol Amsterdam Airport (2001-13) is currently under construction.
Hecker represented Israel in the 5th Venice Biennale of Architecture (1991) and also participated in its 6th (1996) and 7th (2000), 9th (2004) and 10th (2006) editions. He has had solo exhibitions at the ABC Architecturcentrum Haarlem, Haarlem (Netherlands, 2003), Deutsches Architektur Zentrum (DAZ), Berlin (1998), Kunsthaus Hamburg (1997), Jewish Museum/Martin-Gropius-Bau, Berlin, Tel Aviv Museum of Art, Tel Aviv and Lehmbruck Museum, Duisburg (all 1996), at Storefront for Art and Architecture, New York (1989) and The Israel Museum, Jerusalem (1976).
Hecker has taught at universities in the United States, Canada, Israel and Austria and frequently writes on architecture. The publication "Sketches. Zvi Hecker" (Hatje Cantz, 2012) gives a comprehensive overview of his drawing process.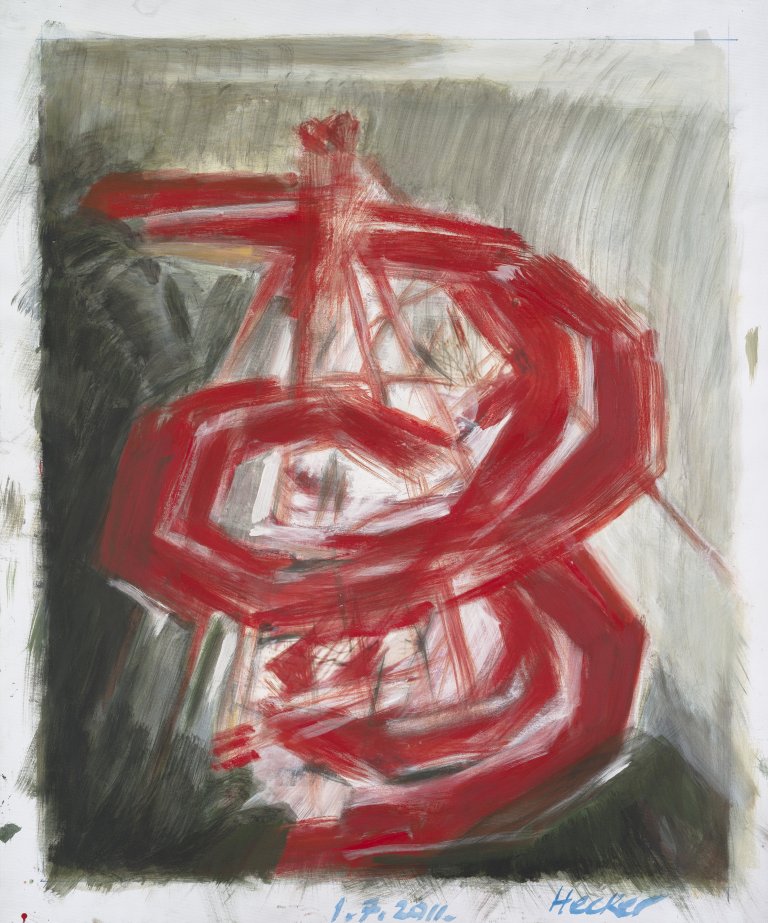 Untitled, 2011, acrylic and inkjet print on canvas, 108,5 x 91 cm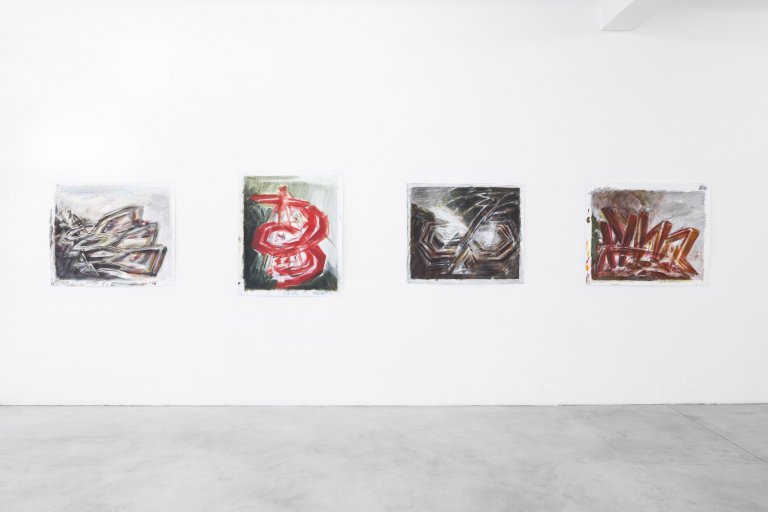 Installation view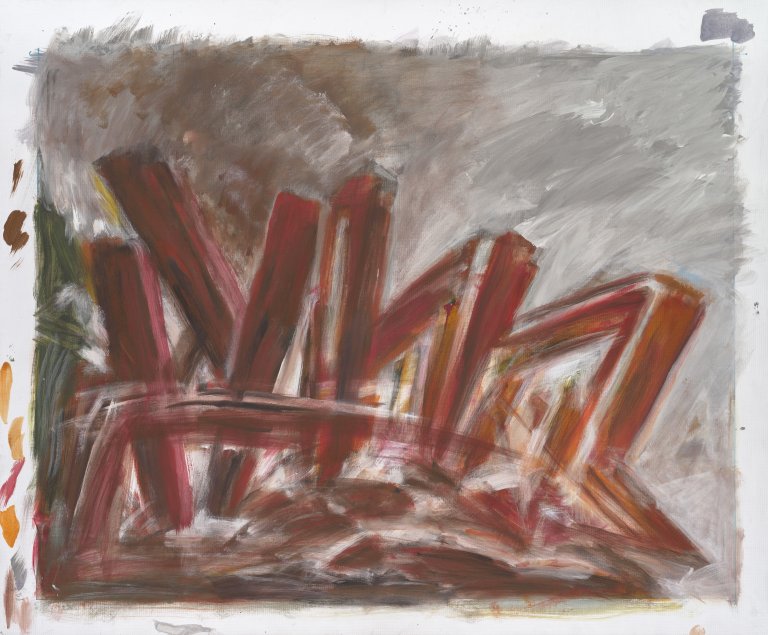 Untitled, 2010/11, acrylic and inkjet print on canvas, 90 x 109 cm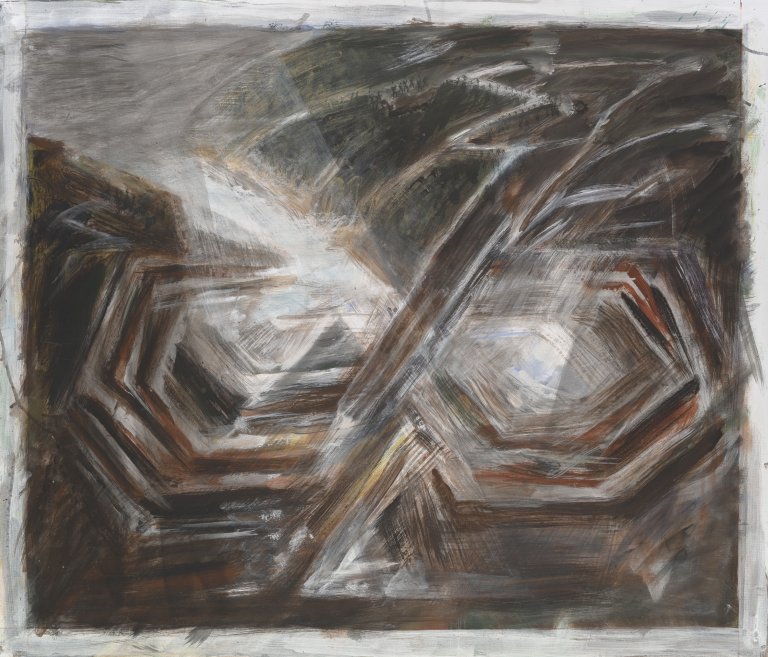 Untitled, 2011, acrylic and inkjet print on canvas, 87 x 102 cm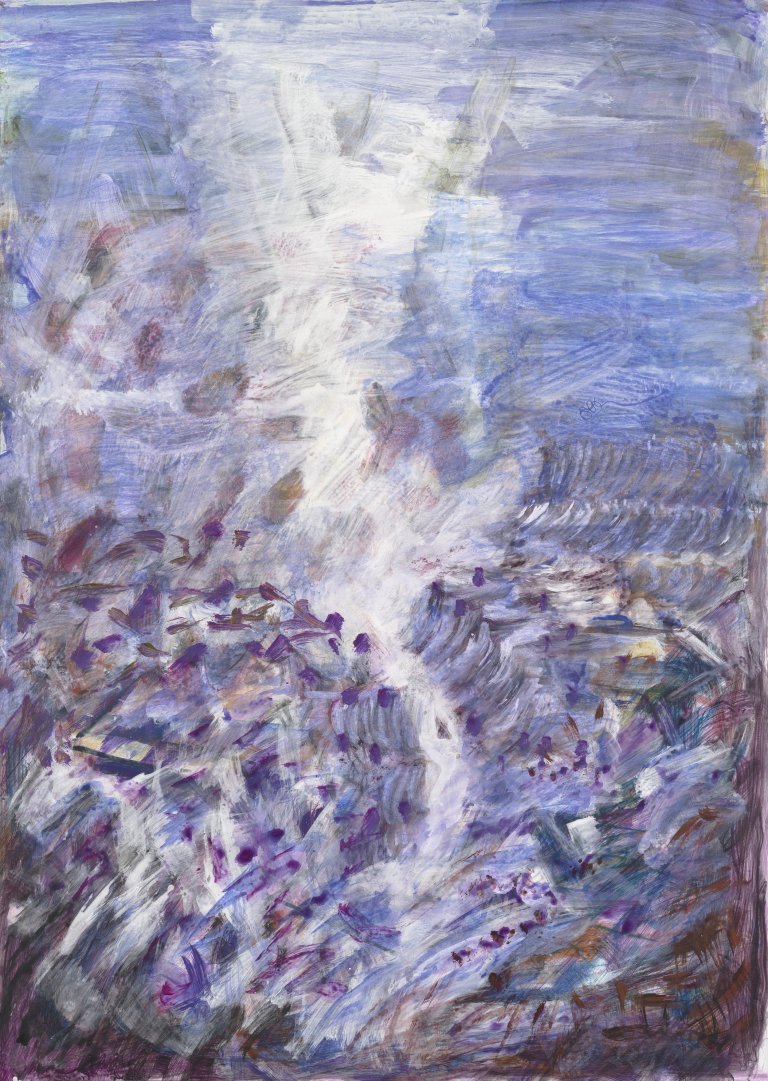 Untitled, 2012, acrylic on cardboard, 95 x 68 cm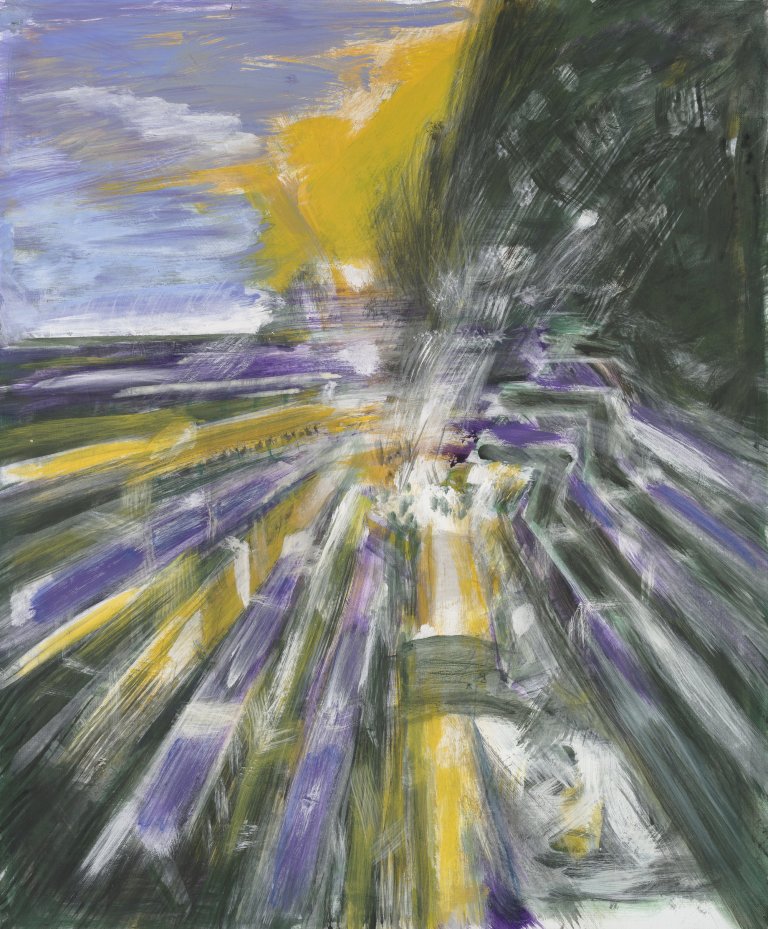 Untitled, 2011, acrylic and inkjet print on canvas, 91 x 74,5 cm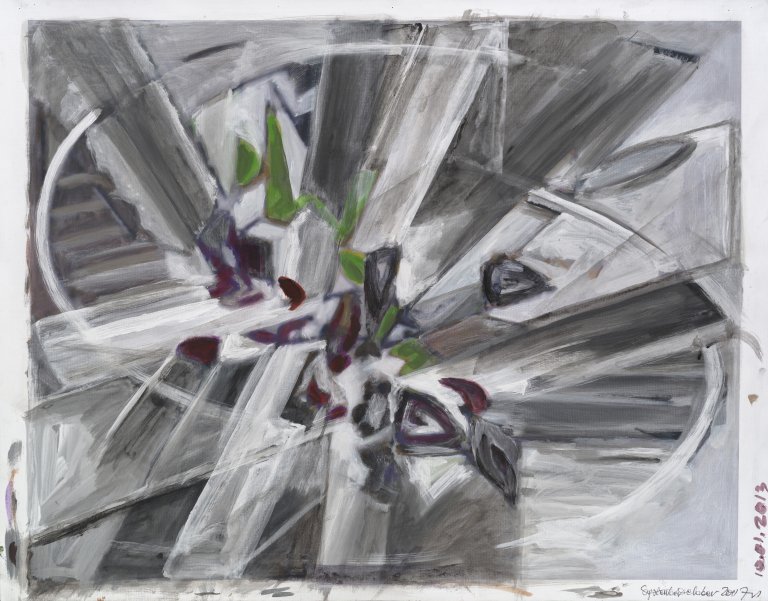 Untitled, 2013, acrylic and inkjet print on canvas, 91 x 117 cm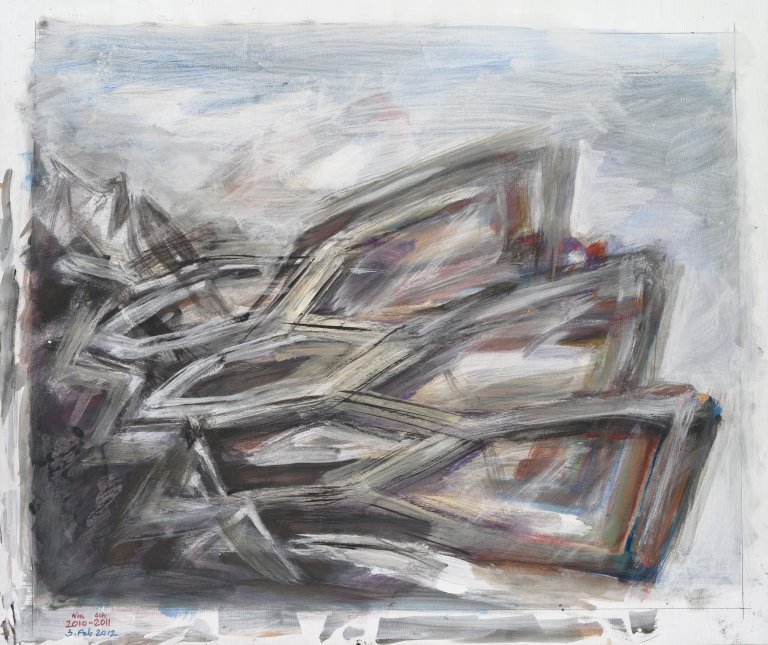 Untitled, 2010/12, acrylic and inkjet print on canvas, 91 x 108,5 cm