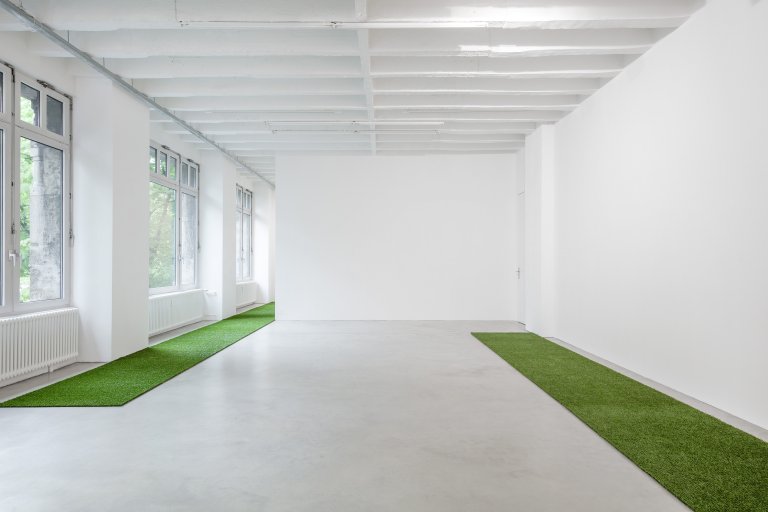 Crusaders Come and Go, 2017, 2 lengths of artificial turf, each 1000 x 110 cm, site specific installation at Galerie Nordenhake Berlin
Zvi Hecker
Zvi Hecker was born in Kraków, Poland in 1931 and currently lives and works in Berlin. He immigrated to Israel in 1950 where he finished his studies in architecture at the Technion (Institute of Technology) in Haifa and studied painting at the Avni Institute of Art and Design in Tel Aviv. He subsequently started his architectural career and set up his own architectural studio in Tel Aviv in 1968. In 1991, he established a studio for architecture and urban planning in Berlin. He received the Rechter Prize for Architecture in Tel Aviv in 1999 and in 2013 the Honorary Fellowship of the America Institute of Architects (AIA). His major project KMar Complex Schiphol Amsterdam Airport was completed in 2013. Hecker represented Israel in the 5th Venice Biennale of Architecture (1991) and also participated in its 6th (1996) and 7th (2000), 9th (2004) and 10th (2006) editions.
He has had solo exhibitions at the FUGA Budapest Center of Architecture in Budapest (2020), Villa Winternitz, Prague (2019), Villa Tugendhat, Brno and Museum of Architecture, Wrocław (both in 2018), the Jewish Museum in Berlin (2016), Museum of Architecture, Wrocław (2015), ABC Architecturcentrum Haarlem, Haarlem (Netherlands, 2003), Deutsches Architektur Zentrum (DAZ), Berlin (1998), Kunsthaus Hamburg (1997), Jewish Museum/Martin-Gropius-Bau, Berlin, Tel Aviv Museum of Art, Tel Aviv and Lehmbruck Museum, Duisburg (all 1996), at Storefront for Art and Architecture, New York (1989) and The Israel Museum, Jerusalem (1976).
Hecker has taught at universities in the United States, Canada, Israel and Austria and frequently writes on architecture. The publication Sketches. Zvi Hecker (Hatje Cantz, 2012) gives a comprehensive overview of his drawing process.
Conversation between Zvi Hecker and curator and critic Ory Dessau, at Galerie Nordenhake Berlin, July 5, 2017.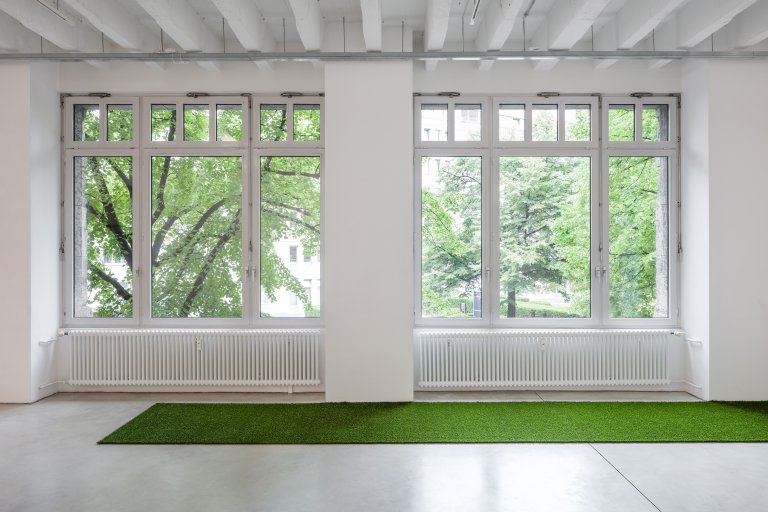 Site-pacific installation "Zvi Hecker – Crusaders Come and Go", Galerie Nordenhake Berlin 2017, 2 lengths of artificial turf, each 1000 x 110 cm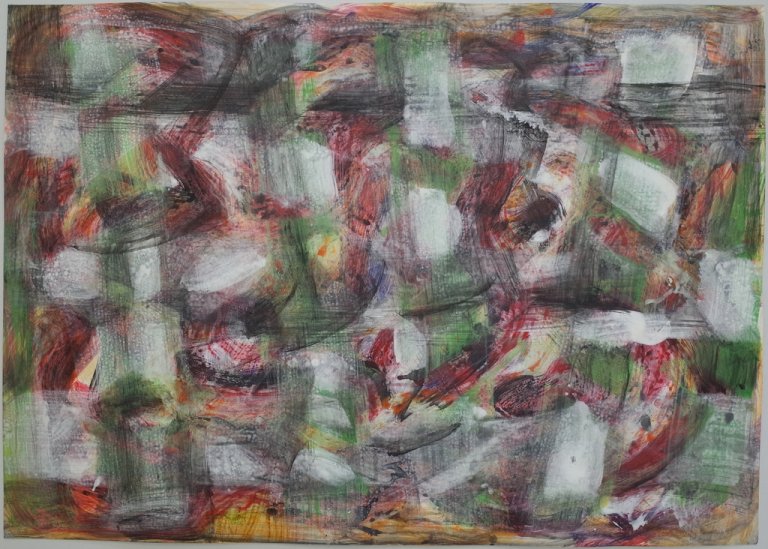 Untitled, 2014, acrylic on paper, 68 x 95.5 cm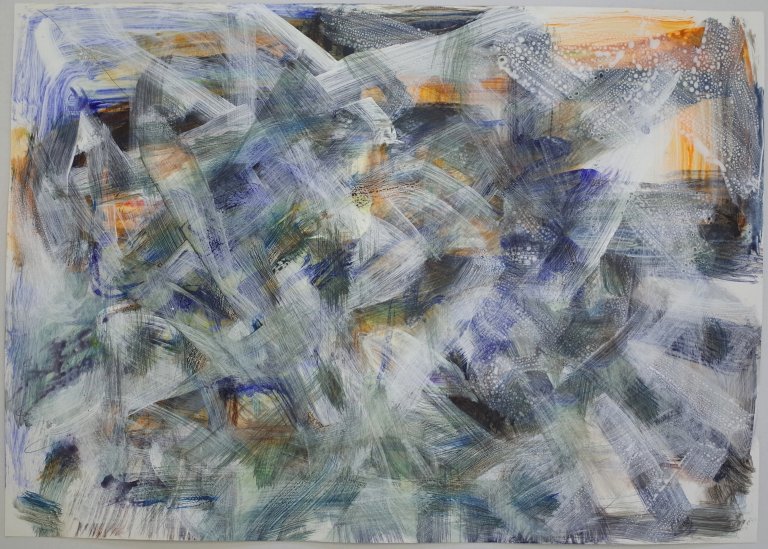 Untitled, 2014, acrylic on paper, 68 x 99.5 cm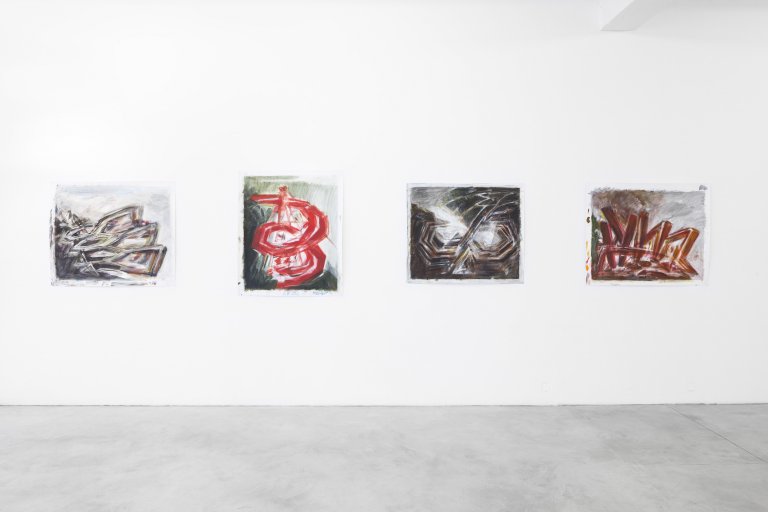 Installation view "Zvi Hecker – The Thinking Eye-Recent Paintings", Galerie Nordenhake Berlin 2013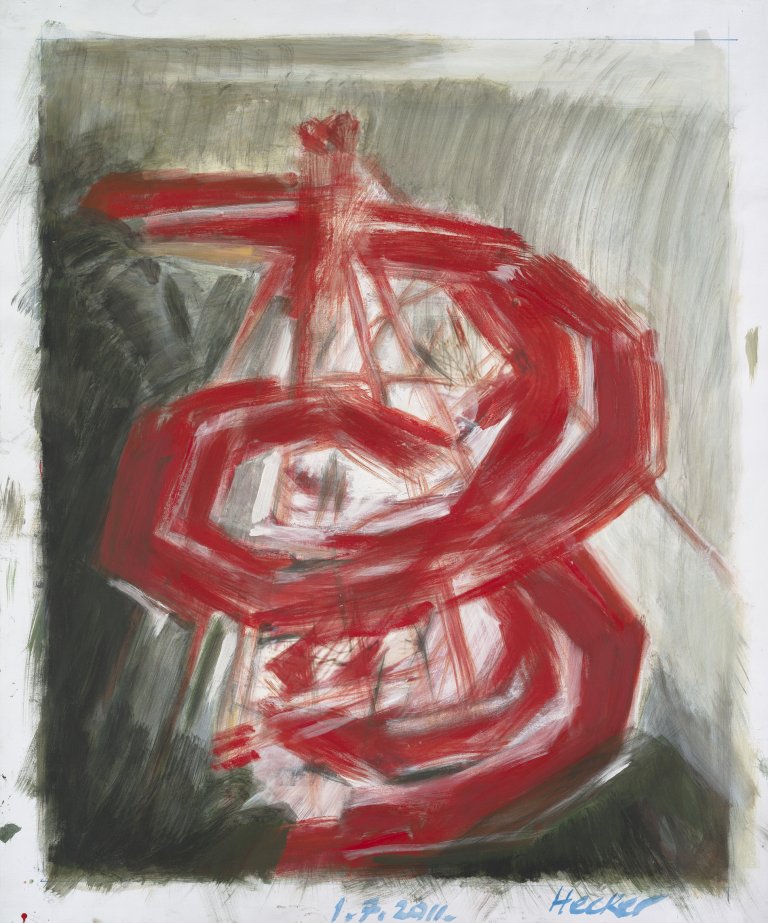 Untitled, 2011, acrylic and inkjet print on canvas, 108.5 x 91 cm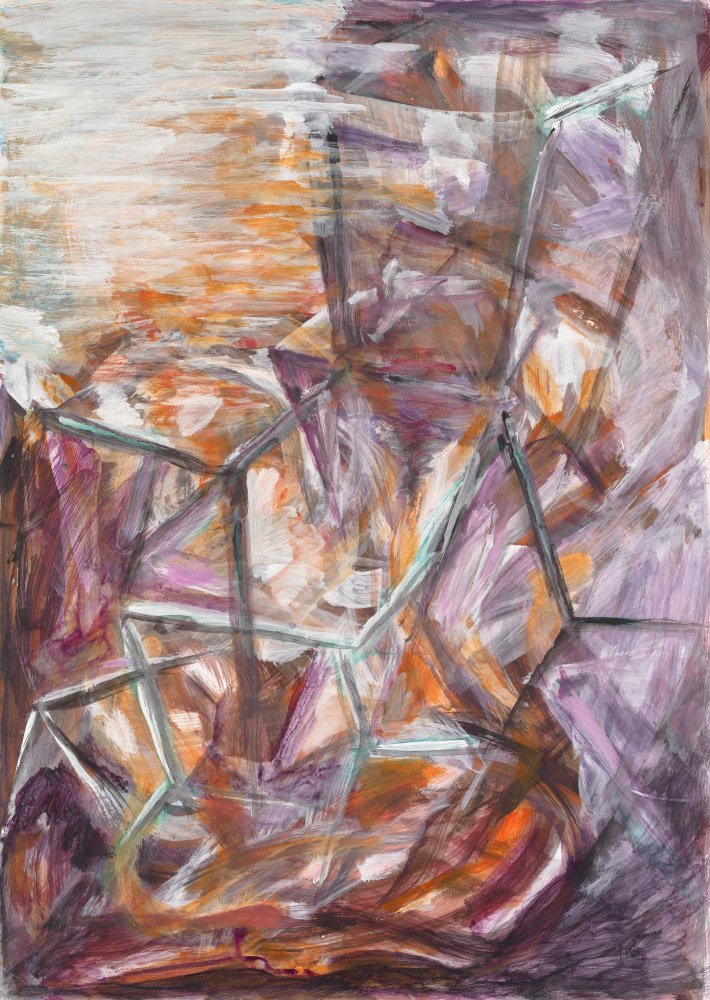 Untitled, 2012, acrylic on cardboard, 95 x 68 cm
Untitled, 2012, acrylic and inkjet print on canvas, 106.5 x 87 cm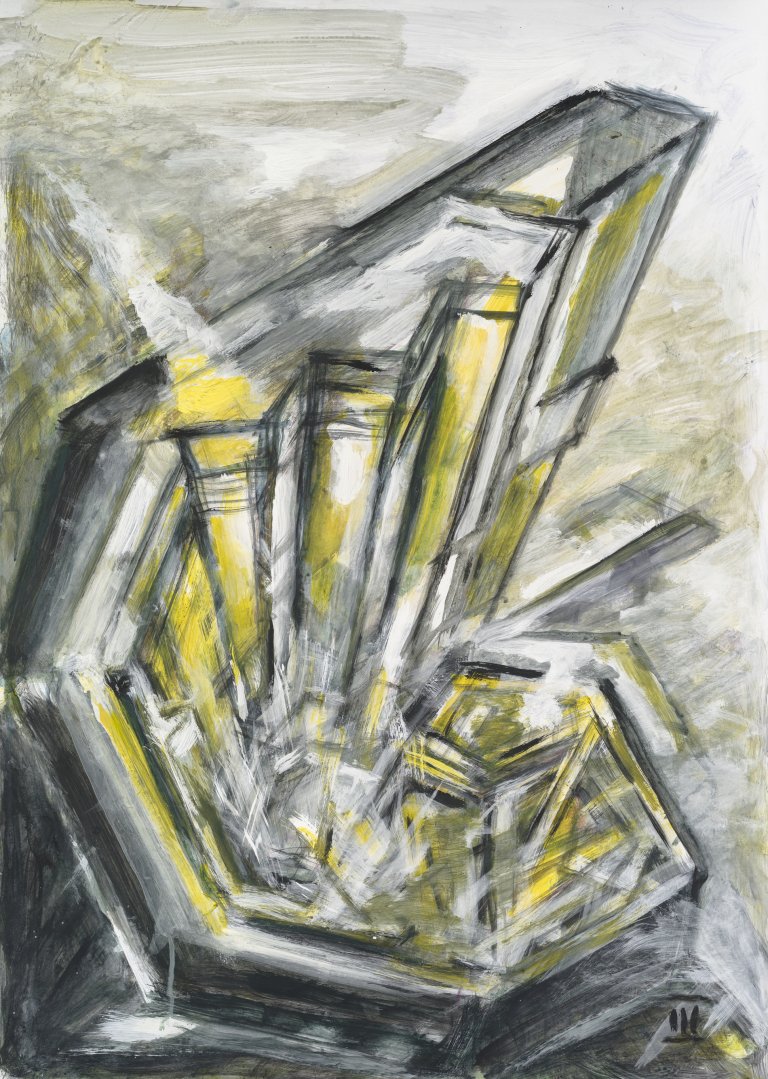 Untitled, 2012, acrylic on cardboard, 95 x 87 cm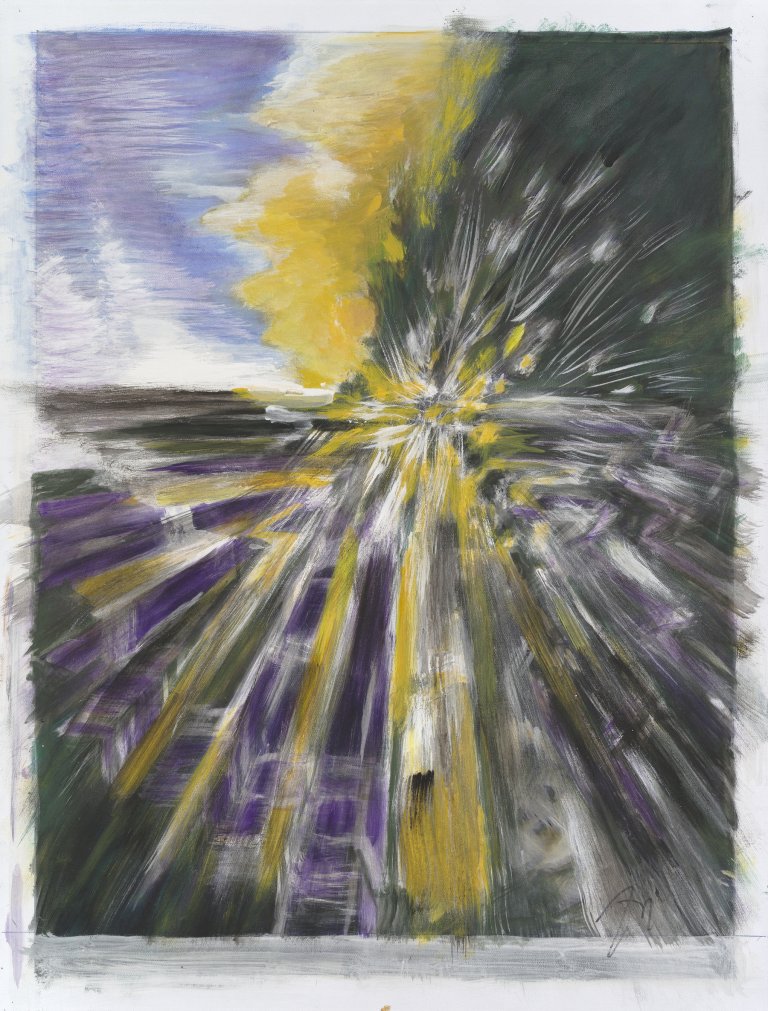 Untitled, 2011, acrylic and inkjet print on canvas, 91 x 69 cm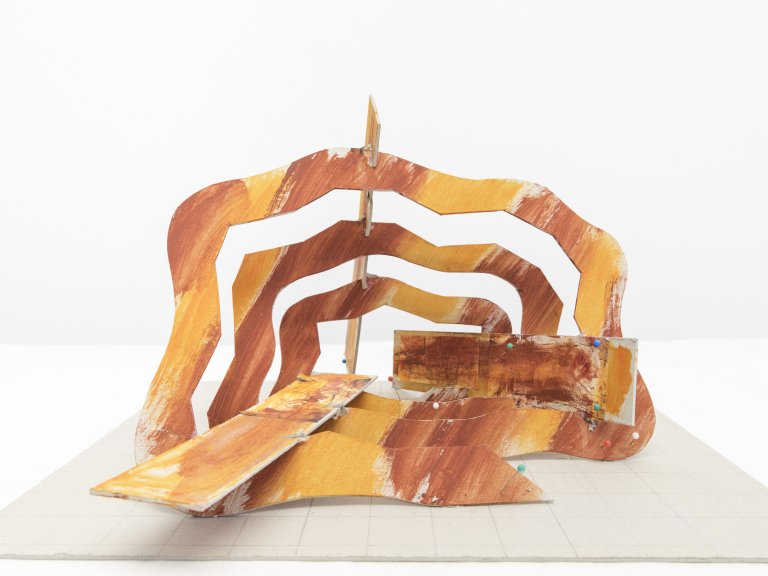 Model for If we are lucky, 2014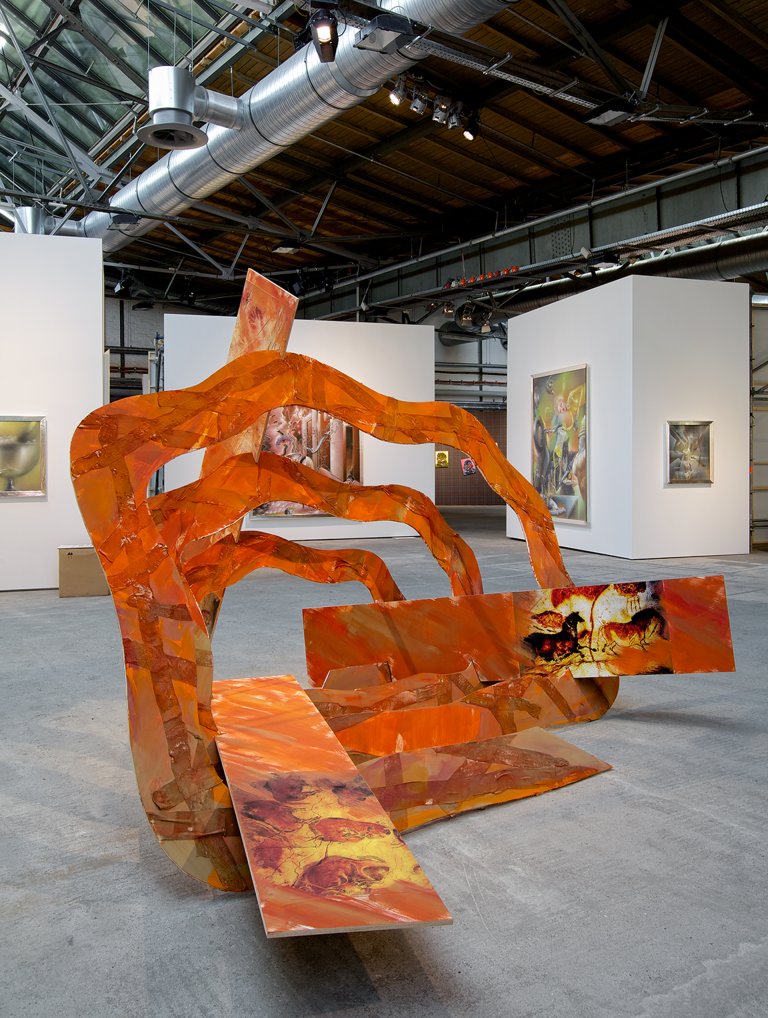 Installation view "Zvi Hecker – If we are lucky", abc Berlin 2014, 300 x 300 x 250 cm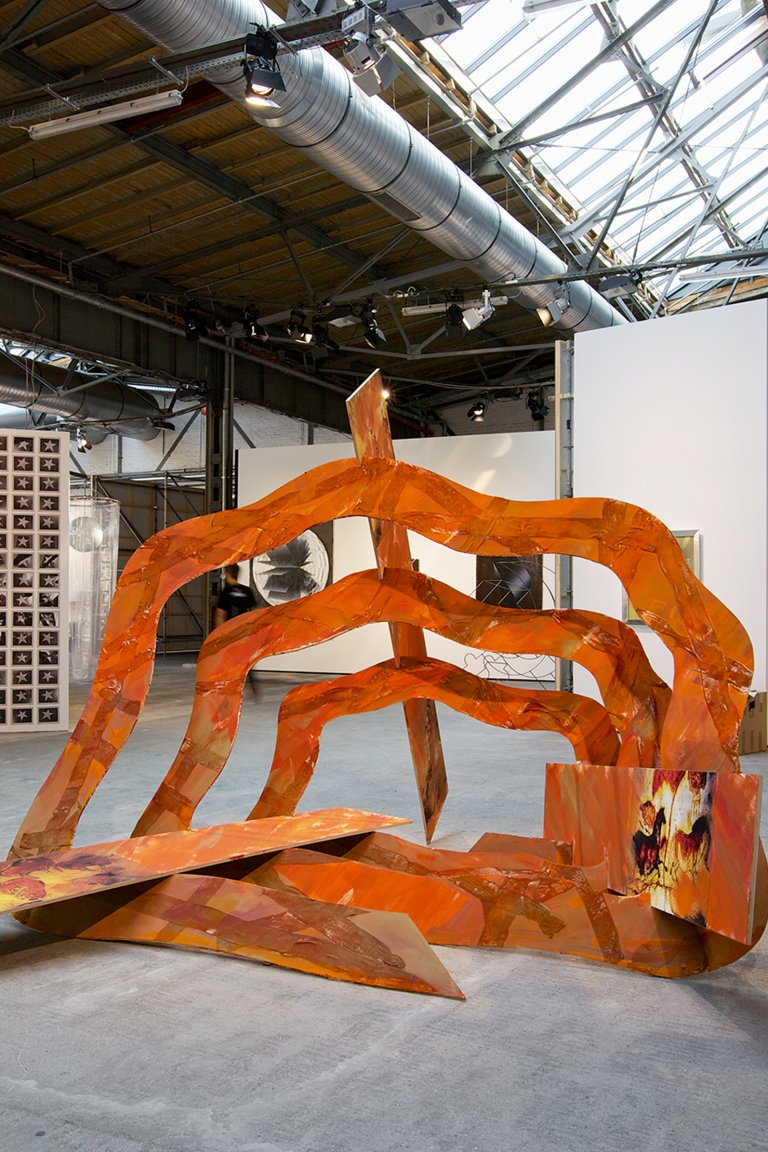 Installation view "Zvi Hecker - If we are lucky", abc Berlin 2014, 300 x 300 x 250 cm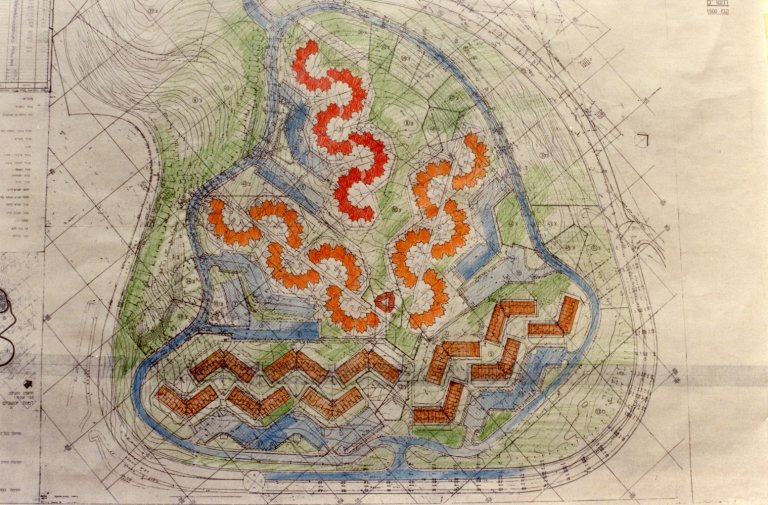 Sketch for the housing project Ramot Polin, 1972-1975, Israel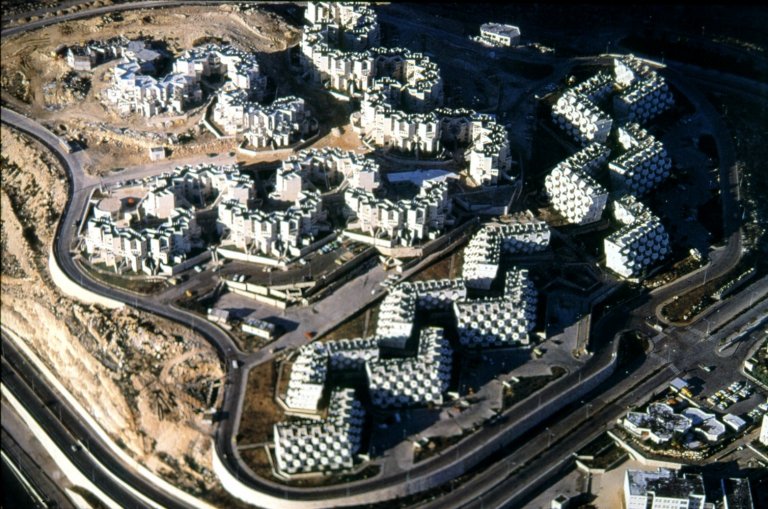 housing project Ramot Polin, 1972-1975, Israel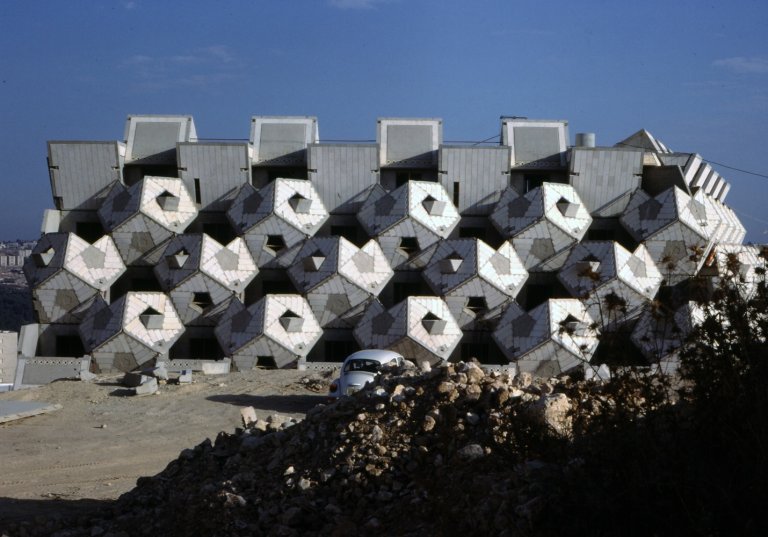 housing project Ramot Polin, 1972-1975, Israel