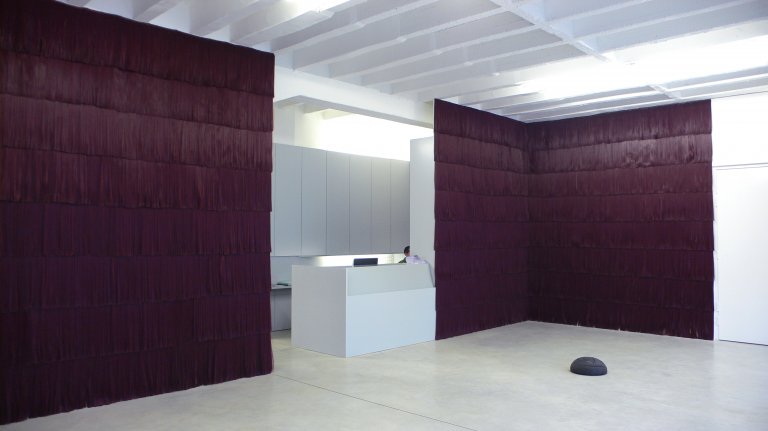 Installation view
Not Vital »Haare, Hirsch & Mao«
Berlin , March 19, 2011 - April 23, 2011
Galerie Nordenhake is pleased to present Not Vital's third solo exhibition at the gallery, entitled Haare, Hirsch & Mao (Hair, Deer & Mao). Not Vital (b. 1948) was born and grew up in the small mountain village of Sent in the Engadine, Switzerland, a valley in which his ancestors have lived for 700 years.
read more
At the age of eighteen he enrolled in art school in Paris and a couple of years later he assembled a provocative street-circus in Rome, before settling in New York, where much of his seminal formative work was executed. He has led a nomadic lifestyle, spending extended periods of time in India, Italy, Egypt, and Niger among other places. Most recently Not Vital has built a studio and home in Beijing where the culture (high and low) and craftsmanship have mesmerized and inspired him.
Upon stepping into the gallery space, the viewer is confronted with Hair - the mysterious hair-covered walls. The artificial hair is totally straight, like Asian hair, moving and rippling with the slightest air currents caused by doors opening and closing and visitors walking past. The hair walls are both an installation piece and an ever-mobile, monumental sculpture. Chinese identity is directly referenced in mao ZHI dong, a mole-shaped sculpture carved from coal. This work offers a witty double-entendre that is rooted in pop-culture, socio-political history and contemporary realities. Mao's real name was 'Mao Zedong', Ze is pronounced the same as zhi but zhi means mole, which refers neatly to the Mao's most distinctive facial feature.
A recurring theme in Not Vital's work is a sophisticated awareness of the globalised world with an acutely personal reflection of Not Vital's adventures. This is perhaps most tangible in Bus Station for Ougadougou, a socially-aware prototype for a bus station in Ougadougou, Burkina Faso. This sculpture is conceived of by a Swiss artist, created by Chinese craftsmen, envisioned for the heart of Africa and is now on exhibition in Berlin. Not Vital's work is always personal, where memory and experience are inextricably connected, and thus it is not surprising that his parents are the subjects of two exhibited works – Mother and Father.
Haare, Hirsch & Mao gives the viewer a glimpse into the nomadic nature of Not Vital's personal life and oeuvre – which cannot be separated. Indeed, perhaps he has not totally shed his past identity as a circus performer; that is to say, Not Vital's nomadic life equates the process of his work. As process is an intrinsic part of the finished work, Not Vital's travels, experiences and encounters become a performative component of the work, lending immense grace and humanity to the pieces.
Text by Alma Zevi
Not Vital was born 1948 in Sent. He currently lives and works in New York, Lucca, Sent, Beijing, and Agadez. Not Vital has exibeted extensively around the world since the 1970s. Recently he has had solo exhibitions among others at Museum der Moderne, Salzburg (2010), Kunsthalle Wien, Vienna (2009), The Arts Club of Chicago, Chicago; Currents – Art and Music, Beijing (both 2008), Kunsthalle Bielefeld (2005), and New Tretiakov Gallery, Moscow (2004). In 2001 he participated in the 49th Venice Biennial. His recent group exhibitions include: Bündner Kunstmuseum Chur (2010), Victoria and Albert Museum, London; MoMA, New York (both 2008), Philadelphia Museum of Art, Philadelphia (2007), Fondation Beyeler, Basel (2006), and Kunsthalle Bielefeld (2005).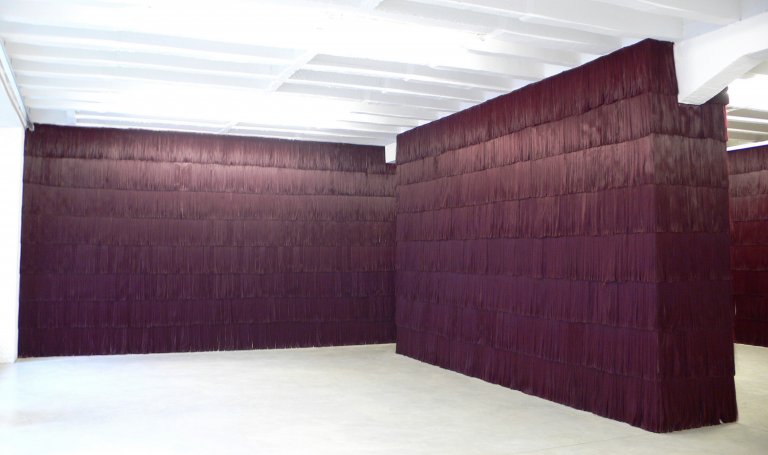 Hair, 2011, synthetic fribres, dimensions variable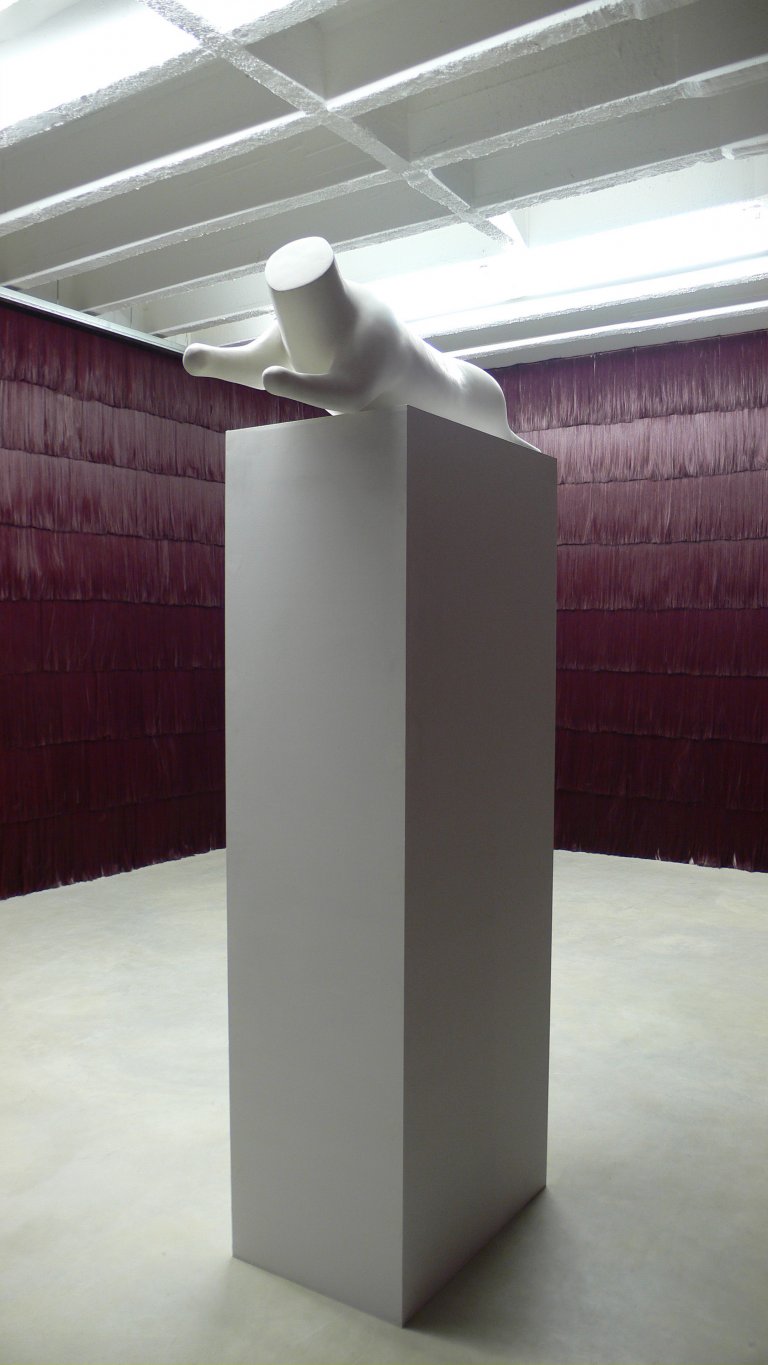 Naked Animal, 2011, plaster, mdf base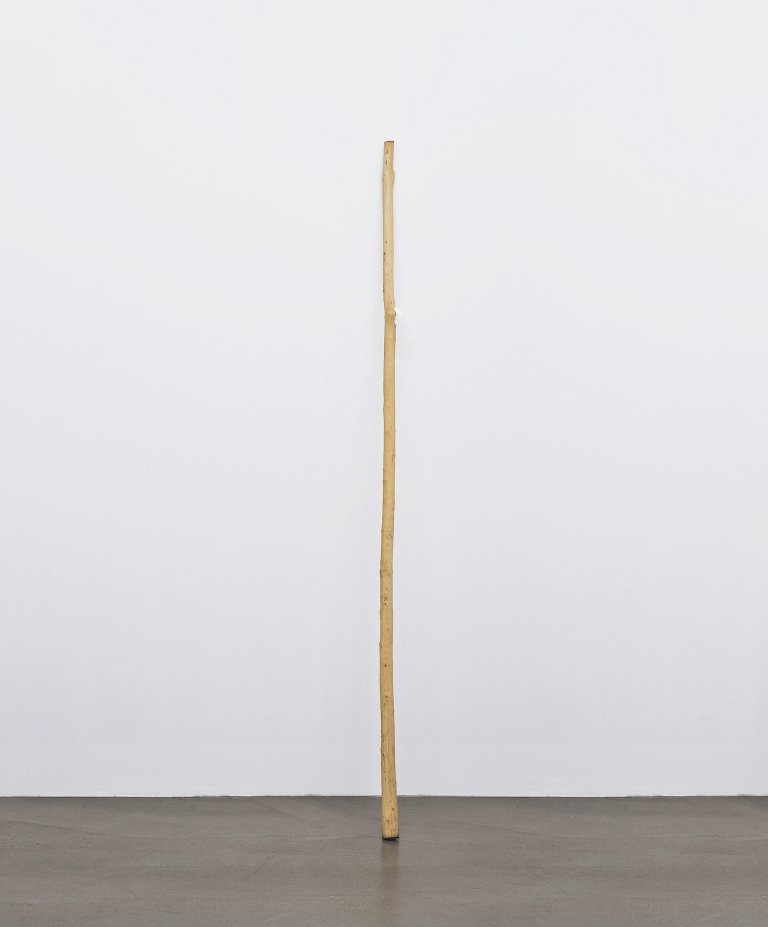 Father, 2009, wood, cotton, 176 x ø 4 cm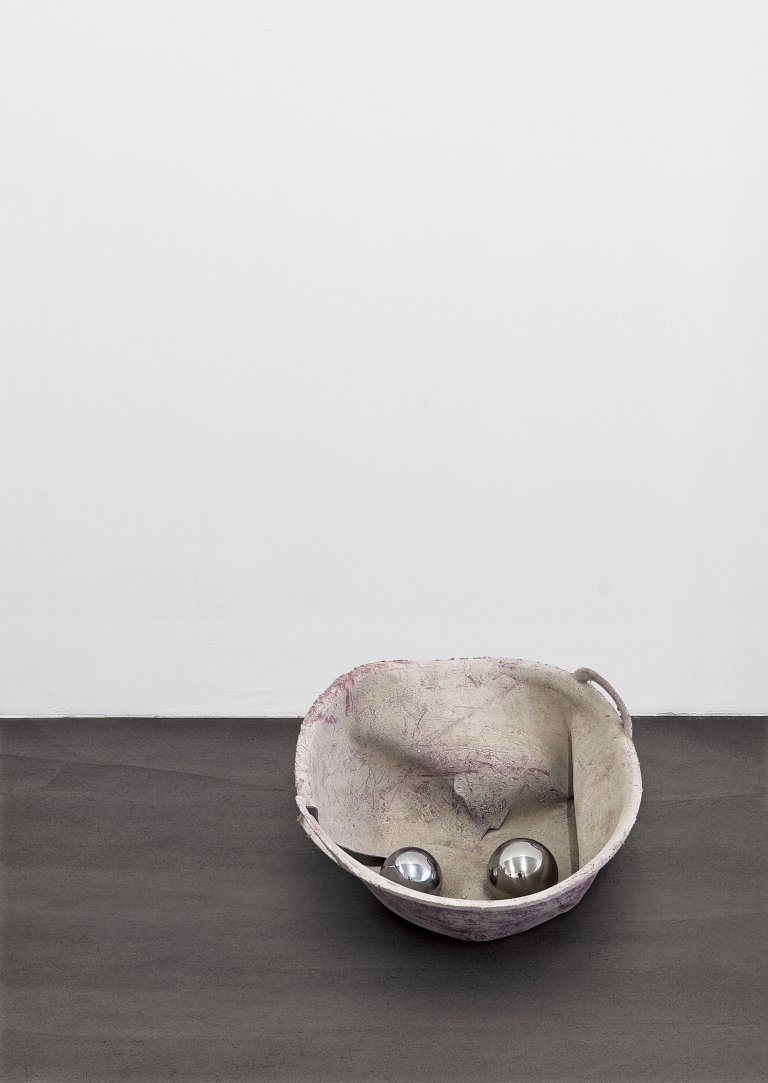 Mother, 2009, plastic, cement, stainless steel, 18.5 x 41 x 40 cm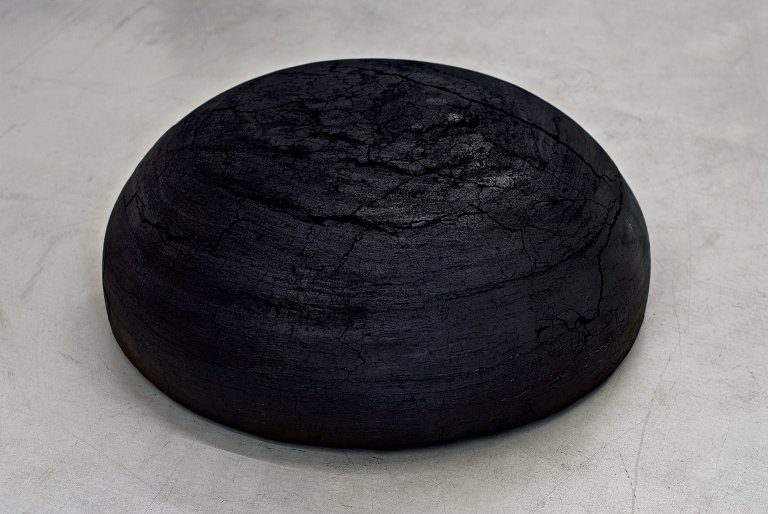 mao ZHI dong, 2008, coal, 17 x ø 44 cm