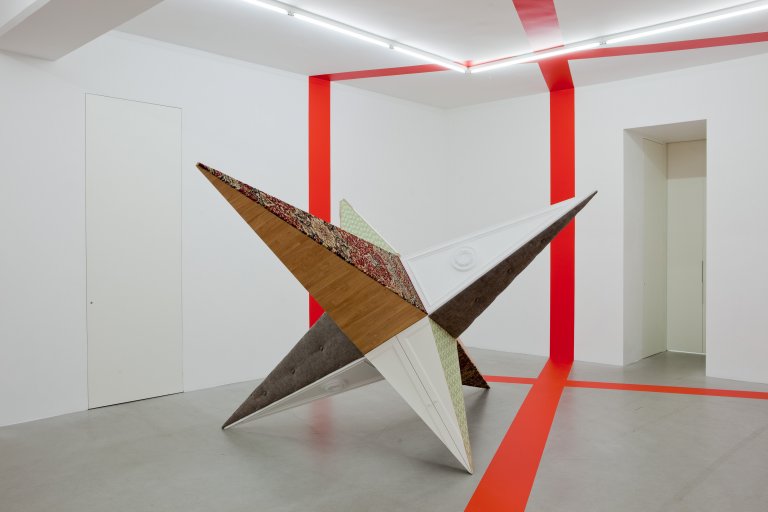 Supernova - Interior Collapse II, 2010, mountable sculpture in wood, wallpaper, oriental rugs, plastic carpets, cupboard doors, sofa covering, stucco, 364 x 176 x 195 cm
Stockholm, August 27, 2010 - October 03, 2010
Gunilla Klingberg PARALLELAREAL
Gunilla Klingberg has gained international attention for her installations dealing with the viral aspects of visual language and our collective unconscious in the realm of contemporary consumer culture. With one foot in a critique of consumerism and the other anchored in a strong interest in spiritualism she distorts the familiar in such a way that a supermarket logo becomes a mantric chant.
 
While mysticism has played a fundamental role in art history, from Illumination to Friedrich, Blake to Malevich, Emma Kunz to Hilma af Klint, Klingberg has been more interested in observing spirituality in the unremarkable aspects of our daily lives. In those post-industrial societies where economic health is fueled by household consumption popular wisdom states that shopping has replaced religion. Often using commonplace materials or ready-mades and a psychedelic use of repetition, reflection, sampling, pattern and feedback, Klingberg creates works that offer a spiritualized version of consumer culture that transcends their mundane origins.
 
In this exhibition, instead of distorting reality, Klingberg suggests a parallel reality. Emerging out of an inquiry into dowsing and divining she has identified a pattern of energy lines that are claimed to cover the earth and, by extension, transect the gallery space.
Curry Lines were proposed by the German Manfred Curry as a mystic force field covering the globe in a grid formation. Dismissed by science and embraced by the New Age movement the hypothesis lies somewhere between philosophy and geophysical phenomenon. Here the Curry Lines are mapped onto the floor, walls and ceiling, plotting a cross-section of hypothetical energy fields. The gallery structure itself becomes arbitrary as Klingberg makes visible an alternative spatial layout to that of the gallery walls.
The implications of this normally-unseen parallel topography are echoed in the sculptural works placed throughout the show. As the gallery is revealed in sections of energy lines, The Doors presents a single door cut into sequential diminishing sections suggesting a metaphysical portal. Swivel Chair is a chair that twists and fans out making the wall and the floor interchangeable as the horizontal axis, augmenting the sense of a spatial kaleidoscope.
 
In the inverted space of Supernova – Interior Collapse II the interior surfaces of an apartment become the exterior planes of a celestial body. Ceiling moldings, wall to wall carpet, cupboard doors reconnect in a kind of astral loop. The looping continues in Moon (Cosmic Matter), a wall-mounted flat work depicting a rasterized image of the moon repeated in a system reminiscent of Op Art.
 
Perpetual Motion is a polished steel pendulum, resembling a huge teardrop. While heavy and solid it appears fluid and floats, reflecting its surroundings. Suspended in the air it identifies the y-axis in the landscape of the exhibition. Pointing to its nadir, it suggests an absolute truth, but while a compass deviates from True North to Magnetic North, the exhibition renders the plum-line's divining ambiguous.
A text on the installation written in the form of a letter to Klingberg by the Dublin-based curator Padraic E. Moore will be available in a special edition as a poster, designed by Andreas and Fredrika.   Gunilla Klingberg is based in Stockholm. She is currently working on a major permanent commission for Citytunneln, Triangeln train station in Malmö and has recently completed commissions for Nye Akershus Hospital, Norway and the Bio Medical Research Center in Lund. Solo presentations include Bonniers Konsthall, Stockholm (2009), IASPIS solo project at the Istanbul Biennial (2007), Kiasma, Helsinki (2004). She has participated in exhibitions at Philagraphika, The Graphic Unconscious, Philadelphia, USA, Biennale for International Light Art, North Rhine-Westphalia, Germany (2010), Far West, Arnolfini, Bristol, UK (2008), P.S.1/MoMA, New York (2006), and the Venice Biennial (with Peter Geschwind) (2003). She just received the Edstrandska Foundation Award 2010.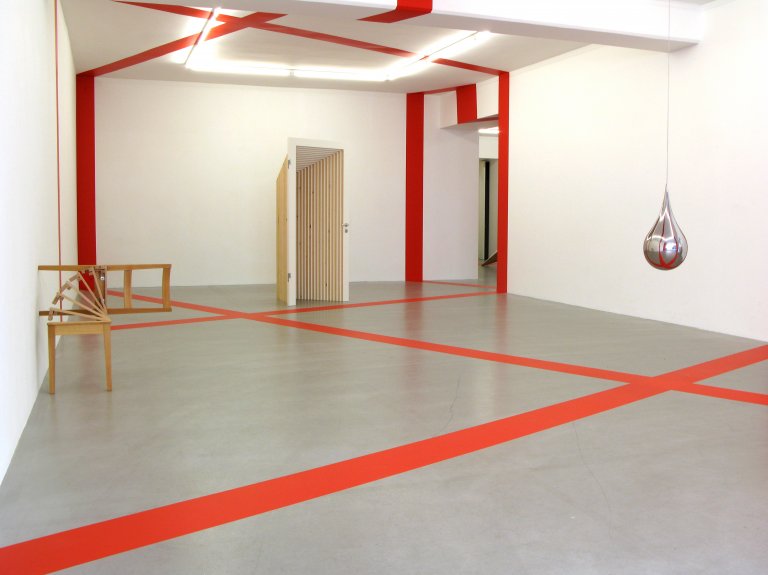 Installation view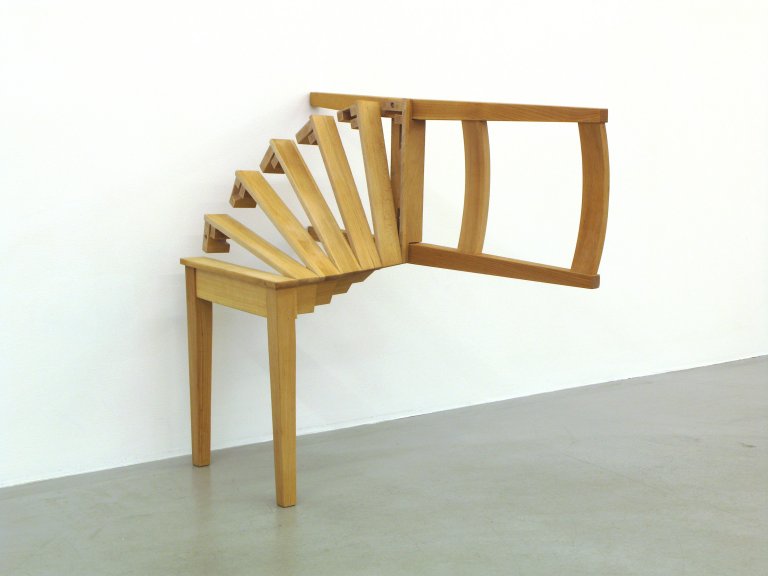 Swivel Chair, 2010, wooden chair, 79 x 37 x 87 cm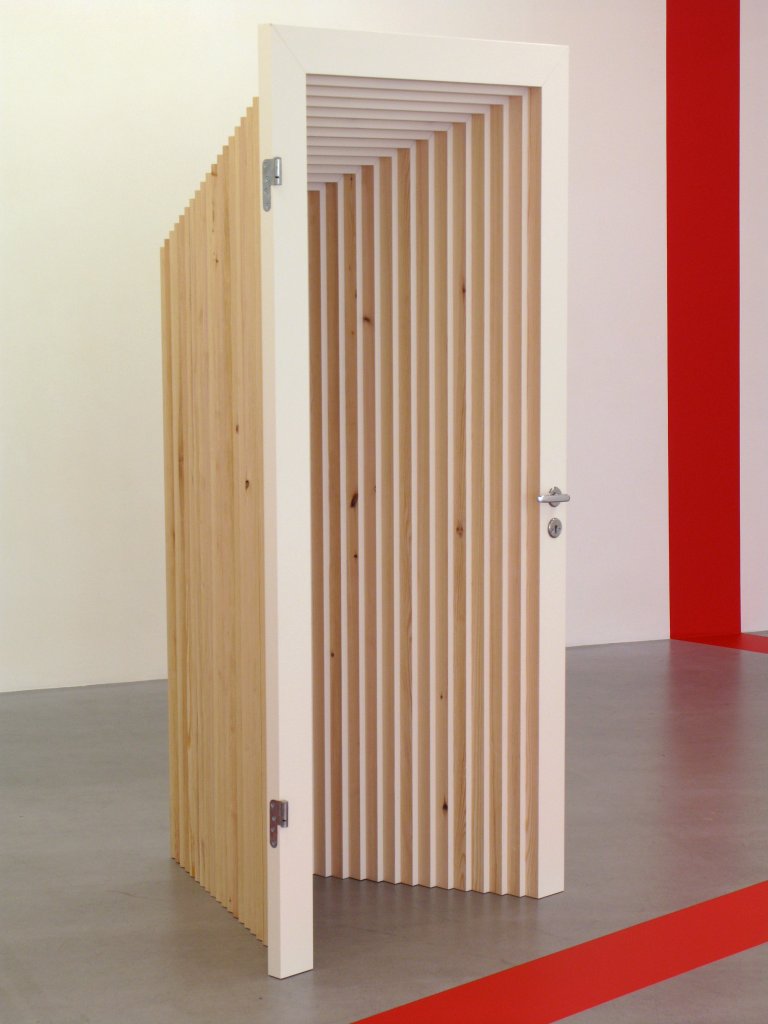 The Doors, 2010, lacquered wood, door handle, 208.5 x 96.5 x 98 cm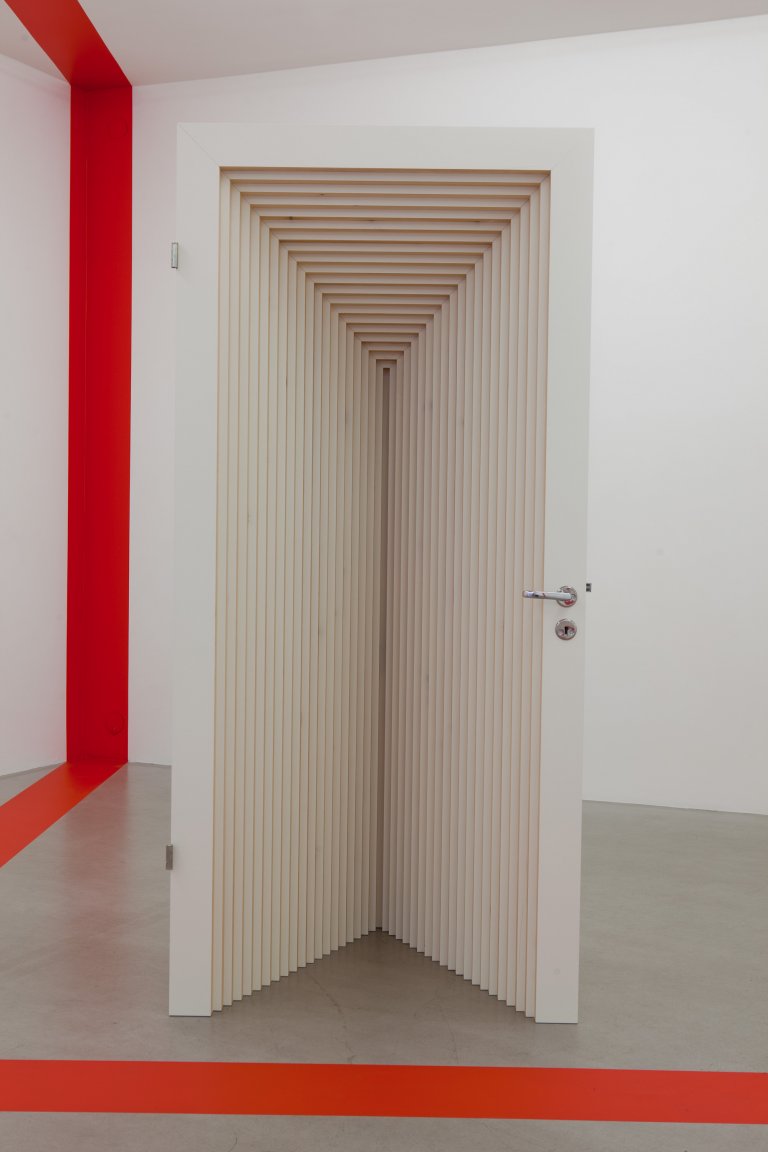 The Doors, 2010, lacquered wood, door handle, 208.5 x 96.5 x 98 cm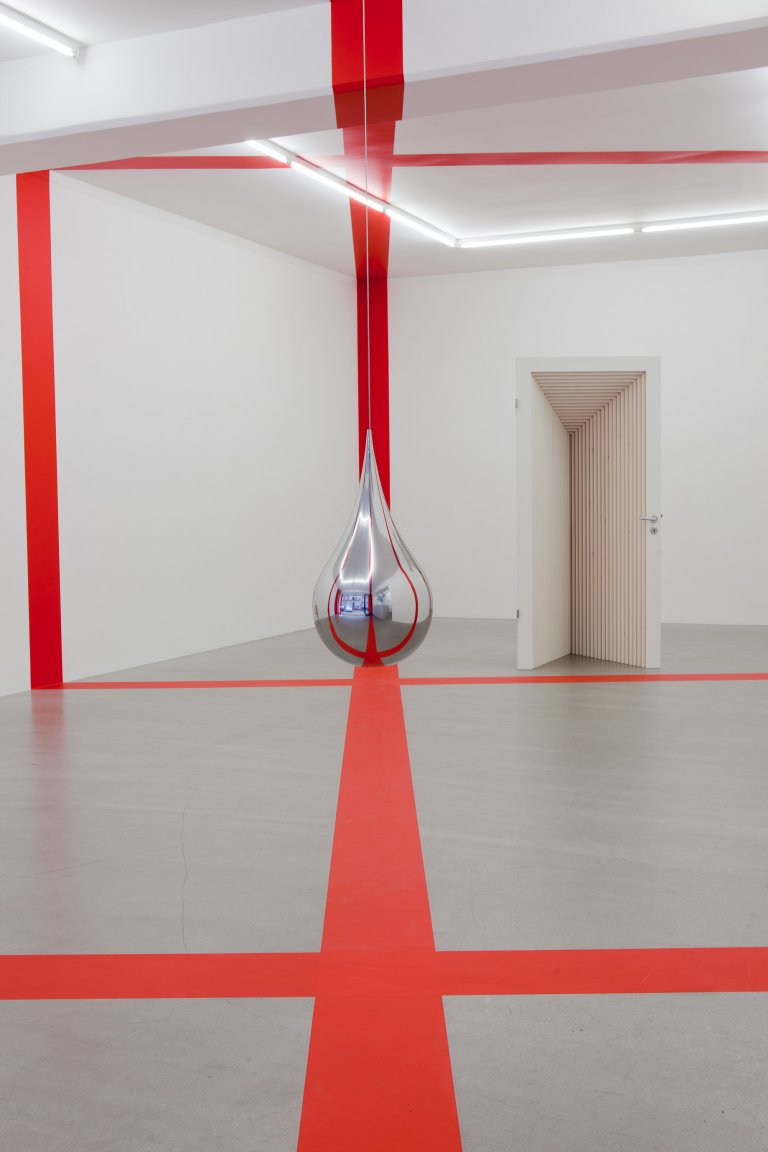 Installation view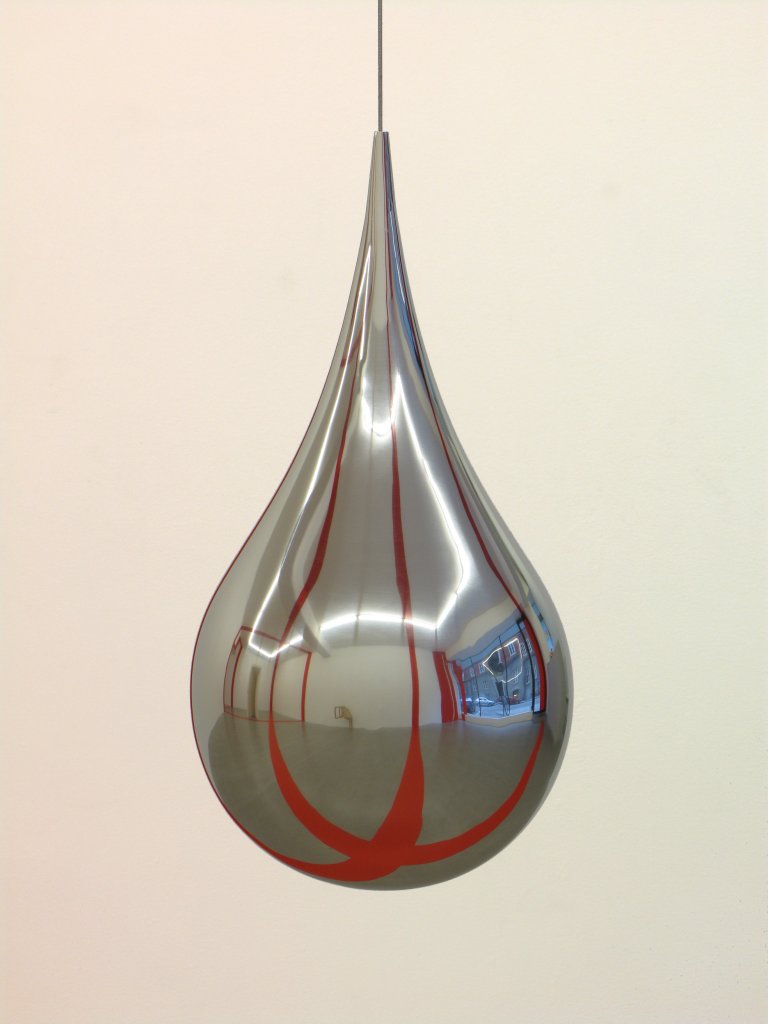 Perpetual Motion, 2010, moulded stainless steel, wire, height 60 cm, diameter 30 cm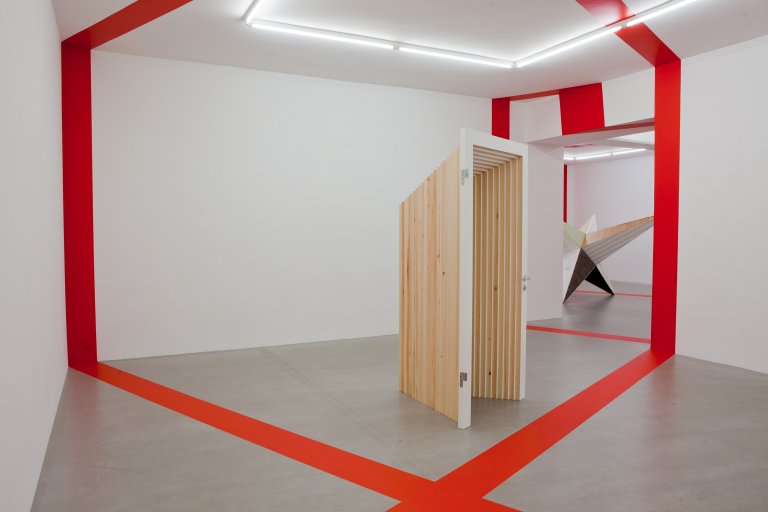 Installation view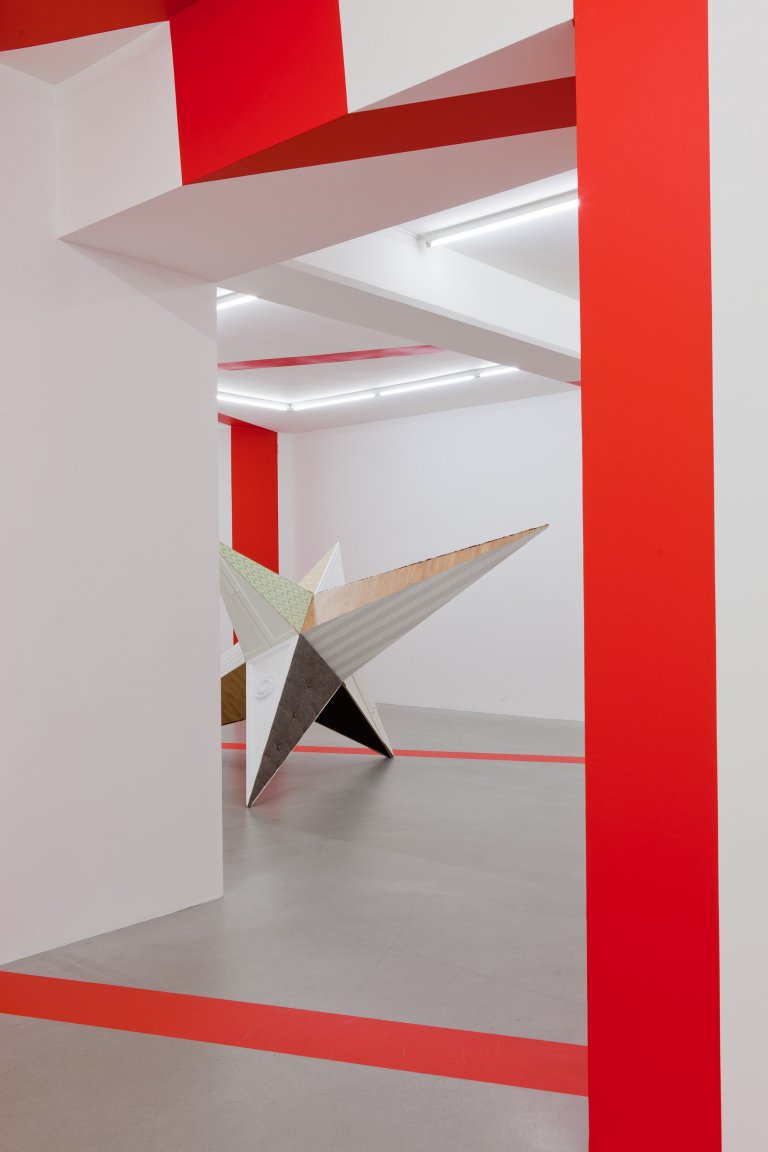 Installation view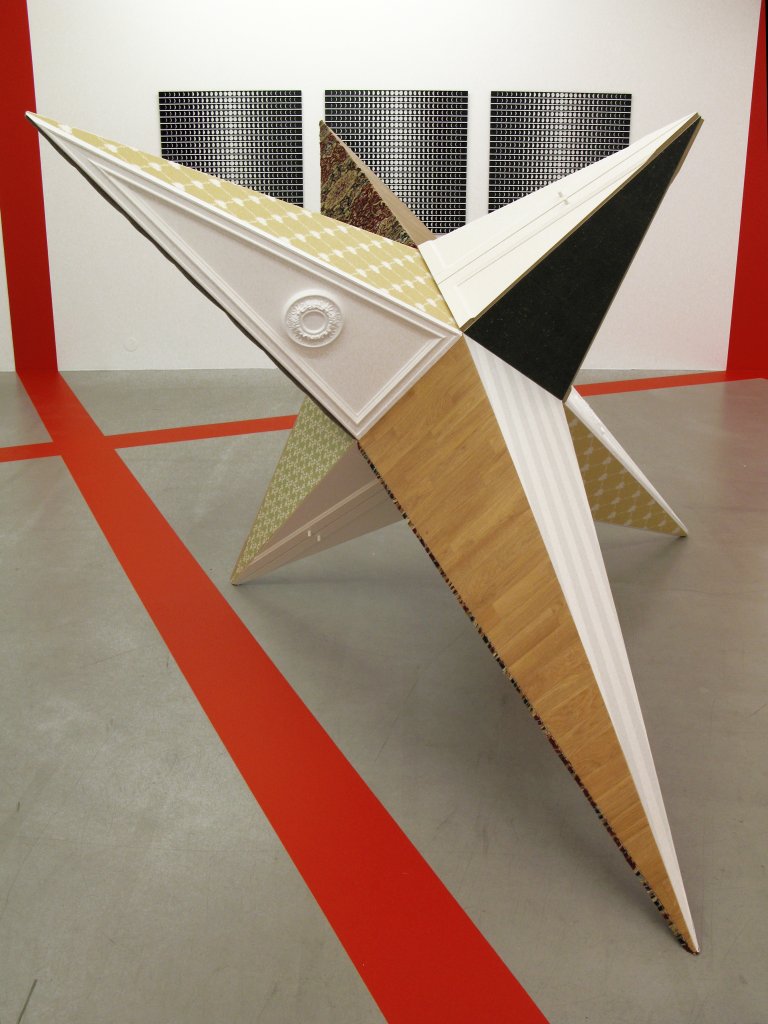 Installation view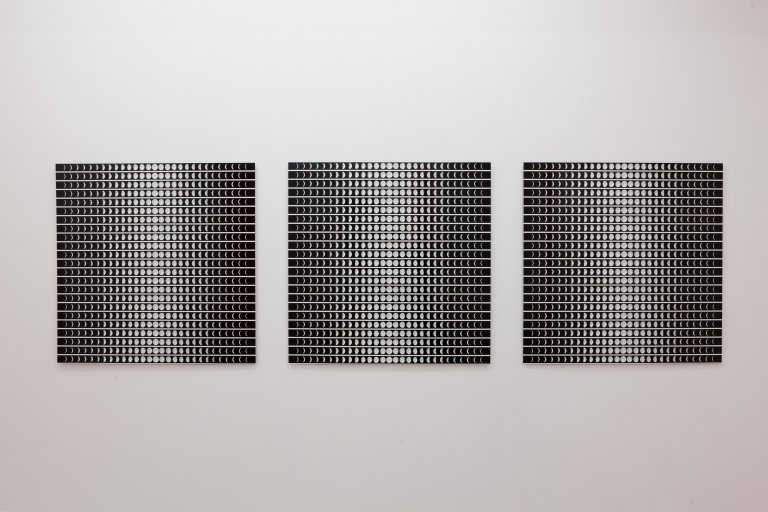 Moon (Cosmic Matter), 2009, silk-screen print on aluminium, 100 x 100 cm each