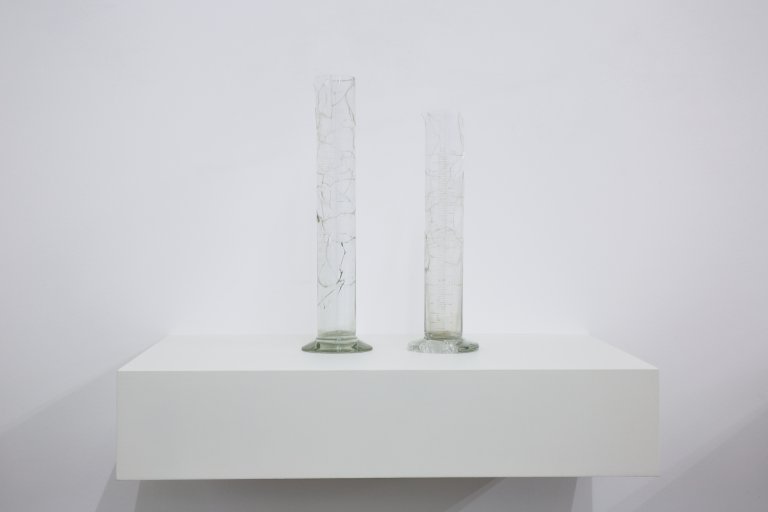 Attempt of Reconstruction (Test Tubes), 2016, glass, glue, 2 parts, 29 x Ø 7.5 cm and 27 x Ø 8 cm
Ignasi Aballí
Ignasi Aballí was born in 1958 in Barcelona, where he lives and works.
A comprehensive exhibition of his oeuvre without beginning / without end was shown at Museo Nacional Centro de Arte Reina Sofia, Madrid in 2015-16. In 2015 he was awarded the prestigious Joan Miró Prize and in connection to it he presented the exhibition Infinite Sequence at Fundació Joan Miró in Barcelona. Aballí has recently had solo exhibitions at the Museo de Arte de la Universidad Nacional de Colombia, Bogotá (2017), Palais de Beaux-Arts, París (2015), Pinacoteca do Estado, São Paulo (2010), Fundació Joan Miró, Barcelona (2008), Museu Serralves in Porto, Ikon Gallery in Birmingham and ZKM in Karlsruhe (all 2006), Museum of Contemporary Art de Barcelona MACBA (2005), and Museo Nacional Centro de Arte Reina Sofia MNCARS, Madrid (2002). He participated in the XIII Bienal of Cuenca, Ecuador (2016-17), the 4th Guangzhou Triennial (2012), the 52nd Venice Biennale, the 8th Sharjah Biennial, UAE (both 2007), and the 11th Biennial of Sydney (1998).
In October 2016, his first solo-exhibition something is missing was shown at Galerie Nordenhake in Berlin. 
Double Broken Glass, 2016, digital print on Hahnemühle paper in vitrine, 90 x 80 x 160 cm
Another Attempt of Reconstruction, 2016, tipp-ex on digital print on hahnemühle paper, 111 x 83.5 cm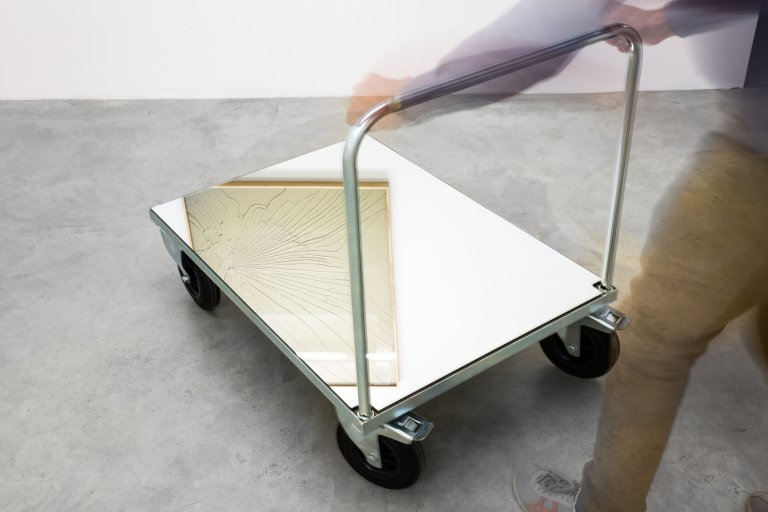 To See the Ceiling, 2016, trolley and mirror, 91 x 70 x 100 cm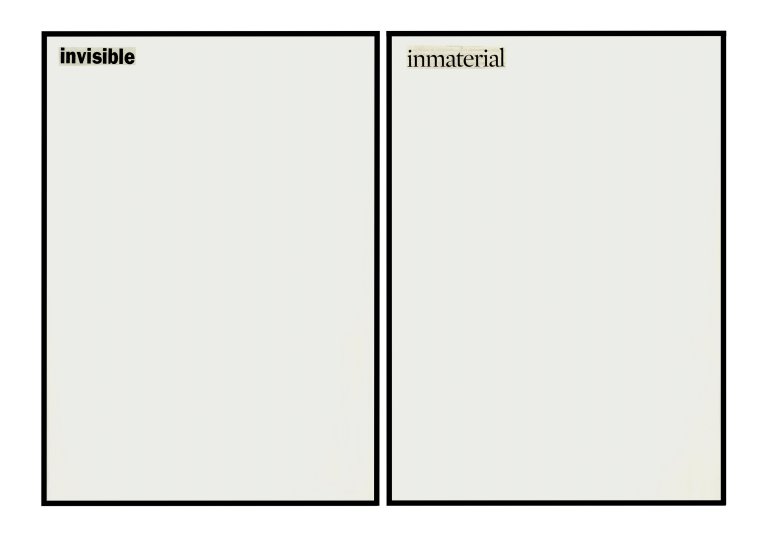 invisible / inmaterial, 2016, collage on paper, diptych, each 30 x 22 cm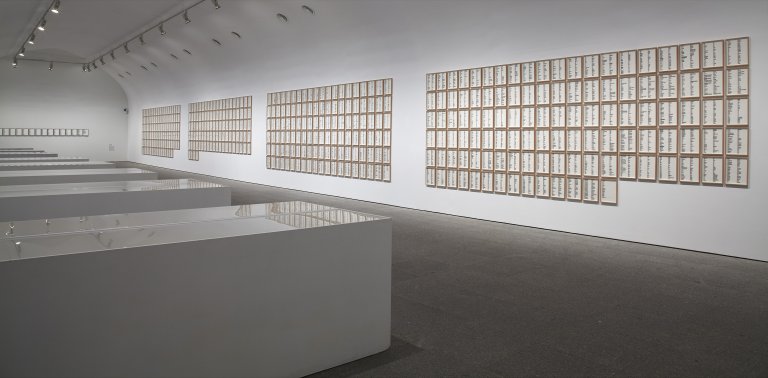 Installation view "Ignasi Aballí - without beginning / without end", MNCARS, Museo Nacional Reina Sofia, Madrid 2016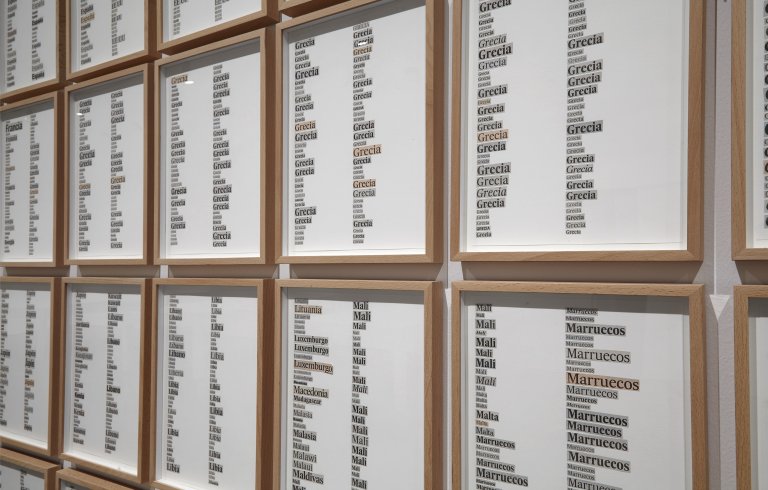 Worldmap (2012), 2013, c-print, Detail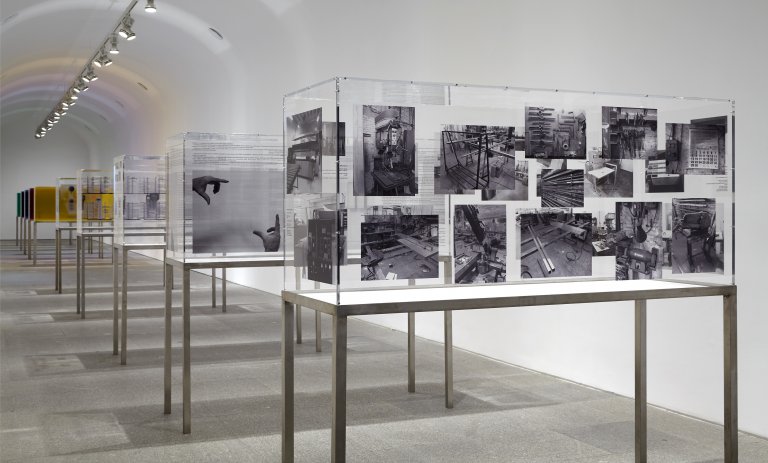 Installation view "Ignasi Aballí - without beginning / without end" MNCARS, Museo Nacional Reina Sofia, Madrid 2016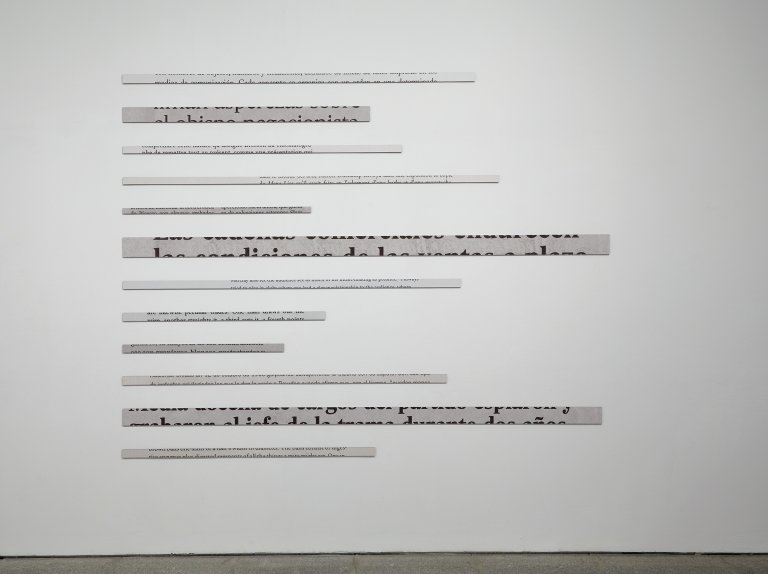 Between the lines IV, 2008, digital print on photo paper, 200 x 250 cm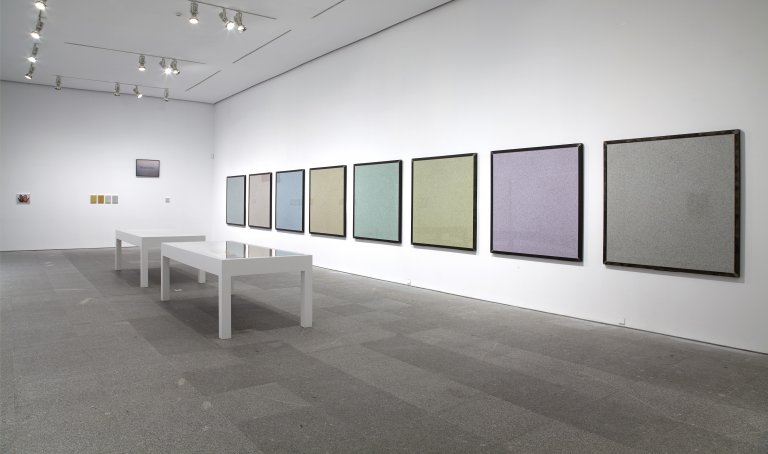 Installation view "Ignasi Aballí - without beginning / without end", MNCARS, Museo Nacional Reina Sofia, Madrid 2016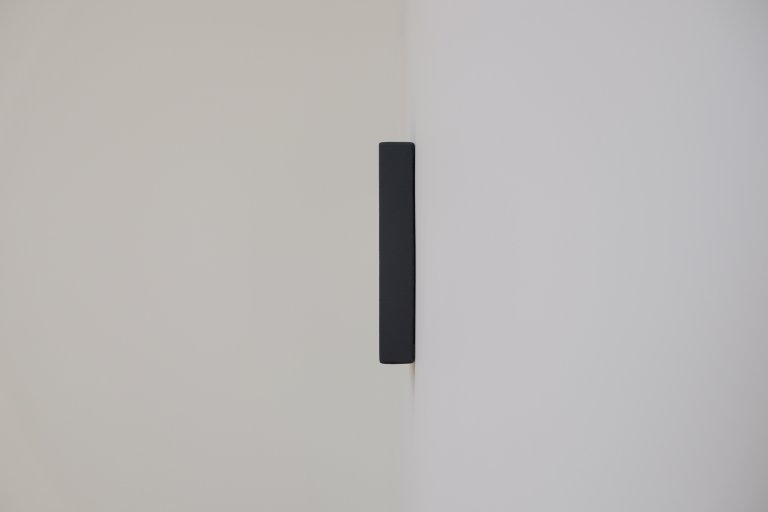 Open Picture (On Kawara), 2016, digital print on hahnemühle paper, framed with plexiglas by the artist, 70 x 106 cm