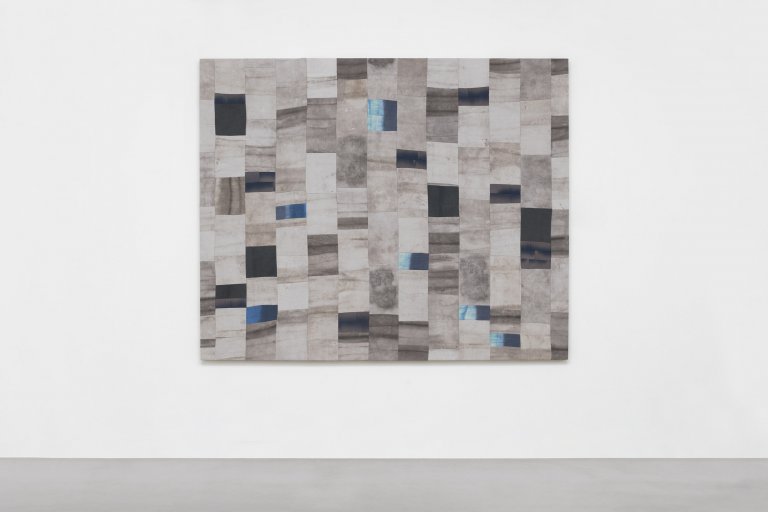 Omen, 2022, rust, marigold and sun faded indigo on linen and hemp, 180 x 220 cm
Ayan Farah »Peradam«
Stockholm, August 18, 2022 - September 24, 2022
Galerie Nordenhake Stockholm presents Ayan Farah's first solo show in Sweden. Revealing it-self only to those who truly seek it, a Peradam is an ephemeral object in Rene Daumal's adventure novel 'Mount Analogue'.
Farah's works are an alchemy of substances applied on canvas, linen, hemp, and silk. She uses materials such as forest ash, clay, cloud-seeded water, indigo, mud, rust, and marigold to create dyes that are sometimes subdued in sunlight and fixed in vinegar.
read more
The construction of her fabrics is dictated by available material and often includes off-cuts from earlier works, accumulatively stitched together into patchworks that contain the stories of their making. Farah's practice is self-sufficient in that her works are generated from pre-sourced materials, home-grown pigments and fundamental environmental factors such as sunlight rather than automated processes or global supply chains.
Some years ago Farah restlessly sought a more nomadic way of working in response to a sedentary life in the studio. She carried fabrics that could absorb pigments, minerals and matter from the places she visited: China, Gotland, the Dead Sea, Iceland, Mexico, and Western Sahara to name a few. She then inverted the process, taking raw materials back to her studio to be mixed and brewed for months, even years. Farah sources the fabric itself from antique textile dealers: heirlooms, from pristine household sheets to threadbare hostel bedlinens. Some fragments bare embroidered initials that hark back to a history of family lineages. Although not explicitly political, issues of power, property, trade, territory and colonial relations permeate her practice.
Works in the exhibition are made using terracotta samples dug from a well in Western Sahara (subject to a long territorial dispute between the Saharawi people and the state of Morocco). Farah uses cloud-seeded water collected from the same location; a technology used to maximize precipitation in a growing list of drought-affected countries like India, Thailand, and the UAE. Others are dyed with rust from the contaminated soil at Vinterviken in Stockholm. Now a recreational area, the bay is the former site of Alfred Nobel's factory where dynamite was produced until 1921.
"Each piece is its own little landscape" says Farah, referring to the compositional units of her paintings. While the patchworks disclose the nature of their origins they also suggest pictorial vistas: areal views of the desert, terracotta tiles, vernacular architecture. These stitched-together assemblages embody a timeline of the artist's travels, and invoke historical cycles and future global developments in social, political and geological terms.
Ayan Farah was born in 1978 in Sharjah, UAE, to Somali parents. She grew up in Sweden but moved to the UK to study painting at the Royal College of Art in London. She returned to Stockholm in 2020. International exhibition venues include the Whitechapel Gallery in London, the Tarble Arts Centre in Charleston, the Klein Collection in Germany, and Galeria Casas Riegner in Bogotá. Her work is included in the collections of The Kadist Foundation, the Roberts Family Foundation, Public Art Agency Sweden, and Kunstpalast, Düsseldorf, among others. Ayan Farah will participate in the Black Rock Senegal 2022 Artist-in-Residence program, found-ed by renowned artist Kehinde Wiley.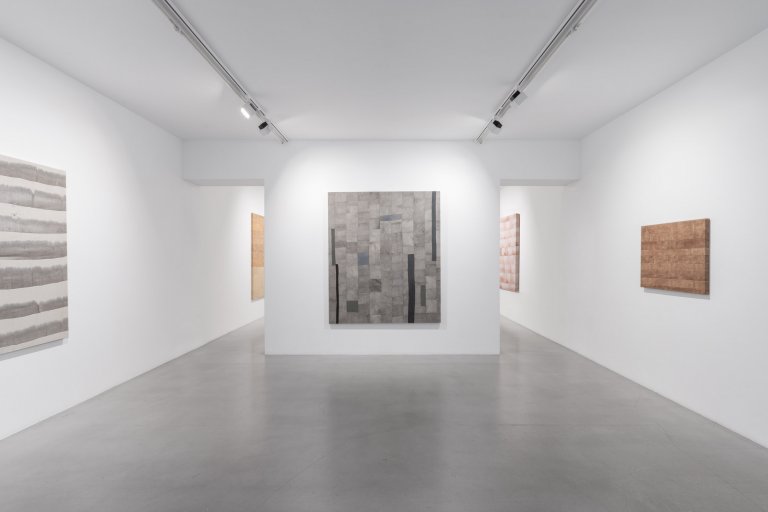 Installation view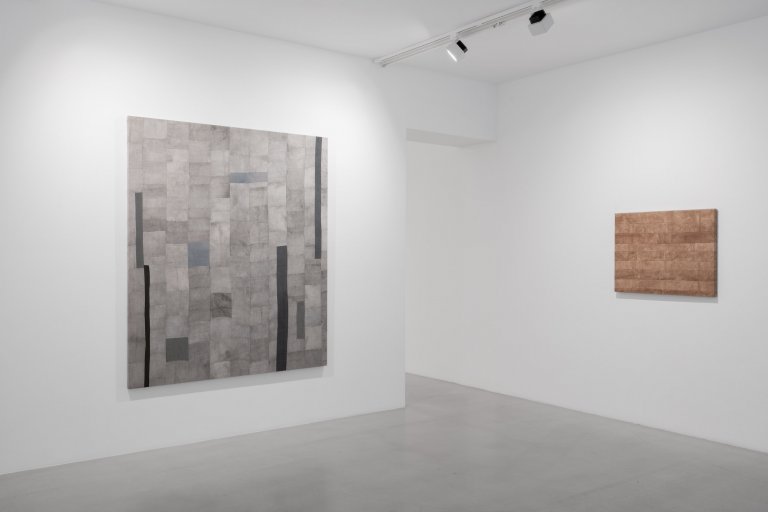 Installation view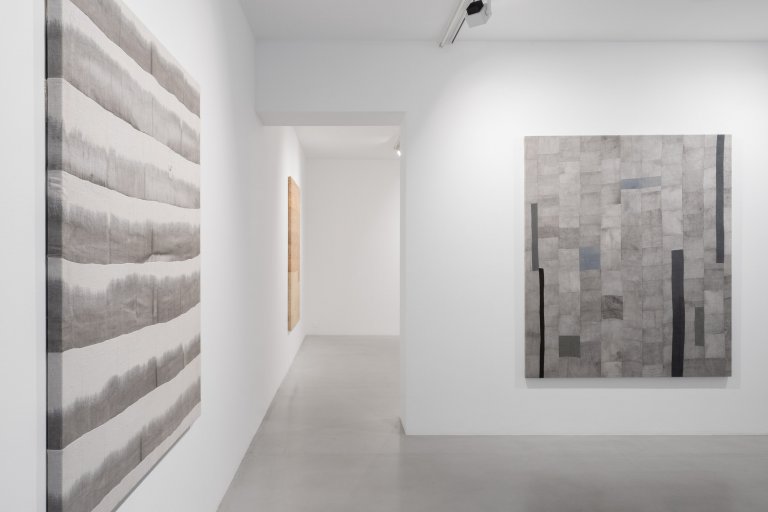 Installation view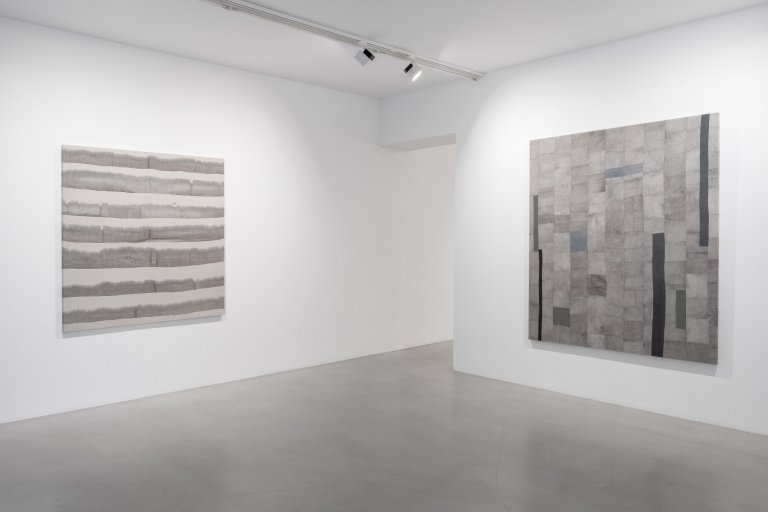 Installation view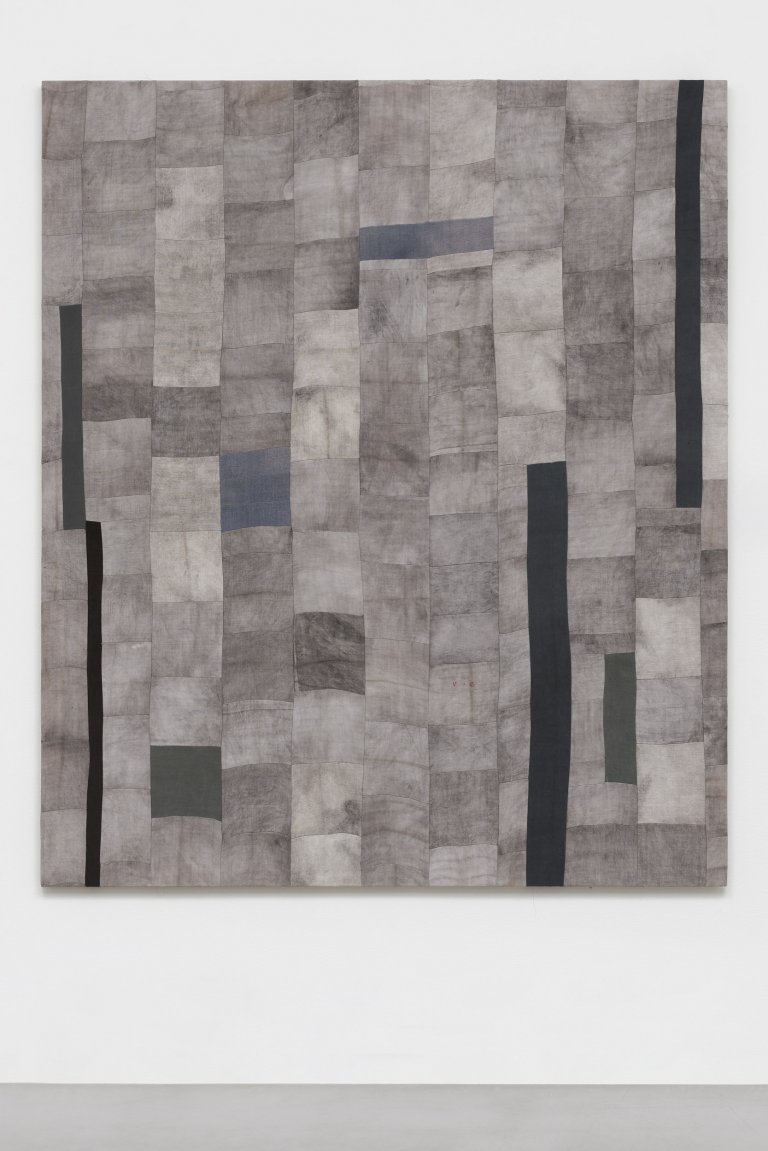 Peradam, 2022, rust, marigold, carob, indigo and embroidery on linen and hemp, 200 x 170 cm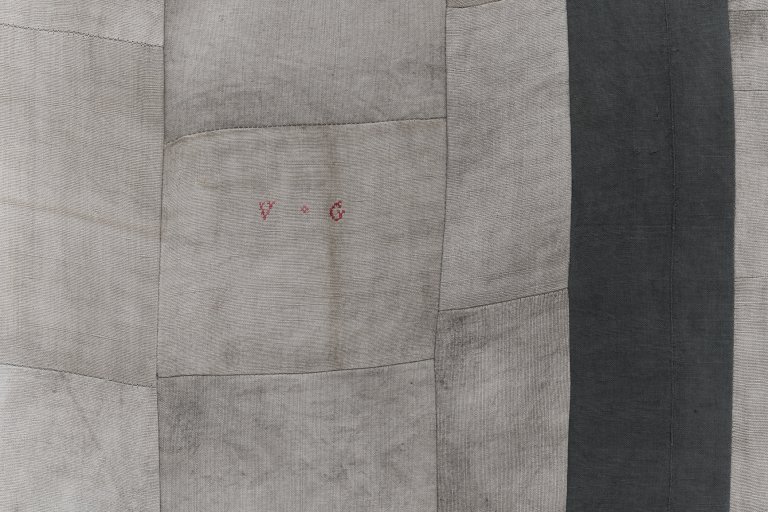 Peradam, 2022, detail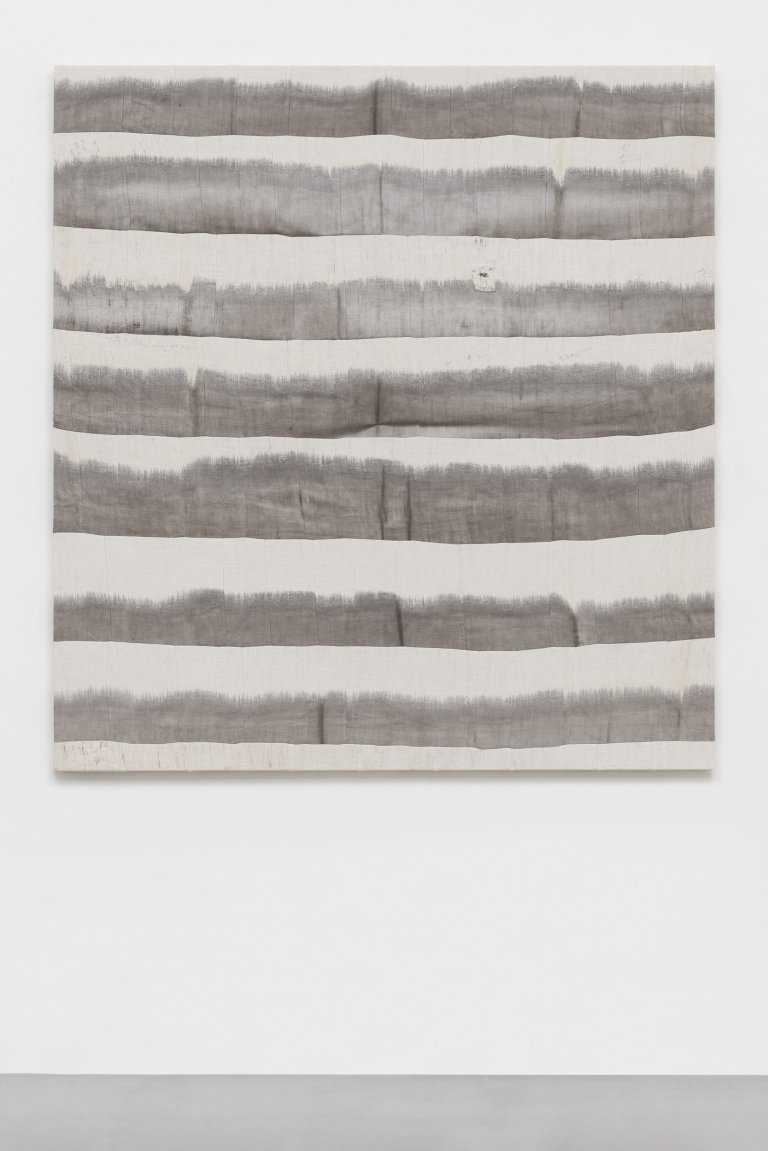 Analogue - Saline, 2022, rust and sea salt on linen, 160 x 150 cm
Ras Bujadur, 2022, terracotta on canvas, 70 x 90 cm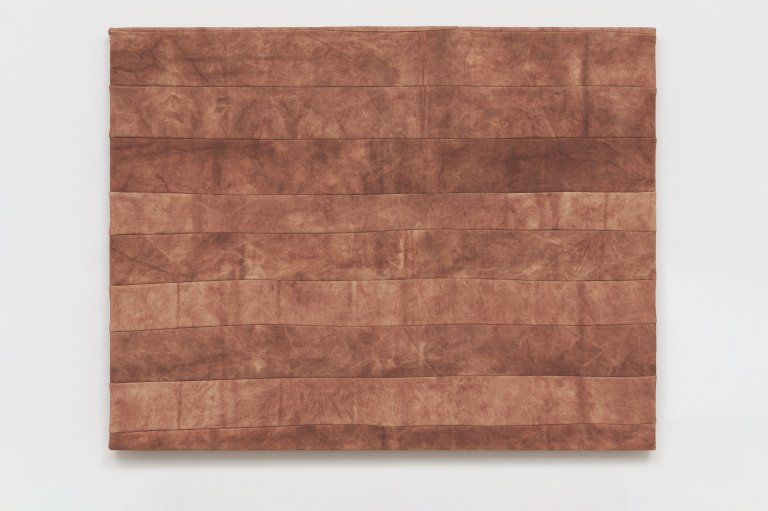 Ras Bujadur, 2022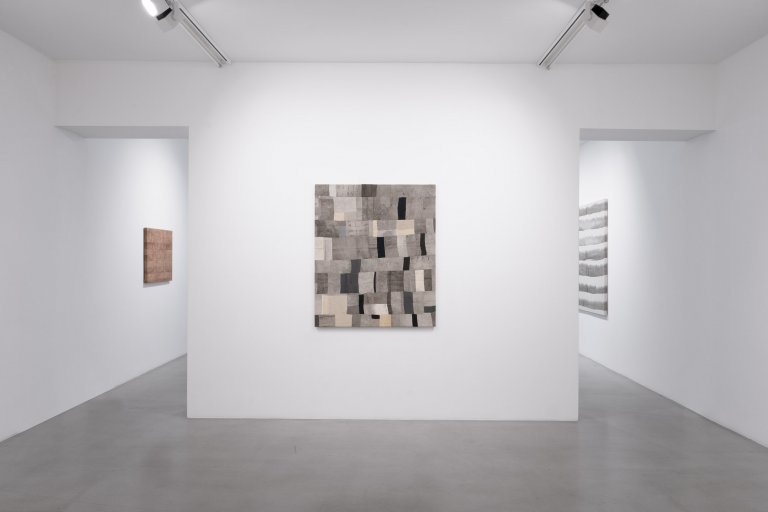 Installation view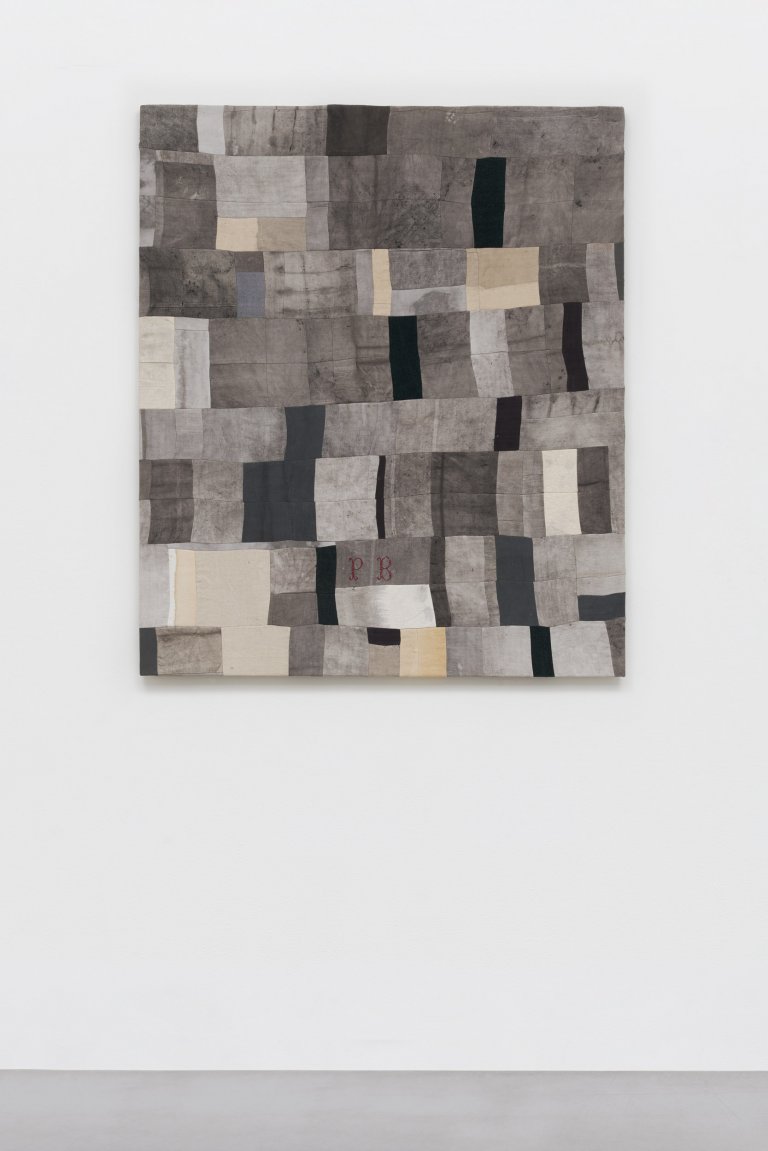 Boreal, 2022, rust, clay, mud, sea salt, chalk, marigold, indigo and embroidery on linen and hemp, 130 x 110 cm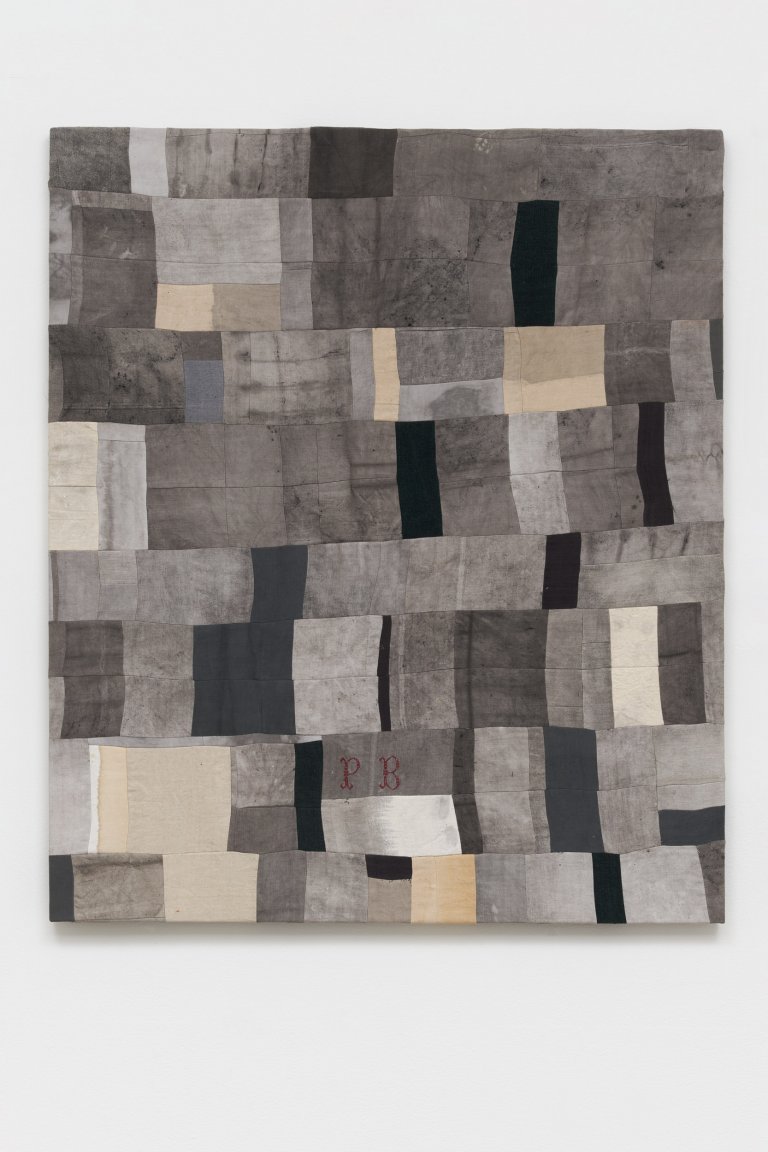 Boreal, 2022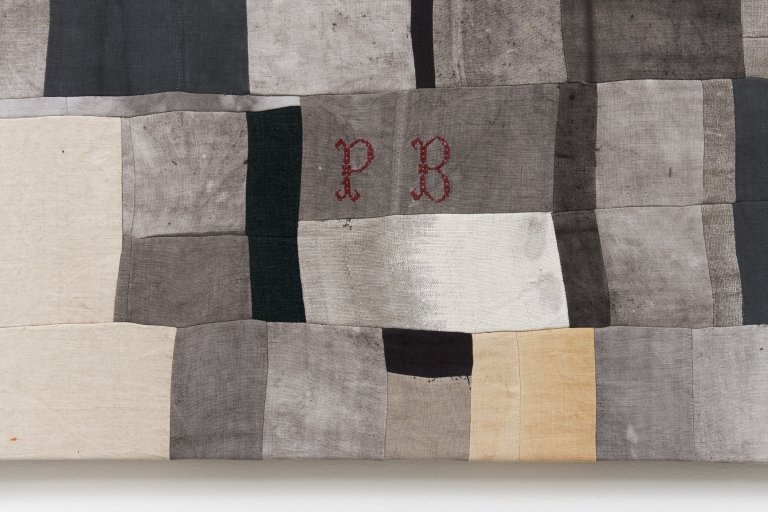 Boreal, 2022, detail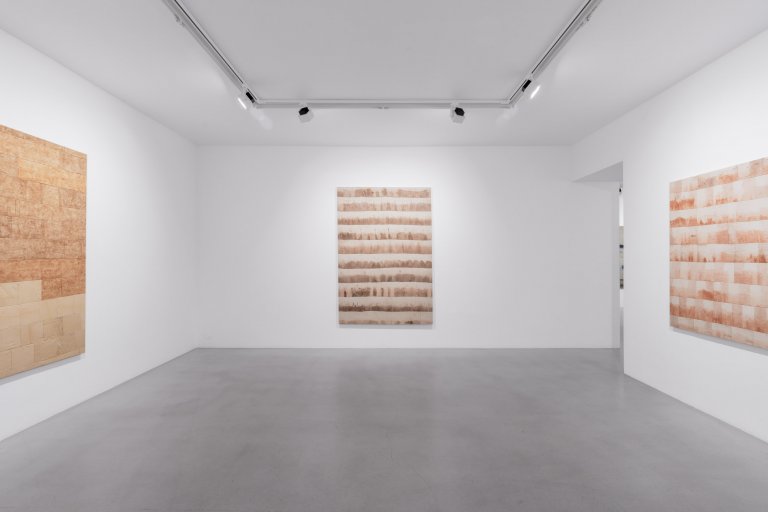 Installation view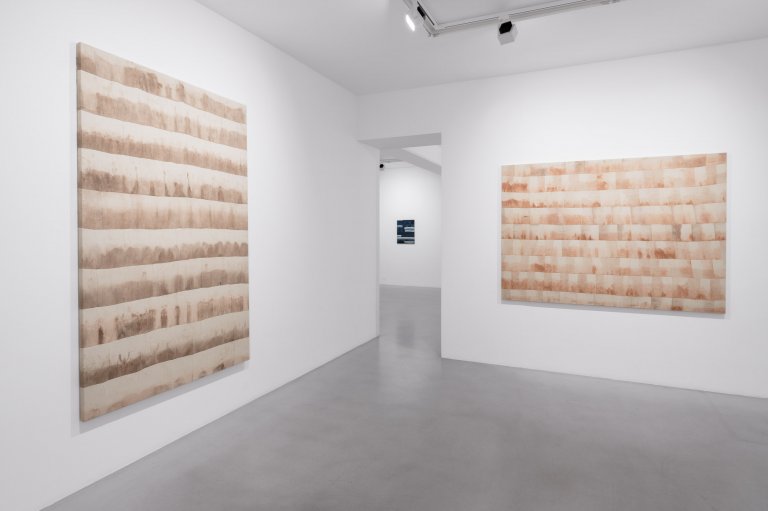 Installation view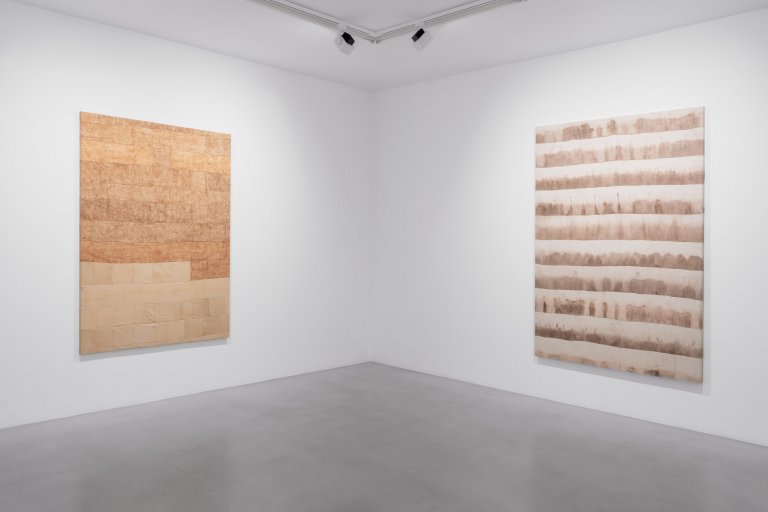 Installation view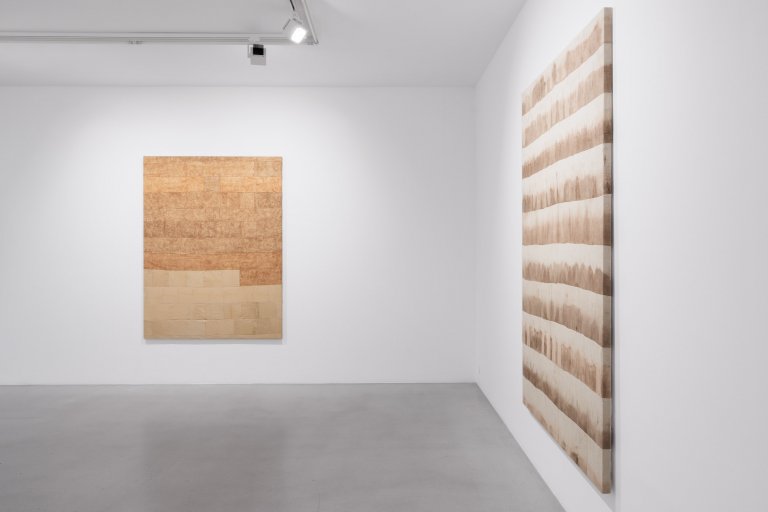 Installation view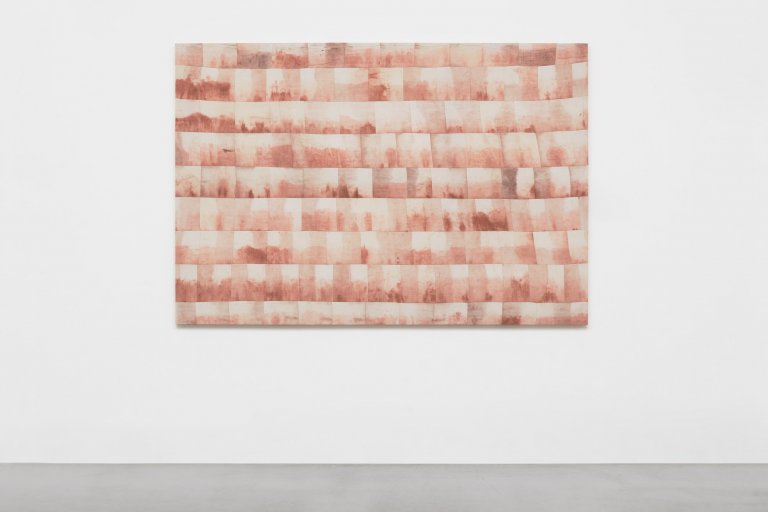 Podsol, 2022, terracotta, rust and embroidery on linen, 150 x 220 cm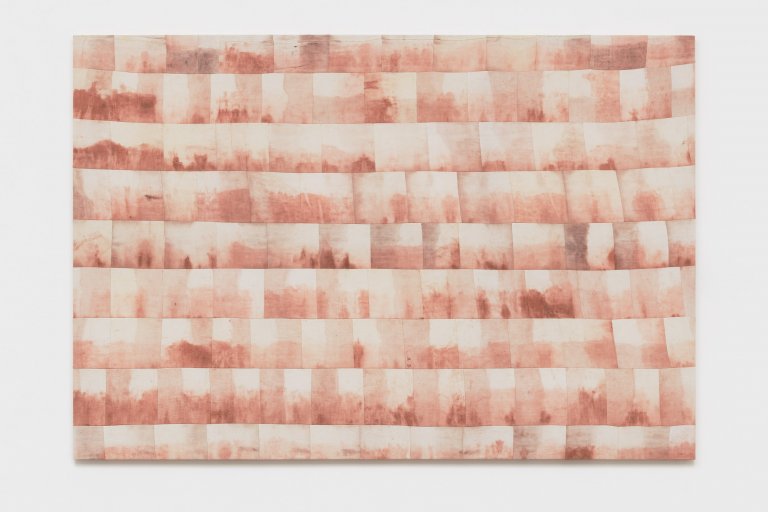 Podsol, 2022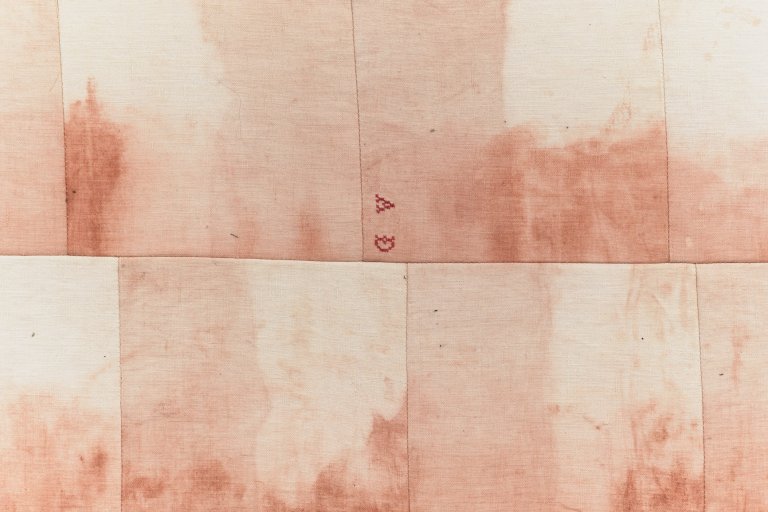 Podsol, 2022, detail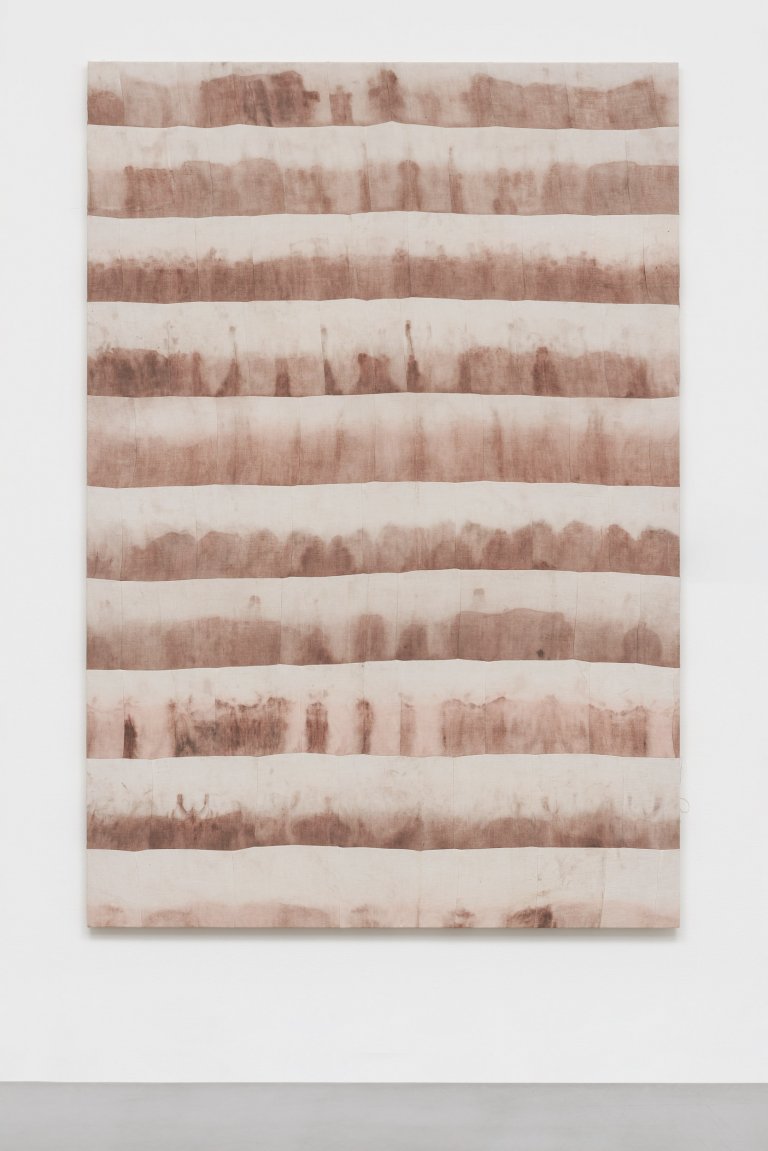 Subsoil, 2022, terracotta and rust on linen, 220 x 150 cm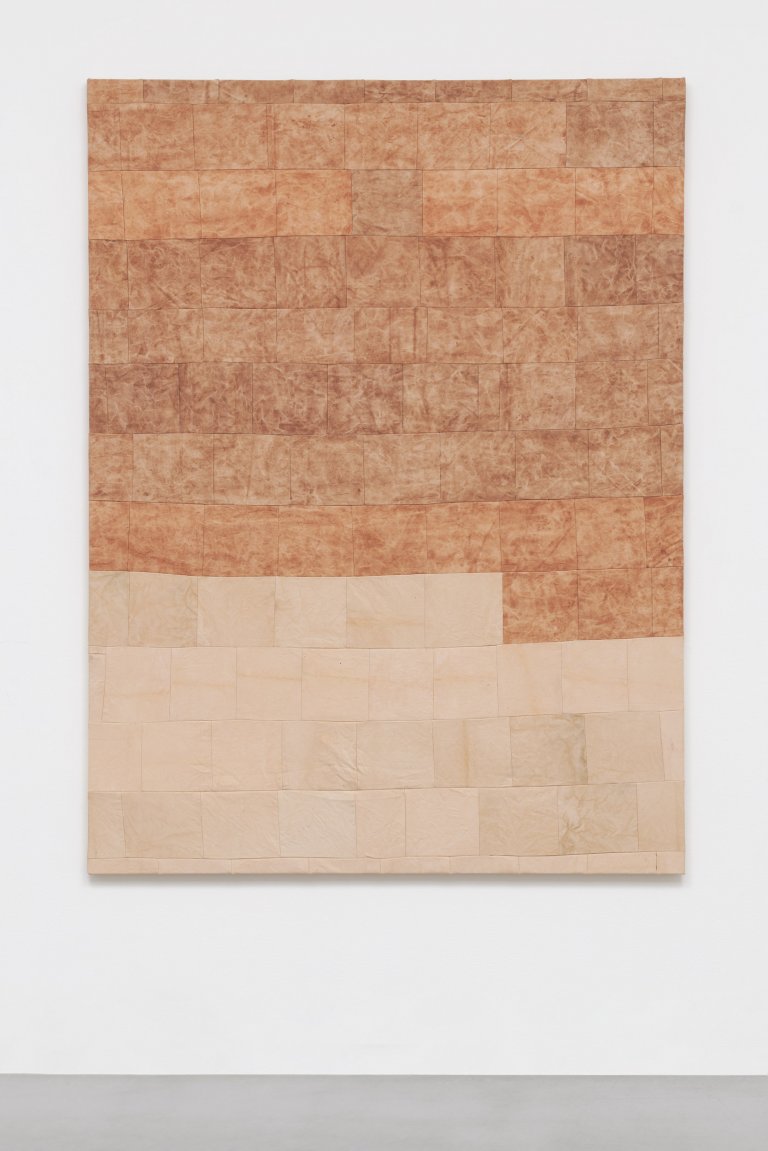 Bojadour, 2022, terracotta and cloud seeded water on canvas, 200 x 150 cm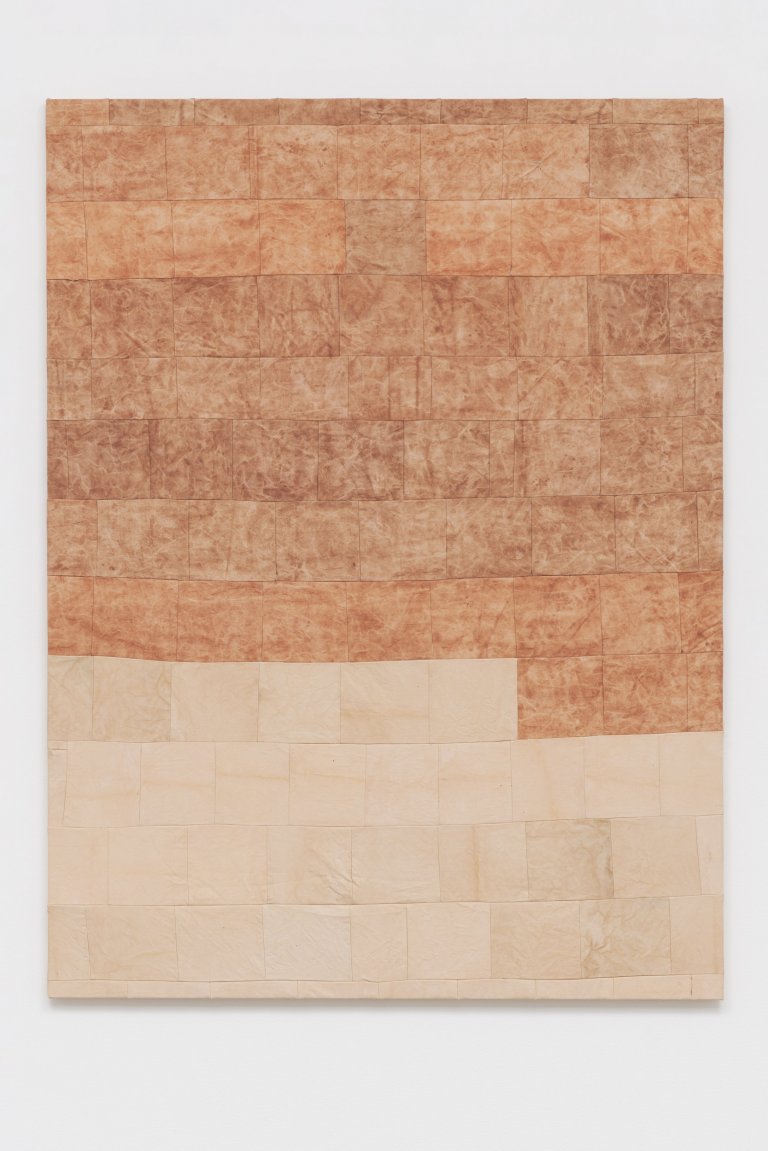 Bojadour, 2022, terracotta and cloud seeded water on canvas, 200 x 150 cm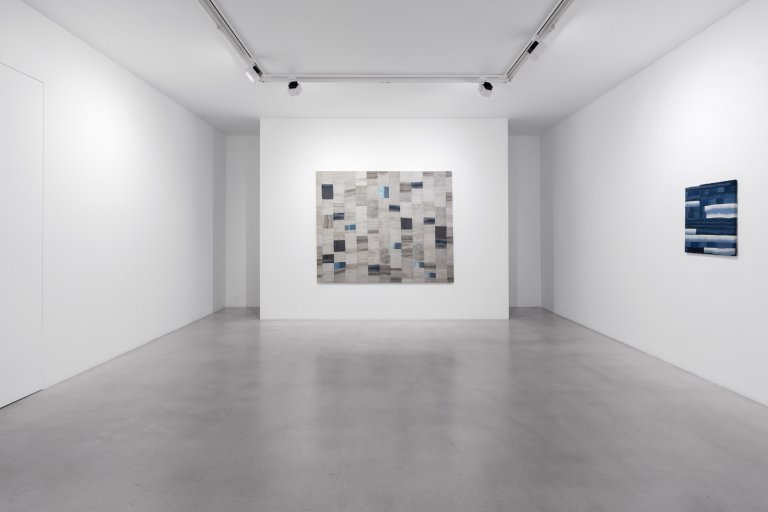 Installation view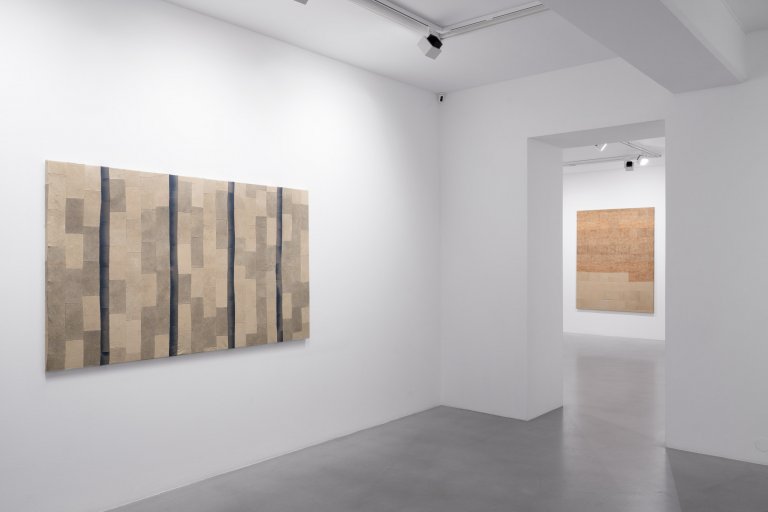 Installation view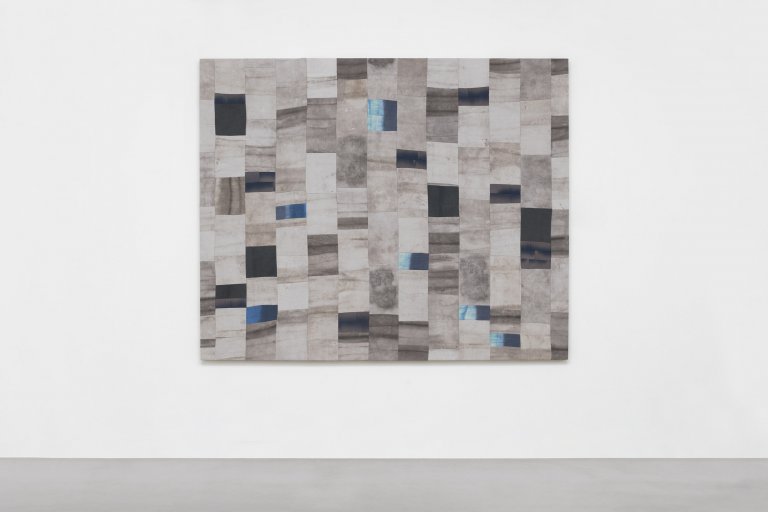 Omen, 2022, rust, marigold and sun faded indigo on linen and hemp, 180 x 220 cm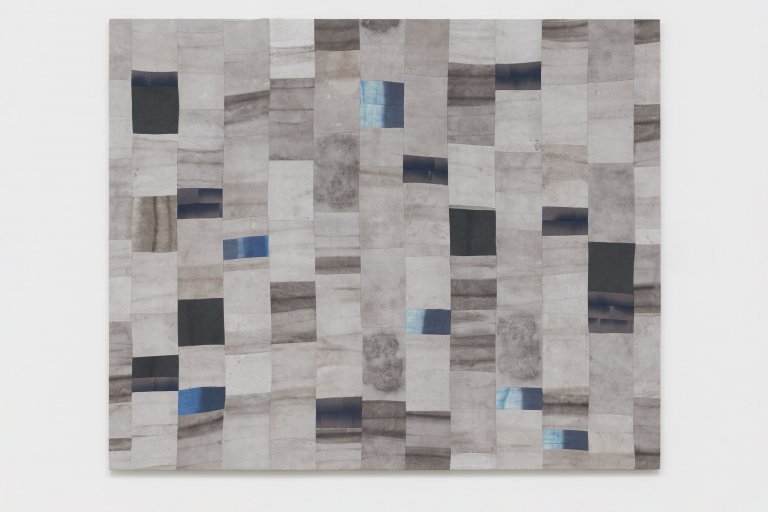 Omen, 2022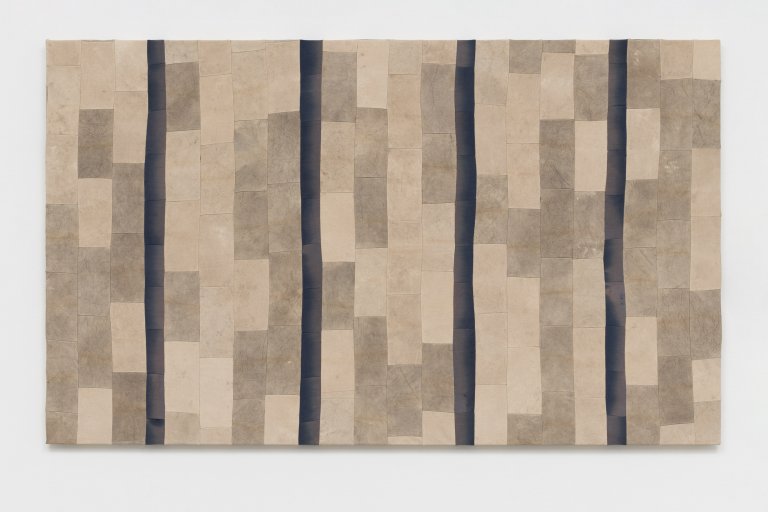 Tundra, 2022, clay, mud, indigo and rust on linen, 120 x 200 cm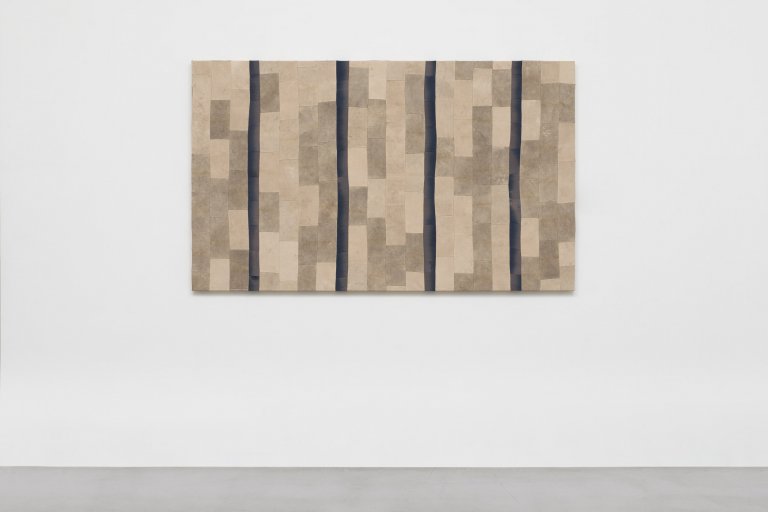 Tundra, 2022, clay, mud, indigo and rust on linen, 120 x 200 cm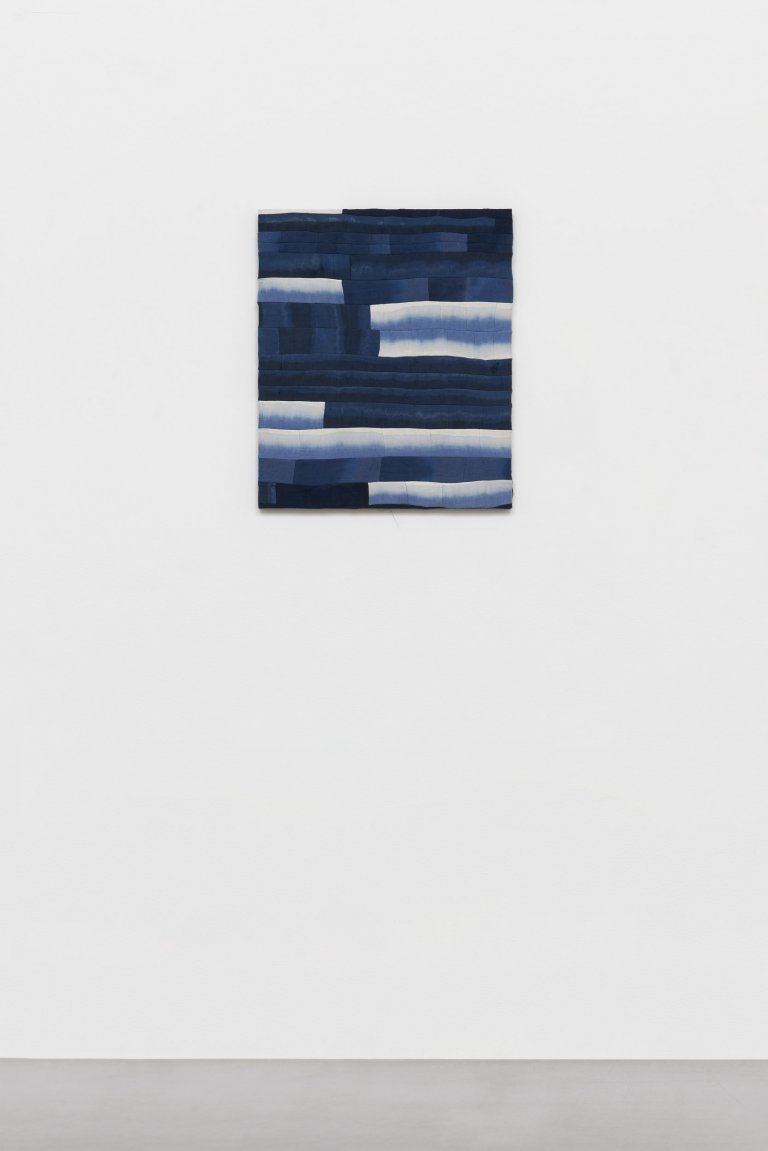 Aafina - Kano, 2022, indigo, sea salt and embroidery on linen, 65 x 55 cm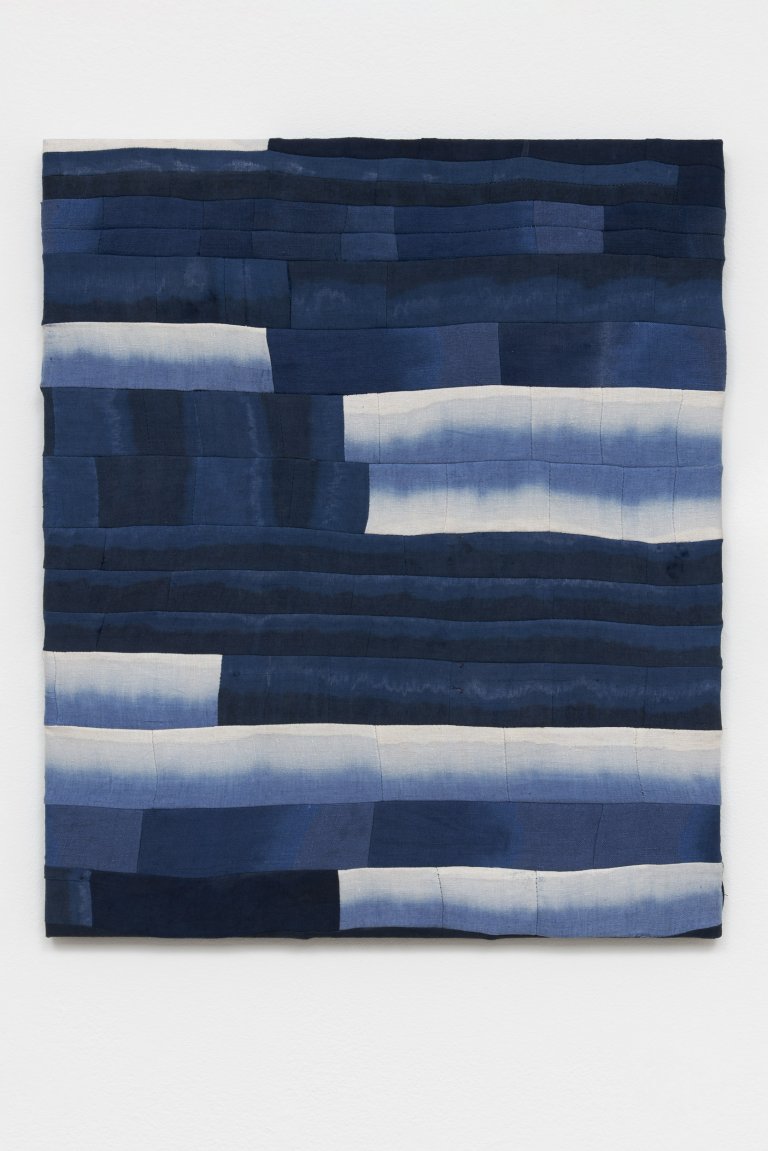 Aafina - Kano, 2022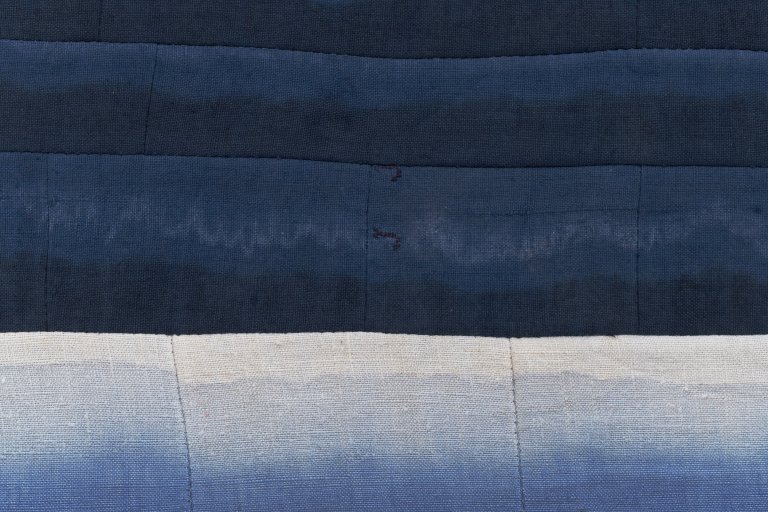 Aafina - Kano, 2022, detail