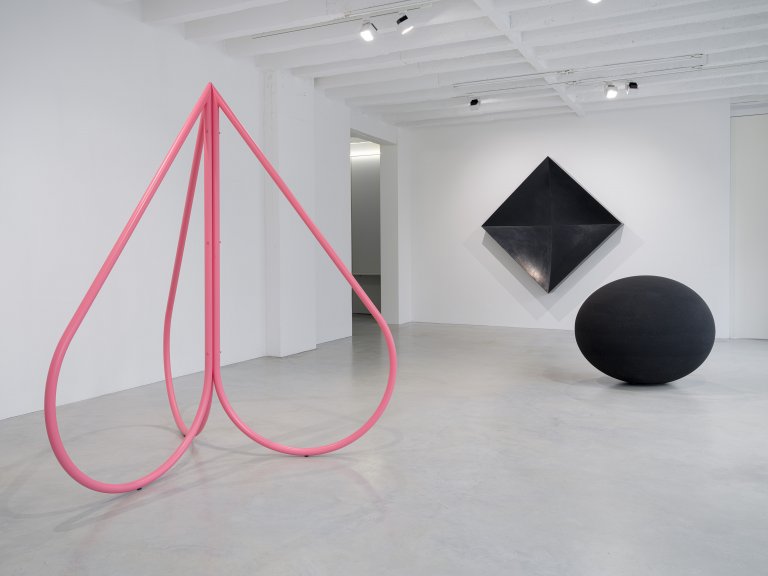 Installation view
Michał Budny »Spring«
Berlin , March 19, 2022 - April 23, 2022
Michał Budny's work is driven by the urge to capture the essence of the ephemeral, ambiguous, difficult to grasp aspects of human experience and emotion. His working process always begins with the precise observation of emotions, locations, or relationships for which he finds a spatial equivalent in his sculpture. This exhibition, entitled "Spring", focuses on a classical theme of art history that spans the ages and cultures, which Budny explores from the perspective of our contemporary life and our profound distance to the laws of nature.
read more
The sculptures and wall objects in the show, most of which were created specifically for the exhibition, reflect natural forms in a concise way and with their reduced abstraction and materials take up the traditions of minimal art and constructivism. Made of wood, metal, rubber and sand, they initially seem quite distant from the evocative, fragile materiality of Budny's earlier works using aged paper, cardboard, foils, and fabrics. But upon closer inspection, the new solid sculptures reveal manifold sensual qualities. Haptic surfaces that oscillate in the light, dramatic angles, handmade curves and edges, imposing massive volumes, articulate negative space and the odor of the material are several of the elements that give these rigid structures an expressive power. They promote a comprehensive sensual as well as personal perception of the sculptures, evoking associations of growth, force and power, mutability, interdependence or interaction.
"Autumn prepares the way for spring," as Budny observes, "and the outbreak of spring euphoria after what seemed like the death of winter is marked by the tensions of various powers and a struggle." Budny's works do not simply celebrate spring as awakening or renewal, but a process within a larger cycle of nature, which like human existence is full of mutual interactions, uncertainty, and ambiguity.
Michał Budny was born 1976 in Leszno, Poland. He currently lives and works in Warsaw. In 2008 he participated in Manifesta7, the 3rd Biennal of Young Artists, Bukarest as well as SITE Santa Fe's 7th Biennal. He has had solo shows at Kunstmuseum Lucerne (2020), Stiftung Saarländischer Kulturbesitz, Saarbrücken (2015), Pinchuk Art Centre, Kyiv, National Gallery, Vilnius, Städtische Galerie, Delmenhorst (all 2012), Neuer Kunstverein, Wien, Kunstmuseum Stuttgart, Kunstverein für die Rheinlande und Westfalen, Düsseldorf (all 2011), South London Gallery, London (2010), Zachęta National Gallery of Art, Warsaw (2006) as well as at the Centre for Contemporary Art Ujazdowski Castle, Warsaw (2009, 2006, 2004). Recent group exhibitions include Zachęta National Gallery of Art, Warsaw (2020, 2013); Museum of Contemporary Art Krakow (2018), Kunstsammlungen Chemnitz (2017), Marta Herford (2016), National Art Museum of China, Beijing (2015), Museum Morsbroich, Leverkusen (2015 and 2013), Kunsthalle Nürnberg (2012). His works can be found in notable public and private collections such as Kunsthaus Zürich, Kunstmuseum Stuttgart, Museum of Modern Art, Warsaw, Berezdivin Collection, Puerto Rico, Saarlandmuseum, Saarbrücken, FNAC, Paris, und Vehbi Koç Foundation, Istanbul. "Spring" is Michał Budny's third exhibition at Galerie Nordenhake.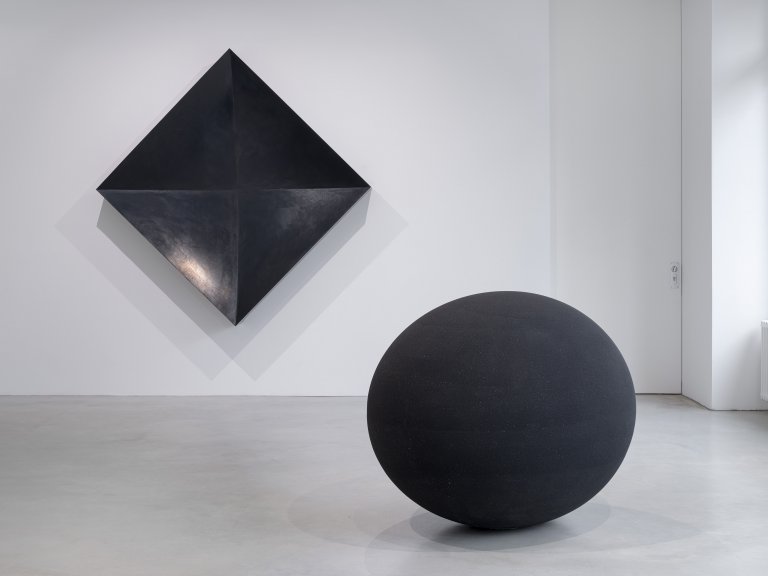 Installation view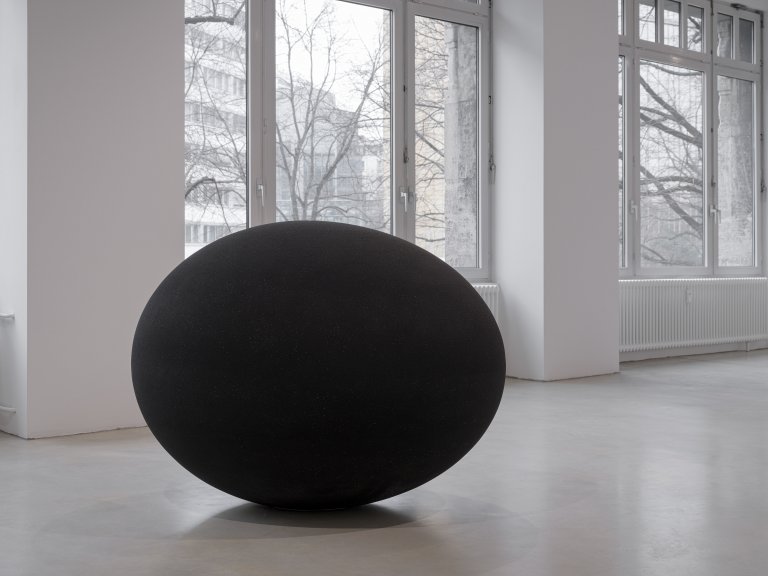 Meteorite, 2020, moulding sand, 110 x 144 x 112 cm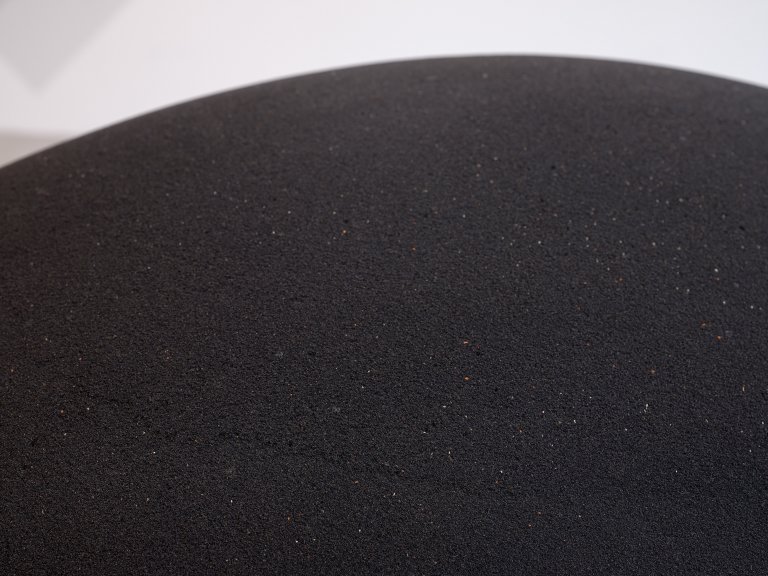 Meteorite, 2020, moulding sand, 110 x 144 x 112 cm, detail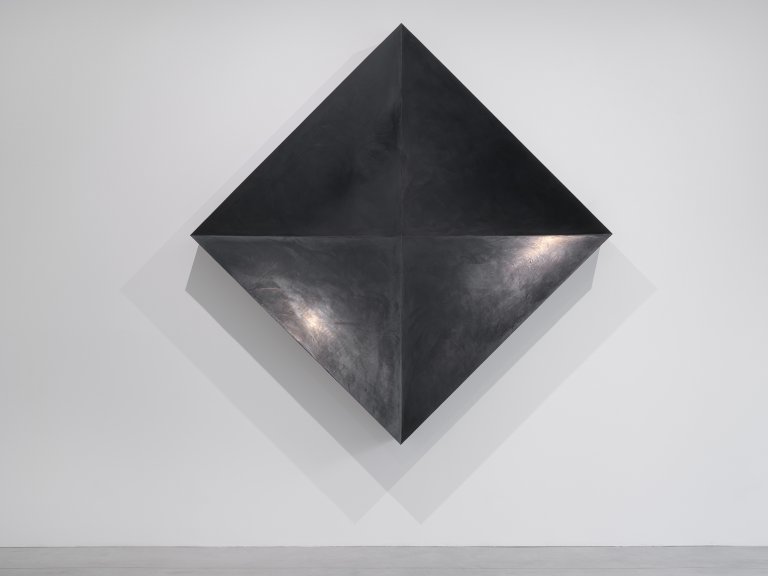 Untitled, 2022, black rubber on waterproof plywood, 160 x 160 x 30 cm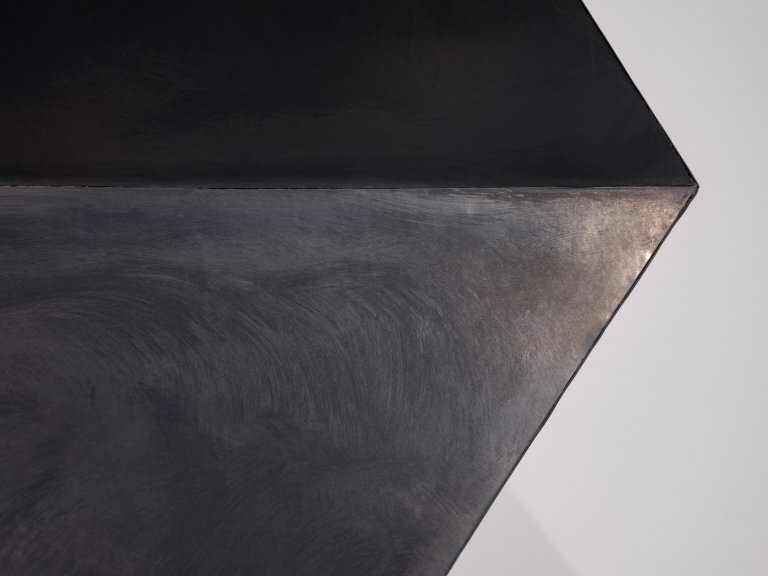 Untitled, 2022, black rubber on waterproof plywood, 160 x 160 x 30 cm, detail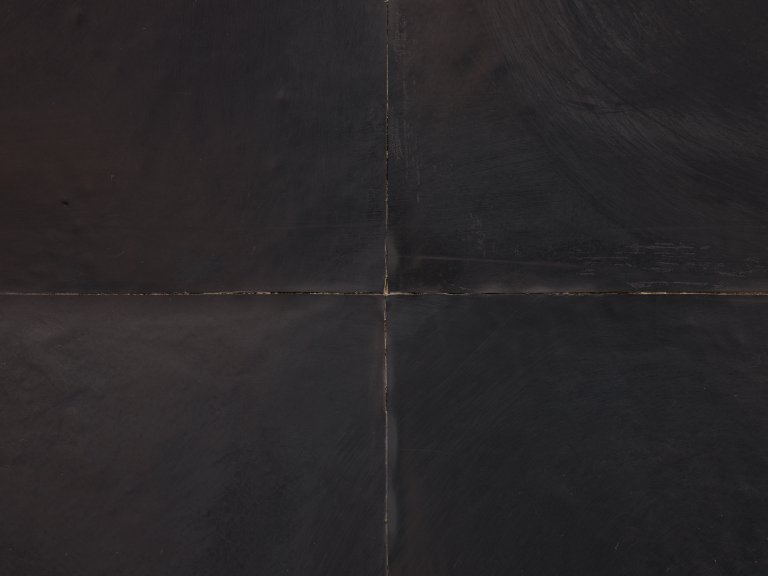 Untitled, 2022, black rubber on waterproof plywood, 160 x 160 x 30 cm, detail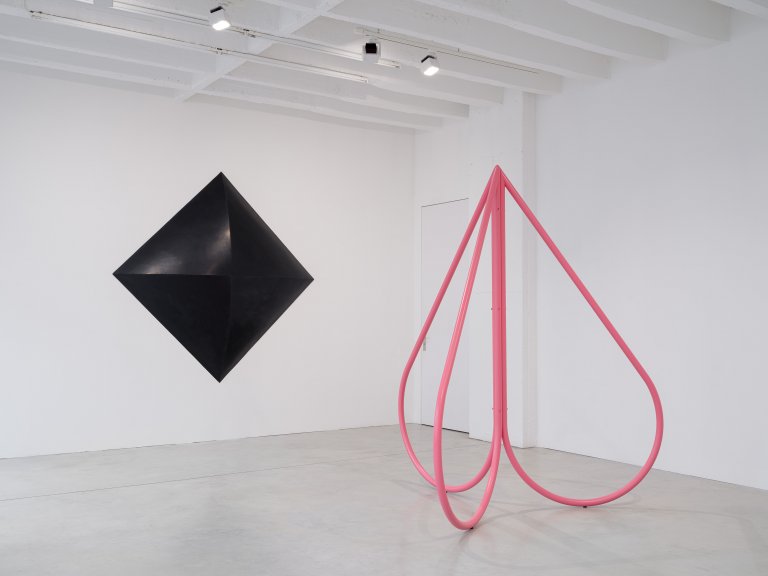 Installation view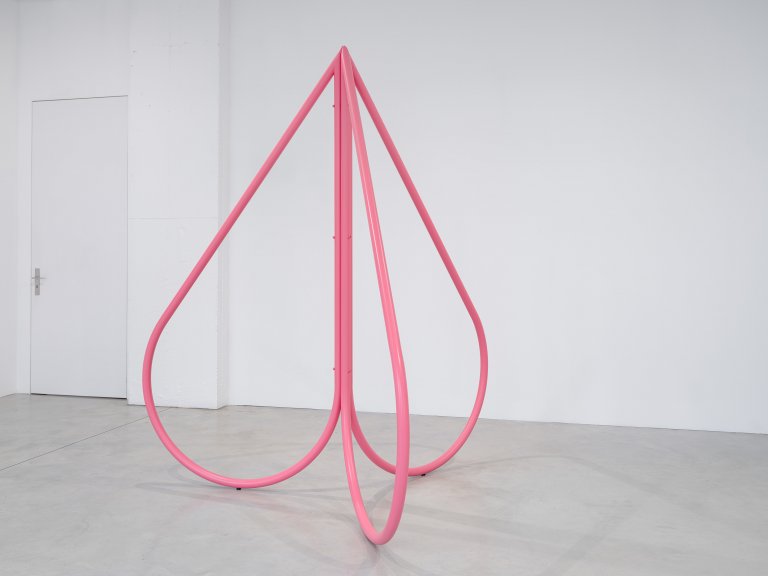 Untitled, 2022, metal and paint, 240 x 180 x 160 cm
Untitled, 2022, black rubber on waterproof plywood, 160 x 160 x 30 cm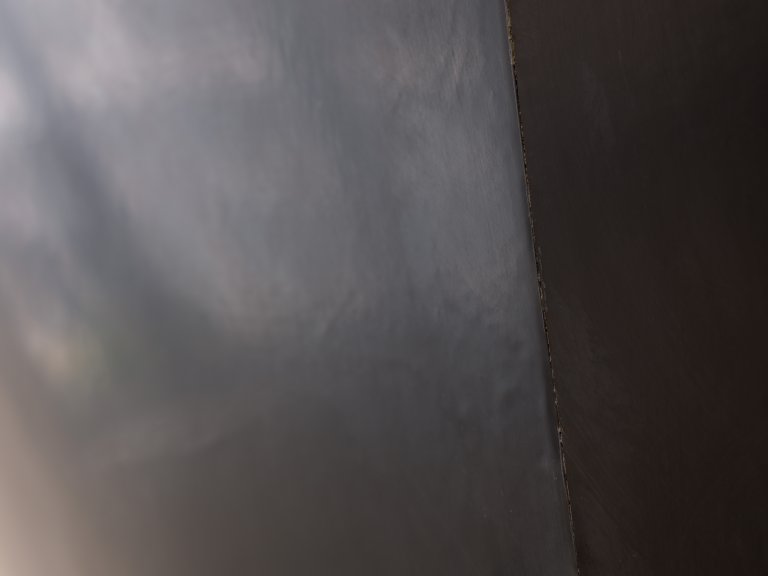 Untitled, 2022, black rubber on waterproof plywood, 160 x 160 x 30 cm, detail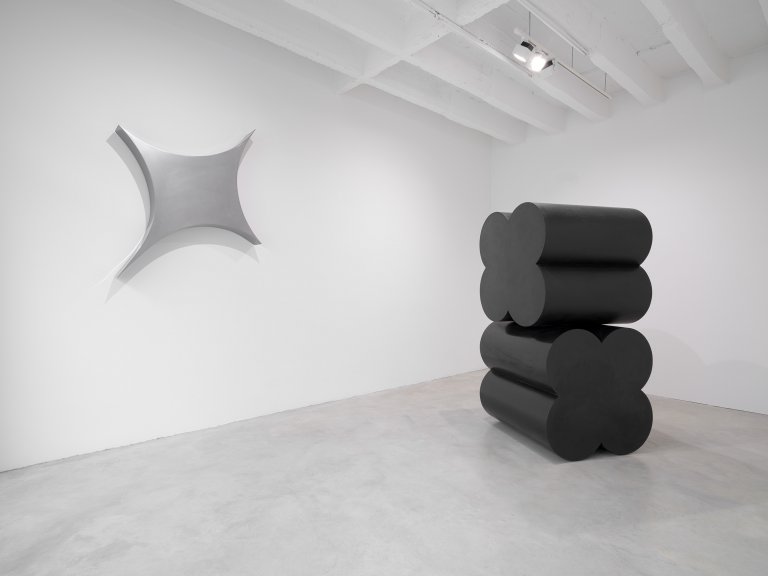 Installation view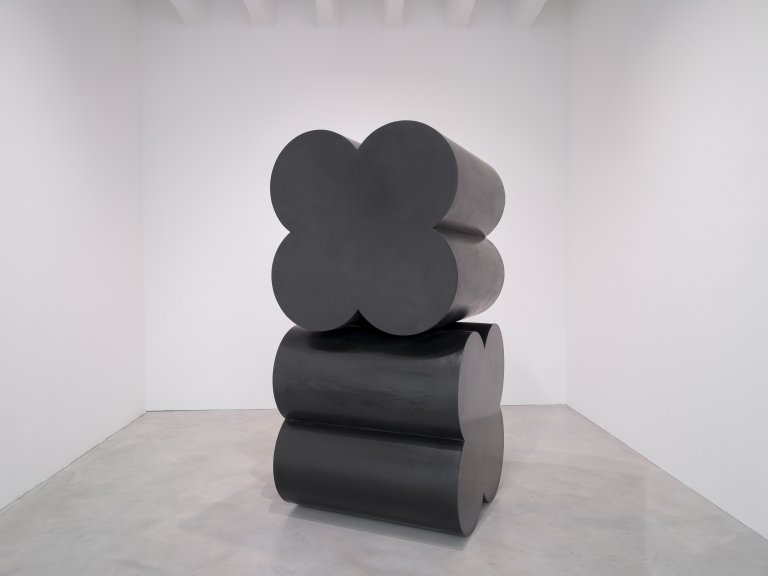 Untitled, 2022, black rubber on waterproof plywood, 200 x 100 x 100 cm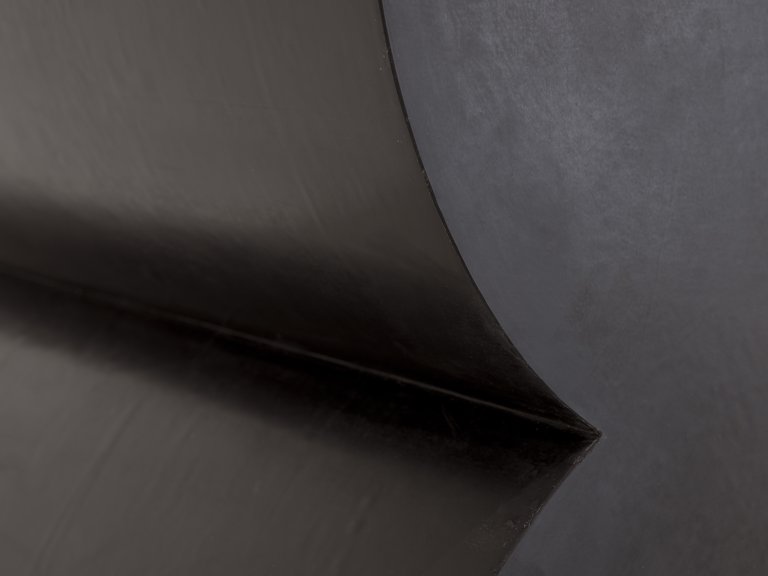 Untitled, 2022, black rubber on waterproof plywood, 200 x 100 x 100 cm, detail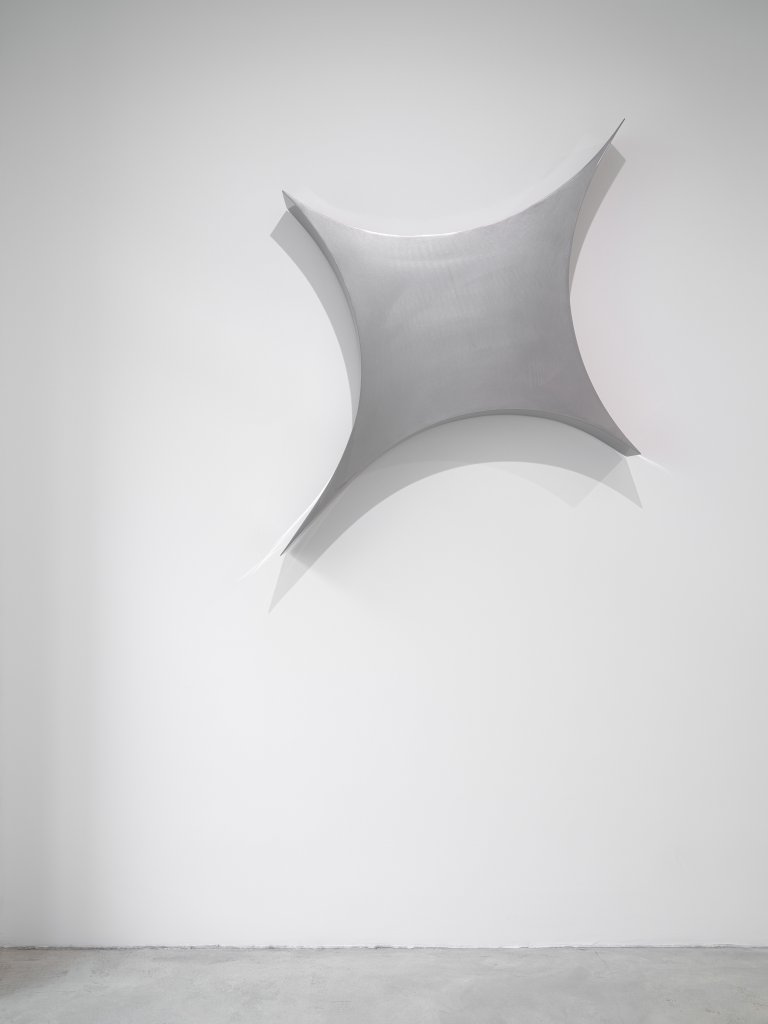 Untitled, 2022, steel, lacquer, 182 x 145 x 19 cm
Untitled, 2022, steel, lacquer, 182 x 145 x 19 cm, detail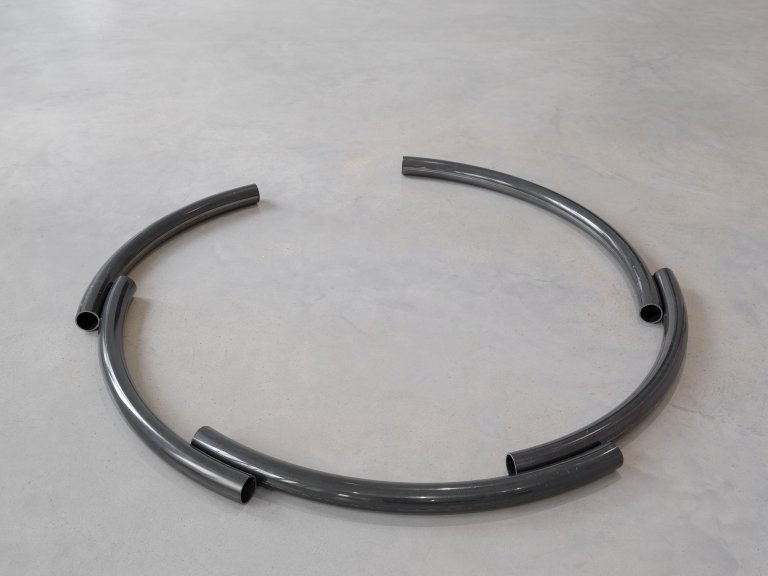 Source, 2022, steel, lacquer, 5 x diameter 120 cm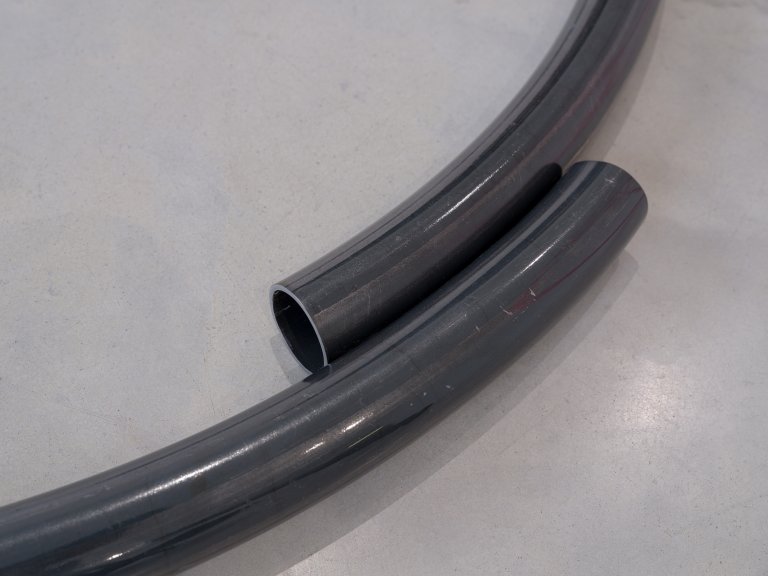 Source, 2022, steel, lacquer, 5 x diameter 120 cm, detail