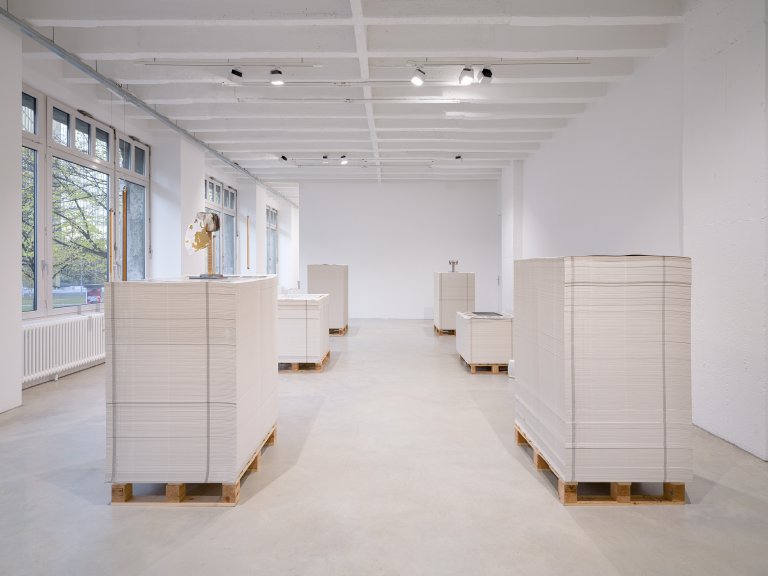 Installation View
Runo Lagomarsino »Tales from the Underworld«
Berlin , October 30, 2021 - January 08, 2022
Friday, Oct 29, 6 pm: Opening + Artist Talk with Runo Lagomarsino and curator Manuela Moscoso.
With precise and poetic displacements, Runo Lagomarsino creates frictions between language, materiality, and historical narratives. For his first solo exhibition in Germany "Tales from the Underworld," he brings together a group of new and recent works, among them the work itself titled "Tales from the Underworld" based on the insect laboratory at Berlin's Ethnologisches Museum, a special conservatory department of the museum that breeds and observes insect species found in the collection.


read more
The work "Mad Toy", which ties together his own family history with broader questions of language, historiography, migration and exile, forms the gravitational center of the exhibition. Developed for his recent exhibition at Lunds konsthall, Lagomarsino adapts and elaborates this installation of stacks of book cover prints. As Alan Pauls points out in his essay "Rearview" on the work, published to accompany the exhibition, the unassuming paper unfolds complex stories, serving as no less than "an alchemic object, a faint miracle, a mirage, maybe: something that reproduces a memory while preserving the enigma of its content." Read Alan Pauls' full essay here in the booklet on display.
Lagomarsino was born in Lund in 1977 and lives and works in Malmö. Recent solo exhibitions have been held at Lunds konsthall (2021), Moderna Museet, Stockholm (2019), Dallas Museum of Art (2018), La Criée centre d'Art contemporaine, Rennes and Malmö Konsthall (Carla Zaccagnini) (both 2015). He has been featured in group exhibitions at daadgalerie, Berlin (2019); LACMA, Los Angeles; Fondazione Trussadi, Milan; Museum of Contemporary Art Chicago (all 2017); The South London Gallery (2016); the Guggenheim Museum, New York and Museo Reina Sofia, Madrid (both 2014). He also participated in the Guangzhou Triennial and the Gwangju Biennial (both 2008); the Venice Biennale (2011 and 2015); the Istanbul Biennial (2011); the São Paulo Art Biennial (2012), Prospect New Orleans (2017), the Gothenburg Biennial (2015 and 2021) and the Ural Biennial (2021). In 2019 he was awarded the Friends of Moderna Museet Sculpture Prize and was DAAD artist-in-residence in Berlin. This is his second solo exhibition at Galerie Nordenhake.
Runo Lagomarsino and curator Manuela Moscoso in conversation about the artists exhibition "Tales from the Underworld" at Galerie Nordenhake Berlin, October 29, 2021.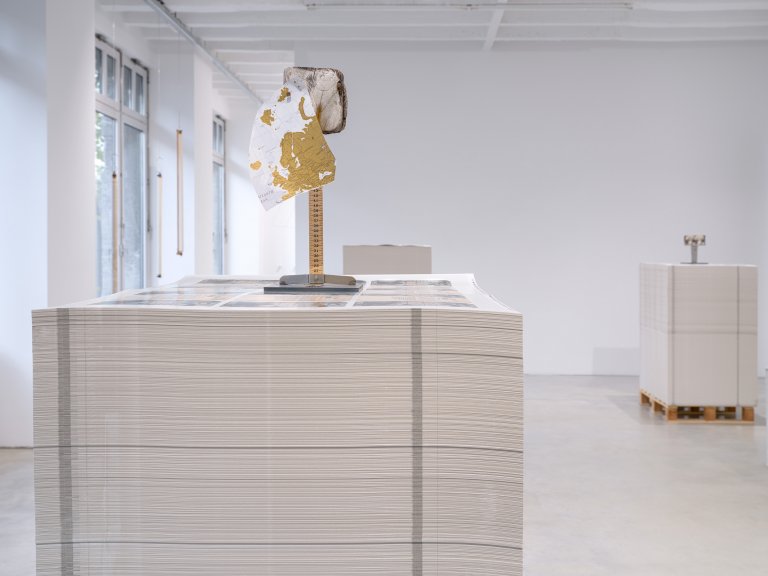 Installation view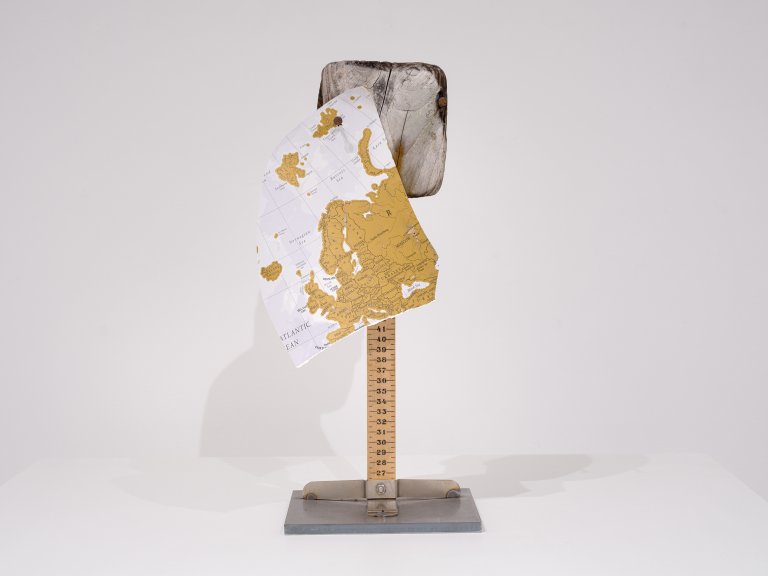 The Ruler, 2021, metal, wood, found object, paper, 18 x 18 x 40 cm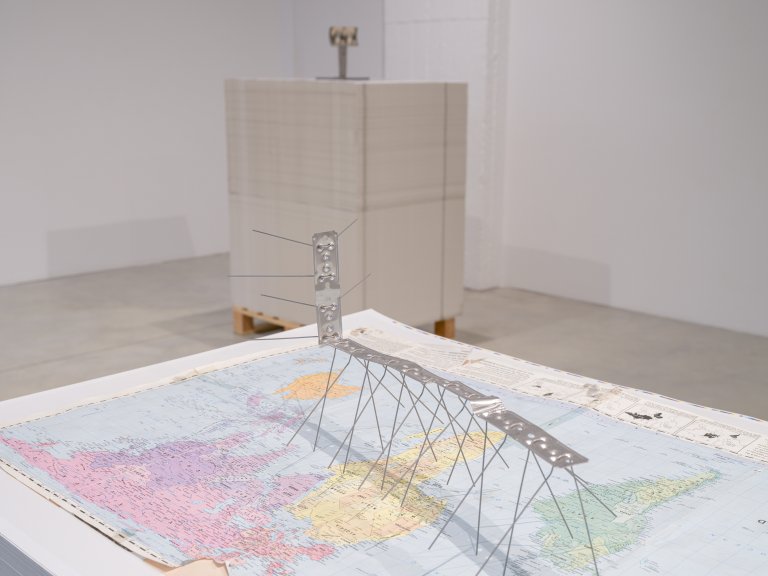 The Ghost of Communism, 2021, bird spike and map, 60 x 82 x 23 cm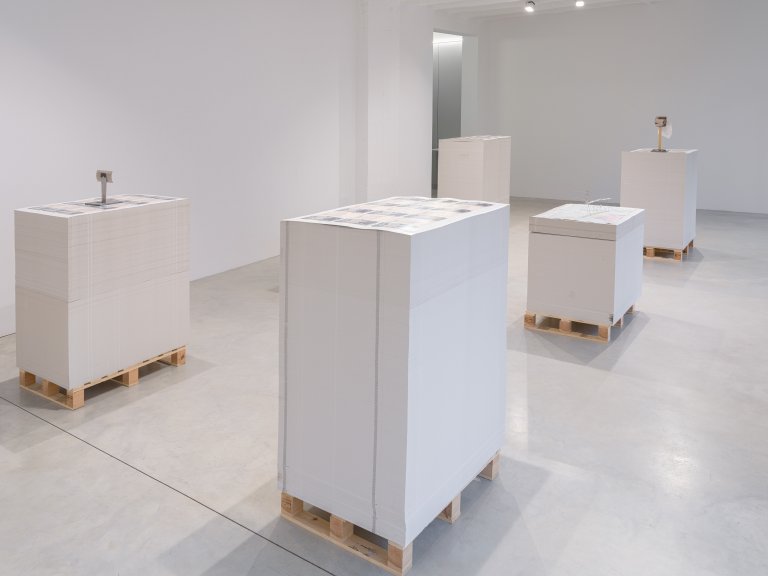 Mad Toy, 2021, 6 palletes with printed cardboard by A & R Carton, Lund, 60 x 80 cm x height variable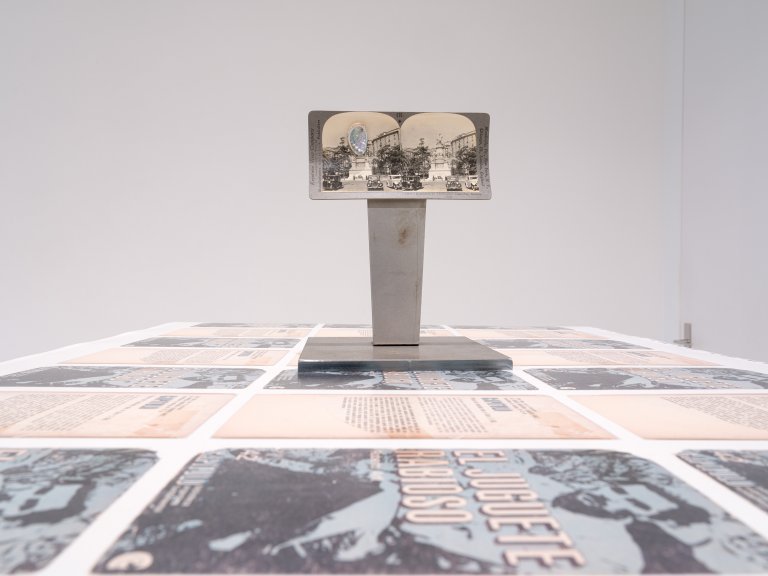 Installation view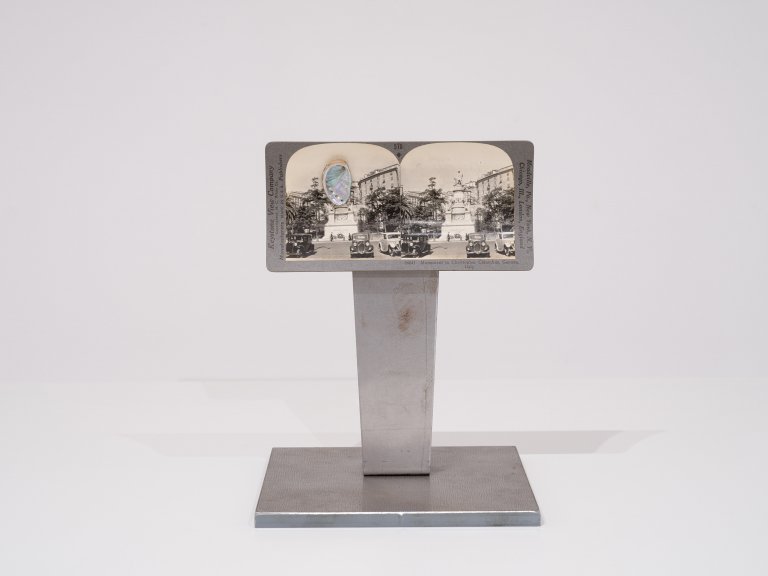 Cataract, 2021, metal, shell and Steroscope photography, 18 x 18 x 40 cm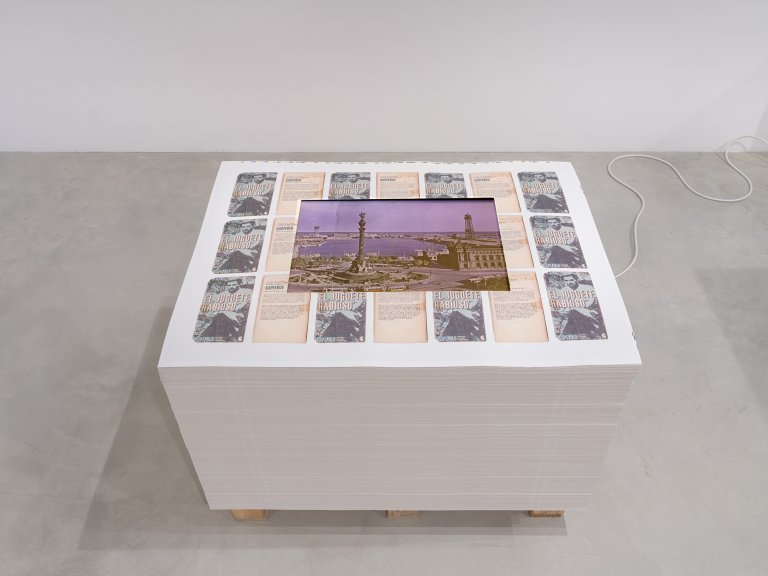 Installation view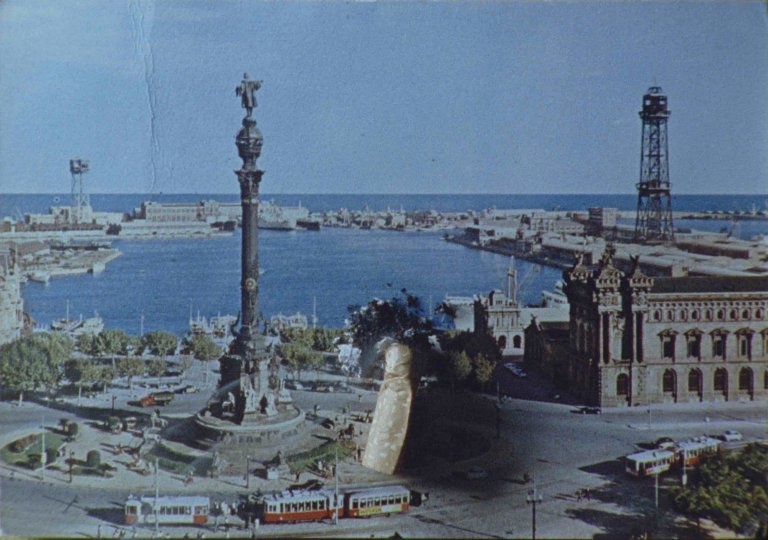 Yo tambien soy humo / I am also smoke, 2020, video, 3:16 min, sound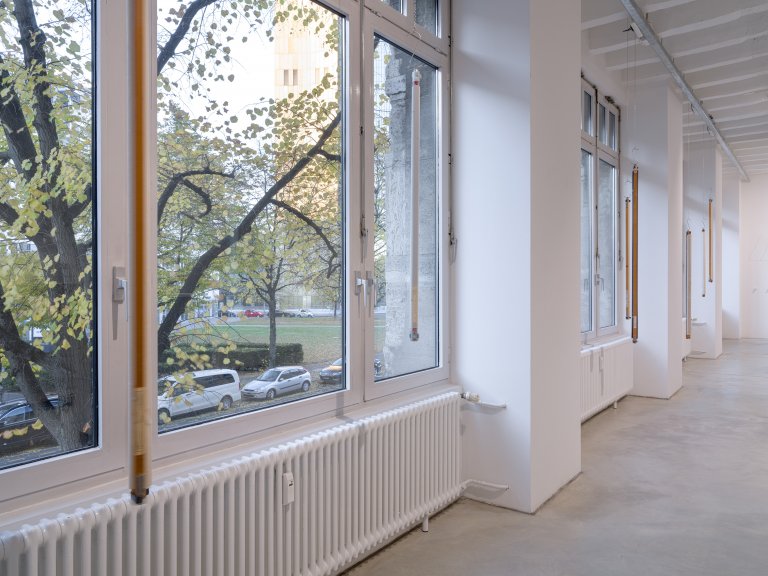 La Carniceria, 2021, 7 maps, motor, metal, hooks, dimensions variable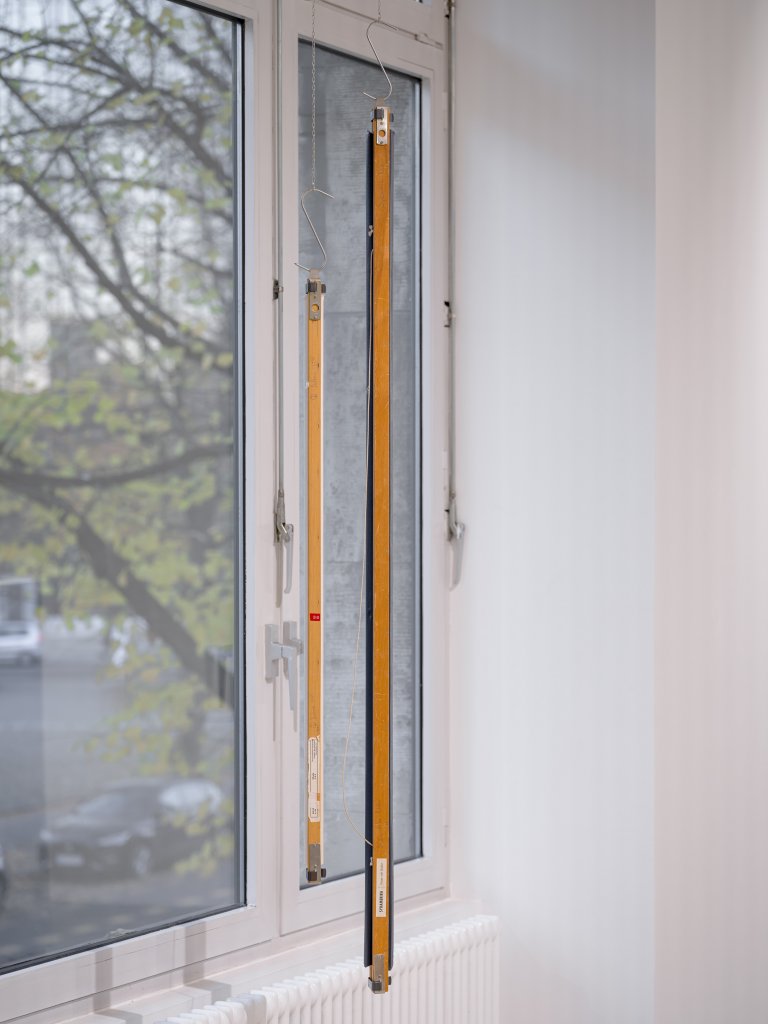 La Carniceria, 2021, detail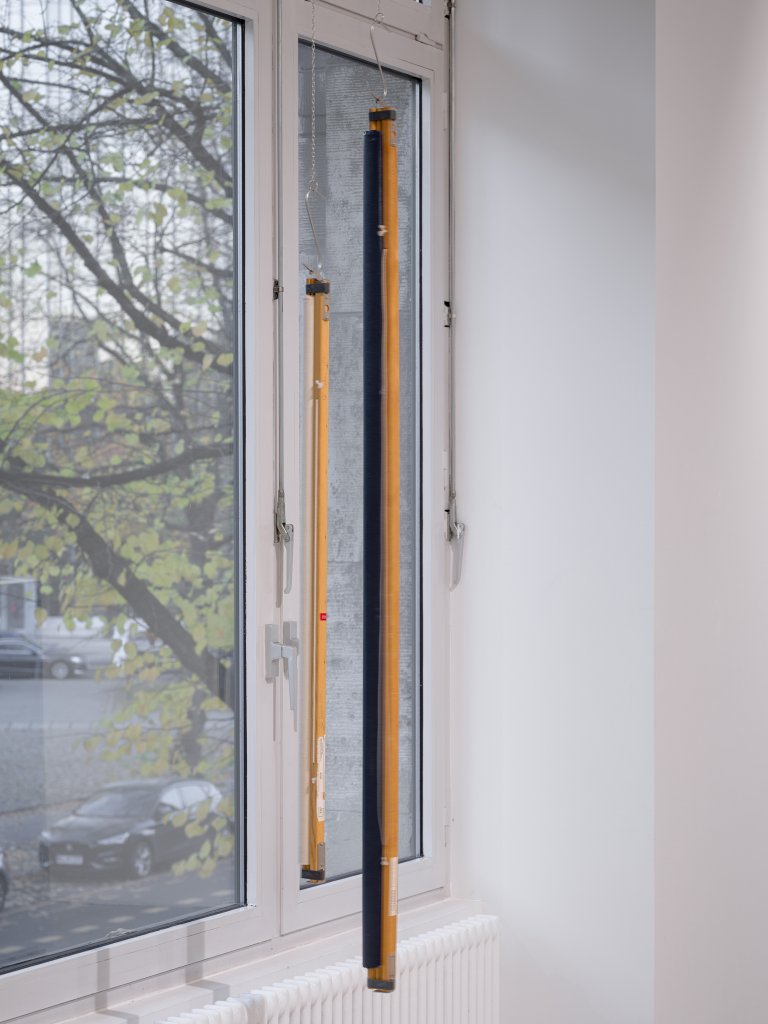 La Carniceria, 2021, detail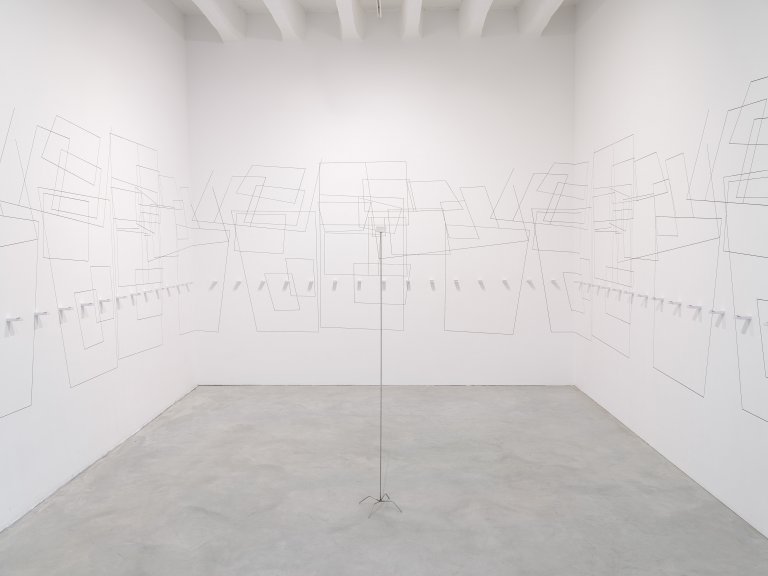 Position of Geography, 2003/2021, wall drawing with black marker, dimensions variable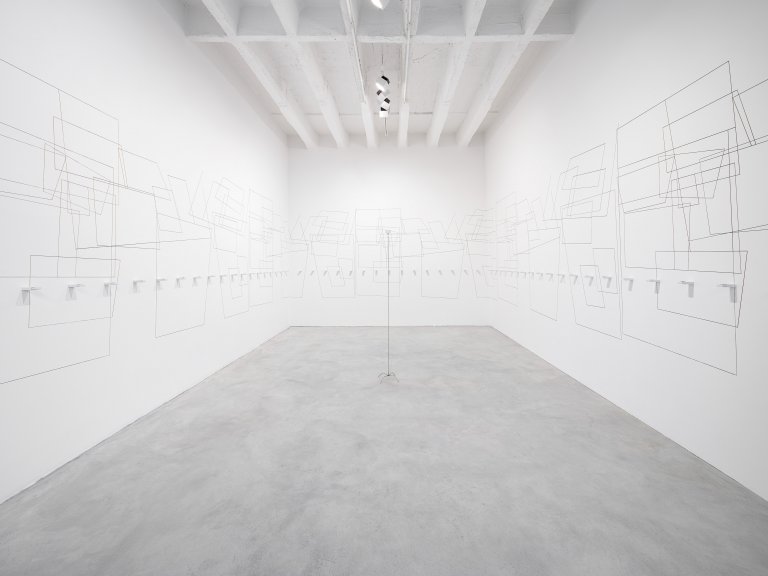 Tales from the Underworld, 2020, 59 white matchboxes with dead insects from the Ethnological Museum, Berlin laid down on top of a piece of newspaper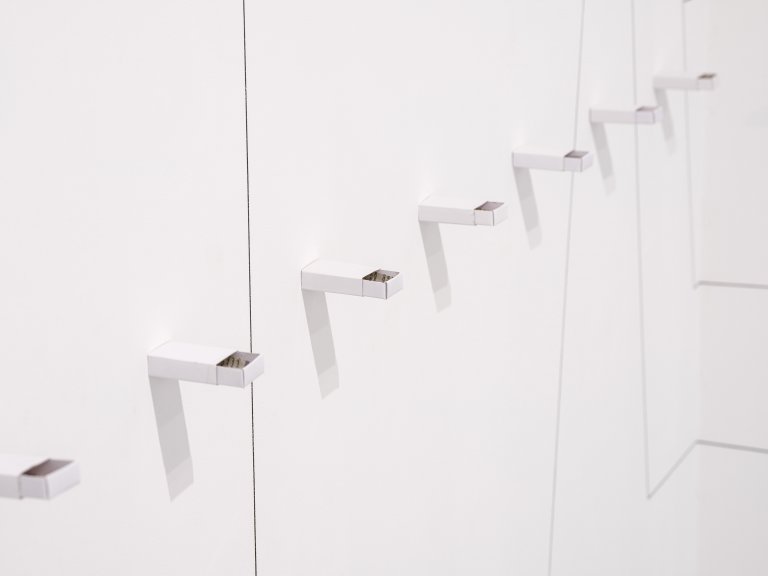 Tales from the Underworld, detail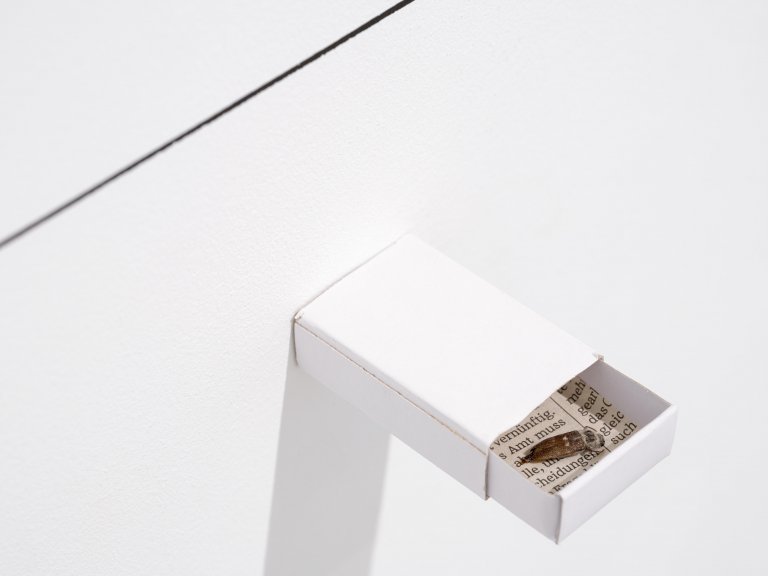 Tales from the Underworld, detail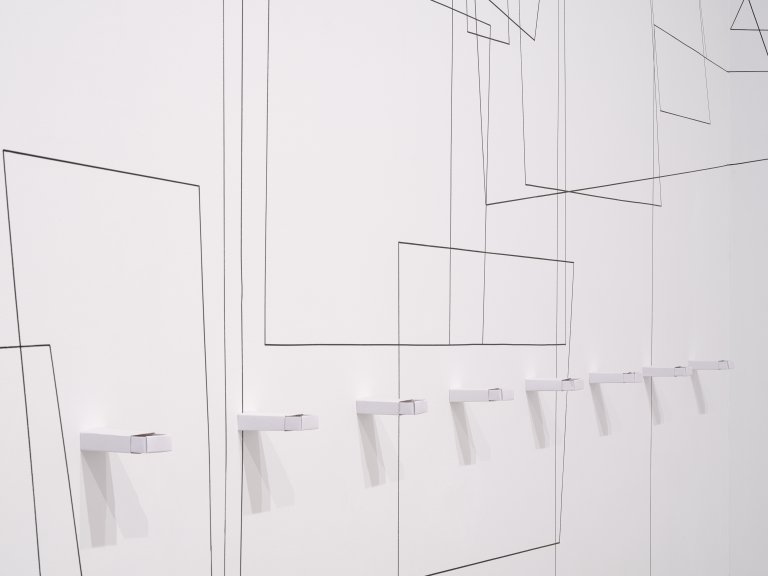 Installation view, "Tales from the Underworld" and "Position of Geography"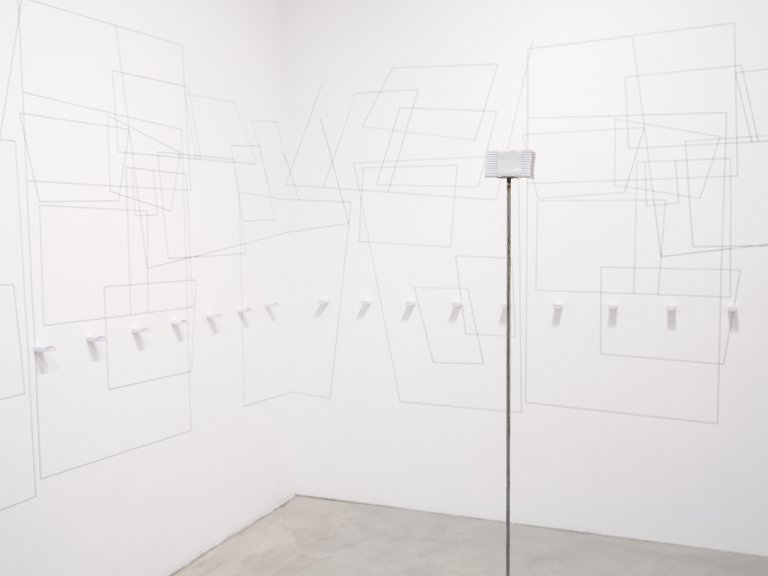 Installation view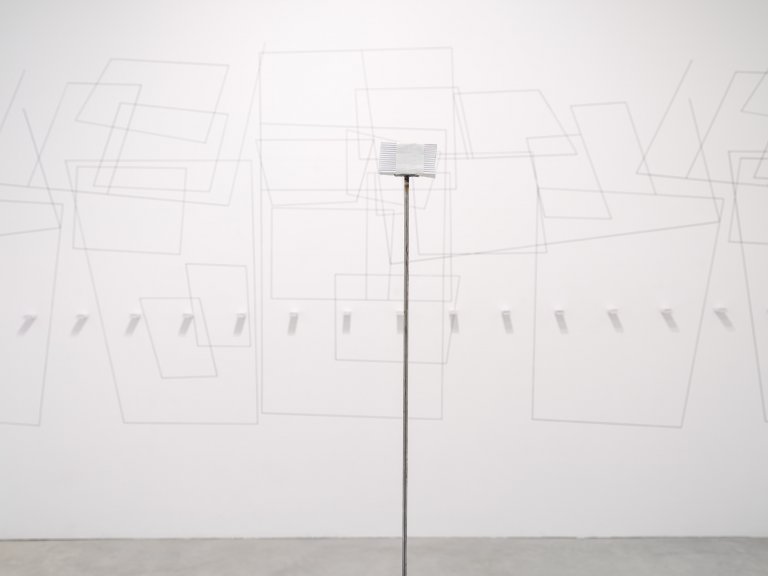 Installation view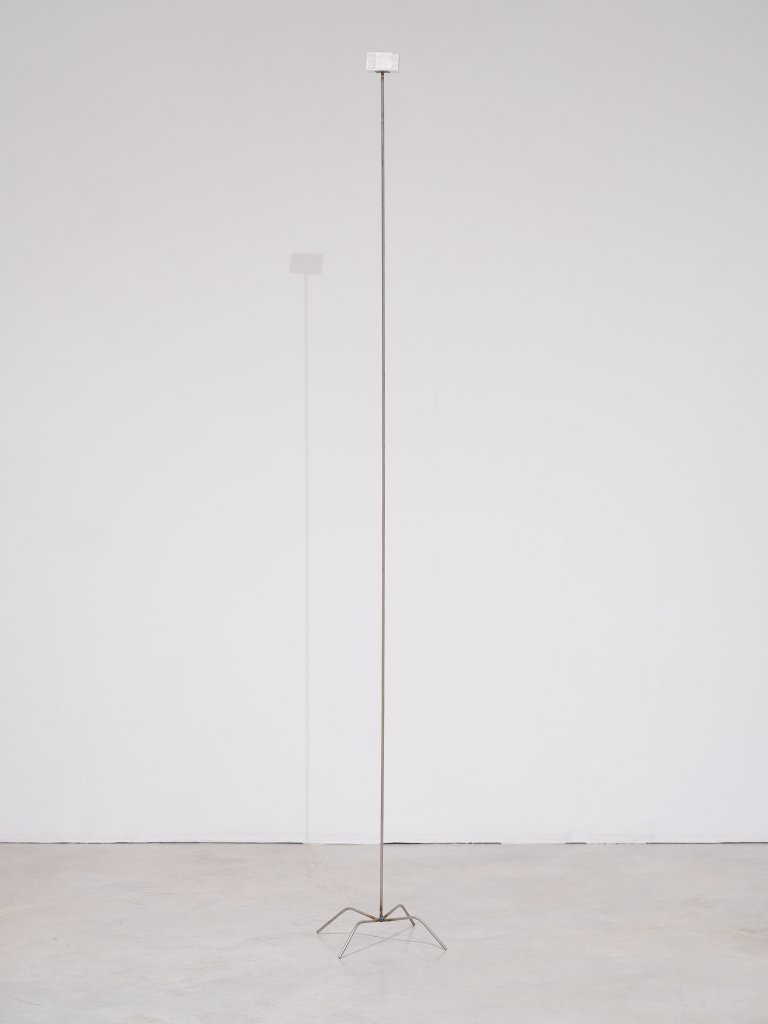 My God is Wound, 2021
metal and chewing gum packages, 160 x 30 x 5 cm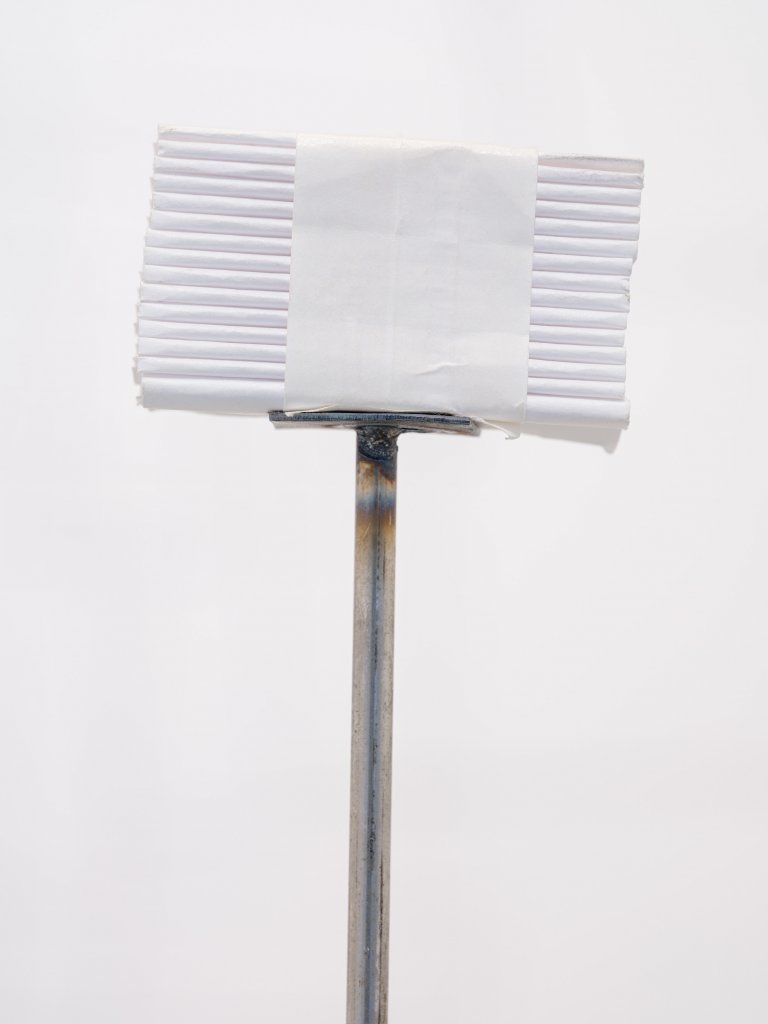 My God is Wound, detail