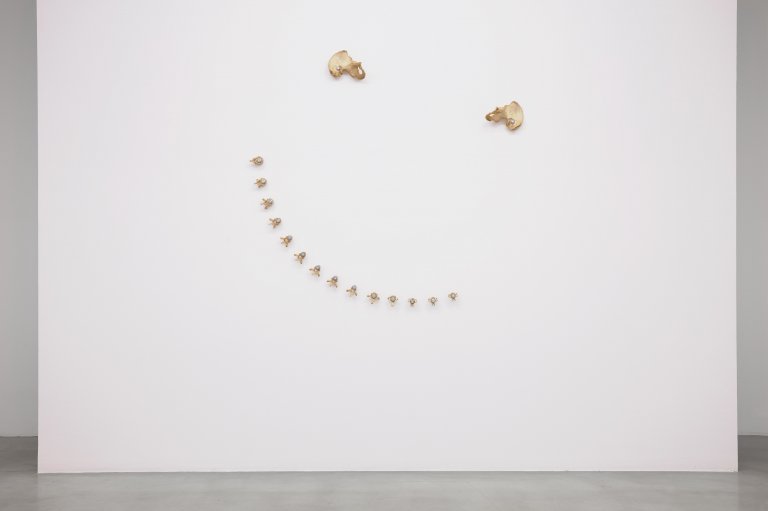 Smiley, 2016, hip bones and spine, metal casing, 159 x 148 x 155 cm
Magnus Wallin »Magnus Wallin«
Stockholm , February 22, 2019 - March 30, 2019
In his third solo exhibition at Galerie Nordenhake Stockholm, Magnus Wallin presents a series of paintings that, despite their bodily materiality, engage in the tradition of the Monochrome. As so often in Wallin's work the human body is both represented and physically present in order to explore its liminal status in the social, political and historical spheres as well as art history and popular culture.
read more
In the series "Are you in pain ... Not anymore", Wallin has applied layers of blood powder bound with acrylic on aluminium panels. At the dimensions 79.5 x 79.5 the format refers to Kazimir Malevich's "Black Square" of 1915. The layers have then been polished down to leave an almost completely unblemished smooth surface. From a distance they resemble jet black monochromes, free from connections to the outer world, entirely in line with Malevich's Suprematist manifesto. The contrast between the strict format, the seemingly clinical surfaces and the actual roughness of the blood results in a both figurative and literal proxy for the human body.
In three other works entitled "All those moments will be lost in time … Wallin breaks up the monochrome surface by adding bone fragments. The title has been taken from the monologue of the dying replicant Roy Batty in Ridley Scott's "Blade Runner" and alludes to the body's limitations and life's inevitable impermanence. The bone fragments draw attention back to the surface and act as concentrated reference points for the viewer, emphasising its corporeal presence.
Despite the gravity of the subject, format and, not least, the main material of Wallin's paintings, his artistry is permeated with a black humour. In the last room of the exhibition the work "Smiley" is presented. Mounted on the wall and consisting of skeletal parts the elements form an emoji-like smiley. The hipbones take on the appearance of two hollowed-out eyes and the spine forms a broad smile. The brutal playfulness is both inviting and repulsing, humorous and macabre. With a light handed approach for mortality and an unsentimental attitude to our physical constituents Wallin reveals the belief system that governs the classification and politicisation of the body.
Magnus Wallin was born in 1965 in Kåseberga, Sweden, and currently lives and works in Malmö. Recent solo shows include "Seven Monochromes and a Smiley" at Oslo Kunstforening, "Mission-Elements-Unnamed" at Konsthall Jönköping (both 2016), "Gravity" at Kalmar Konstmuseum (2014), "Instrument", Millesgården, Stockholm (2009), "Black Box", Hirshhorn Museum and Sculpture Garden, Washington D.C. (2006), "Anatomic Flop", MAGASIN, Grenoble (2005), "Solo", Tensta Konstahall and Malmö Konsthall (2002), "Physical Sightseeing", Boras Konsthall and Uppsala Konstmuseum (2001-2000), and "Skyline", Moderna Museet, Stockholm (2000). During the last years, his works have been presented at, among other venues, Göteborgs konstmuseum, Gothenburg (2016), The Zacheta National Gallery of Art, Warszawa (2015), Moderna Museet, Malmö, 21st Century Museum of Contemporary Art, Kanazawa (both 2012), Museum of Contemporary Art, Oslo Norway (2011), Poznan Biennale, Poland (2010), Mori Art Museum, Tokyo (2009), CaixaForum, Barcelona (2006), the Museo Nacional Centro de Arte Reina Sofia, Madrid (2005), Tate Modern, London (2004), Art Unlimited, Art Basel (2002), Egofugal, 7th International Istanbul Biennial (2001), Hieronymus Bosch, Museum Boijmans Van Beuningen, Rotterdam (2001), Plateau of Mankind, 49th Venice Biennial (2001).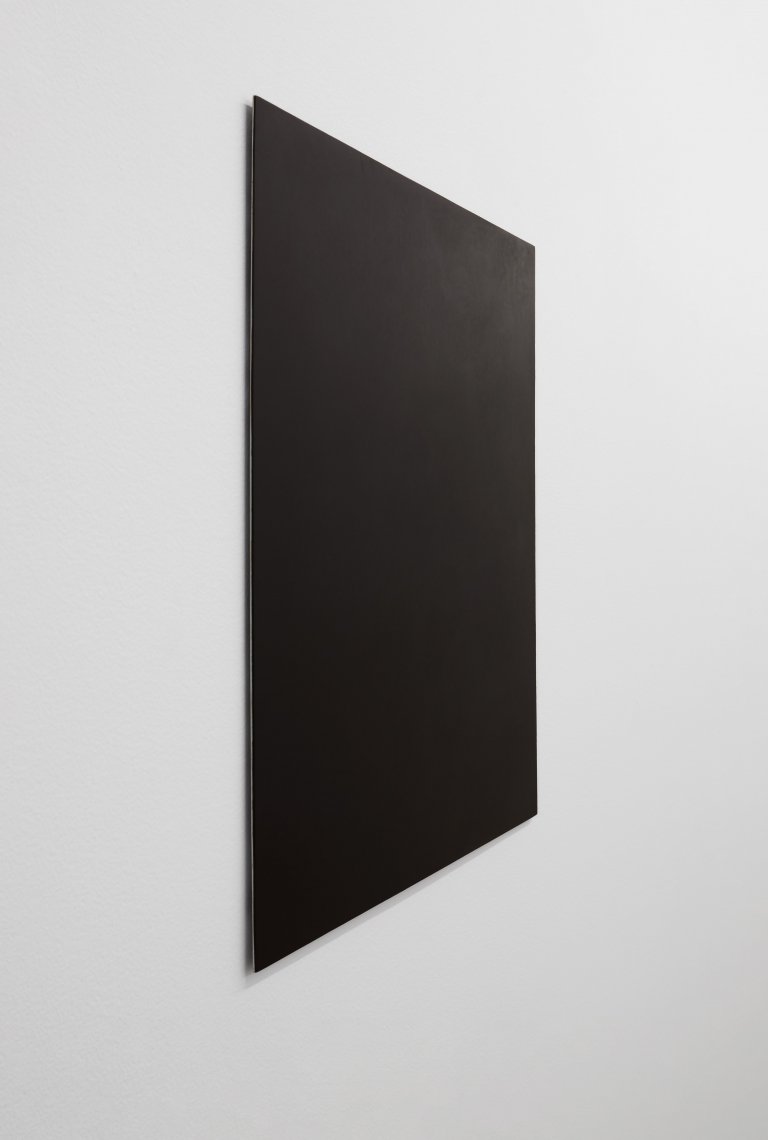 Are you in pain... Not anymore (No. 2), 2016, aluminum, blood powder, acrylic, 79.5 x 79.5 cm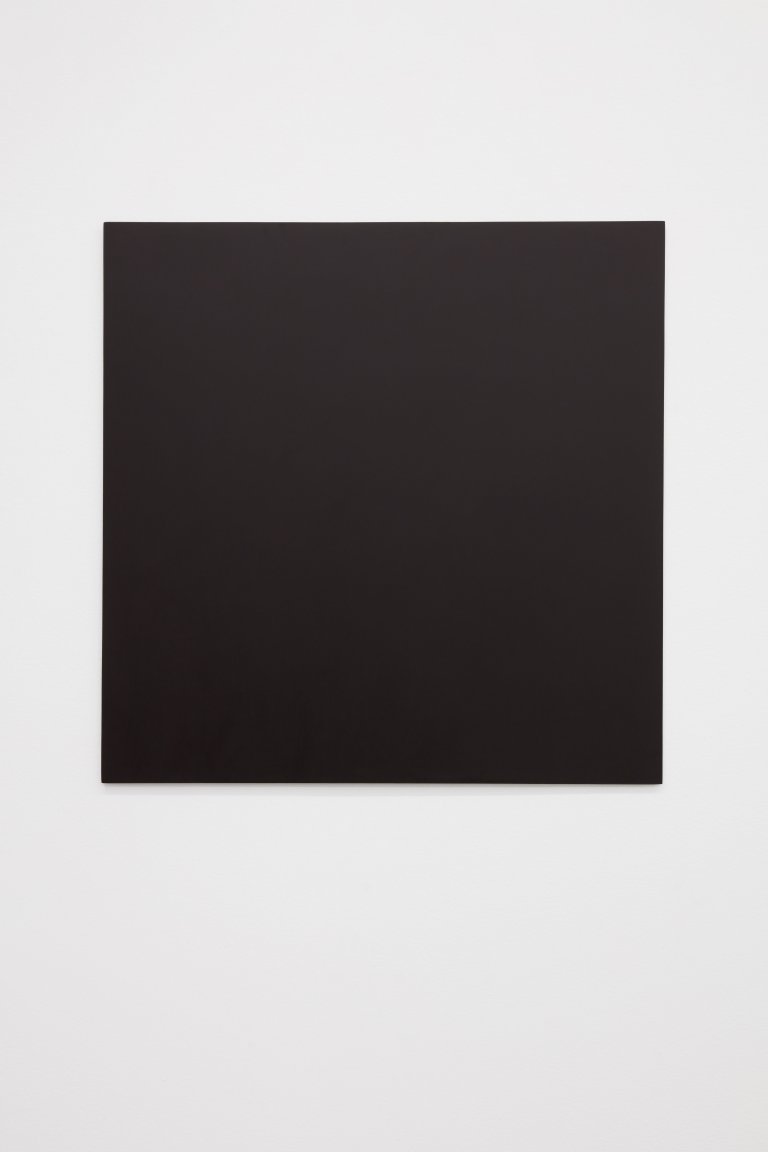 Are you in pain... Not anymore (No. 2), 2016, aluminum, blood powder, acrylic, 79.5 x 79.5 cm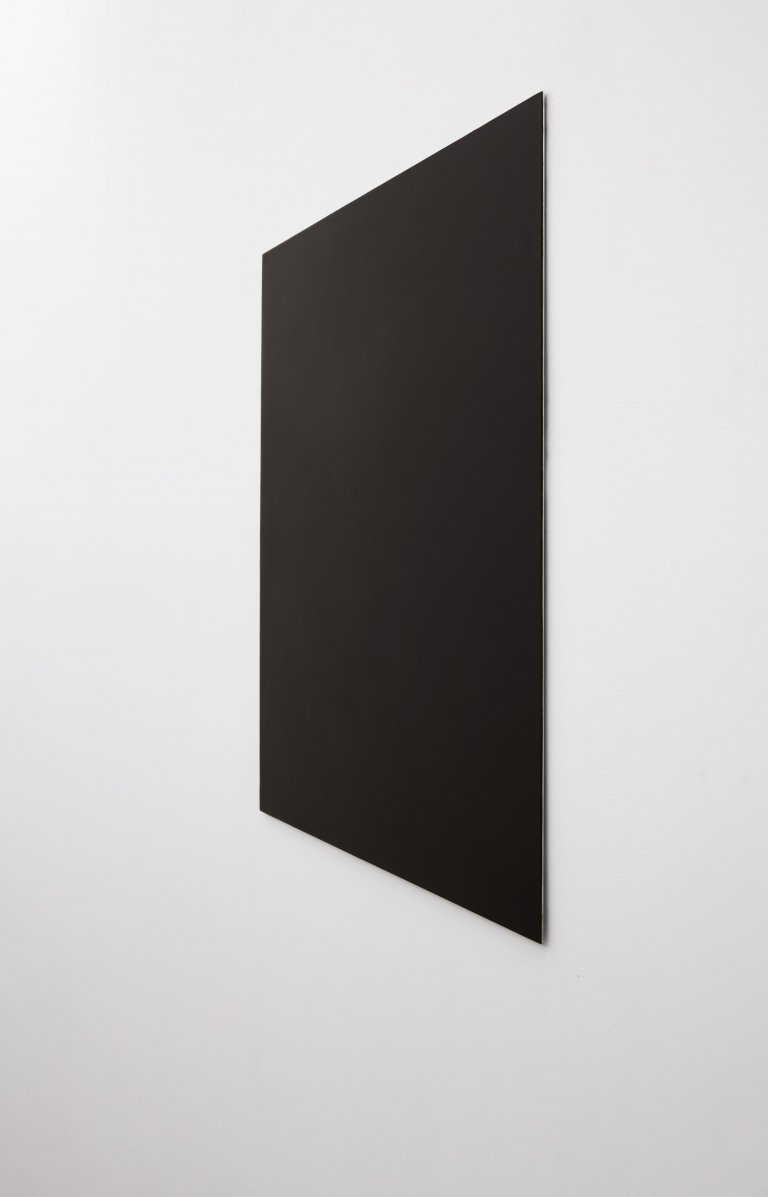 Are you in pain... Not anymore (No. 3), 2016, aluminum, blood powder, acrylic, 79.5 x 79.5 cm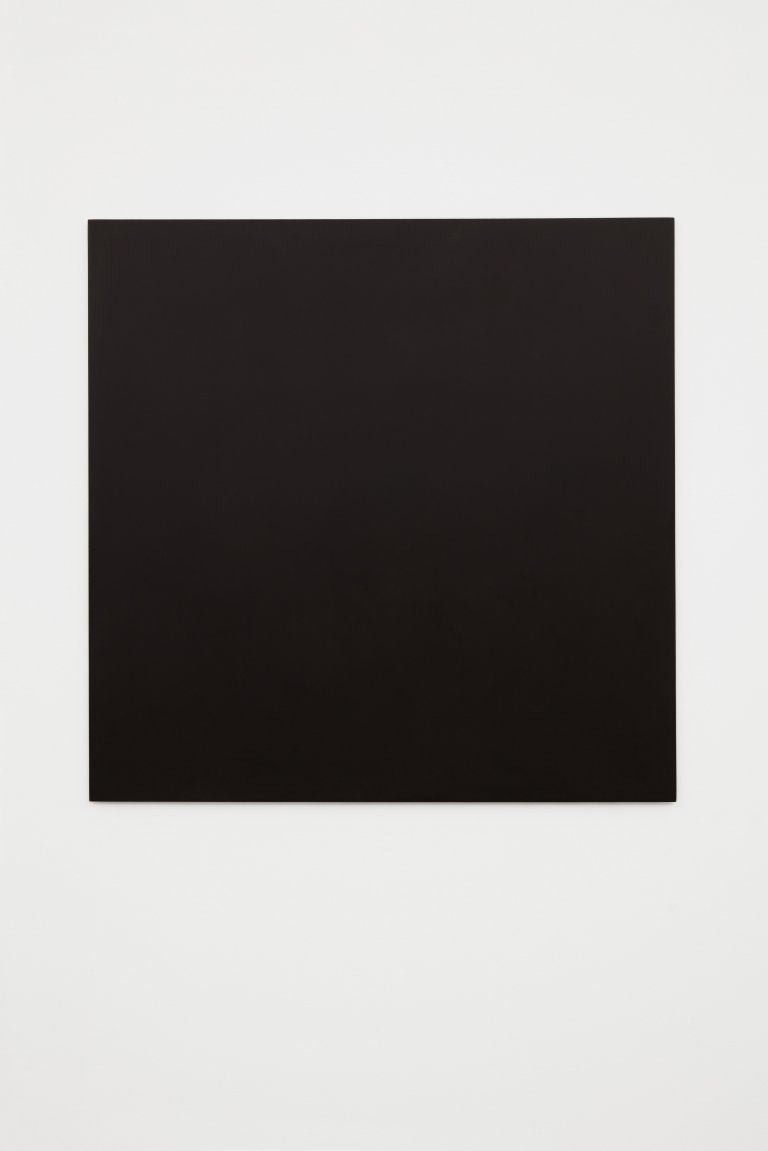 Are you in pain... Not anymore (No. 3), 2016, aluminum, blood powder, acrylic, 79.5 x 79.5 cm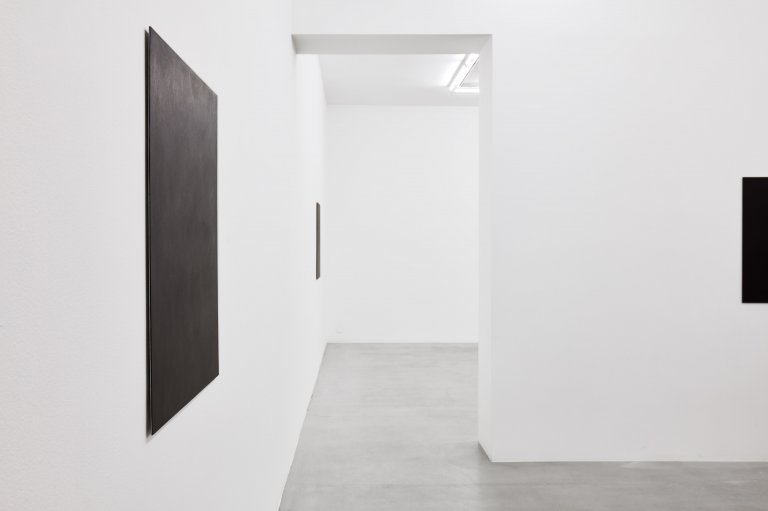 Installation view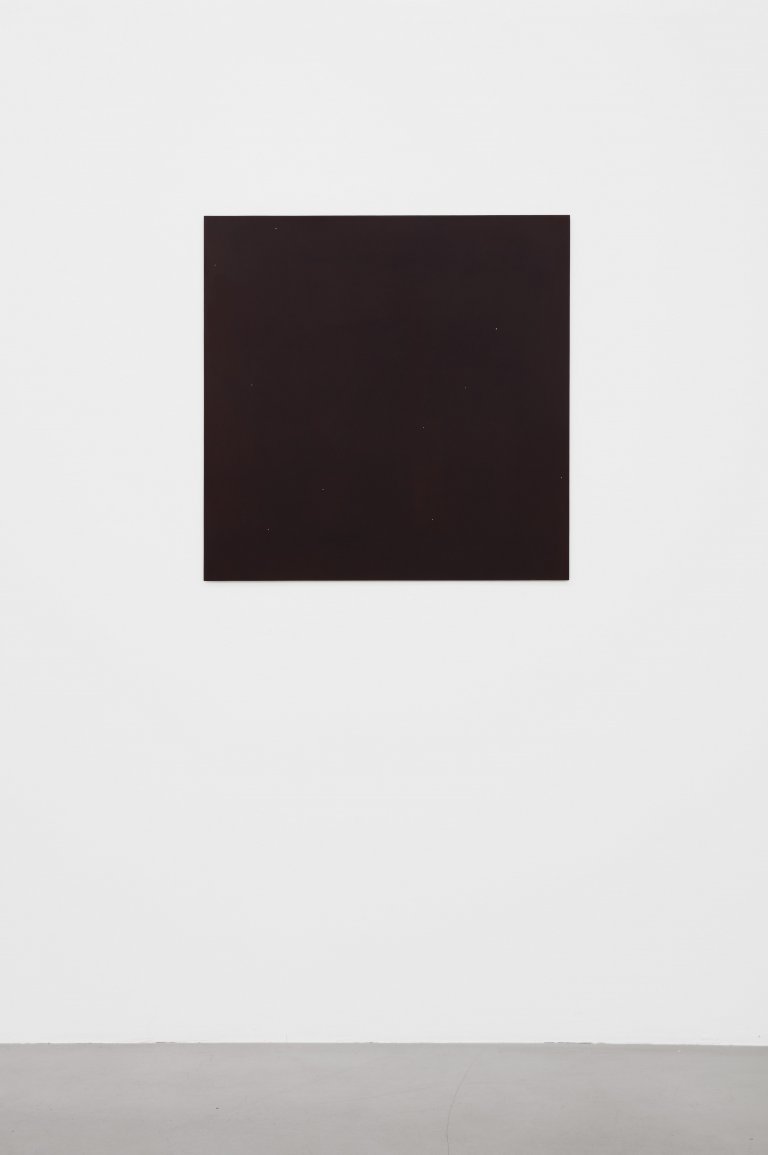 All those moments will be lost in time… (No. 2), 2018, aluminum, blood powder, bone, acrylic, 79.5 x 79.5 cm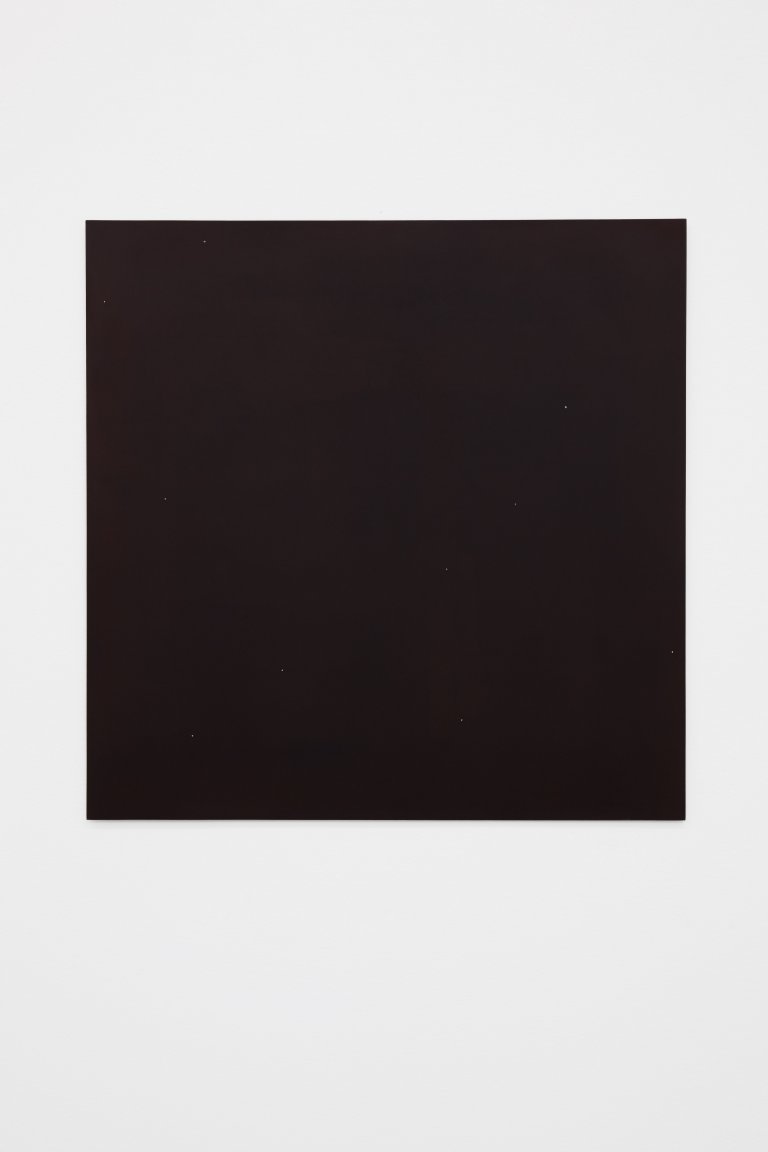 All those moments will be lost in time… (No. 2), 2018, aluminum, blood powder, bone, acrylic, 79.5 x 79.5 cm All those moments will be lost in time… (No. 2), 2018, detail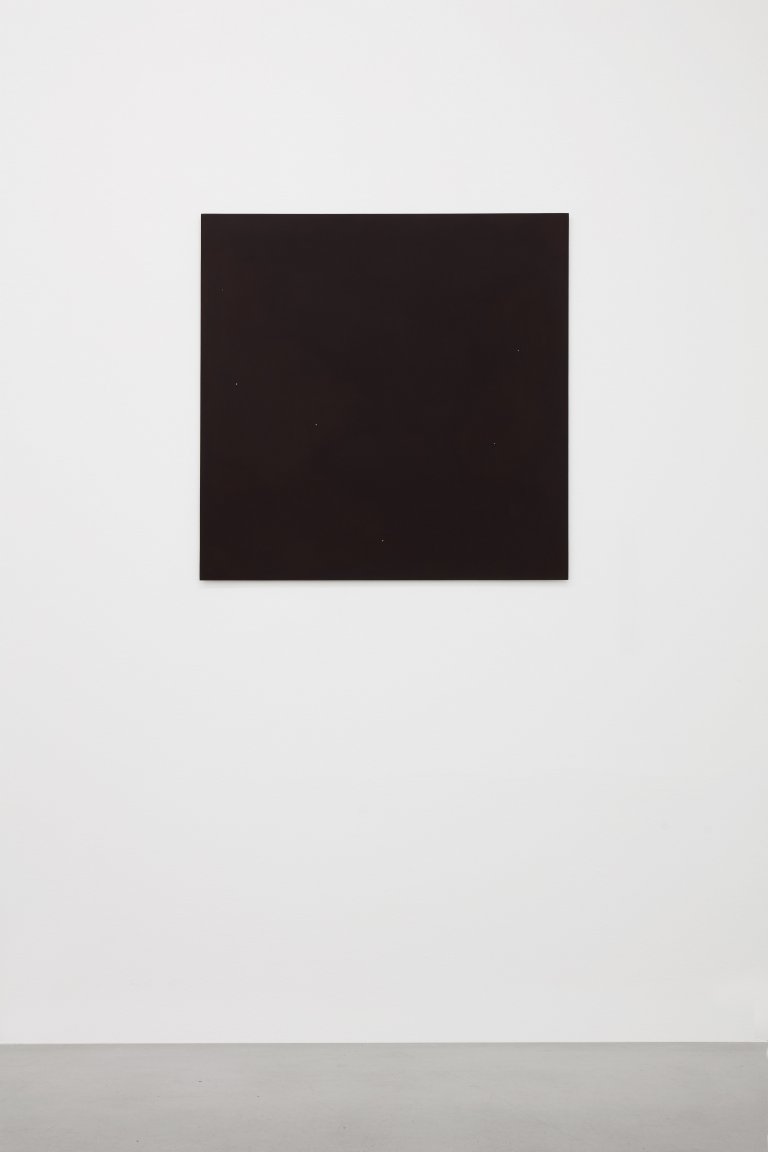 All those moments will be lost in time… (No. 4), 2018, aluminum, blood powder, bone, acrylic, 79.5 x 79.5 cm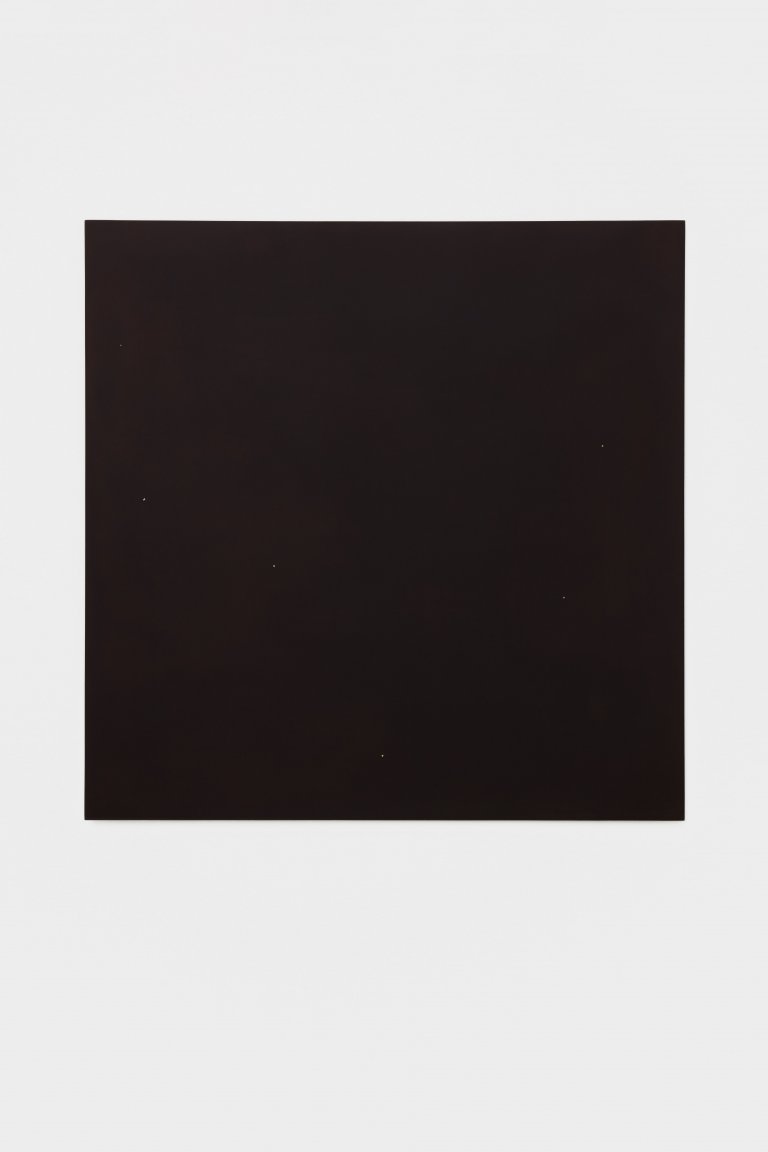 All those moments will be lost in time… (No. 4), 2018, aluminum, blood powder, bone, acrylic, 79.5 x 79.5 cm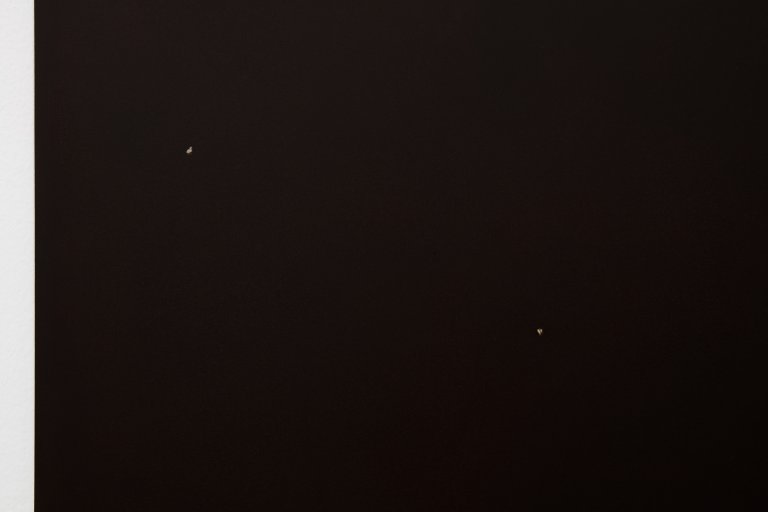 All those moments will be lost in time… (No. 4), 2018, detail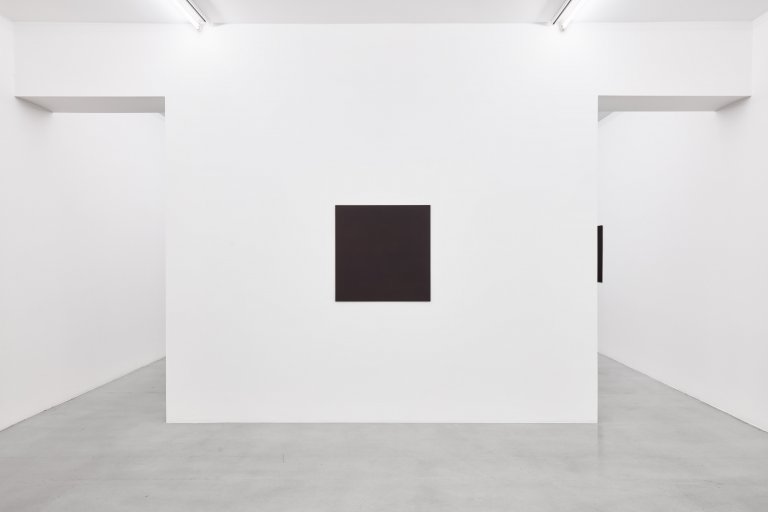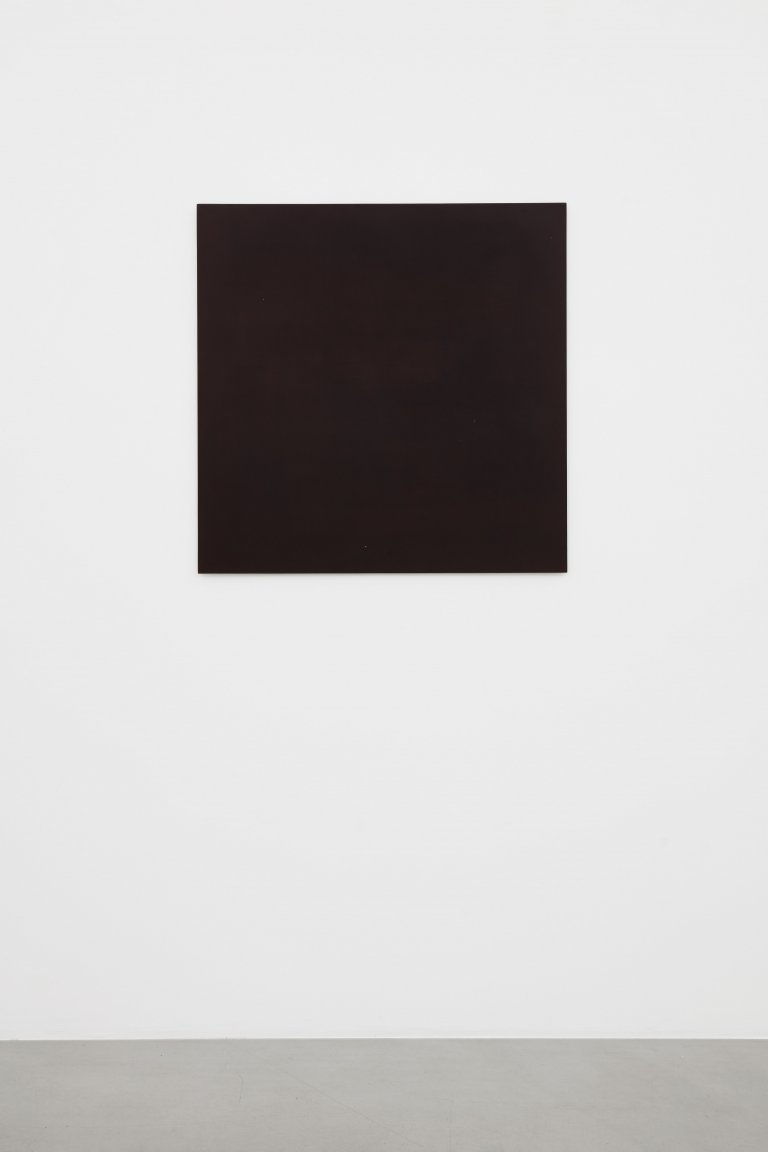 All those moments will be lost in time… (No. 1), 2018
aluminum, blood powder, bone, acrylic, 79.5 x 79.5 cm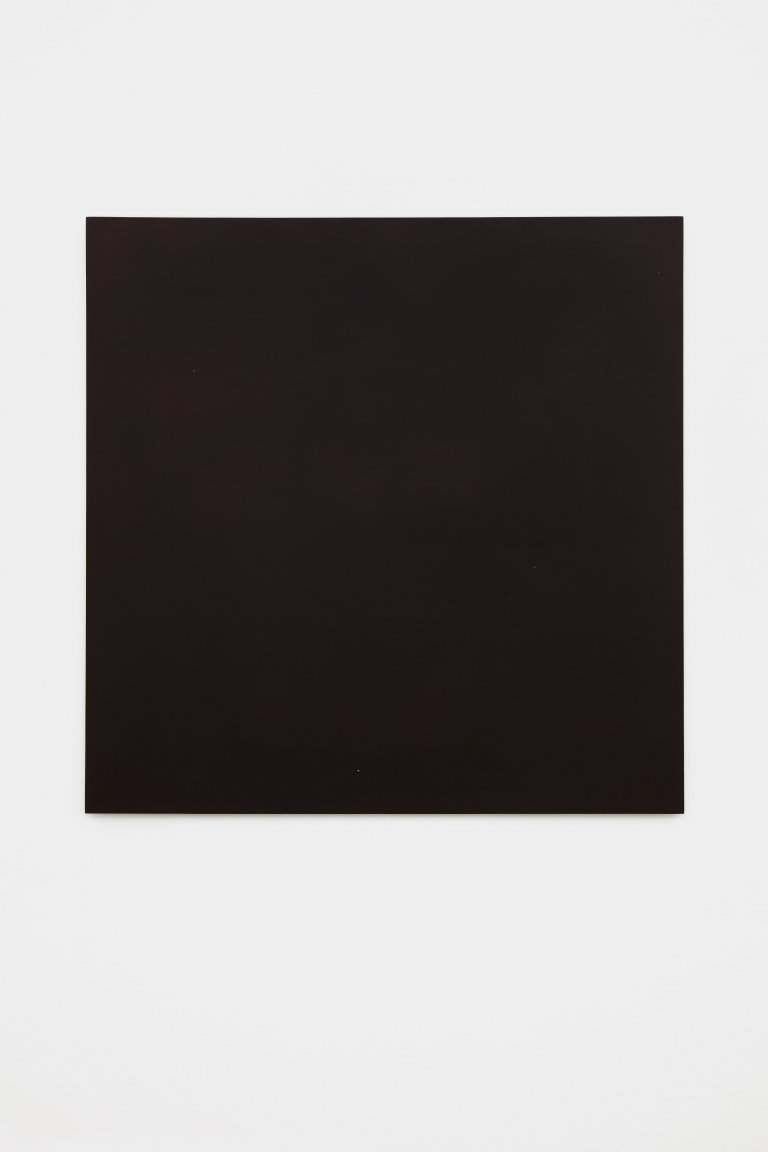 All those moments will be lost in time… (No. 1), 2018
aluminum, blood powder, bone, acrylic, 79.5 x 79.5 cm All those moments will be lost in time… (No. 1), 2018
detail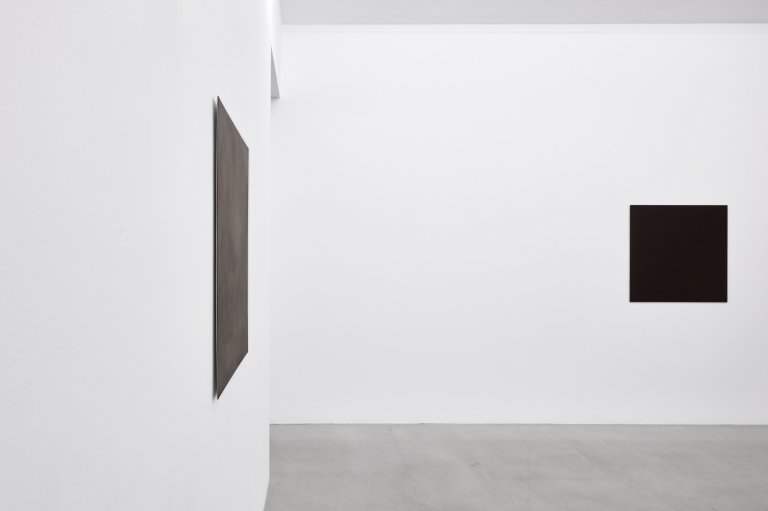 Installation view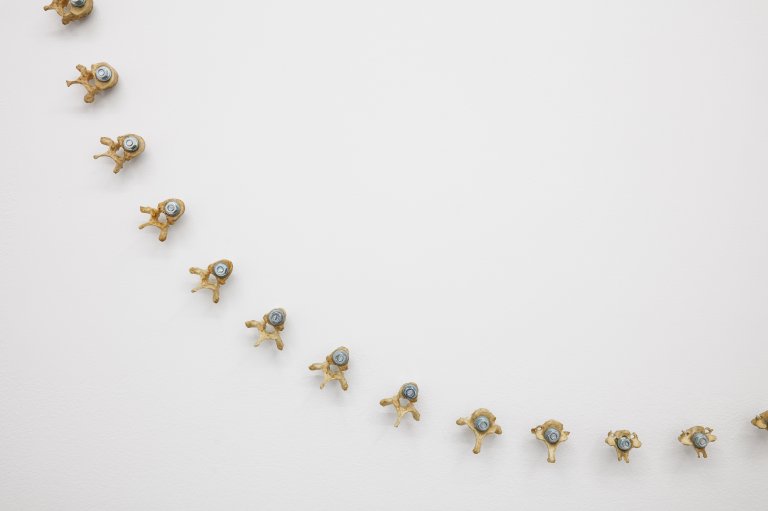 Smiley, 2016, detail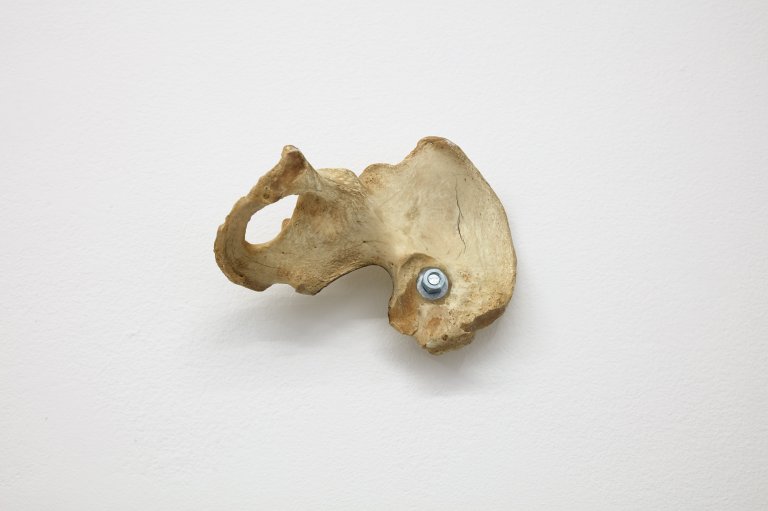 Smiley, 2016, detail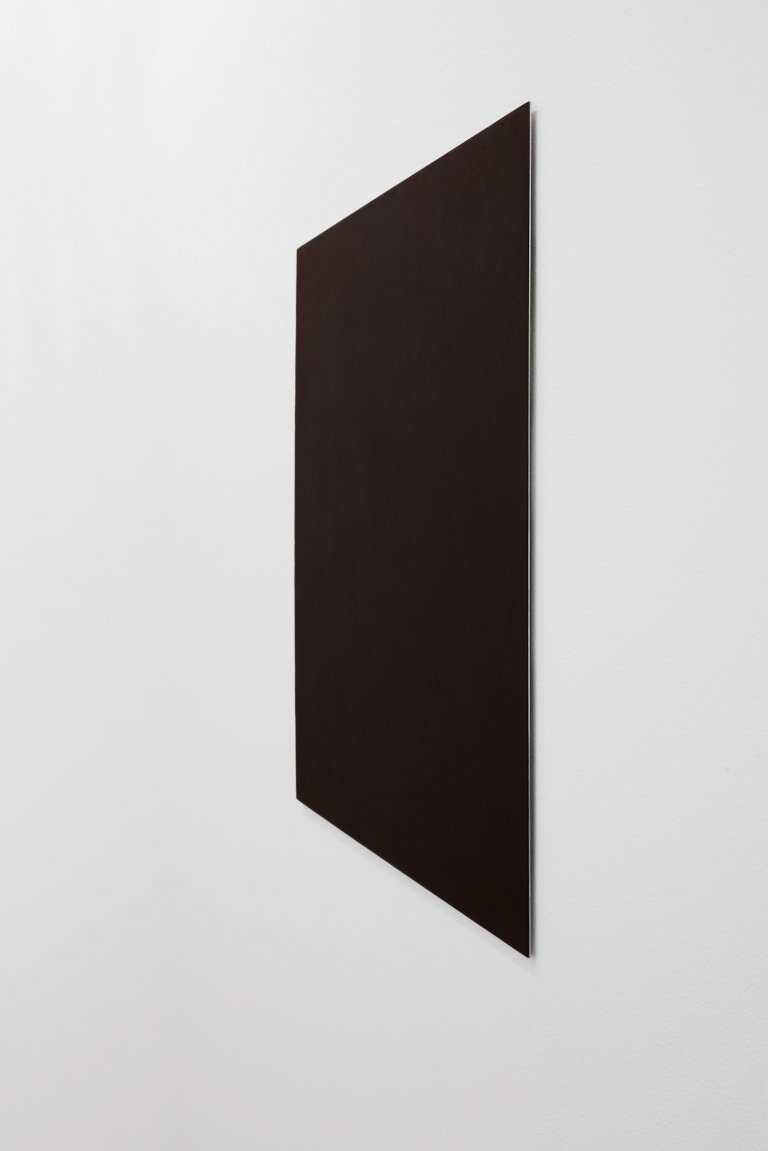 Are you in pain... Not anymore (No. 1), 2016, aluminum, blood powder, acrylic, 79.5 x 79.5 cm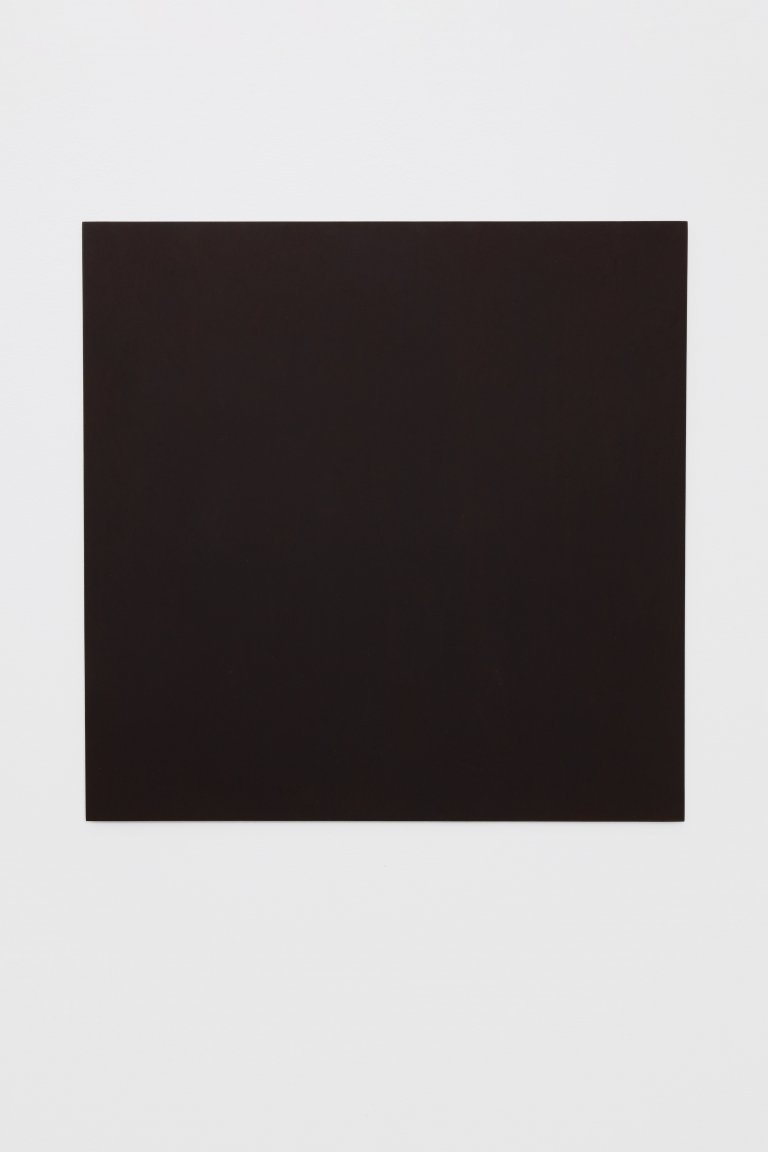 Are you in pain... Not anymore (No. 1), 2016, aluminum, blood powder, acrylic, 79.5 x 79.5 cm