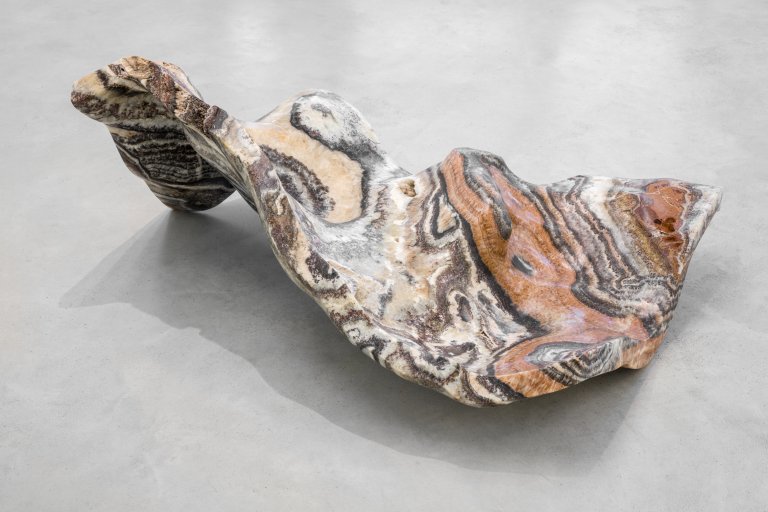 Possible Result Of A Crafty Noise, A11, 2016, black mexican onyx, 146 x 83 x 51 cm
Kirsten Ortwed »West Dealer«
Berlin, September 10, 2016 - October 22, 2016
Kirsten Ortwed's works are an intricate exploration of the nature and the possibilities of sculpture. They are often characterized by combining classical sculptural materials such as bronze, plaster, stone and wood and rather unconventional materials such as aluminium, wax, PU foam, prefabricated parts. Ortwed's work reveals a sensitivity for the most intimate possibilities of the diverse materials. Despite their apparent great mass, her sculptures often appear to be in a state of change or metamorphosis.
read more
In her first solo exhibition in Berlin, the artist presents a group of new works that are emblematic for her interest in the paradoxical duality of sculpture and the relationship between space and form. The group of works with the title Possible Result Of A Crafty Noise are based on casting moulds of a larger sculpture the artist developed for the city of Moss in Norway, which deals with the impact of a meteorite in 2006. The sculptures made of Black Mexican Onyx reflect the genesis of the work for the public space and thus become its memory. The previous moulds become independent works. The negative space left by the meteorite becomes a signifier and reveals itself to be simultaneously a shaping and dissolving agent.
In addition to the onyx sculptures new aluminium works by the artist will be on view, including the thematically related Powder Combat, which revolves around the collision of particles and movement in space. In the eponymous work West Dealer the artist plays with reminiscences of rural and folkloristic traditions and counters any pretentious interpretations with a disarming smile.
Kirsten Ortwed was born in 1948 in Copenhagen and has since 1982 lived and worked in Cologne and Pietrasanta, close to the famous quarry of Carrara in Italy. Her solo exhibitions include Statens Museum for Kunst, Copenhagen (2008), Nordjyllands Kunstmuseum Aalborg (2002), Musée des Beaux-Arts de Nantes (1994), City Museums Heilbronn (1993), The Living Art Museum, Reykjavik (1992) and the joint exhibition with Lawrence Weiner and Barry Le Va in Malmö Kunsthal (1999). Ortwed realised many sculptures for public spaces, her major commissions include Full Length (2008) in Copenhagen, Monument to R.W. (2001) in Stockholm, Bering Iceland (2002) in Horsens and Platform (2006) for the state prison in Horsens. In 1997 she was representing Denmark at the Venice Biennale. She was honoured in 2002 with the Thorvaldsen Medal of the Royal Danish Academy of Fine Arts. The meteor-sculpture for the city of Moss will be inaugurated in October 2016. This is Kirsten Ortweds fifth solo exhibition with Galerie Nordenhake.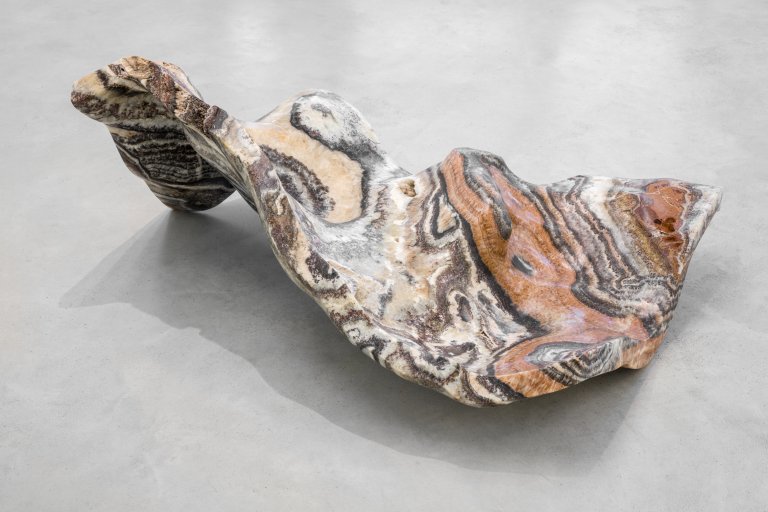 Possible Result Of A Crafty Noise, A11, 2016, black mexican onyx, 146 x 83 x 51 cm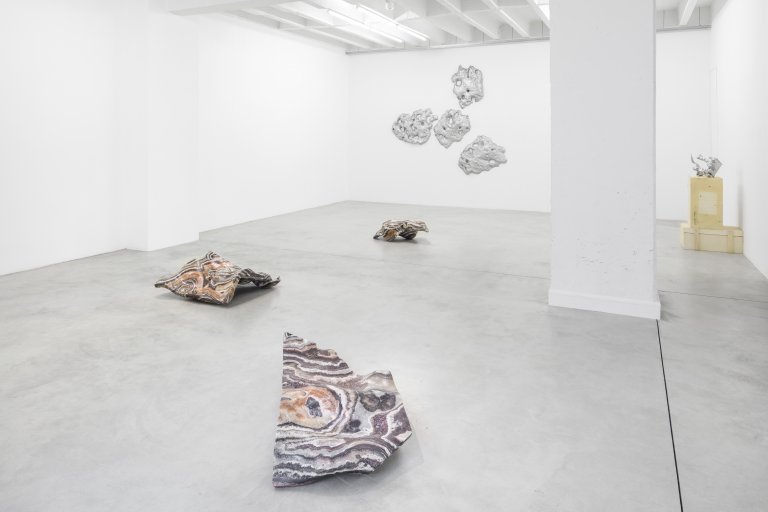 Installation view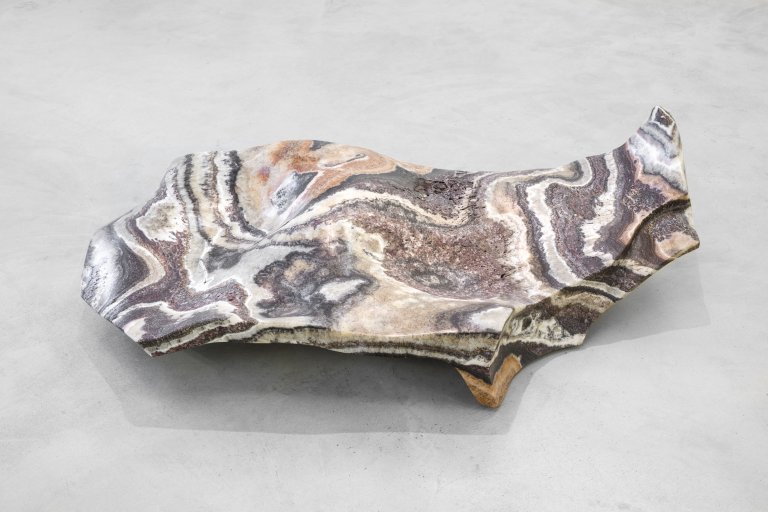 Possible Result Of A Crafty Noise, A12, 2016, black mexican onyx, 122 x 61 x 30 cm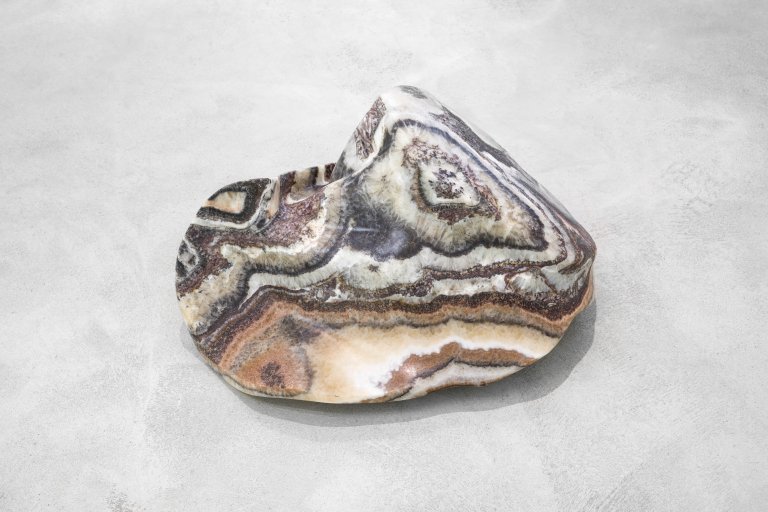 Possible Result Of A Crafty Noise, B11, 2016, black mexican onyx, 48 x 35 x 25 cm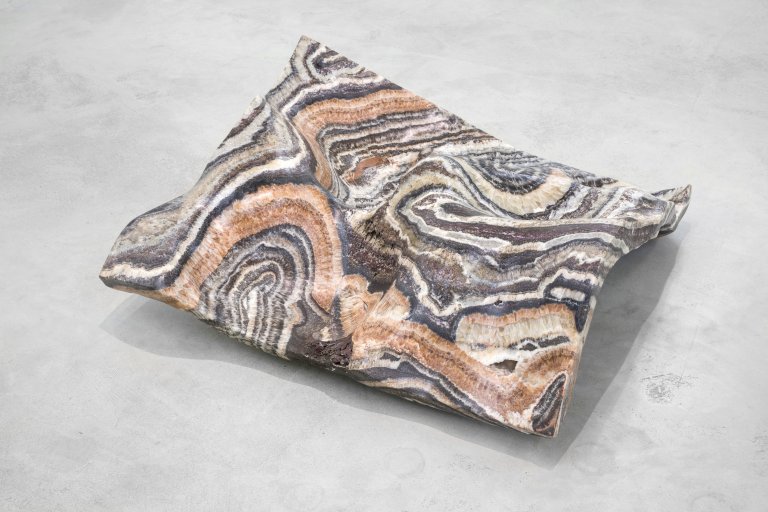 Possible Result Of A Crafty Noise, A13, 2016, black mexican onyx, 90 x 80 x 30,5 cm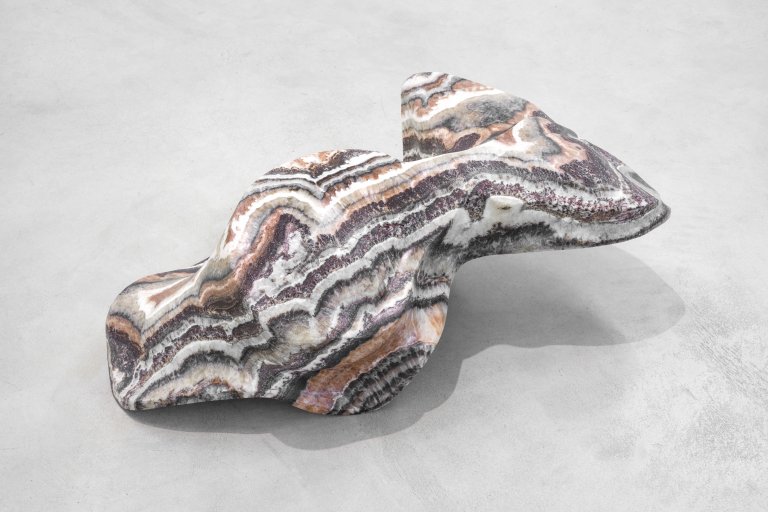 Possible Result Of A Crafty Noise, B9, 2016, black mexican onyx, 93 x 53 x 30 cm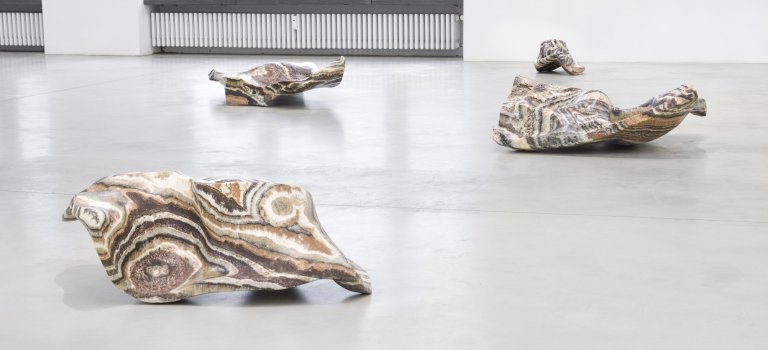 Installation view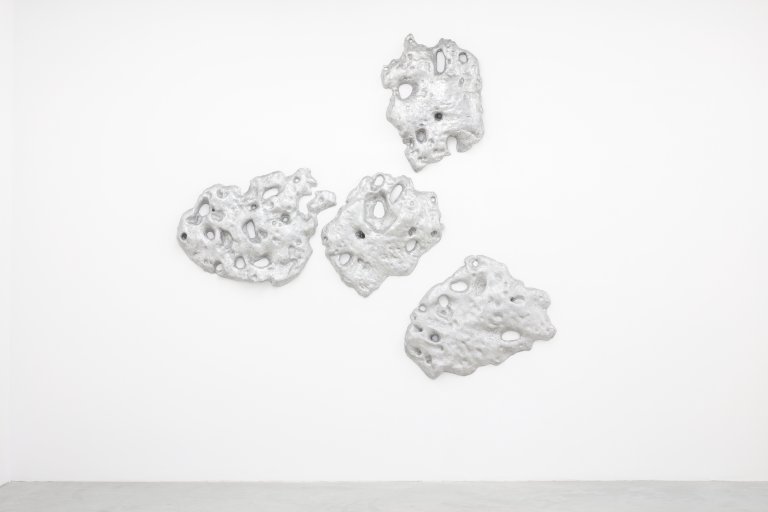 Powder Combat, 2016, aluminium, 265 x 230 x 14 cm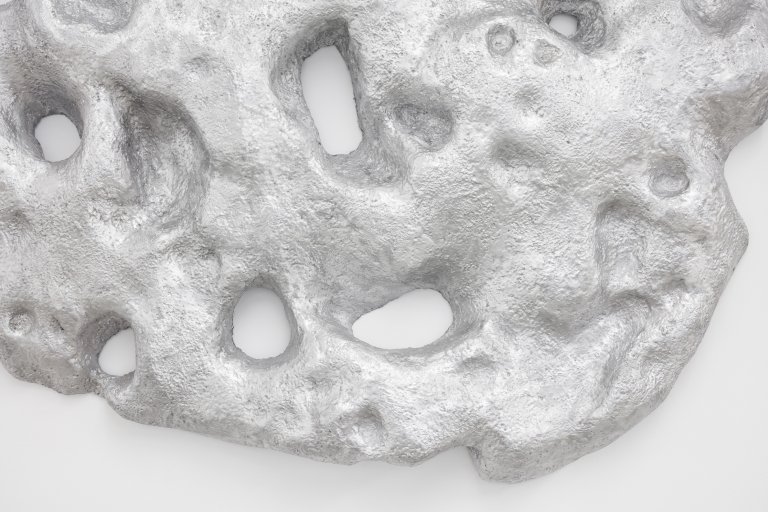 Powder Combat, 2016, detail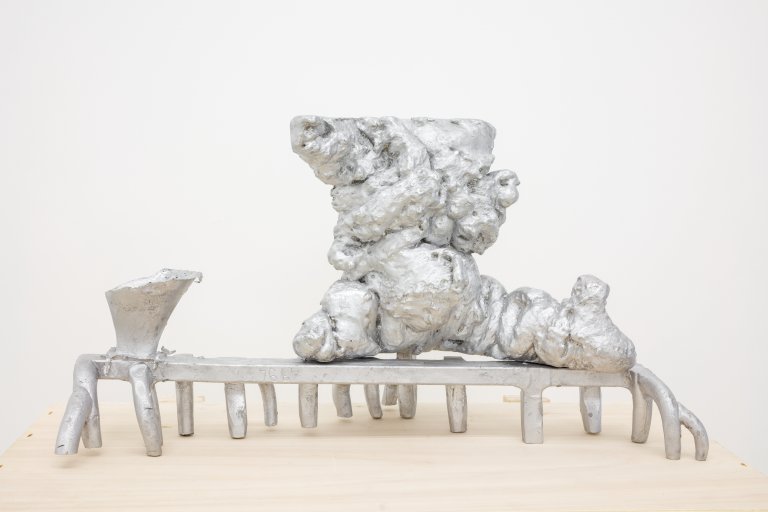 The Pressure Does It, 2016, aluminium, 60 x 25 x 32 cm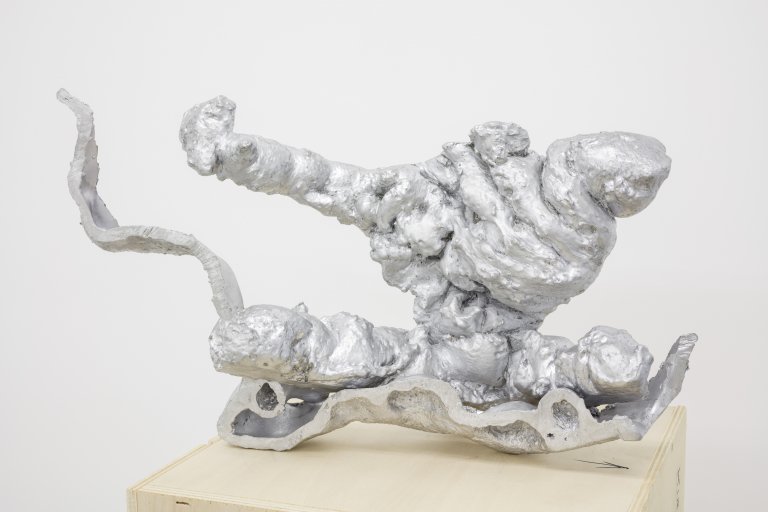 Puff Corner, 2016, aluminium, 60 x 30 x 31 cm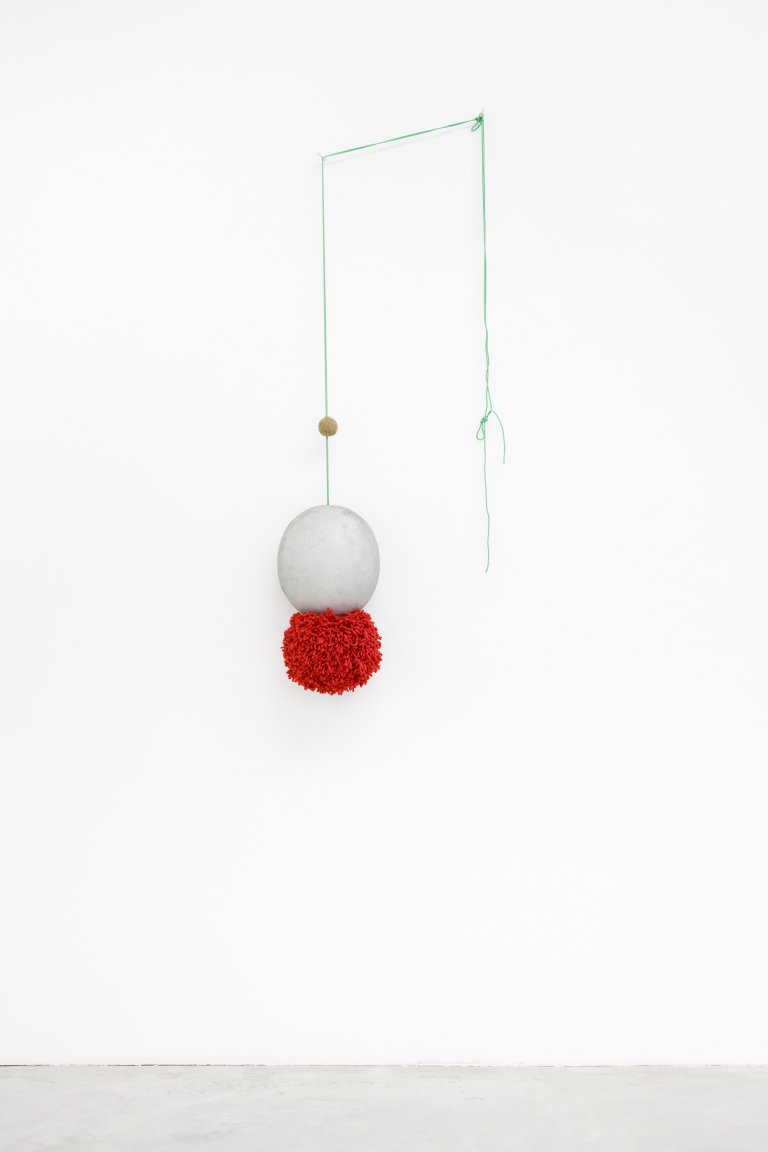 West Dealer, 2016, hemp, aluminium, nylon, wool, 50 x 135 x 20 cm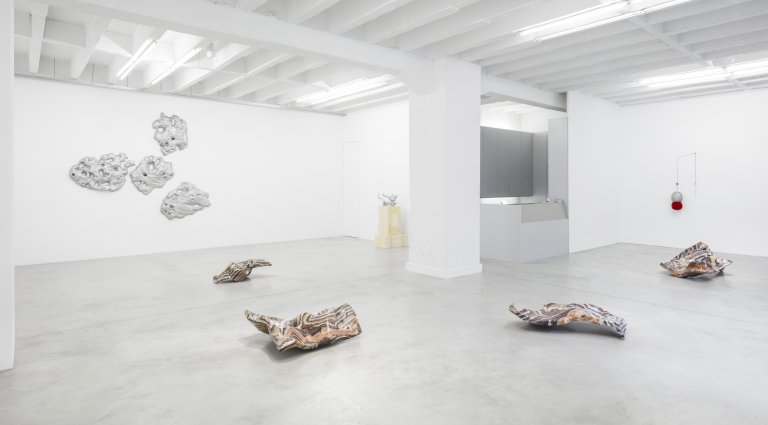 Installation view