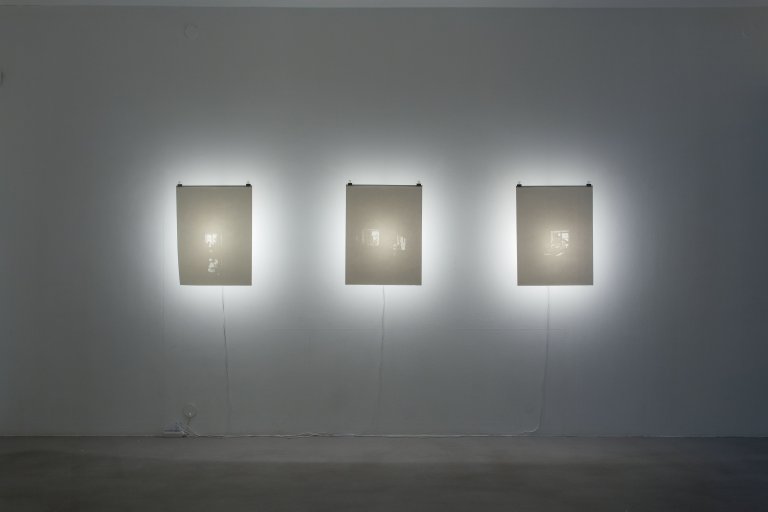 14:53, 2013, varnish on paper, light bulb, 76 x 56 x 21 cm; 07:00, 2013, varnish on paper, light bulb, 76 x 56 x 21 cm; 09:39, 2013, varnish on paper, light bulb, 76 x 56 x 21 cm
Stockholm, May 16, 2013 - July 20, 2013
In his exhibition at Galerie Nordenhake Johan Thurfjell presents a suite of new works using a variety of media in which he translates observations from the natural world in his direct environment into lyrical mise-en-scenes.
Thurfjell often uses his own personal experiences as an aesthetic tool in his precisely crafted works. The source for the exhibition originates in his new home and studio in the Swedish countryside and the works describe simple observations from his surroundings.
By painting with varnish on paper, which allows light from a bulb to illuminate the painted area from behind, Thurfjell reproduces the phenomenon of sunlight projected through a window onto the wall of his atelier. In two free-standing works he recalls his surrounding countryside landscape in three-dimensional paintings on layers of glass. In sculptural works, elements from the landscape and the home are brought into the gallery space - branches and twigs appear encased in ice, and an appropriated window is mottled with rain drops in suspended animation.
Johan Thurfjell was born in 1970 in Solna. He is newly relocated to Tullgarn, outside Stockholm. Solo exhibitions include Uppsala Konstmuseum (2011), Eskilstuna Konstmuseum (2010), Jim's Room, Magasin 3 Stockholm Konsthall (2007), Färgfabriken in Stockholm (2004) and Index in Stockholm (2001). His group exhibitions include Museum of the ocean, Kaliningrad (2013), Dreams of Power, Poznan Castle, Poland (2012), Magasin 3 (2010), MMoMA Moscow (2009), the Lewis Glucksman Gallery in Cork (2007), Bonniers Konsthall in Stockholm (2007), 21c Museum in Louisville (2006), Moderna Museet in Stockholm (2006), Signal Malmö (2005), Momentum, Moss, Norway (2004), Norrköpings Konstmuseum (2003) and Dunkers Kulturhus in Helsingborg. In June 2008 he was honoured with an award from the Marianne and Sigvard Bernadottes Artist Fund. In Sweden his work is found in the collections of Moderna Museet, Malmö Konstmuseum, Uppsala Konstmuseum, Magasin 3, among others.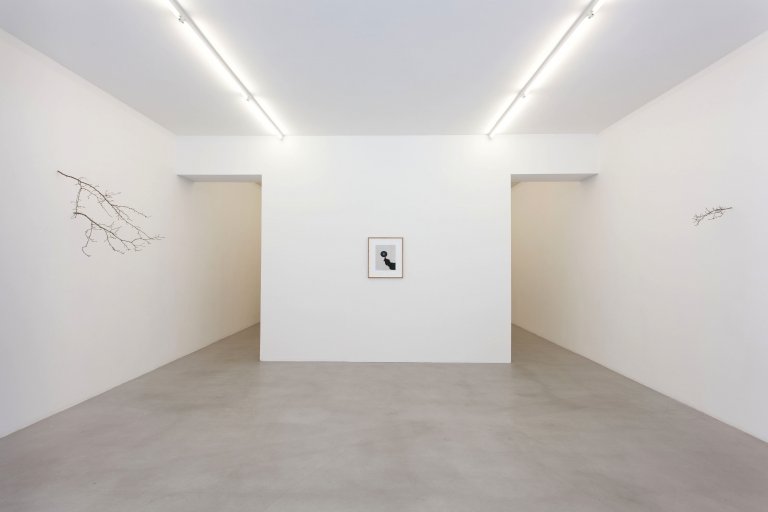 Installation view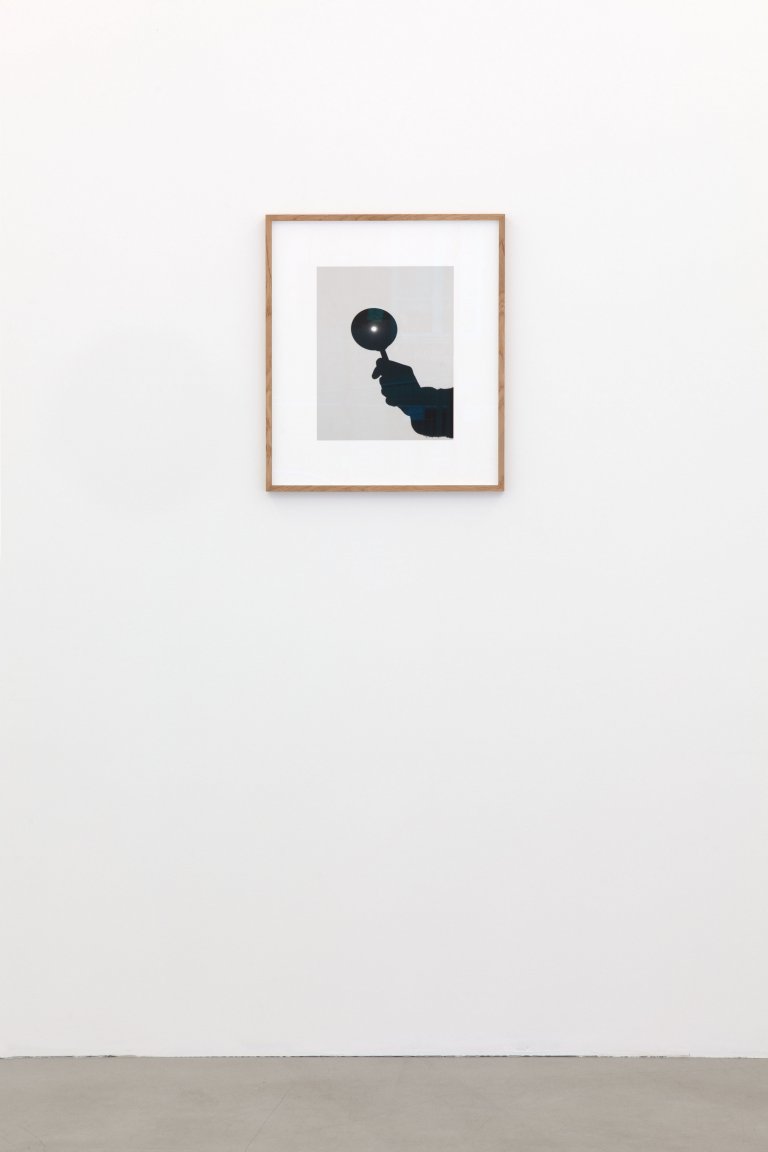 Projection, 2013, inkjet print on cotton paper, 58 x 51 cm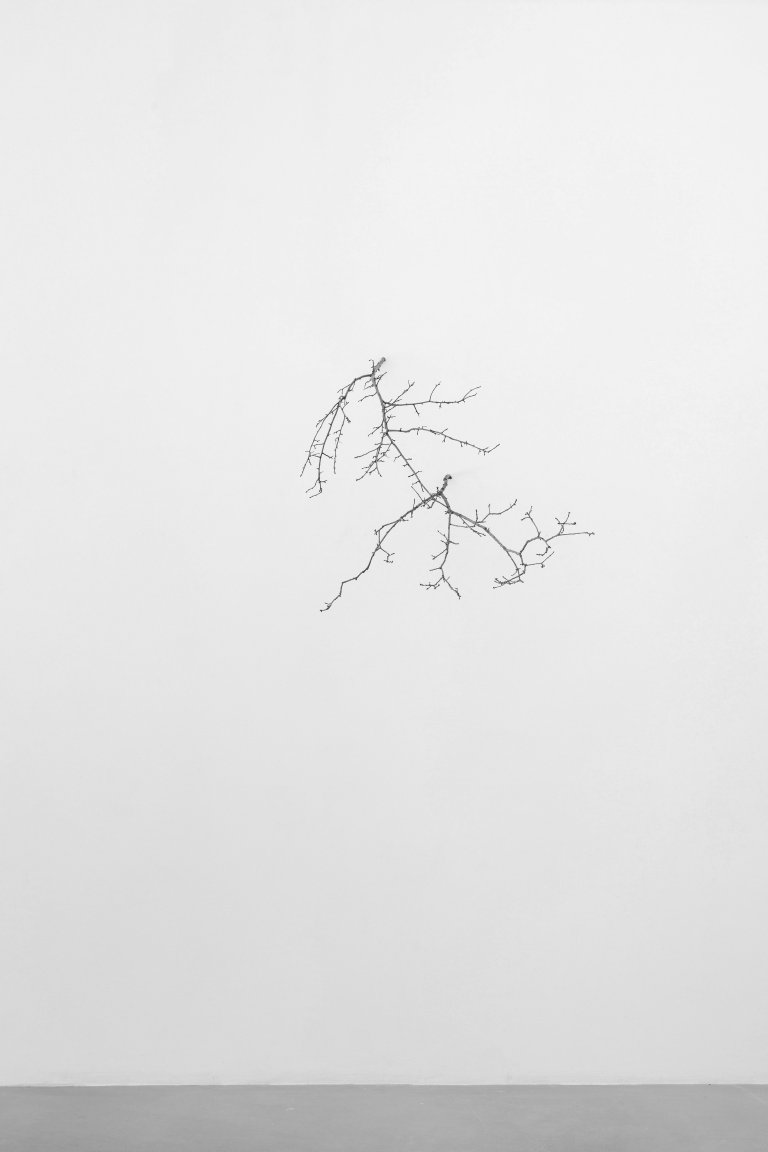 Two hundred suns with my son, 2013, 3 branches, varnish, 78 x 80 cm, 78 x 80 cm, 40 x 24 cm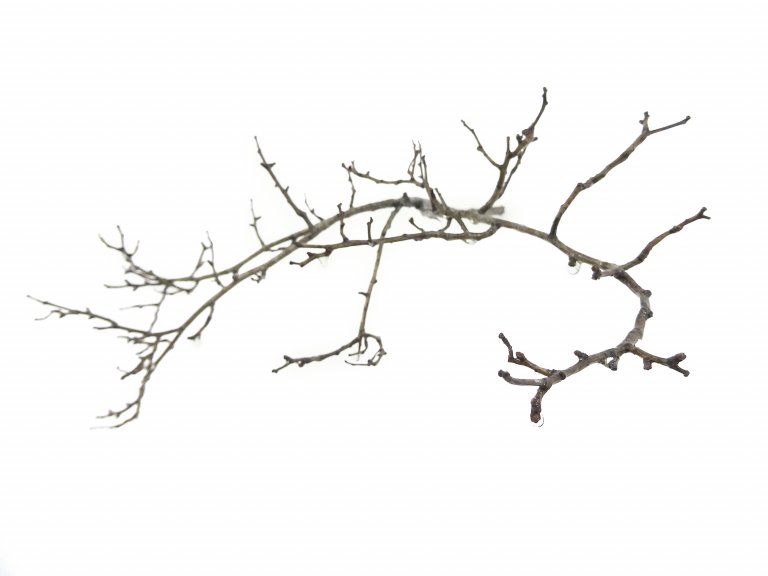 Two hundred suns with my son, 2013, detail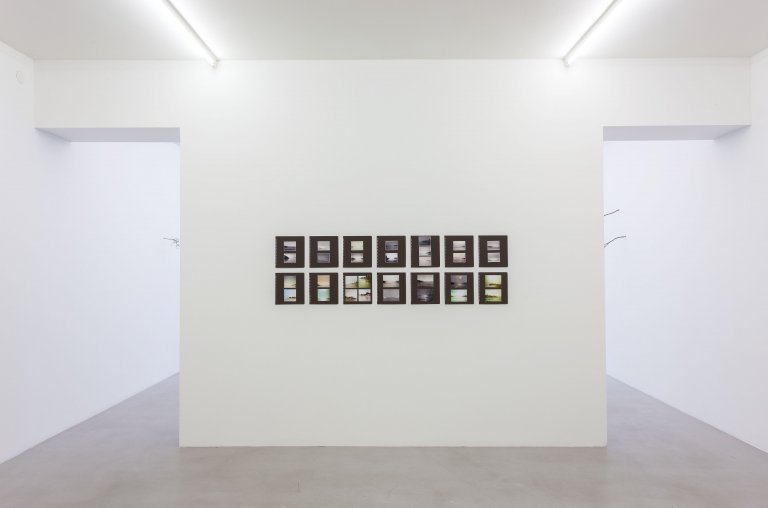 I picture the Island, 2012/2013, c-prints on paper boards, 14 parts, each 25 x 27 cm, installation 196 x 58 cm)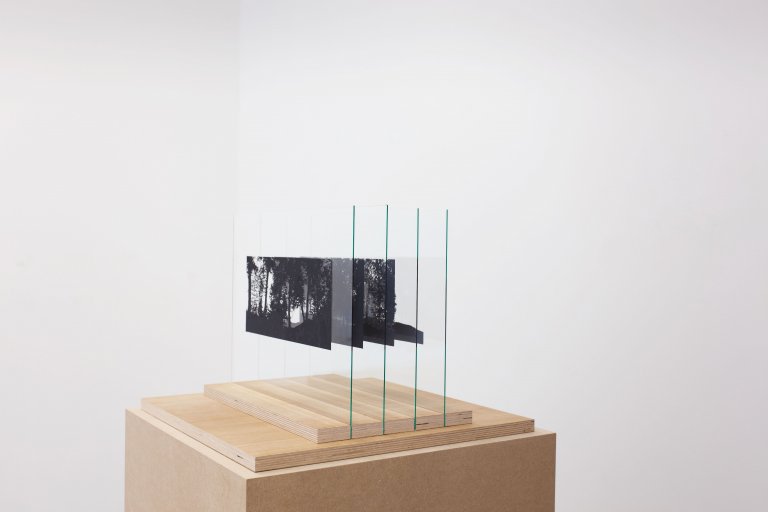 Diorama (out of the forrest), 2013, gouache on glass, MDF, 163 x 49 x 50 cm
Diorama (out of the forrest), 2013, gouache on glass, MDF, 163 x 49 x 50 cm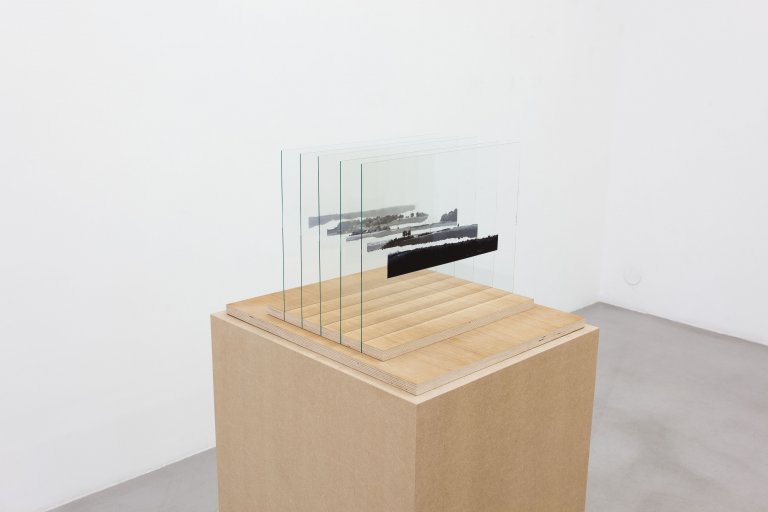 Diorama (meadow), 2013, oil on glass, MDF, 129 x 49 x 50 cm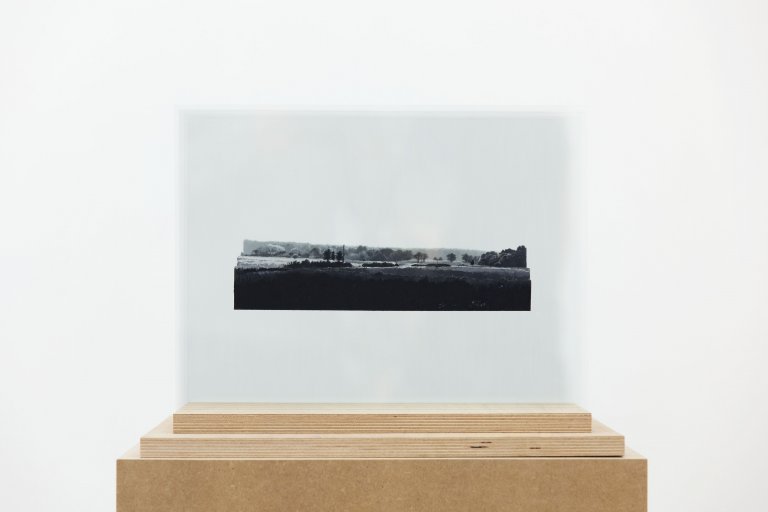 Diorama (meadow), 2013, oil on glass, MDF, 129 x 49 x 50 cm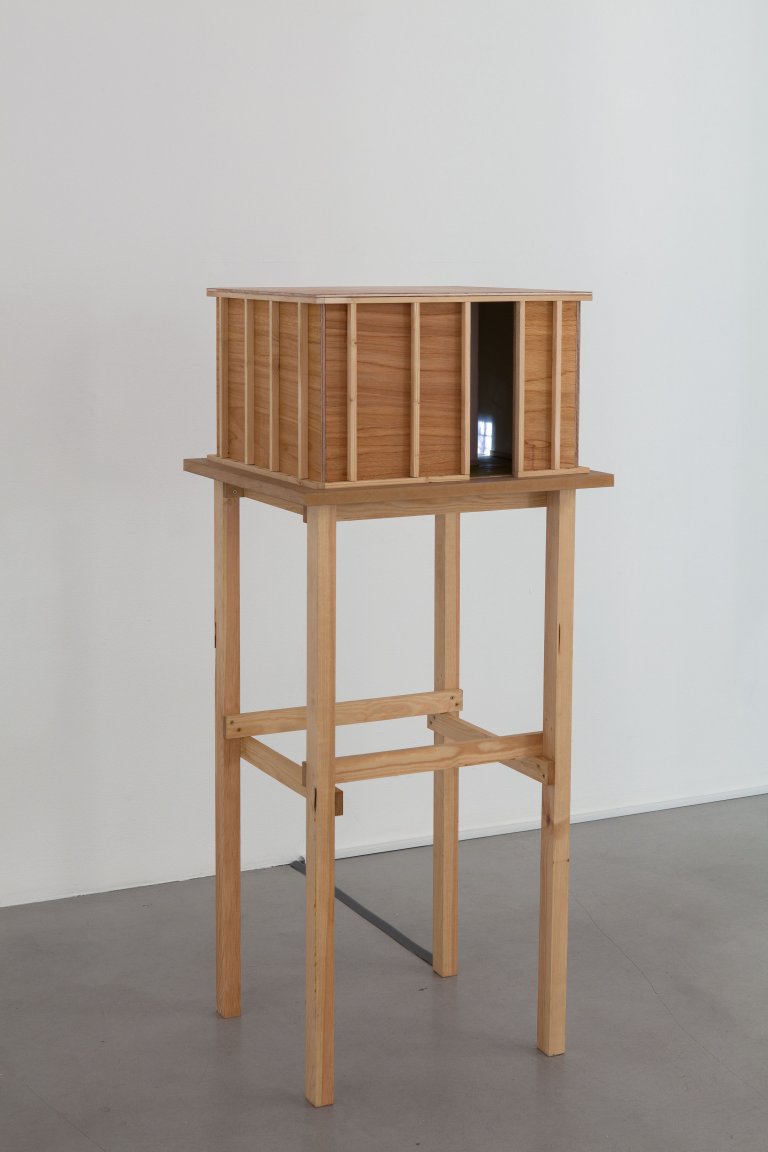 Noon, 2013, engine, magnifying glass, twigs, lamp, springs, wood, MDF, 140 x 58 x 54 cm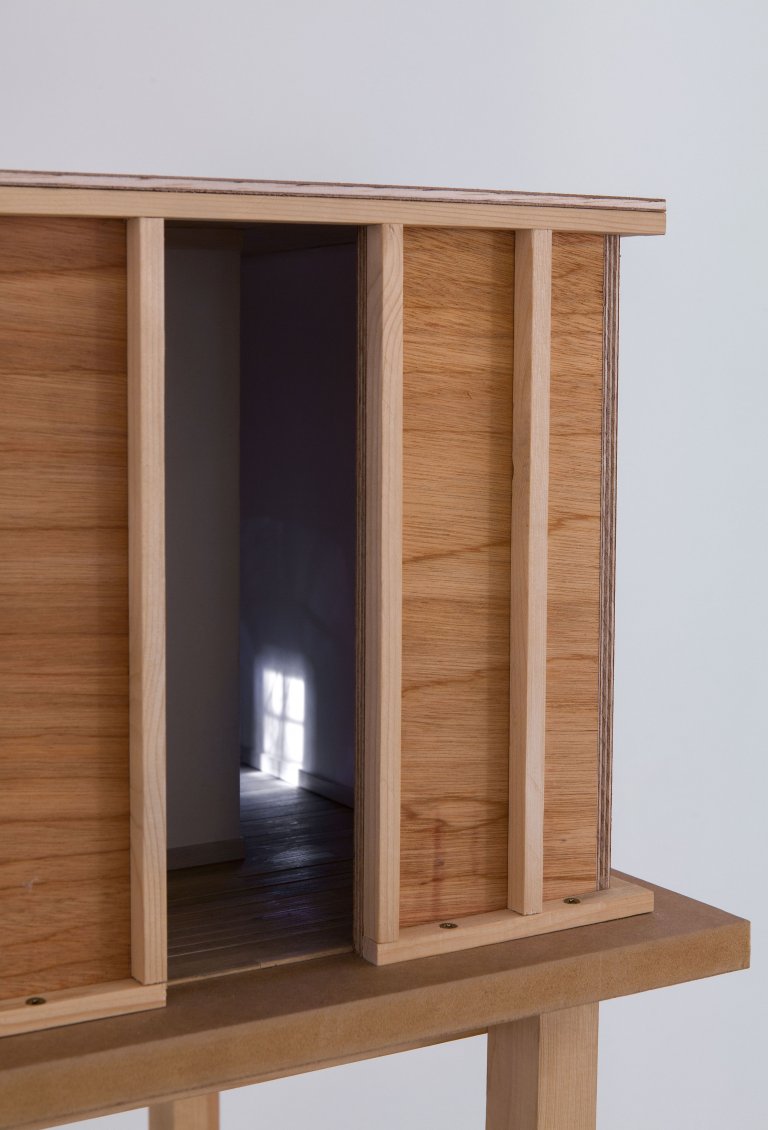 Noon, 2013, detail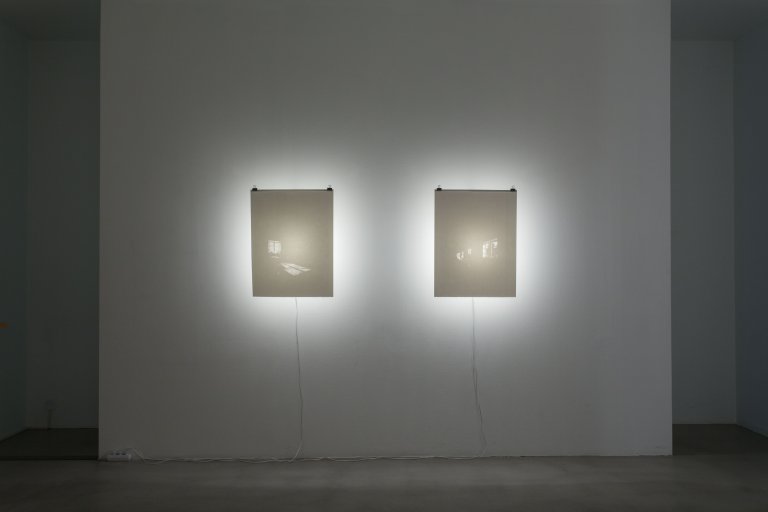 09:44, 2013, varnish on paper, light bulb, 76 x 56 x 21 cm; 07:01, 2013, varnish on paper, light bulb, 76 x 56 x 21 cm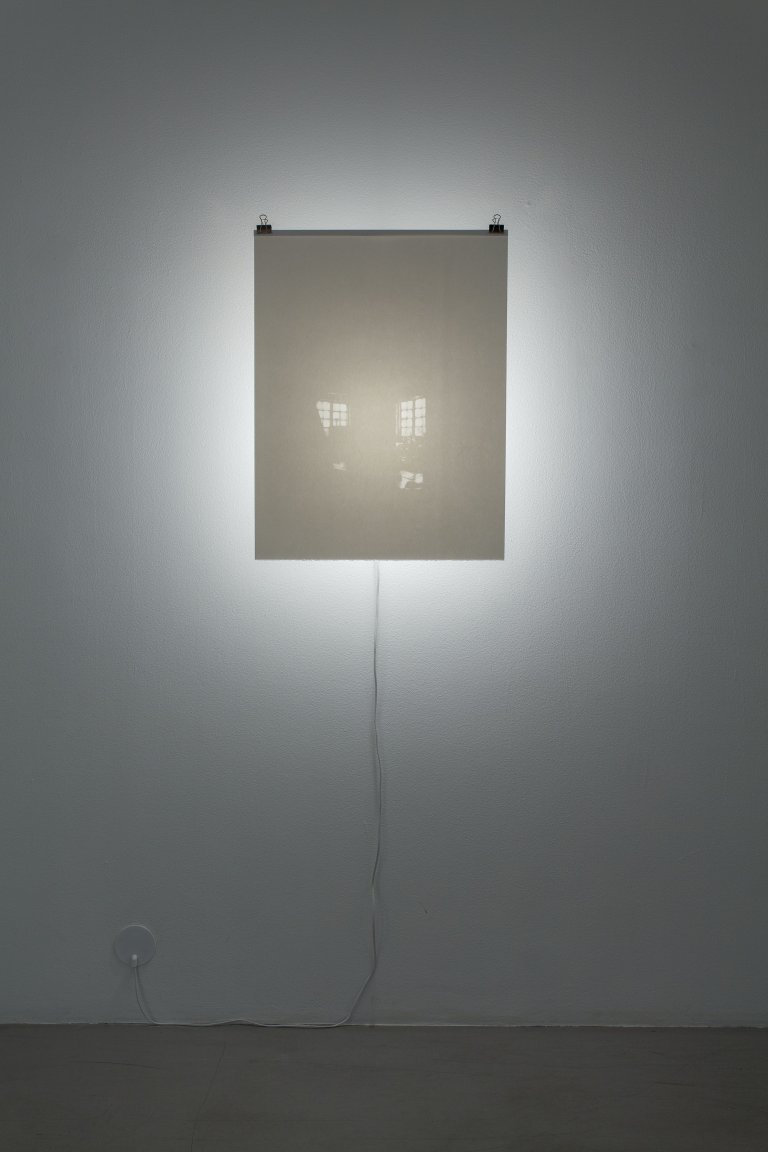 13:50, 2013, varnish on paper, light bulb, 76 x 56 x 21 cm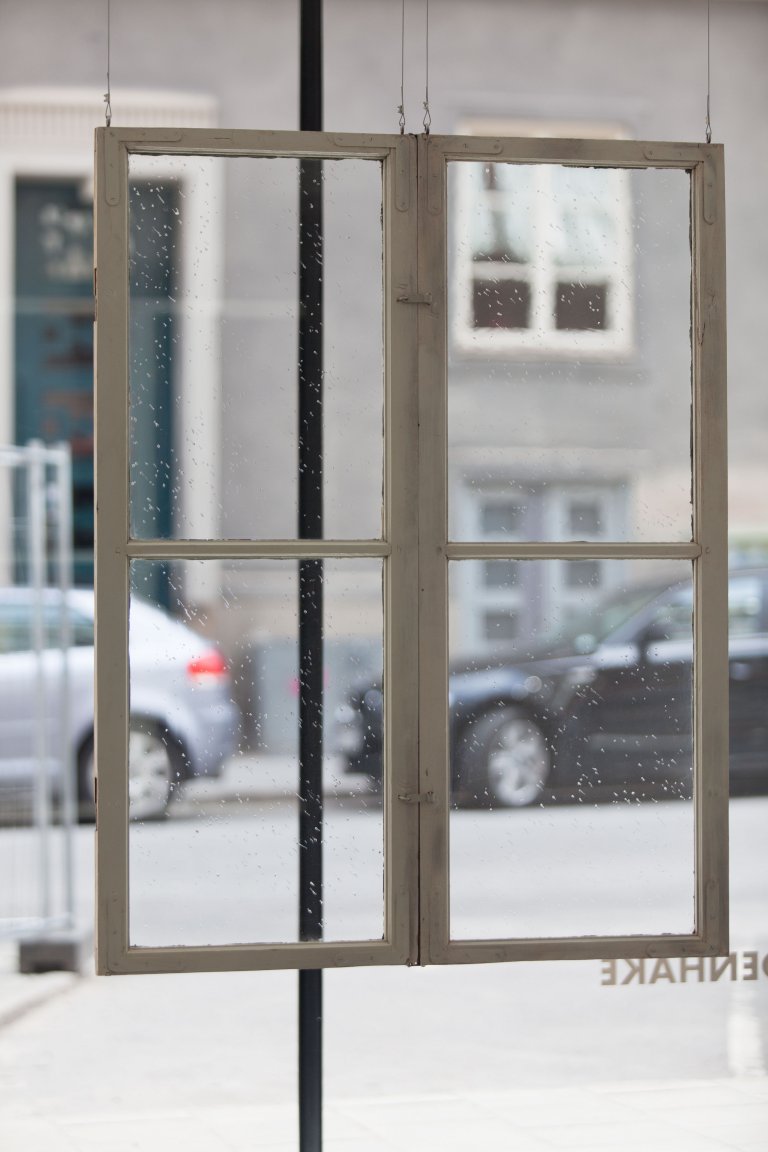 Between us, 2013, window, varnish, metal consol, 117 x 92 x 3 cm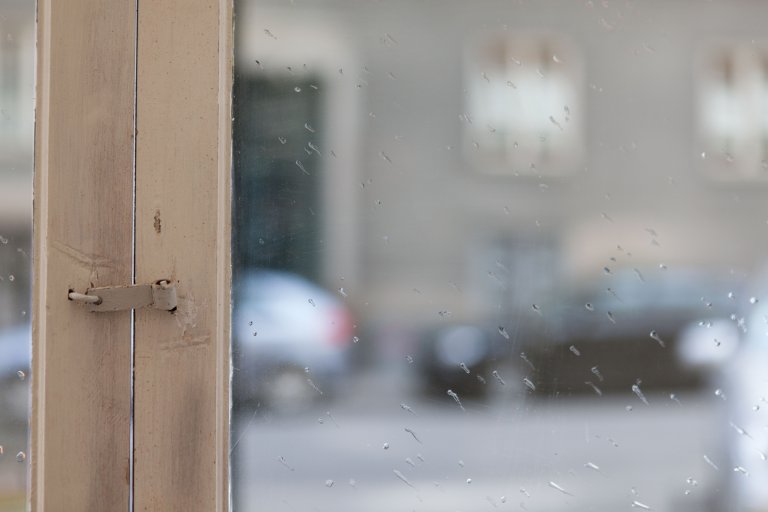 Between us, 2013, detail