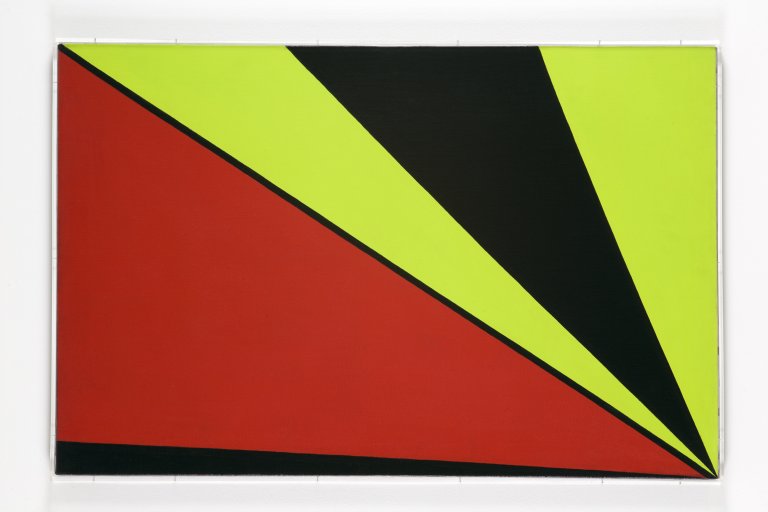 Davi, 1956, oil and damar on canvas, 60 x 92 cm
Berlin, June 30, 2006 - July 29, 2006
Galerie Nordenhake is pleased to present a solo show with Swedish artist Olle Baertling (1911-1981). Baertling gained international reputation as abstract painter with his painterly system of "Open Form" which he developed in the early 1950s. The open, acute angles and strong colour contrasts of his paintings evoke a special kind of movement that seems to stem from a dynamic interplay of unbound forces in infinite space.
read more
The exhibition gives a survey on Baertling's oeuvre and traces his artistic development in exemplary works. With works mainly from the 1950s the show is in particular focusing on Baertling's principle of the "Open Form" as well as his experiments with the constructivist pictorial language. Before experimenting with abstraction in the 1940s the self-taught artist had begun as a figurative painter. He was influenced by Henri Matisse and studied with Fernand Léger. Baertling didn't conceptualize or construct his pictures in advance, but painted intuitively and freehand. Especially important for his work were Auguste Herbin's two-dimensional, flat compositions. The French painter Herbin had started at the end of the 1930s to produce concrete paintings based on strict principles of flatness and simple geometric forms. Baertling himself had fundamental influence on Günter Frutrunk's development as a painter.
Each period of Baertling's oeuvre is characterized by typical forms and colours and thus proves the artist's systematic and meticulous exploration of painting. For instance the canvases of the 1950s are known for it's dynamic forms, colours and a particular size. In the 1960s the artist focused on the colours black, purple and his peculiar greenish white. Monumentality, red and magenta tones characterize the paintings of the 1970s. In addition to works from these decades we present paintings from his last period, such as the last canvas the artist painted before he died in 1981. Baertling's practice as a sculptor will be presented in the show with the work "Yayan" from 1971. The sculpture is an example for his dynamic constructions of rods of black steel, where the linear elements of his paintings seem to have acquired a life of their own.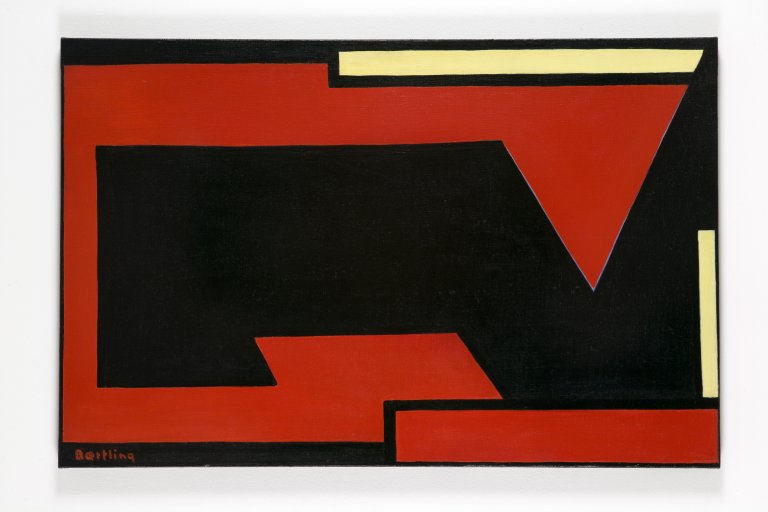 Madsikala, 1950, oil and dammar on canvas, 62 x 90 cm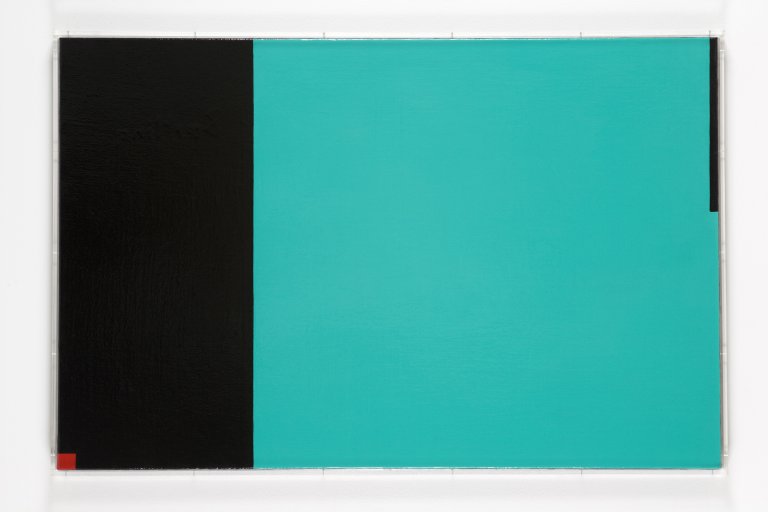 Vert noir rouge, 1952, oil and dammar on canvas, 60 x 92 cm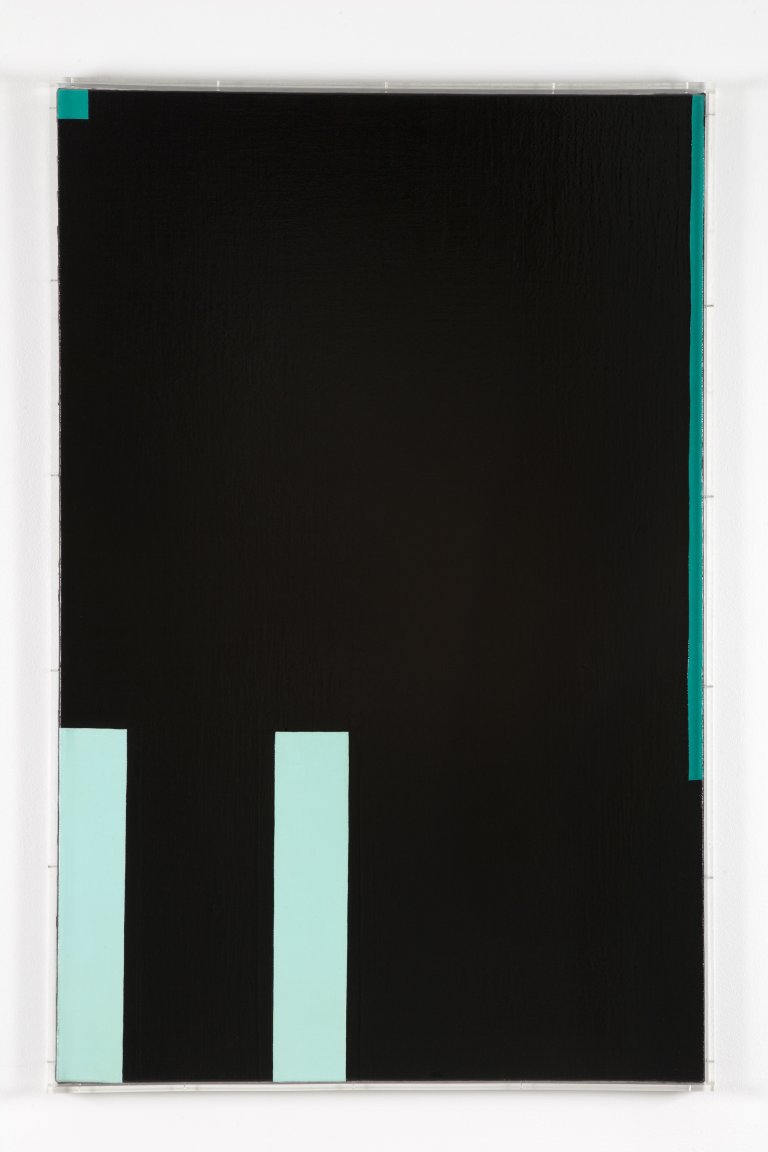 Noir blanc vert, 1952, oil and dammar on canvas, 92 x 60 cm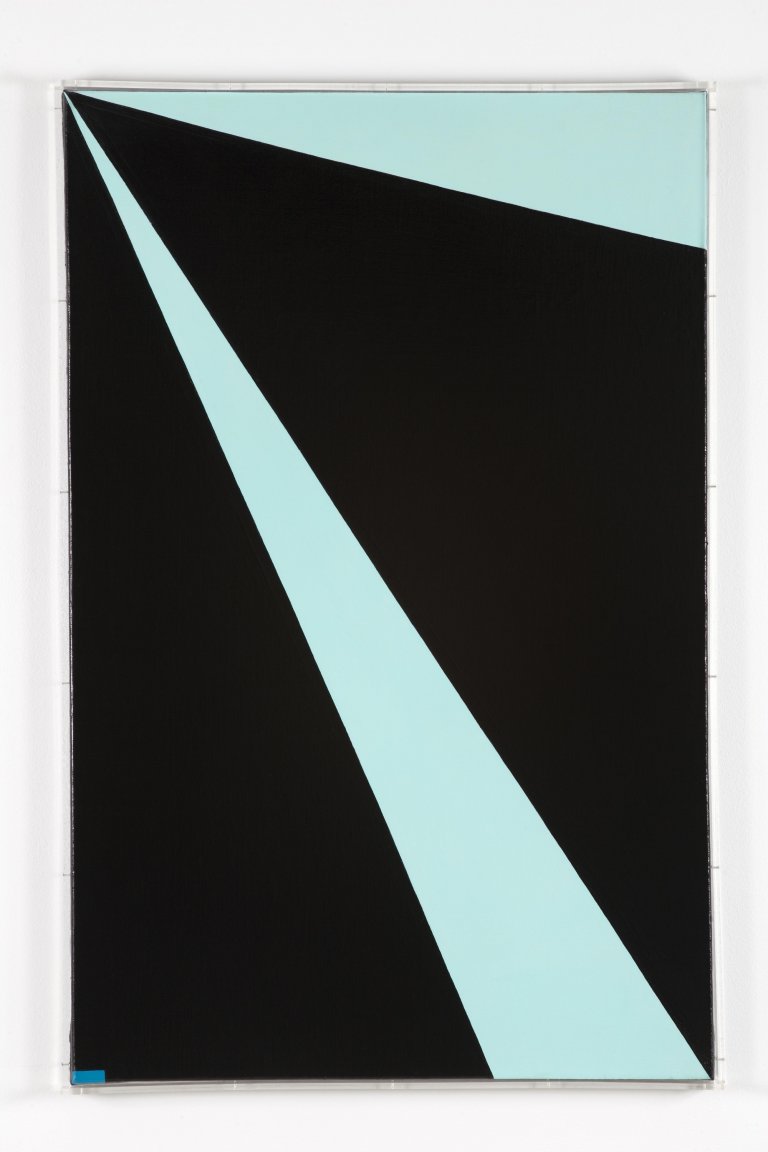 Aiyam, 1955, oil and dammar on canvas, 92 x 60 cm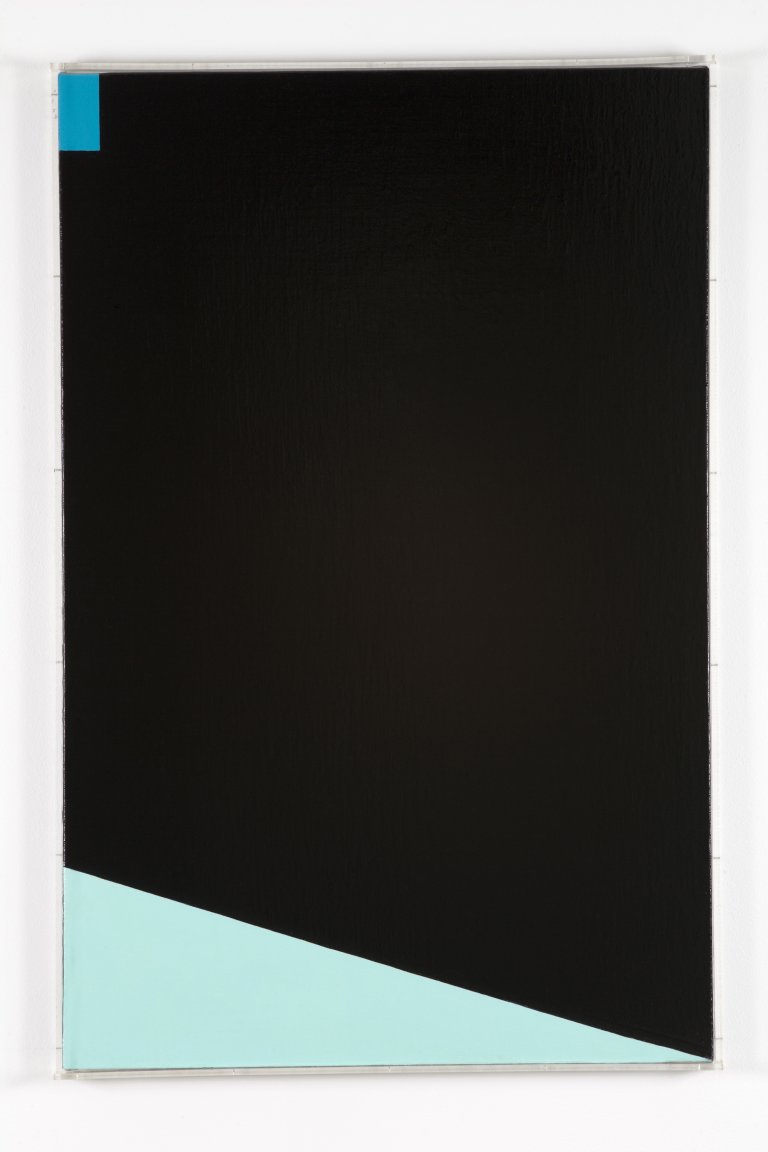 Asam, 1954, oil and dammar on canvas, 92 x 60 cm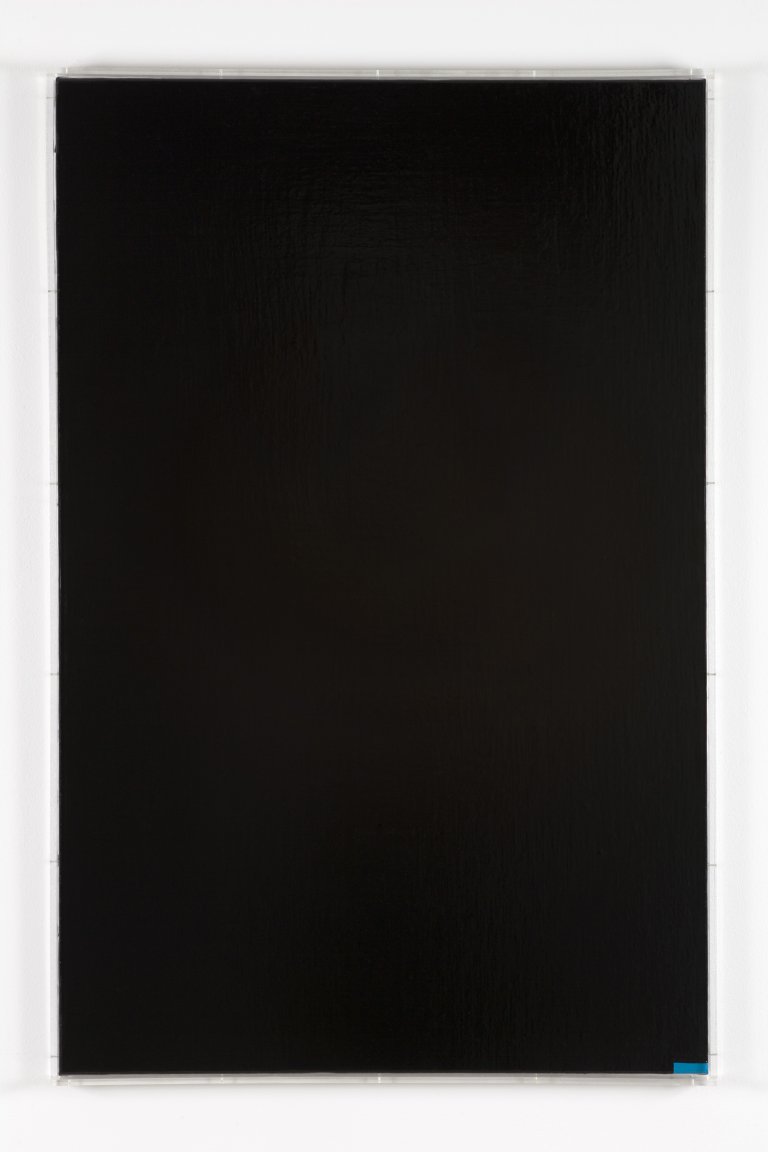 Dynamique noir bleu, 1954, oil and dammar on canvas, 92 x 60 cm
Ksard, 1980, installation view