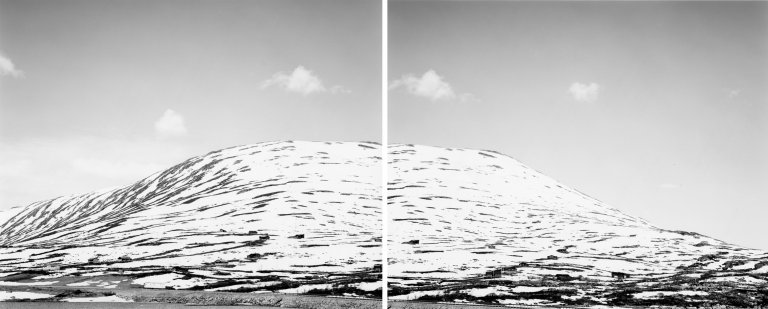 Strynefjellet III, 2002, c-print, framed, 2 panels, each 128 x 121 cm, Edition of 6
Walter Niedermayr »Walter Niedermayr«
Berlin, August 29, 2003 - October 01, 2003
Galerie Nordenhake has the pleasure to present a solo exhibition with the new works by Walter Niedermayr. This is his second show since the gallery opened its Berlin branch, in 2000. Niedermayr has gained worldwide recognition with his large-scale mountainous landscapes, often organised in diptychs or polyptychs, that stretches the limits between realistic representation, poetic creation and abstract art.
This show contains several new works depicting sceneries in Norway and the Alps. As often is the case, the mountains in Niedermayr's compositions seem to be reduced to a kind of white deserts, animated by a few coloured dots (people), or by black lines (electric wires), and geometrical forms (houses and constructions). Niedermayr's works reveal the strange form of beauty expressed in these contemporary landscapes - a beauty that lies very far from the one found in mythological or romantic images of wilderness, offered to us in the genre of painting or by items generated by the tourist industry. The landscape appears as a hybrid of form and content, impregnated with structures as well as aesthetics of its own.
As a counterpoint to these well-known and characteristically expansive exterior motifs, the gallery is proud to show some of Niedermayr's - perhaps lesser known - "interiors". The observer acquainted with Niedermayr's imagery and expression will nevertheless finds striking similarities. His formal precision and ability to let environments appear in a diffuse light where spaces and colours are illuminated and stretched between the visible and the invisible, is as present here as always. Like the most remote Alpine tracts, his indoor scenes reveal the same subtle qualities of spaces - qualities that span the bridge between sober eeriness and poetic delimitation.
A major Walter Niedermayr retrospective is currently on display at the Museum der bildenden Künste in Leipzig. The exhibition has earlier been shown at Kunsthalle Wien and Kunstverein Hannover and will later be touring to Württembergischer Kunstverein Stuttgart and Museion - Museum für Moderne und Zeitgenössische Kunst, Bozen, Italy. A new, comprehensive catalogue is also available: Zivile Operationen/Civil Operations (Ostfildern: Cantz Verlag, 2003).
Other recent Solo Exhibitions by Walter Niedermayr include Stadtgalerie Schwaz, Tirol; Brotfabrik Berlin; Galerie Meyer Kainer, Wien; and Centre pour l'image contemporaine, Genève. Walter Niedermayr has taken part in numerous international Group Exhibitions such as "Der Berg" Heidelberger Kunstverein; "Mo(u)numental" Tiroler Landesmuseum Ferdinandeum, Innsbruck; "Stanze II" Museion, Bozen; "The Politics of Place", Bildmuseet Umeå (tour in Scandinavia); "Contemporary Photography II: Anti-Memory", Yokohama Museum of Art; "Desert & Transit", Schleswig-Holsteinischer Kunstverein - Kunsthalle zu Kiel, Museum der bildenden Künste, Lepizig; "Tomorrow Forever", Kunsthalle, Krems; "Insight - Out", Kunstraum Innsbruck. Walter Niedermayr is born 1952 in Bozen, Italy, where he lives and works.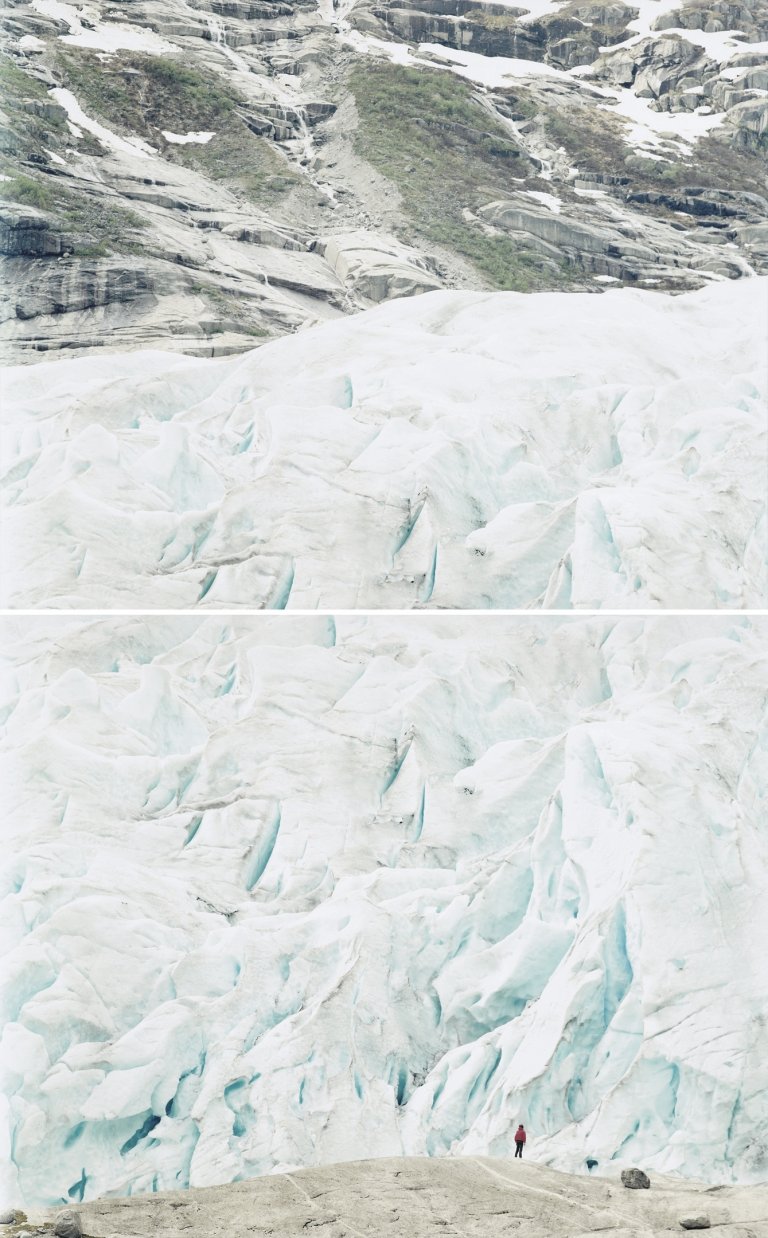 Nigardsbreen I, 2002, C-print, 2 panels, each 104 x 131 cm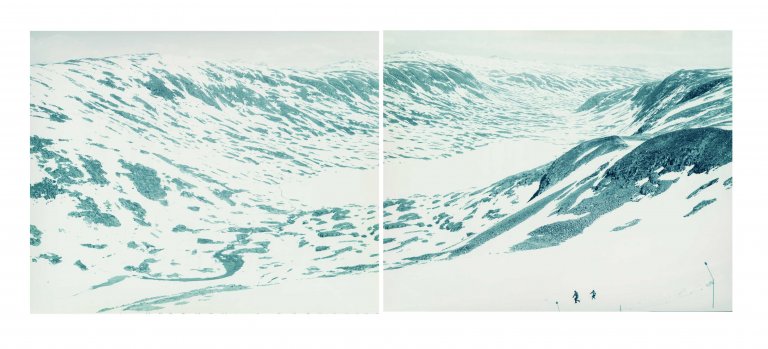 Strynefjellet III, 2002, c-print, framed, 2 panels, each 128 x 121 cm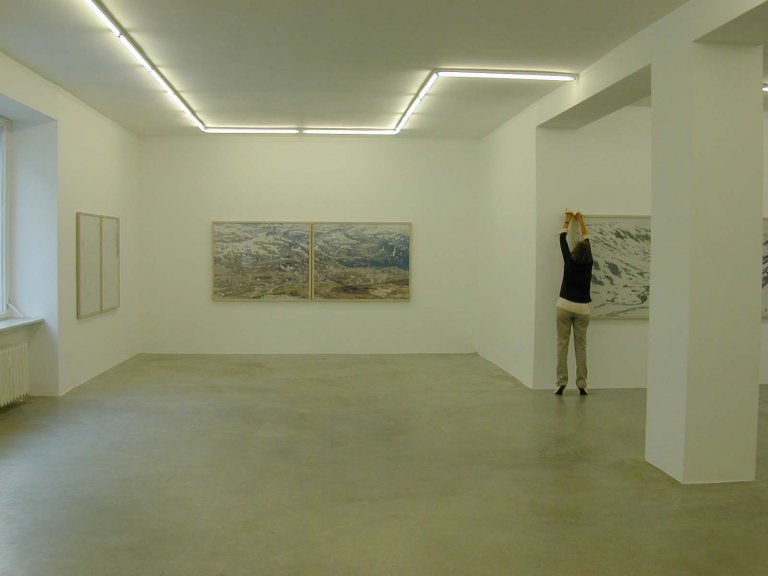 Installation