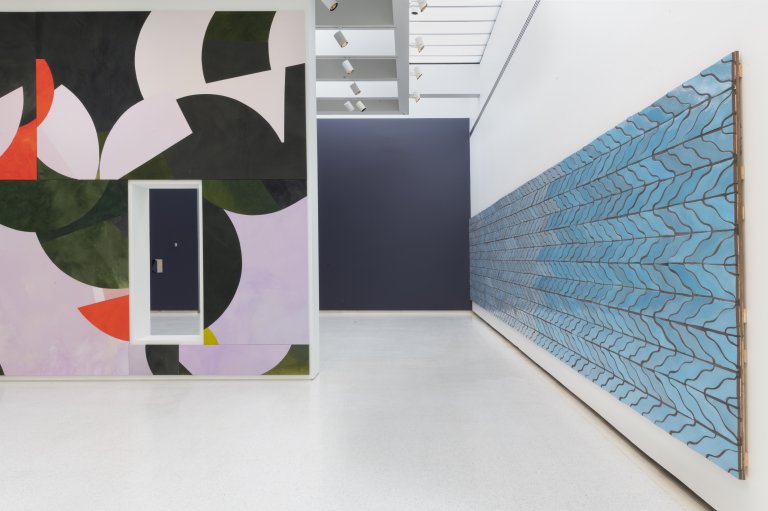 Installation view "Carnegie International", Carnegie Museum of Art, Pittsburgh 2018
Sarah Crowner
Sarah Crowner (1974) was born in Philadelphia; she lives and works in Brooklyn, New York.
She has a major upcoming solo exhibition at the Amparo Museum in Puebla, Mexico, opening 2022. Recent projects include individual and group exhibitions at the KMAC Museum, Louisville, Kentucky, USA (2018); a participation in the 57th Edition of Carnegie International (2018); the permanent installation at the Wright Restaurant, Salomon R. Guggenheim Museum (2017) and the solo exhibition Beetle in the Leaves at MASS MoCA (2016). She has participated in various group exhibitions at MAZ - Museo de Arte Zapopan, Carnegie Museum of Art (2021), American Academy of Arts and Letters, Kentucky Museum of Art and Craft (2018), Mass Moca, North Adam, MA (2017), the Jewish Museum, NY (2015), WIELS Contemporary Art Centre and MoMA (both 2013), among others. In 2013, she participated in a major survey exhibition on abstract painting at Walker Art Center in Minneapolis. She was part of the 2010 Whitney Biennial, curated by Francesco Bonami and Gary Carrion-Murayari. Her works have been shown at White Columns in New York, Contemporary Art Museum St. Louis, curated by Anthony Huberman, which traveled to ICA in London, Museum of Contemporary Art Detroit, de Appel in Amsterdam, Culturgest in Lisbon (2010), as well as DAAD Galerie, Berlin (2008).
 Recently, Crowner designed the scenography and costumes for Jessica Lang's Garden Bluewith the American Ballet Theatre (2018) as well as the scenography for a revival of Robert Ashley's Perfect Lives (2012), which travelled to Marfa, Texas and then on to venues in Europe.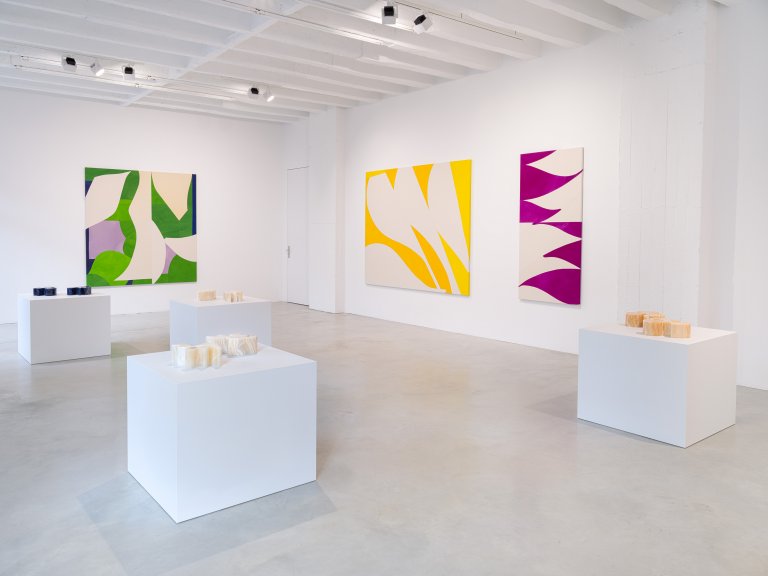 Installation view "Plant Based", Galerie Nordenhake, Berlin 2021
An Ocean Between the Waves, 2021, acrylic on canvas sewn, 289.6 x 193 cm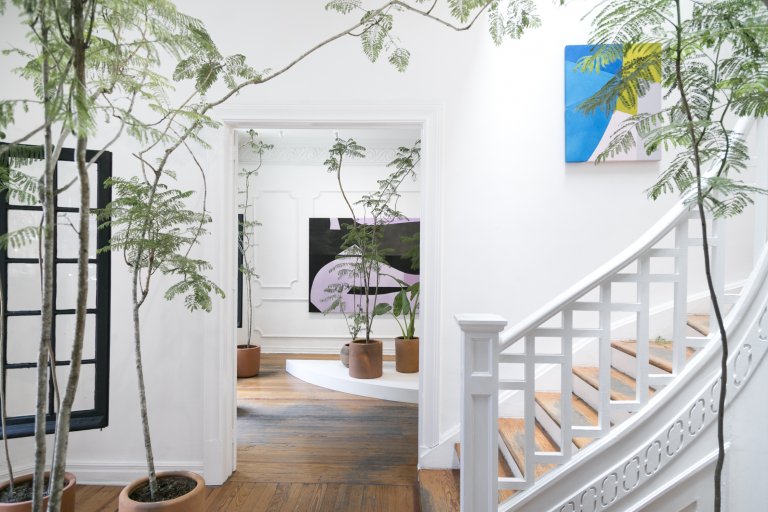 Installation view "Post Jacaranda", NHMX, Mexico City 2019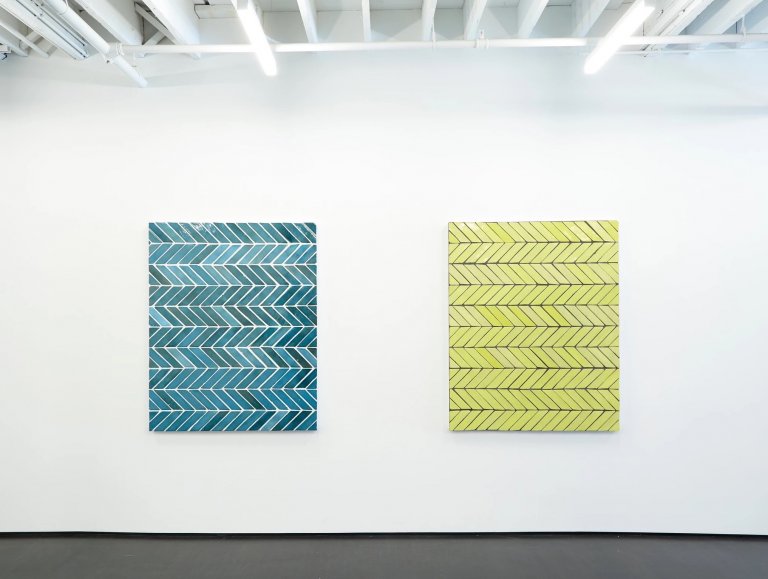 Installation view "Clay Bodies: Moving Through Ceramics", KMAC Museum, Louisville, KY, 2018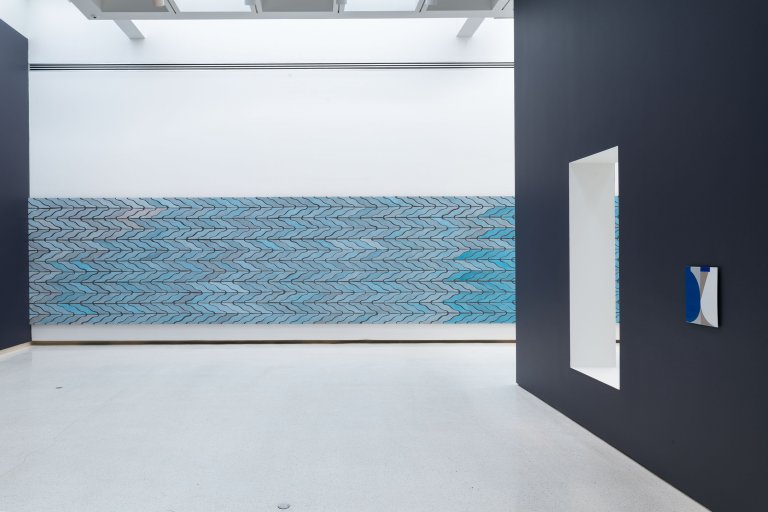 Installation view "Carnegie International", Carnegie Museum of Art, Pittsburgh 2018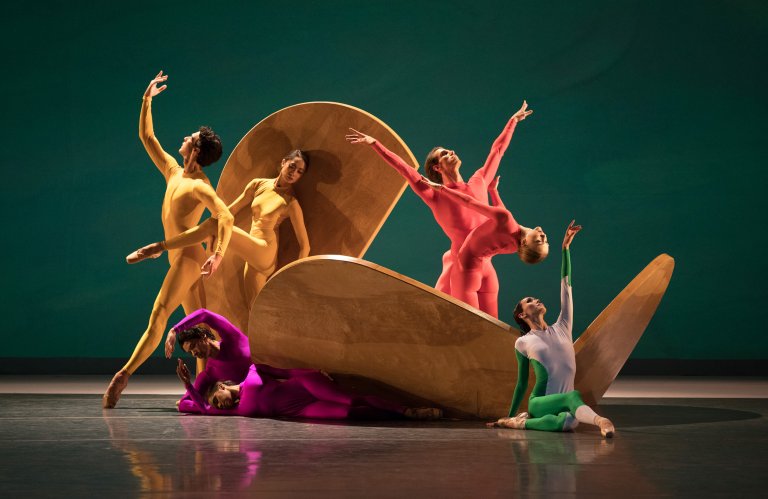 American Ballet Theatre: Jessica Lang & Sarah Crowner, Guggenheim Museum, New York 2018
Swimming pool, Fundacion Casa Proal – Artist Residency, Veracruz, Mexico 2018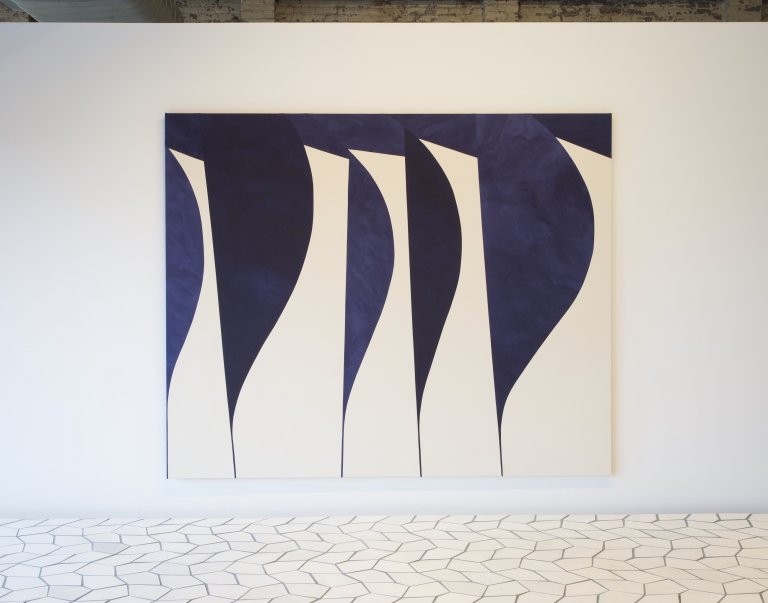 Installation view "Sarah Crowner – Beetle in the Leaves", MASS MoCA, Massachusetts 2016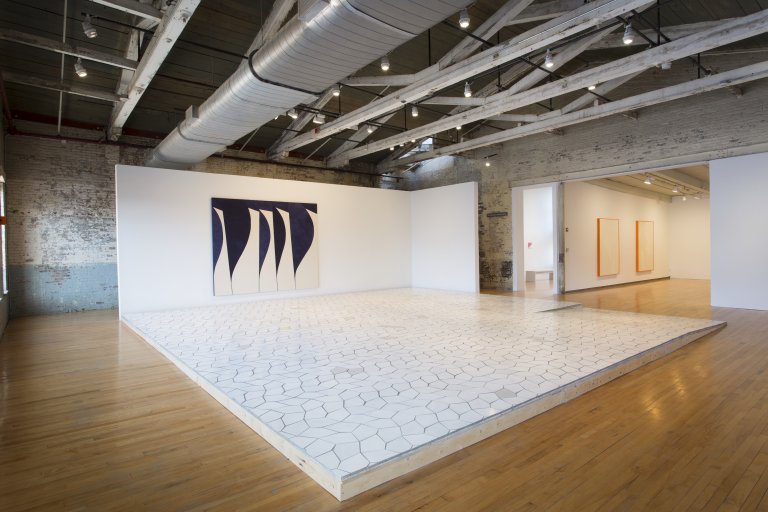 Installation view "Sarah Crowner – Beetle in the Leaves", MASS MoCA, Massachusetts 2016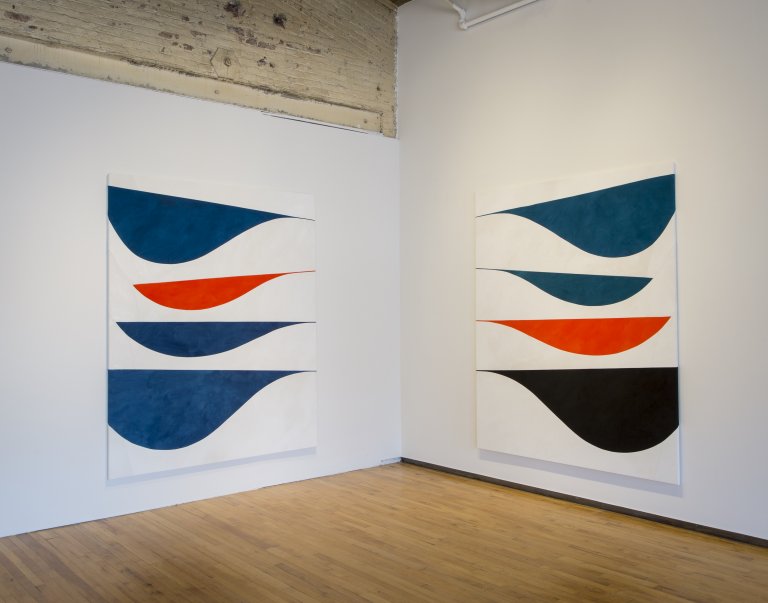 Installation view "Sarah Crowner – Beetle in the Leaves", MASS MoCA, Massachusetts 2016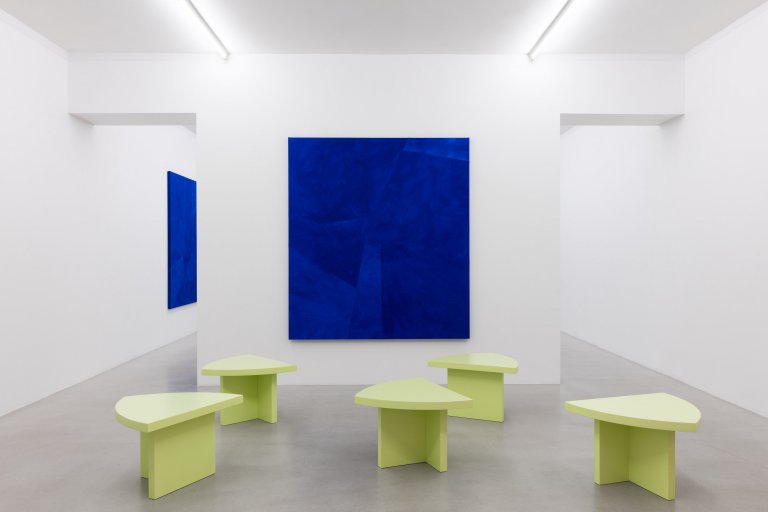 Installation view "Sarah Crowner – Tutsi Baskets", Galerie Nordenhake Stockholm 2016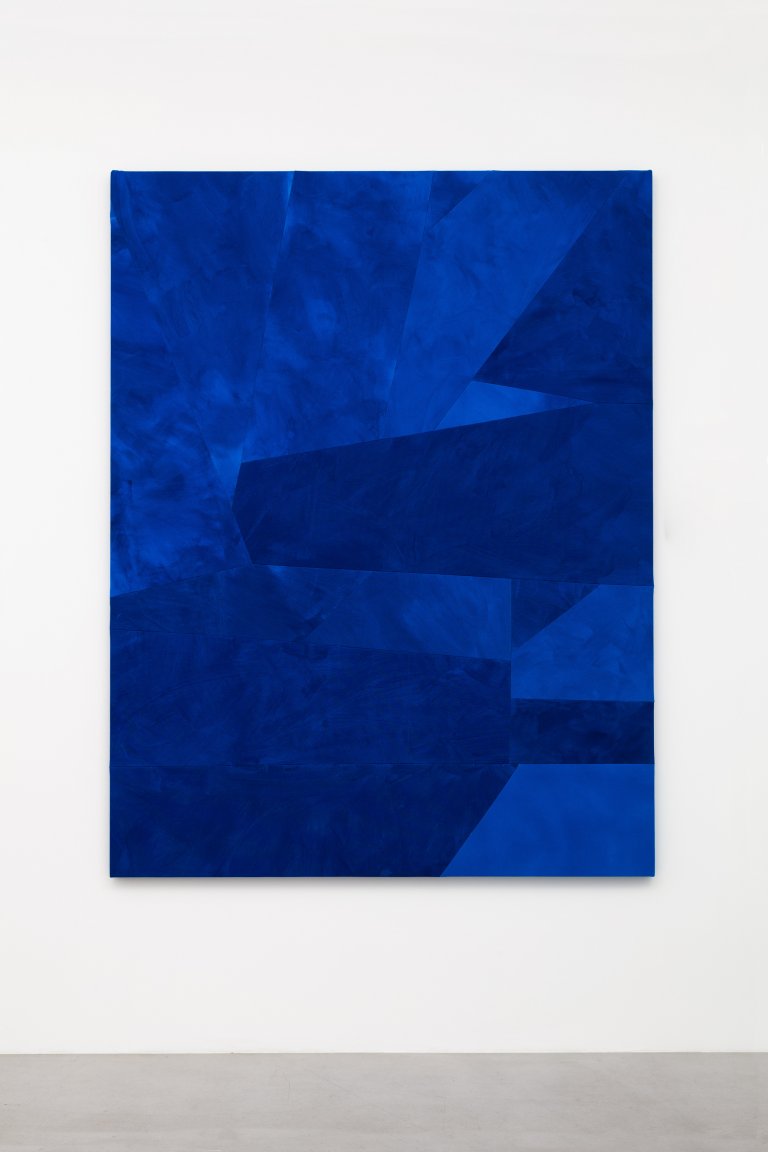 Untitled, 2016, acrylic on canvas, sewn, 198 x 152.5 cm
Rotated Hands and Flowers, 2014, oil on linen, 152.5 x 122 each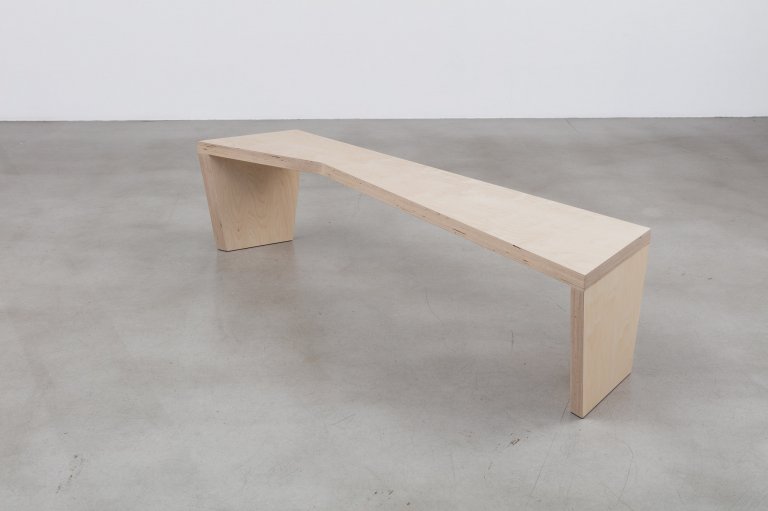 Bench (Open Angle), 2016, laquered plywood, 45 x 165 x 46 cm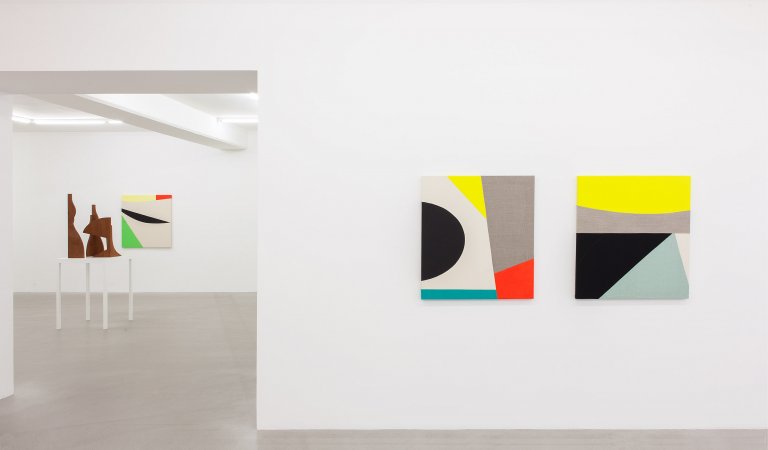 Installation view "Sarah Crowner – Rehearsal", Galerie Nordenhake Stockholm 2012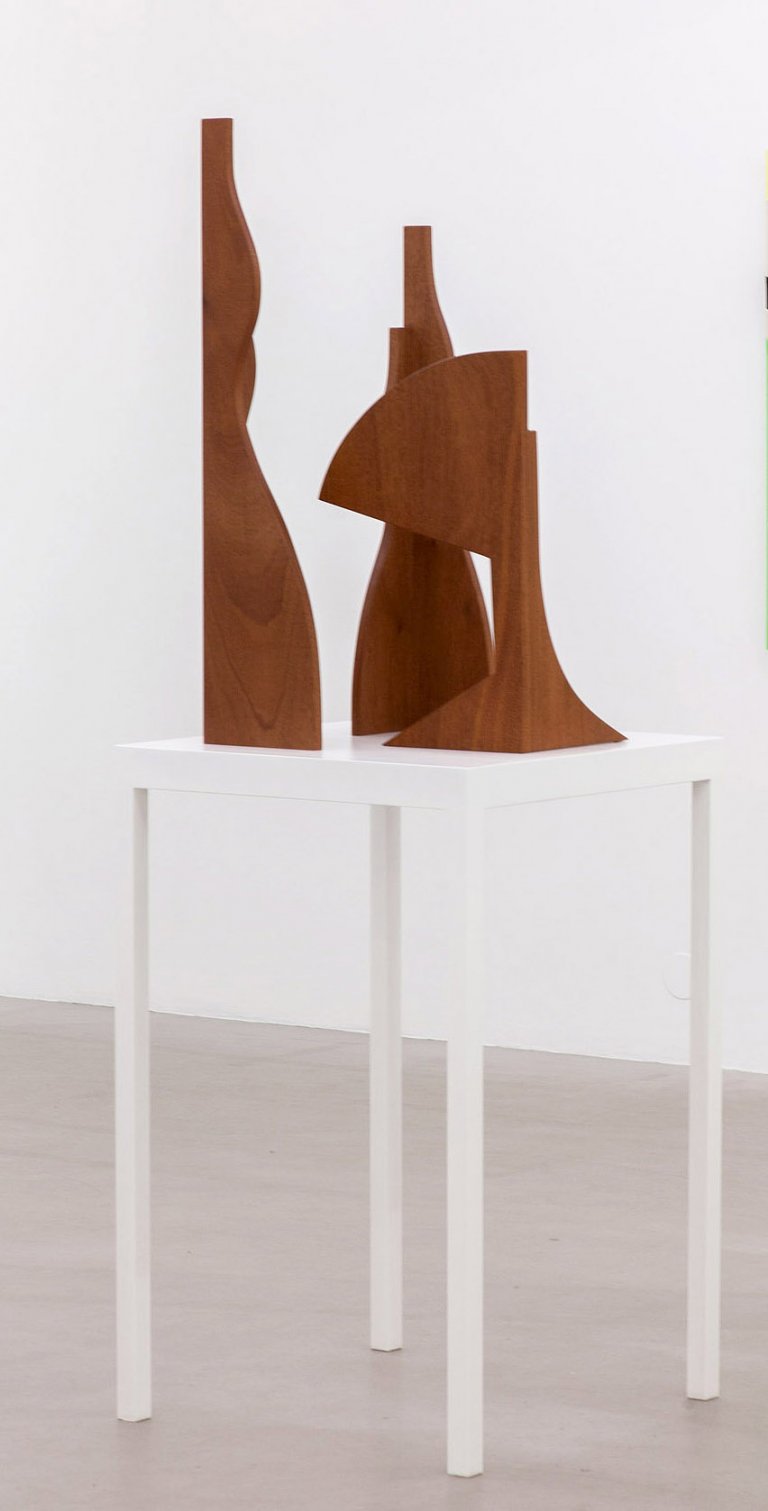 Untitled, 2012, Stained mahogany, table, 58 x 24 x 28 cm, 76 x 16.5 x 15 cm, 91 x 22 x 19 cm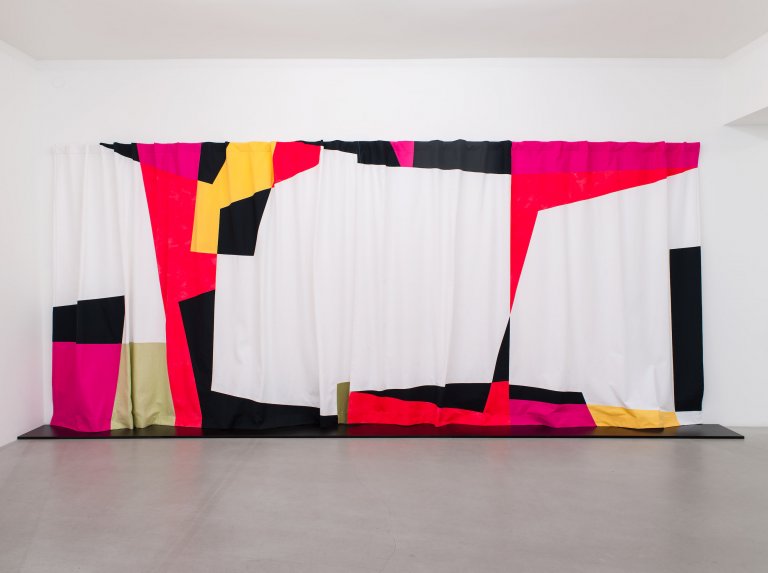 Kurtyna Teatru (after Maria Jarema), 2012, fabric paint on canvas, 200 x 600 cm