Installation view "Karl Larsson – Washing Rimbaud's Heart", Kunstverein Graz 2016
Karl Larsson
Karl Larsson (born 1977) lives and works in Kristianstad, Sweden.
Larsson has exhibited in solo exhibitions in venues such as Portland Institute for Contemporary Art, Portland (2015), Hamburger Kunstverein, Hamburg (2014), Castillo/Corrales, Paris (2013), Signal, Malmö (2012), CAC, Vilnius (2011), and Corner College, Zurich (2011), Index, Stockholm (2010), Neuer Aachener Kunstverein, Aachen (2010), Jan van Eyck Academy, Maastricht (2009). Group exhibition venues include Frutta, Rome (2013), NGBK, Berlin (2012), and Parra/Romero, Madrid (2012), HIAP, Helsinki (2011), and 6th Momentum Biennial, Moss (2011), Passerelle FAC, Brest (2010), Modernautställningen, Moderna Museet, Stockholm (2010), and Ystad Konstmuseum, Ystad (2010).
Larsson has five published books of poetry. His book Form/Force was published in a German translation by Walther König Verlag and an English translation by Black Square Press, both in 2013. 
Am I swarming out of myself?, 2016, bronze, acrylic paint, camera, 18 x 17 x 15 cm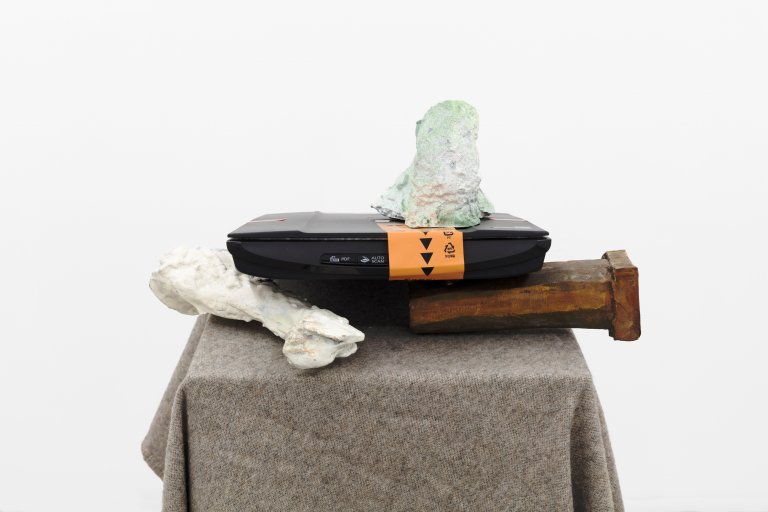 Is dialogue an addition?, 2016, bronze, acrylic paint, pastel stick, scanner, 42.5 x 40 x 21 cm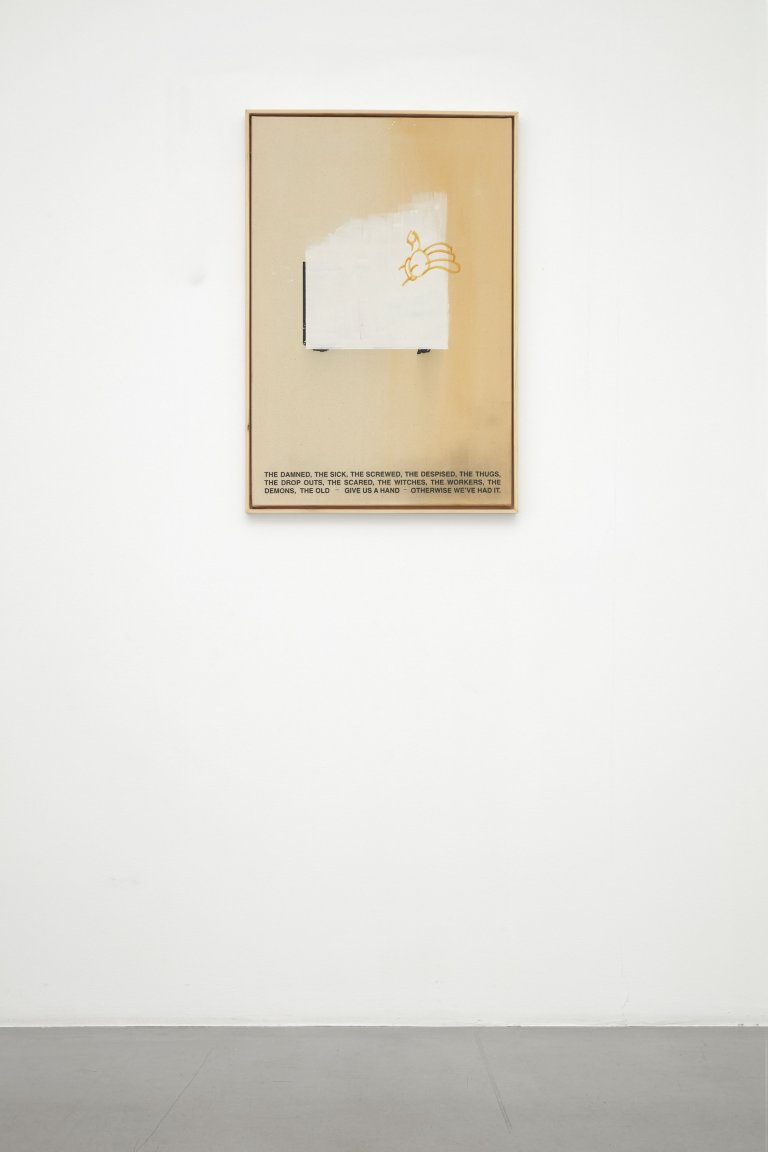 The Devil's party, 2016, rabbit skin glue, marker, pigment, 
UV print on cotton canvas, 82,8 x 56,3 cm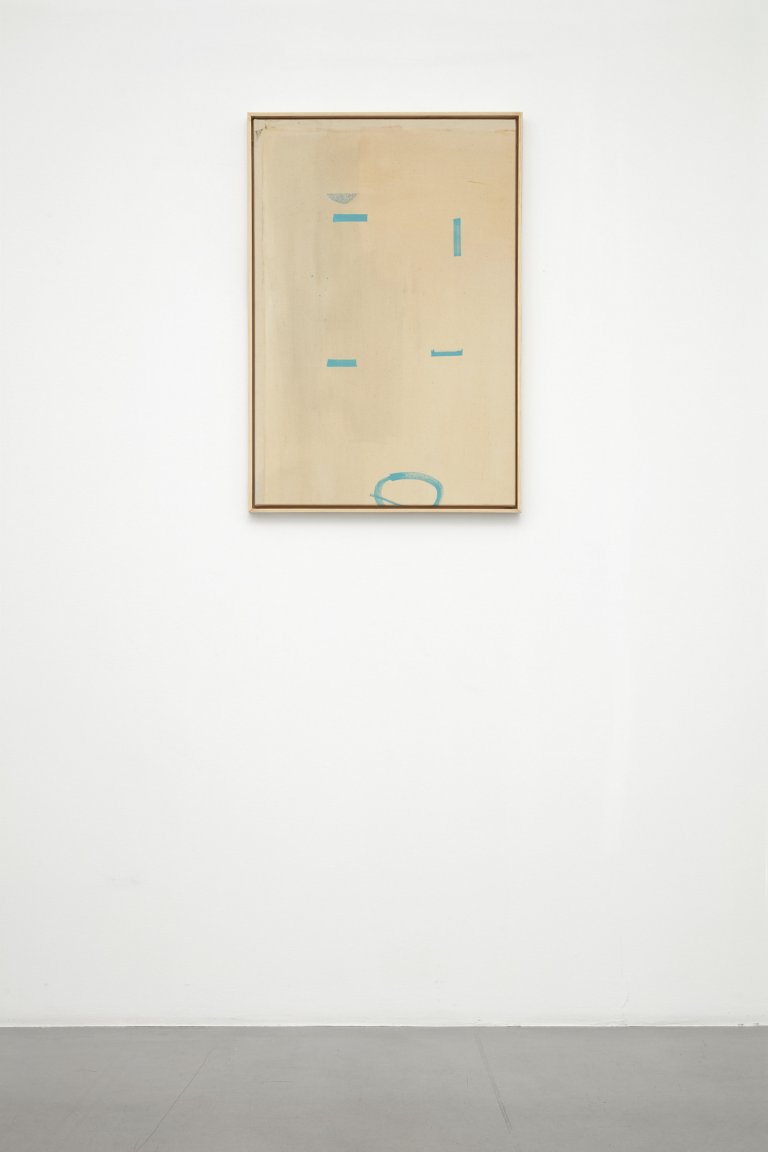 RGB, curious?, 2016, rabbit skin glue, marker, pigment, 
UV print on cotton canvas, 82,8 x 56,3 cm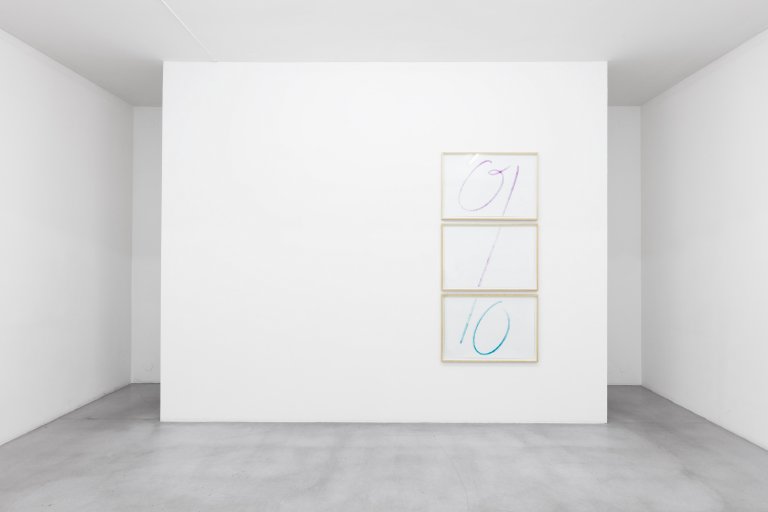 Bubbles, 2016, screenprint on paper, triptych, 60.5 x 86.5 cm
To follow what death does not touch!, 2014, metal, 45 x 313.5 x 31 cm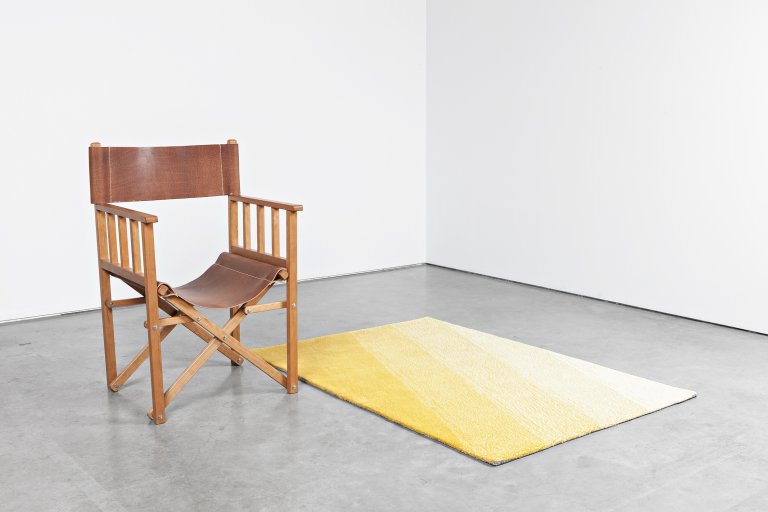 1:1, 2013, leather, cherry wood, metal, 70 × 70 × 95. Photo: UKS and Vegard Kleven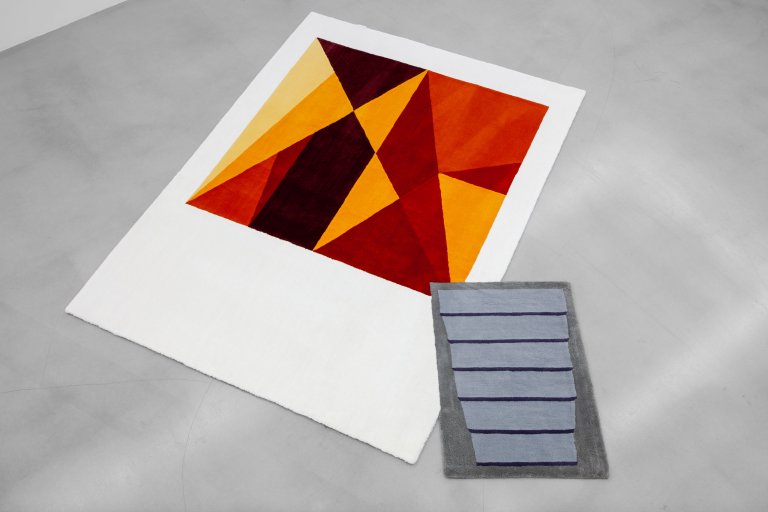 Ostomachion Carpet (Stage For Poetical Assumption), 2013, handtufted carpet, 300 x 300 cm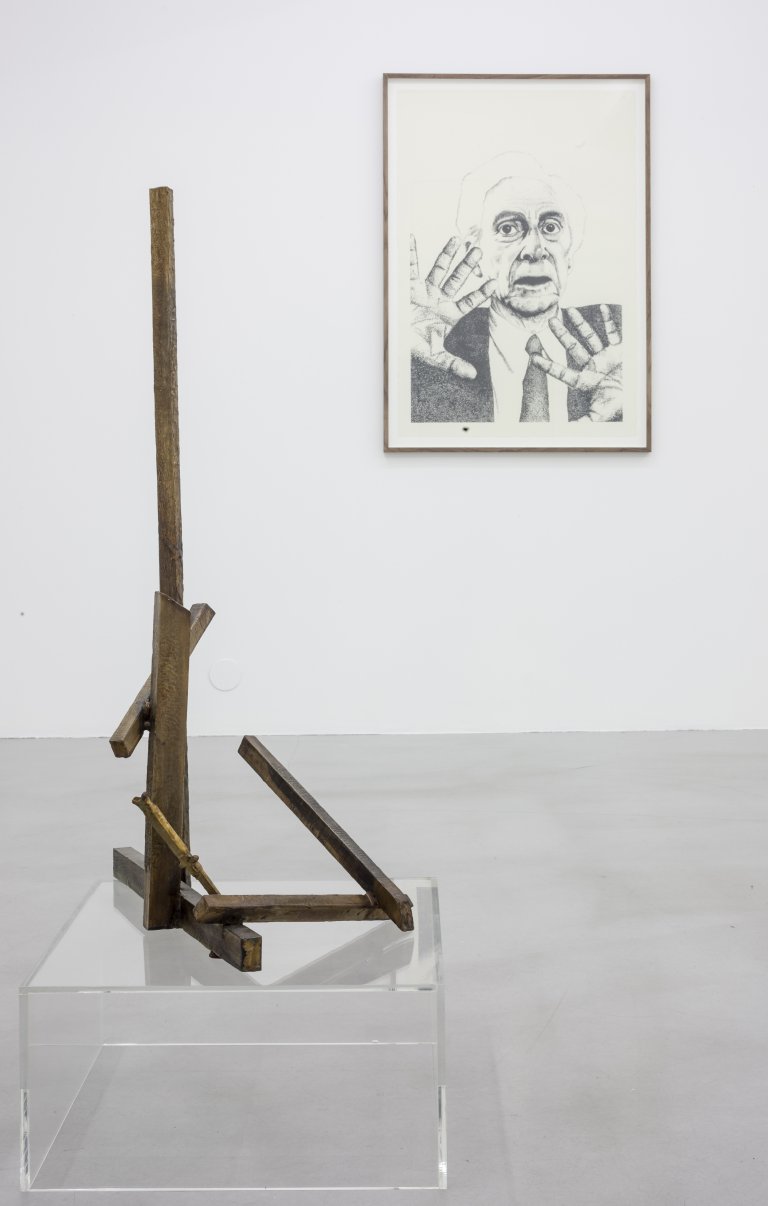 Installation view "Karl Larsson – Cut up, written over and eventually recovered", Galerie Nordenhake Stockholm 2013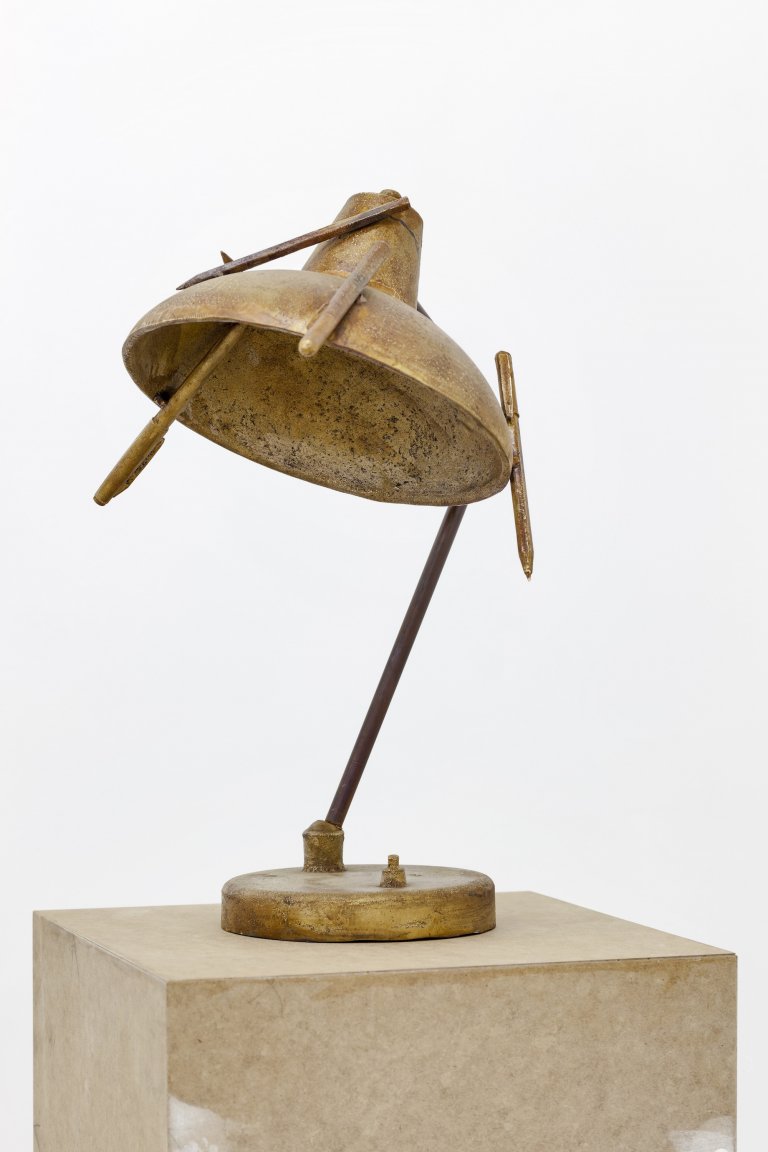 Binding Light, 2013, bronze, 41 x 30 x 29 cm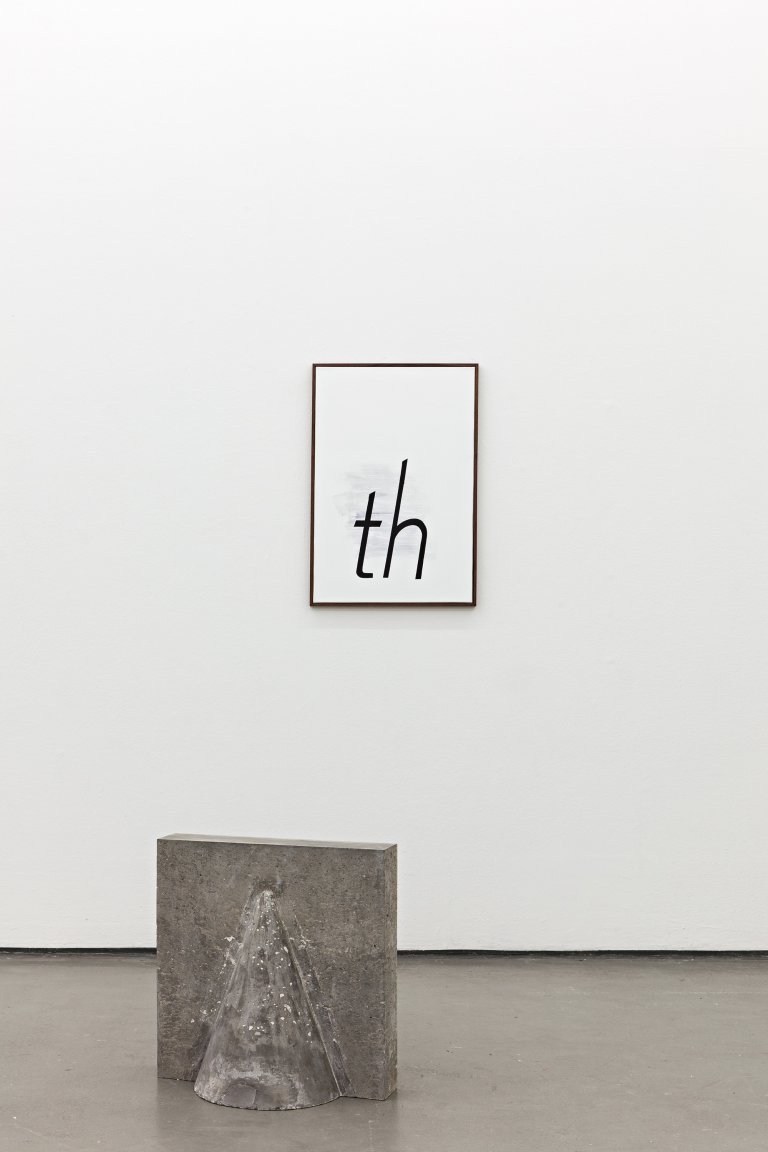 You must be able to interrupt a friendly conversation at all moments, 2013, concrete, 60 x 60 x 26 cm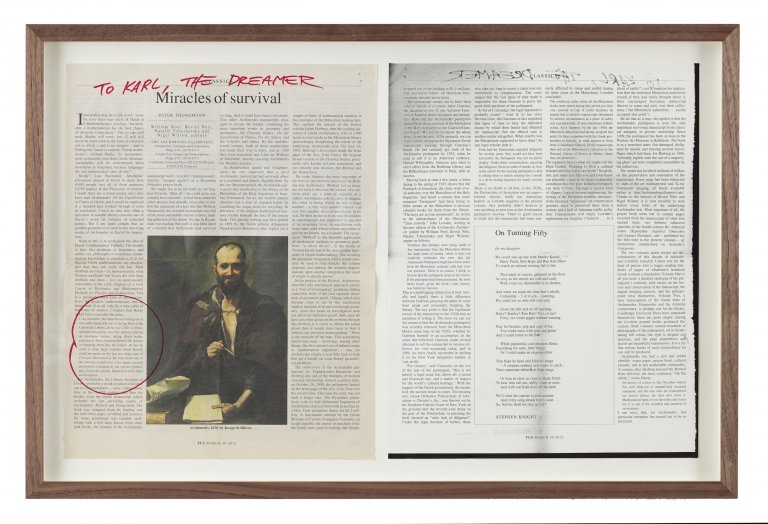 From Jørn (Cut Up, Written Over and Eventually Recovered), 2013, newspaper article and xerox print, 65.5 x 45 cm