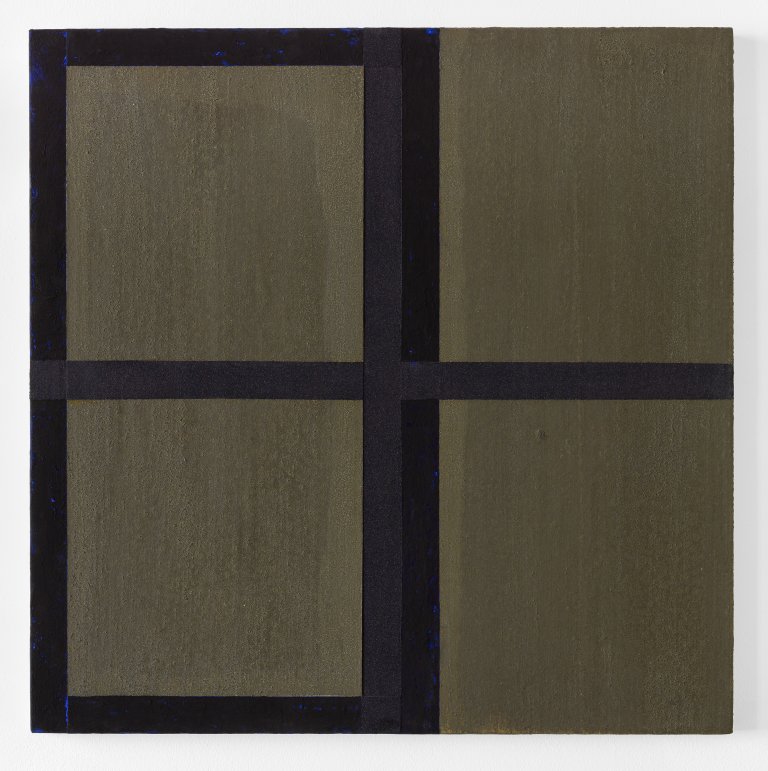 Pirate, 1988, acrylic and pyrite on canvas, 71 x 71 cm
Harvey Quaytman »Fool's Gold - Pirate, Paintings from the Eighties«
Berlin, June 08, 2019 - July 27, 2019
Looking at the paintings of American abstract artist Harvey Quaytman (1937-2002) and his prolific oeuvre spanning four decades, one is struck by the sheer physical presence of the works and the richness of shapes, colours and materials. His distinctive and personal approach towards abstraction resists any facile attempt to grasp or canonize. Curator Apsara DiQuinzio places Quaytman's approach at the junction of "Abstract Expressionism, Minimalism, Process art, and Constructivism — a place where considerations of line, distilled geometric forms, materiality, atmosphere, and texture all coalesce."
read more
Galerie Nordenhake presents a selection of paintings, conceived between 1980 and 1995, when Quaytman decided to work under a creative restrain, limiting himself to the basic form of a square canvas containing an equilateral cross. The cruciform unites and at the same time divides the picture, establishing four smaller squares within the painting's overall square frame. Within these confines Quaytman found a structure in which he studied, in seemingly endless variations, the interplay between symmetry and asymmetry. He builds a rhythm through repetitions, shape, texture—and colour. Quaytman was a master of colour, always on the hunt for a rare pigment and always keen to experiment with new materials. He made his own acrylic paint, combining Rhoplex (a water-borne acrylic polymer) with carefully selected pigments and spent long hours working with various mediums and varnishes. He incorporated ground glass in his canvases, as in "Tema Negra" (1989) and "Scorch" (1987/88); he used iron filings converted to rust in "What If?" (1987) and "Sourceress" (1989). In order to achieve this effect, he would distribute the iron filings across the surface of the canvas and then spray them with water. Quaytman never mixed his pigments with black or white. He used them on their own, applying layers of different pigments, usually from two to four colours on top of each other.
Quaytman's sensitivity to music and his verbal playfulness is always present in his titles. "Pirate" (1988) is a pun with the natural pigment Pyrite, a green-grey magnetic powder also called fool's gold. "Time Square" (1987) offers a double meaning, referencing the famous Times Square in New York and on the other hand introducing a temporal awareness by emphasizing the three-dimensional aspect of his relief-like painting. By adding the letter "u" to the word "sorceress" Quaytman gives another layer to access the painting titled "Sourceress" (1989). Like magicians, painter and painting conjure new relationships between sound and meaning.
In1986, in the exhibition catalogue for his third solo exhibition at Galerie Nordenhake, Quaytman explained:
I am not interested in the cruciform in any symbolic way.
I am not interested in texture. It is only what the paint looks like after I make it express my ideas.
I am not interested in geometry per se, but a system of drawing is fundamental to my work.
Listen to Schönberg's Verklärte Nacht just once.
Harvey Quaytman was born in 1937 in Far Rockaway, NY, where he died in 2002. He lived and worked in New York City throughout his life, maintaining a studio on the Bowery. After his first solo exhibition in London in 1962, he had more than sixty solo exhibitions in the United States, Europe and Australia as well as group exhibitions in museums and galleries worldwide, including the Contemporary Arts Museum, Houston (1967); the Jewish Museum, New York (1970); Art Institute of Chicago (1971/1972); Grand Palais, Paris (1980); Ateneum Art Museum, Helsinki (1987); the Whitney Museum of American Art, New York (1987) and PS1 Contemporary Art Center, New York (1999). In 2018 the Berkeley Museum and Pacific Film Archive (BAMPFA) organized the first retrospective exhibition of his work. His works are represented in public and private collections worldwide, including MoMA, New York; Tate Gallery, London; Louisiana Museum of Modern Art, Humlebæk, Denmark; Malmö Konsthall; Tel Aviv Museum of Art; Fogg Museum, Harvard University, Cambridge; and Carnegie Museum of Art, Pittsburgh. Among the honours Quaytman received are two Guggenheim fellowships (1979 and 1985), and an Academy Award from the American Academy of Arts and Letters (1997). This is Harvey Quaytman's sixth solo exhibition at Galerie Nordenhake, after showing at the gallery during his lifetime in 1981, 1986, 1987, 1990 and 1996.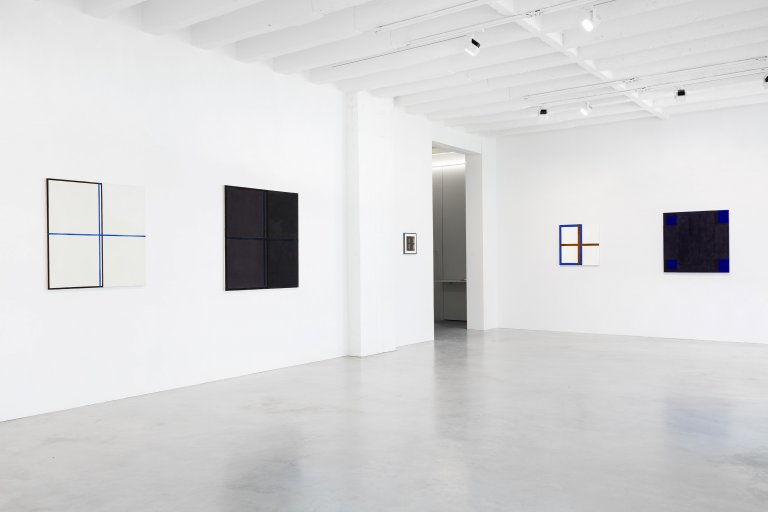 Installation view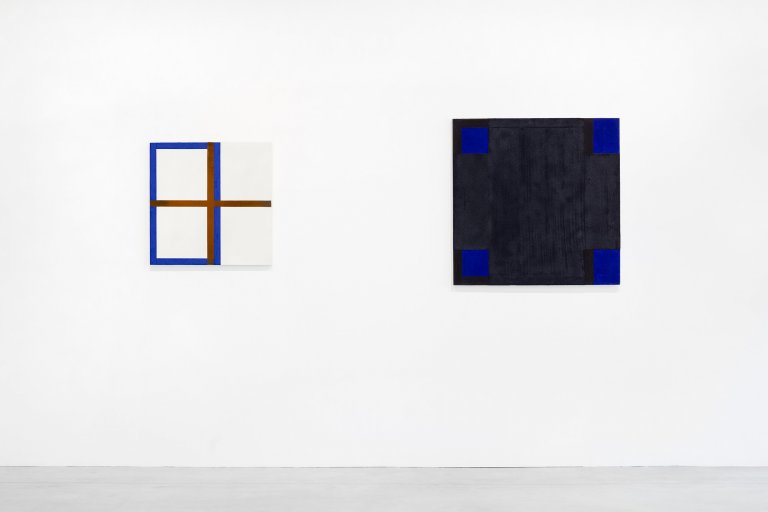 Installation view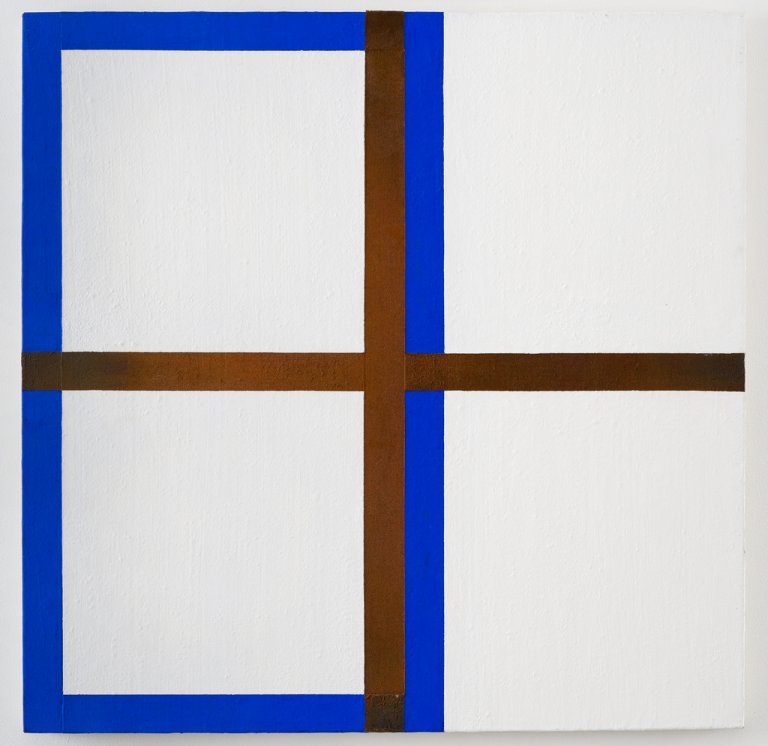 What if?, 1987, acrylic and rust on canvas, 71 x 71 cm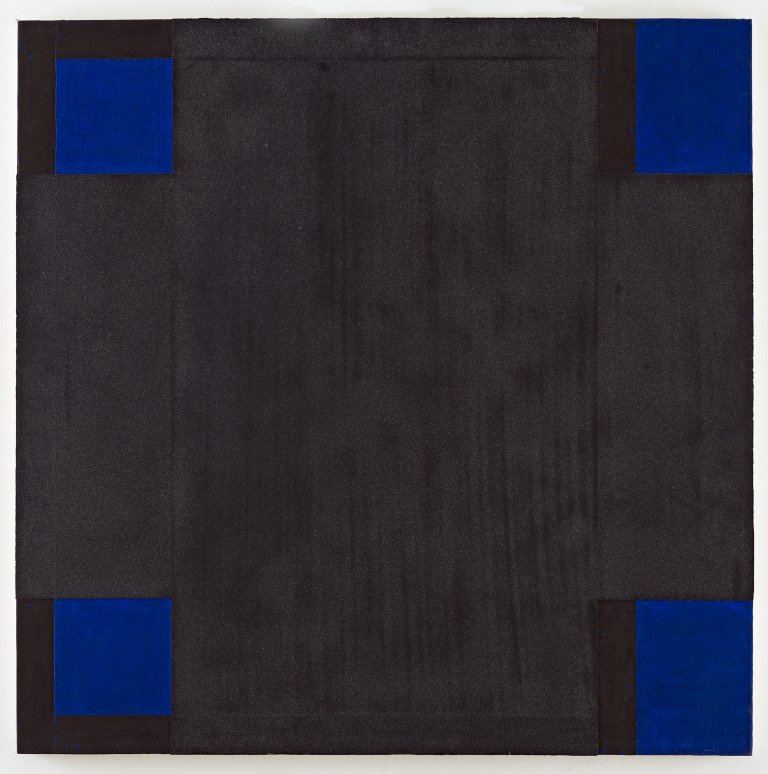 Tema Negra, 1989, acrylic and ground glass on canvas, 96.5 x 96.5 cm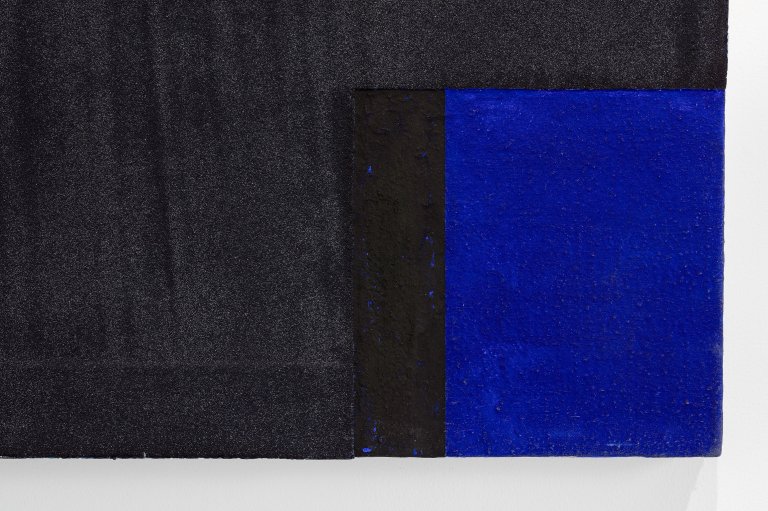 Tema Negra, detail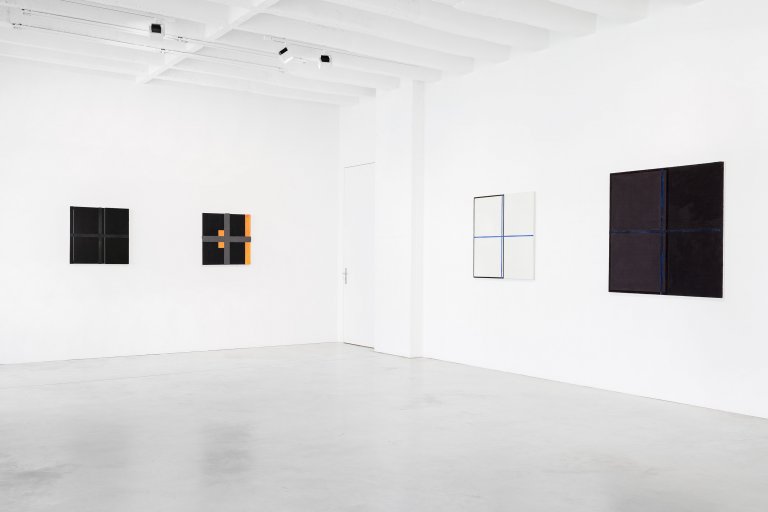 Installation view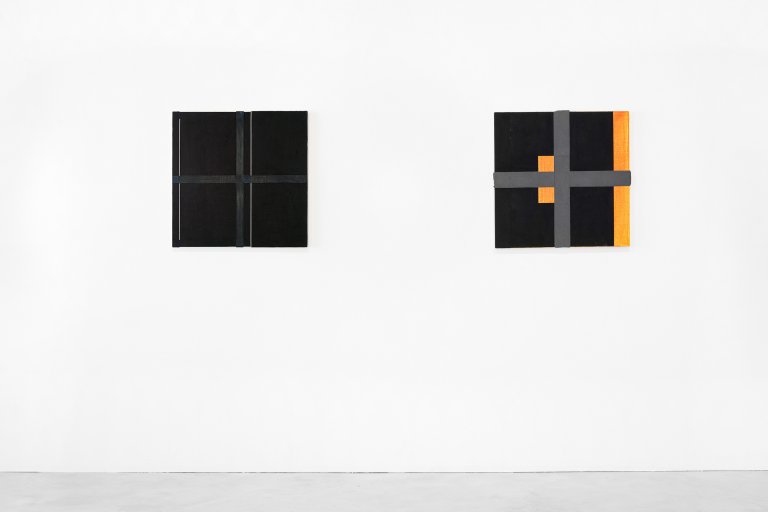 Installation view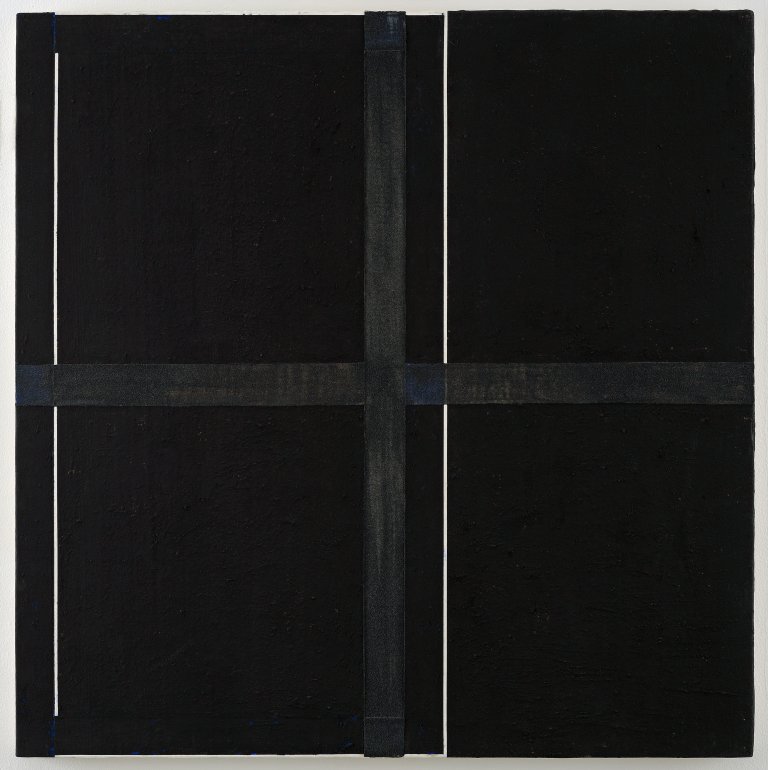 Time Square, 1987, acrylic and ground glass on canvas, 71 x 71 cm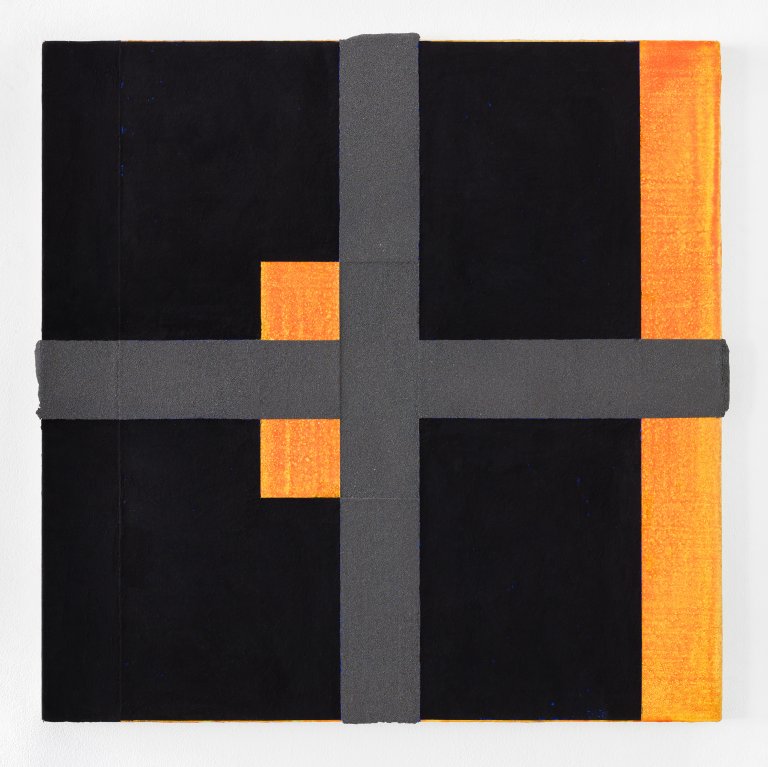 The Fire This Time, 1986, acrylic and steel filings on canvas, 73 x 73 cm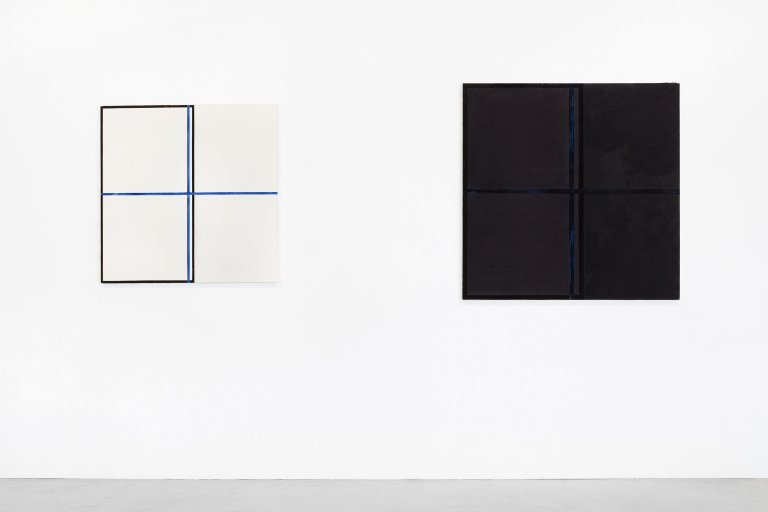 Installation view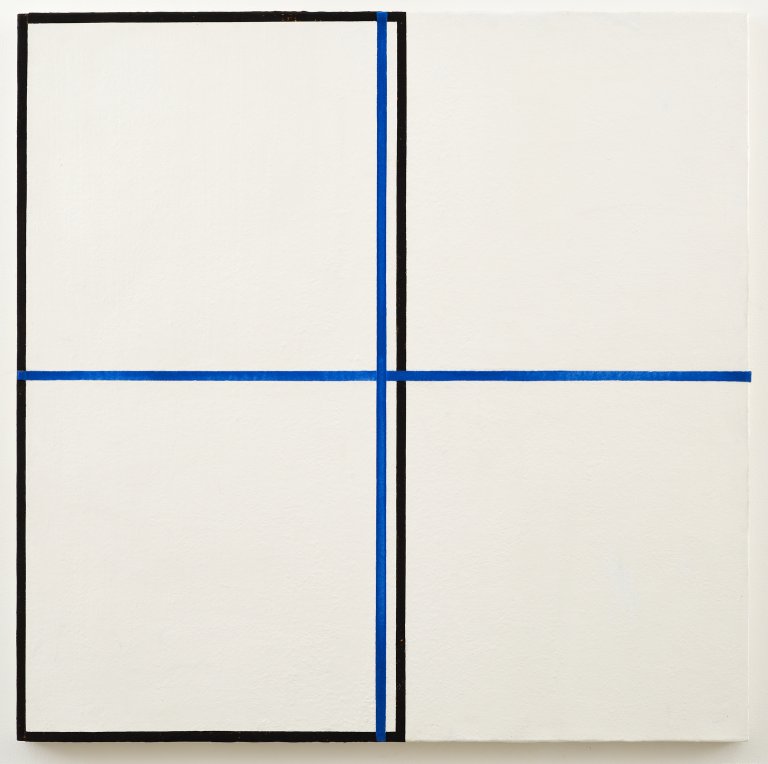 For Kenneth Martin, 1989, acrylic and ground glass on canvas, 96.5 x 96.5 cm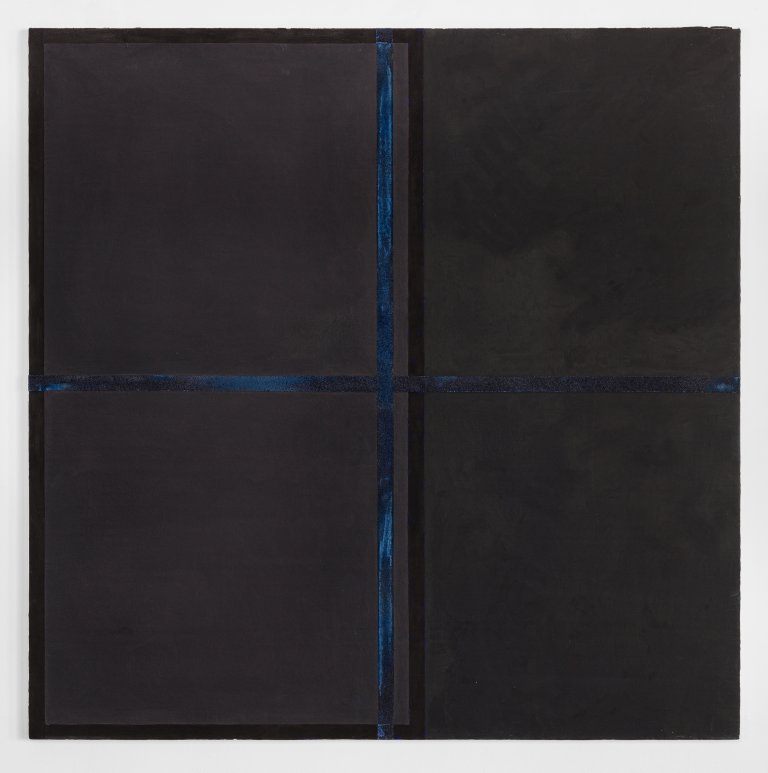 Sourceress, 1989, acrylic and rust on canvas, 117 x 117 cm
Installation view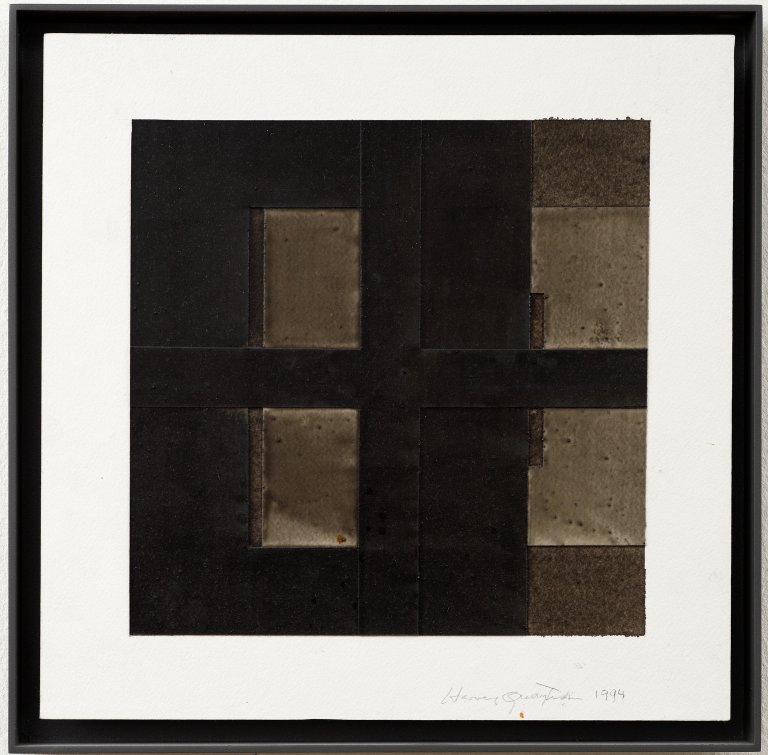 Untitled, 1994, sepia and black wash, acrylic on paper, in metal frame, 32.5 x 32.5 cm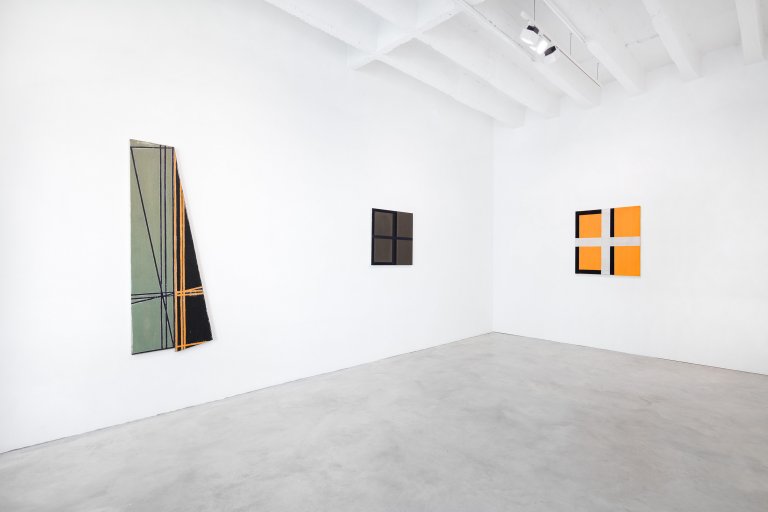 Installation view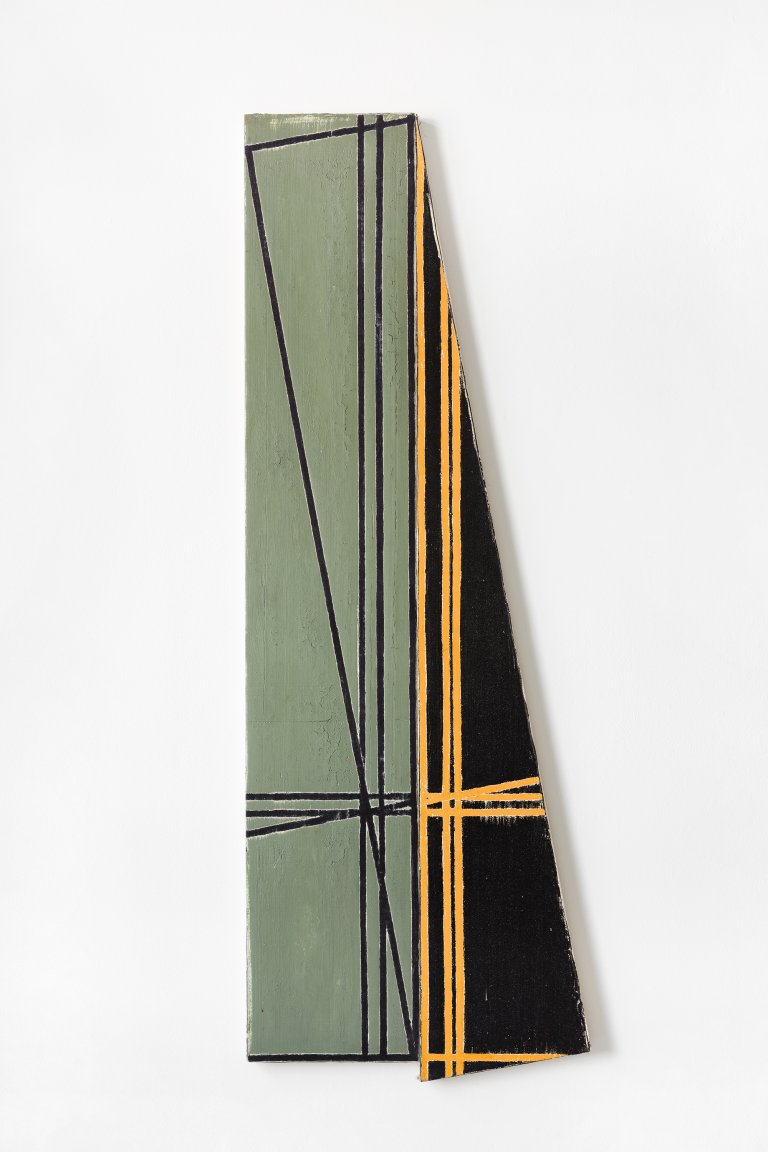 Gr/BL, BL/-Y, 1980, acrylic on canvas, 170 x 60 cm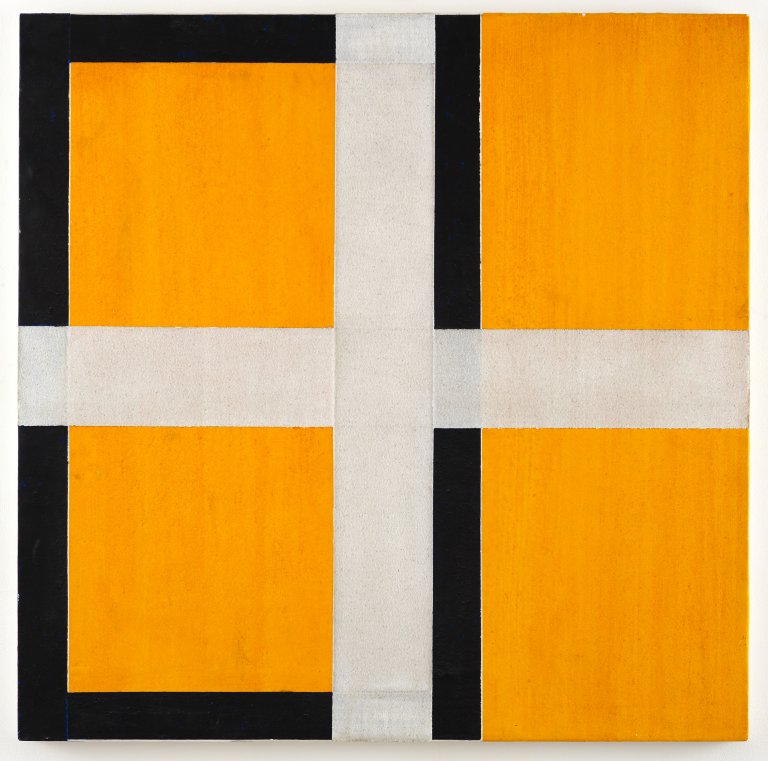 Scorch, 1987/88, acrylic and ground glass on canvas, 94.5 x 94.5 cm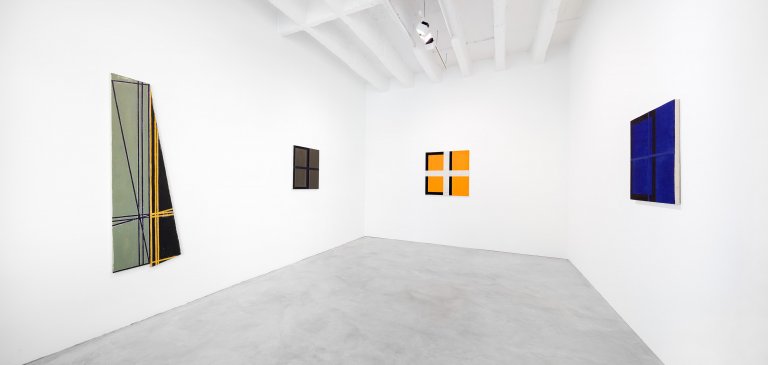 Fool's Gold – Pirate, Paintings from the Eighties, Installation view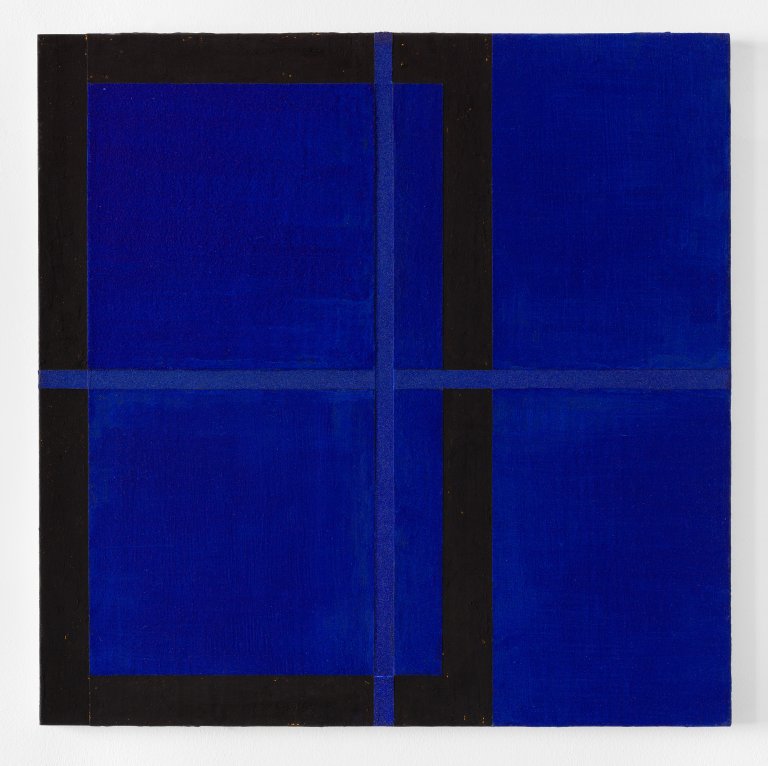 Azurite, 1990, acrylic on canvas, 71.5 x 71.5 cm