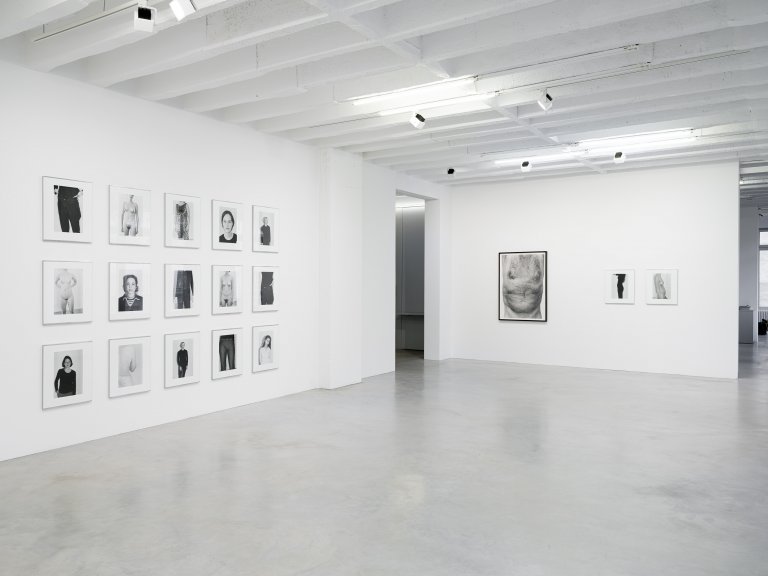 Installation view
Berlin, November 21, 2020 - March 13, 2021
Opening , Friday, Nov 20, 11am–6pm
This exhibition brings together the work of two artists who's photographic oeuvres challenge normative representations of the human body and lay bare a corporality that often remains obscured. In John Coplans's "Self Portraits" (1984-2003) and Michael Schmidt's series "Frauen" (1997-99) the artists subvert the genre of the traditional portrait. Both artists worked with analogue black-and-white photography and share within their practice an uncompromising formal approach, a serial mode of working, as well as an idiosyncratic visual language. Above all, their practices inquire into the ever-shifting meaning, tone and cadence evoked by groupings and suites of individual images
read more
John Coplans (1920 – 2003) described his practice of self-portrayal akin Alice's step "through the looking-glass" into another, fantastic world, as a process of becoming immersed with the past. Coplans did not begin his series of self-portraits until he was 60 and his frank exploration of his own naked and ageing body can be alternately humorous, ponderous, and disquieting in its forthright observation. Extremely enlarged, the depicted body parts fill the picture plane and become an abstract landscape of skin texture and body contours. The absence of his head in all of these portraits creates a distancing moment and emphasises their iconic, universal character.
In his renowned polyptychs "Self-Portrait, Frieze", the artist presents varying poses of his full figure on parallel panels. The bodies on the individual panels are divided horizontally into three separate picture segments. Within each segment of these multi-part works there is a subtle change of scale, perspective and lighting. Through this visual jolt, the eye is not able to grasp the body as a whole. Sculptural qualities are equally evident in the large scale photographs of his "Hands" and "Fingers", which undergo a quasi anthropomorphic transformation and seem – in analogy to the whole body – to walk, stand, dance, be closely intertwined, sometimes evoking also our evolutionary kinship with animals.
Coplan's examination of the formal qualities of posture, gestures, and skin folds is often accompanied by a sense of ambiguous and ironic staging. In many of the photographs, formal strategies seem to be consciously deployed to create a counterbalance to the boldness with which he presents his body without embellishment. Playing to the idea of the classical nude and yet show an ageing body, thus questioning popular cultural images of the body and the idealisations of the male body inherited therein.
Michael Schmidt (1945-2014), on the other hand, with his series "Frauen" (1997-99), wanted to create a portrait of a particular generation. For Schmidt it became evident that a generation of women was emerging in Germany at the end of the millennium and that they expressed a new self-consciousness and self-confidence in their bodies and body language. Comprising 81 pictures, the series reads like a typology of women on the threshold of "adulthood". The sober black-and-white photographs show their bodies – dressed as well as undressed – fragmented in different details. Sometimes the body fragments appear as almost abstract forms, sometimes Schmidt focuses on the face as in a classical portrait or shows the body in three-quarter nude, but without showing the head, like Coplans.
This is not a voyeuristic gaze; the nudity is not sexualised nor staged photographically. The women are shown in all their authentic ambivalence as self-confident and strong while vulnerable and insecure in their gender performance. Social norms and frictions are reflected in the pictures through choice of clothing, signs of shaving, marks left by the bra on the skin, all inscribing themselves into the body.
Through his formal pictorial language and the grouping of the individual photographs in monumental blocks or rhythmic sequences Schmidt creates, like Coplans, a representation in which the individual stands exemplary of a collective human experience. Defeating medial and commercial views of the female body, they inevitably bring the viewer back to reality and thus to him or herself.
The drama of the represented bodies, which are constantly changing, evolving or in decay, is in stark contrast to the mode of sober and formal representation. The work of both artists is not that of narration, but rather about making the unseen palpable. The subtle poetry of their photographs is inseparable from their political implications, and ultimately speaks of the role of the individual in society and of the body as a politically charged field of human experience.
John Coplans was born in London in 1920, grew up between London and South Africa, and died in New York City, 2003. In addition to his practice as an artist he had a prolific career as an art critic and curator. In 1962, he became one of the founding editors of the magazine Artforum and was affiliated with the publication for 16 years. He was senior curator of the Pasadena Art Museum from 1967-1970, where he curated a series of seminal exhibitions like Roy Lichtenstein (1968), Andy Warhol (1970) and Donald Judd (1971), and gave Robert Irwin (1968), James Turrell (1967) and Richard Serra (1970) their first shows. As a as director of the Akron Art Museum from 1978-1980 he organized among others "Weegee: Täter und Opfer" (1978). Coplans authored numerous books and articles on art. At the age of 60 Coplans began taking black-and-white photographs of his naked body. With this body of work he received widespread acclaim. His photographs have been exhibited and acquired by renowned museums in Europe and the United States a.o. Albertina, Vienna; Centre Georges Pompidou, Paris; MoMA, NY; San Fransisco MOMA; Tate Modern, London; The Getty Center, Los Angeles; Whitney Museum of Art, NY. His work is currently on view in "Masculinities" at Gropius Bau Berlin.
Michael Schmidt was born in 1945 in Berlin, where he died in 2014. He participated in the 55th Venice Biennial in 2013, and the Berlin Biennial in 2006 and 2010. For the 10th Berlin Biennial photographs from the series "Frauen" were on view as billboards in the city of Berlin as well as full-page advertisements in daily newspapers. In 2014 he was awarded the Prix Pictet for his series "Lebensmittel" (Food). In 1976 Schmidt founded the "Werkstatt für Fotografie" at VHS Berlin-Kreuzberg, which became a major forum for international discussions on photography in (West) Berlin and later the subject of an joint exhibition project at Museum Folkwang, Essen, C/O Berlin and Sprengel Museum, Hanover in 2016/2017. His epic series "Waffenruhe" (Ceasefire) has been exhibited in 1987 at Berlinische Galerie and in 1988 at Museum of Modern Art, New York. In 1996, with "Ein-heit", Schmidt was the first German photographer to have a solo-exhibition at MoMA during his lifetime. In 1995 a first survey exhibition of his work was on view at Museum Folkwang Essen. In 2010 Haus der Kunst, Munich presented his comprehensive survey "Grey as Colour. Photographs since 2009". Schmidt's works can be found in national and international collections and have been presented in numerous exhibitions. Currently a retrospective of his work, curated by Thomas Weski, is on view at Nationalgalerie im Hamburger Bahnhof, Berlin (until 27.1.21). It will travel to Galerie nationale du Jeu de Paume, Paris, Museo Nacional Centro de Arte Reina Sofía, Madrid, and Albertina Museum, Wien in 2021/22.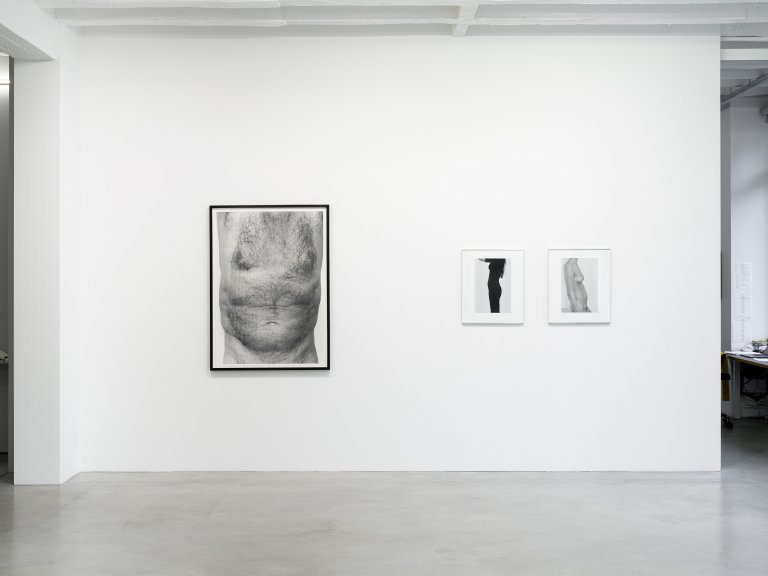 Installation view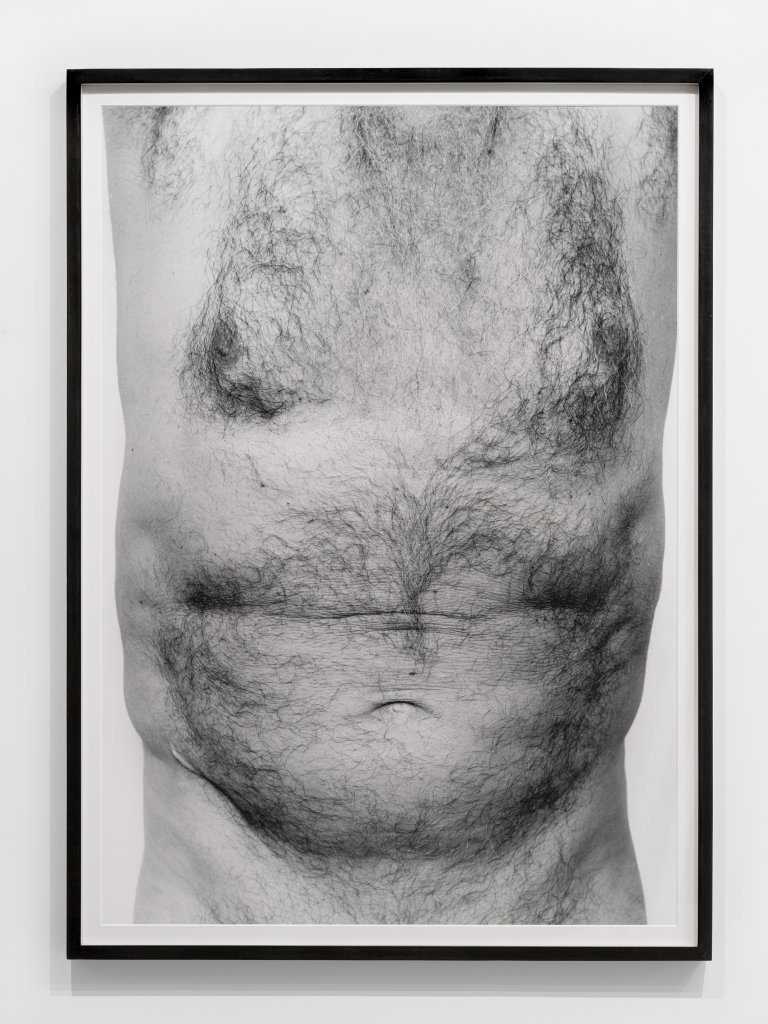 John Coplans, Self Portrait, Torso Front, 1984, gelatin Silver Print, 134 x 97 cm | 52 3/4 x 38 1/4 in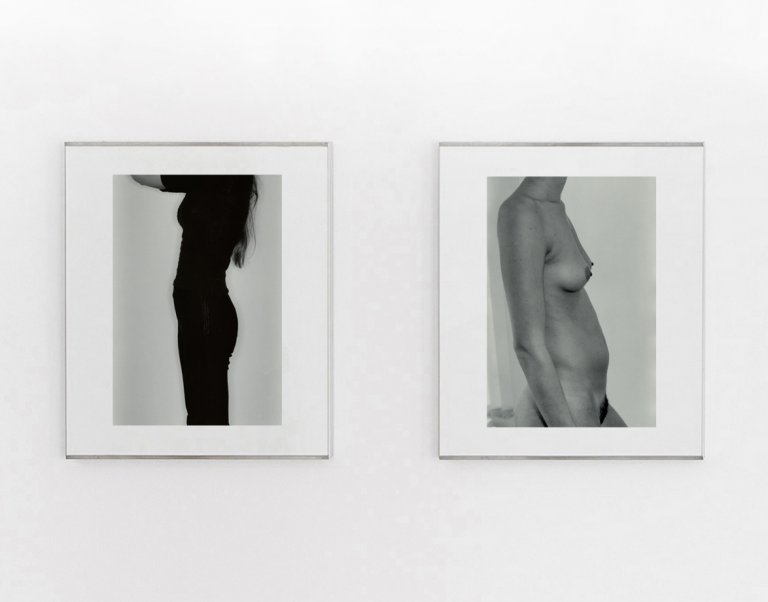 Michael Schmidt, Untitled (from Frauen), 1997-1999, gelatin silver bromide print, toned gold and framed by the artist, group of 2, each 44 x 30 cm | 17 1/3 x 11 7/8 in, framed 60.2 x 49.8 cm | 23 3/4 x 19 1/3 in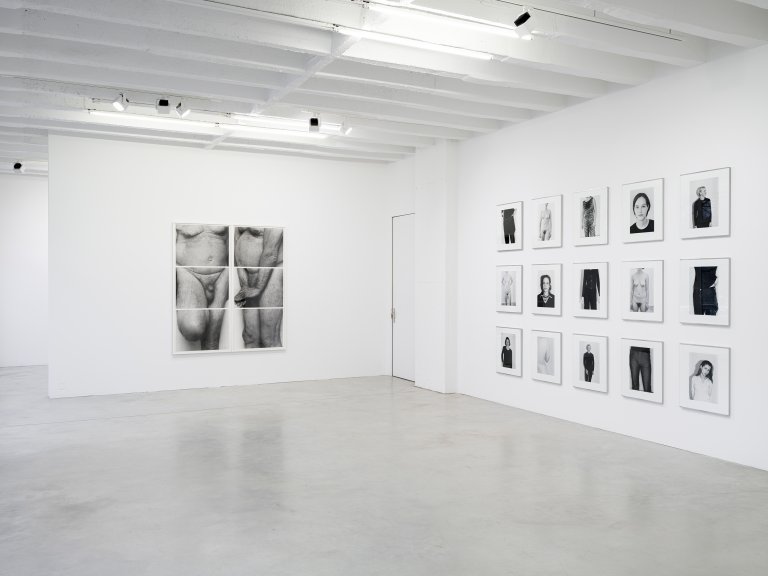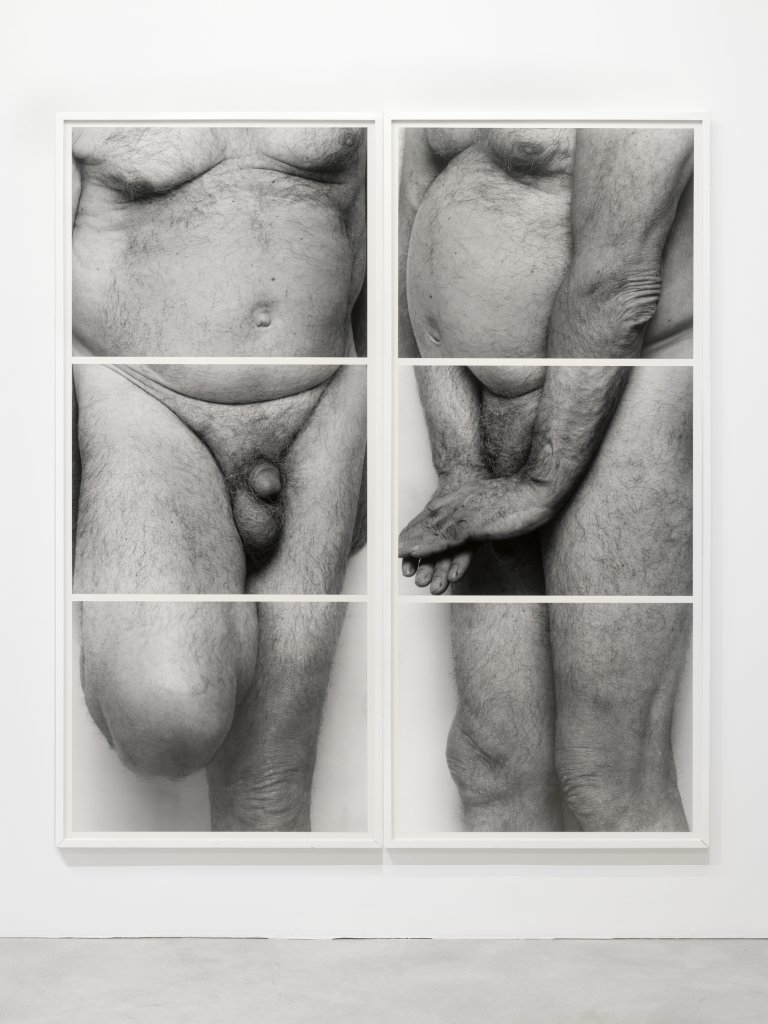 John Coplans, Self Portrait, Frieze No 5, 1994, gelatin silver print, 2 framed panels, each: 194 x 86 cm | 76 x 85 cm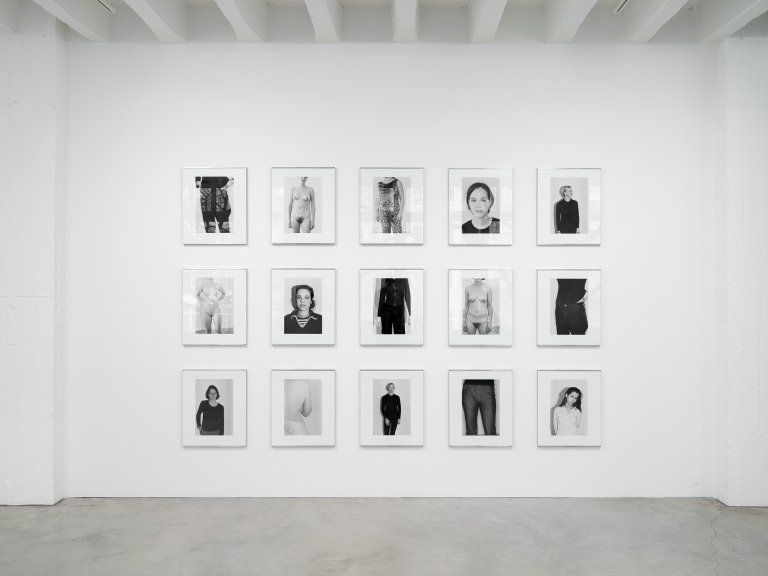 Michael Schmidt, Untitled (from Frauen), 1997-1999, gelatin silver bromide print, toned gold and framed by the artist, group of 15, Overall dimension installed: 220 x 330 cm, 87 x 130 in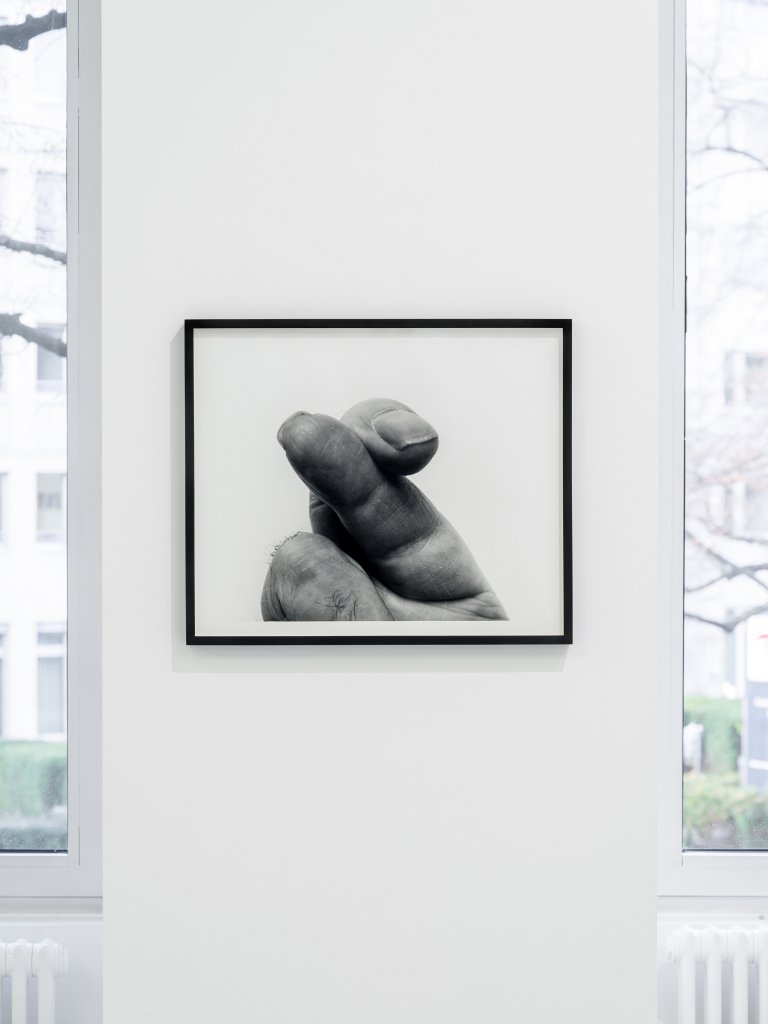 John Coplans, Crossed Fingers, No 3, 1999, gelatin silver print, 46 x 56 cm | 18 x 22 in, framed: 52.5 x 62.5 cm | 20 2/3 x 24 2/3 in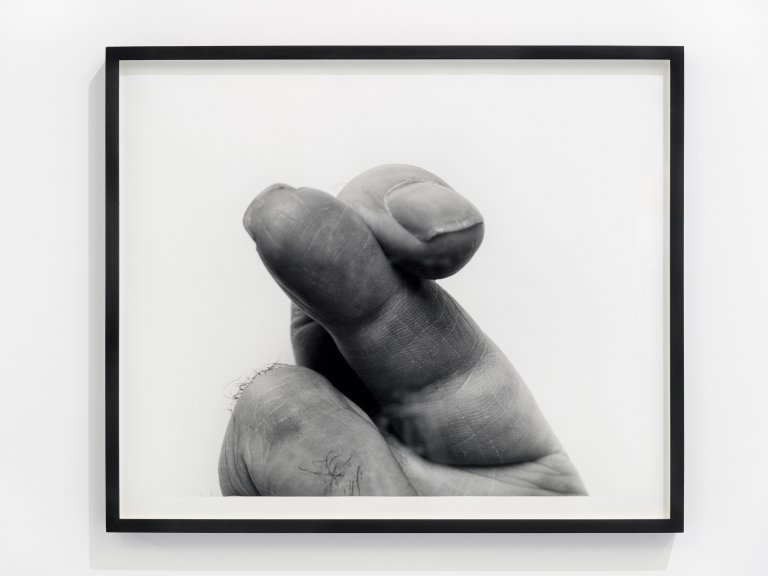 John Coplans, Crossed Fingers, No 3, 1999, gelatin silver print, 46 x 56 cm | 18 x 22 in, framed: 52.5 x 62.5 cm | 20 2/3 x 24 2/3 in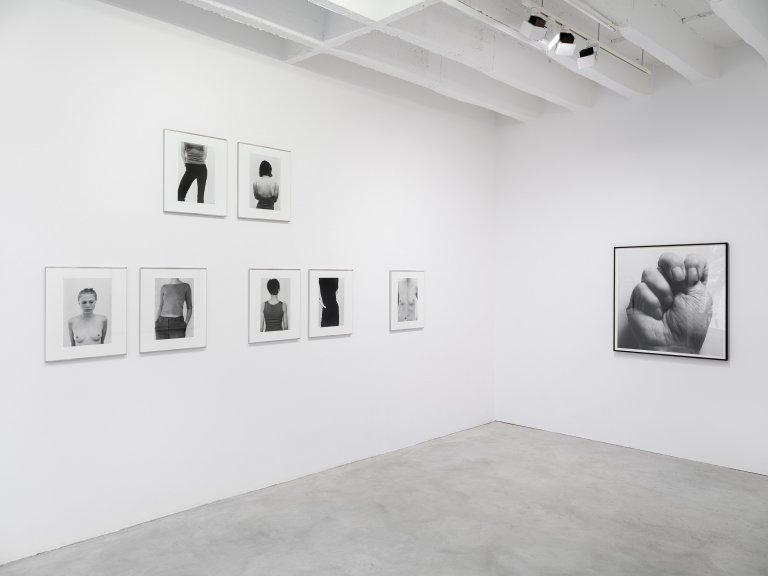 Installation view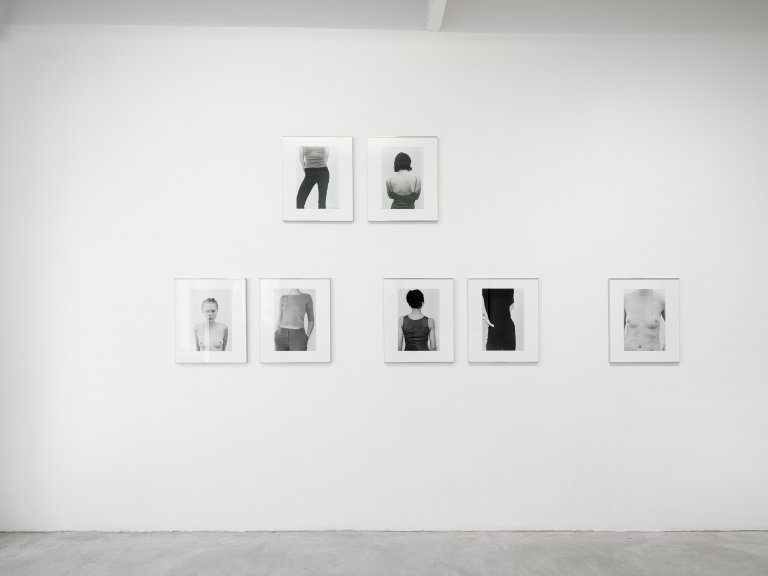 Michael Schmidt, Untitled (from Frauen), 1997-1999, gelatin silver bromide prints, toned gold, framed by the artist, group of 7, overall dimensions installed: 160 x 215 cm | 63 x 85 in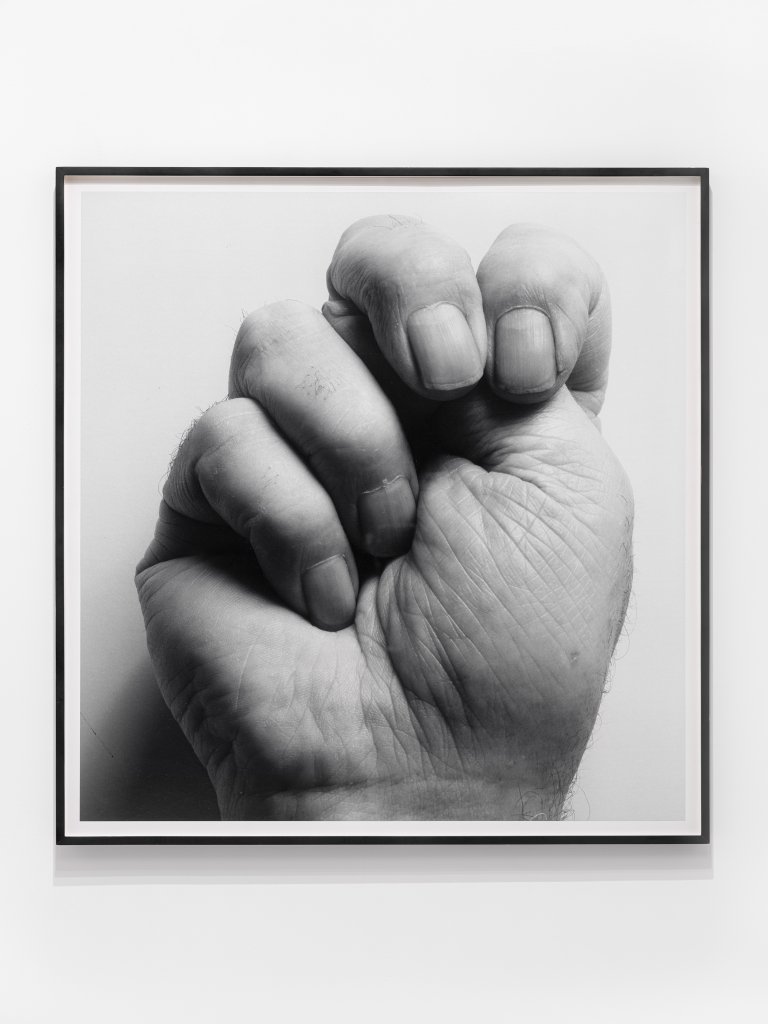 John Coplans, Self Portrait (Clenched Fist over Thumb), 1988, gelatin silver print, framed 108 x 104 cm | 42 1/2 x 41 in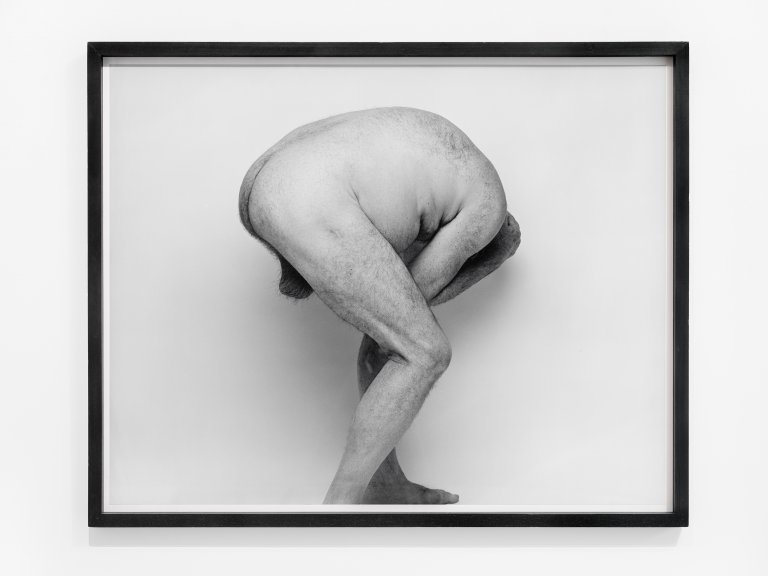 John Coplans, Self-Portrait, Crouched, 1990, gelatin silver print, mounted on board, 92 x 122 cm | 36 1/4 x 48 in