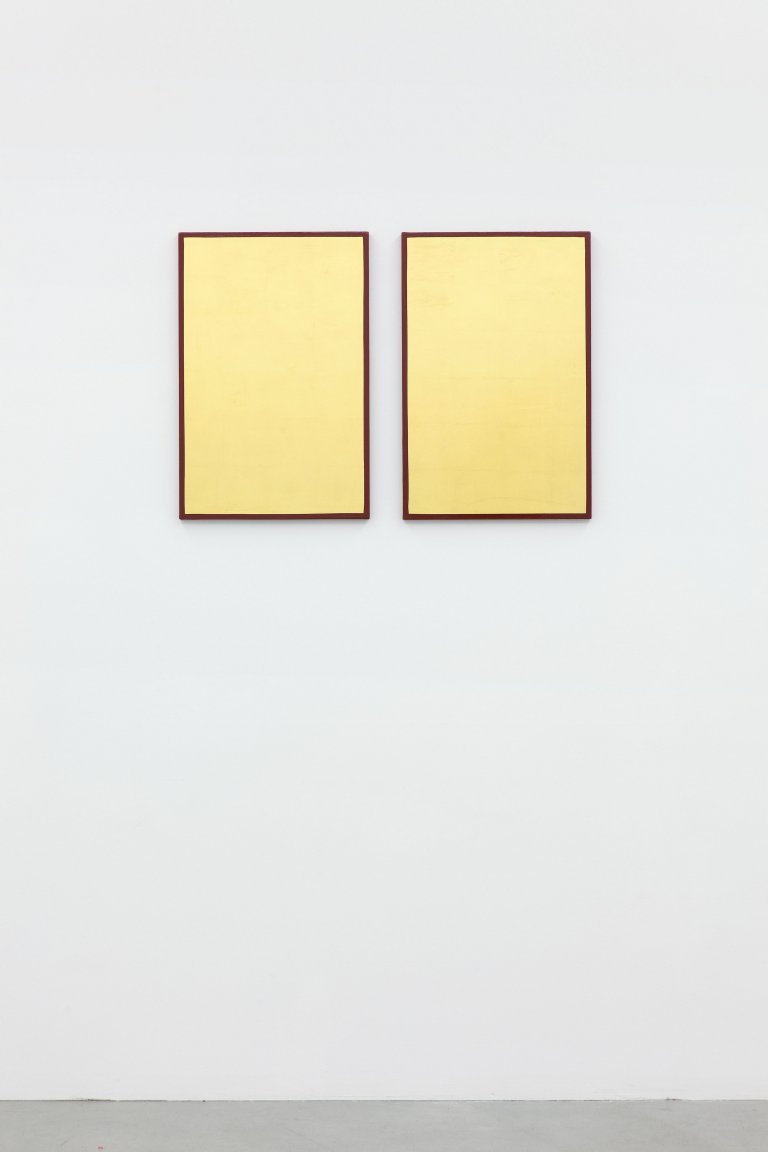 Untitled, 2014, painting and gold on wood, diptych, each 59 x 39 cm
Christodoulos Panayiotou »35/22/35/36D«
Stockholm , January 09, 2014 - February 16, 2014
A central element in Christodoulos Panayiotou's first exhibition at Galerie Nordenhake is an image of a dress once worn by Marilyn Monroe. Now owned by Scandinavian pornography pioneer Ole Ege, he formed a mannequin based on established dimensions of Monroe's figure to support the dress. On fitting it was found to be too small.
This anecdote narrated by Ege to the artist, functions as a key to the exhibition and invokes the idea of the mythical body. Themes of grandeur, show business, ceremonies and biographical narrations are distilled into works charged with a mute aura. The artist's presence is implied in its absence via proxies of different types and forms.
A variety of objects discretely placed throughout the exhibition space, quietly witness events performed upon them.  Some works hold the latent traces of acts of craftsmanship, while others have been imbued with cultural significance via an event or process, now passed or take on the role of relics or testaments of such events.
Operation Serenade is the title of a work comprising rolled-up red carpets, which have been used at major American award ceremonies including The Oscars, The Grammys and The Emmys. Hidden in their current form, they carry traces from the shoes of celebrities from these auspicious occasions, the parade itself often more prestigious than the event it leads to.
A hanging bespoke suit (Untitled) is created in a tactile process through a series of measuring's and fittings with the artist, while pairs of shoes (also Untitled) are handmade to his size from the used purses of women close to the artist. Panayiotou transforms these objects into personalised attire, which is never worn.
Just as the shoes are sewn by a local craftswoman, a diptych of gold-leaf monochromes have been created through the same artisanal process as Byzantine religious icons. The abstracted icons together with a group of ceramic pots formed to the artist's specifications and a recast doorknocker from the monastic tradition (all Untitled) reflect a cultural archaeology undertaken by Panayiotou.
Finally, in the dia-slide show If Tomorrow Never Comes, black and white slides depict newspaper archival images of firework displays in the Gulf of Naples. Since fireworks in Naples are used both for celebrations and as a communication method by the Camorra and such photographs continue to be published in black and white, the images create a landscape of constant repetition in the visual historiography of the city.
Christodoulos Panayiotou was born in Cyprus in 1978 and currently lives and works between Limassol, Cyprus and Paris, France.  Recent solo exhibitions include: Moderna Museet, Stockholm, Sweden (running till 27th April 2014); Casino Luxembourg, Luxembourg City, Luxembourg; CCA Kitakyushu, Kitakyushu, Japan; Centre d'art contemporain de Brétigny, Brétigny Sur Orge, France; Museum of Contemporary Art, St. Louis, USA; Museum of Contemporary Art, Leipzig, Germany; Kunsthalle Zürich, Zürich, Switzerland and Cubitt, London, UK. He has also participated in a number of group exhibitions at venues including dOKUMENTA 13, Kassel, Germany; CCA Wattis Institute for Contemporary Arts, San Francisco, USA; Joan Miro Foundation, Barcelona, Spain; Witte de With, Rotterdam, The Netherlands; Bonniers Konsthall, Stockholm, Sweden; Philadelphia Museum of Art, Philadelphia, USA; Ashkal Alwan Center for Contemporary Arts, Beirut, Lebanon; Artist Space, New York, USA, MoCA Miami, Miami, USA.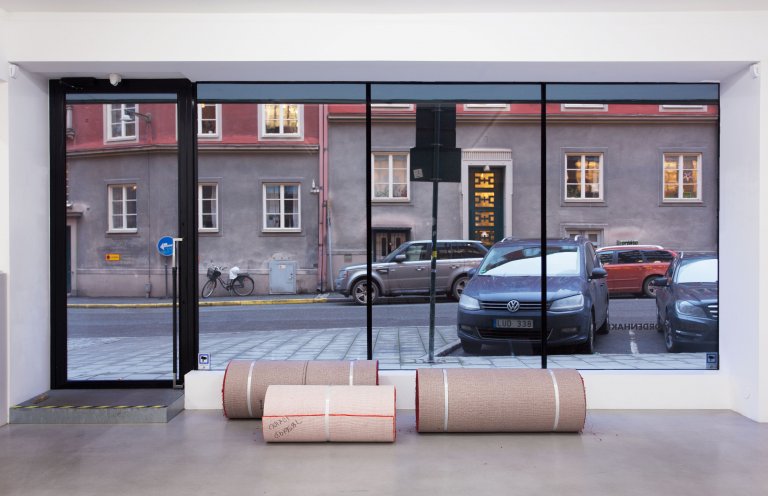 Installation view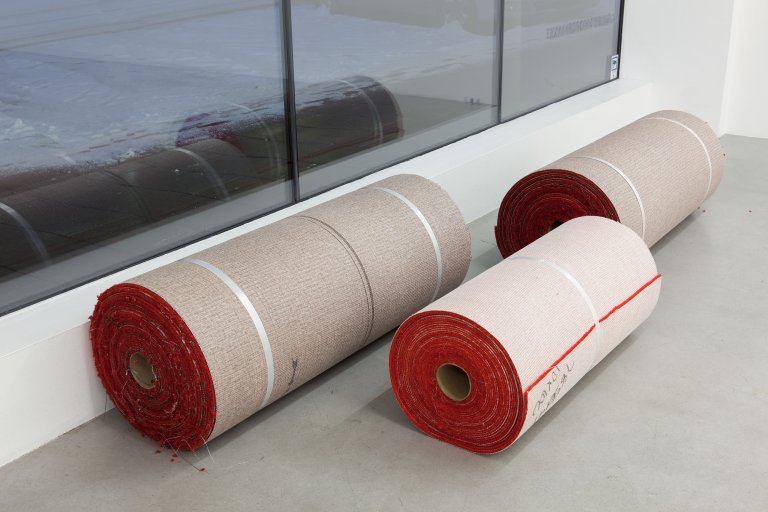 Operation Serenade, 2012, 3 rolled carpets, dimensions variable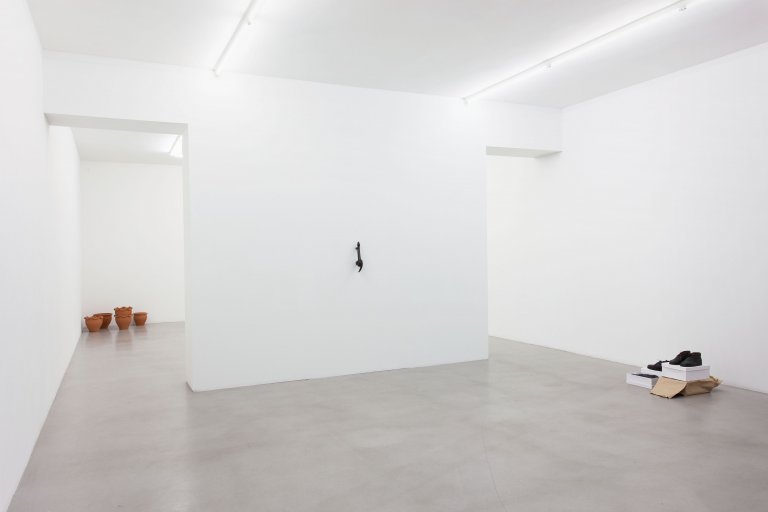 Installation view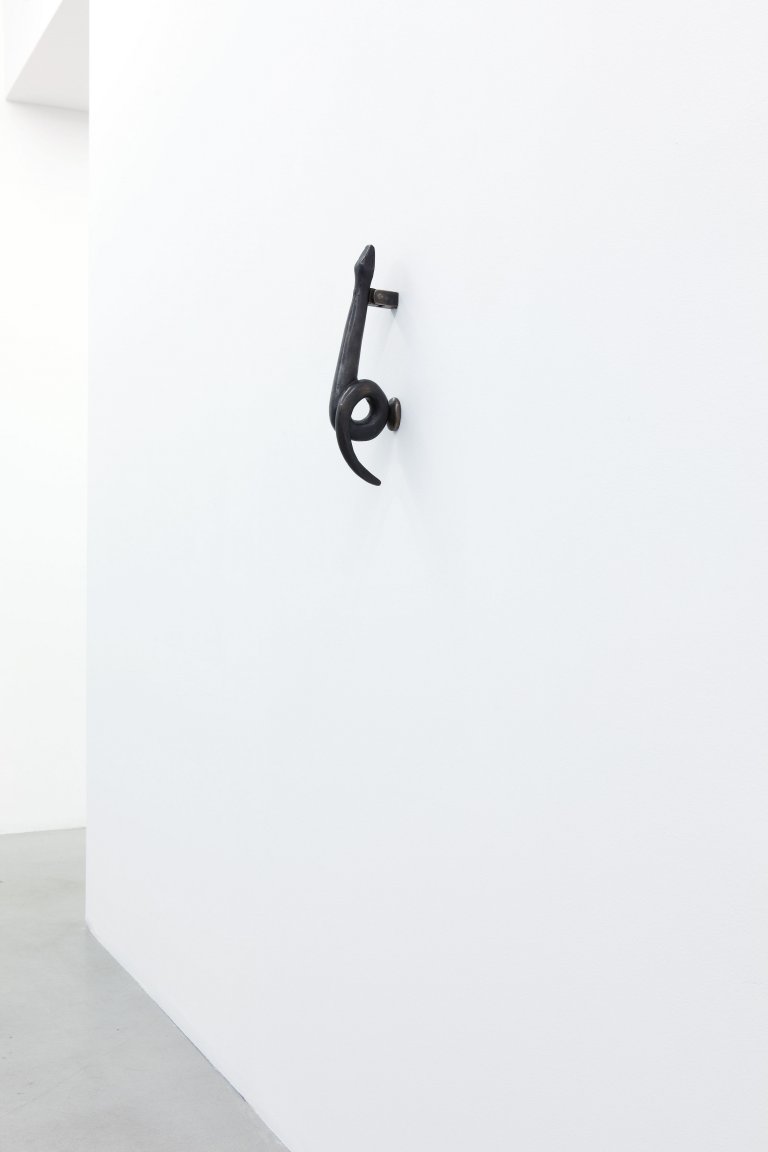 Untitled, 2014, bronze, 36 x 14 x 6 cm, Edition of 3 + 1 AP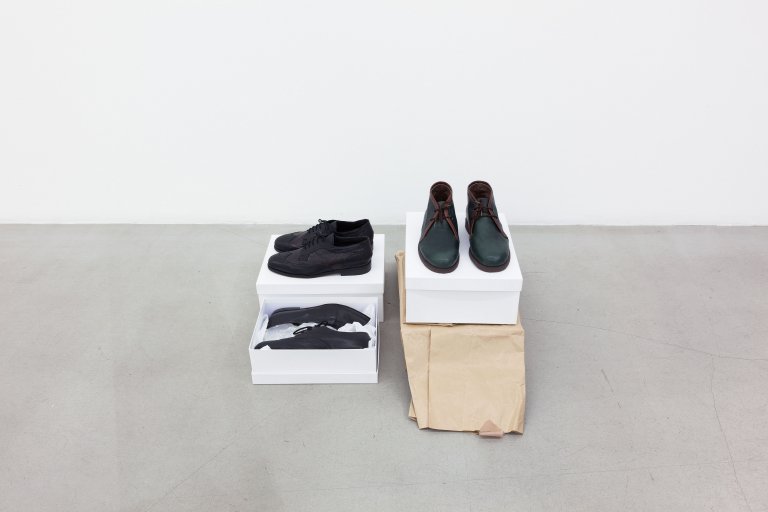 Untitled, 2014, 3 pairs of handmade shoes (leather), shoe boxes, dimensions variable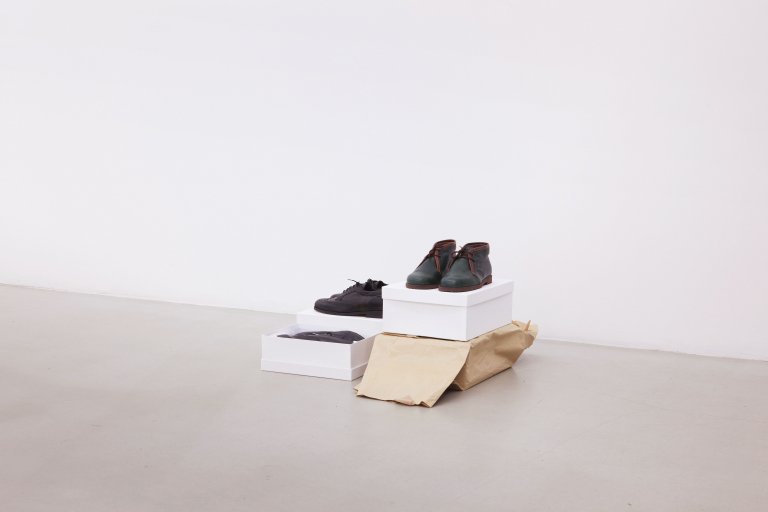 Untitled, 2014, 3 pairs of handmade shoes (leather), shoe boxes, dimensions variable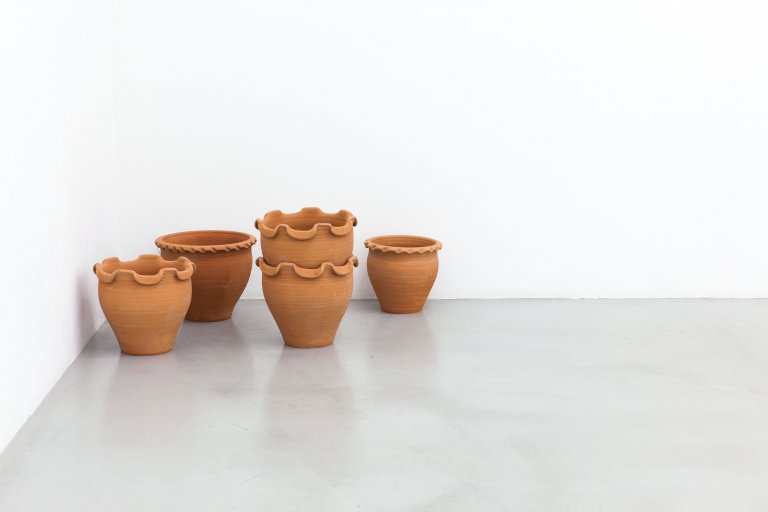 Untitled, 2014, 5 ceramic pots, dimensions variable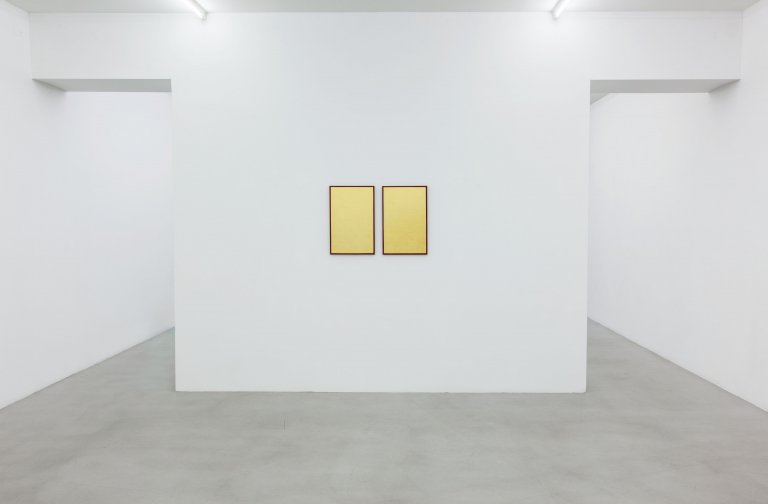 Untitled, 2014, painting and gold on wood, diptych, each 59 x 39 cm
Installation view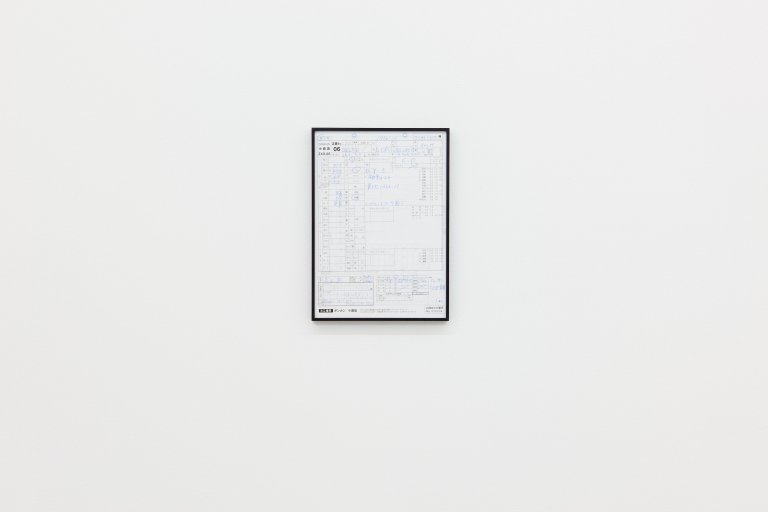 Untitled, 2014, Tailor's note, 29.7 x 21 cm, framed 30.3 x 21.7 cm
Installation view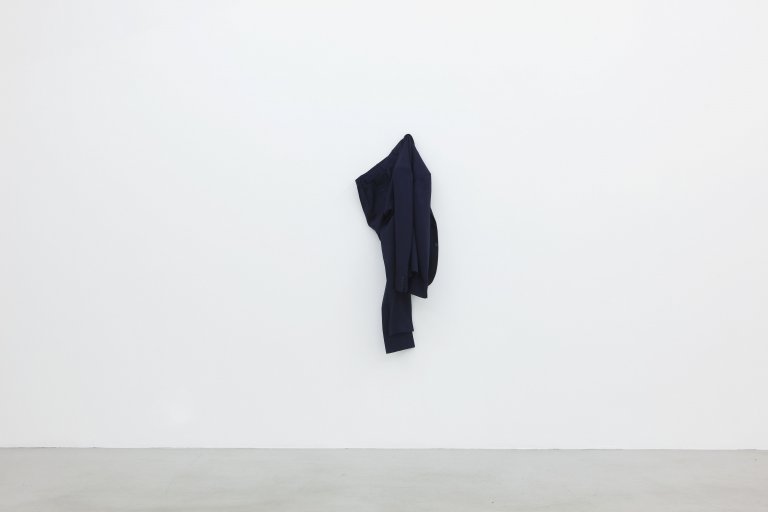 Untitled, 2014, Tailored suit (wool), bronze hook, dimensions variable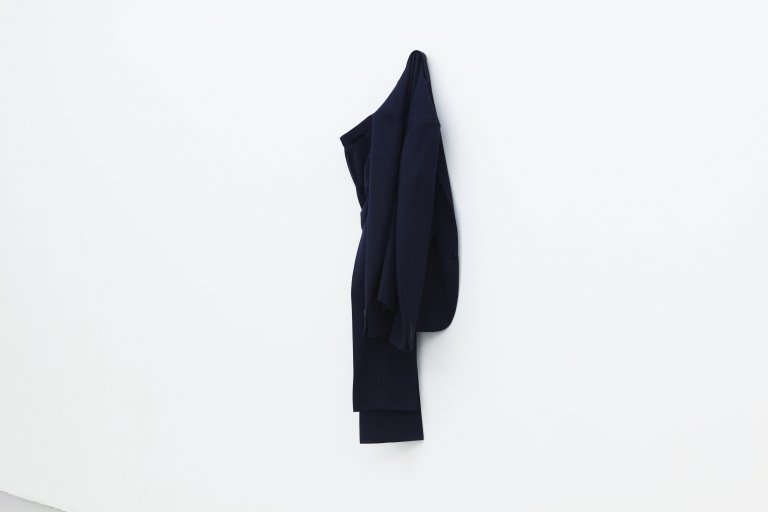 Untitled, 2014, Tailored suit (wool), bronze hook, dimensions variable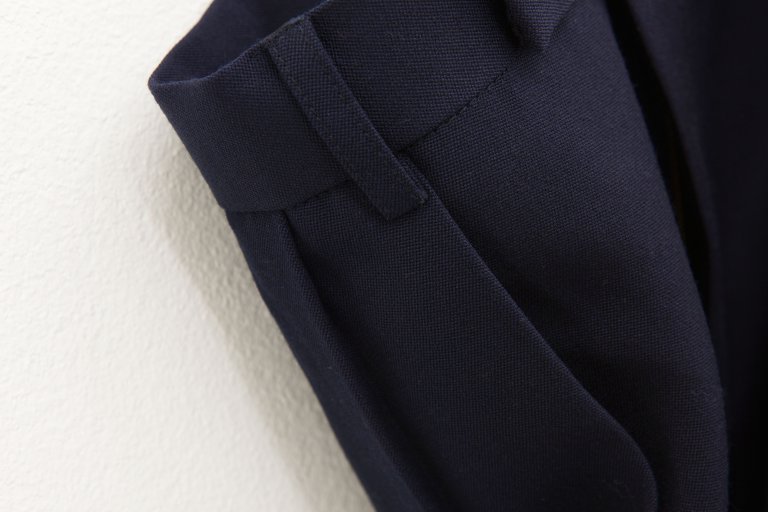 Untitled, 2014, detail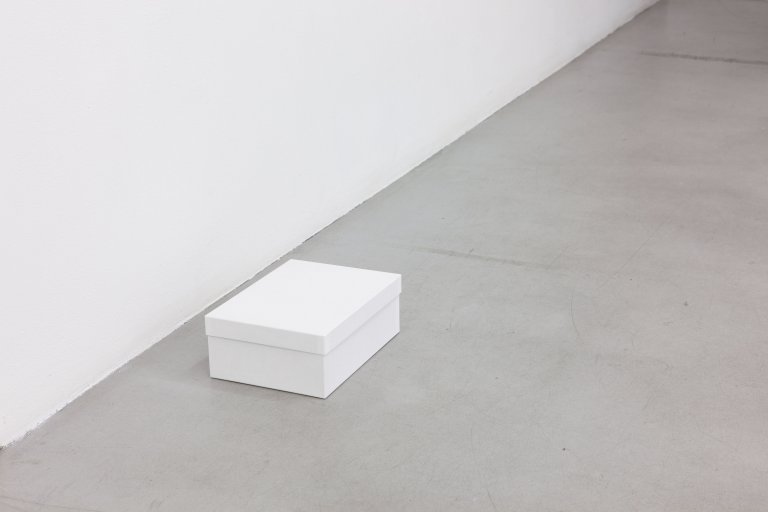 Untitled, 2014, shoebox containing 1 pair of shoes, 11 x 30 x 21 cm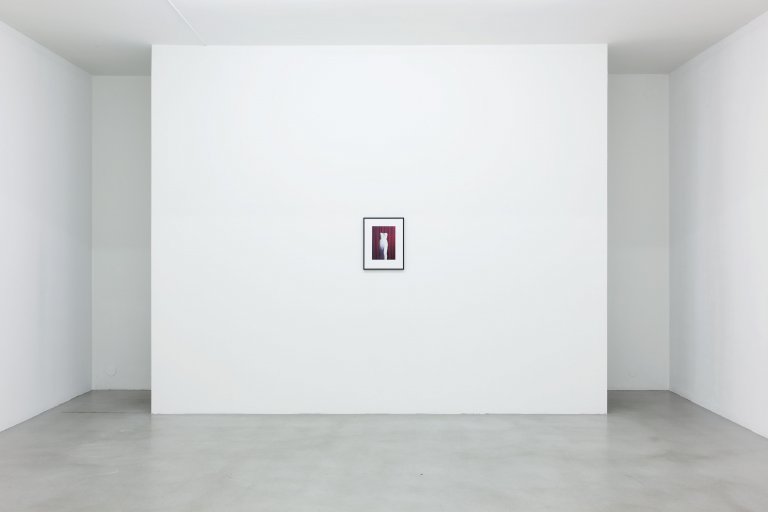 Marilyn, 2014, c-print, 30 x 21 cm (framed 46.2 x 36 cm), Edition of 5 + 2 AP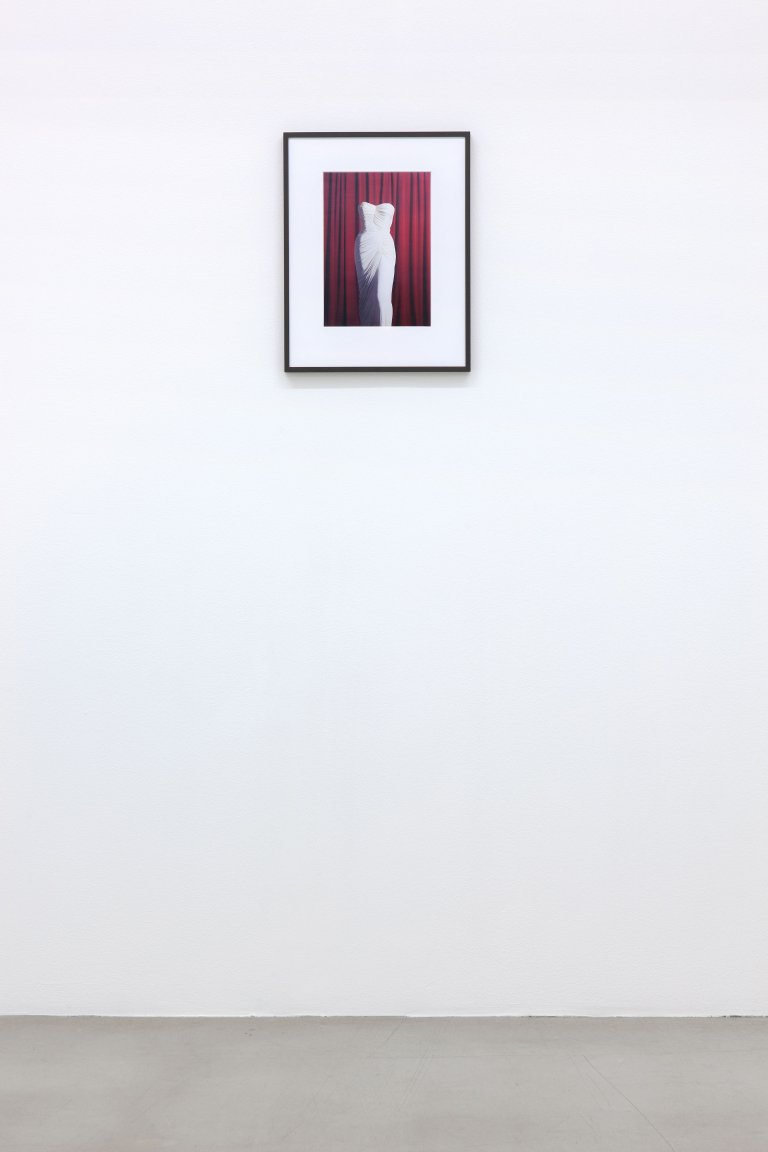 Marilyn, 2014, c-print, 30 x 21 cm, framed 46.2 x 36 cm, Edition of 5 + 2 AP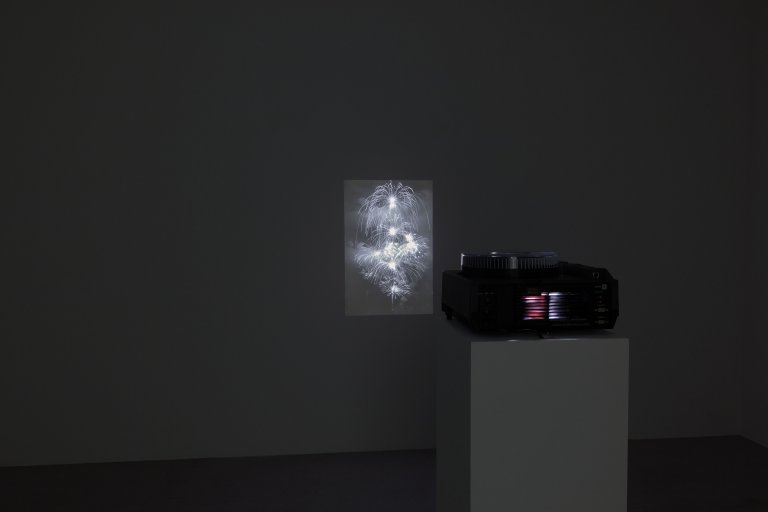 If Tomorrow Never Comes, 2007, dia projection, 27 black and white slides, Edition of 5 + 2 AP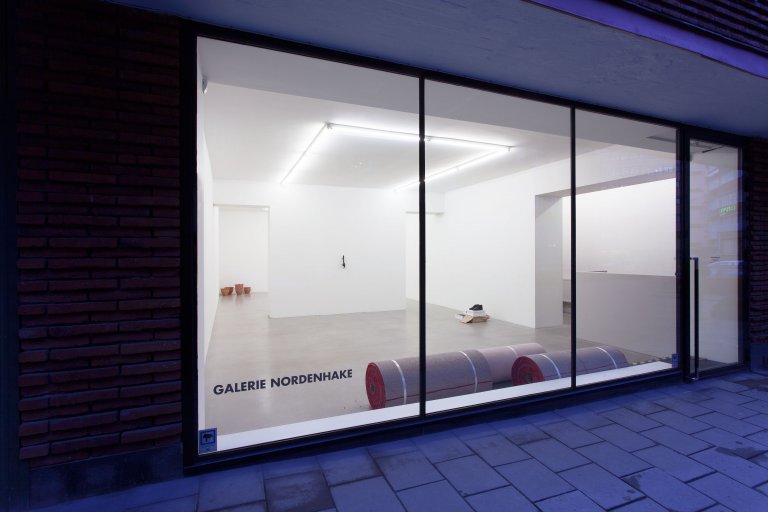 Installation view