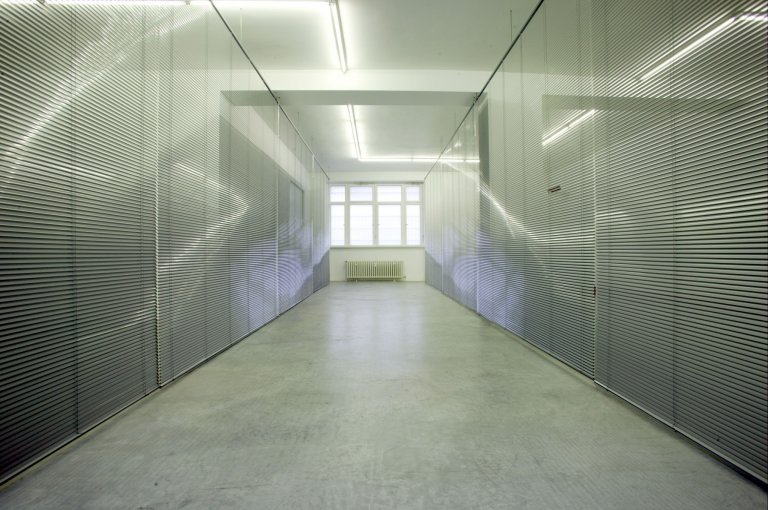 Installation view
Serge Spitzer »serge spitzer berlin«
Berlin , February 01, 2003 - March 15, 2003
Galerie Nordenhake has the pleasure to announce its first solo exhibition by the American artist Serge Spitzer. For the exhibition - "serge spitzer berlin" - Spitzer has developed a site-specific installation entitled Zimmerstrasse after the street where the gallery is located and along which the Berlin Wall once ran. Temporary walls of Venetian blinds cut through the gallery space forming a corridor that is visible from the street.
The title of the exhibition, as well as the title of the work, points to Spitzer's deep relations to this city, where he was invited to the DAAD programme in 1982. That time in Berlin (1982-86) brought forth works such as Kreuz/Berg (1983), Berliner Relevator (1984) and About Sculpture (1983). Many of his works and concepts of later years started or germinated here; and the works shown in this exhibition reflect the potential ambiguous vocabulary of reality in Berlin, as well as the language of traditional sculpture issues. Dividers, hierarchical order, transparency, access to power and bureaucracy give sudden relevance to such everyday elements as Venetian blinds, rubber flooring, door mats and office items, and touch on the social, economic or even political structures.
A driving force in Spitzer's aesthetic practice has always been an interest of exploring the given factual conditions of a certain space or object. He creates his 'reality models' from simple materials (drinking glasses, carpets, rubber mats, steel girders) or complex machinery (conveyor belts, pneumatic dispatch systems, robots, computers) that still appear to belong to their original context. However through their exposure, displacement, or reversion of their working mechanisms, Spitzer questions our conventions of perception, and encourages the viewers to be active and conscious in the way the world is perceived.
Serge Spitzer was born in Bucharest in 1951. He left Romania in 1972, lived several years in Jerusalem and Berlin, and moved to New York in 1982, where he still lives and works. Earlier exhibitions include the 48th Venice Biennial (1999) and Documenta VIII (1987), and Solo Exhibitions at Westfälischer Kunstverein, Münster (1995), IVAM, Valencia (1994), Kunsthalle Düsseldorf (1993), and MoMA, New York (1983). In May 2003, Kunsthalle Bern will open an exhibition with a site-specific work by Serge Spitzer.
The exhibition "serge spitzer berlin" was made possible through the generous support of FREUDENBERG Bausysteme KG and WAREMA Sonnenschutztechnik.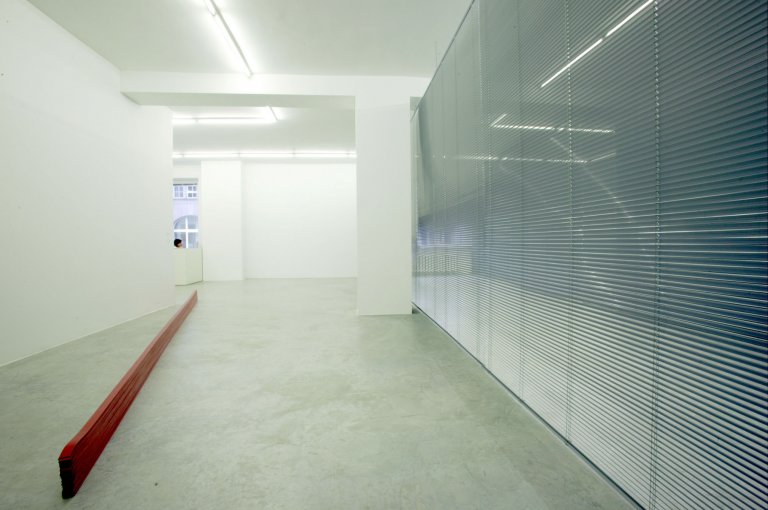 Installation view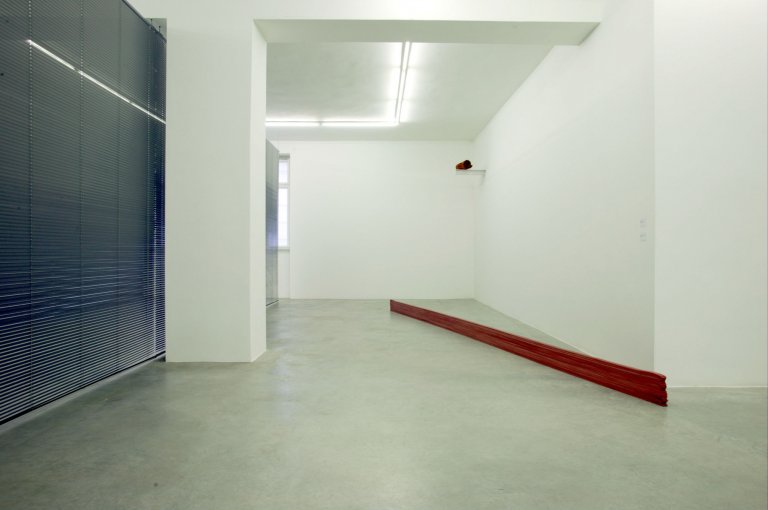 Installation view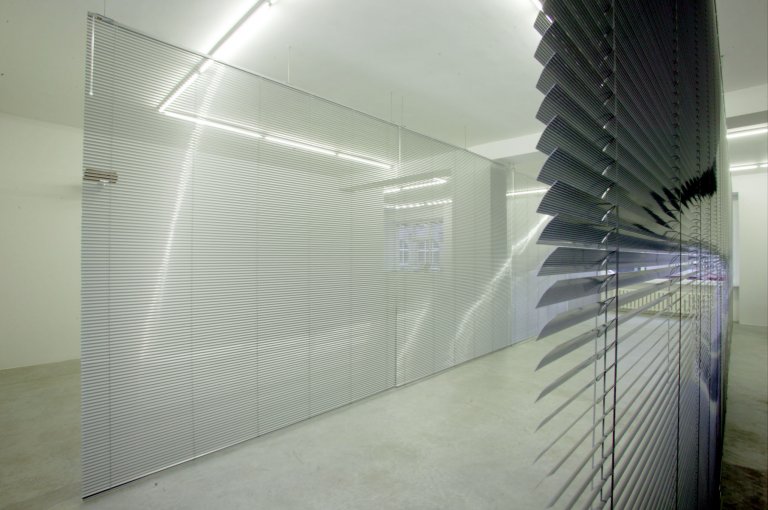 Installation view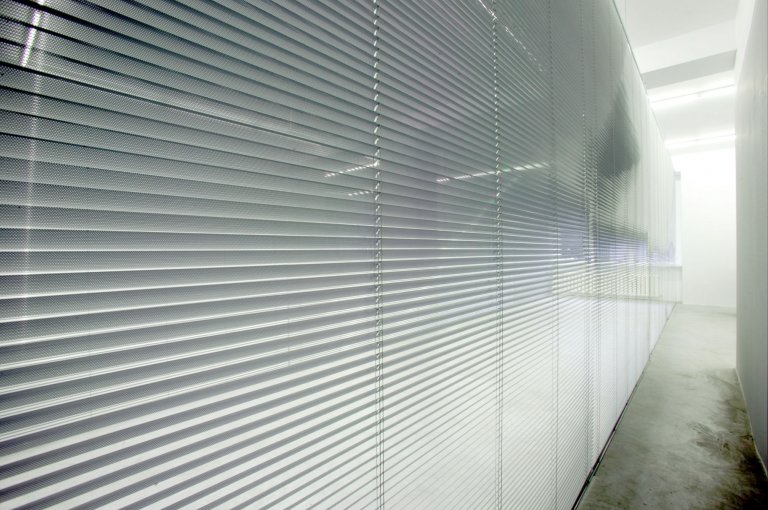 Installation view