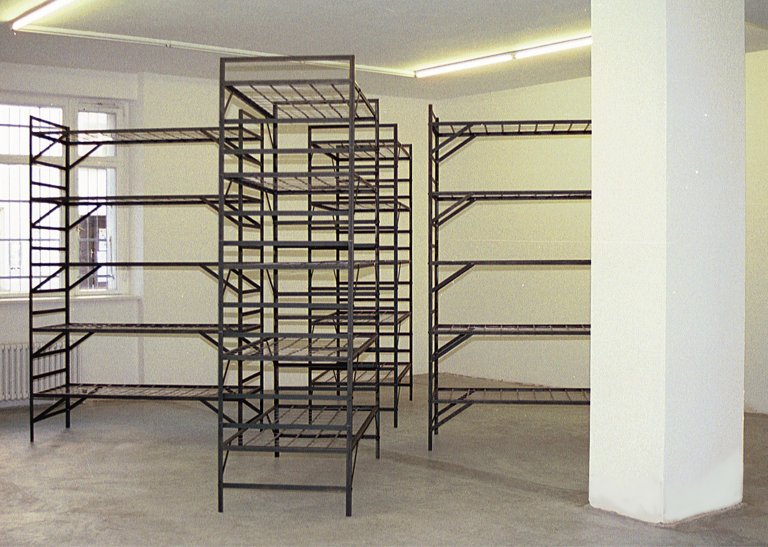 Installation view
»Mona Hatoum«
Stockholm , December 17, 2002 - February 07, 2003
Galerie Nordenhake is pleased to announce an exhibition with works by Mona Hatoum. This will be Hatoum's first solo exhibition in Sweden and the inauguration of Nordenhake's new gallery space in Stockholm. Mona Hatoum will exhibit works from 1990 to the present.
Since the early 80's Mona Hatoum has produced a wide array of art works. After working mainly with video and performances where her own body and personal experiences as a woman, immigrant and artist constituted important focal points, her work shifted in the beginning of the 90's towards installation work and sculpture. Hatoum's work often draws on the everyday, using recognisable and familiar objects. Form and material play a vital role, evoking feelings of intimacy and familiarity while on the other hand suggesting a real or imagined possibility of clear and present danger.
Mona Hatoum was born into a Palestinian family in Beirut. Since 1975 does she live and work in London.
Mona Hatoum has exhibited widely in solo- and Group Exhibitions around the world, including the recent Documenta. Her Solo Exhibitions include Centre Georges Pompidou, Paris; Castello di Rivoli, Turin; Museum of Contemporary Art, Chicago; Gallery of Modern Art, Edinburgh; Kunsthalle Basel; Tate Britain, London; SITE Santa Fe; Mass MoCA, North Adams; Centro Galego de Arte Contemporanea in Santiago de Compostela, Spain.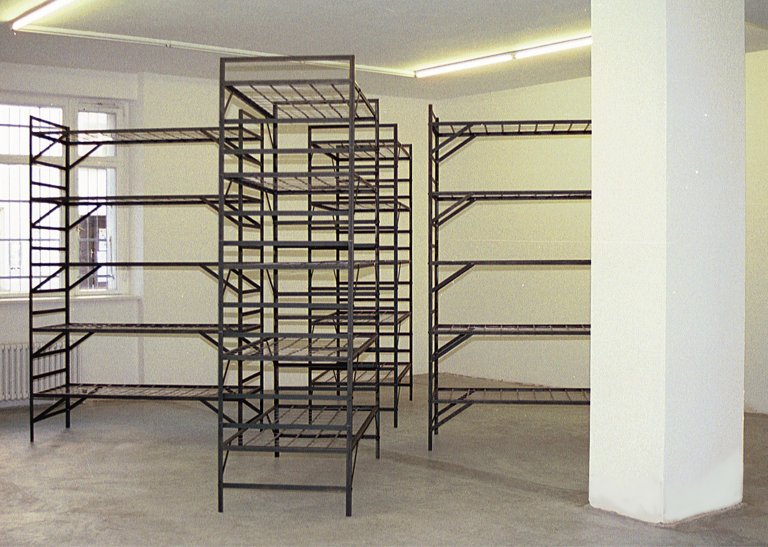 Installation view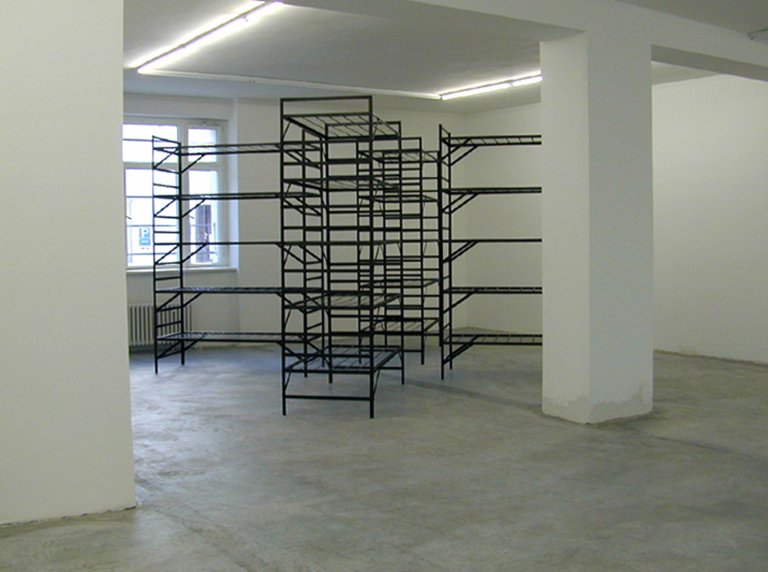 Installation view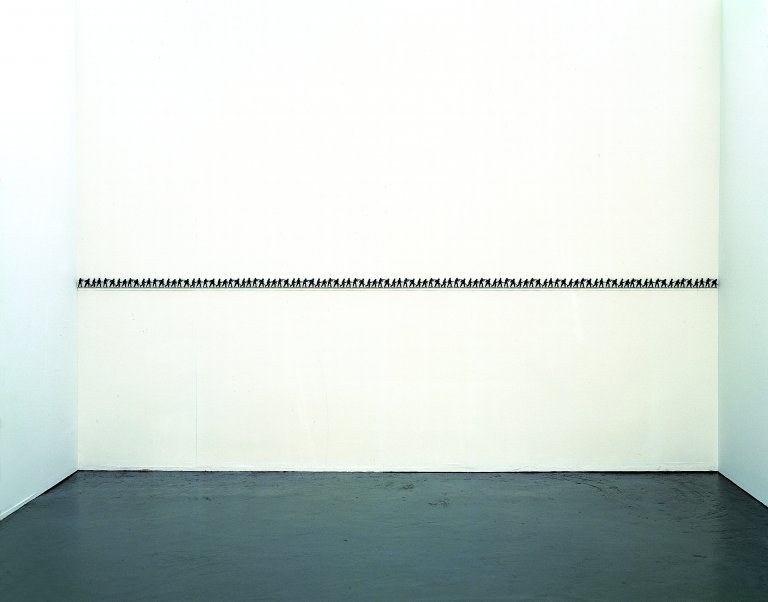 Horizon, 1998-99, plastic, aluminium strip, colour, 6.5 x 1.5 x variable cm