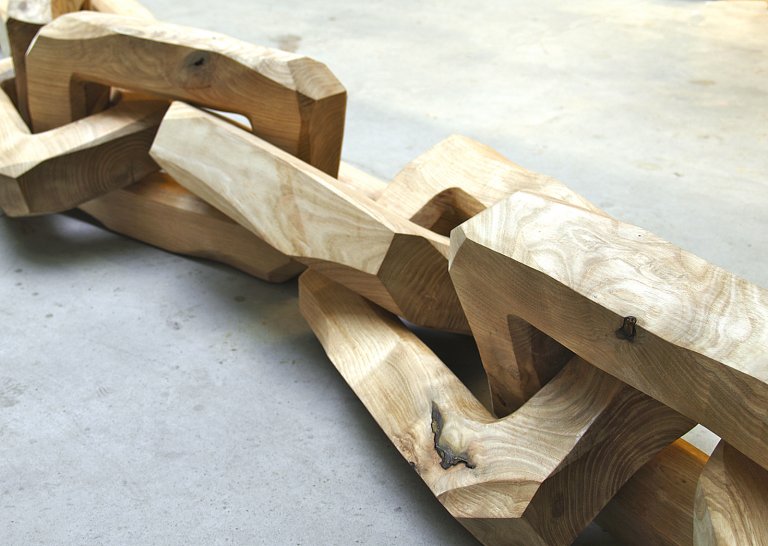 Installation view "Asier Mendizábal - Kopf, Faust, Baum", Galerie Nordenhake Berlin 2017
Asier Mendizábal
Asier Mendizabal (1973), lives in Bilbao and Stockholm, where he is Professor at the Royal Institute of Art.
Recent exhibitions include participation at Art and Space at the Guggenheim Museum, Bilbao (2017), and a solo exhibition at Fundación-Museo Jorge Oteiza, in Alzuza (2018). He has had solo exhibitions at Raven Row, London and Museo Reina Sofia, Madrid (both 2011), Culturgest, Lisbon (2010), and MACBA Barcelona (2008). He participated in the 34th São Paulo Biennial (2014) and the 53rd Venice Biennale (2011). His work was featured in group exhibitions at Seccession, Vienna and Kunstverein Düsseldorf (2015), Galerie für Zeitgenössische Kunst, Leipzig (2012), or Museu Serralves, Porto (2010). The artist presented specific projects at Alabado Contemporáneo, Quito and the chapel of Otzuarte, Spain (both 2016) and at San Telmo Museoa, San Sebastian, Spain (2014). An important part of his research-based practice is writing.
Artist Asier Mendizabal in conversation with Alex Sainsbury (Curator and founder of Raven Row London) on the occasion of Mendizabal's solo exhibition "Kopf, Faust, Baum" at Galerie Nordenhake Berlin, January 19, 2018.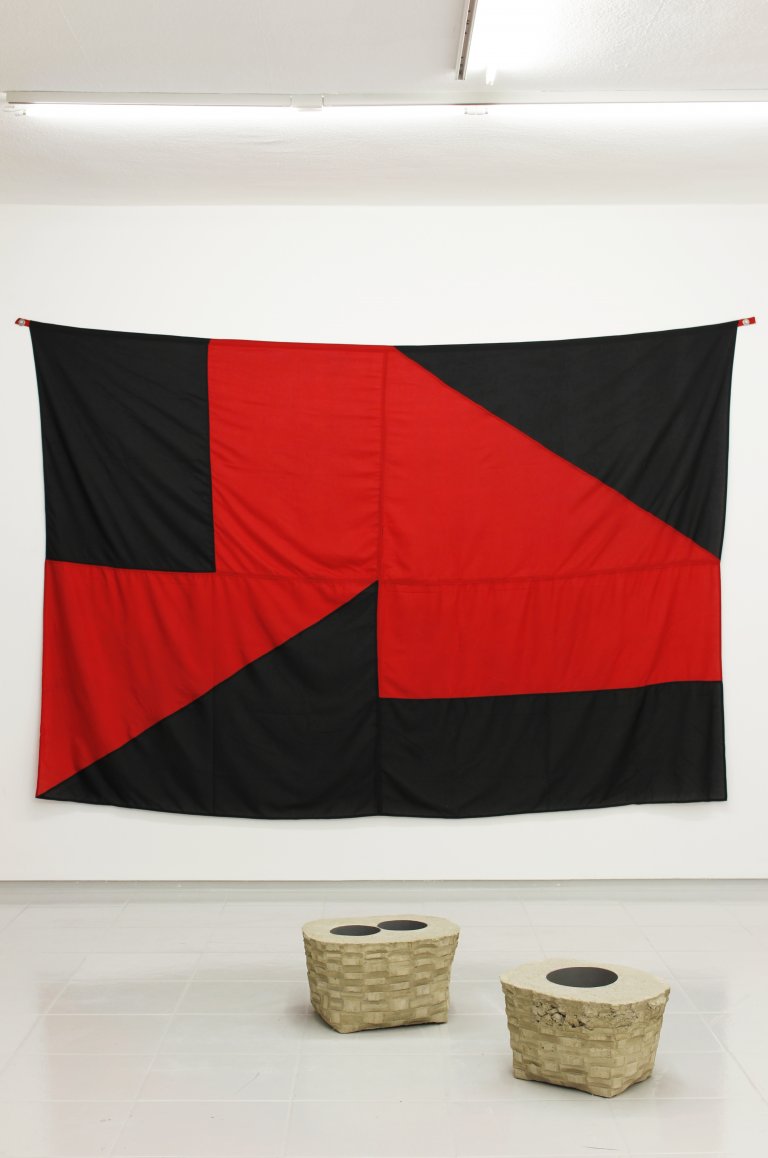 Installation view "Asier Mendizábal - Not All that Moves is Red (Tangram) #9", Galerie Max Mayer, Düsseldorf 2015, Textile, 200 x 300 cm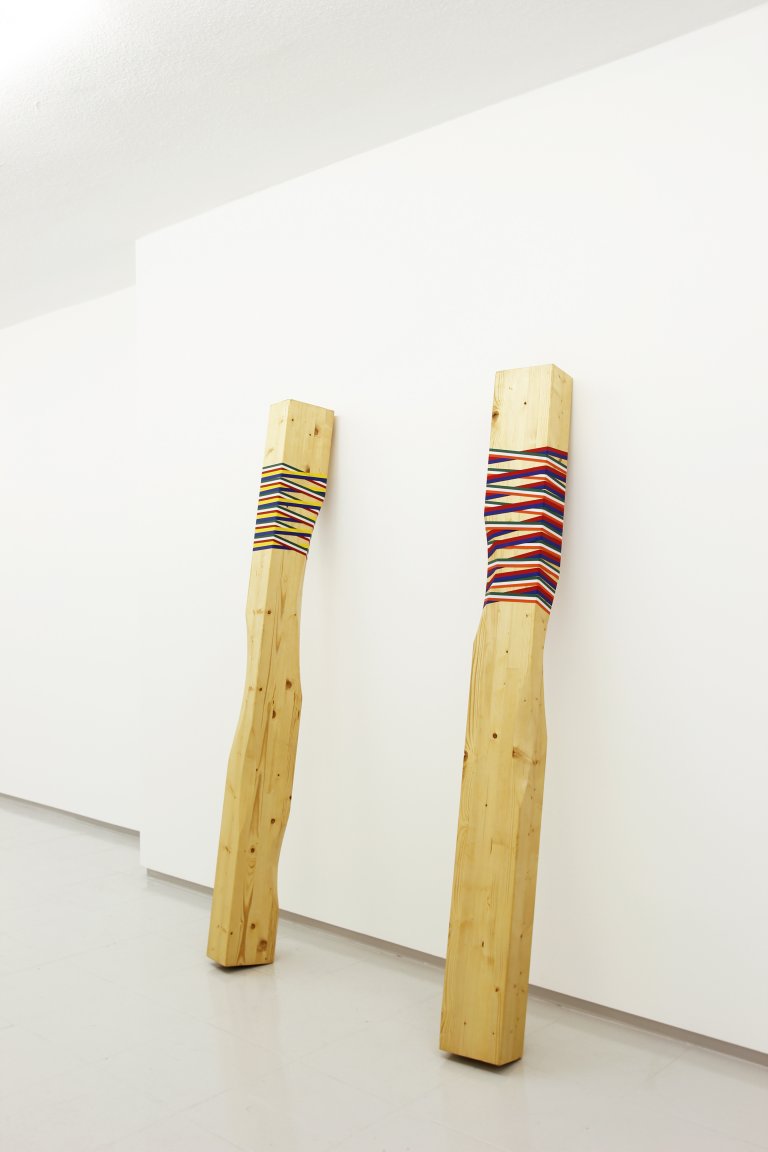 Hard Edge (Pole), 2014, Pinewood and textile, 200 x 20 x 17 cm each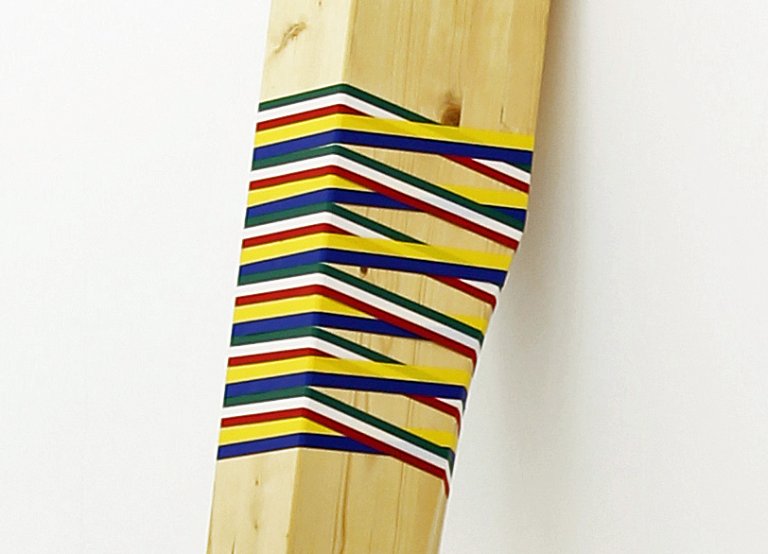 Hard Edge (Pole), 2014, detail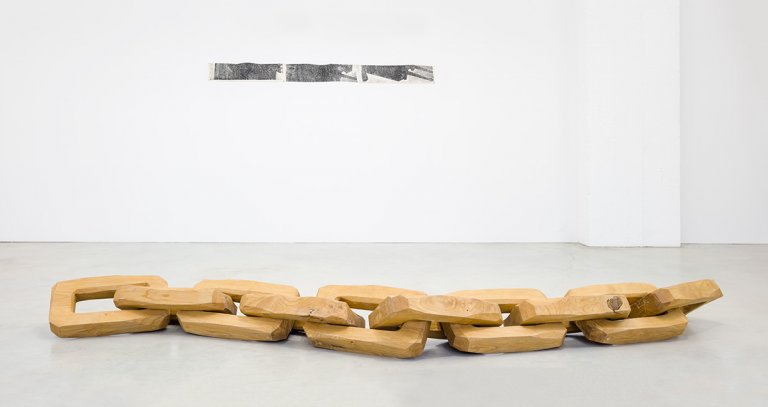 Installation view "Asier Mendizábal - Kopf, Faust, Baum", Galerie Nordenhake Berlin 2017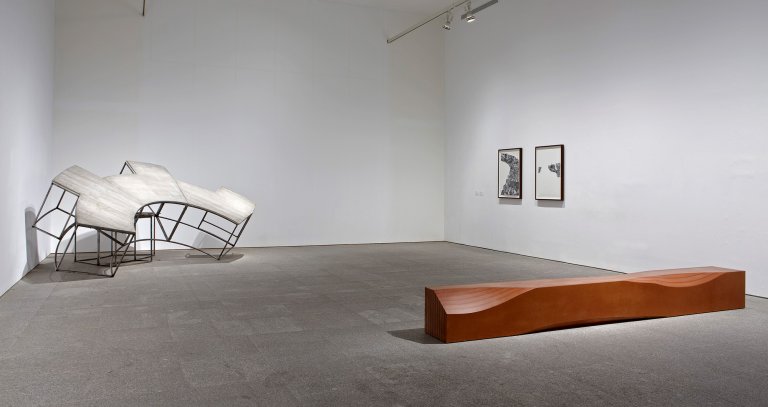 Installation view "Asier Mendizábal", Museo Reina Sofia, MNCARS, Madrid 2011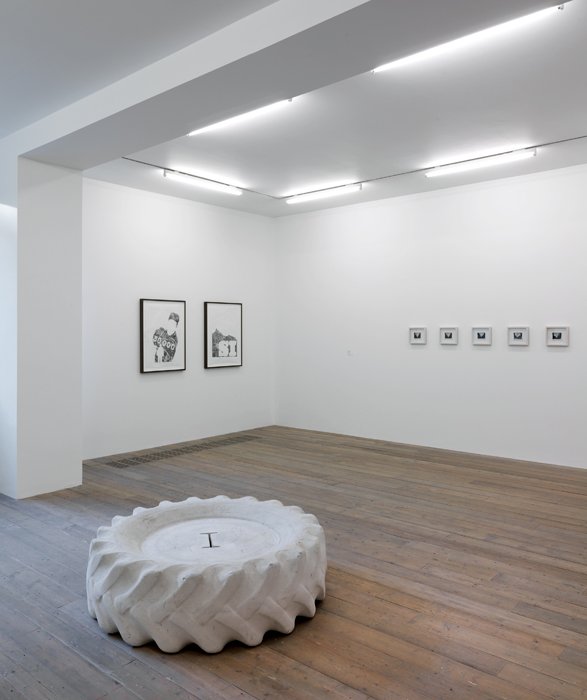 Installation view "Asier Mendizábal", Raven Row, London December 2011 to February 2012